Master Spas
As you know, there are many ways to make the inside of your farmhouse look chic and feel cozy. From displaying vintage décor and creating beautiful tablescapes to decluttering your spaces, the possibilities are endless. But what happens when you open your patio doors and step into your backyard? Do you still feel enchanted, or are you a bit disappointed? If your outdoor area needs an upgrade, Master Spas has you covered. With one of their luxurious hot tubs or swim spas, you can create the year-round oasis of your dreams.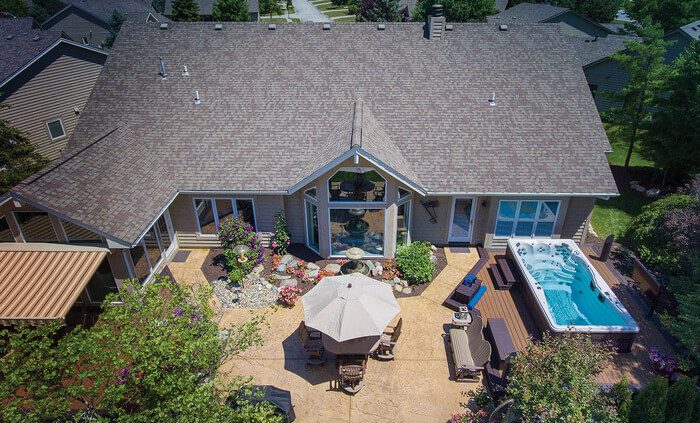 The Centerpiece of Your Backyard
If you've always wanted a pool, but couldn't fit one in your backyard, then a swim spa is the perfect solution. "Even the smallest backyard has room for our largest product," says Susan Rekeweg, Master Spas' marketing manager. "It can be the centerpiece of the backyard."
Choose a model like the Michael Phelps Force D by Master Spas to get a relaxing waterfall feature and beautiful LED lighting. If you want to splurge on premium options, check out the Fusion Air Sound System, which allows you to stream your favorite station or playlist via Bluetooth®. Imagine how captivating this scene would be at night. The soothing glow of the lights, the gentle ripple of the water, the melodious sound of the music...ahhh.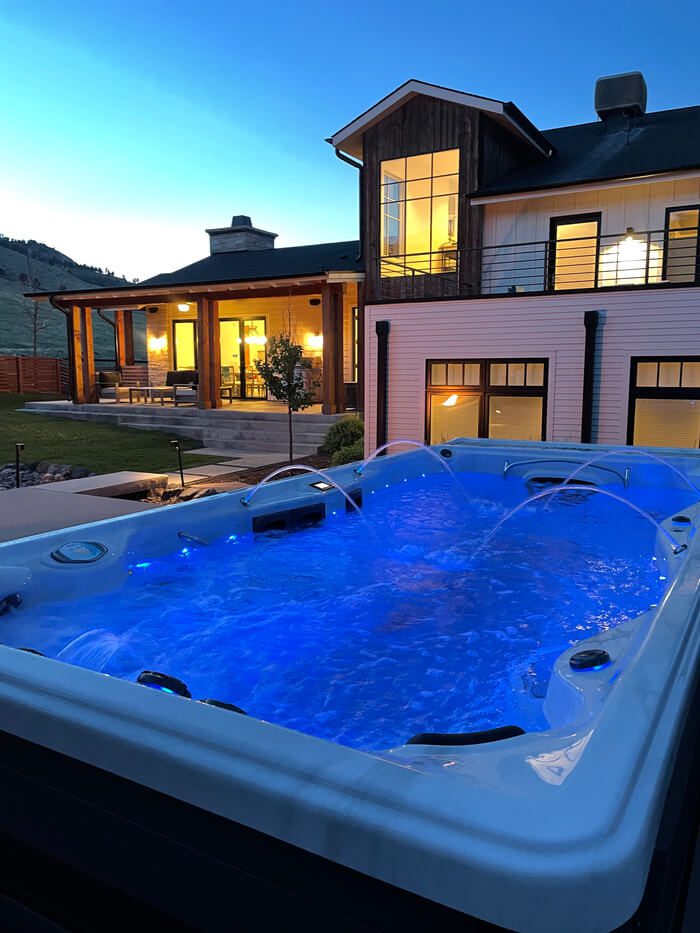 While the swim spa creates a calming atmosphere all by itself, don't make it do all the work! Hang strings of fairy lights, invest in comfy outdoor furniture, integrate some of your stylish décor and choose the right landscaping to boost the ambiance. But be warned: After your friends and family hear about your charming new setup, they'll never want to leave. "Everyone wants to come to the house with the spa for the social aspect," Susan says.
A Variety of Uses
With a swim spa, you can do more than just relax—you can lead a fun, healthy lifestyle. "It's the reason to get active and stay active," says Susan. "Having a Master Spas swim spa at home allows you to train at your pace so you can swim your best." Besides swimming, you can also try walking, jogging or performing another exercise that floats your boat. Since you can pick your optimal temperature, you can use your swim spa all day, every day of the year.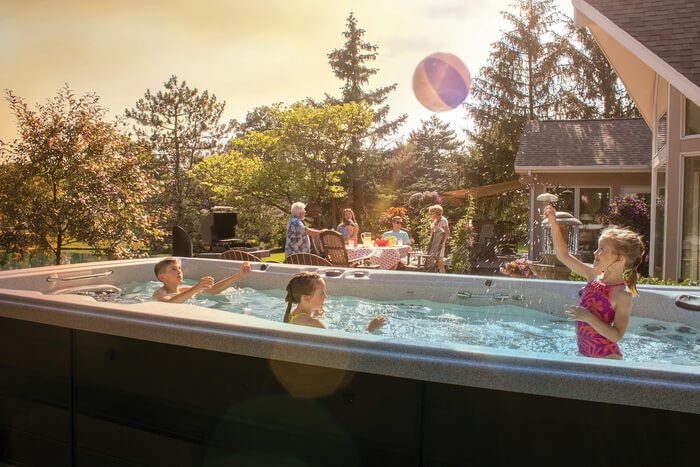 "When people buy swim spas for exercise, the thing that surprises them the most is that their whole family uses it," Susan says. "It's multigenerational." For instance, you could do your workout routine in the morning, your kids could come home from school to swim, and everyone could relax before bedtime for a great night's sleep.
Moreover, if you know someone—perhaps a loved one or neighbor—who is injured or suffering from arthritis, you could invite them to do therapy in your swim spa or relax in the massage seats. Since water buoyancy relieves pressure on aching muscles and joints, they won't feel as much pain. "Water is forgiving," Susan says. "You don't feel the effects of gravity, so a 150-pound person feels like 15 pounds."
How to Buy a Swim Spa
Are you ready to enjoy the benefits of swimming, recreation and relaxation year-round? If so, click here to get an idea of what a Master Spas swim spa would look like in your space. Or, contact your local Master Spas retailer to learn more about swim spa ownership. Wondering how much a swim spa costs? You can request a quote here. Don't wait to invest in your backyard –– and your wellness.
---
Looking for more ways to spruce up your backyard? Check out 10 Cute Chicken Coops for Your Backyard and 5 Ways to Step Up Your Backyard Design. Of course, don't forget to follow us on Instagram, Facebook and Pinterest for more daily inspiration and farmhouse style.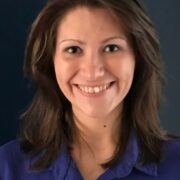 Marissa Moldoch
Marissa is the social media editor for American Farmhouse Style. When she's not creating Instagram stories, you can find her reading murder mysteries, watching baking shows, and researching ideas for her next Disney vacation.