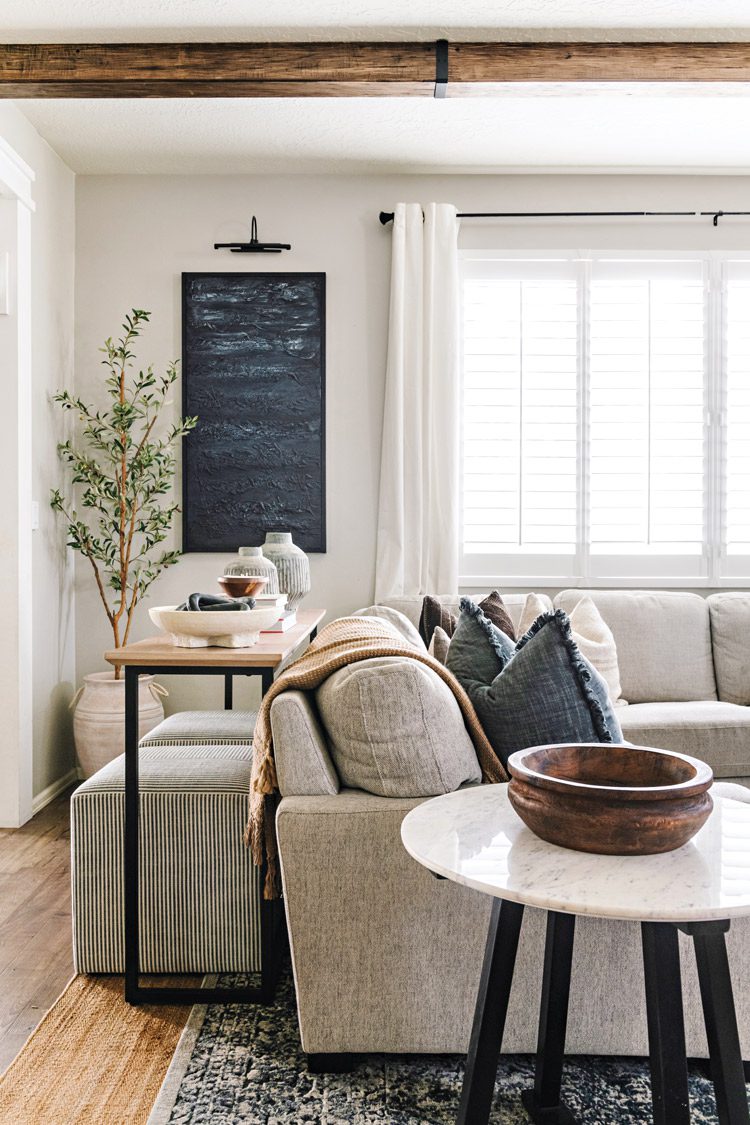 Before you go shopping for your next art piece, try creating your own! Here are instructions from interior designer and blogger Kaycie Chiampi for making a modern DIY textured wall art piece for your farmhouse.
What You'll Need:
White canvas 24" x 48"
Joint knife
Joint compound (Kaycie used All Purpose by USG Sheetrock)
Chalk paint in black (Kaycie used Rust-oleum Chalked in Charcoal)
Paintbrush
Sponge
Chalk paint in white (Kaycie used Rust-oleum Chalked in Linen White)
2 premium pine boards 1" x 2" x 8'
Foam roller
Construction adhesive
Nail gun or hammer and nails
Saw (optional)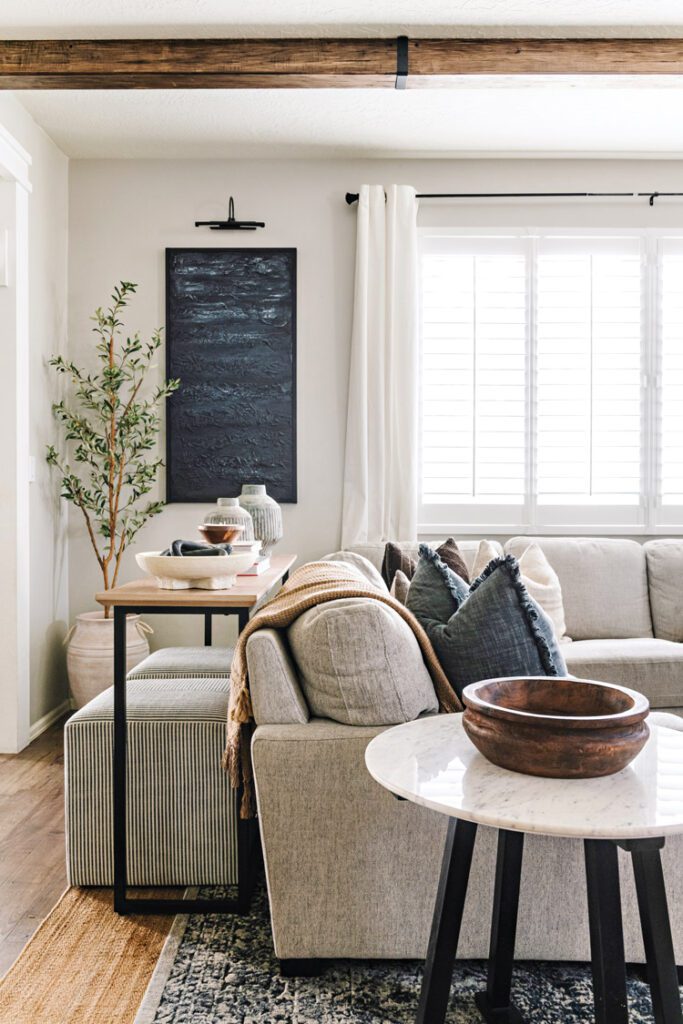 What You'll Do to Create Your DIY Textured Wall Art Piece
Using the joint knife, spread the joint compound onto the canvas in horizontal lines that vary the thickness. The messier the look, the better. Allow it to dry.
Paint the whole canvas black, using a dabbing motion around the texture edges with a sponge. Allow it to dry.
Using a tiny amount of paint, dry brush over the raised areas with the white paint. Before you allow it to dry, wipe it with a damp sponge to give it a smooth look. Allow it to dry.
To make a frame, cut the pine boards to size and paint them black using a foam roller. Kaycie suggests black paint with a satin finish to contrast the matte finish of the art.
Once dry, use construction adhesive to adhere the wood pieces to the edges of the canvas. Reinforce it with nails. Complete the look by adding a gallery light over the hanging art piece.
---
To see more of Kaycie's incredible home, read here. Interested in more DIY projects? Find out how to customize a regular IKEA dresser into a DIY Apothecary Cabinet! Of course, don't forget to follow us on Instagram, Facebook and Pinterest for your daily dose of farmhouse inspiration!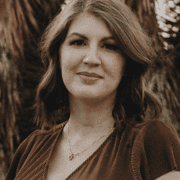 Kristin Dowding
Kristin Dowding is a freelance writer, contributing articles to both print magazines (American Farmhouse Style, Cottages and Bungalows and Atomic Ranch) and websites. She enjoys editing novels, reading and flipping old furniture. To check out some of her projects, you can follow her on Instagram @kristin_dowding.