DIY Dream Home with Boho Farmhouse Style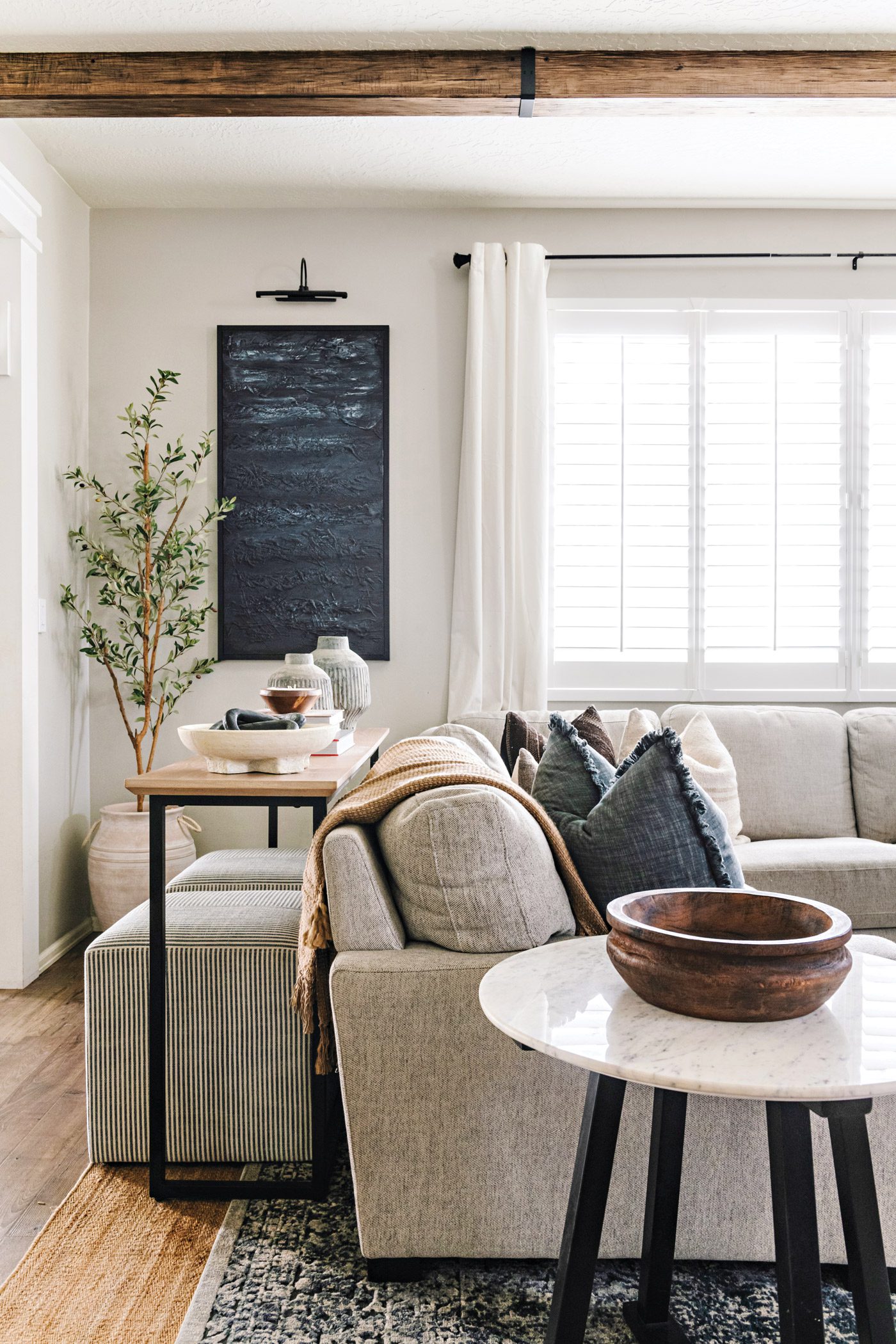 A husband and wife team customize their new-build home in Utah with DIY projects for their own take on boho farmhouse style.
The goal of this new build remodel was to replace the builder-grade features with materials that speak to Kaycie's boho farmhouse style.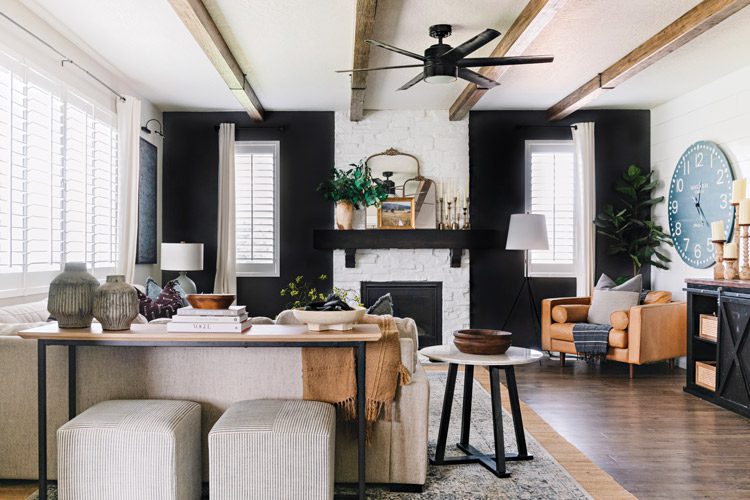 Making a house feel like your home is attainable on your own if you have stamina and a willingness to learn. When homeowners Kaycie and James Chiampi moved into their newly-built home in Herrimen, Utah, in 2016, they jumped right into updates.
Though the home was new, it wasn't custom, so there were a lot of builder-grade elements they wanted to replace. "We are the original homeowners, and we planned to remodel it ourselves," says Kaycie, who is also an interior designer and blogger at Grey Birch Designs. Except for some help in the kitchen, the couple turned their builder-grade home into their dream modern farmhouse with a positive DIY mindset.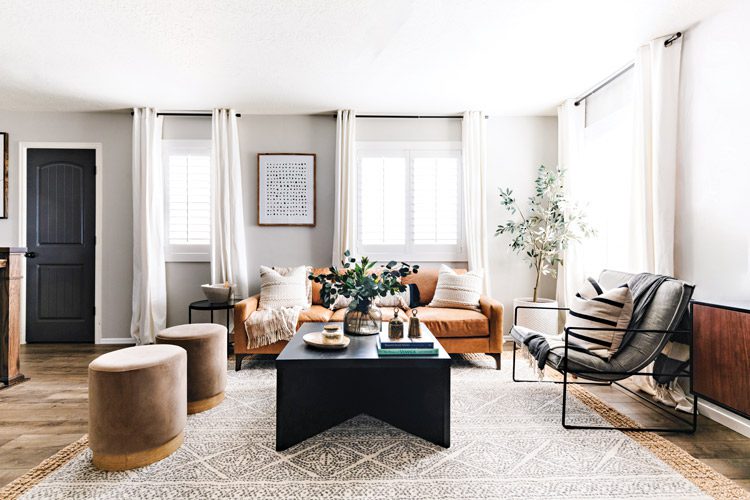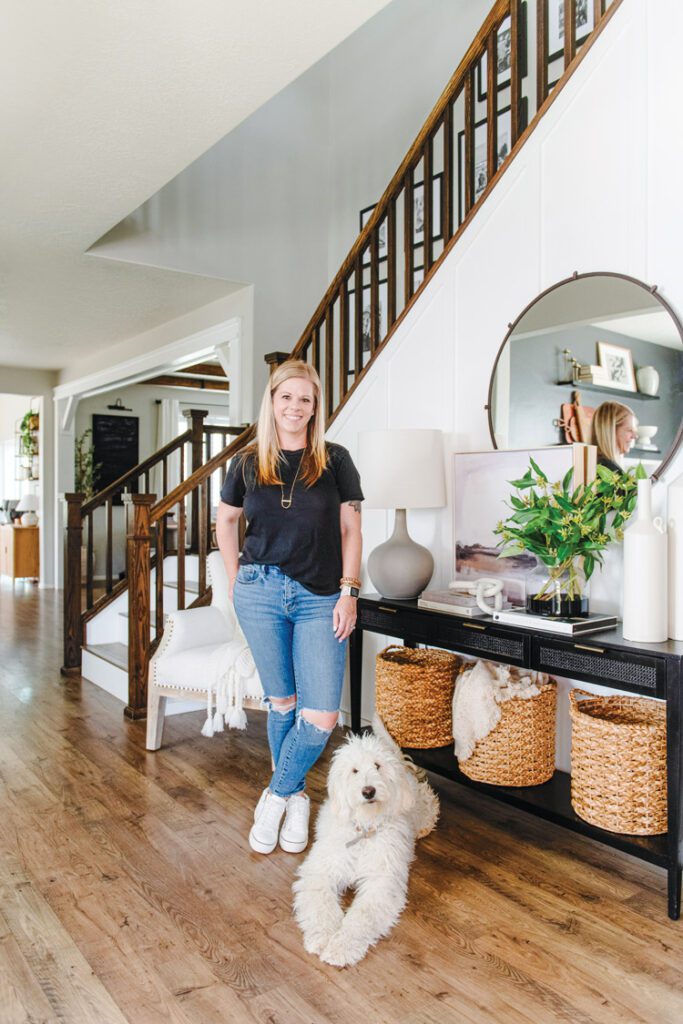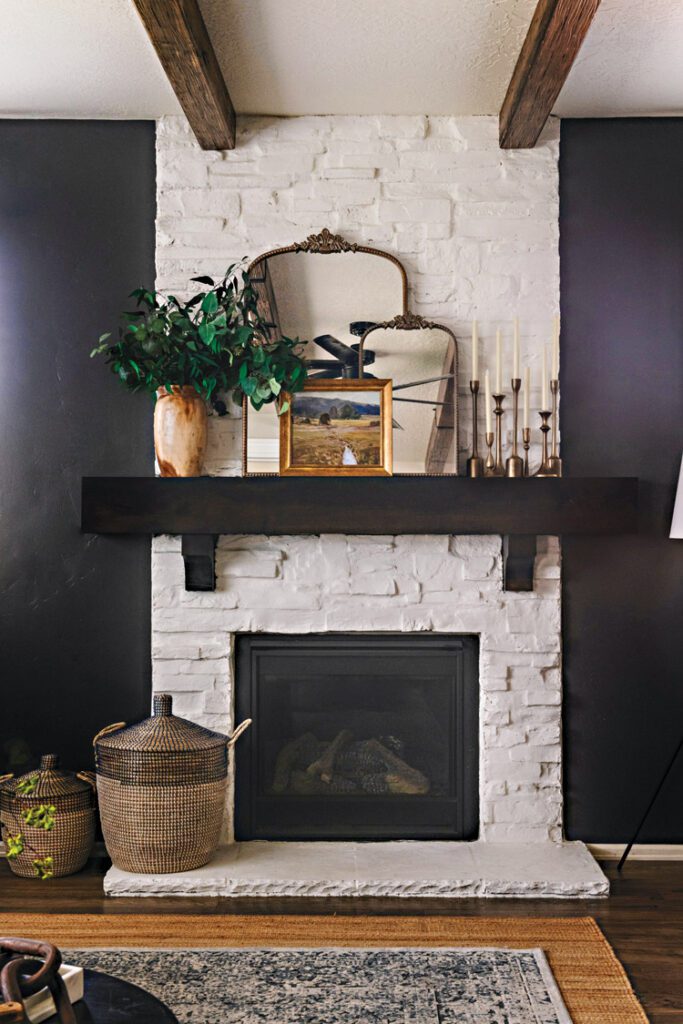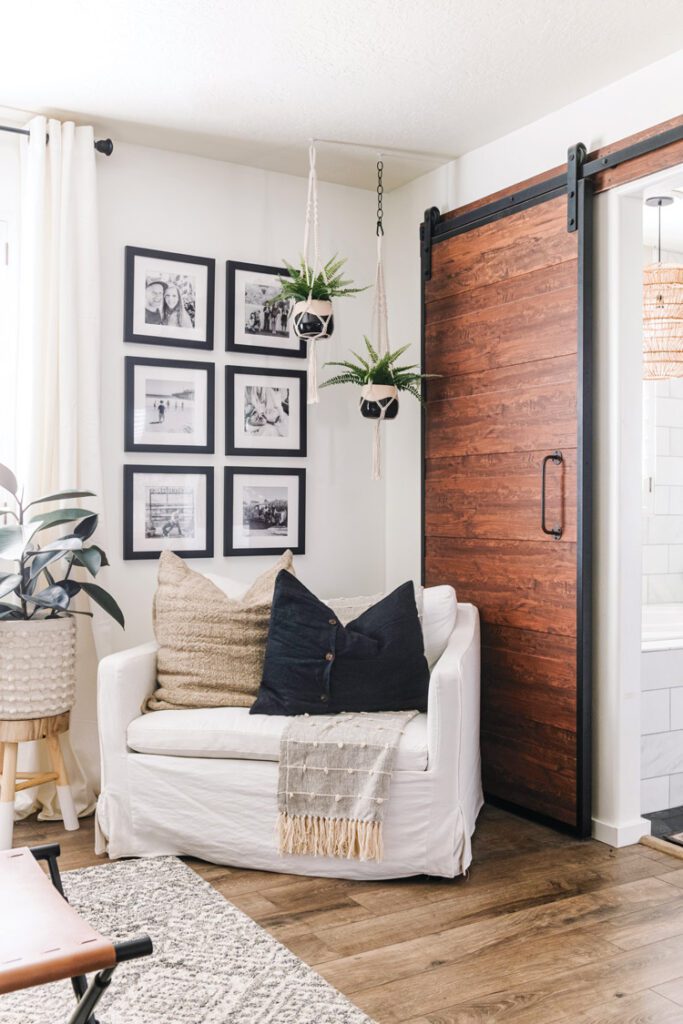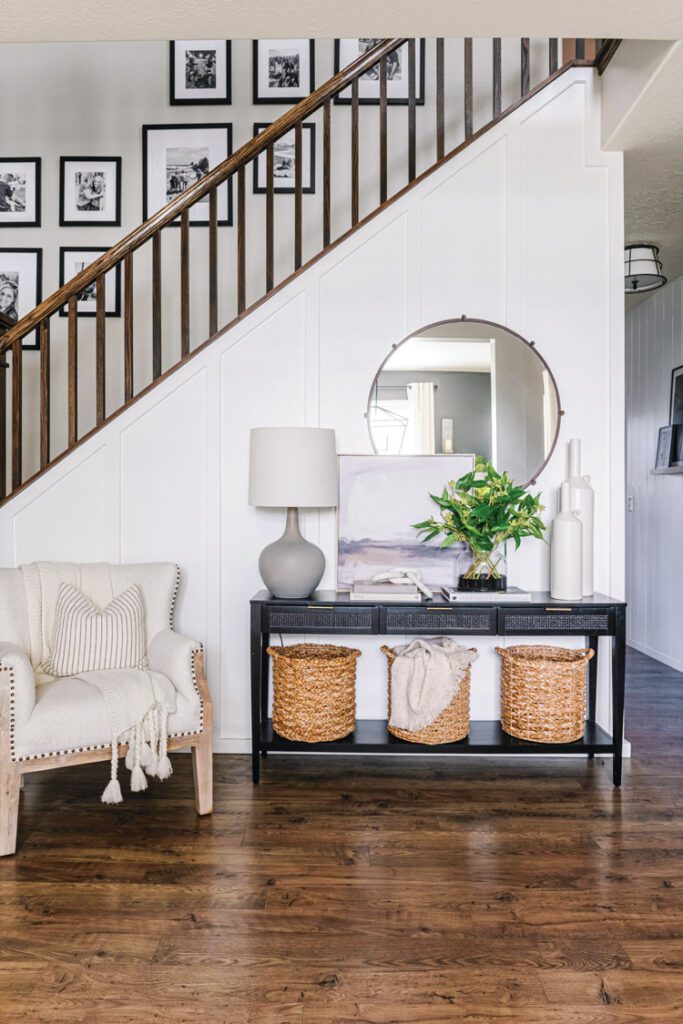 DIY Remodel for Boho Farmhouse Style
It can be overwhelming to tackle a remodel on your own, but Kaycie has a background in interior design, which gave her the confidence she needed. Not only did she graduate from the Interior Designers Institute, she also opened up a brick-and-mortar shop that sold home décor and furnishings. "I designed homes as an extension of the retail business, but after I had my second daughter, I turned to influencing, and that takes up all my time now," she says.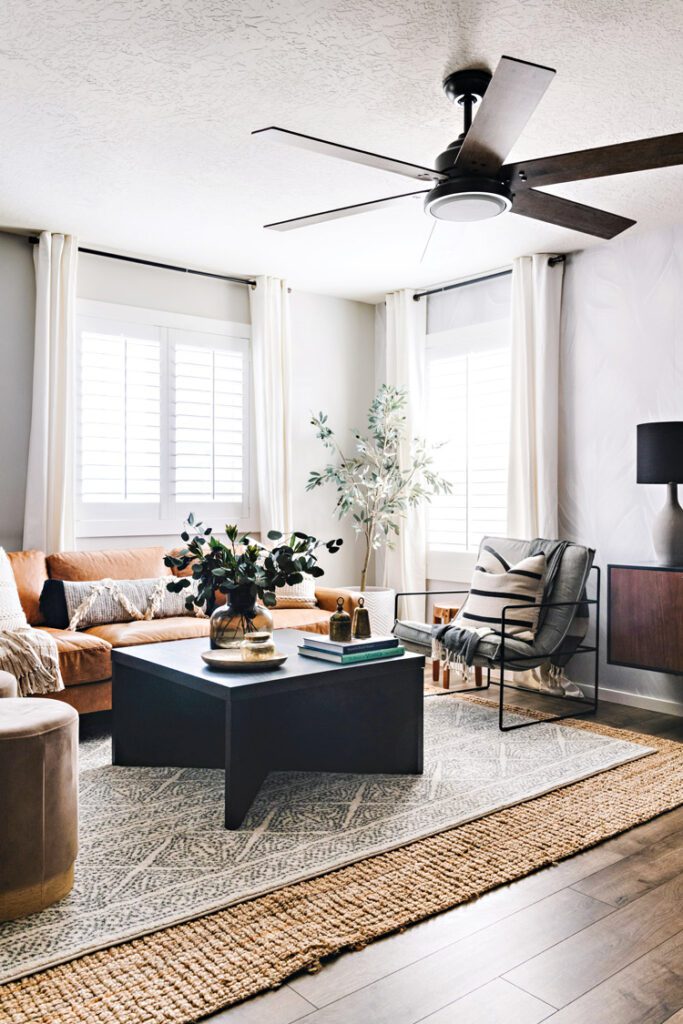 The goal of this new build remodel was to replace the builder-grade features with DIY touches and materials that speak to Kaycie's preferred boho farmhouse style. "We ripped out the carpet on the main floor and replaced it with wood laminate, we created a mudroom out of a hallway and we completely stripped the primary bathroom, keeping only the original footprint," she says.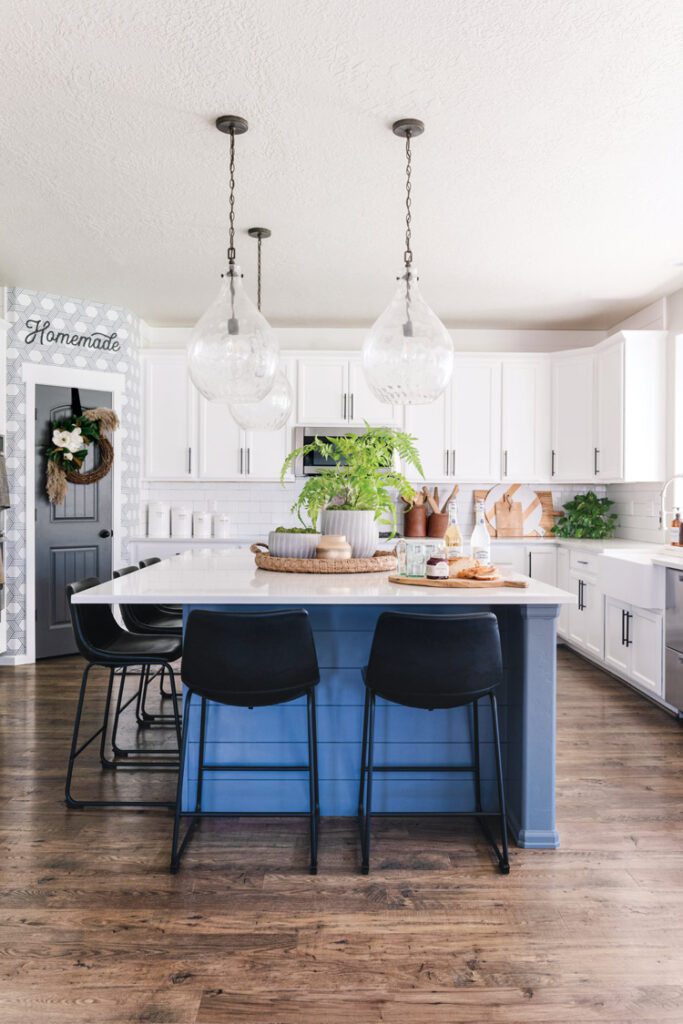 Along with replacing the lackluster builder-grade materials, Kaycie and her husband James also enjoy DIY furniture projects. They designed custom cabinets in their sunroom out of IKEA bookshelves, turned a TV console into a sideboard, installed faux wood beams onto their living room ceiling and even built a fireplace in their bedroom. "By doing it ourselves, we saved a lot of money," Kaycie says.
Modern, Boho Farmhouse
Kaycie's style is a mix between modern farmhouse style and boho accents. "I am 100% all about neutrals," she says. "When there's too much color, it's too much for my soul. It feels distracting, whereas neutrals are calm, warm and welcoming." But you'll occasionally catch a glimpse of color on an accent wall or on their kitchen island. "I like adding in dark, moody colors that accent the overall neutral feel, like black, greens and blues," she says.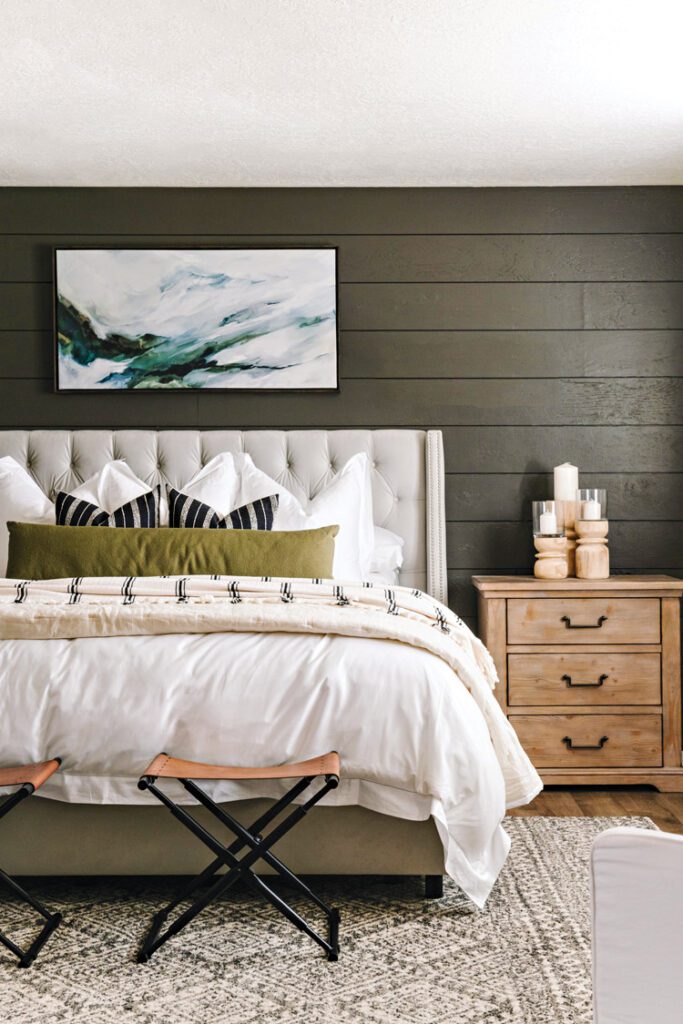 On to the Next Adventure
For professional enthusiasts like Kaycie, the designing is never finished. With this house completed, the Chiampi family has already started making plans to move to another home in the area. "We fell in love with a new model that our friends had, and they recently started building the same model in the next neighborhood over from our current house," says Kaycie.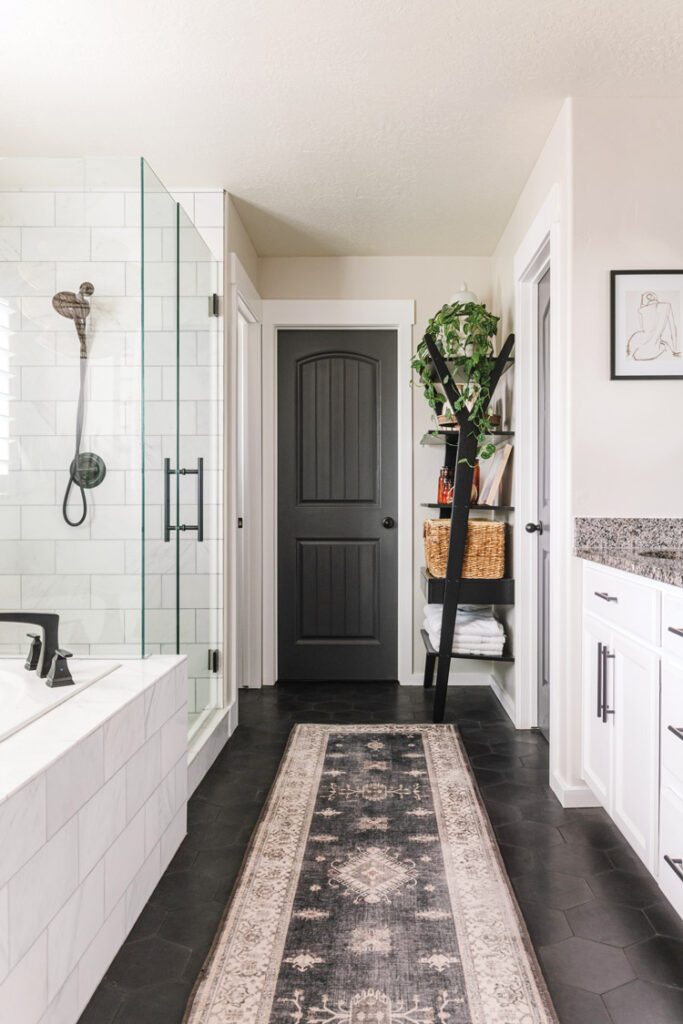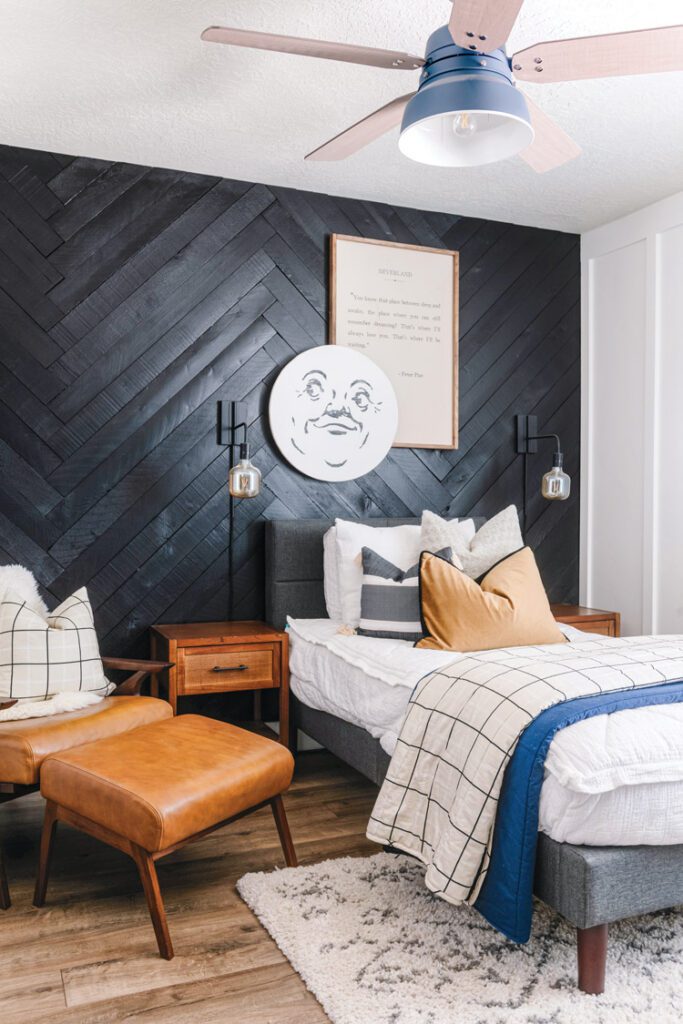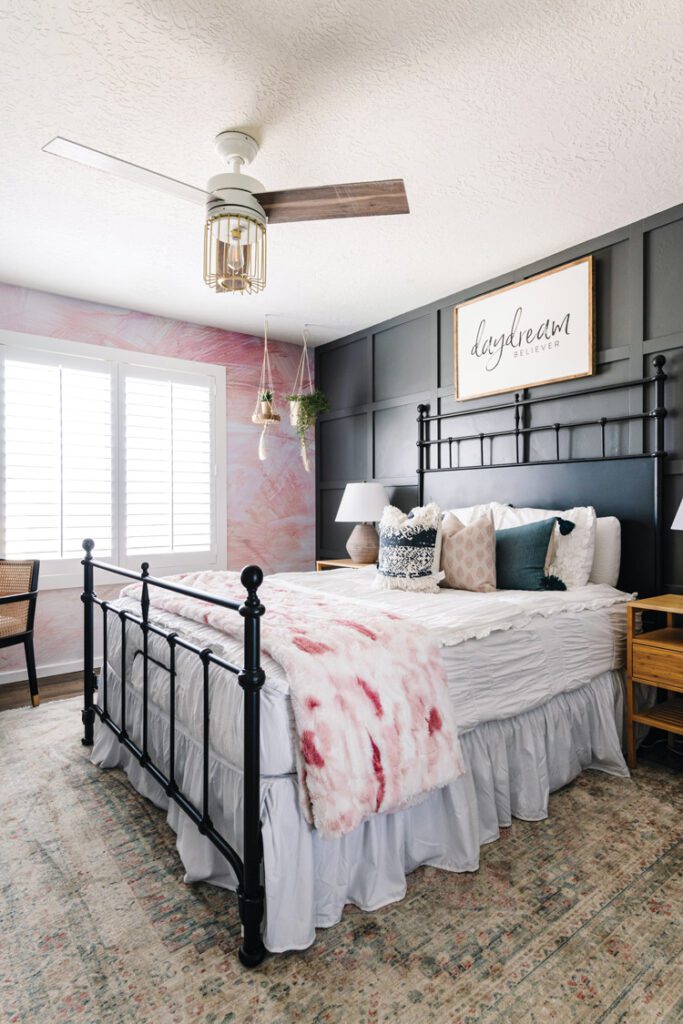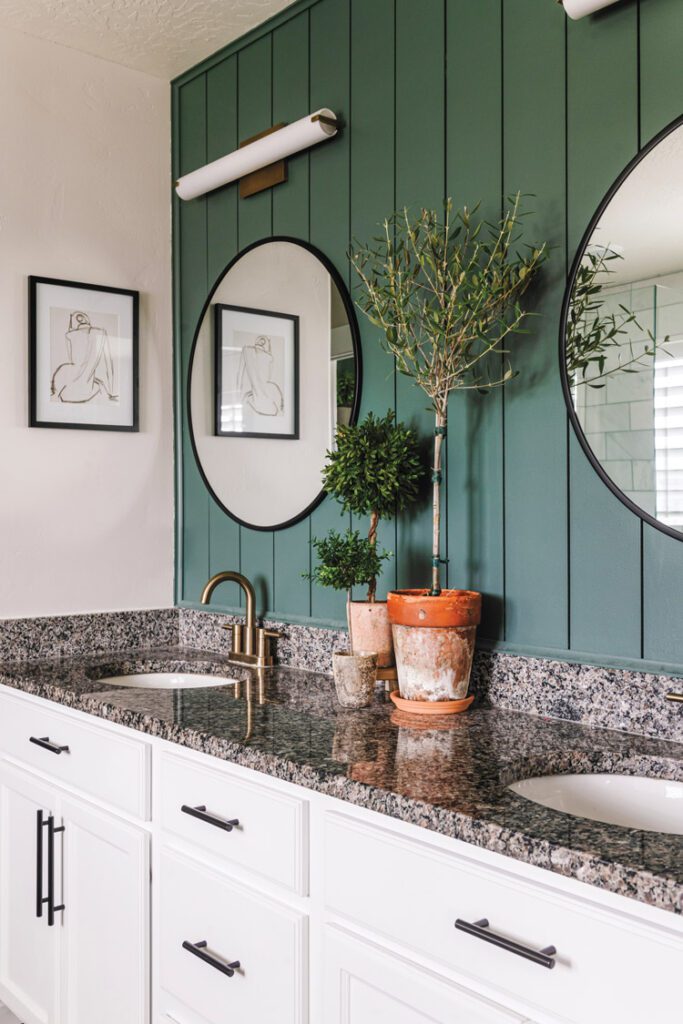 "Our kids were young when we moved into this house, and the new one is laid out a lot better for our family now. Each kid will have their own room, and they won't have to change schools."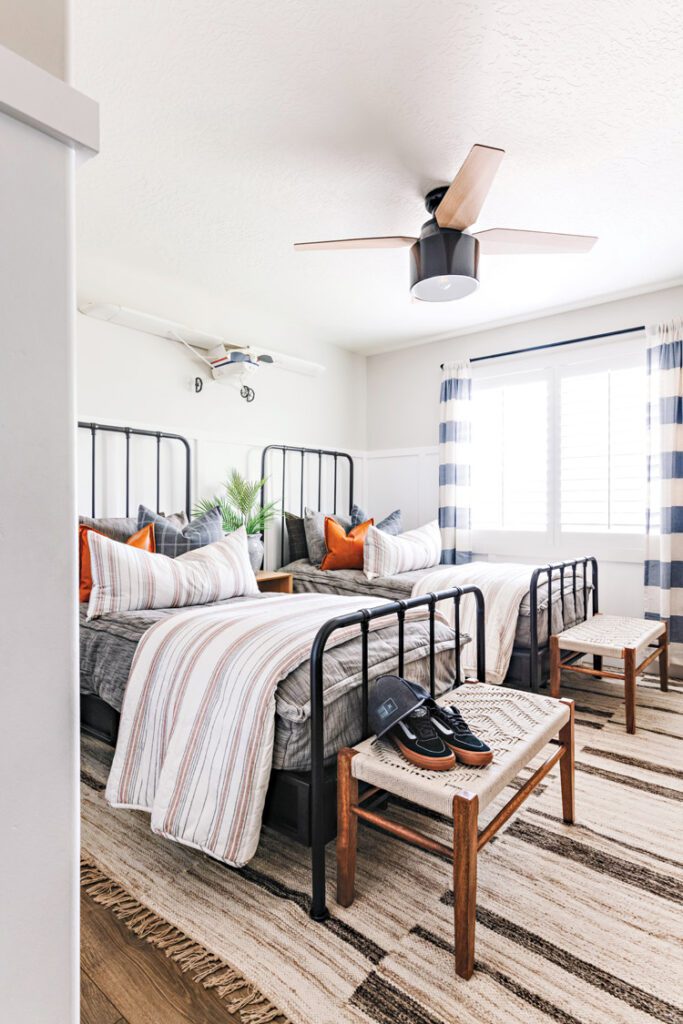 A DIY spirit is always up for the next challenge, and Kaycie will continue to stretch and define the modern boho farmhouse style she loves.
---
Wondering what boho farmhouse style means? Or modern farmhouse style? Check out our Design Glossary to learn about the different ways farmhouse style can look. Of course, don't forget to follow us on Instagram, Facebook and Pinterest to get your daily dose of farmhouse inspiration!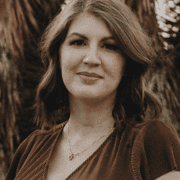 Kristin Dowding
Kristin Dowding is a freelance writer, contributing articles to both print magazines (American Farmhouse Style, Cottages and Bungalows and Atomic Ranch) and websites. She enjoys editing novels, reading and flipping old furniture. To check out some of her projects, you can follow her on Instagram @kristin_dowding.