How to Choose Art For Your Home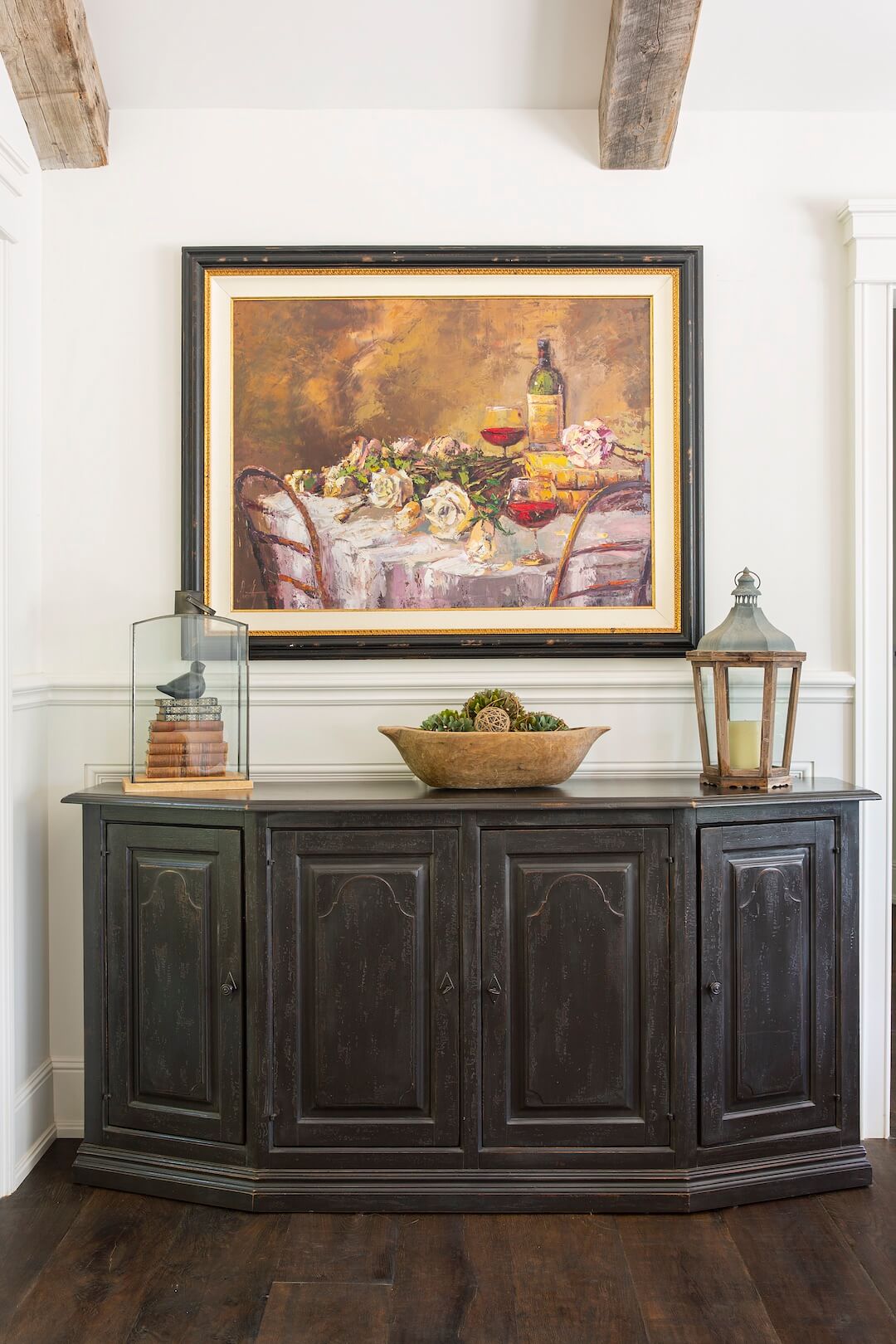 Art pieces not only express personal style but are a way to bring together elements of your home design. "I think a beautiful art collection can be curated from multiple sources and can be mixed in a room to create an eclectic and interesting look," says blogger Karen Snyder of Sanctuary Home Decor. It can be a challenge to choose art and figure out how to incorporate it into your decor. This is specially true if you consider yourself a novice in the world of art collecting.
But don't worry! Here are top tips that you can use to choose art and decorate your home with prints, paintings and photographs.
For a full tour of Karen's beautiful home, see our August 2021 issue!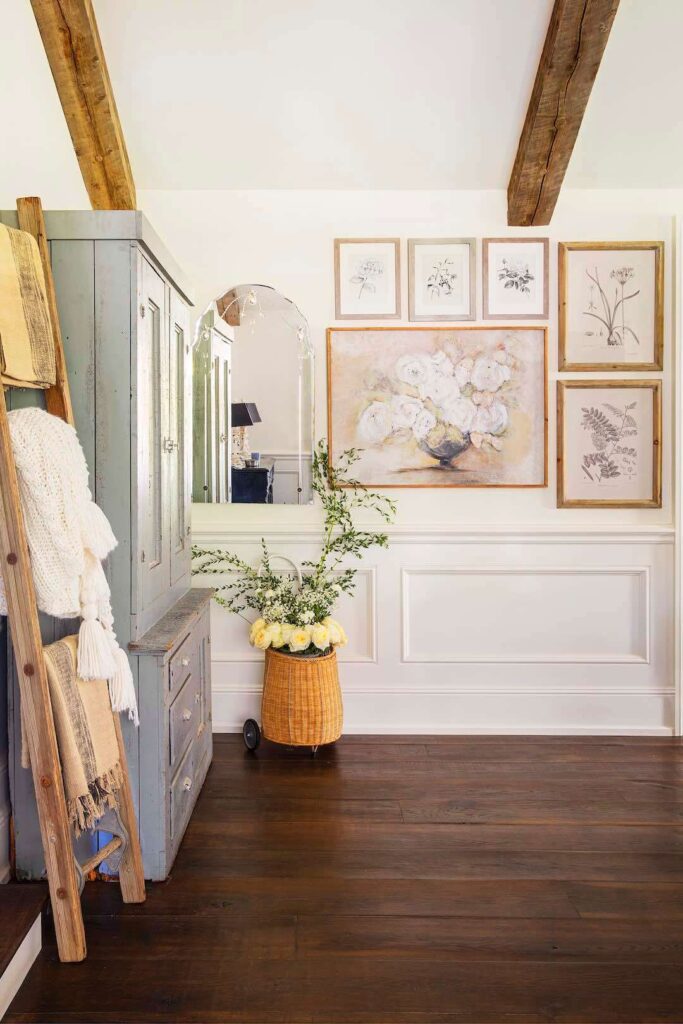 Choose Art You Love
The most important element of starting your own art collection is to discover your style and then choose art you love. "I pick pieces that speak to my particular style and aesthetic," Karen says. In her home, her collection is mostly botanical prints of all shapes, colors and sizes. This reflects her love for the outdoors and her garden, which plays a central and unifying part in the overall design of her home. She has also incorporated vintage equestrian prints, referencing the context and location of the home in an horse-friendly neighborhood, as well as her love for her own horses.
Look Around
It may be tempting to think you should choose art only from a particular type of store, such as a local art gallery or big box store like Hobby Lobby. But this is far from true. Karen's philosophy is to look anywhere and everywhere for pieces to add to your collection. "I have always purchased artwork that I love, whether that was an original piece of art from a high-end art gallery or a digital download from an Etsy shop," she says. For example, the lovely, large floral painting in her dining room is a centerpiece of the space, and was a Walmart find. You can also choose art that's vintage from your local thrift store, garage or estate sales, in addition to antiques shops.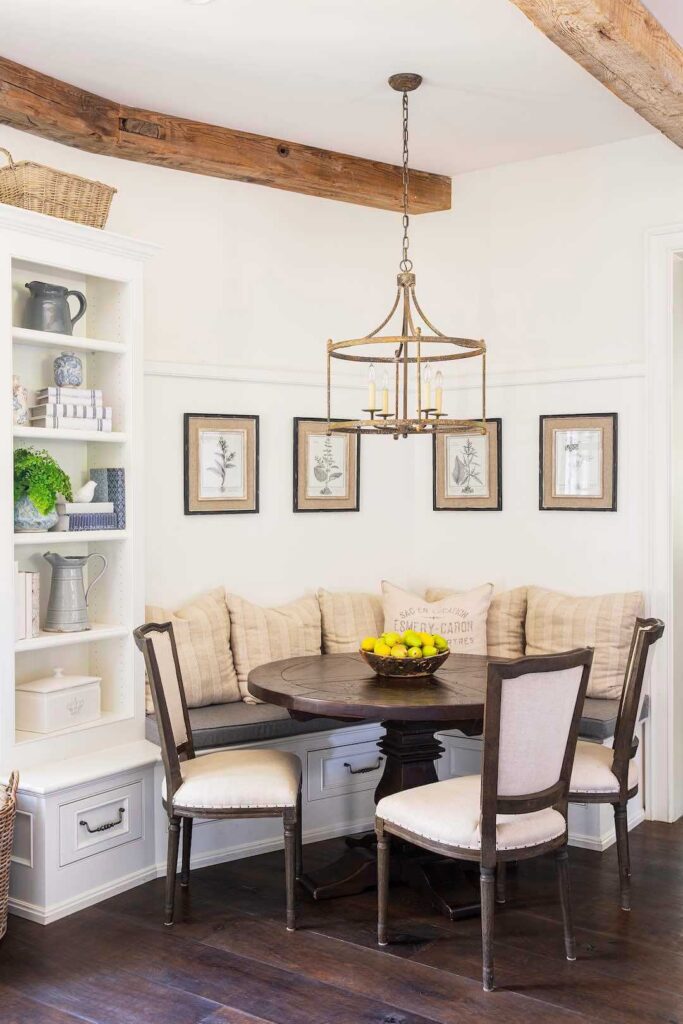 Get Creative
When you choose art and then go to display your prints or paintings, consider creating a gallery wall. You could also pick one piece to be a statement for a room. Be mindful of the size and shape of the space you're decorating, as that can help you determine the best way to display your prints or paintings. In her breakfast nook, Karen opted for a set of matching botanical prints to fit the awkward shape of the space and also matched the color palette. "These botanicals, with linen matting, are the perfect neutral accent in this room and allow me to change my pillows seasonally without competing with colors in the prints," she says.
---
Looking for farmhouse-friendly art? Read about Collecting Vintage Signs. Of course, don't forget to follow us on Instagram, Facebook and Pinterest to get your daily dose of farmhouse inspiration!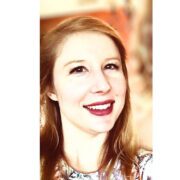 Laura Shimko
A lover of history, good stories and beautiful spaces, Laura finds that writing for American Farmhouse Style is a wonderful outlet. Residing in the rugged West, she enjoys watercolor sunsets and finding beauty in the unexpected. She is a wife to a wonderful husband and brand new boy mom. When not cuddling with baby or her two cats Tigger and Scout, she enjoys dabbling in fiction writing, attempting soap making, baking and DIY home projects.