Boost Your Home's Design With Pattern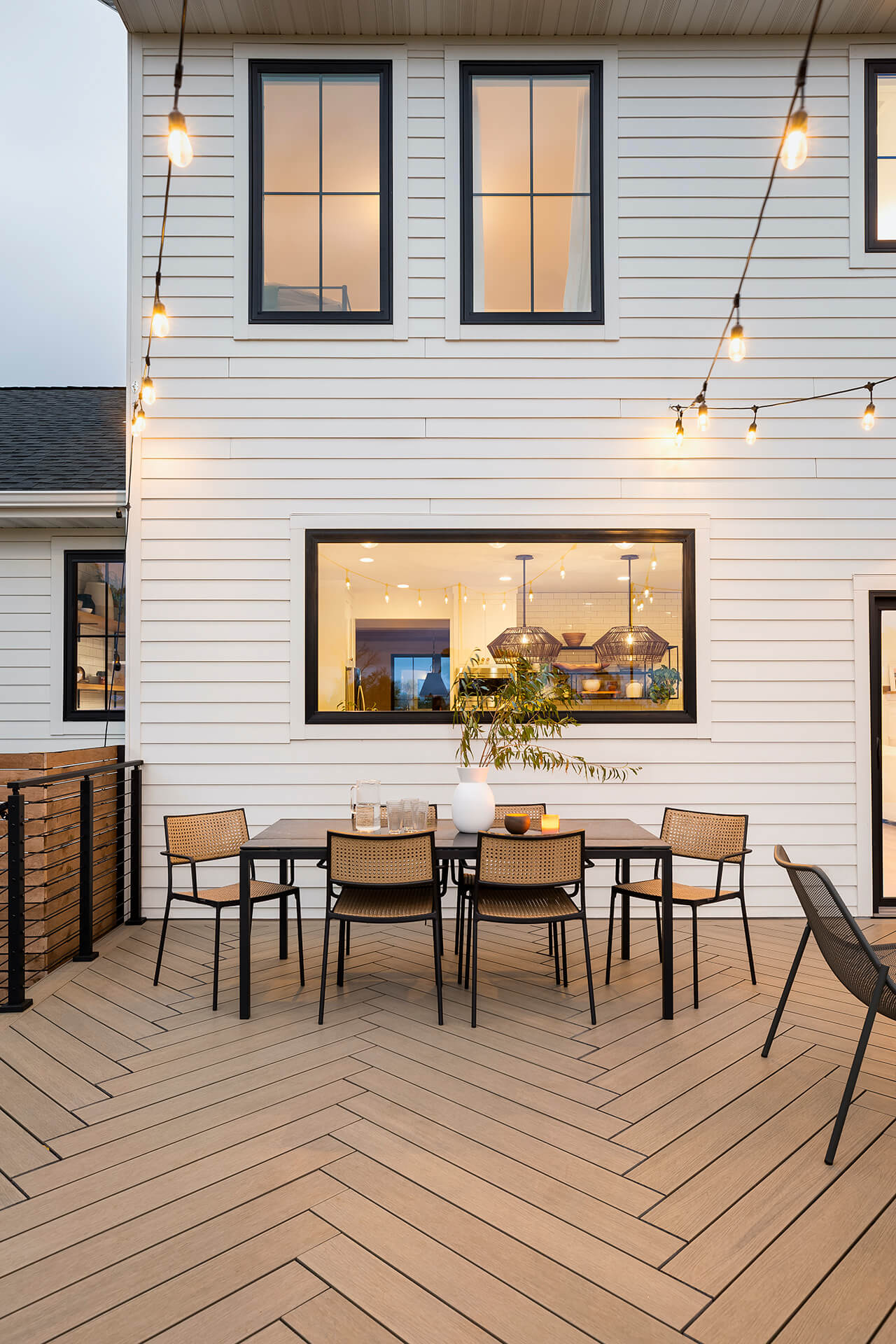 Did you know that you can boost your home's design with pattern? Learn about these four patterns you can incorporate into your home for a better look and feel.
Homeowner and Instagrammer Sarah Pollio of Joinery & Design Co has a modern farmhouse look in her home, and she uses ample patterns throughout her spaces to help achieve the look and feel she wants. See her full home tour in our August 2021 issue!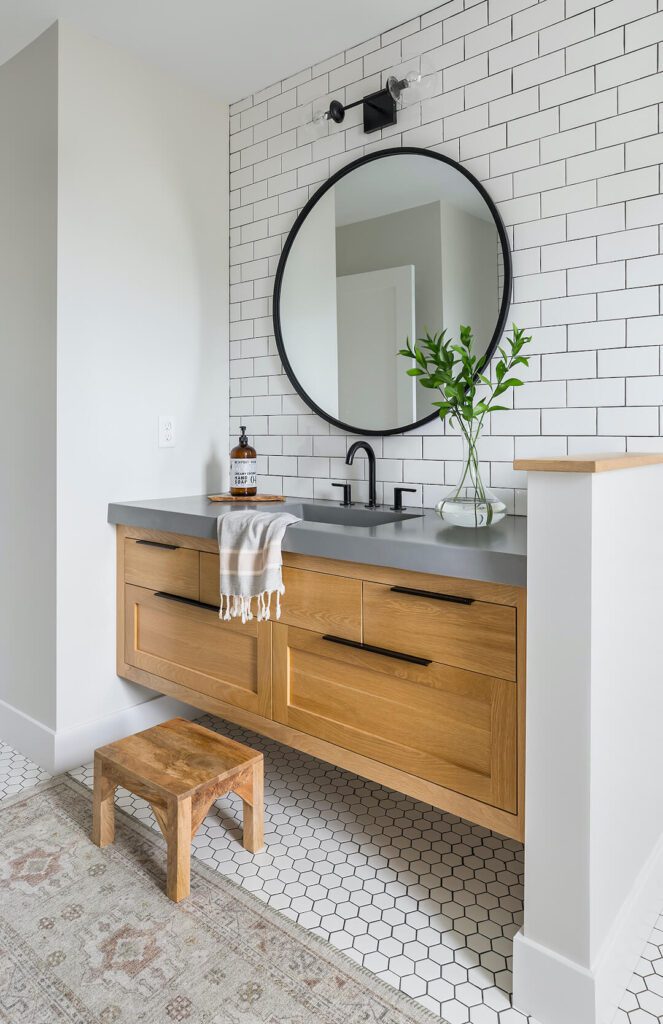 Hexagons
We know that hexagons are technically a shape, not a pattern. But you can still enhance your home design with pattern based on this fun shape! Hexagons are a versatile shape that will help your home look and feel a certain way. This will depend on the size and color of the hexagons you use.
Hexagon floor tile is a great way to give your home a modern farmhouse feel by using large and dark colored hexagons. You don't need to worry about it going out of style as long as you choose classic and timeless colors. Small hexagons in floor tile can inspire a vintage look, if you pair it with other elements that give off an old world feel.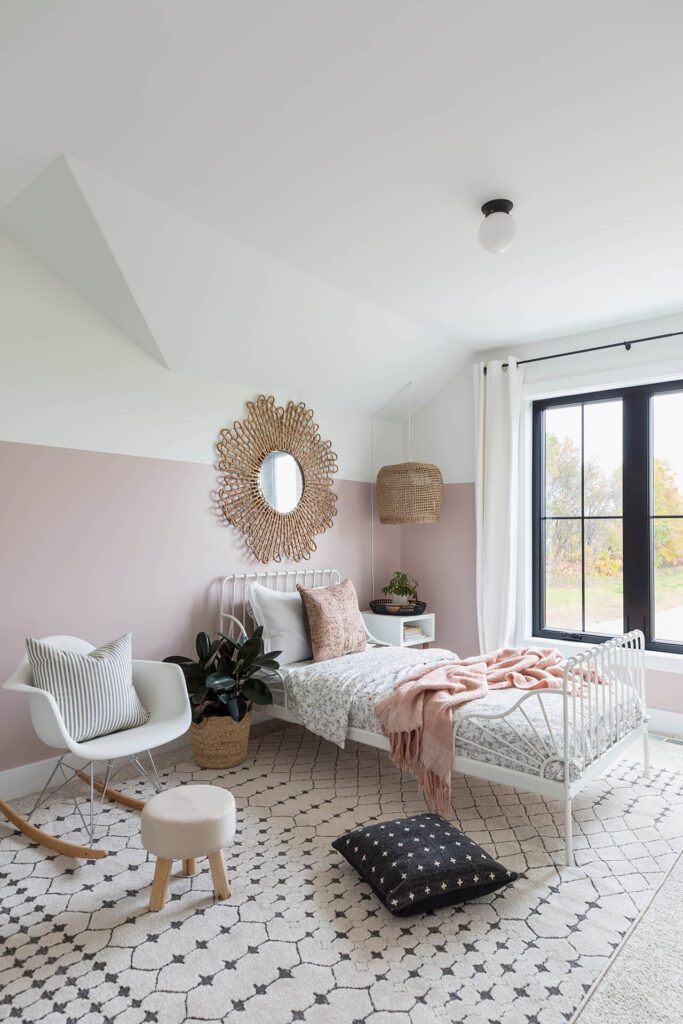 Herringbone
Use this pattern in unexpected ways. Homeowner and Instagrammer Sarah Pollio added a herringbone deck to her backyard. This is a fun twist on the uniform vertical planking you typically see in outdoor spaces. The long lines keep the pattern from looking too busy.
Experiment with herringbone both indoors and out for your home's design with pattern. Try using it in your kitchen backsplash, bathroom floors or through textiles such as curtains, bedding and throw pillows.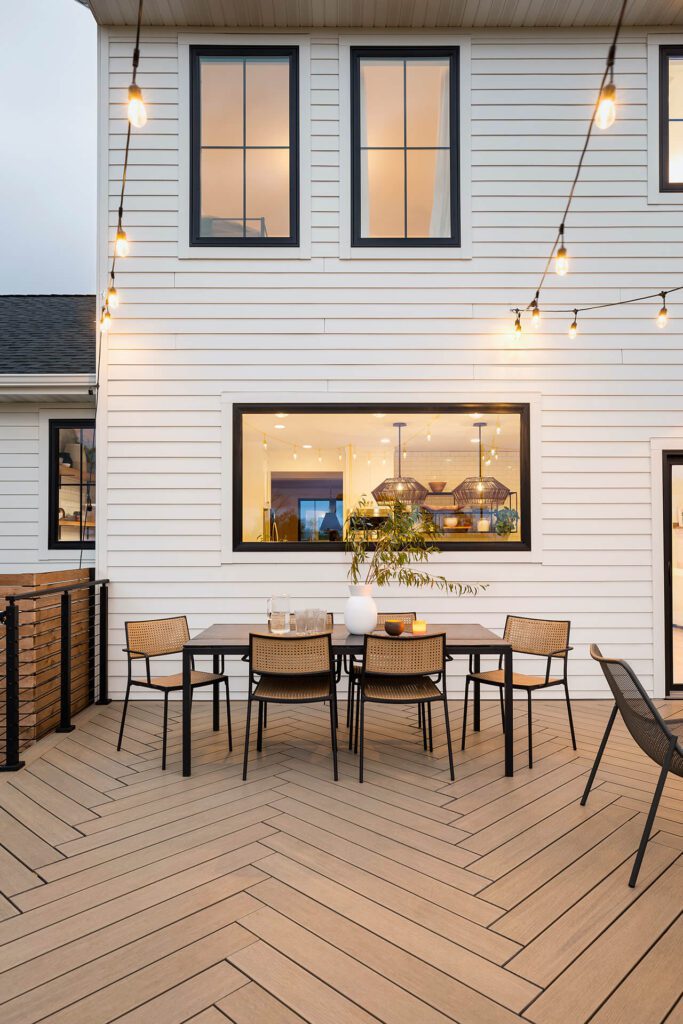 Stripes
Stripes are classy and classic. As you choose your patterns, pay attention to the width of the stripes, as these will help dictate the type of style the stripes will give your space. Stripes will work particularly well in textiles to boost your home's design with pattern. Try them in bedding, throw pillows, rugs and curtains. You can also get stripes in your home through wall paneling such as shiplap and clapboard.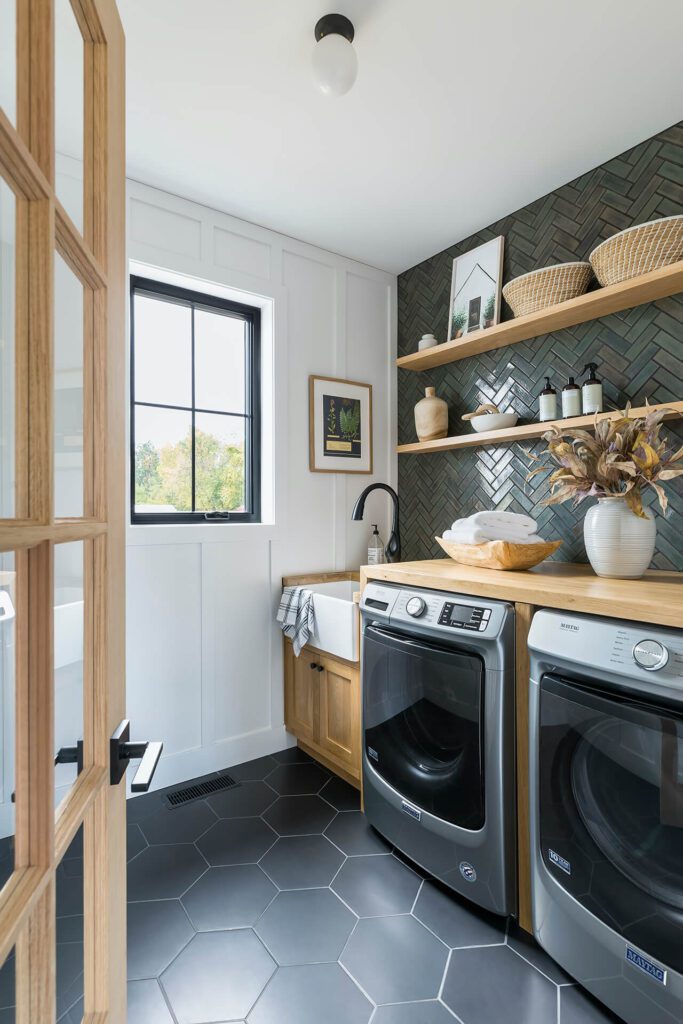 Board and Batten
Although board and batten isn't technically a pattern, it's a simple way to create pattern on your walls. You can use this technique to draw the eye to a particular point of the room, or add an interesting layer of dimension to a flat wall.
---
Want more ideas? Learn how to choose a sofa that will last! Of course, don't forget to follow us on Instagram, Facebook and Pinterest for your daily dose of farmhouse inspiration!