Fast and Easy Fall Decorating Ideas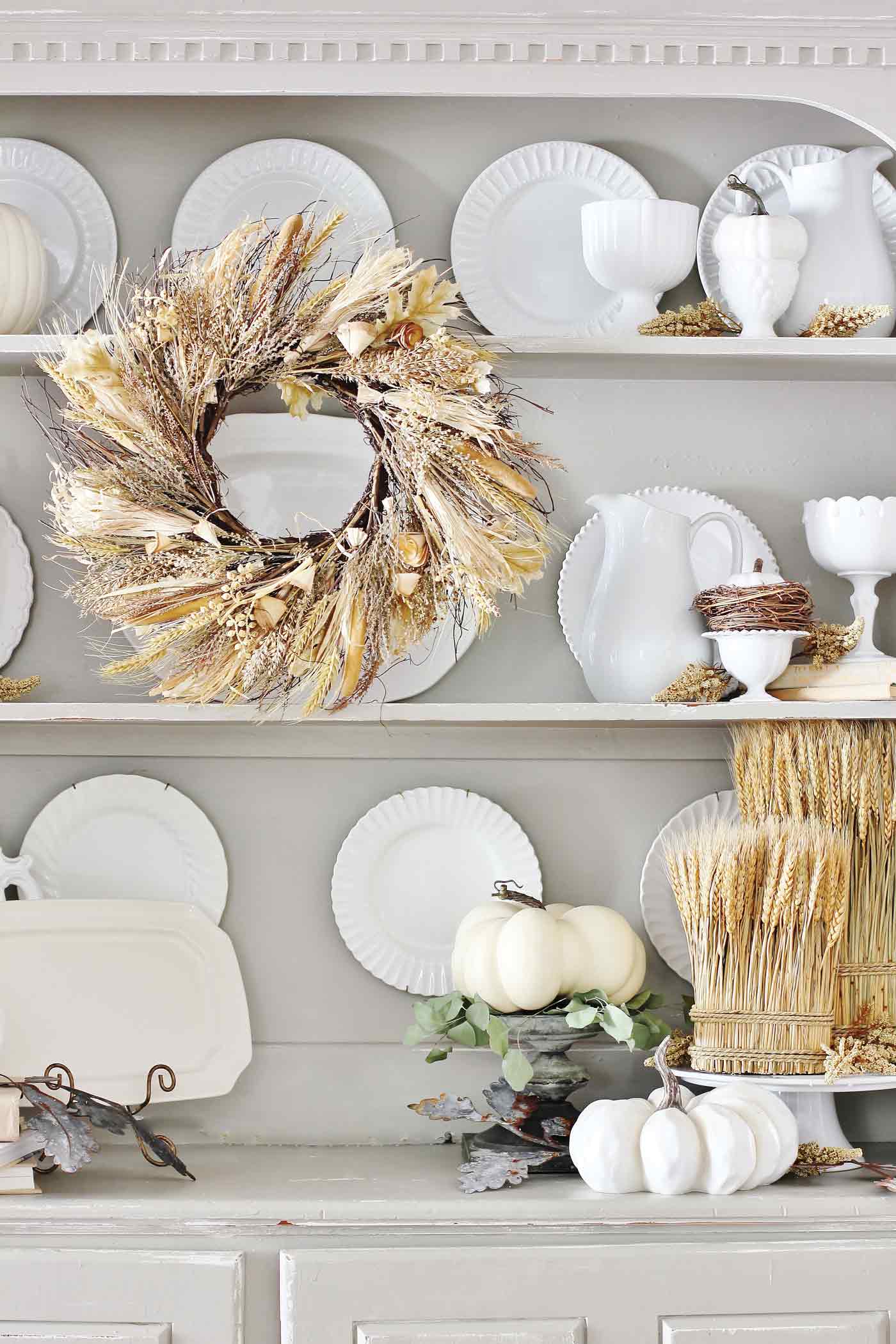 Make your home cozy for fall with easy fall decorating ideas from the new book, 10-Minute Decorating Ideas.
When you can't dedicate your entire day to decorating your home for fall, start with one step. Or in this case, one project. In her new book, 10-Minute Decorating Ideas, author KariAnne Wood of Thistlewood Farms provides simple decorating ideas for every season that you can tackle in your spare time. "Successful decorating is truly about making small, consistent, clever changes over time to transform your house into a home," she writes.
Here are a few of KariAnne's easy fall decorating projects that create a big impact in a short amount of time.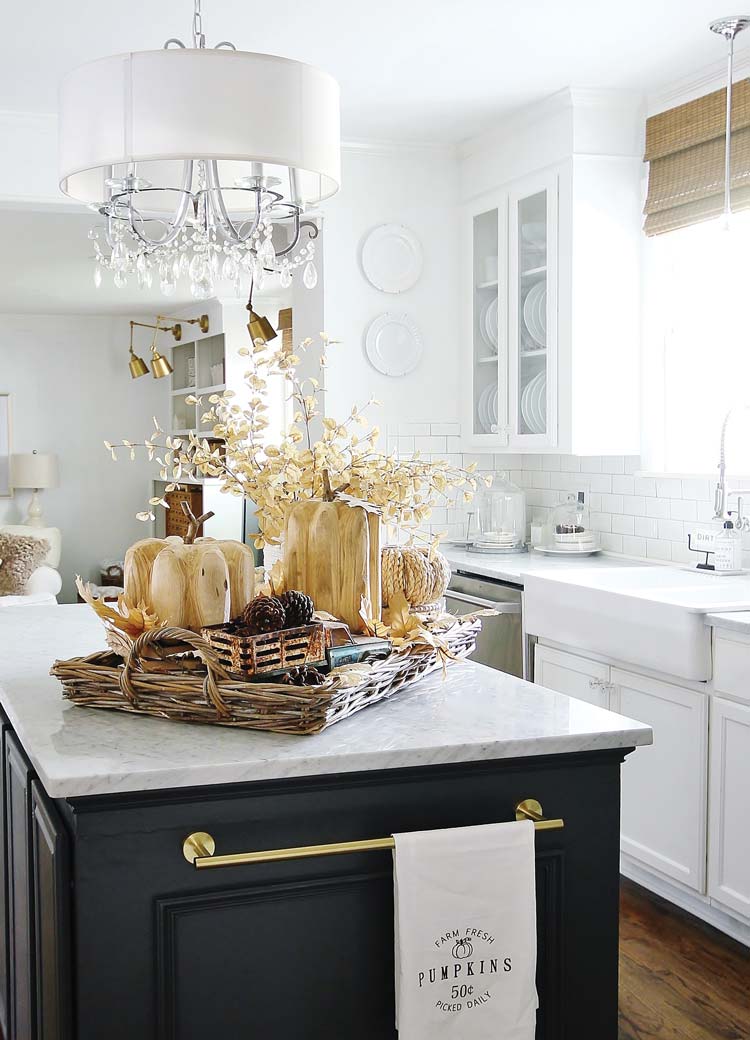 Easy Fall Decorating on Your Island
Every kitchen island needs a touch of fall that won't take up all the working counter space. KariAnne suggests starting this easy fall decorating idea with a basket or tray to contain your display.
Then, add a vintage truck or basket full of pinecones on one side. Next, place pumpkins in the center at varying heights and finish with neutral branches around the edges. "Dried leaves from the yard also work perfectly in an arrangement like this," she writes.
Put a Wreath on It for Easy Fall Decorating
If decorating for fall overwhelms you, start with a simple wreath. You can hang one (or many) all over the house, on windows, chairs, doors or even the front of a hutch. "If you don't want your wreath to swing on the hutch or tilt backward or forward? Use two hooks on the front of the shelf on the hutch instead of one," KariAnne writes. "This will stabilize the wreath and keep it in place."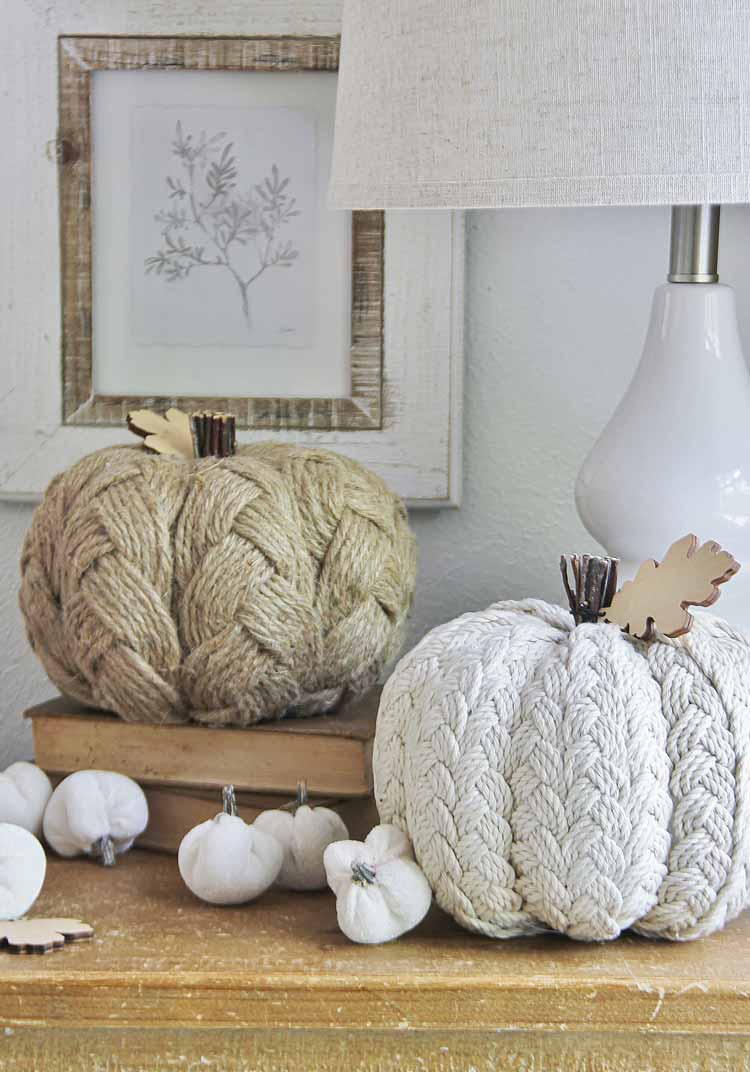 Wood Leaf Pumpkins
Have some faux pumpkins that need a little refresh? Shop for wooden leaves at your local craft store for this easy fall decorating idea. "You can glue them in place, or if the leaves have a small hole at the top like these, you can use a piece of twine to attach them to the pumpkin stem," writes KariAnne.
Or, if you want to use material you already have, consider making your leaves out of book pages. "Cut out leaves of different shapes and sizes from an old book, pinch the end, and glue them to the top of your pumpkin," she writes.
DIY Paper Bag Leaf Garland for Easy Fall Decorating
Instead of buying an expensive faux garland this year, make your own with supplies you already have at home.
What You'll Need:
Scissors
Paper bags
Double-sided tape
What You'll Do:
Cut out about 50 leaves from the paper bags, each about 8 inches long. You can use a leaf template or approximate the leaf shape. If your bags have writing on them, simply flip the writing to the back.
Lightly crinkle the leaves to give the appearance of dried leaves from the yard.
Use double-sided tape to attach them to the edge of a bookcase or hutch until you have the size and shape you want for your garland.
---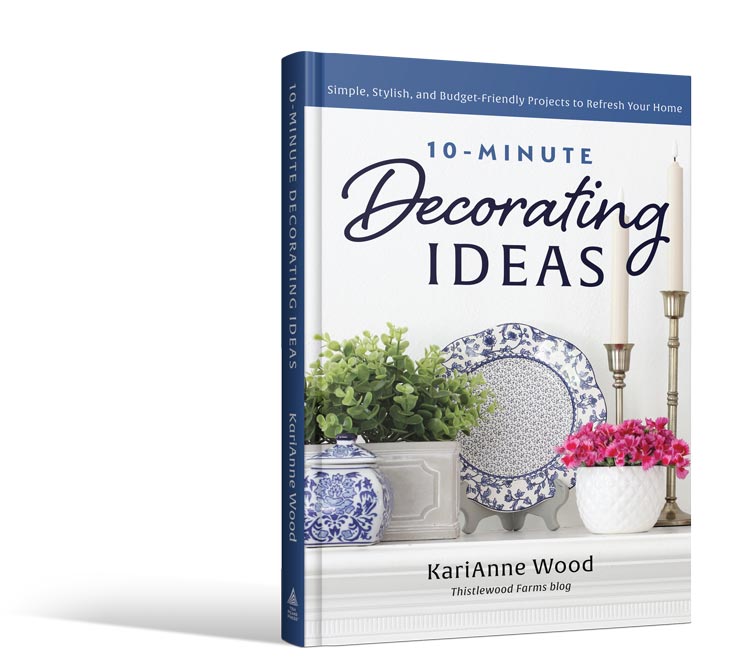 10-Minute Decorating Ideas by KariAnne Wood, published by Ten Peaks Press, ©2023; harvesthousepublishers.com.
Don't forget to follow us on Instagram, Facebook and Pinterest to get your daily dose of farmhouse inspiration!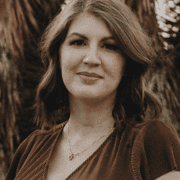 Kristin Dowding
Kristin Dowding is a freelance writer, contributing articles to both print magazines (American Farmhouse Style, Cottages and Bungalows and Atomic Ranch) and websites. She enjoys editing novels, reading and flipping old furniture. To check out some of her projects, you can follow her on Instagram @kristin_dowding.