A Fall She Shed With Cozy Outdoor Vibes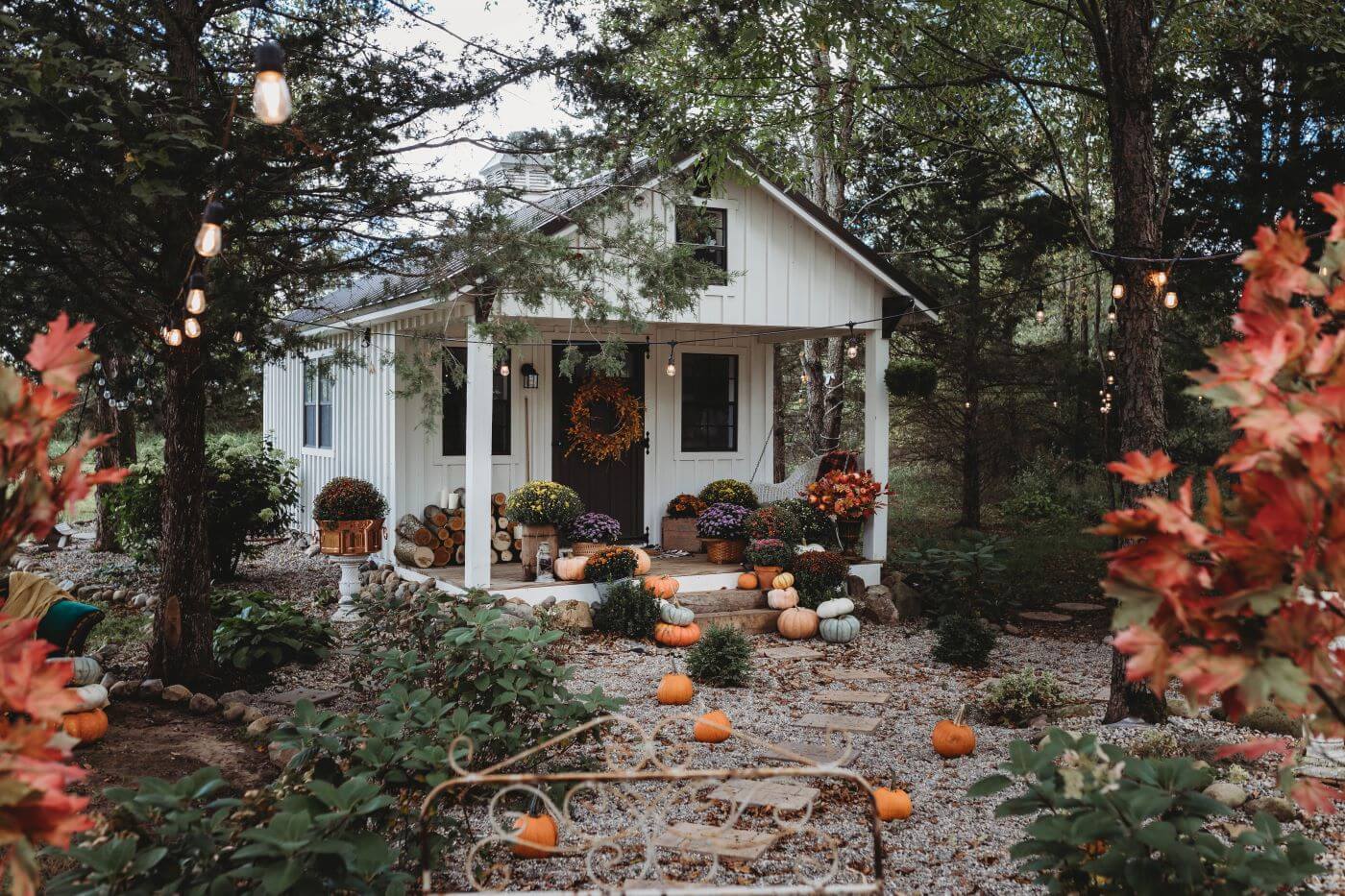 Natural splendors abound in this autumn she shed welcoming fall for the first time.
Autumn is the prime time for being outdoors, as colors change and the weather cools. It's the season to enjoy moments on the porch in a cozy blanket and a pumpkin spice latte in hand. Holly Blain of Rustic Wild Arrow spends her autumn days in her fall she shed (with a porch!). Discover her fall shed adorned with rustic fall touches and magnificent autumn colors surrounded by a garden.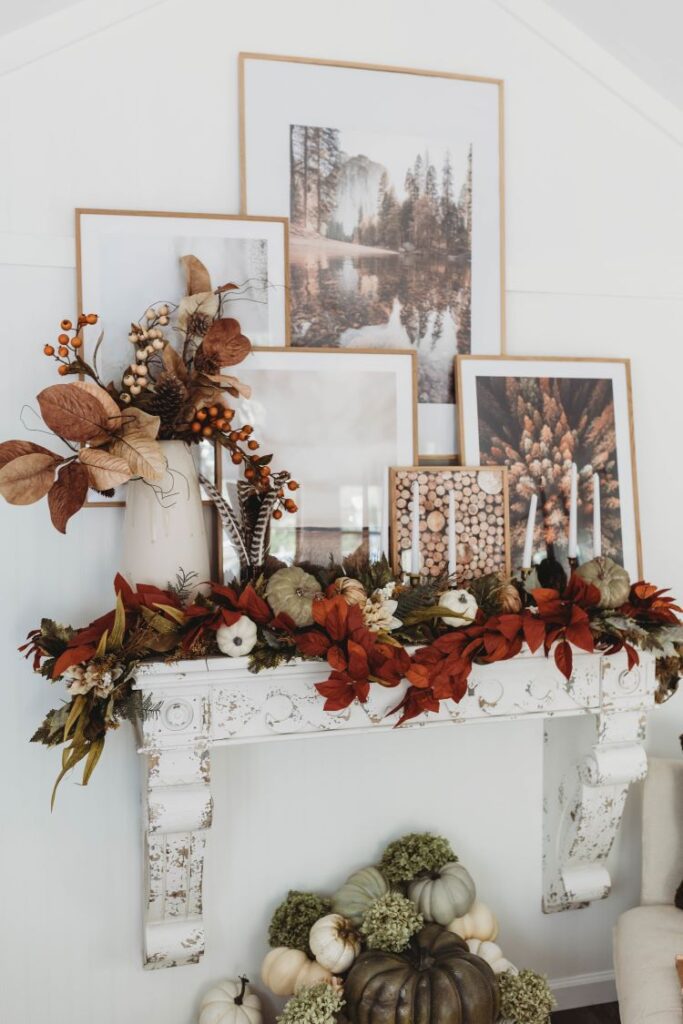 Bucolic Beauty
Decorating for fall, Holly is all about the pumpkins and the mums. "Having a variety of each different type of pumpkin or mum helps me create different styles in my garden. I try to go for the natural, true traditional colors for fall, while still adding in some greenery," she says.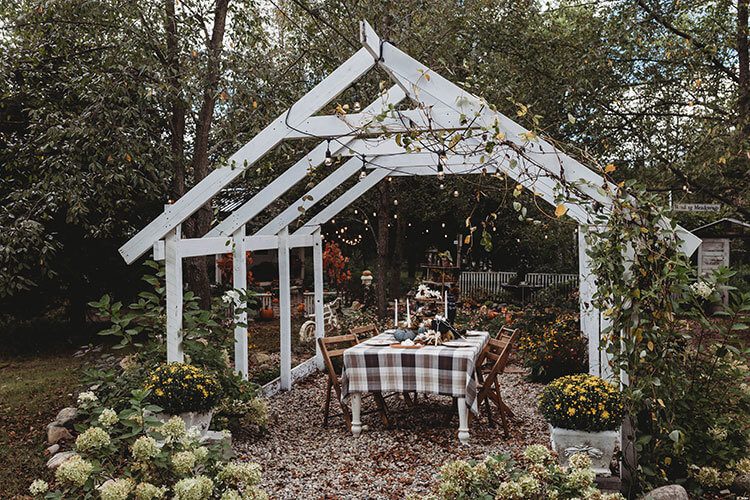 Combining fall colors offset by different textures renders a beautifully cozy space. At first, Holly wanted to add her she shed to spruce up the garden. Her garden, set on ten acres of Michigan woods, needed something to make her great outdoors feel more snug. "I really wanted this style of shed with a porch to create a cozy cottage feel in our garden. Having the porch really adds more character to the shed itself. It's also the first visual you see when walking up to it."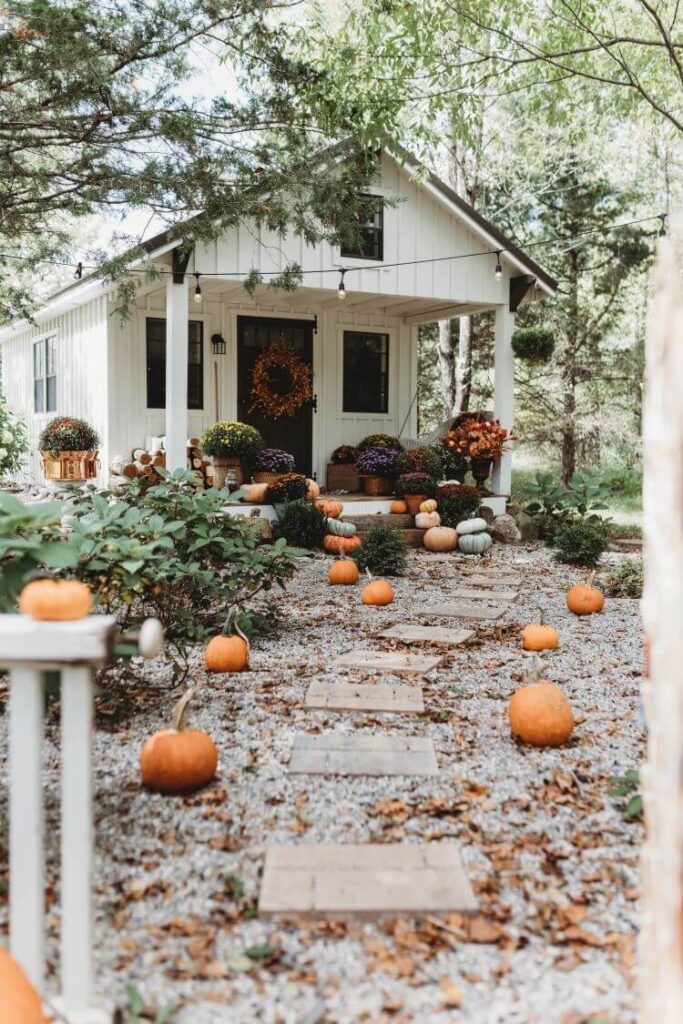 A Fall She Shed
In fact, Holly loves decorating her great outdoors, heralding in natural wonders as much as possible with her designs. Follow the carefully placed pumpkins to arrive at her fall she shed filled with fall décor. Inside her shed, she might take something simple like tree branches and place them in flowerpots to usher in some woodland accents. "Recently, we picked pinecones to place on my fall tablescape," she reveals.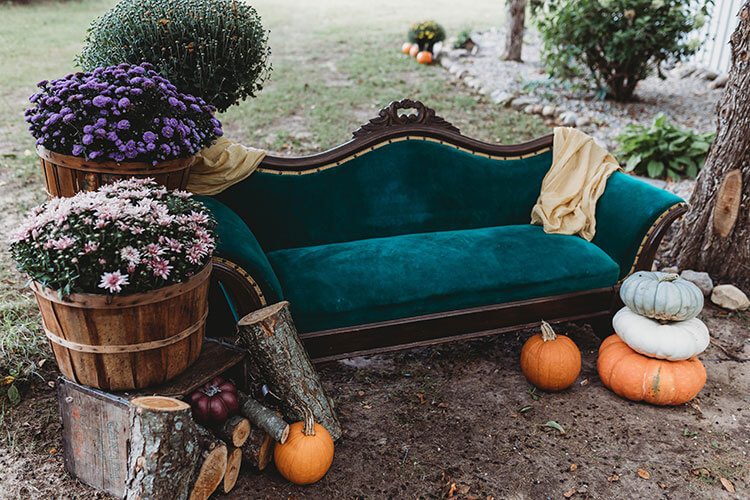 This is Holly's first fall being able to decorate the inside of her she shed. Because the structure itself is set deep into the woods, she wanted to have as much natural light as possible. "With a total of four windows, I knew I wanted the inside of my fall she shed simple and bright. We wrapped the entire inside of the space in bead board, giving it a white, bright airy feel," she says.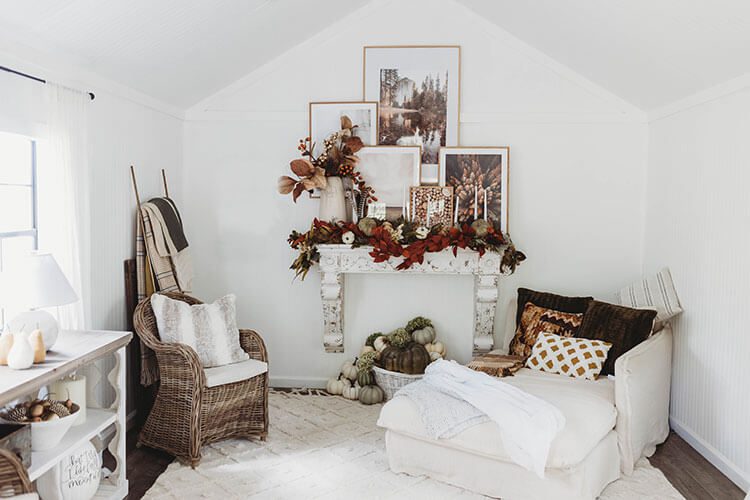 In her fall she shed, Holly welcomed the season by keeping her neutral fall palette simple with pops of autumn colors. "I added the frames with the posters of nature from around the world and a lot of faux florals and pumpkins." She topped it all off with cozy pillows and blankets.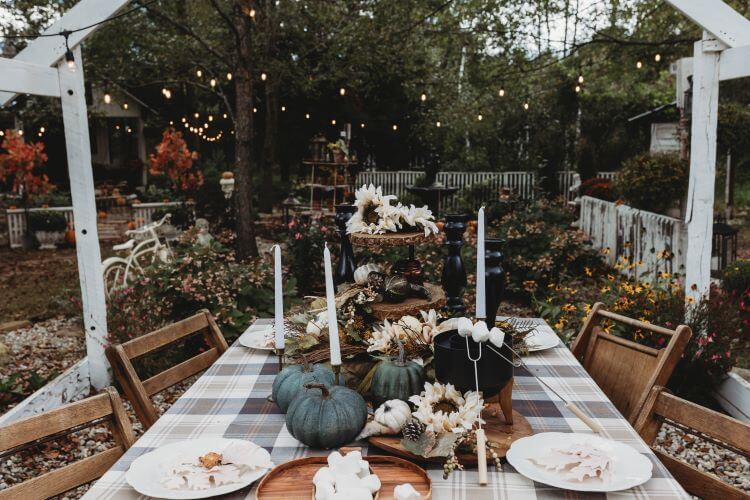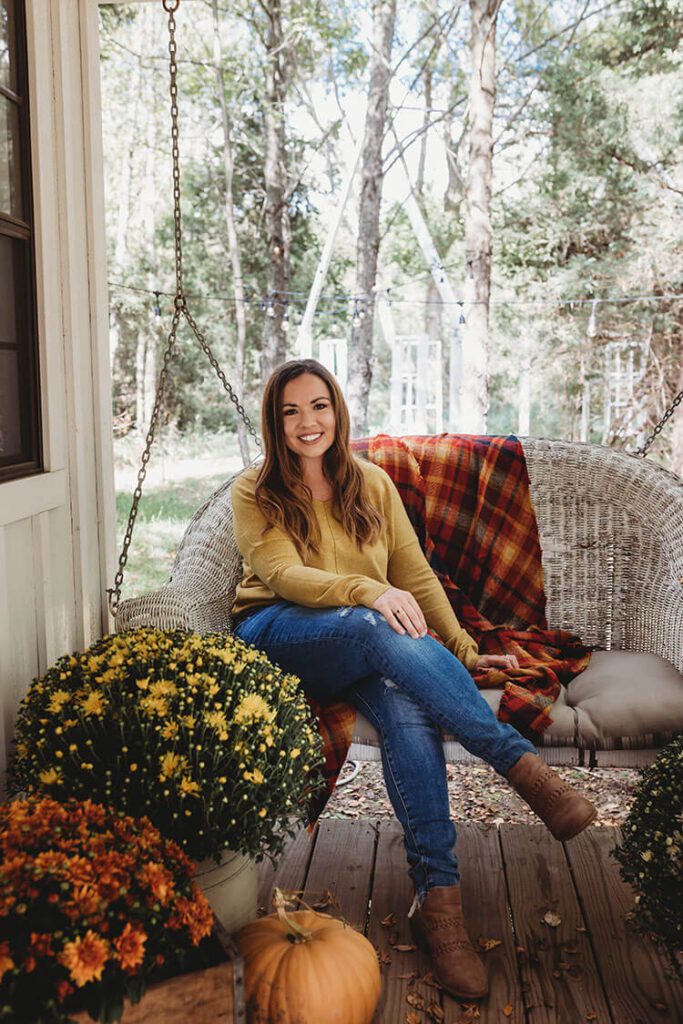 ---
Want another fall house tour? Discover A Farm-Cottage Fall for more of those autumn feels! Of course, don't forget to follow us on Instagram, Facebook and Pinterest to get your daily dose of farmhouse inspiration!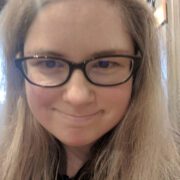 Michelle Mastro
Michelle Mastro is a freelance writer and editor. She covers lifestyle, parenting, travel, food, and health/wellness topics for magazines (and their websites). She especially loves writing about homes and has a deep affection for farmhouses of all kinds. She is currently based in the Midwest but loves to travel as much as she can. You can follow her on Twitter, LinkedIn, and Instagram.