How to Get a Cozy Outdoor Space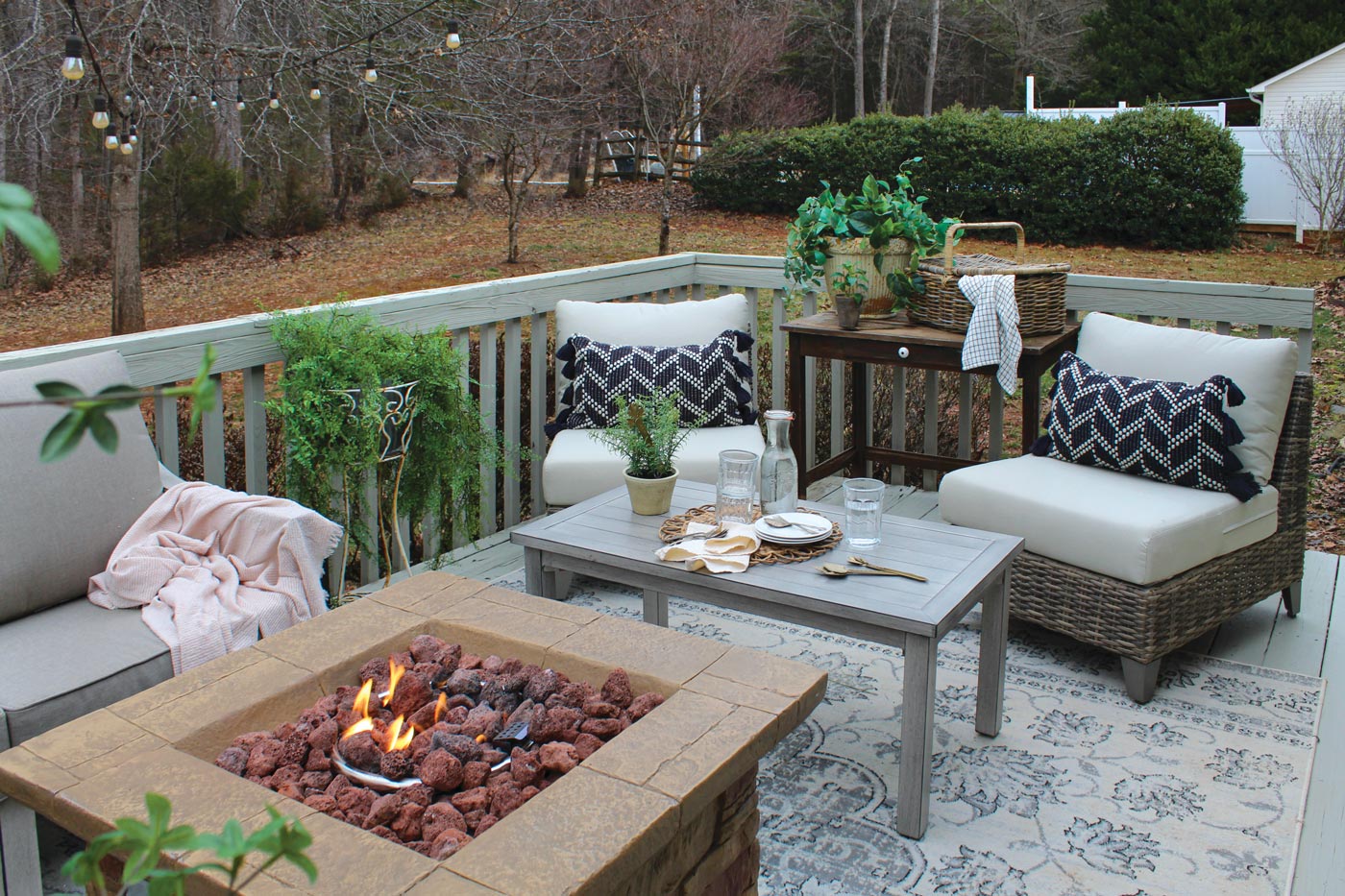 How do you get a cozy outside space that still has pieces that will work through every season? My back porch was in need of some serious help, and Villa Outdoors is a go-to. They have everything from sofas to tables, to the best fire pits. And the patio furniture looked just as it did online when it came to our house.
Here's how this space did a 180˚ turnaround.
Step 1: Furniture
Start with furniture. I picked the Villa Outdoors furniture I liked that would be neutral but not get dirty. I designed one seating area on my porch but mixed the textures between the wicker chairs and sectional for a varied look.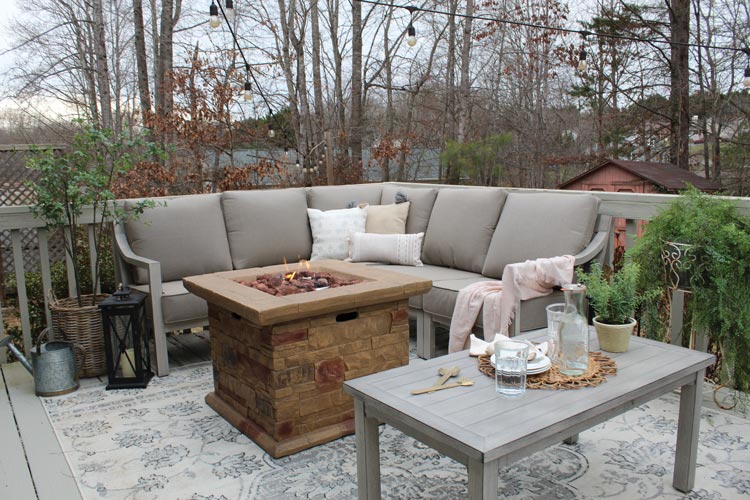 Step 2: Accents
Next, I decided to start pulling out accent colors for my cozy outdoor space. The Villa Outdoors sectional has a darker tinge, and the wicker on the chairs has some darker tones, too, so I decided on black for throw pillows.
Make sure you also have an outdoor rug if you want a rug. Outdoor rugs let water come through so it doesn't rot your porch or floor.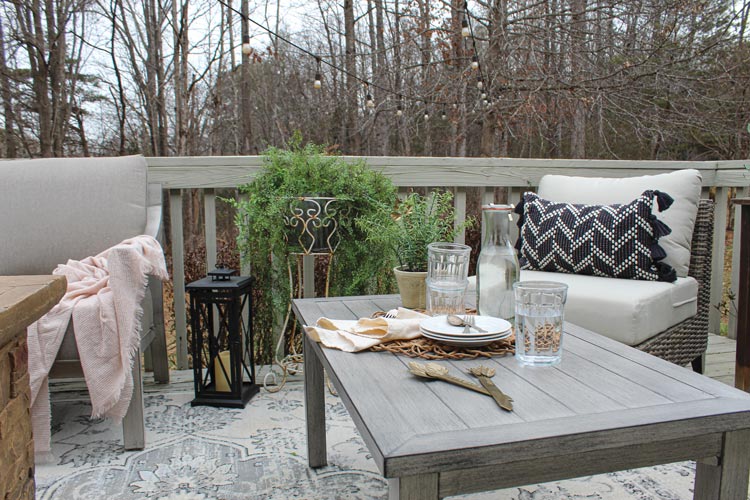 Step 3: Plants
Plants are a must, too; you can mix faux and live plants. I like to choose ones that will bloom with color, like pathos and gypsophila trees. For the pots, I always like vessels that have texture. I chose some vintage boxes and baskets that go with the neutrals.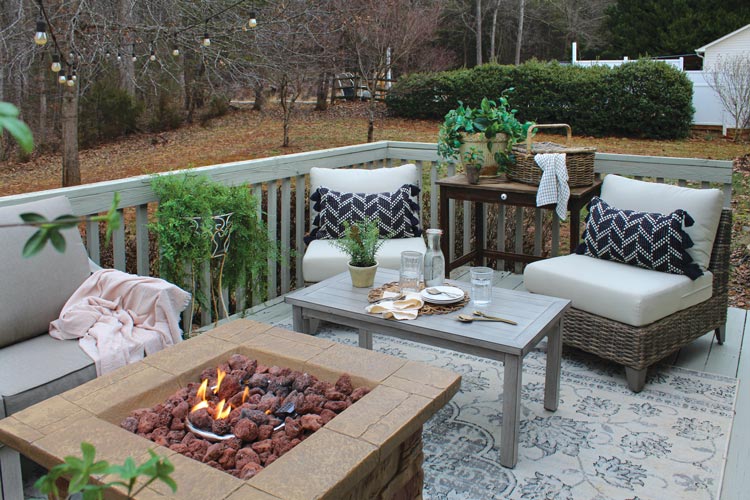 Now we are ready to enjoy our cozy outdoor space with soft but durable, weather-resistant furniture. Creating outdoor spaces can be challenging since you never know what will hold up to the weather. But rest assured, you're in safe hands here with Villa Outdoors.
---
Want more design ideas? We'd love to have you follow along with us! Head to on Instagram, Facebook and Pinterest and follow us for daily inspiration. And don't forget to sign up for our newsletter (right below this article) for inspiration right in your inbox!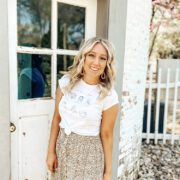 Jessica Sigmon
I'm Jessica, but mostly everyone knows me as Itty Bitty Farmhouse! A small town girl from a smaller NC town that loves a good DIY project, flea market pickin' trip, and a Pinterest loving junkie. My love for all things vintage started from a child. I can remember those Sunday trips to the flea markets with my parents. Over the years, I've developed a love and passion for styling old homes, DIY projects, and blogging about all the adventures. Through my creatives and projects my goal is to inspire others to brave those nerves and make your home your dream home. This may be picking up a power tool or even just styling a space that you never like because, it is bare. This community has been such a blessing to push my comfort levels and create the dream life, I have always wanted. Sharing my love and passion, I have been lucky to achieve many of my dreams I never knew I wanted until I picked up a power tool and camera to capture 3 years ago to capture it all! Starting with Instagram and building my social media channels and blog to where they are today. Creativity and will power is what it took for me! What a blessing it has been to be featured in American Farmhouse Style Magazine, Better Home and Gardens, Country Sampler Farmhouse Style, Farmhouse Chic Design (2019) written by Kristen Wiltgen, and styling live on Channel 36 WCNC's Charlotte. Friends you can make your dreams come true as well!