Choosing a Cottage Farmhouse Bed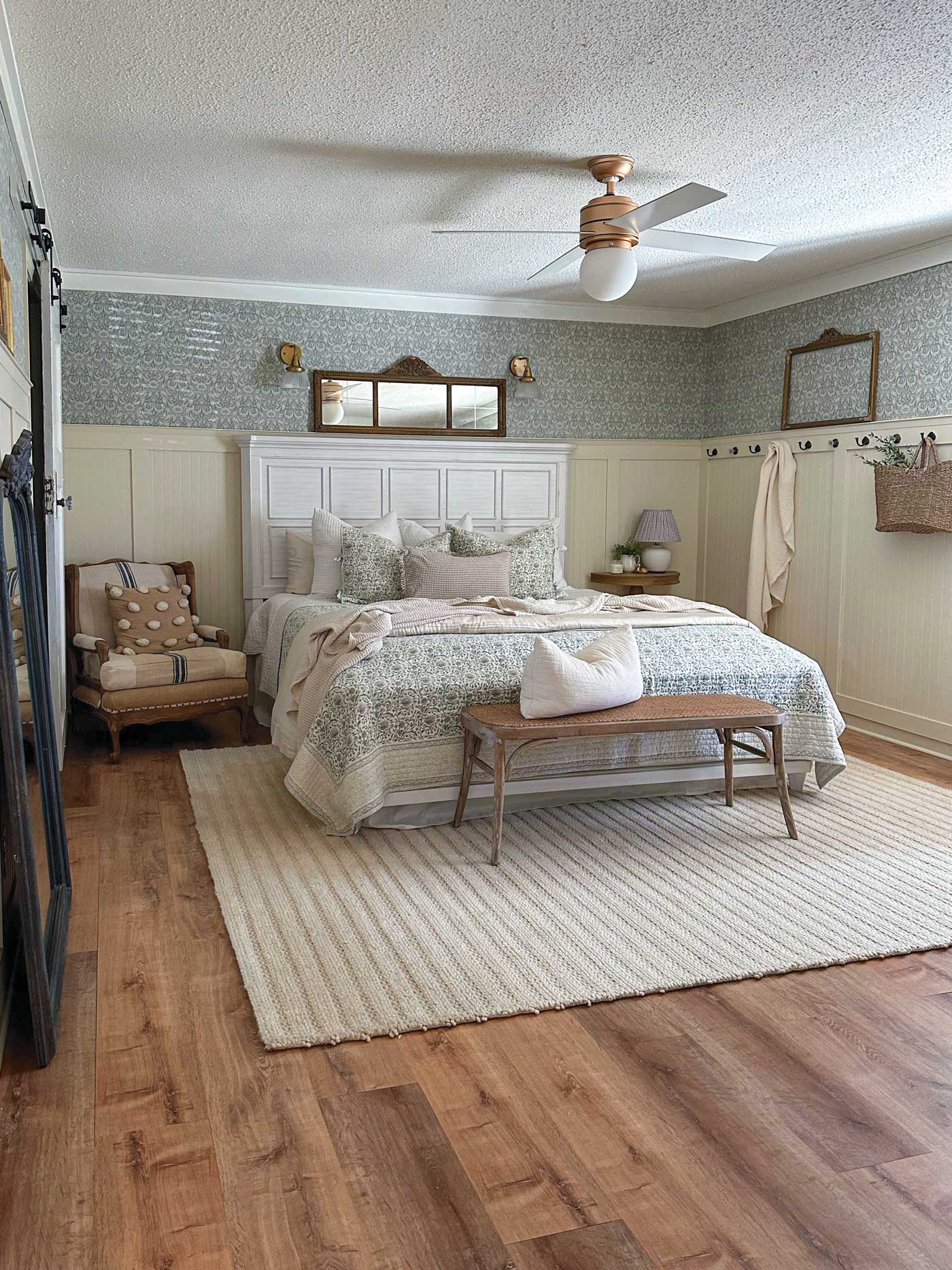 Give your bedroom an easy upgrade with a cottage farmhouse bed that's both stylish and functional.
Over the years, my family has outgrown our bedroom furniture. Even though it's very dear to my heart, I knew it was time to upgrade. Creating a cozy, farmhouse cottage bedroom these days can be somewhat of a challenge, especially if you want that vintage feel. One of the main ways you can do this is with a cottage farmhouse bed.
So, how do you pick a new bed that looks old? I found a furniture option from Badcock Home Furniture & More that combines excellent comfort for sleep with the perfect vintage, farmhouse cottage inspired look. Let me share that process with you!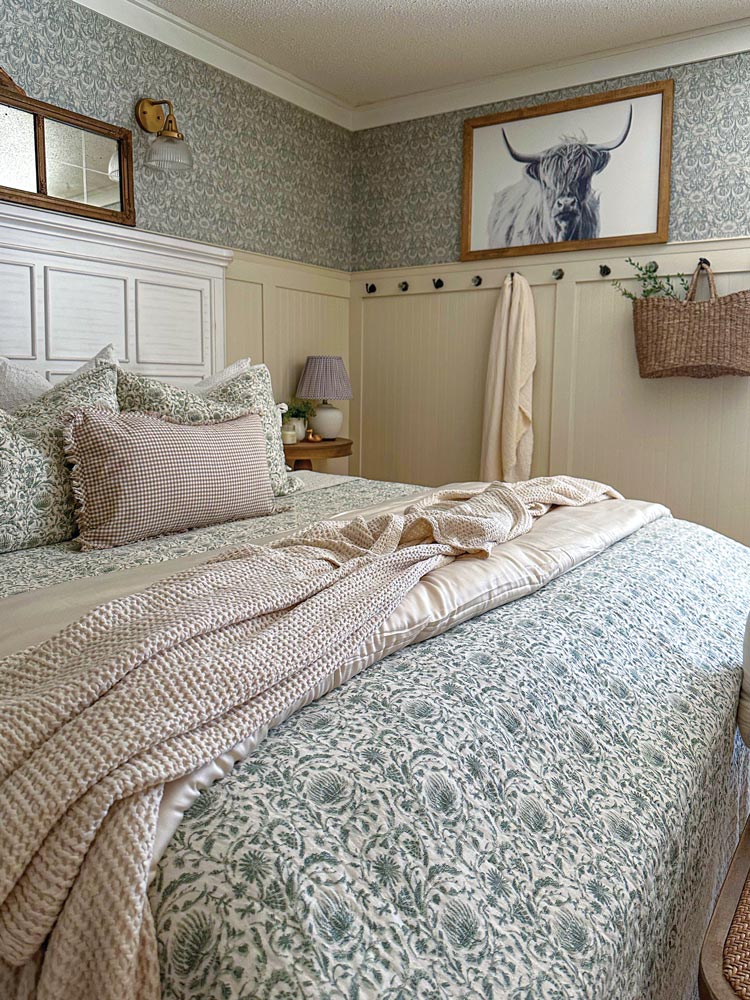 Choosing the Frame
I knew I wanted a king-size bed that looked as close to the vintage bed that was built by my family. I started looking online at bed frames, and the ones that had the southern look I was envisioning were from Badcock Home Furniture & more. I headed out to my local store. As soon as I walked in, I saw two frames that caught my eye.
Before making my final choice, I sat with both frames and thought back to what I would see at my old family's homestead. I remembered the chunky look with a tall back, so I decided on the Augusta II.
Old + New
How do you choose a new bed frame when you want to have a vintage vibe for your cottage farmhouse bed? Decide what features will give you the look you're going for, and search for those. Walking into Badcock Home Furniture & more, I had three details that I was looking for: vintage tones, a worn-in look and chunky features. This is just like what you would see in an old homestead.
For vintage tones, go for a creamy white (I love white!) because it reminds me of the faded off-white of my family's farmhouse. By "worn-in," I mean pieces that have chipping paint or little blemishes. They really give you the impression that this piece has been passed down through the family. The Augusta II had all of these details, and I could just see the cottage farmhouse bed pairing with our new cozy cottage wallpaper.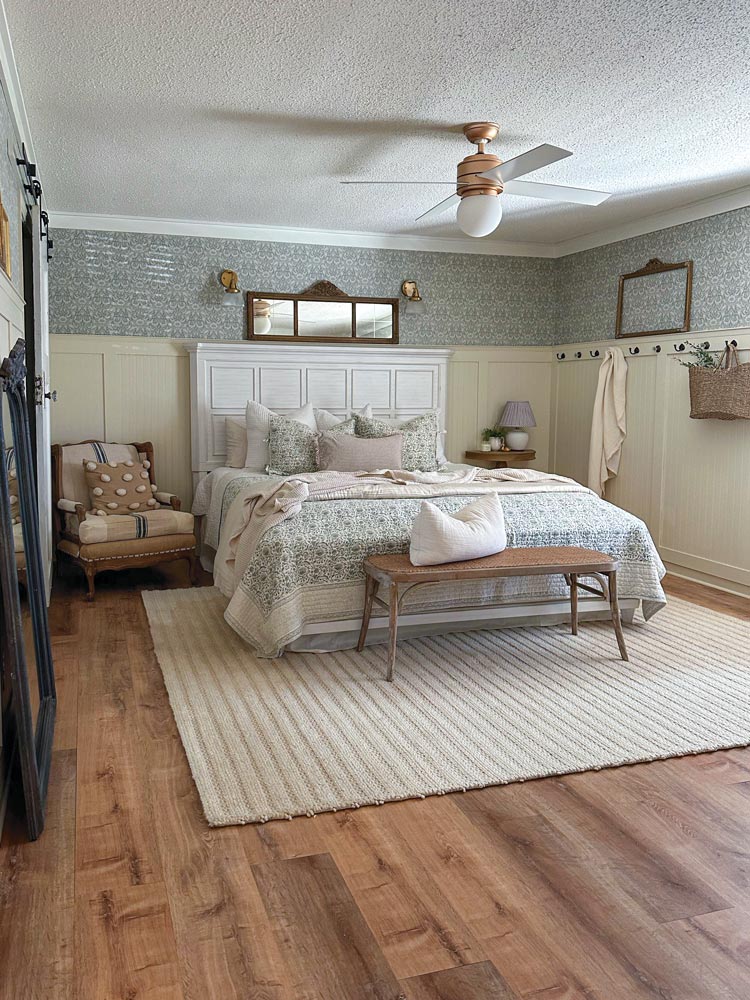 Topping It Off
Your mattress can really make or break your new bed. The first thing to do is figure out what kind of support you need. I knew I wanted one that was firm but with a cushion on top. If you don't know what you like, you can try all the different options at Badcock Home Furniture & more. I chose the Legends Divine Euro Top King Mattress set. It feels like how I imagine sleeping on a cloud! 
These two pieces from Badcock Home Furniture & more really make the perfect pairing that bring together my vision for a cozy, cottage farmhouse bed and bedroom. Now here at Itty Bitty Farmhouse, we have the night's sleep we've been dreaming of!
---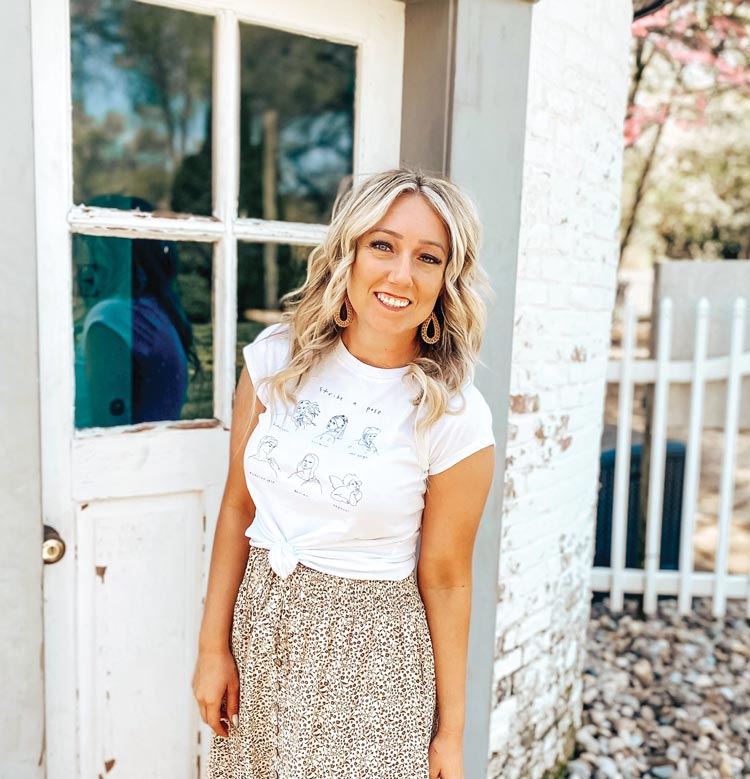 ---
Want more design ideas? We'd love to have you follow along with us! Head to on Instagram, Facebook and Pinterest and follow us for daily inspiration. And don't forget to sign up for our newsletter (right below this article) for inspiration right in your inbox!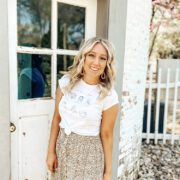 Jessica Sigmon
I'm Jessica, but mostly everyone knows me as Itty Bitty Farmhouse! A small town girl from a smaller NC town that loves a good DIY project, flea market pickin' trip, and a Pinterest loving junkie. My love for all things vintage started from a child. I can remember those Sunday trips to the flea markets with my parents. Over the years, I've developed a love and passion for styling old homes, DIY projects, and blogging about all the adventures. Through my creatives and projects my goal is to inspire others to brave those nerves and make your home your dream home. This may be picking up a power tool or even just styling a space that you never like because, it is bare. This community has been such a blessing to push my comfort levels and create the dream life, I have always wanted. Sharing my love and passion, I have been lucky to achieve many of my dreams I never knew I wanted until I picked up a power tool and camera to capture 3 years ago to capture it all! Starting with Instagram and building my social media channels and blog to where they are today. Creativity and will power is what it took for me! What a blessing it has been to be featured in American Farmhouse Style Magazine, Better Home and Gardens, Country Sampler Farmhouse Style, Farmhouse Chic Design (2019) written by Kristen Wiltgen, and styling live on Channel 36 WCNC's Charlotte. Friends you can make your dreams come true as well!