What is Coastal Farmhouse Style?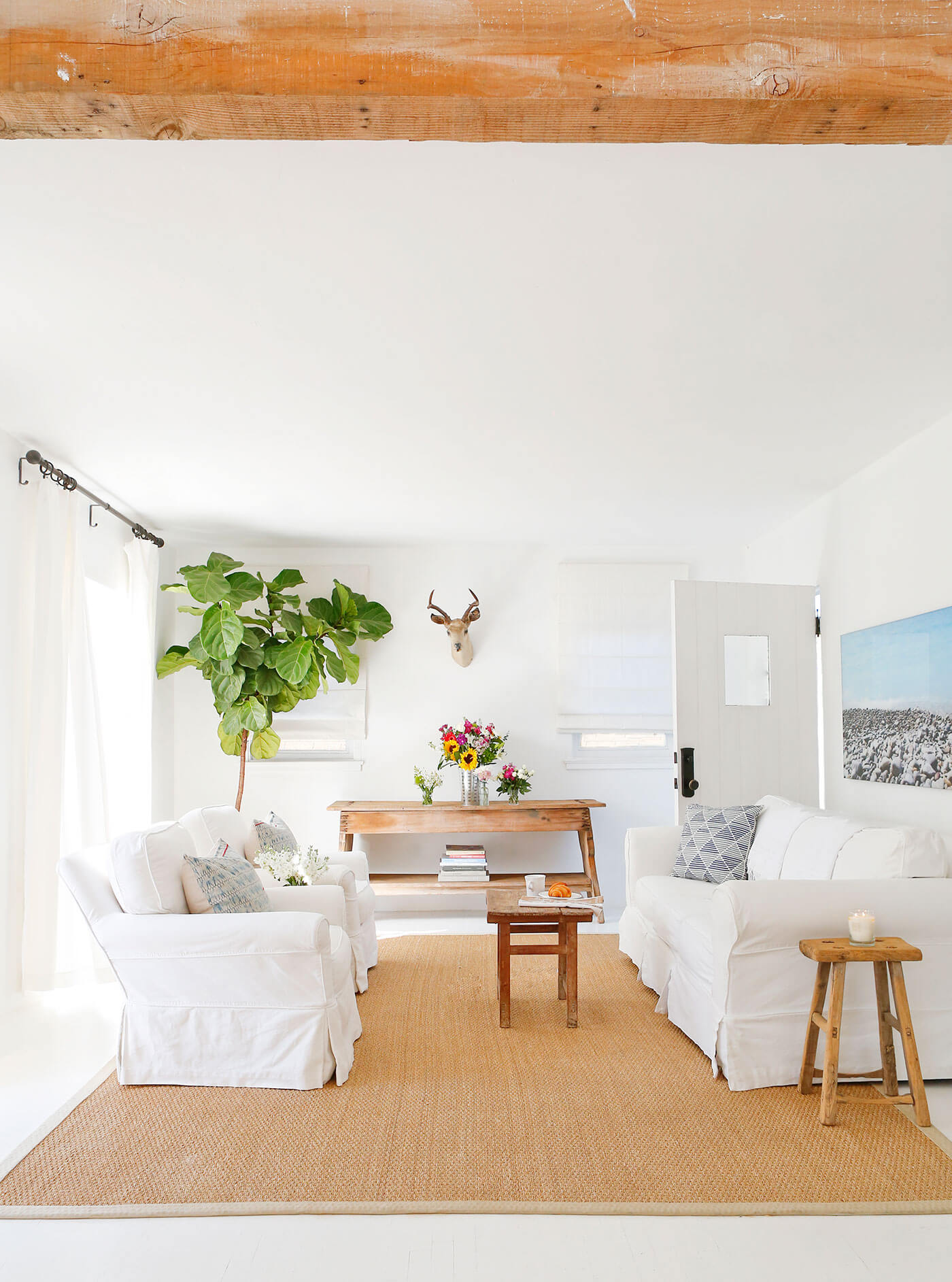 Home of Lyla Clyne; photograph by Lu Tapp
Farmhouse style has plenty of iterations, from an urban industrial look to a sweet farm cottage look to a modern farmhouse look. Coastal farmhouse style combines a light, airy and beach-worthy vibe with the welcoming, laid-back look that's so classic to farmhouse style.
How can you get coastal farmhouse style in your home? Let's take a look.
Dressed in White
White is a classic color for any type of farmhouse style, but especially for the coastal farmhouse. Picture white sand on gorgeous beaches and white sailboats slicing through the water. Start with a base of white for your design, including areas like walls, furniture and even flooring.
But how do you wash white furniture? Try slipcovers over sofas and armchairs, which is a good option to bring in the welcoming farmhouse feel with a practical material you can wash. Because we know that white sofa won't stay pristine very long if you have kids and pets romping around.
Wow-Worthy Windows
An architectural detail that can make a big difference in your coastal farmhouse is with windows. Opt for big windows that let in loads of sunlight. Bay windows are classic for coastal style, and you can combine them with a modern farmhouse element like black metal window trim to get that perfect combination of coastal + farmhouse style.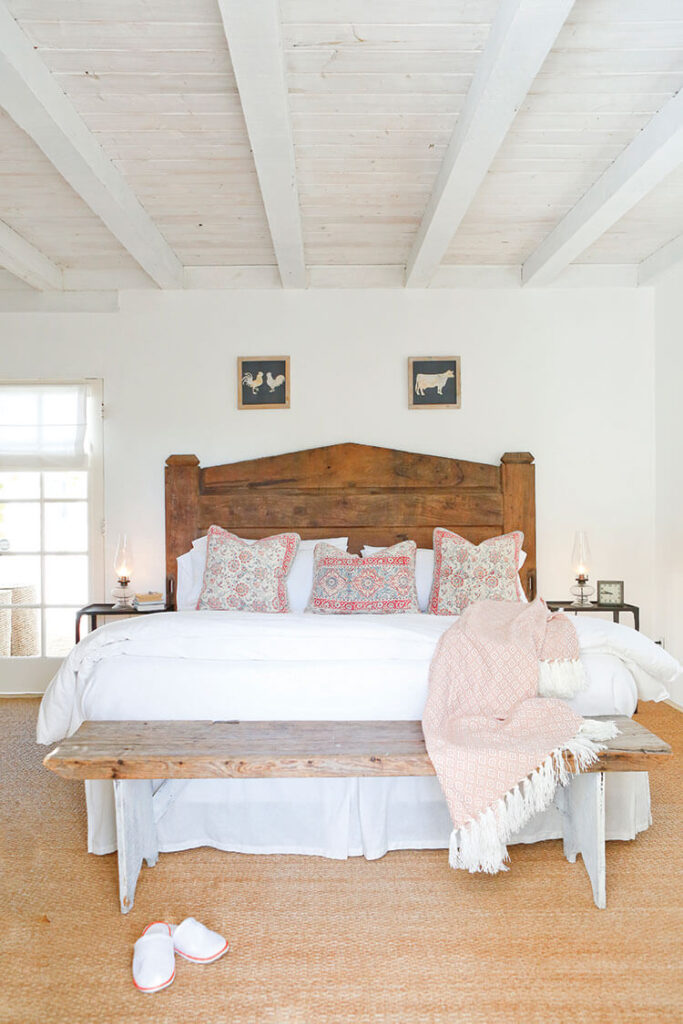 Tactile Wiles
Texture is an important part of any farmhouse style, and the coastal farmhouse is no different. For a sea-air-and-country vibe, use the types of textures you would find on the coast. Rope, jute, rattan, sand, sea gras...the list can go on and on. These textures will also naturally bring in neutral coastal colors such as tan and wheat.
Add coastal textures to elements such as baskets, furniture and even table settings for dimension and loads of coastal farmhouse charm.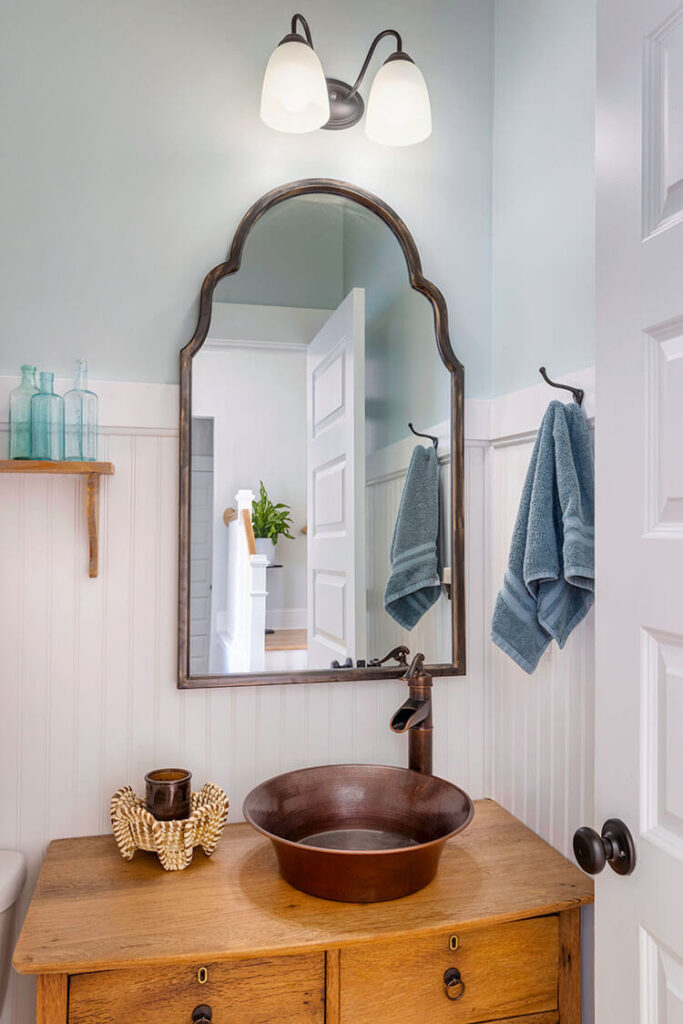 Coastal Color
Of course, the color palette we all think of with coastal style is a rainbow of blue and green hues. If you love color, you can add these to your coastal farmhouse. But you can also keep a neutral palette and still maintain coastal vibes. The same elements that add texture will also add neutral colors to your home.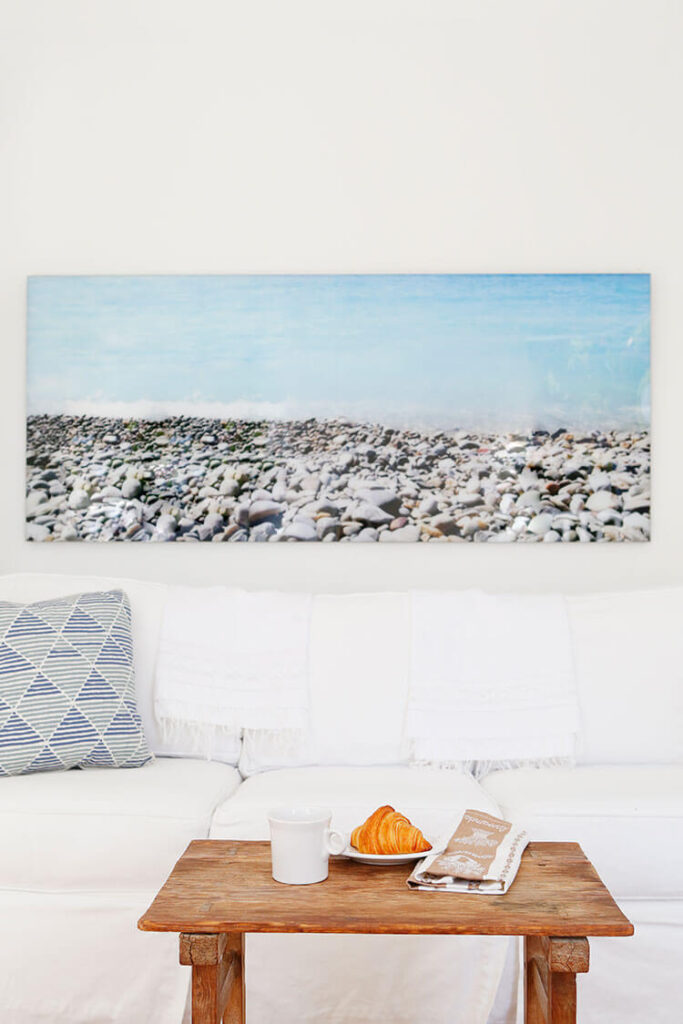 Art Angle
When it comes to wall art for your coastal farmhouse, aim to combine both coastal and farmhouse elements. You can add sign art that talks about the sea, or go with vivid prints that show off ocean swells, beach umbrellas, or the classic farmhouse choice of farm animals. For personal art like family photos, choose wood frames that resemble drift wood.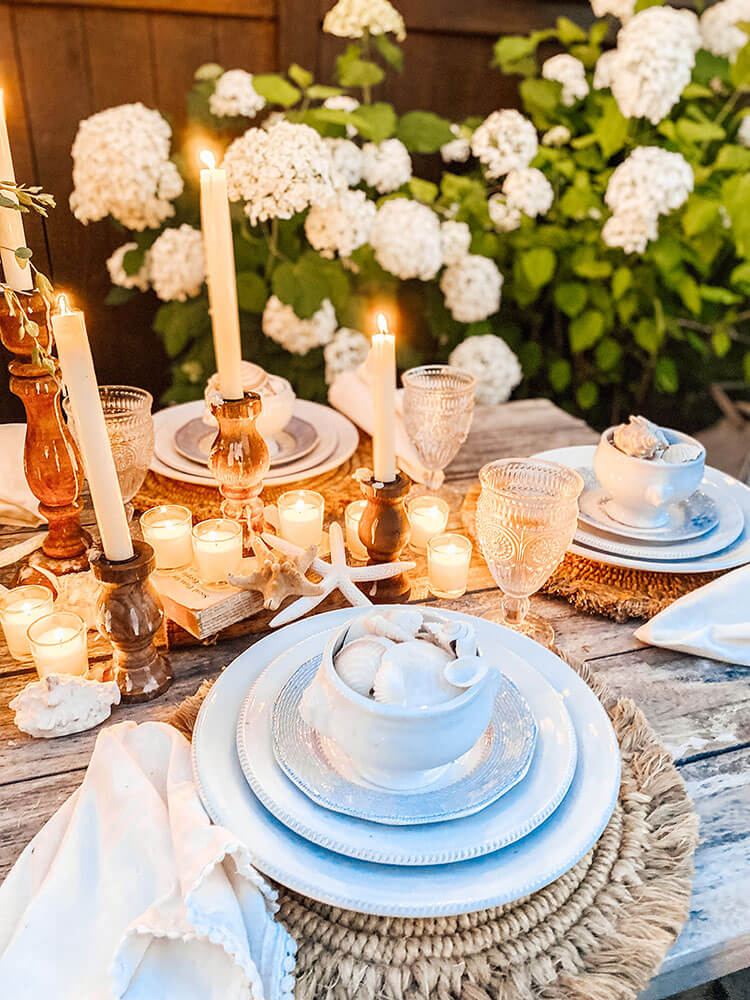 Seashell Savvy
There's nothing that screams coastal style like seashells. Use small decor accents to show off your coastal farmhouse style—everything from seashells and starfish to jute rope and a crab or seagull motif. Keep these elements subtle though, so your farmhouse style can still shine through.
---
Get the Look
Ready to give your own home a coastal farmhouse twist? Here's a few of our favorite products that will do the trick.
Here at American Farmhouse Style, we absolutely love to share our finds from around the web with you! That being said, you may notice that some of the links in this article are affiliate links. This means that if you click through and make a purchase, AFS receives a small commission at no extra cost to you! Truly a win-win!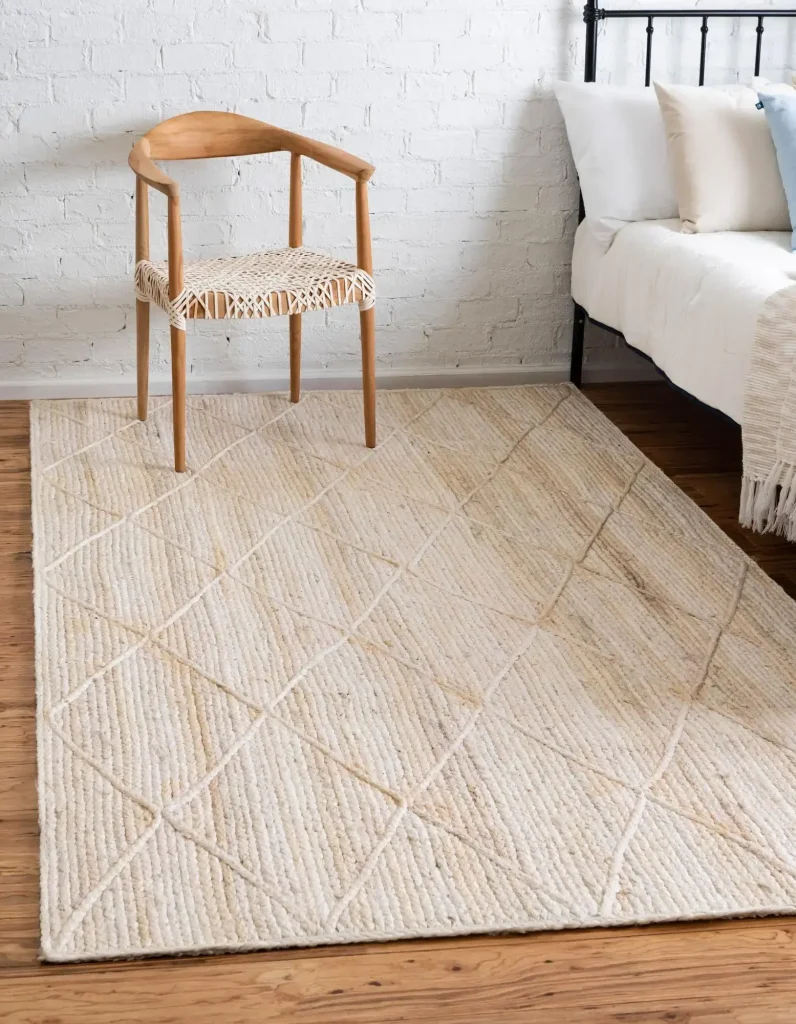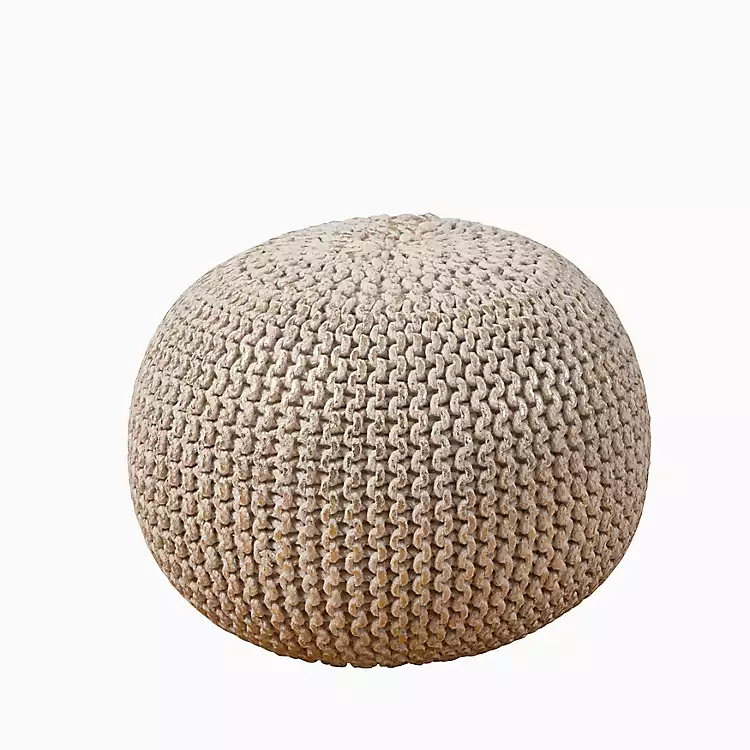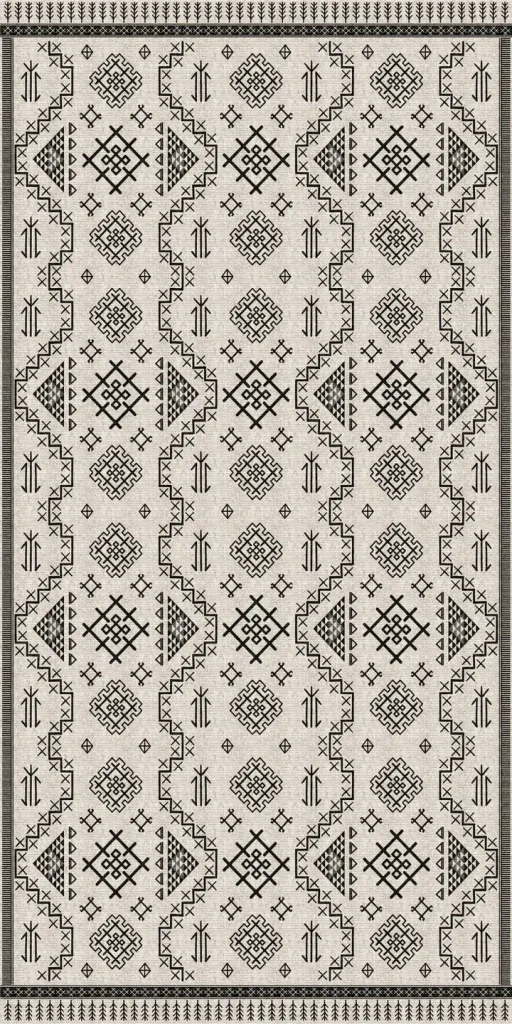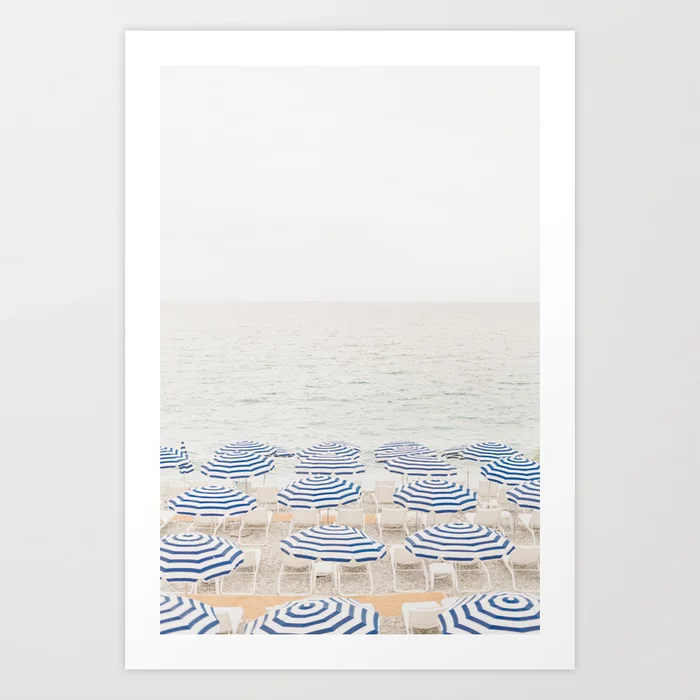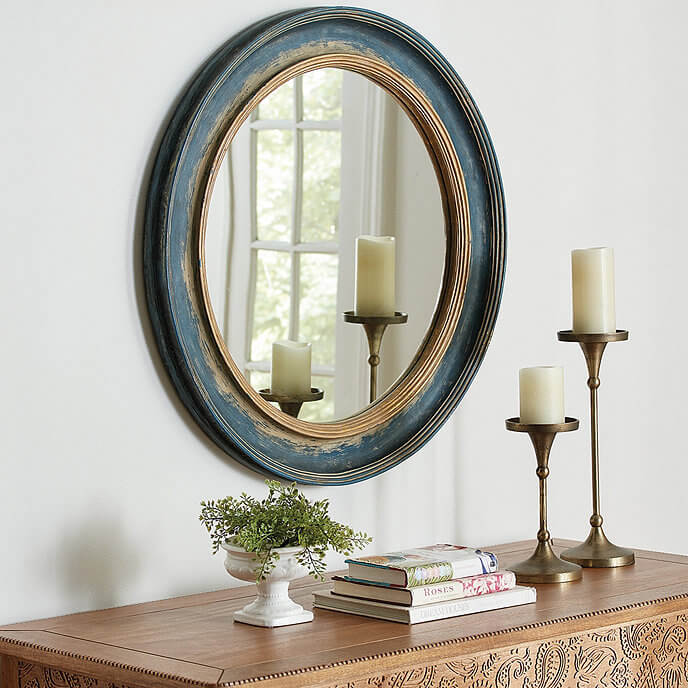 ---
Want more design ideas? We'd love to have you follow along with us! Head to on Instagram, Facebook and Pinterest and follow us for daily inspiration. And don't forget to sign up for our newsletter (right below this article) for inspiration right to your inbox!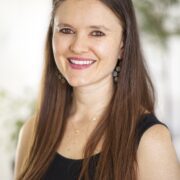 Victoria Van Vlear
Victoria is the editorial director of American Farmhouse Style. She shapes the editorial direction of the brand, both through the physical magazine and digitally on the brand's website and social media platforms. As a home décor enthusiast and DIYer herself, she knows what a little paint and patience can do for a room! Victoria is also a wife and mom to three little ones: two on earth and one in heaven. With any (not so spare) time, she devours book and dabbles in fiction writing. You can follow her on Instagram @victoriavanvlear