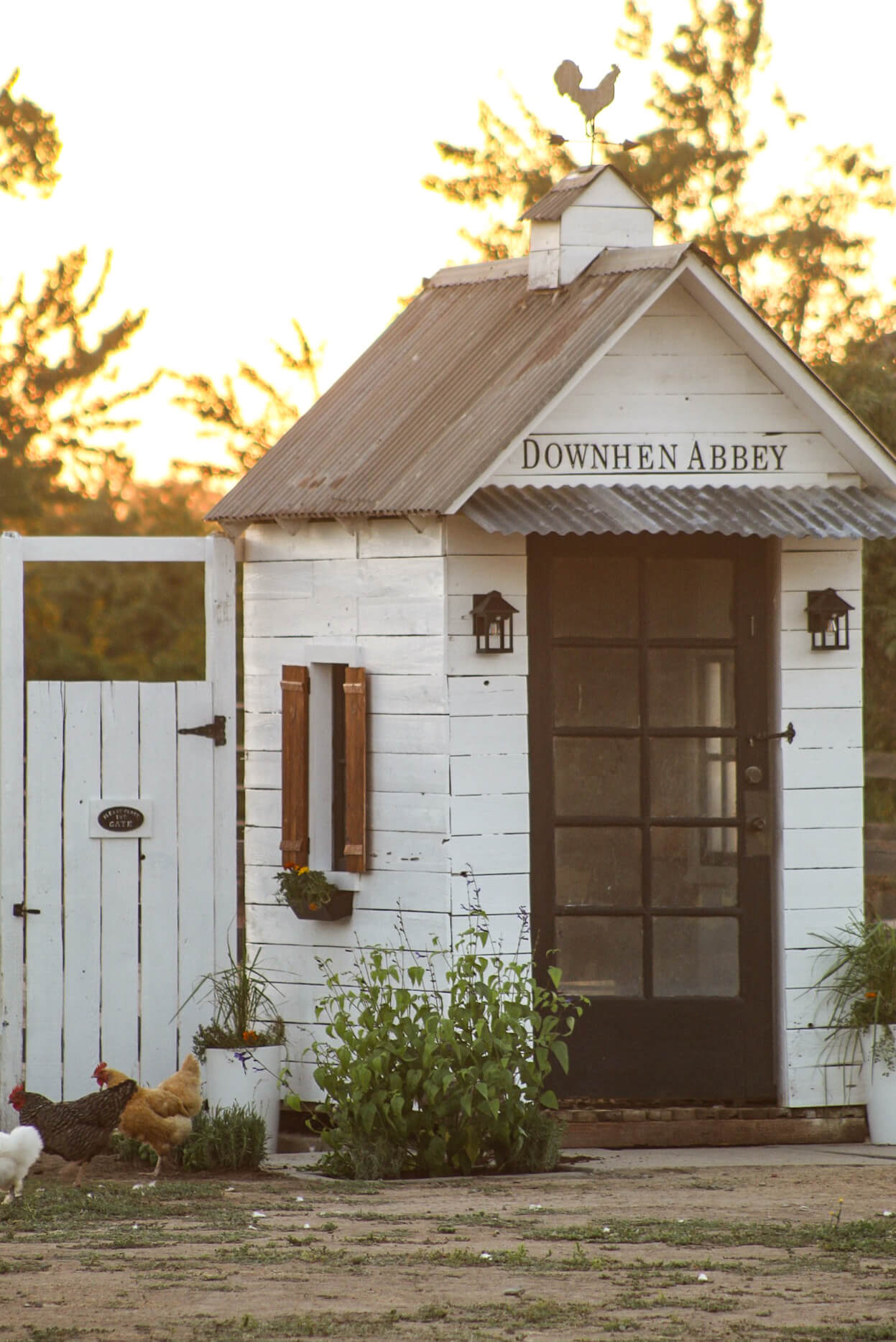 Four elements to add charm and function to your chicken coop curb appeal
Since the pandemic, backyard flocks are gaining ground every month with families trying to become more independent and self-sustaining. After all, who doesn't love a pet that gives you breakfast? The plethora of eggs and nutrient compost components are great benefits to raising a flock. But having chicken coop curb appeal is an added bonus.
Whether it's store-bought or a DIY coop, here are four simple ways to add curb appeal to your chicken coop while also adding functionality.
Haven't jumped on the chicken bandwagon yet? No worries, these tips are also perfect for the sheds, garden sheds, storage sheds, or any other little outbuilding that's crying for some sweet farmhouse charm.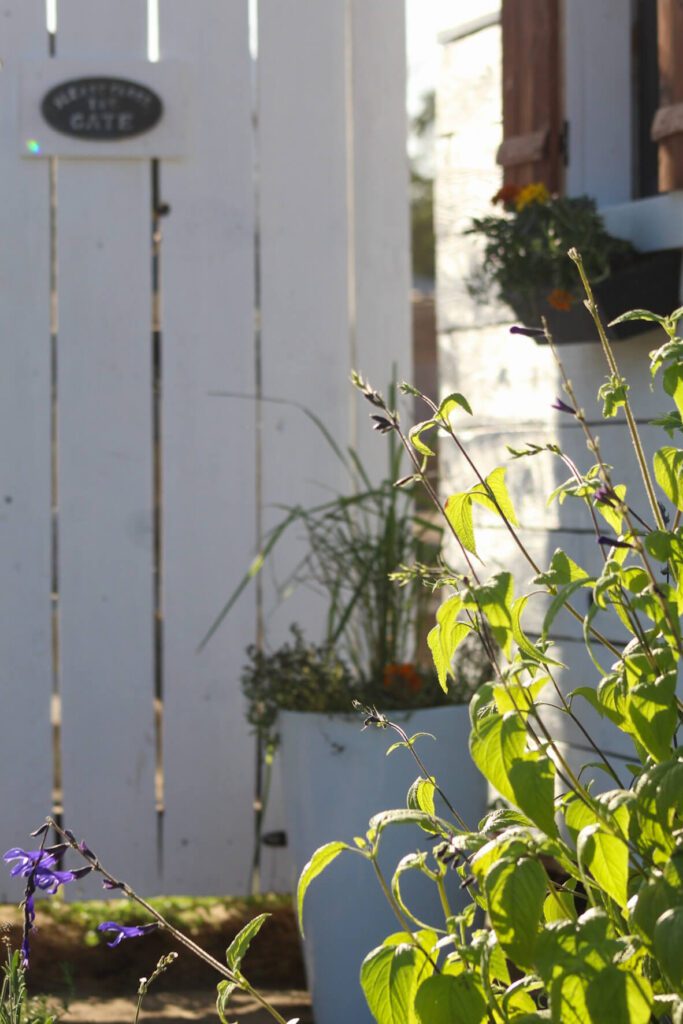 Landscaping Your Chicken Coop Curb Appeal
The most essential touch for adding exterior charm is landscaping. Adding greenery through herbs, flowers and bushes will add texture, color, and life to a chicken coop. There are also a number of plants that actually benefit your poultry.
Lavender, sage, marigolds, garlic, oregano, mint and rosemary will provide dietary benefits to your lovely ladies. Lavender promotes egg production and relaxes laying hens while repelling mosquitos and rodents. Oregano strengthens chickens' immune systems and is known to guard against poultry illnesses. Mint repels mice, and can naturally lower chicken's body temperature to help keep them cool during the summer.
Add rosemary and lavender around the foundation of the coop and run, or marigolds in the window boxes. Planting these little green gifts around your farmhouse coop will add charm to the exterior and bestow blessings on your chickens.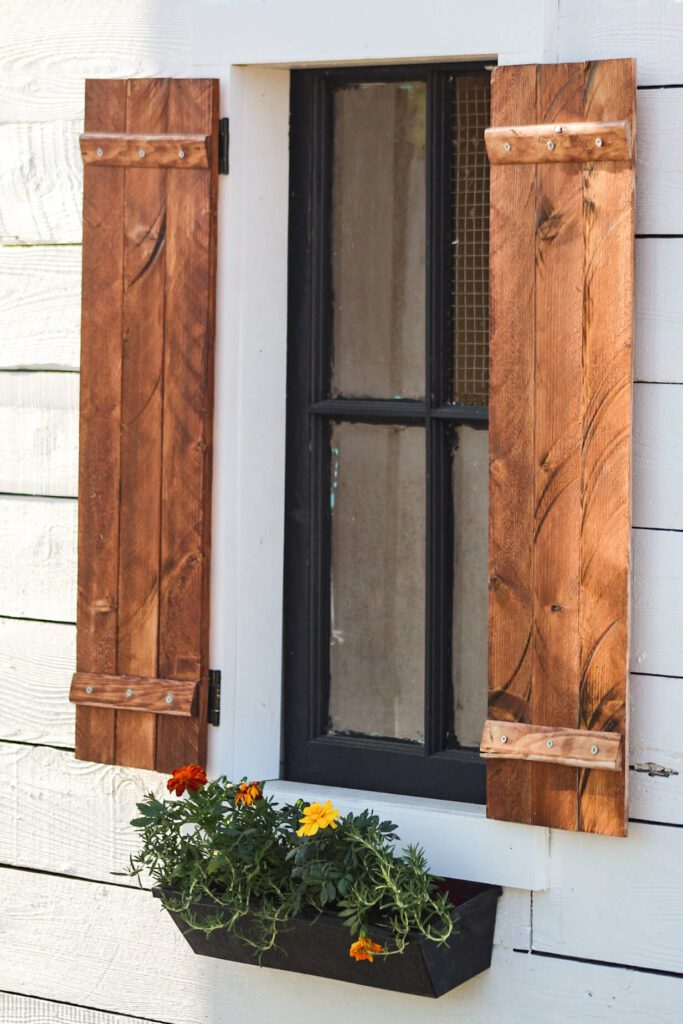 Shutters
While shutters are a staple in farm cottage style, they also add a benefit to the little chicken abode. Most chicken coops don't have functioning windows and are not temperature regulated. This makes them blazing hot during those summer months and briskly cold during winter. What happens in the dead of winter when that crisp breeze passes through or snow and rain filter in?
Adding shutters to the windows provides an option to close down the structure during cold winter months. This prevents cold air and rain from penetrating through the screens and blocking out the sun during those hot summer days. Shutters are an easy first-time DIY if you're ready to try your hand, but are easily accessible through salvage yards, box stores, and online. This is a great way to add chicken coop curb appeal.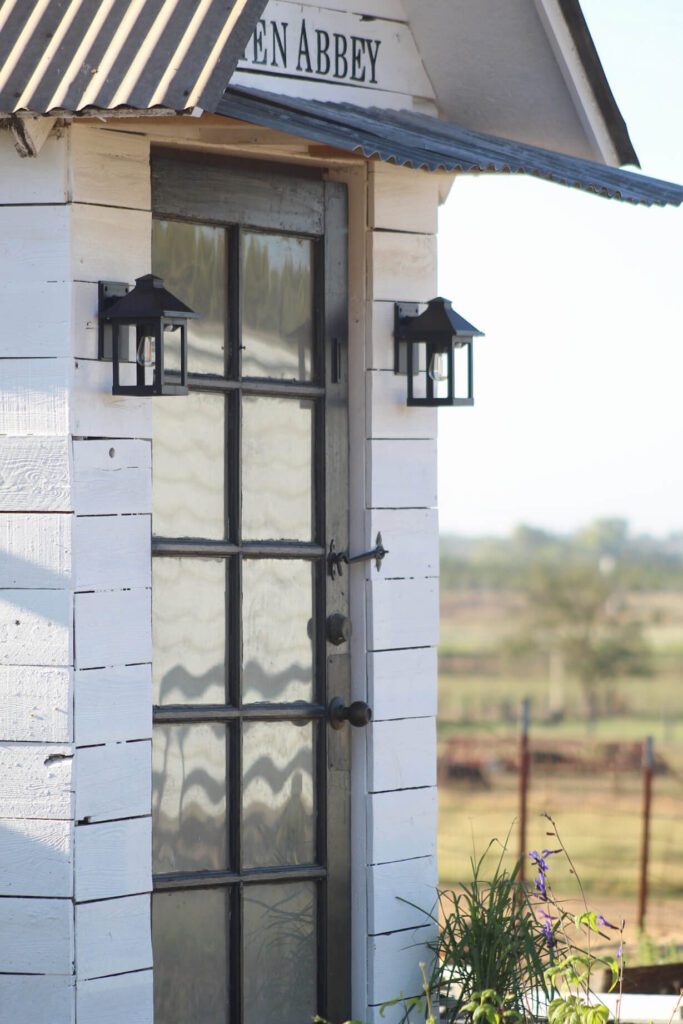 Lighting
Adding lighting to a home for security is common sense, so why not apply this to your chicken coop? Nocturnal predators such as raccoons and opossums creep in the darkness, hunting their prey. Adding lighting around your coop can deter their meanderings. Lighting also provides a safe exterior environment for you in case any nighttime attention is required.
Solar lighting has advanced over the years with multiple inexpensive options and styles to select from. While typically installed with just a few screws, solar lighting allows any outbuilding to have added charm and security without the need of electricity. This saves you labor and money and adds to your chicken coop curb appeal.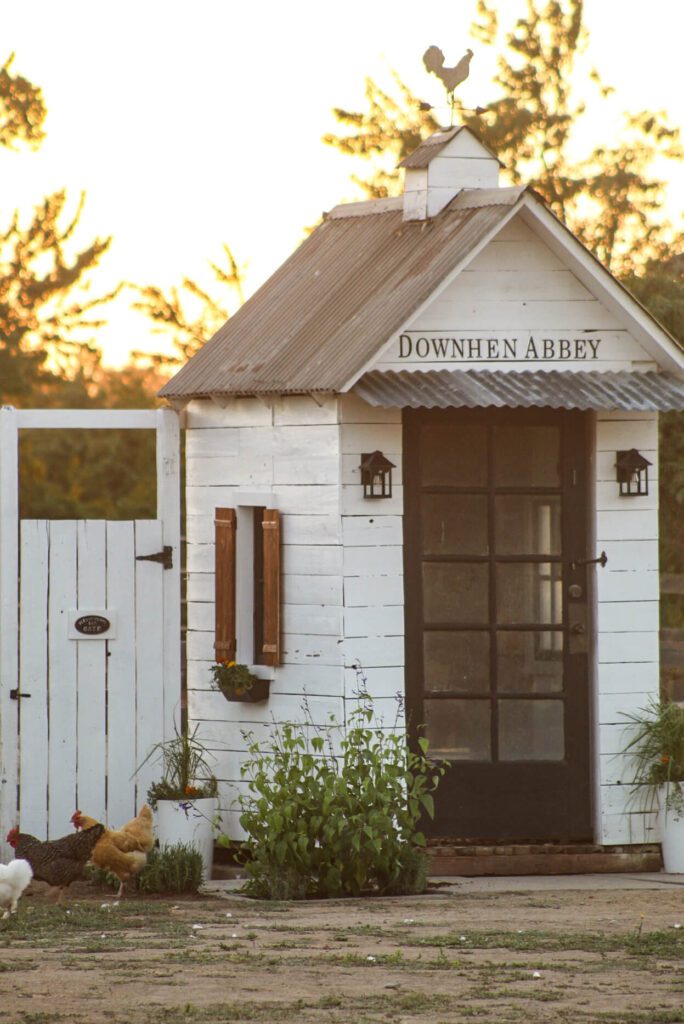 Overhang
Adding a door or window overhang creates multiple dimensions to an otherwise flat structure. This gives you loads of charm and character for your chicken coop curb appeal.
But these added dimensions also provide another layer of protection to your coop. Building out a door overhang will allow you to lock or unlock your coop while being protected from the elements. Window overhangs will shade the windows during those hot summer months and help block rain and snow from beating up the window frames during winter. Overhangs can also redirect rain runoff away from the structure, prolonging the life of the structure itself.
Don't worry, you don't need DIY skills to add an overhang. Finding an overhang for your farmhouse style is as easy as an online search and a few screws when it arrives. Even some of your local box stores might have some in stock for local pickup.
When you apply these four elements, you'll get some great chicken coop curb appeal. But these will also assist in deterring pests and insects, regulating the internal temperature through the seasons, adding security, and prolonging the life of any little outdoor oasis. The added farmhouse charm is just the icing on top of this sweet little cake.
Get the Look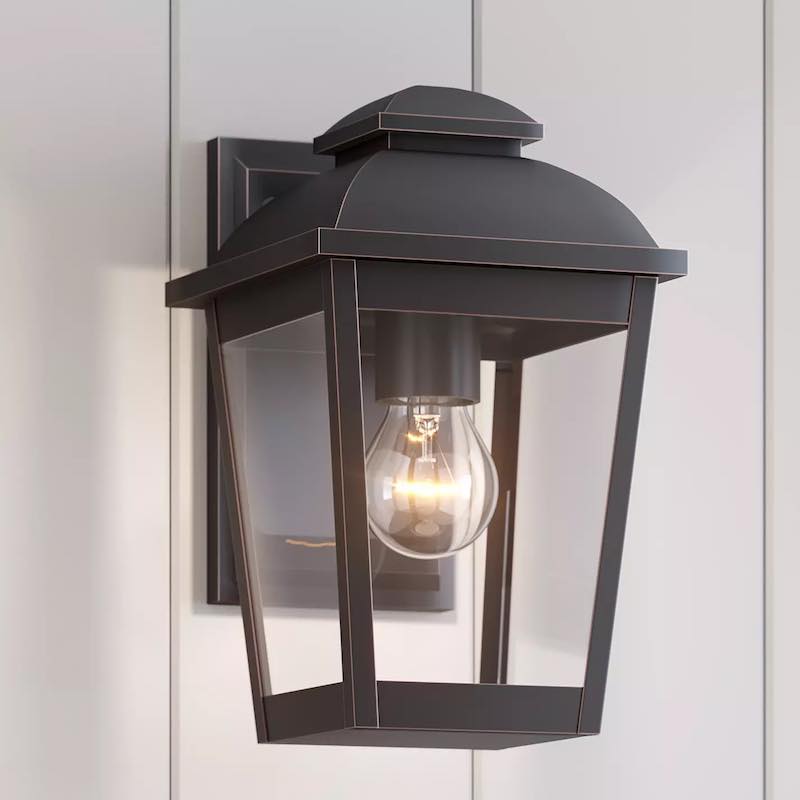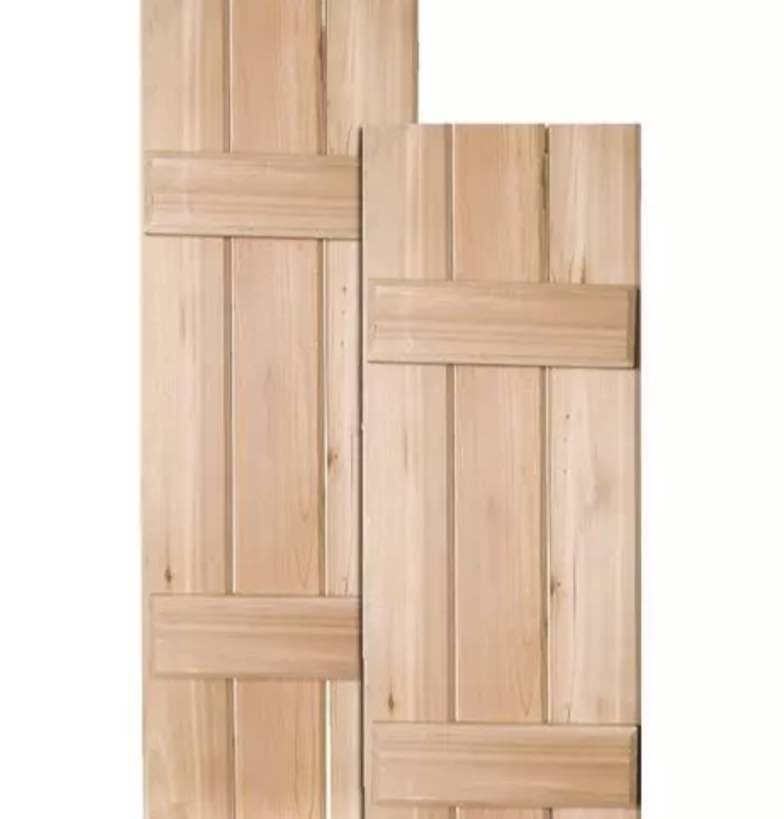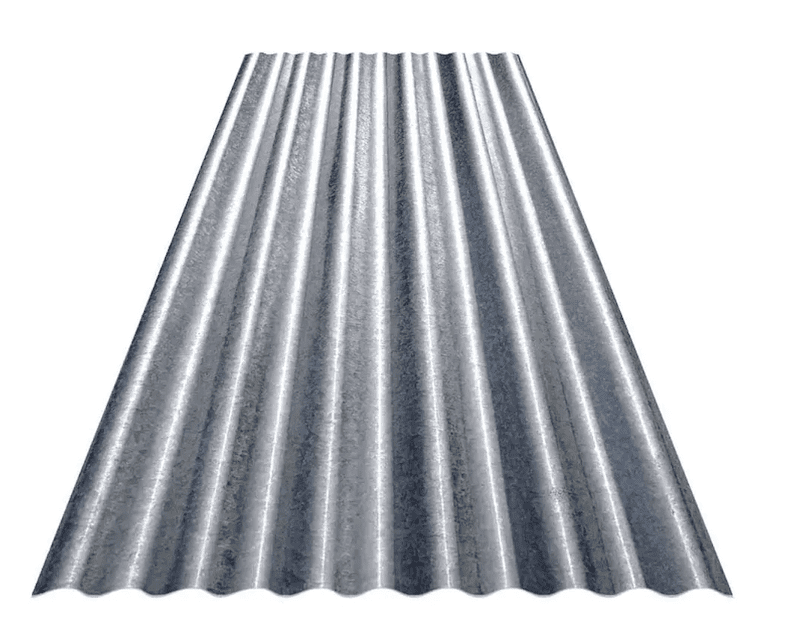 ---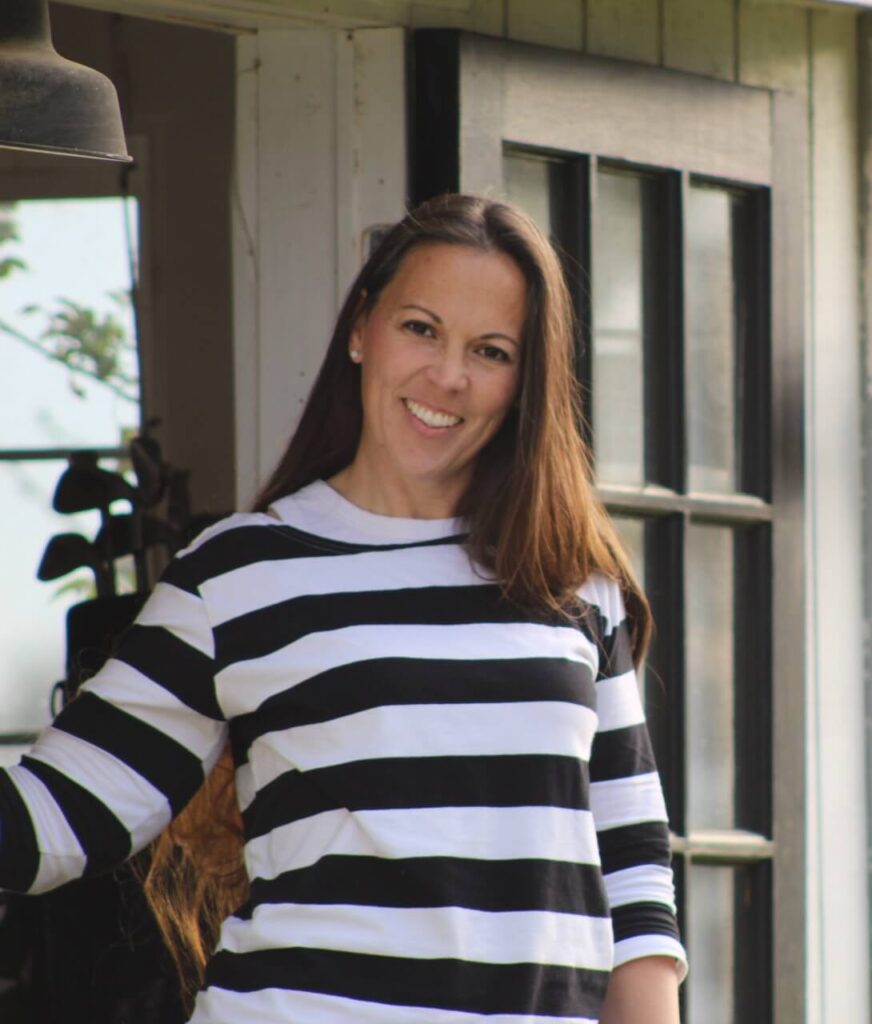 Rendi is a stay-at-home mother of four who lives in the small town of Oakdale, CA. With her family, she opened a U-pick orchard and gift shop on their property where they sell vintage finds along with farmhouse decor. They even sell their farm fresh eggs from their ladies of Downhen Abbey. She's the voice behind The Vintage Bucket.
---
Looking for more chicken coop curb appeal inspiration? You'll also want to check out 10 Cute Chicken Coops for Your Backyard. And if you don't have chickens but would like to, see Raising Chickens for Beginners. Of course, don't forget to follow us on Instagram, Facebook and Pinterest to get your daily dose of farmhouse inspiration!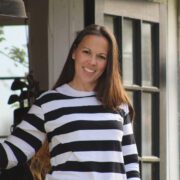 Rendi Trent
Rendi Trent is a farmer, DIYer, designer, wife, mother of four and owner of The Vintage Bucket. She grew up on a 20 acre ranch, in a family that all worked in the construction industry. After spending almost 10 years in the Architecture/Design Build industry herself, her husband was ready to move the sweet little family they created out of the bustling city back to her small farming hometown in the Central Valley of California so they could just focus on raising their most important crop. A few short months after purchasing their little corner of the world, it was apparent Rendi needed help harvesting the bountiful orchard that accompanied their tiny farmhouse while her husband continued working. Within a year they opened The Vintage Bucket, a u-pick orchard and gift shop nestled within the orchard where they sell antiques, handmade items, and vintage reproductions. As a shop owner it required Rendi to create an online presence, so she used social media outlets to grow their business and incidentally shared their farm life, DIY projects, design tips, and family along the way.