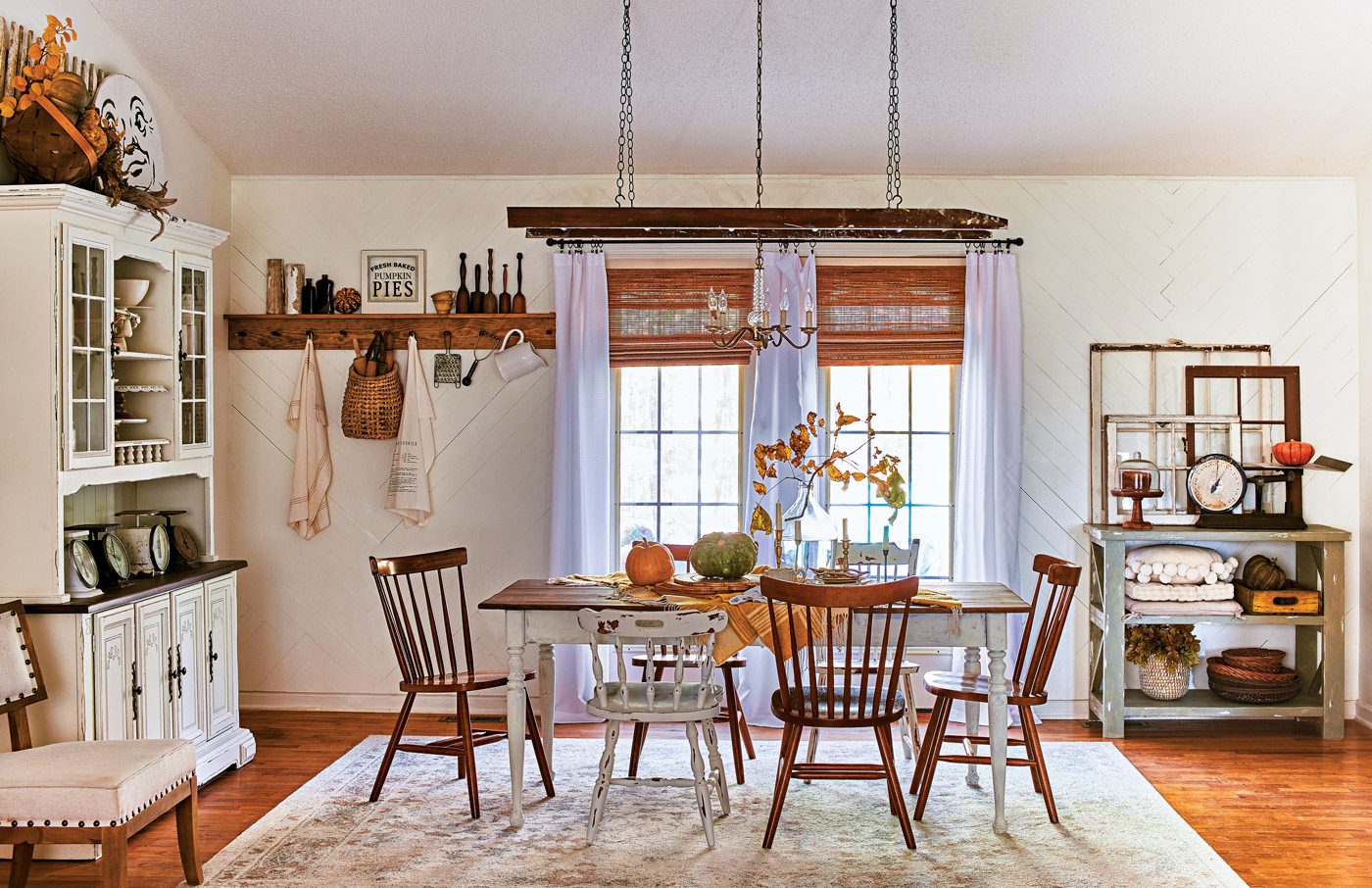 Vintage pieces get a farm-cottage twist in the North Carolina home of this DIYer.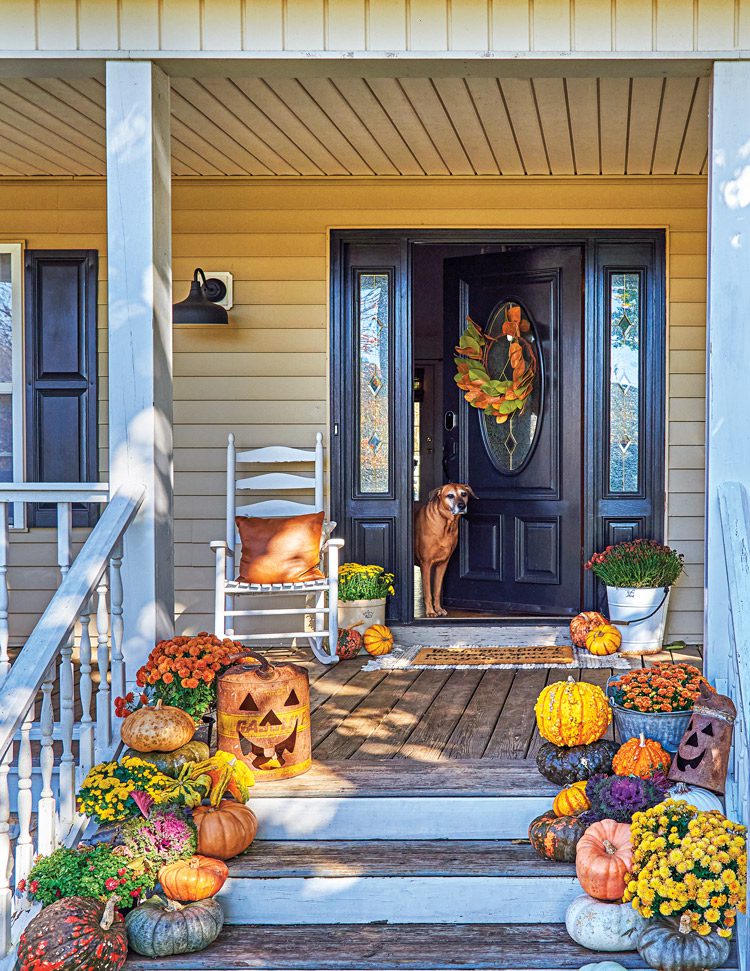 Her name is Jessica Morgan, but this Pinterest-obsessed DIYer is mostly known by her blog name, Itty Bitty Farmhouse, the natural culmination of a lifelong affair with all things vintage and romantic, as her farm-cottage in the fall is evidence. "Sundays as a child were spent at flea markets with my parents," Jessica says. "And I spent hours styling my Barbie Dream Home." From that illustrious start, she's grown into a full-fledged designer who not only styles homes but also inspires others to transform their own spaces through DIY—with a cottage farmhouse spin.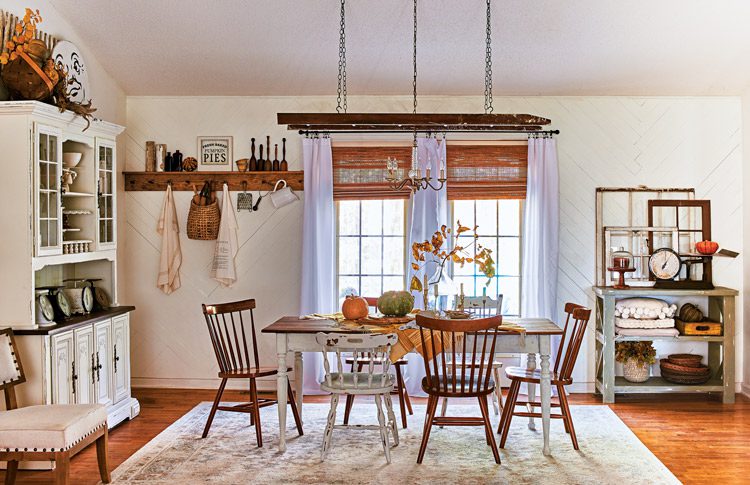 When Jessica saw the dining room for the first time, it had tan walls and a Mid Century Modern light fixture. It simply wouldn't do, so she painted the walls, made a chandelier out of an old painter's ladder and distressed a farm table. She also placed mismatched dining chairs around the table.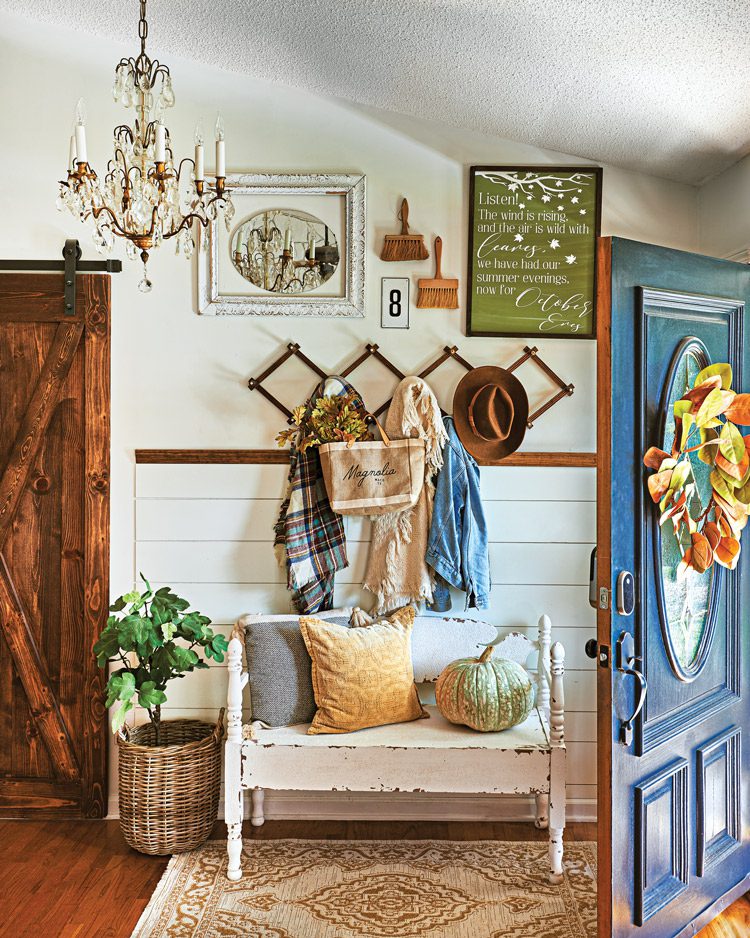 "Farmhouse style has always been a love of mine. It reminds me of my family's homestead and brings me back to those memories," she says. "I always combine the farmhouse style with a cottage aesthetic. I love my vintage décor more than any others because of the memories, but I always like to bring in a big floral for a pop of color."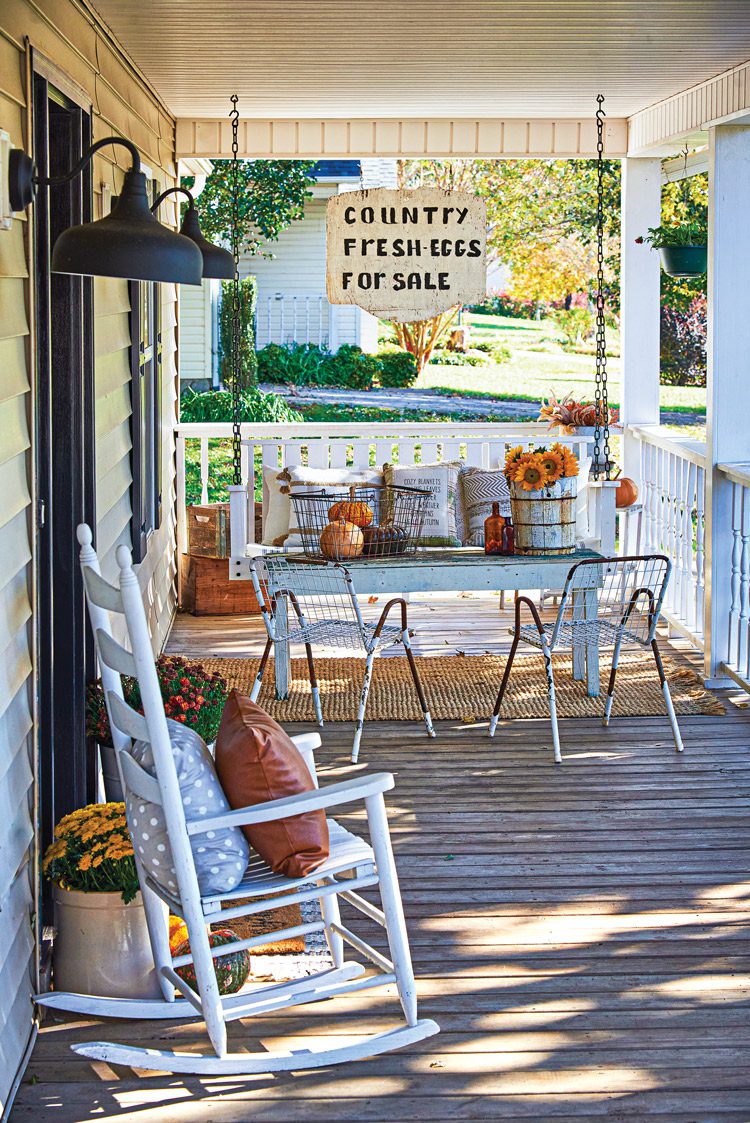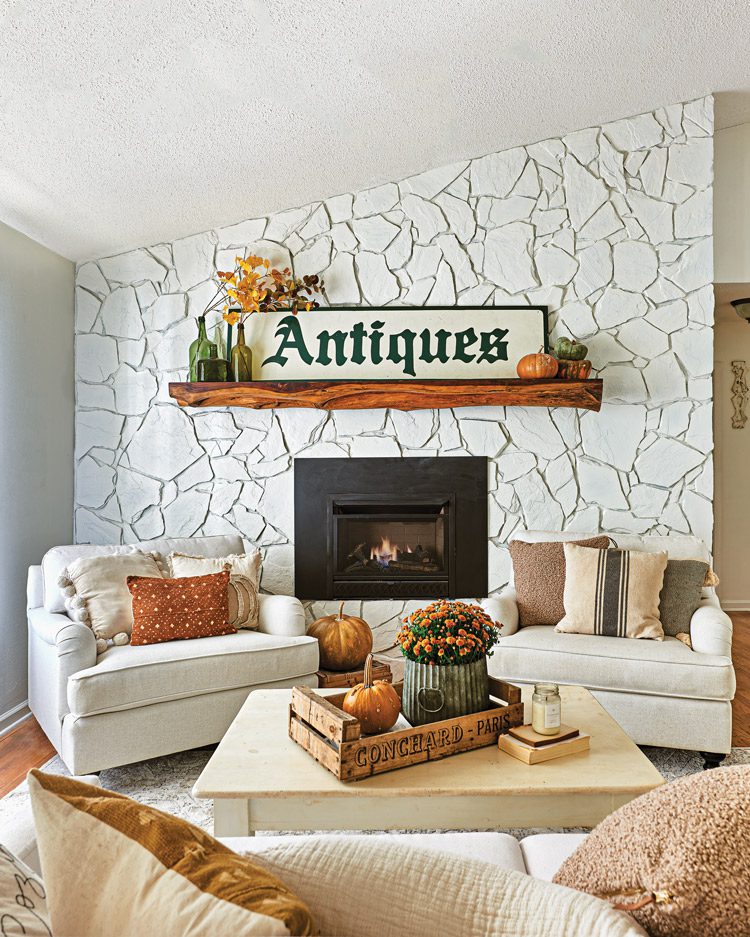 For the past four years, Jessica has lived in a home in Conover, North Carolina, with her fiancé and dogs, and has been filling it with her signature farmhouse-cottage look. As autumn approaches, she emphasizes the cozy factor already part of the farm-cottage décor genre and turns her home into a beautiful fall escape.
Cozy Quarters at the Fall Farm-Cottage
The first time Jessica saw the ranch home she'd purchase, she fell in love with the porch and knew it'd be a wonderful place to decorate. While she's since done several DIY renovations, such as adding shiplap and wallpaper, its bones have been beautifully suited for her designs and are particularly gracious in the fall.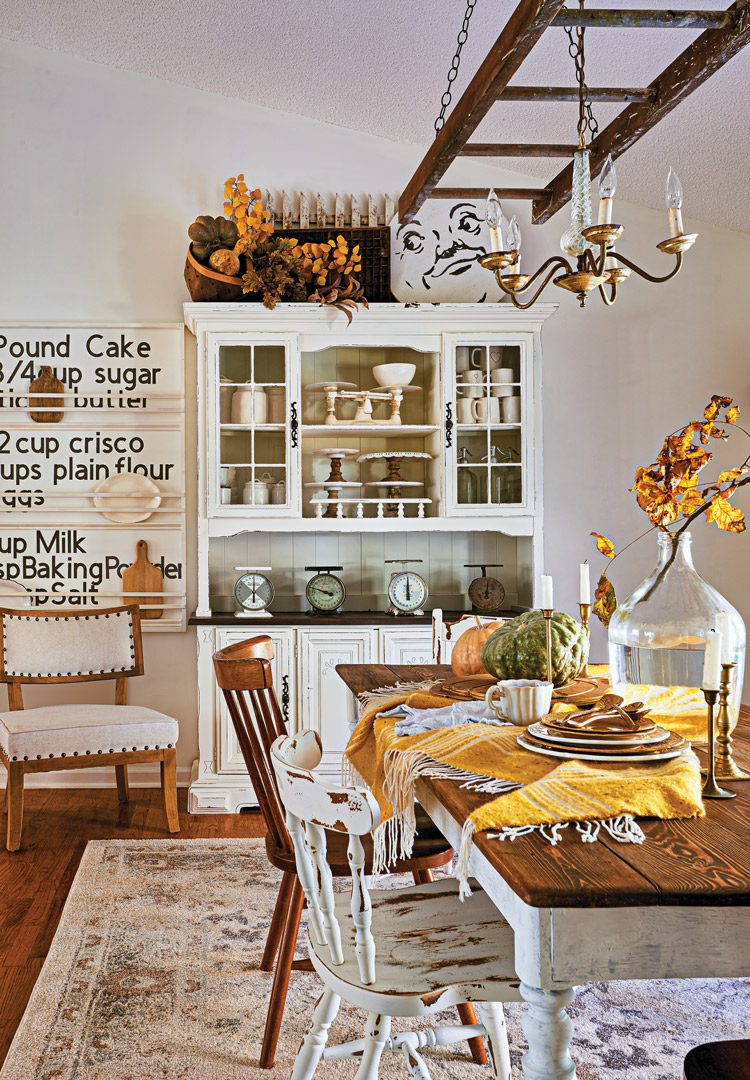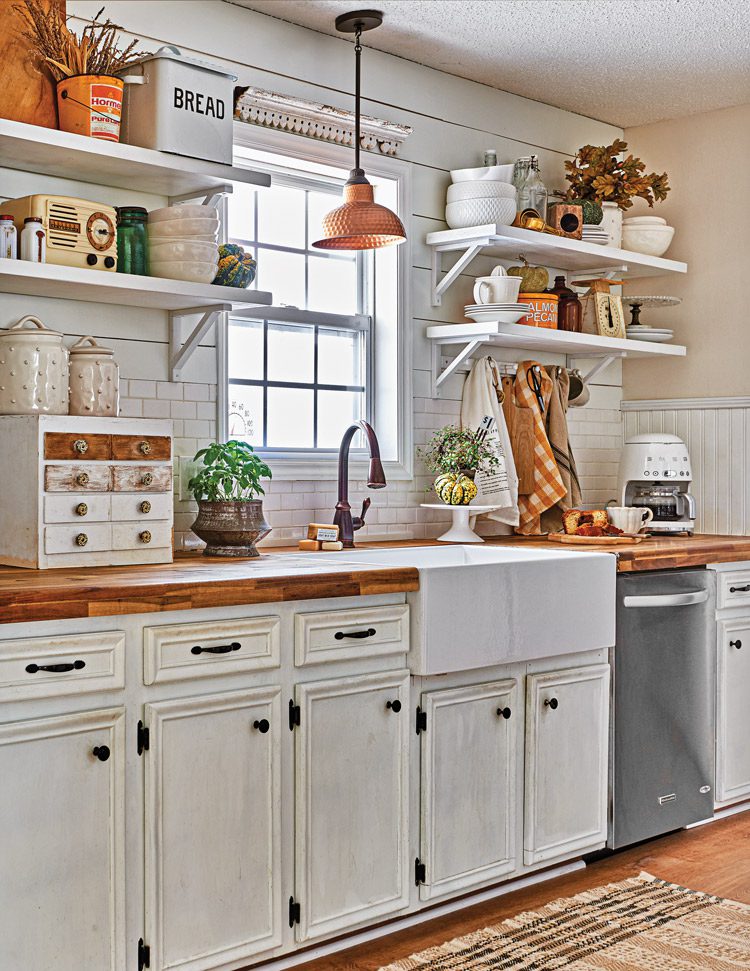 Autumn is Jessica's favorite time of year, and she looks forward to adding harvest elements to her décor. "Although the other seasons are great, I love making cozy spaces in the home with chunky textures during fall," she says. "I use pumpkins in a variety of colors along with fall florals. There's nothing like waking up and walking through your home and being greeted by beautiful fall details everywhere you look."
Favored by Fall
Jessica begins decorating her farm-cottage for fall in September. "This is when the pumpkins start coming in," she says. "I would say it takes me all fall only because I'm always refreshing my spaces with new florals or vintage pieces."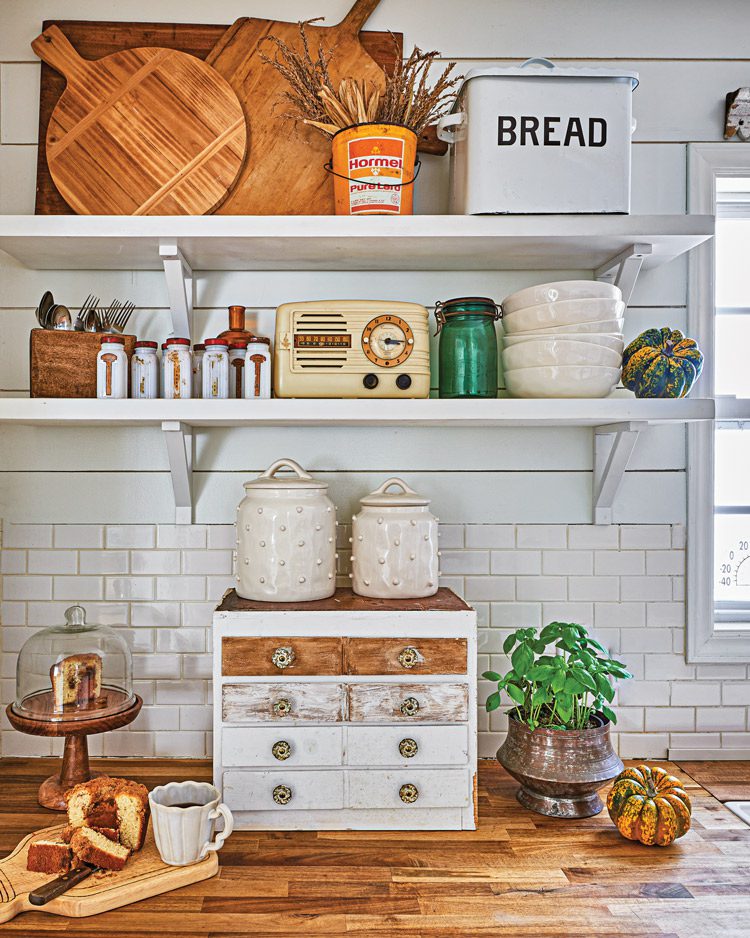 The first initial phase of getting Jessica's home outfitted with fall décor takes about a week. "I use some of the same items each year, but I do like to change the color scheme and add in new vintage pieces," she says.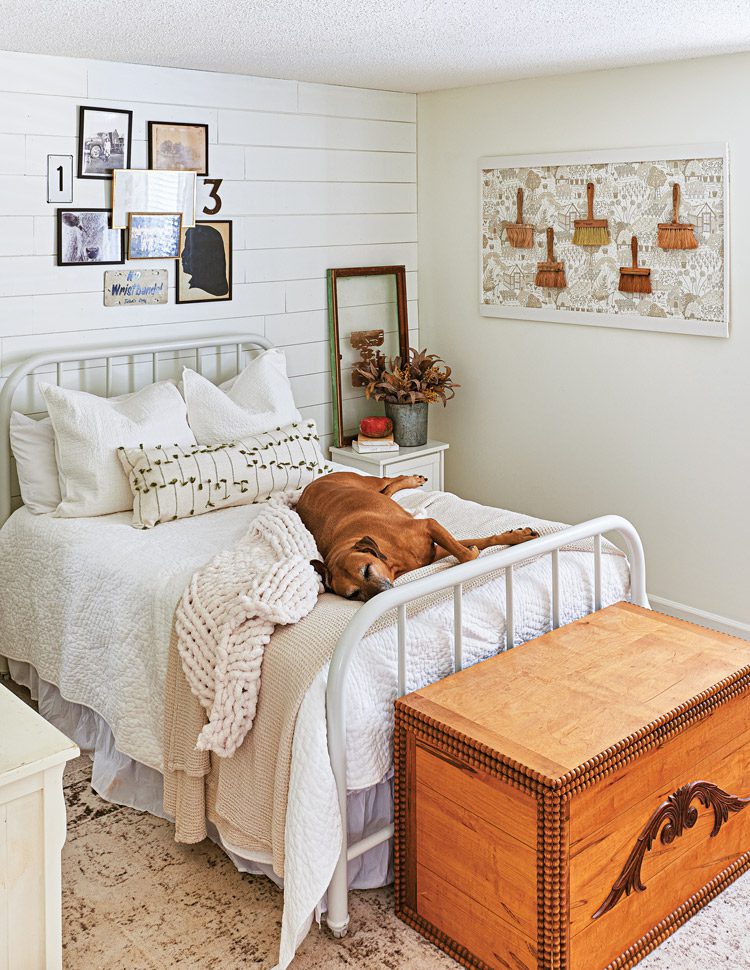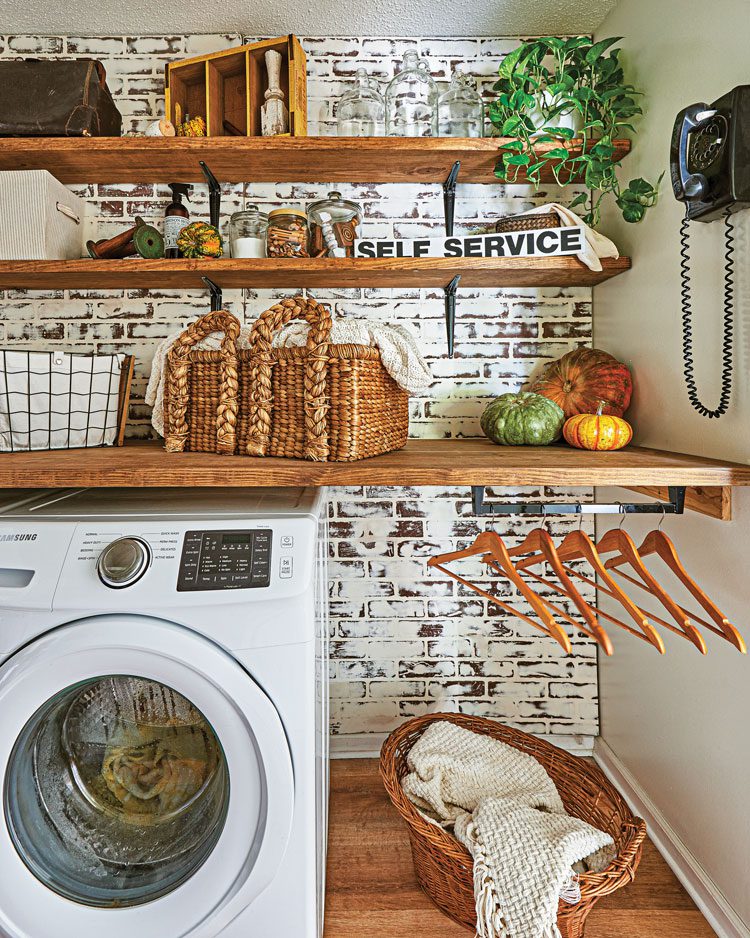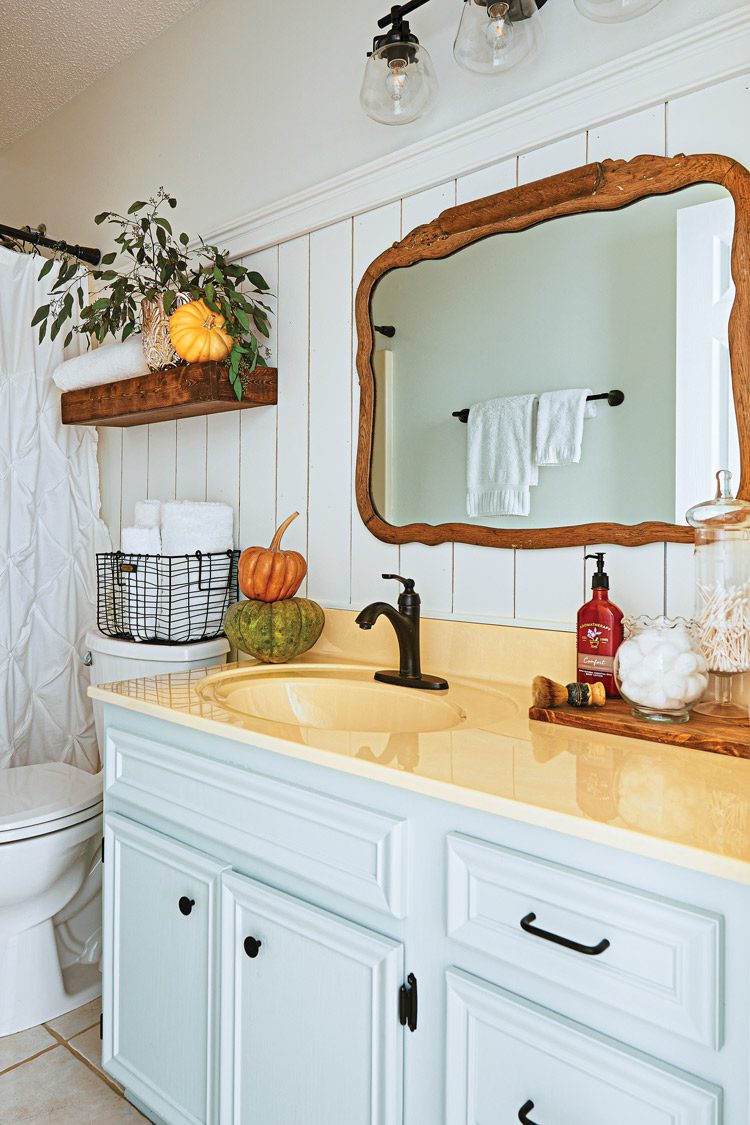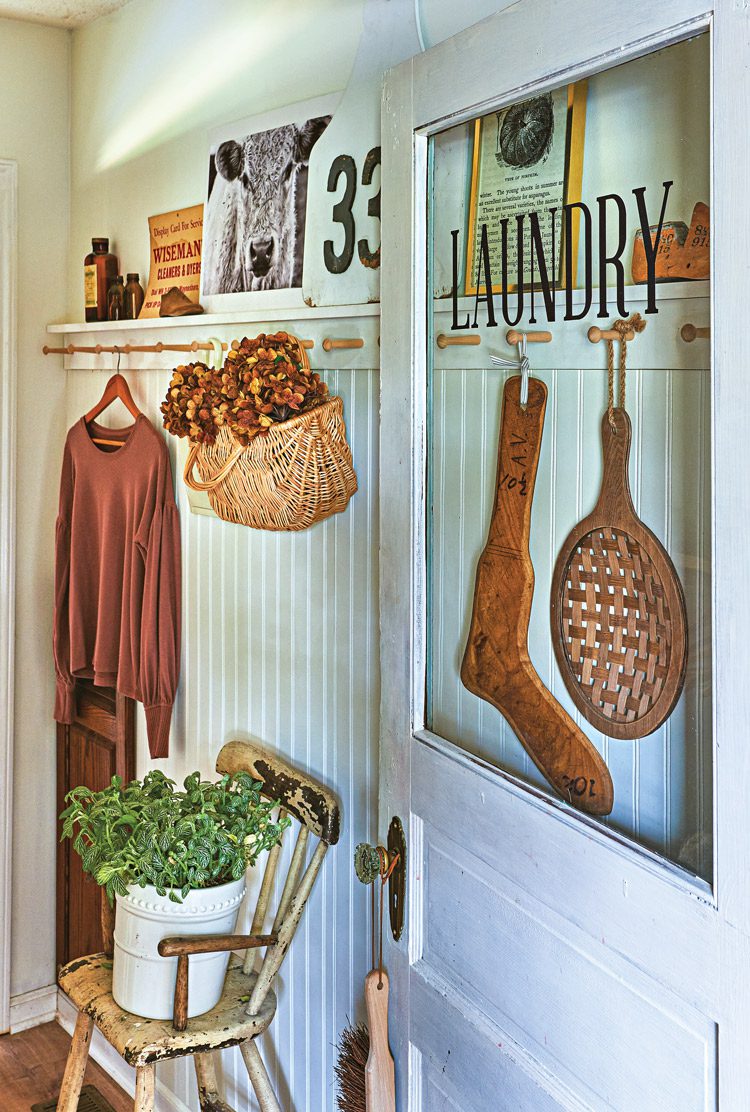 This year, Jessica has turned to a visceral childhood memory for her color scheme, opting for an earthy palette with an emphasis on mustard and rust. "It's because as a child, I remember going up to the mountains," Jessica says. "Those were always my favorite colors to see as we ascended." Books, amber bottles and gold tapers emotionally cue the crisp vibes of sweater weather alongside the tonal color scheme.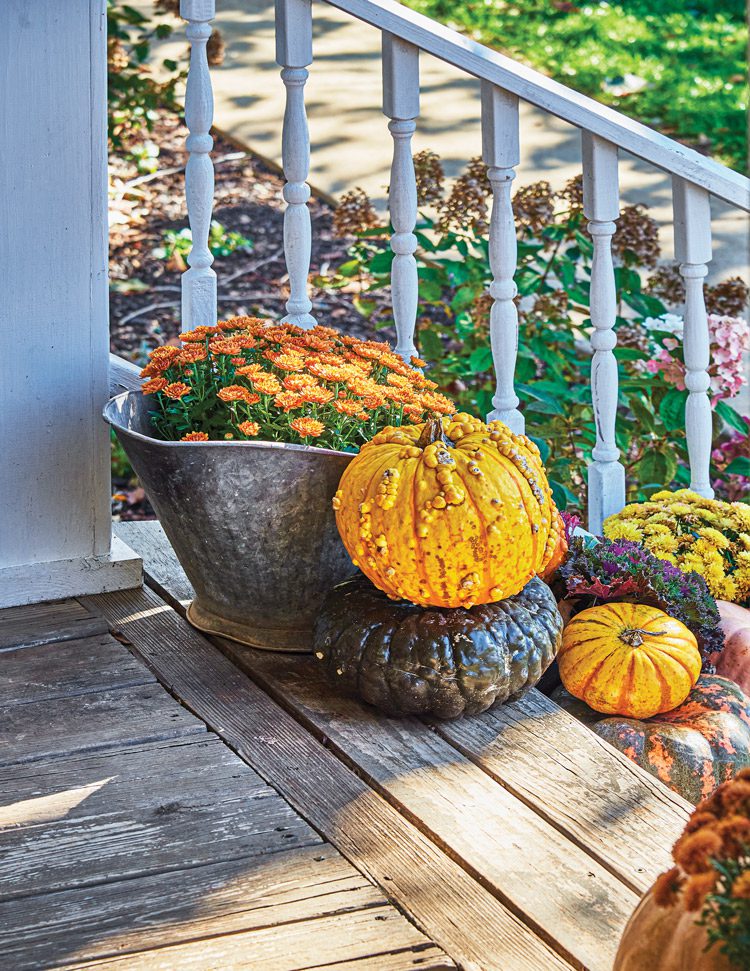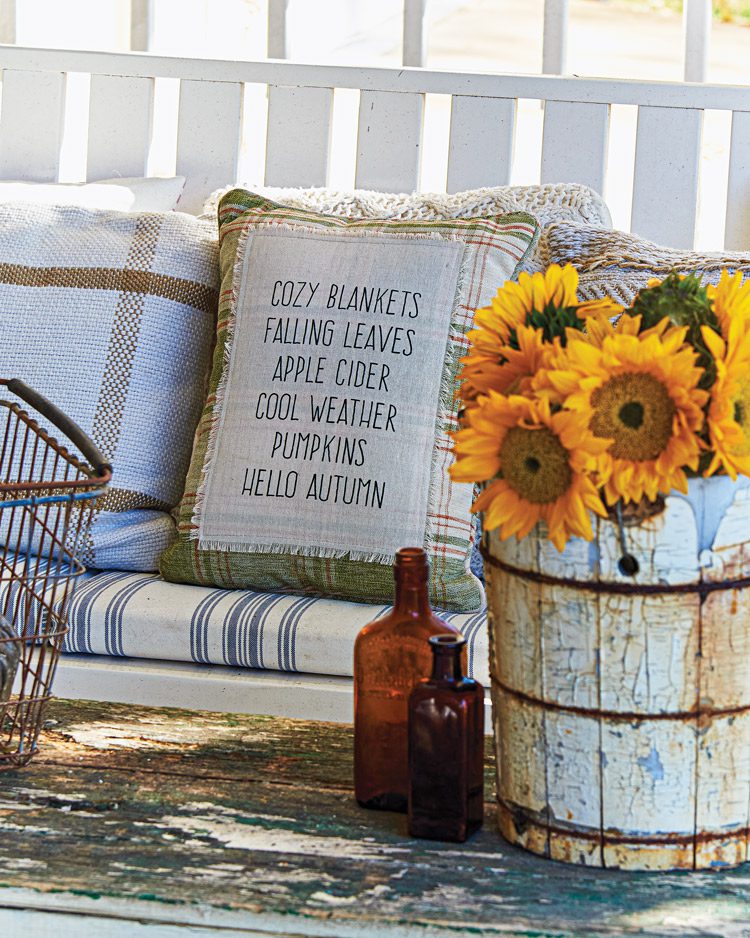 For Jessica, fall is a time to be inspired by cherished memories and to create new ones with friends and family (and, of course, her dogs). "It's such a great time of year," she says, "and I love capturing it and making my home cozy and warm for all who enter."
---
Feeling the fall farm-cottage vibes? Read Neutral Fall Decor for Your Farmhouse and Rustic Fall Decor For Farmhouse Style for more fall decor ideas! Of course, don't forget to follow us on Instagram, Facebook and Pinterest to get your daily dose of farmhouse inspiration!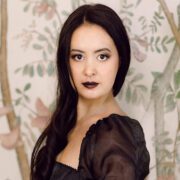 Autumn Krause
Autumn Krause is a writer and young adult author from Orange County, California. Her debut novel, A DRESS FOR THE WICKED, is out now from HarperTeen and she has another book releasing fall of 2023. Her instagram account, @autumnsarahstory, is dedicated to the craft of writing and connecting with other authors. She loves gothic romance and spending time with her husband and two children. Most often, she can be found wearing a black lace dress and boots.