Tasty Twists on Thanksgiving Recipes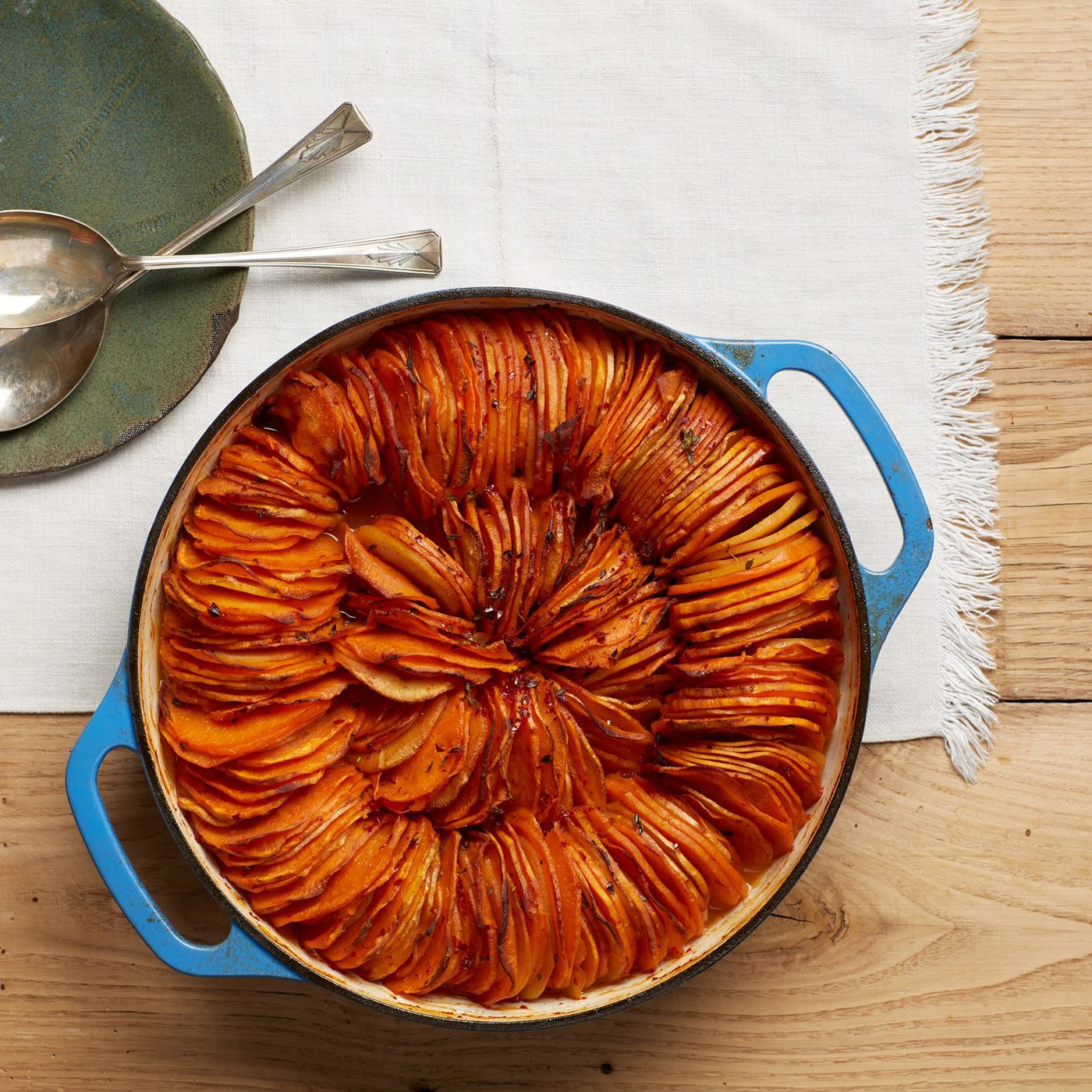 Courtesy of epicurious.com
In 1621, Plymouth pilgrims and Wampanoag Indians shared a meal together to celebrate the harvest. Since they didn't have Amazon Fresh back then, the original Thanksgiving recipes only included local foods like waterfowl, corn, squash, berries and deer. That's right; sadly, butter and wheat flour was not readily available for pilgrims to whip up a few pumpkin pies.
Still, it sounds like something we all wish we could go back in time to see. A handful of colonies turned the meal into an annual tradition, but it wasn't until 1823 that President Abraham Lincoln declared Thanksgiving a national holiday.
Since that first meal over 200 years ago, Thanksgiving food has elevated beyond spit-roasted ducks and blackberries. Now we spend days in the kitchen, whipping out creams, custards and sauces, sneaking sips and bites as we go along, all to prepare for the most beloved day in November.
We've taken to the Internet to find some of the most tantalizing, mouth-watering Thanksgiving day recipes out there, and each one comes with a tasty twist on its traditional counterpart. Take a look at what we found!
P.S. You might want to grab a snack first.
---
Looking for farmhouse-style fall decorations? Click here to find our top picks! Of course, don't forget to follow us on Instagram, Facebook and Pinterest to get your daily dose of farmhouse inspiration!
---