A Lovingly Renovated Farmhouse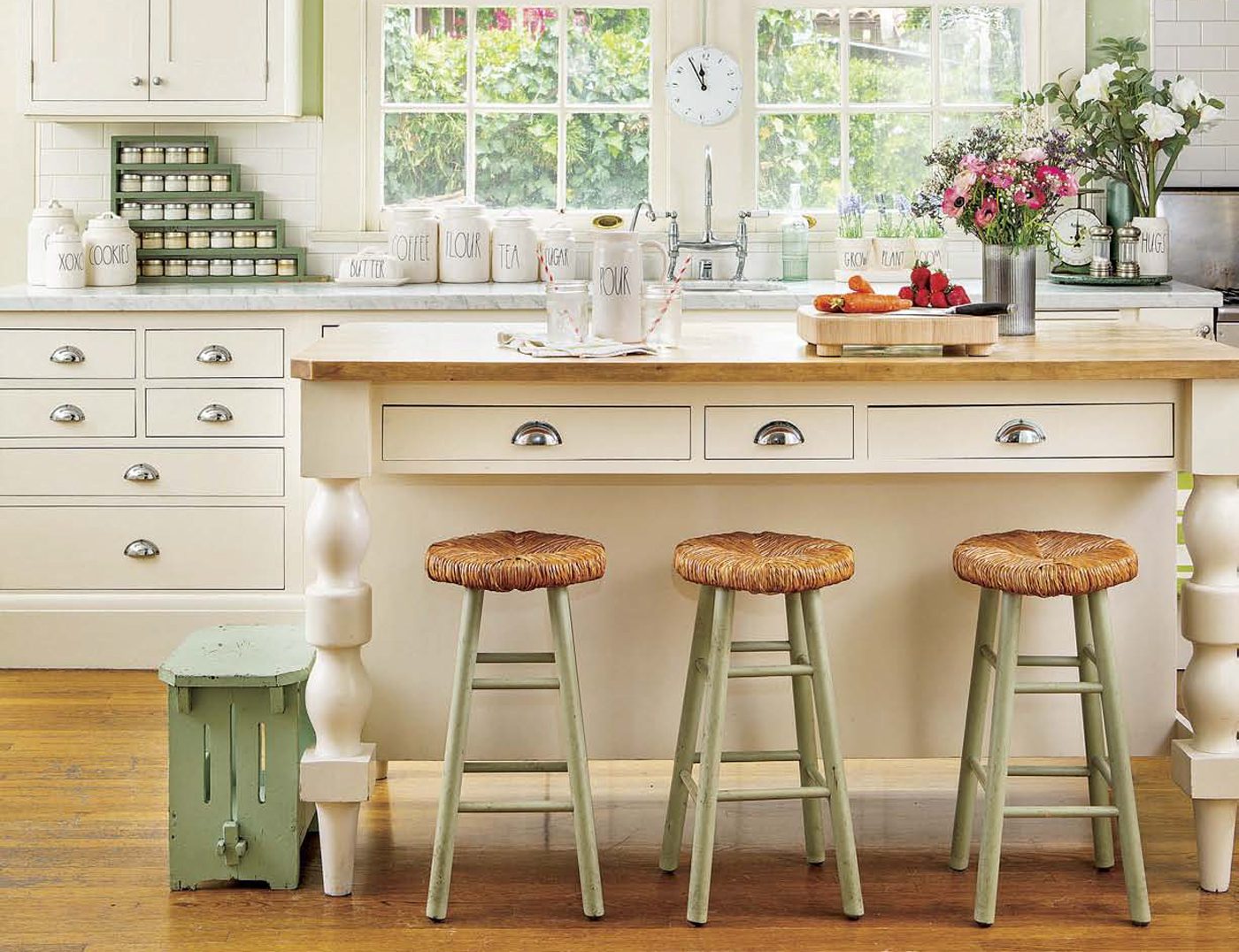 It's rare that purchasing a new home also means tapping into family history. But that was the case for the owners of this carefully renovated farmhouse, Leslie Saeta and her husband. "My husband grew up in this house," Leslie says. "His parents bought in in 1969, and then we bought it from them in 1998."
Leslie still believes she's lucky to live in the well-loved renovated farmhouse even after three separate renovations and raising three sons in it. The house was built in 1915, and it's the inspiration behind Leslie's blog, My 100 Year Old Home, where she shares her many DIY projects and farmhouse finds.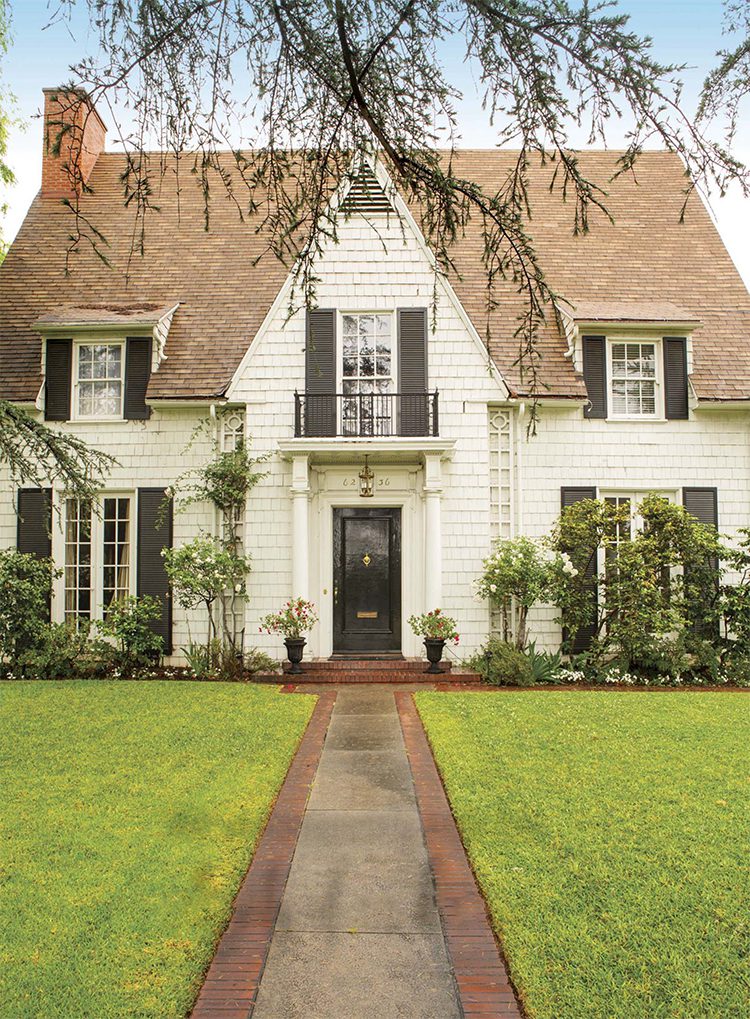 100-Year-Old Perfection
Even after multiple renovations, the home retains its century-old charm. "We've completely kept the integrity of our home," Leslie says. "The last thing I wanted to do was wreck the original beauty of the house."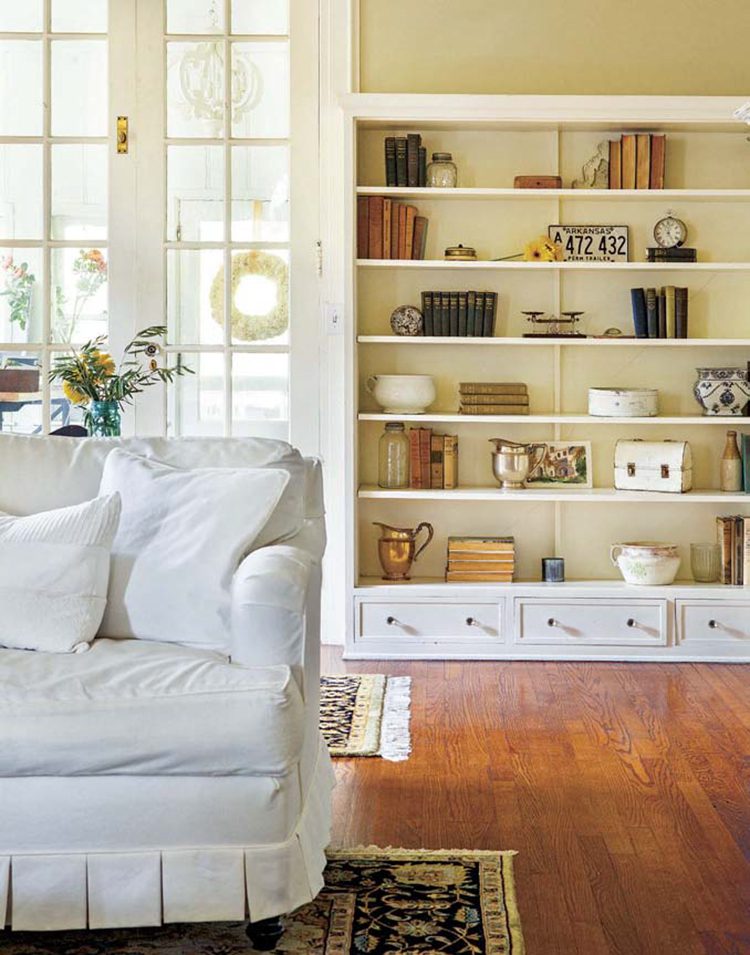 The first renovation included changes in the kitchen and family room, as well as adding a bathroom and making the backyard user-friendly. "It was built for a different style of living, so we wanted to open up the kitchen, make a bigger family room and create outdoor living," Leslie says.
Her white coffee table, a favorite project, was originally a brown chest. "I bought it at a flea market, painted it with Old Milk Barn Paint and then attached two ceiling tiles on top," she says.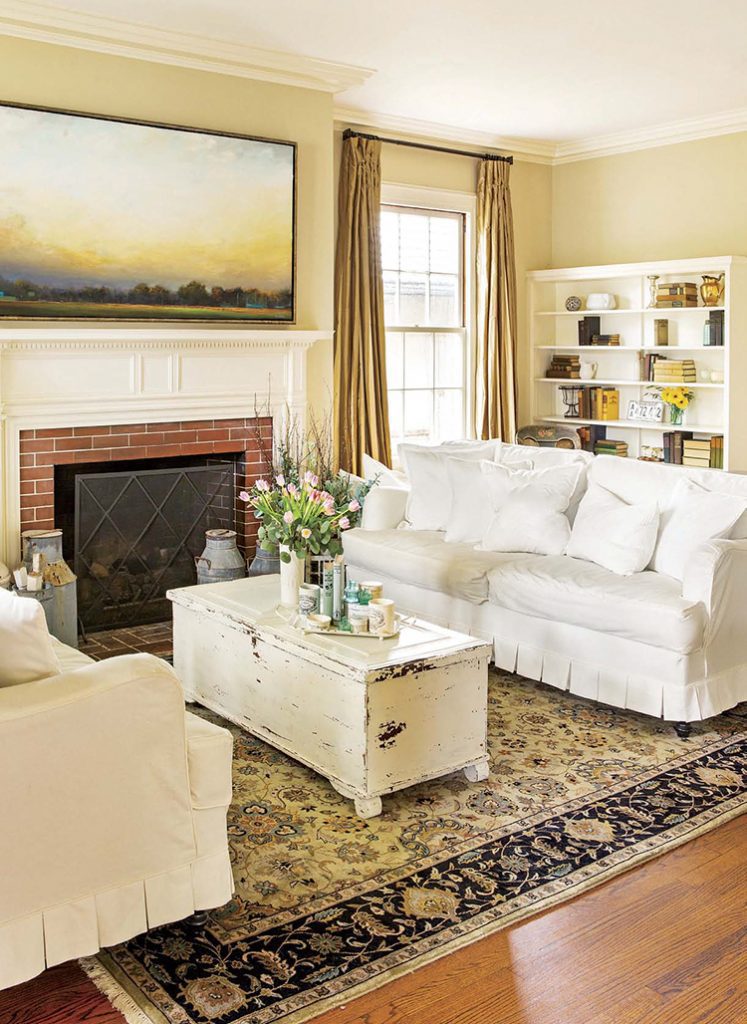 While working on the interior of the renovated farmhouse, they came across an unexpected surprise. "Right in the middle of our family room, when we took out walls, was a huge brick chimney," Leslie says.
The contractor suggested they simply remove it, and so they did—brick by brick. They later used the same bricks to construct a large outdoor fireplace and complete the patio—a space the family enjoys year-round.
Renovated Farmhouse Style
Next came the master bedroom. With a Jack-and-Jill bathroom and a tiny closet, the space was simply not working effectively for the couple. With remodel number two, they created a larger closet and a separate bathroom.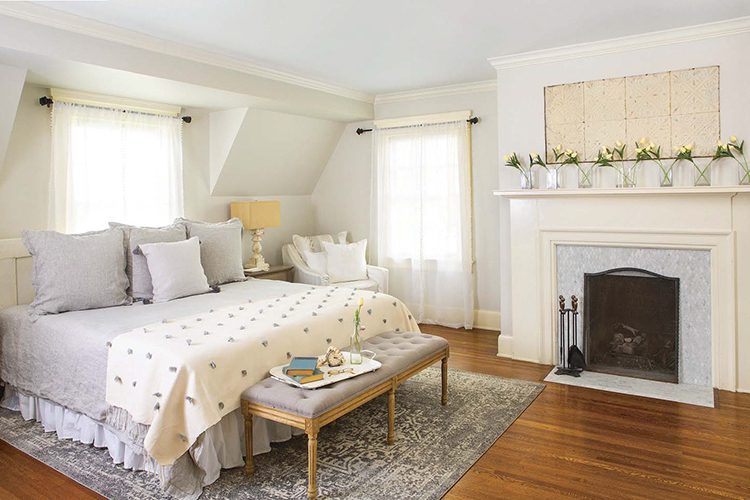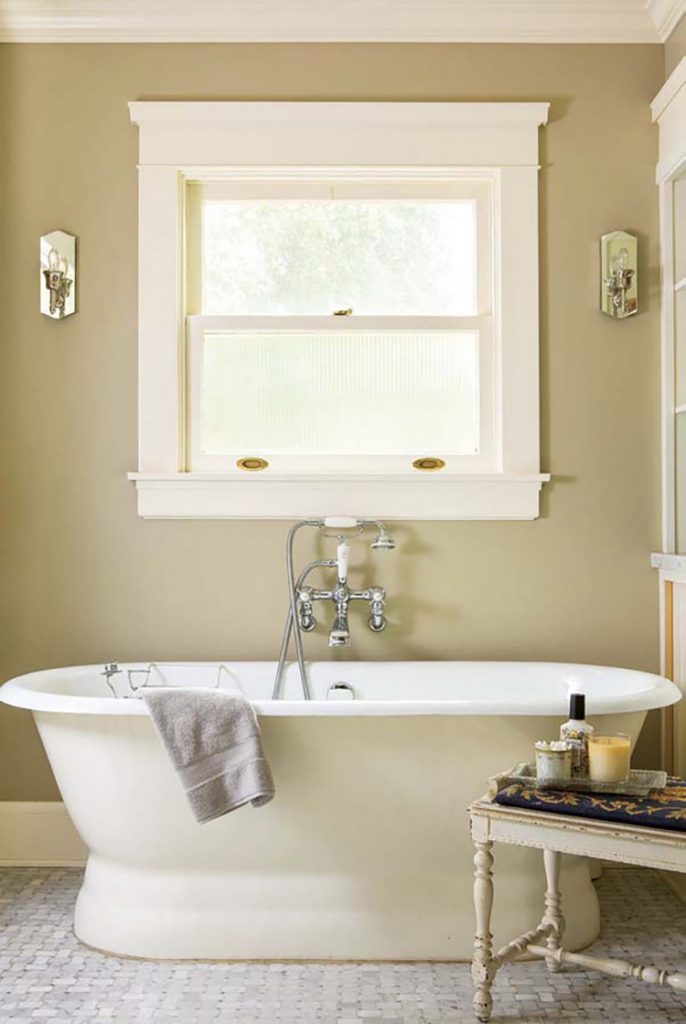 Through all the projects, they worked to "make sure we could keep exactly right to the time period of our house," Leslie says. They had moldings, doors and other features custom-made to be consistent with the renovated farmhouse's original design and existing features.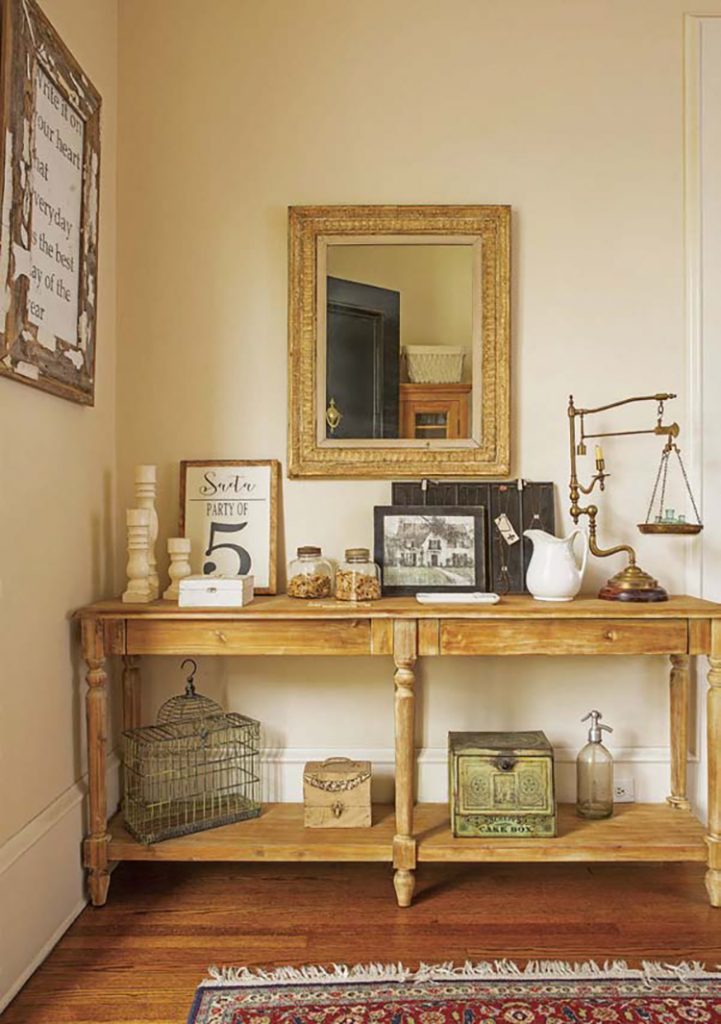 Find It At The Flea
Leslie defines her home's style as flea-market farmhouse—fitting, considering that many of the pieces in her home came from local antique markets. She bought the chandelier above the dining room table even before moving in.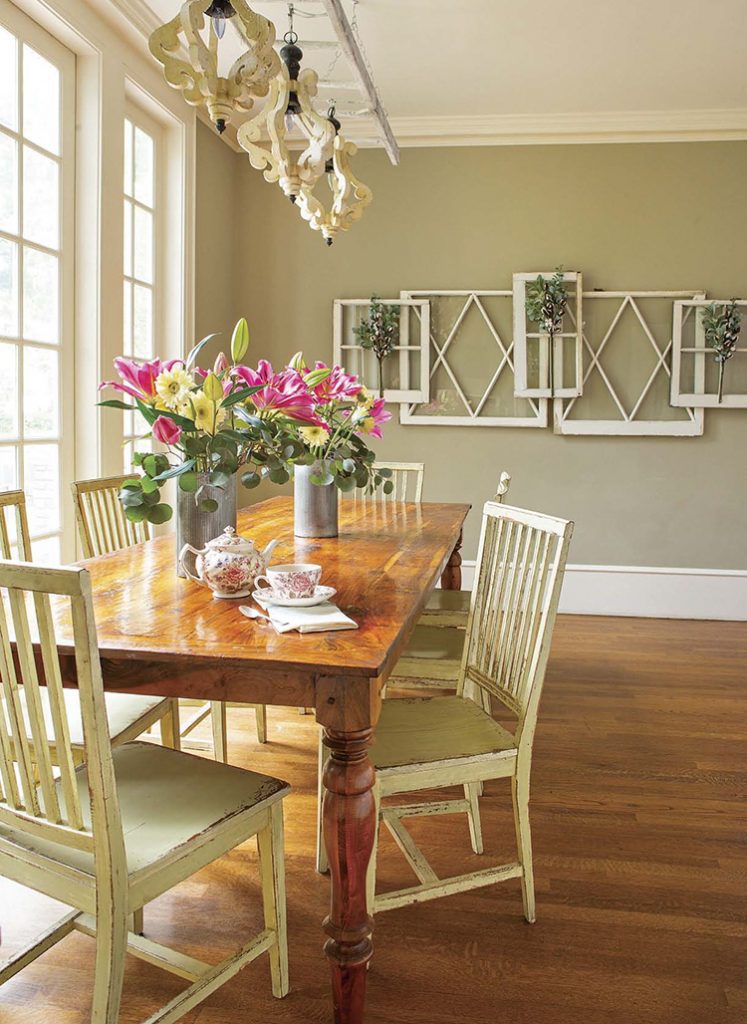 When shopping at flea markets, Leslie recommends looking with an open mind. "Don't always look at an item with one purpose in mind," she says.
In her home, she has repurposed many items and even entire rooms, such as putting ceiling tiles on walls and coffee tables or turning the butler's pantry into a flower arranging space.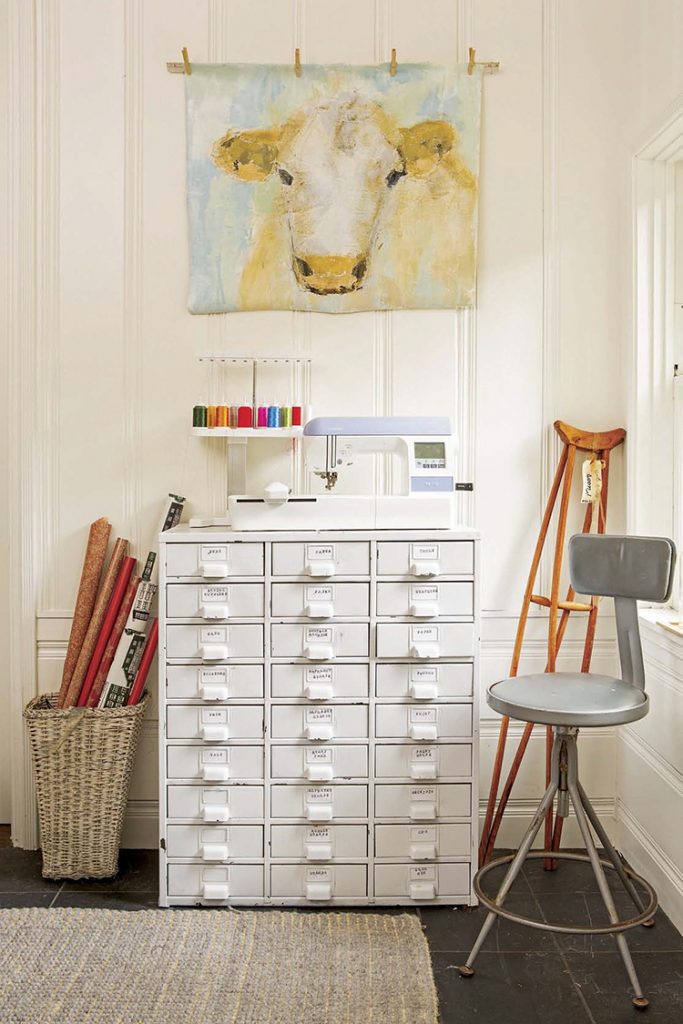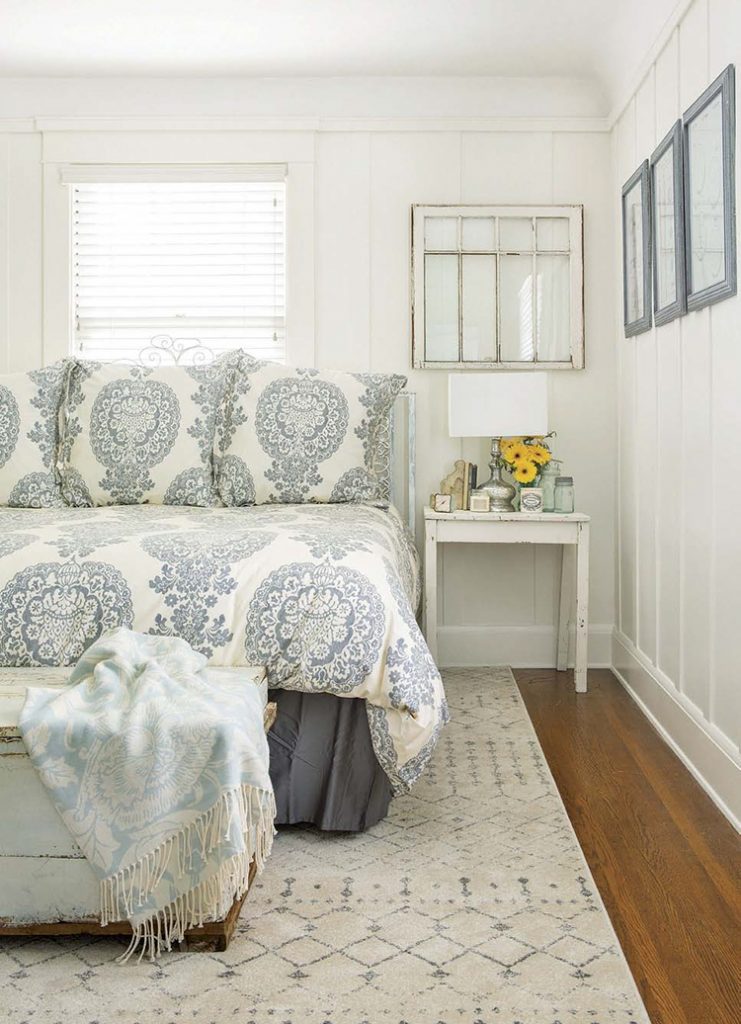 A Happy Home
For Leslie, part of the charm of her renovated farmhouse is that it's been lived in. "Our house is one hundred years old, and it has a lot of flaws," she says. "I love the fact that there are scrapes and dings that my kids caused when they were growing up."
Her son's soccer cleats have completely worn down one side of the coffee table in the family room. "I wouldn't change that," she says. "That table will be in our home for as long as I live here. It doesn't have to be perfect." But a perfect living space for her family it has become.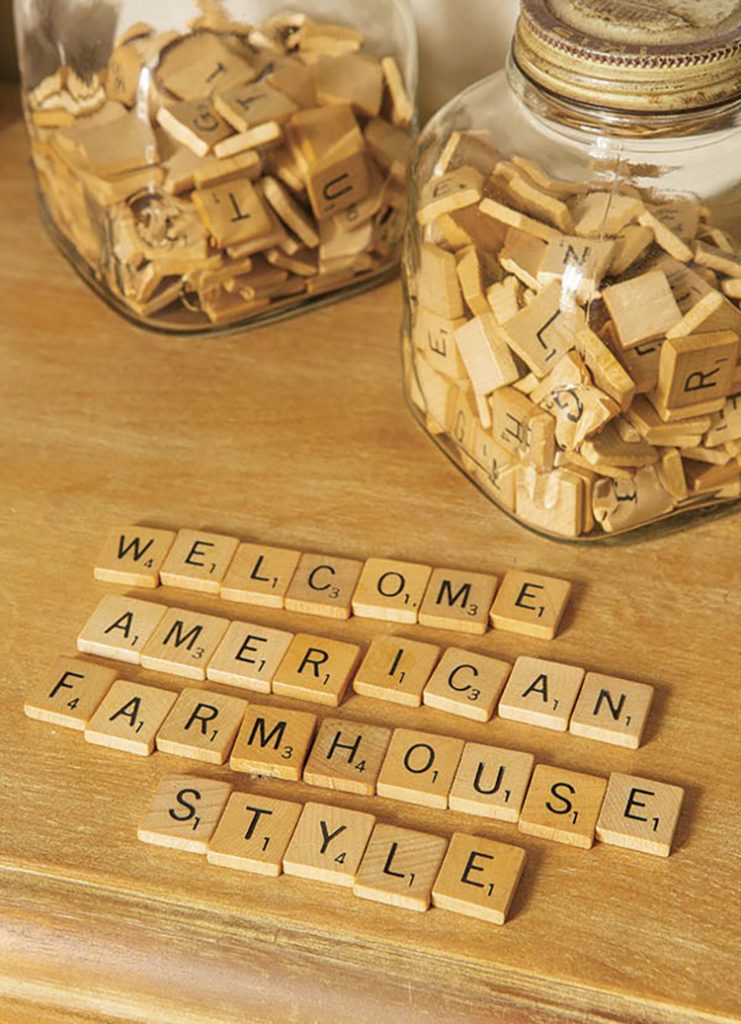 ---
Love this look? Check out this dilapidated barn that transformed into a beautiful barn home! Of course, don't forget to follow us on Instagram, Facebook and Pinterest to get your daily dose of farmhouse inspiration!