How to Throw an Outdoor Dinner Party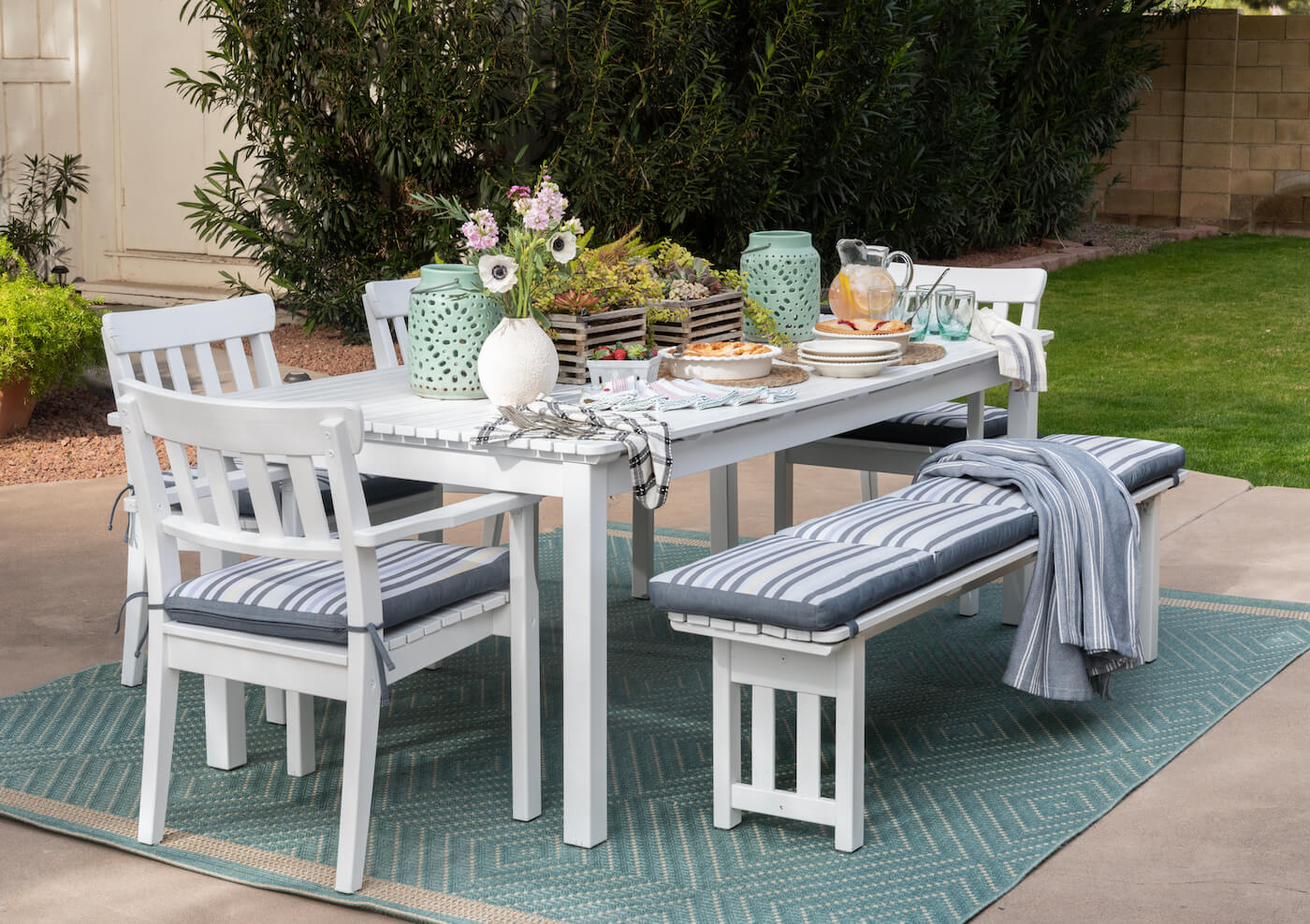 The days are long, and it's time to enjoy your outdoor spaces with friends and family. Homeowner Maryal Miller Carter has an amazing backyard in her Arizona farm cottage (see our August issue for the full tour), and she knows how to throw a truly inviting outdoor dinner party. Here are her three must-have elements for fun and festive al fresco gatherings.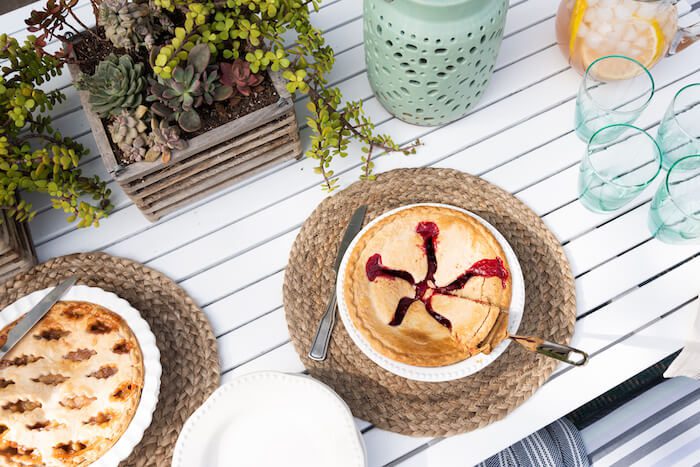 Include Self-Serve Stations.
Self-serve stations are great fun for guests, and a one-and-done setup for the host. For any outdoor dinner party, Maryal loves to set out self-serve taco bars and drink stations that allow her guests to customize their choices and graze at their own pace. "This allows us as hosts to actually enjoy the company of our friends and family instead of only serving as bartender and chef," she says. You could even put out desserts like popsicles for guests to pick up as they please.
Keep Your Outdoor Dinner Party Casual.
Every time you have people over, you don't have to spend hours preparing your food and home. Develop a table setting you can use outdoors, whether that's your normal indoor dishware with plastic glasses that won't break, or a separate full set of dishes that are more durable. Once you have a table you can use over and over, it will take you less time to set up for each outdoor dinner party you host.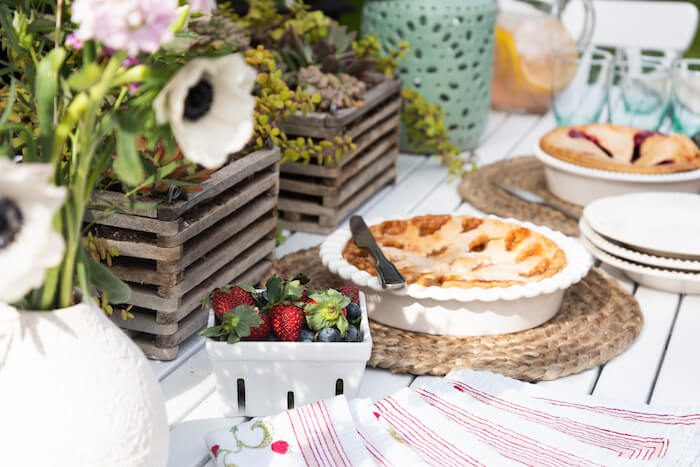 S'mores Are Required.
Maryal creates sweet moments by always having fixings for s'mores on hand during an outdoor dinner party. "Since living in this house, we've learned that there's nothing our guests love more during an outdoor gathering than a good s'mores session," she says. "Seriously—people can't get enough, so we always make sure we're stocked for s'mores before we have guests over, no matter the size of the group." S'mores are also a great summer classic, and don't require hours of baking in front of a hot oven during the hottest weather of the year.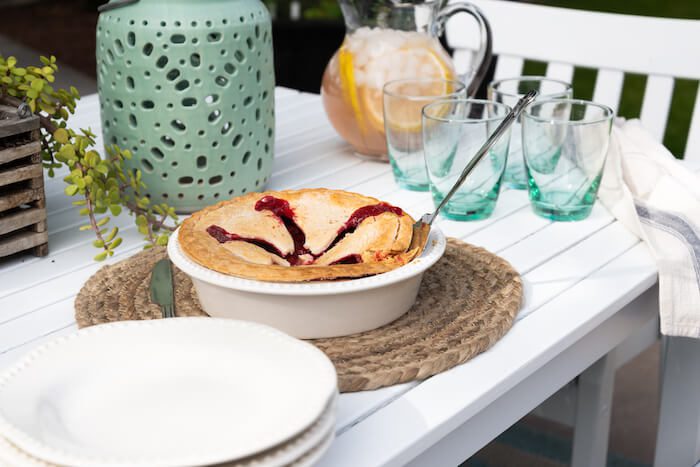 Let the Games Begin.
A party always needs to include activities for guests to do. During an outdoor dinner party, Maryal is sure to provide lots of options for outdoor games. Darts, cornhole and horseshoes top the list. "Games make any outdoor gathering so much more fun and interactive," she says. "It's a downright easy way to entertain people."
---
Looking for more great entertaining ideas? Try this upcycled tablescape! Of course, don't forget to follow us on Instagram, Facebook and Pinterest to get your daily dose of farmhouse inspiration!