10 Patriotic Pillows For Your Farmhouse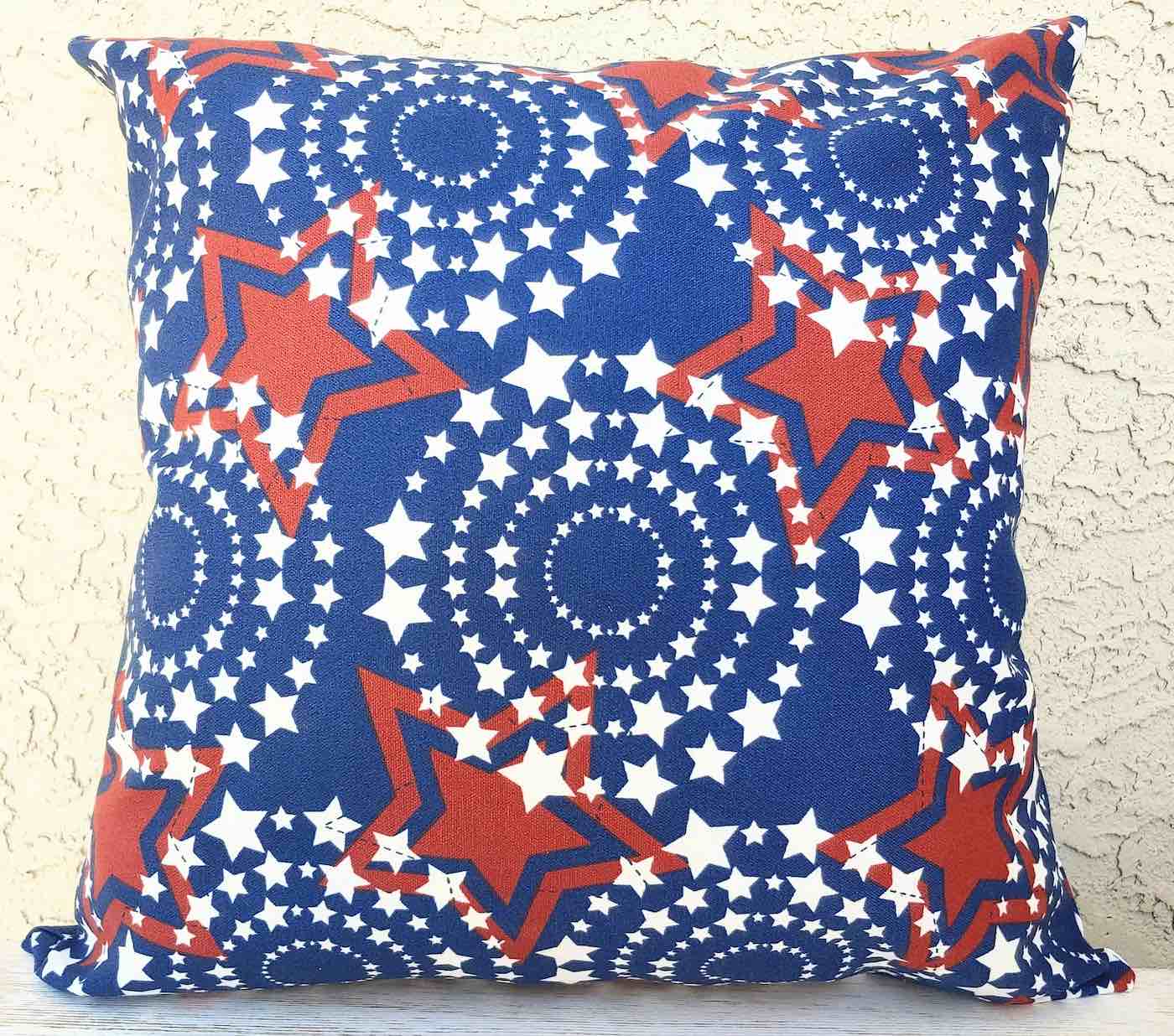 Celebrate our country this summer by adding pops of red, white and blue to your home. Here are 10 patriotic pillows to get you started.
Here at American Farmhouse Style, we absolutely love to share our finds from around the web with you! That being said, you may notice that some of the links in this article are affiliate links. This means that if you click through and make a purchase, AFS receives a small commission at no extra cost to you! Truly a win-win!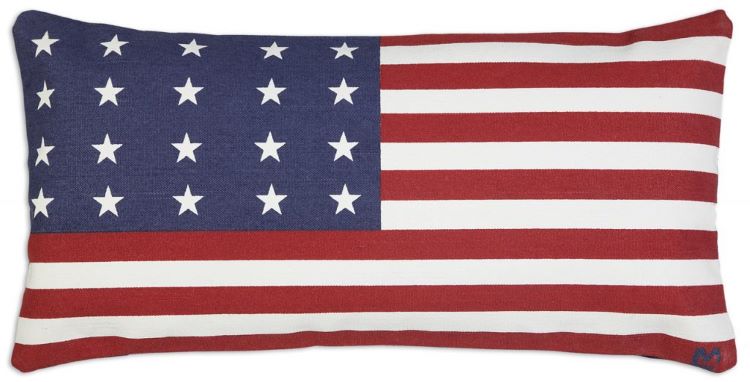 This pillow won't fail to express your love for your country and the season with its proud flag design.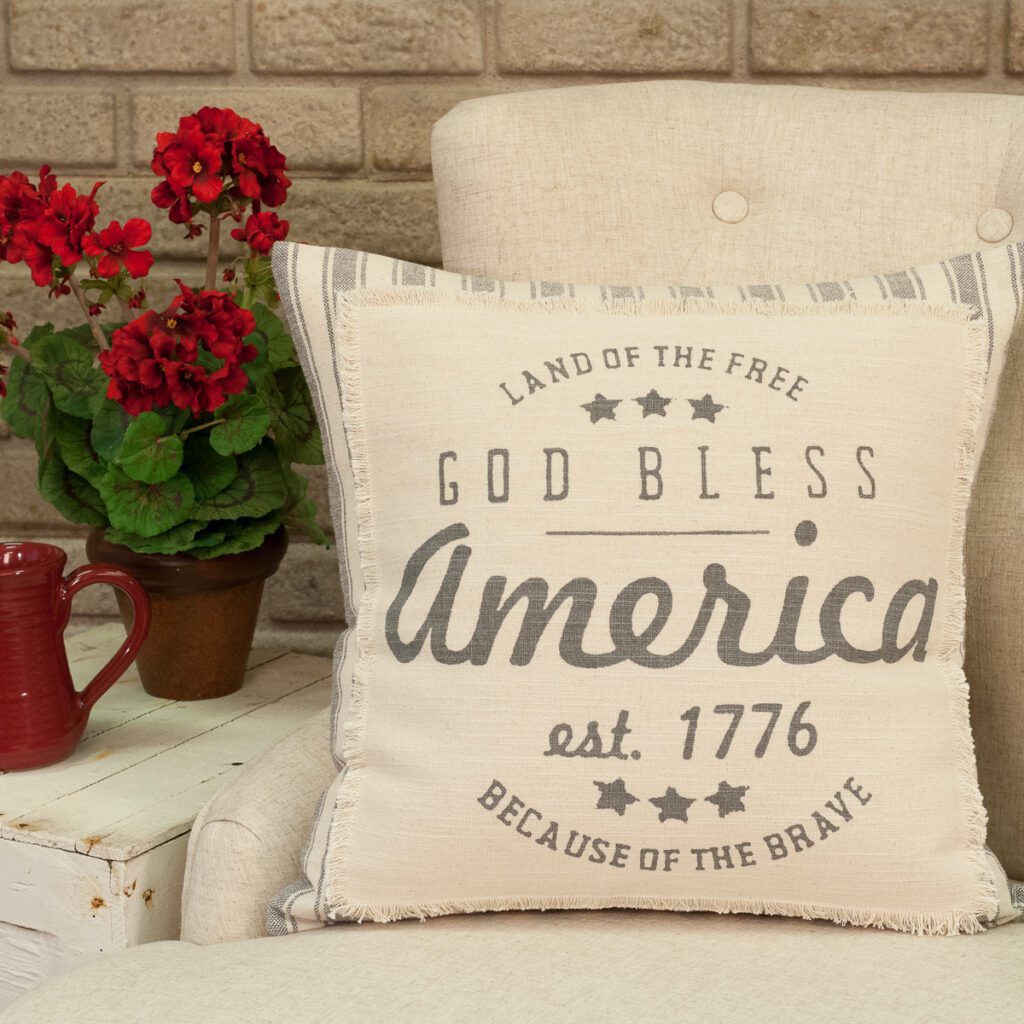 Combine word art with your throw pillow décor in this fun neutral pillow cover!
Feeling boho vibes? Your Fourth of July decor can take cues from boho style with red, white and blue designs like this red fern pattern set again blue stripes.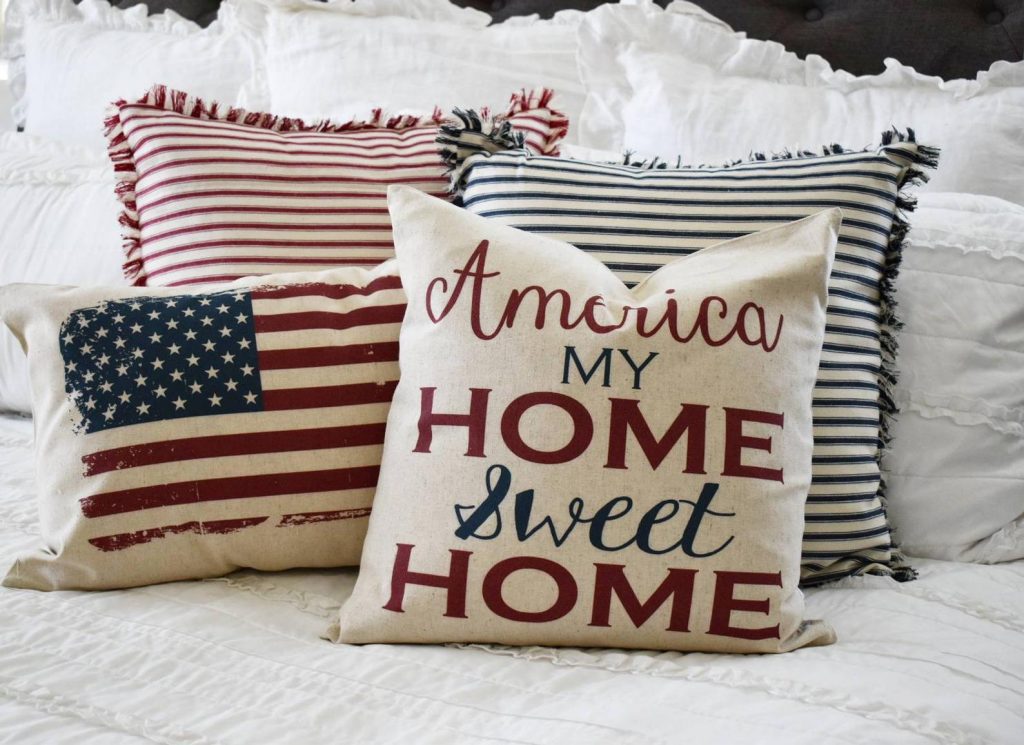 This patriotic pillow combines the traditional red and blue palette with a fun saying. This would be a good one to switch out at other seasons with seasonal phrases.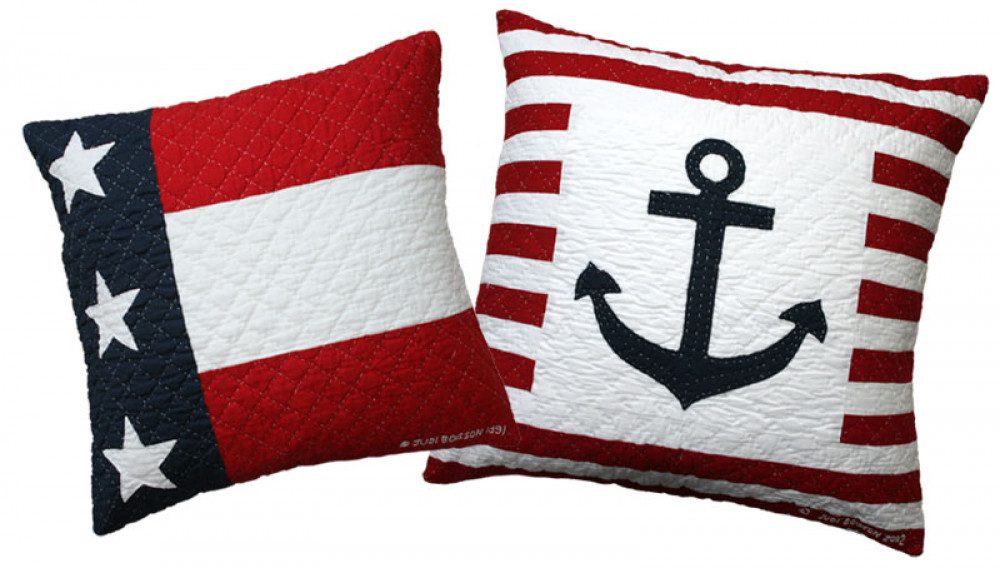 These pillows are elegant for summer, with a quilted finish. Perfect for a summer vacation home with a summer coastal vibe!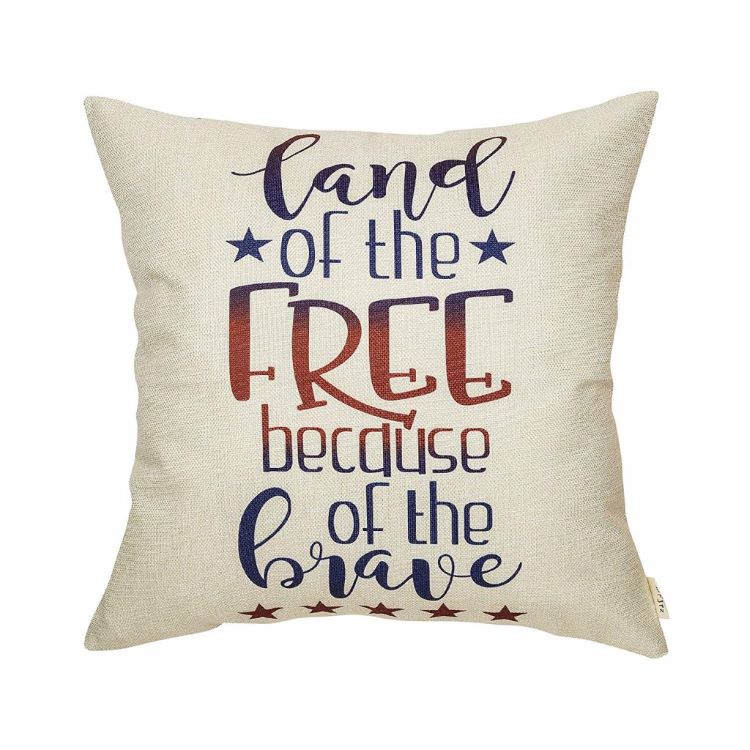 This phrase is so true (thank you to our military!), and we love that it's on a pillow, so you can be reminded of it every time you see it on the sofa.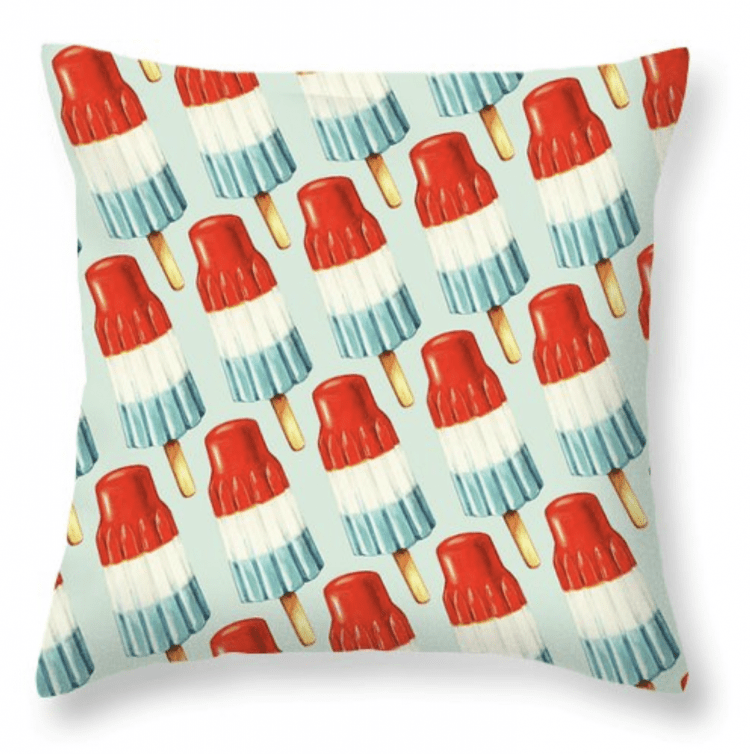 This pillow is both fun and vintage-inspired, and it will keep you going back to the freezer for a popsicle all summer long.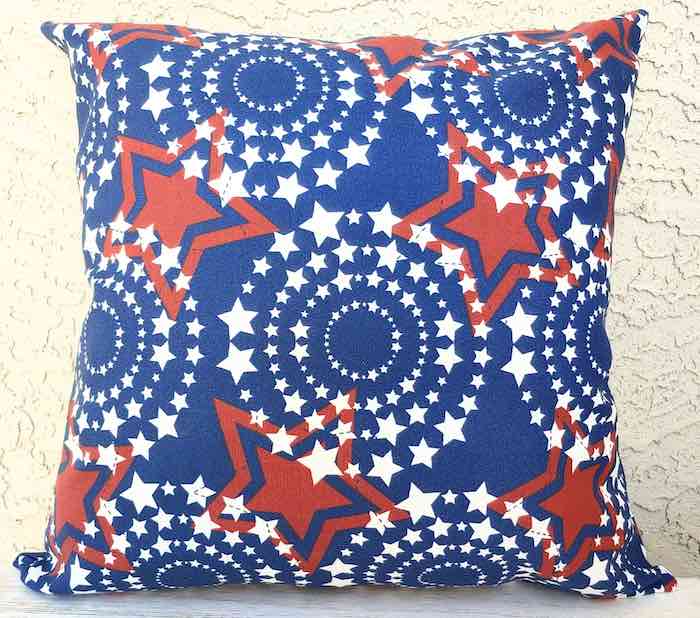 Take your patriotism to your outdoor spaces with this fun, firework inspired pillow.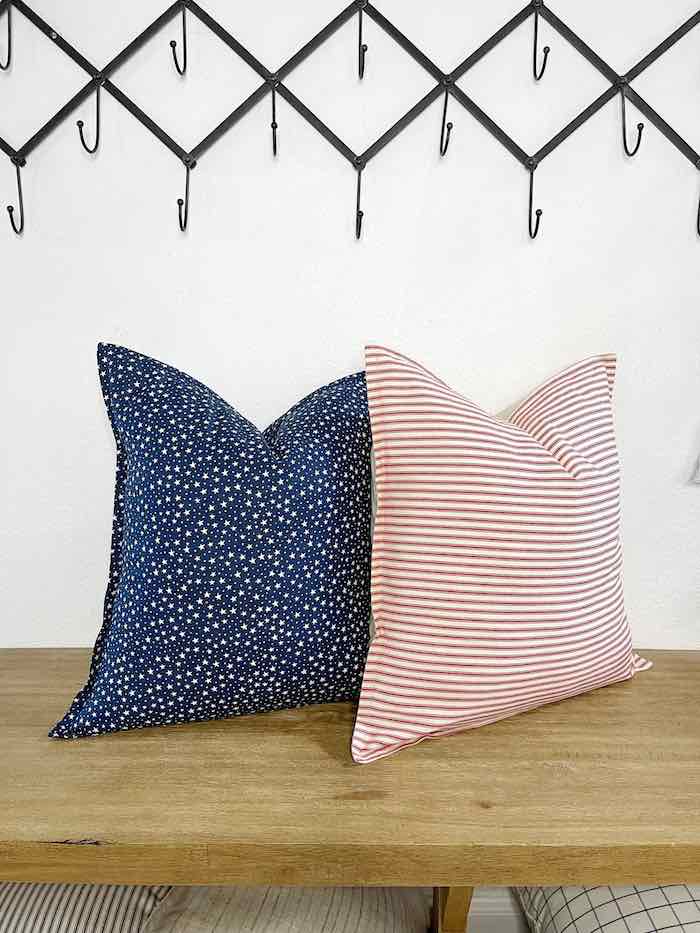 This pair of pillows gives a classy vintage interpretation to the theme of stars and stripes.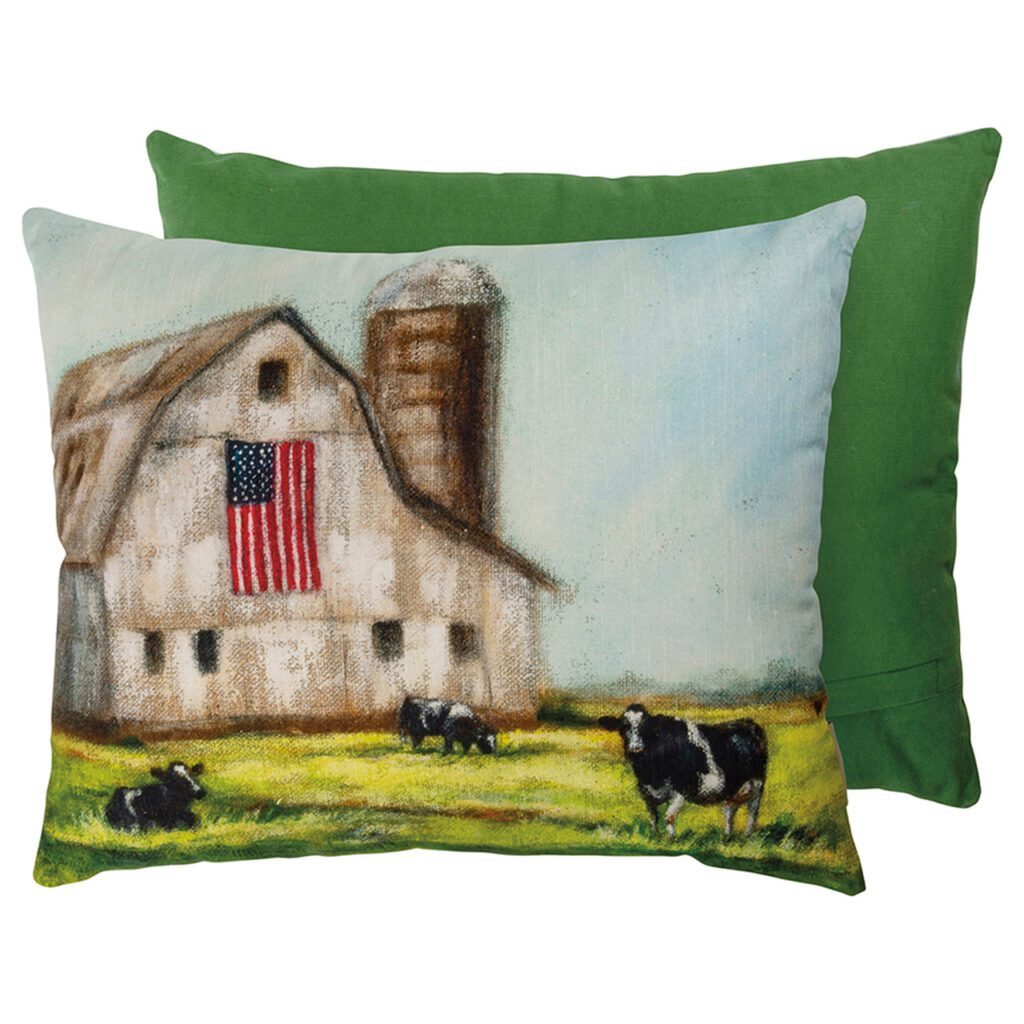 A barn displaying the flag hits all the right notes for patriotic farmhouse style!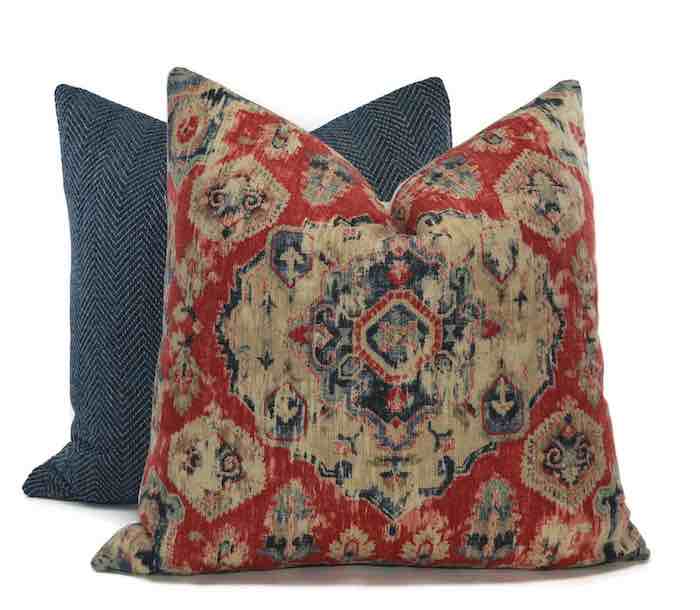 Ok, we couldn't resist one more take on the red, white and blue theme in a boho key! These can coordinate with your Fourth of July decor, but can stay out year-round should you so desire.
---
Throw pillows add a new look to sofas. But changing your sofa's upholstery can also do the trick. Of course, don't forget to follow us on Instagram, Facebook and Pinterest for more daily inspiration and farmhouse style.