Options for Budget Countertops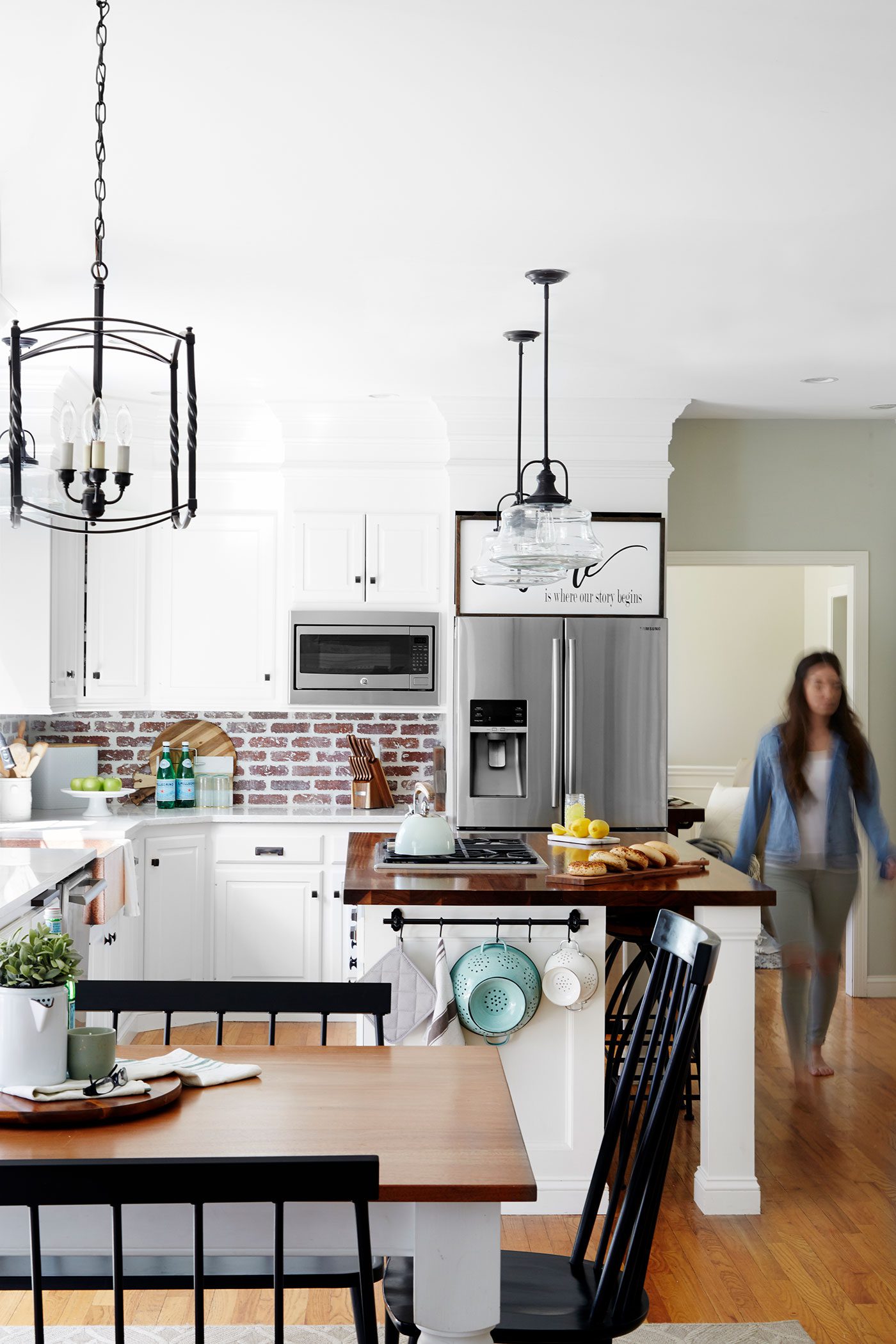 Image by Ryan Liu
Kitchen countertops can take up a big chunk of your budget when redoing a kitchen. Thankfully, there are some ways to minimize the cost. The first thing to consider is how much kitchen DIYing you want to do. If you're an avid DIYer you can get creative and save a lot of money. If you'd prefer to leave it to the pros, you can still choose budget countertops and save a bundle on your kitchen renovation.
DIY Kitchen Countertops
Say, you're a DIY-party-animal and you're really wanting to save some money on your renovation. Or, you're not, but you really need to save some money. Thankfully, there are some options to doing budget countertops super cheap, but keep in mind that they may not perform as well as the ones that cost thousands of dollars. But, if you're not doing a complete kitchen renovation with new cabinetry, it's not a bad idea to save money on countertops.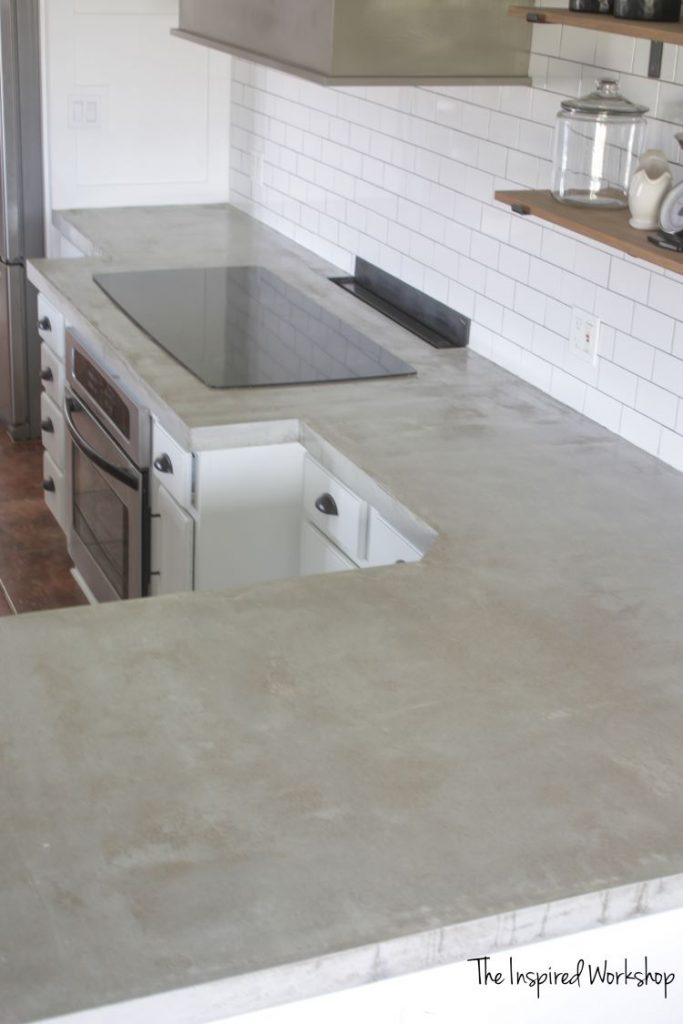 This may be an unpopular opinion, but as a kitchen designer, I think it's often a waste of money to slap expensive new stone countertops on top of old builder-grade cabinets. It's kind of like reupholstering the seats of a 1994 minivan in leather. Meaning, if you can afford an updated kitchen, you want to make sure you're not putting it on something that you'll lose when you have to replace the whole thing. This presents a pretty good case for finding budget countertops.
Generally DIYers are people with a big vision and willingness to try things. This often allows them to test out a trend or attempt an update that they wouldn't do if they had to invest a ton of money into it. Here are some ideas for you DIYers who are up for a (rewarding) challenge.
Concrete Countertops
There are tutorials galore for doing concrete countertops, from creating them with a mold from scratch to skim-coating existing laminate countertops. Choose one that works for your skill set, or see if you have a gutsy family member or friend who wants to help. The biggest problem with concrete countertops is getting a good waterproof finish and avoiding cracks. Avoid cracks by following the instructions carefully (I'm personally no concrete countertop expert). The finish can be tricky and I've seen a lot of stained and water-damaged concrete. Read the reviews for sealant products and spend a little extra to get a really good one.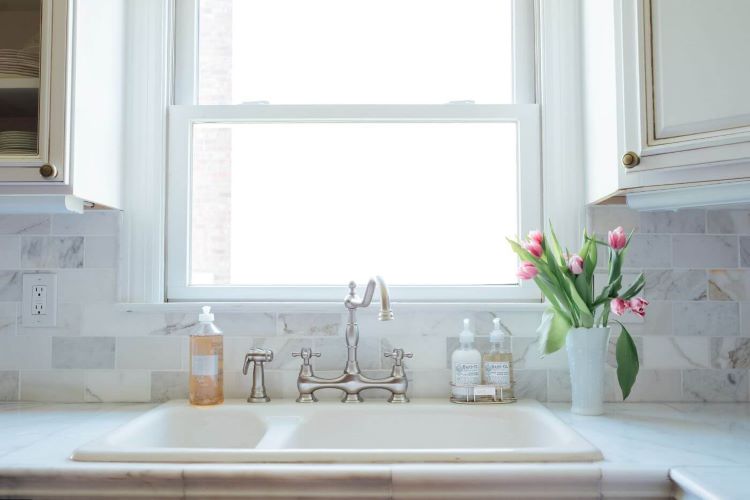 Tile Countertops
Remember when people thought it was a good idea to make small tiles into countertops? Yeah, that was a disaster. But, you don't have to throw out the baby with the bathwater. I needed a cheap countertop that looked nice for a kitchen renovation a few years ago. I loved the look of marble but didn't know if I would like living with its lack of stain-resistance. So, I used marble tiles that were the same depth as a standard countertop (24"). This made for very few seams. It allowed me to test out real marble without spending thousands of dollars on a slab. Total cost (including the front-edge trim pieces, which are pricey) was around $500 and almost 5 years later, I still love the countertop. Since I saved about 95% of the cost of a marble slab, I was willing to overlook the grout lines. You could do this with any large stone tiles. Want to try slate? Soapstone? Limestone? Marble? Granite? If you can find 24" tiles (12x24" is fine), you can do this with few grout lines.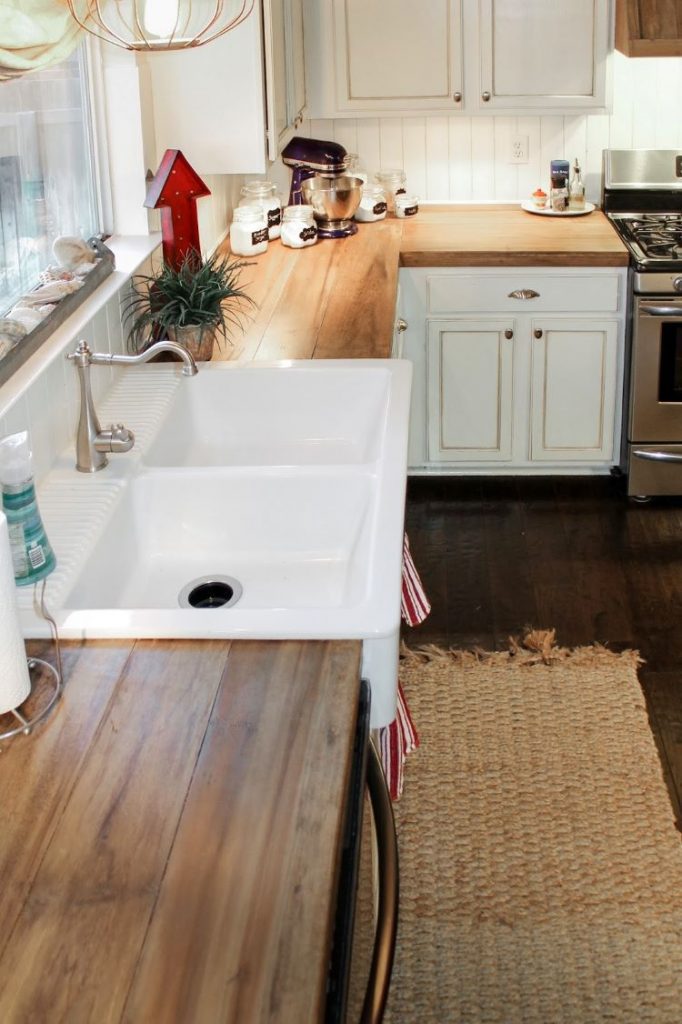 Wood Countertops
Wood is a relatively-easy DIY countertop option, but it's better to keep it away from wet areas. You can buy large sheets of inexpensive butcher block from home improvement stores and install it yourself. I've also seen plywood sheets done in a modern kitchen with a clear coat on top of it. You can also use boards of any kind of wood you want, depending on your desired look. Just make sure it's smooth and finished nicely if you're going to be running your hands on it.
Wood countertops also need regular maintenance. You'll want to wax it every 3 months to keep away water damage.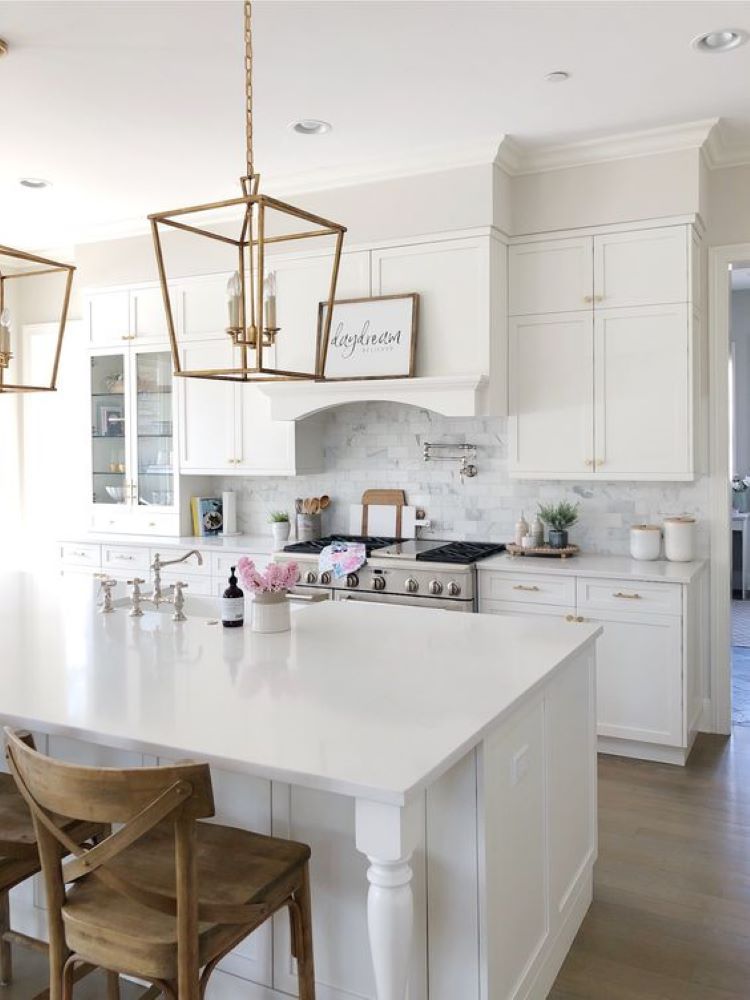 The Rise of Quartz Countertops
Quartz is currently the most popular countertop material. It can also be the most expensive. Thankfully, there is a wide range of prices within most quartz companies. With Caesarstone, for example, you can get a category A rather than a category E and save a lot of money on your countertops. The least expensive ones are usually simple solid colors. The more expensive they are, the closer they mimic exotic natural stones. You can pick a category A without sacrificing quality, and if you chose nice-quality cabinetry, you'll never notice that you picked a cheaper countertop.
What about Granite?
Since granite countertops aren't on top of their game anymore trend-wise, you can often find an inexpensive granite to use for your countertops. While you don't want to choose outdated granite, if you stick with solids like pure black or granites reminiscent of marble, you'll be on-trend just fine.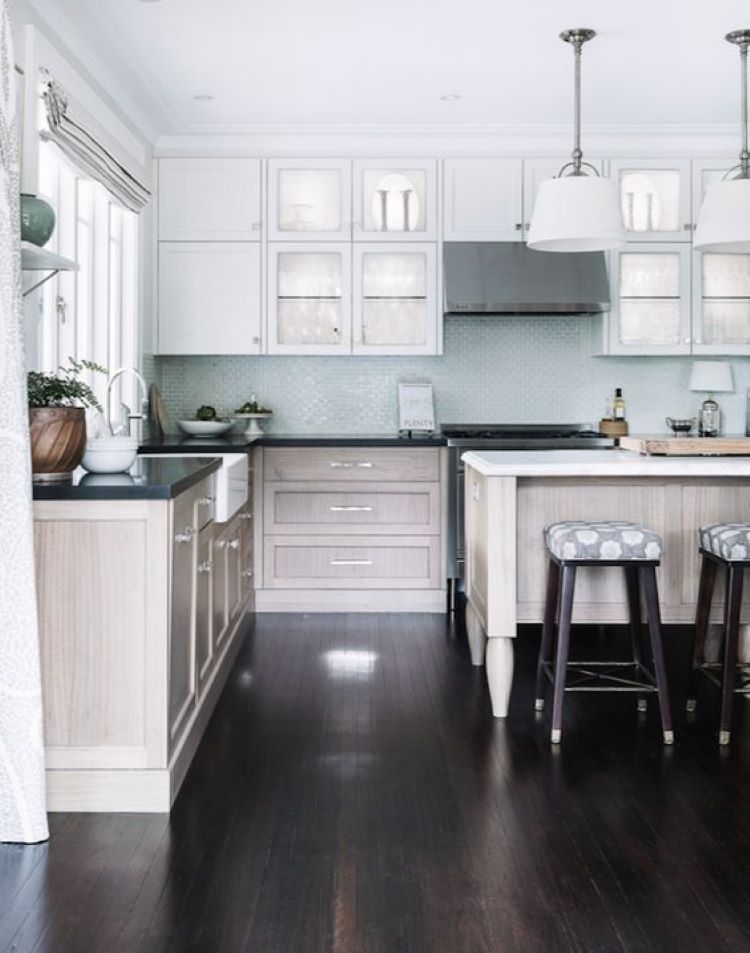 Other Budget Countertop Options
There are a couple other budget countertop options worth mentioning. One is laminate, which is inexpensive. It's not a popular choice anymore because of the popularity of stone countertops. But it is just fine for certain purposes. One of them would be if the homes in your area tend to sport laminate. The other reason to use laminate is for less-visible rooms, like the laundry room or a craft room. It's also a good choice if you plan to rent out your house in the future.
The last option is those countertop-paint products. That would definitely be the cheapest route. I would read reviews about how well they hold up, but it would be worth considering if you don't mind your laminate countertop but just want to change the color.
---
There are a lot of budget countertops, but first find your cabinet style. Don't forget to follow us on Instagram, Facebook and Pinterest for more DIY- and budget-friendly inspiration!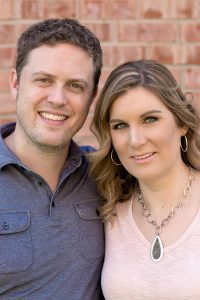 Holly Thompson is a designer in the Nashville area. She and her husband Dave own Holly Thompson Homes, a kitchen/bath showroom/interior design studio in a 200-year-old building in Historic downtown Franklin. They are a husband-and-wife design and renovation team, partnering with local contractors and builders to make Holly's designs come to life. Their home was featured in American Farmhouse Style in Fall 2017. They also have three kids and two kitties. Follow along with Holly and Dave on Instagram and Facebook and on their blog.