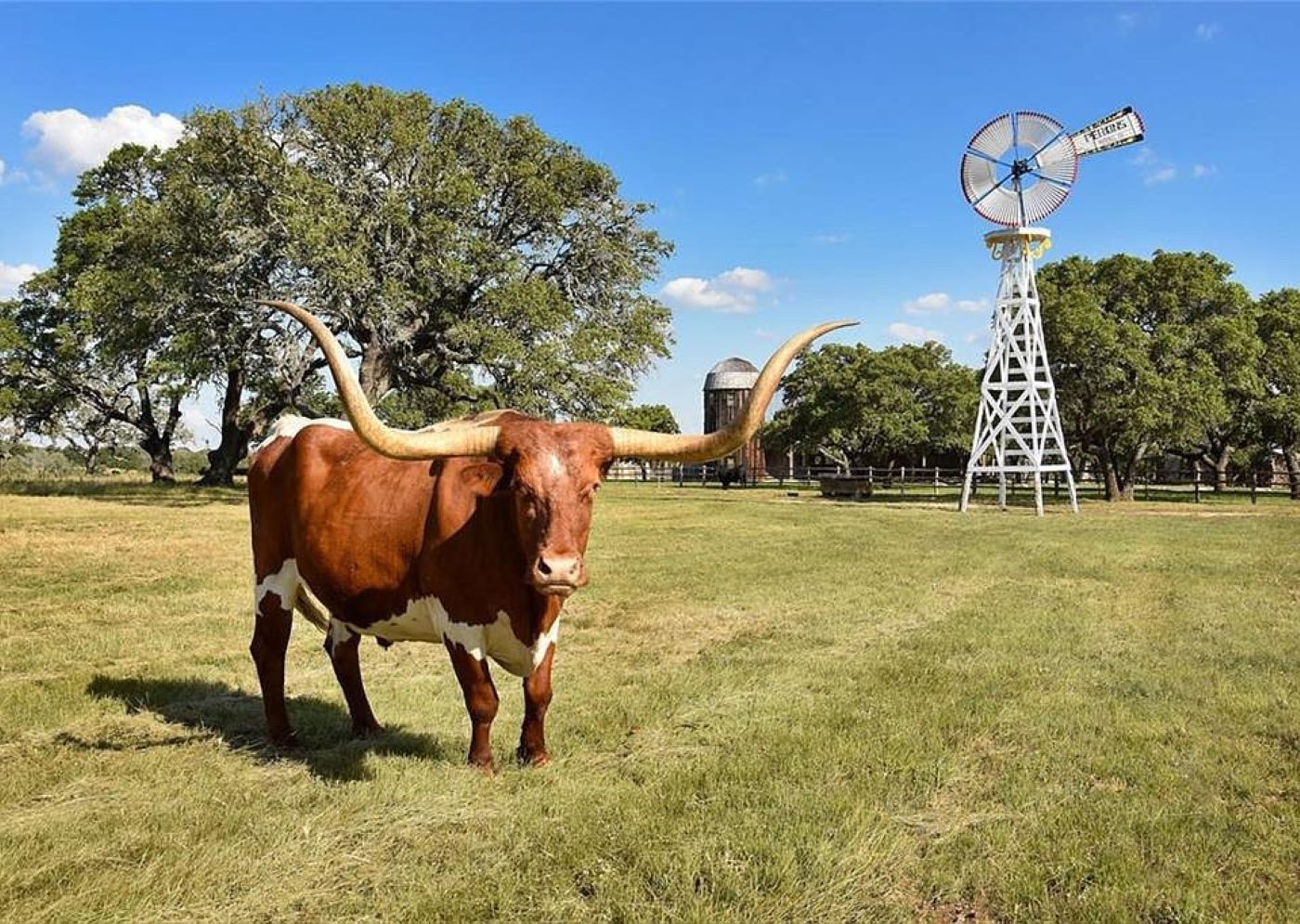 "Home, home on the range, where the deer and the antelope play…" Who hasn't heard this classic song before? For many of us, ranch life represents the American dream of wide open spaces, freedom and a connection to the land. No wonder we might fantasize about a life on the frontier with a ditty or two. Indulge your cowboy or cowgirl daydreams (and feel free to hum the rest of the tune) with our cattle call of top dream ranch homes on the market today. Giddy up!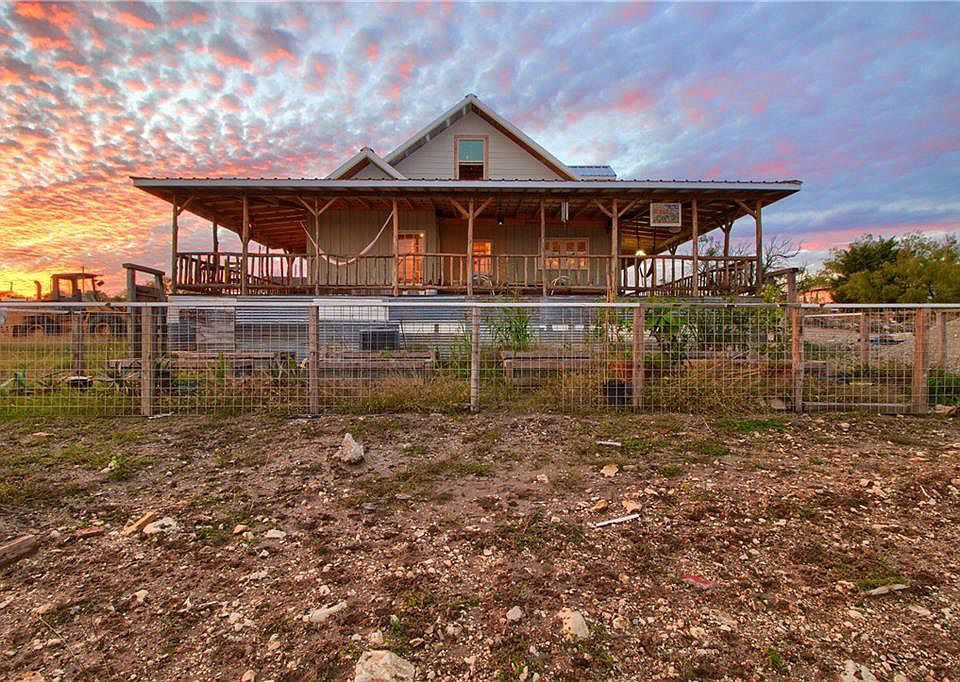 This Austin Ranchito is unbelievable! Exposed wood and corrugated metal everywhere, this home is an industrial style lover's dream ranch. At hundred years old—but probably older—and remodeled to suit modern tastes, the property is the wild, wild west meets the casual dining ambiance of a popular food chain. Who wouldn't want to sit a spell at this ranch? The ranch has 5 acres of land, and the home contains 4 bedrooms and 3 baths. The home is 3,000 square feet, has its very own workshop and features a pole barn replete with travel trailer connections. The listing starts at $750,000.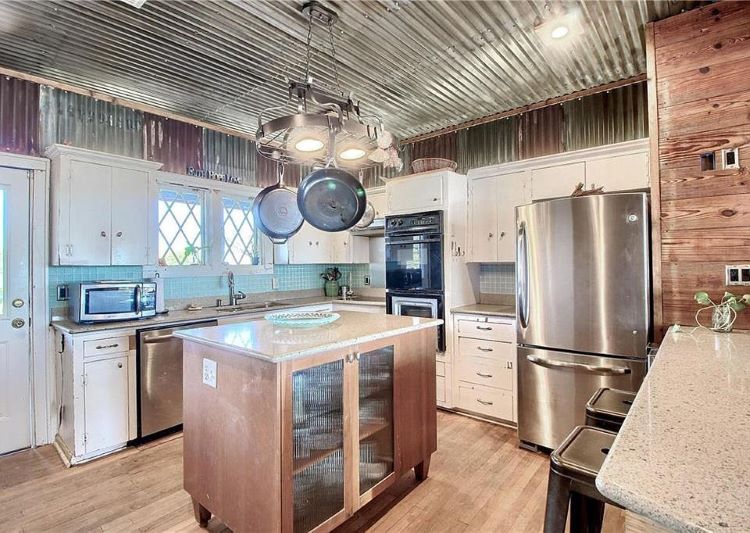 A fairly modest-sized ranch, this property is 2,150 square feet, with 3 bedrooms and 2 baths but sits on 20 acres of property. Of all the dream ranch homes, this one features a wood burning stove in one of the guest rooms, a stone-covered fireplace in the family room with a gorgeous vaulted ceiling and cabin-style wood logs everywhere. Even the cabinets are made of hickory and the floor is stunning juniper. You'll feel like you're living in the mountains! The property has 11 acres of irrigation rights, a 3 car garage, a shop, a 5 stall barn and a large pond stocked with fish. The property also comes with the original farmhouse. This listing is at $1 million.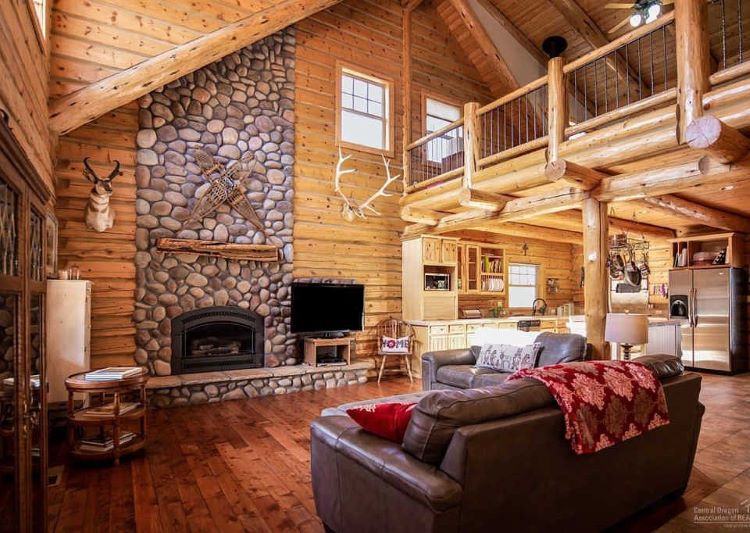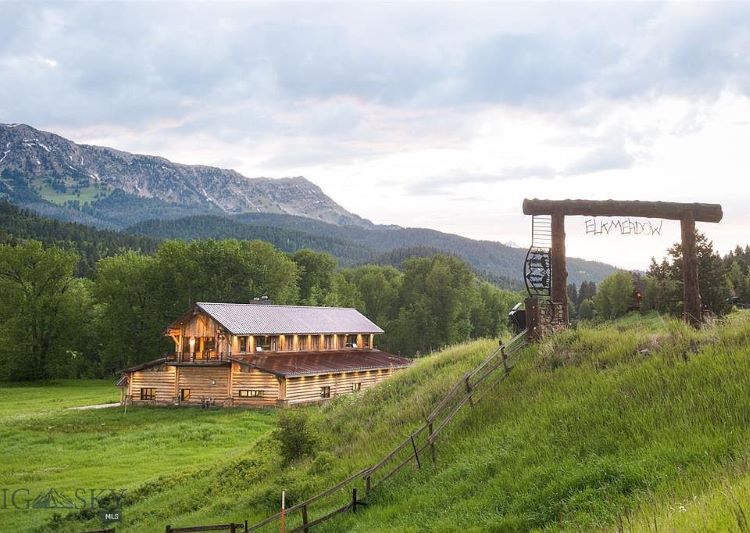 Named Elk Meadow Ranch, this property may as well be an exclusive resort! Residing on 160 acres of private forest and meadow land, with direct national forest access, and an 8,000 square foot alpine log home with canyon views, the property is massive. And we mean massive. Not only does the home have 5 bedrooms and 9 bathrooms, but it even has a 4,000 square foot guest house attached to the main house. Did we mention there's a 6,000 square foot shop? And a 2,000 square foot entertainment center? But that's not all the dazzling features this property offers! Included in the property is also a six stall horse barn with hay loft and a prospector's barn. This dream ranch is $12.5 million.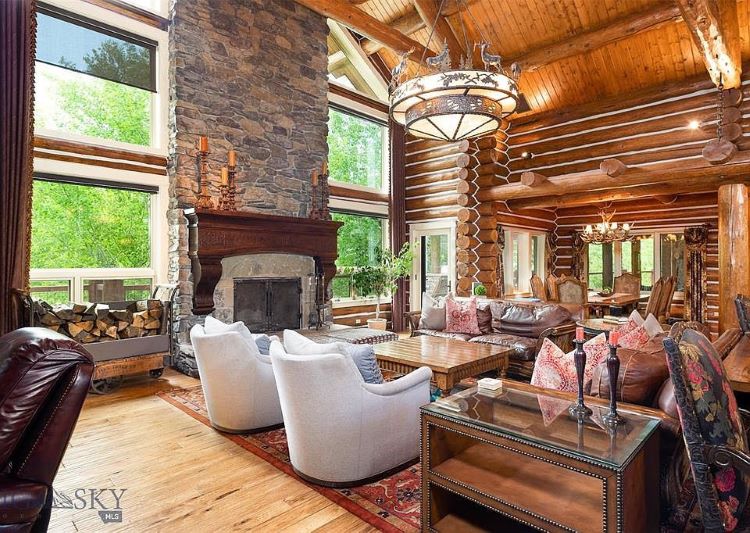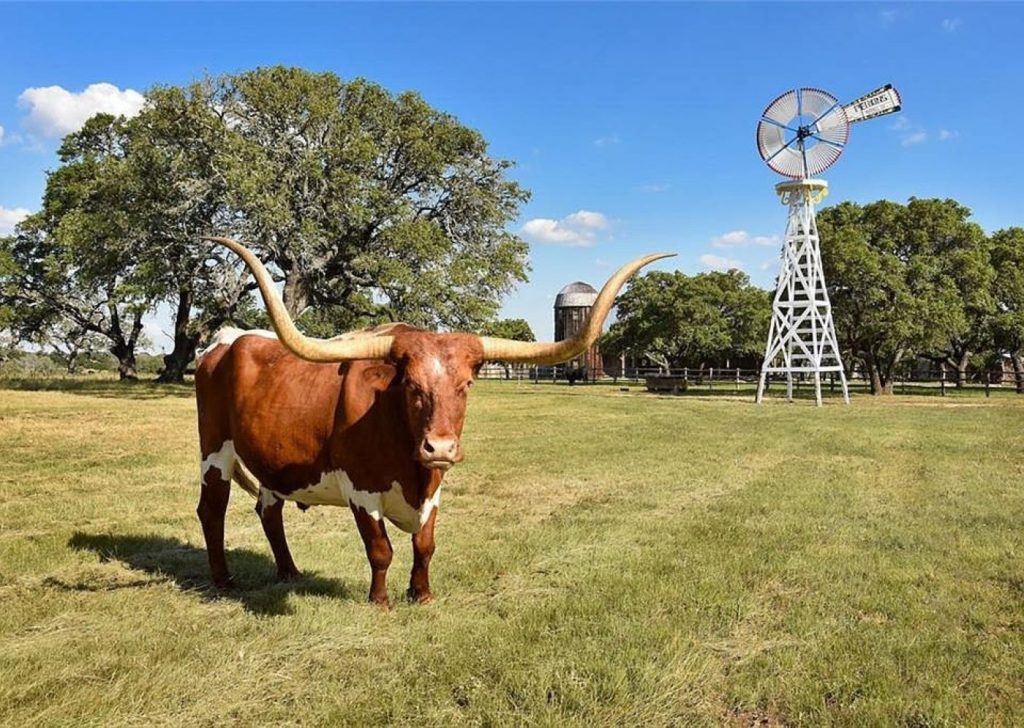 When they say everything's bigger in Texas, they might have been referring to this ranch. Located about an hour outside Austin, this home has 13 bedrooms and 15 bathrooms. The primary residence was stitched together from an 1800s schoolhouse, a carriage house, a Dutch barn and antique cabins, each piece seamlessly transitioning into the other and overlooking the land's pastures and creek.
This is probably our absolute favorite of the dream ranch homes! The most extraordinary thing about this property is its collection of rare buildings. The property houses the largest collection of historically significant US barns. Specialist craftsmen, architects and designers salvaged and reassembled the barns piece by piece and installed contemporary features and materials into the walls. The barns all come from the 1700s through to the 1800s. The property also includes 4 homesteads (one of which is an antique log cabin), 2 pools, 7 antique windmills, 7 wells, a horse barn and 3 fire pits. This property is almost $20 million.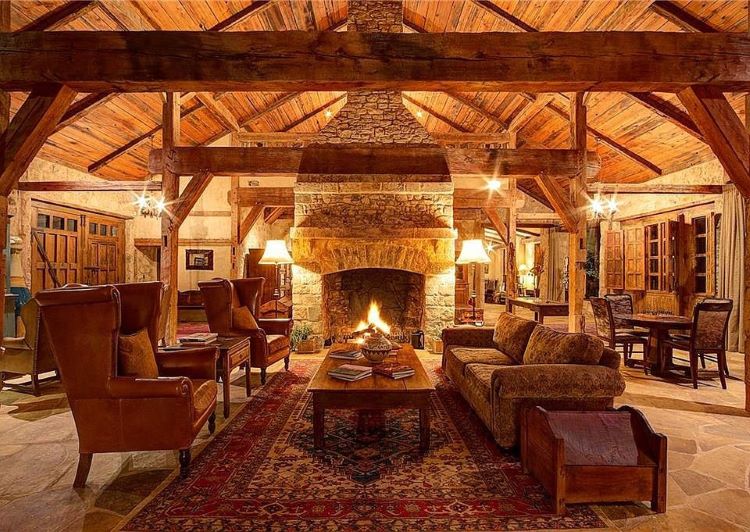 Would you rather visit than purchase? Check out our list of 5 vacation farmhouse rentals. Of course, don't forget to follow us on Instagram, Facebook and Pinterest for more daily inspiration and farmhouse style.