5 Vacation Farmhouse Rentals to Love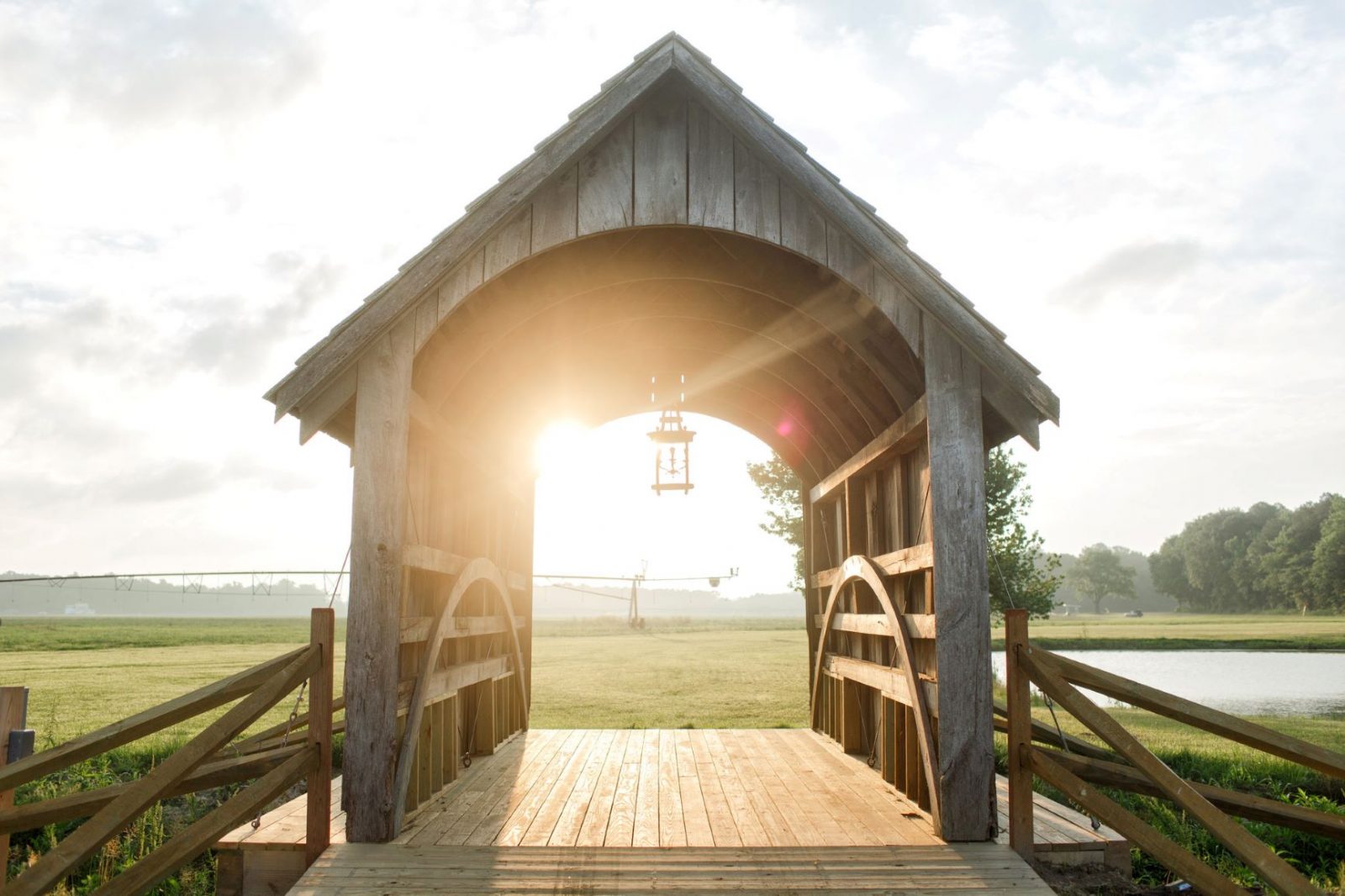 Courtesy of The Covered Bridge Inn
Whether you're looking to enjoy life on the range or roam free in wide-open spaces, vacation farmhouse rentals are the ticket this summer. Connect with animals. Bask in beautifully bucolic views. Or just learn to live life at a slower pace at any of our picks for best farm stays.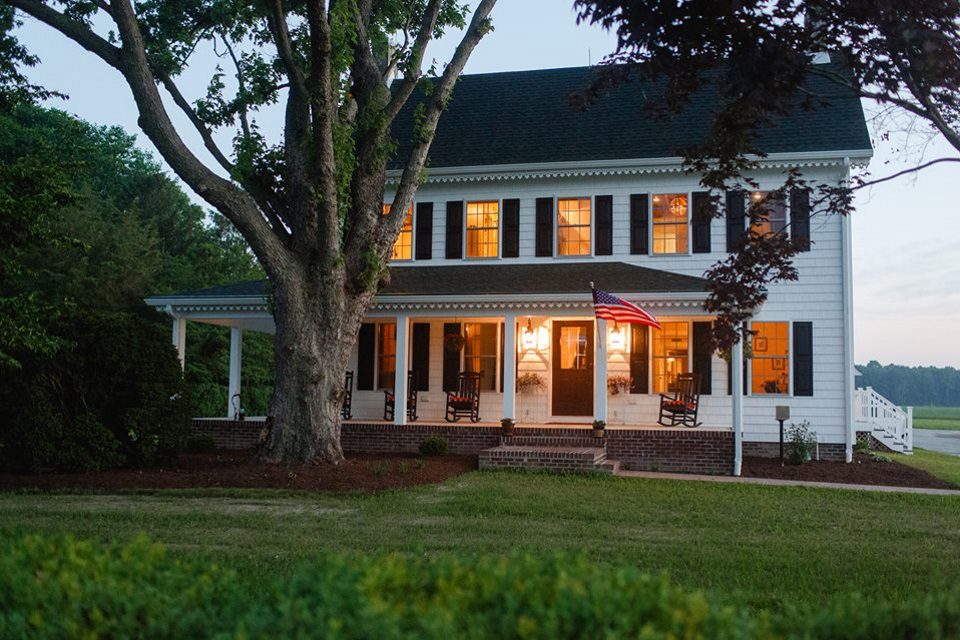 Up to 10 guests can stay in this luxurious and newly renovated 1830 farmhouse in Delaware. Every vacation package at the Inn includes a one hour guided tour of the working 500-acre dairy farm. During your stay, you'll receive your very own ice cream from the Hopkins Farm Creamery and a jar of Hopkins Honey. Not far down the road is Dogfish Head Brewery. And staff at the Inn are happy to arrange safe trips to and from this or other local craft beer spots. The farm also offers numerous hiking trails, hearty farmhouse meals at the Inn's restaurant and private yoga sessions. Not far from the Delaware coast, the Inn is also a great place for a summer beach vacation. The base price for a retreat at the Inn is $650/night.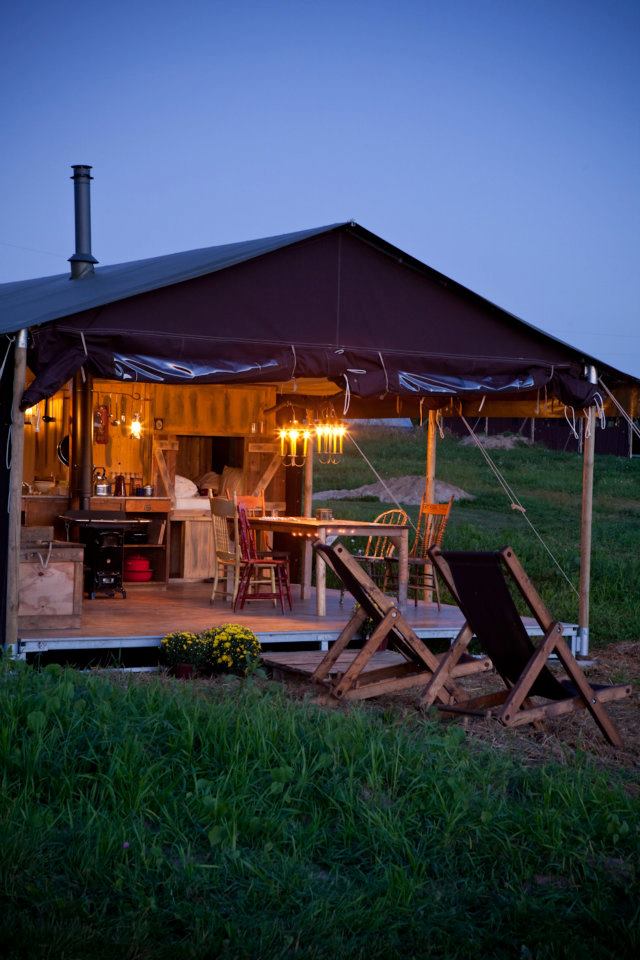 A cross between glamping and living on the frontier, this farmstead experience features tents replete with wood stove, old-fashioned hand pumps for water, lanterns and other classic American farmhouse features. Kinnikinnick Farm is certified organic and is located 85 miles west of Chicago. Want to explore the property? Visitors can pedal around on bikes, sway on the rope swing or help out with evening chores. The farmhouse rentals can accommodate 6 guests and are equipped with an outdoor wood-fired cooker. Guests can even cook up their own pizzas using ingredients from the Farm. Cost is $600-700, depending on the days you visit.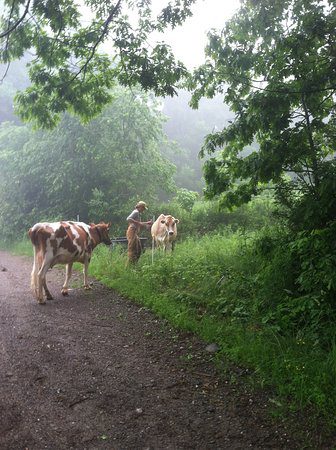 The cottage at Toddy Pond Farm sleeps 7 and the experience includes a 7 day stay. The guests of these farmhouse rentals can enjoy trips through the 500 acres of woods in this corner of Maine, pick wild blueberry bushes and strawberries or tend grass-fed cows. During warm months, the pond is open for fishing, or in winter, guests can cross country ski. Learn about beekeeping or feed acorns to the pigs. But be sure to stock up on farm-fresh artesian products made on the property. Products for purchase include kefir, raw cream, woodland raised meats and locally roasted coffee. The average cost is $285/night.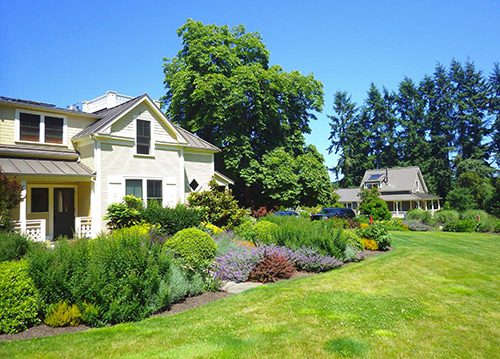 At Hey Day Farm in Washington, a recently restored 1890s farmhouse plays host to guests. Lavender fields and raspberry bushes, just one part of the 25-acre sustainable farm, surrounds the quant structure. The farmhouse is within walking distance of the farm's micro-creamery, a pasture for cows and a greenhouse. The farm even has its own restaurant, Farm House Kitchen, and market. There, you can buy farm-fresh food or attend cooking classes for all ages. Did we mention this farm is on an island? Just a short hop by ferry from Seattle's waterfront, and you'll be transported to a culinary oasis of sustainable food and picturesque grounds. Expect evenings filled with community-based fun, with dinner and dancing in the barn with locals and live country music. From $159/night.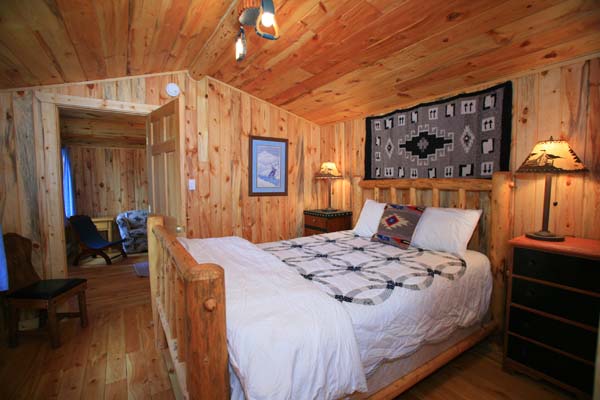 Are you more of the adventurous type? For the cowboys and cowgirls at heart, Rimrock Ranch offers guests a range of exciting excursions. From horseback riding to white water rafting and authentic Wyoming rodeos, you'll feel like a real explorer this summer. Located in Cody, Wyoming, the "Rodeo Capital of the World," your vacation farm rentals include everything from airport transportation to country style meals and guided tours of Yellowstone National Park, just 26 miles away. Or check out the Buffalo Bill Museum or Old Trail Town, both located not far from the Ranch. Or try your hand at fishing for cutthroat trout in the creek. Rustic style cabins sleep 3 to 10 guests on the banks of Canyon Creek. $1,975/per adult, $1,775/child, with a one-week minimum.
---
Would you rather buy your own? Explore our real estate section to find your dream farmhouse. Of course, don't forget to follow us on Instagram, Facebook and Pinterest for more daily inspiration and farmhouse style.