Made in America: Vintage Candles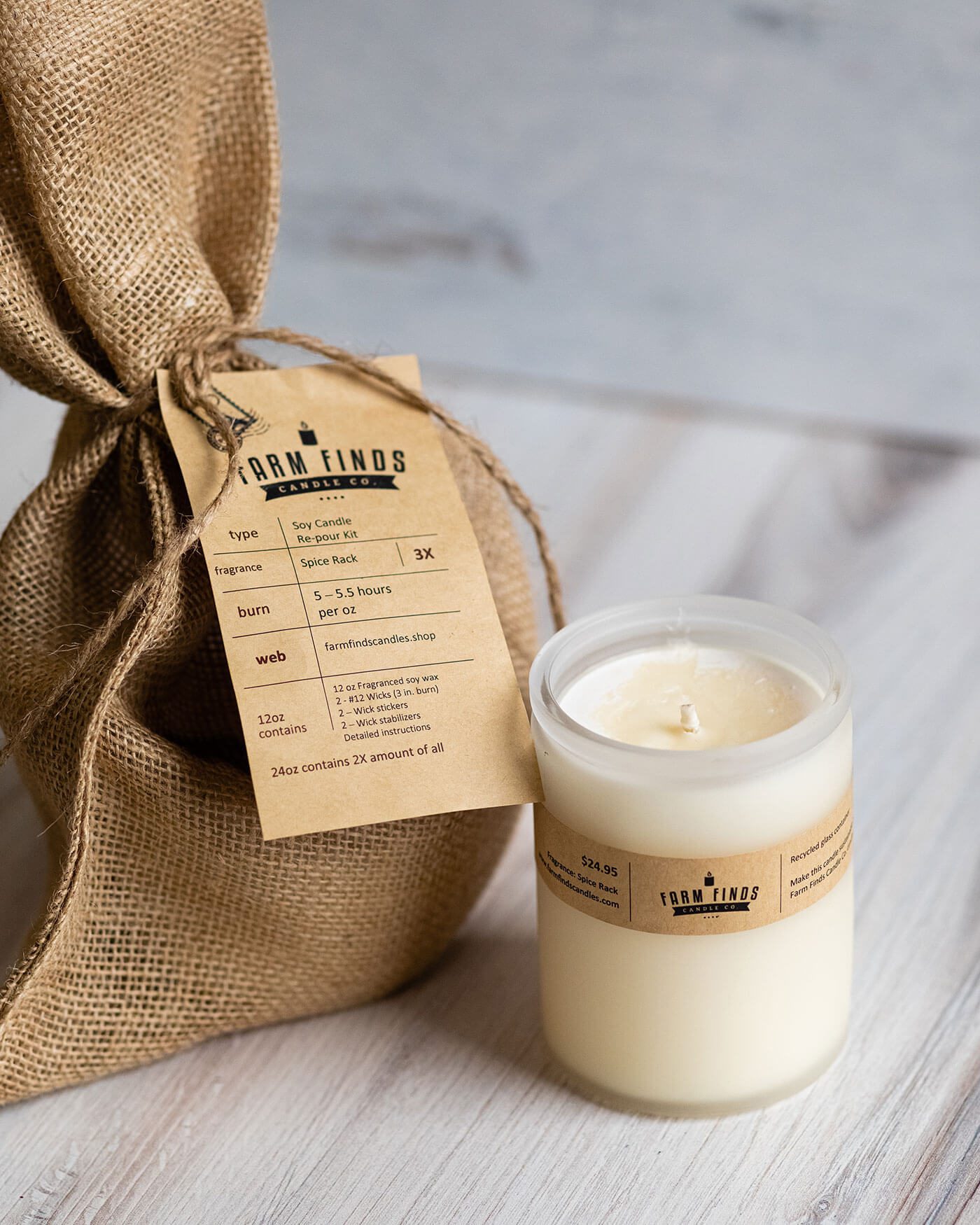 Image by Danielle Doepke, Indiana photographer
What do you get when you combine flea market finds with candles? Farm Finds Candles, a small shop in Indiana, is the answer! We've asked owner Lesley Sears to tell us her story, and about her scent-sational vintage candles business.
American Farmhouse Style: What's the story behind Farm Finds Candles?
Lesley: I have always been a candle lover, but I would hide the ugly glass containers behind pictures and other decor in my house so you couldn't see them. Then I started to wonder why I had never seen candles poured into something that fit into the style of my home. I have several antique and vintage collections, so I imagined how cute it would be to have a candle nestled in amongst my collections, and Farm Finds Candles was born.
Well, it wasn't quite that easy. I had no idea that candles were so difficult to make, I mean great candles are difficult to create. It really is a science. You have to get every part right to get a candle that burns well and smells amazing. You need the right wax (ours are soy), the right wicks, the right fragrance (in the right amount) that is melted to the right temperature and the fragrance is added at the right wax temperature. So it was a long process to perfect it.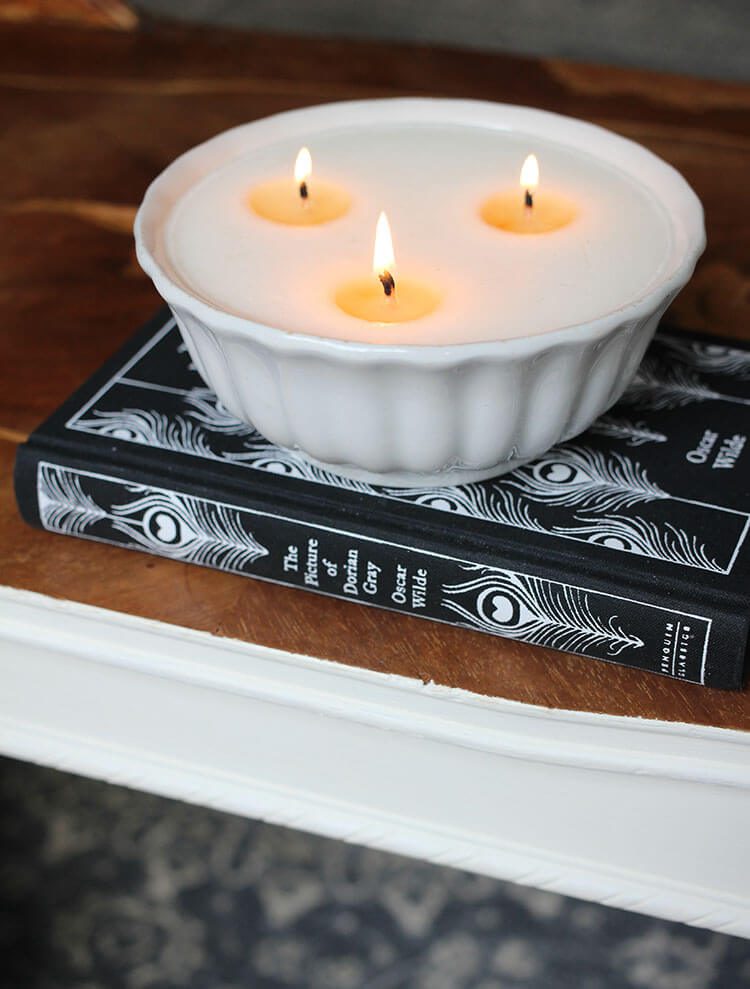 Once I did that, I began to sell, and gift, to friends and family. Those cool antique and vintage candles were burned out, and all they had left was a super cool empty container. So it was back to the drawing board to figure out how I could create a way that they could re-pour their candles at home. Plus, once I wrapped my mind around this re-pour concept, I loved that it also created candles that were sustainable and essentially would never have to be thrown away. They could be re-poured again and again.
It took a long time to figure out how the re-pour system needed to work, but after a couple of years of trying and failing and trying and failing I came up with the perfect soy wax, the perfect wick system, the perfect fragrances, and the perfect warming process to make them a reality. Then after all that work, we filed for a provisional patent. LOL!! So now we are blessed to have the first truly sustainable candle system.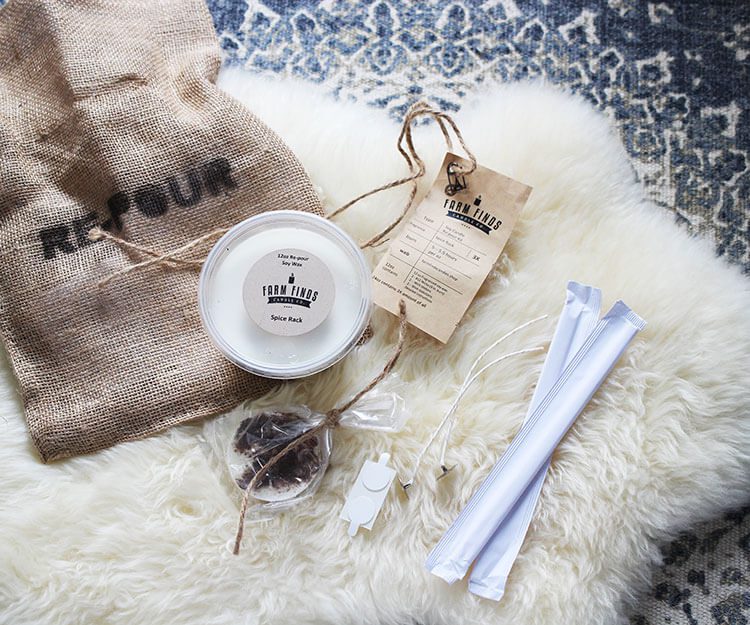 AFS: Where do you find vessels for your vintage candles?
Lesley: In all the places. We go to antique shops, flea markets, estate sales, antique auctions, anywhere that might have some containers that would make cool candles. It's funny, every antique I see now looks like a potential candle. But to me, I love the candles that our customers come up with...they are the real stars of candle pickin'.
AFS: What's Your favorite kind of vessel for candles?
Lesley: I love the big containers that you would never imagine seeing a candle in. Things like the larger crocks, large white stoneware and large granite coffee pots are some of my favorites. I just don't fill them very full, but they burn forever and look amazing. I also like some of the antique glass that has the ripples and bubbles in it. I think they look gorgeous when they are burning. But my favorite containers that many of our customers use are those antique heirlooms that they have been gifted by a Grandmother or Great Aunt, turning them into candles gives them another way of appreciating those sentimental items that otherwise may be stored away in the attic.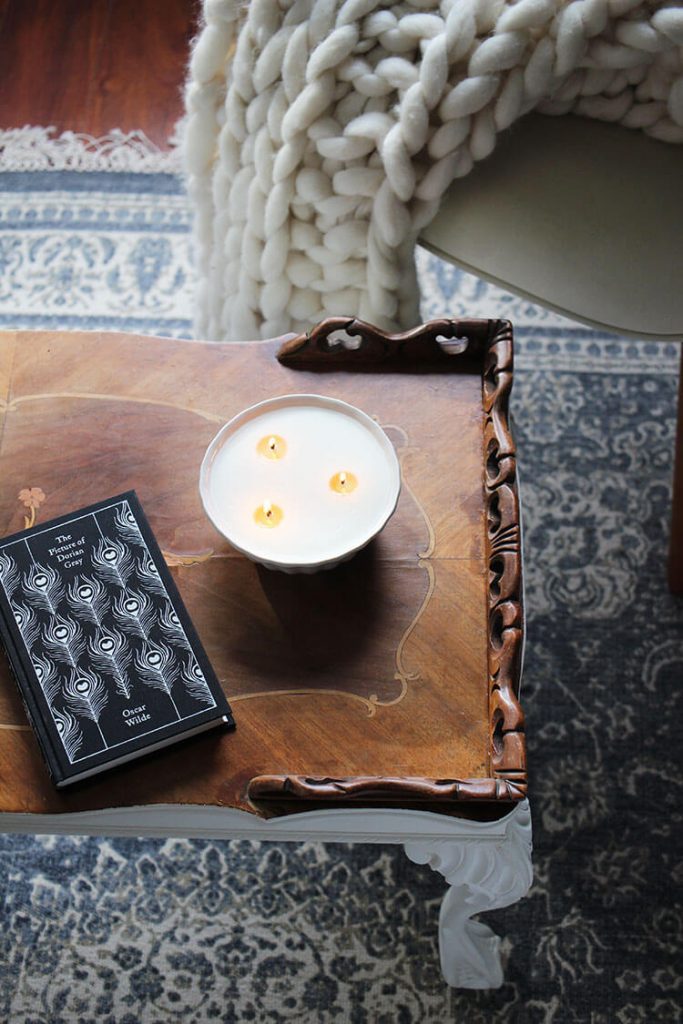 Lesley: Mmmmm...that's tough. I really love our fragrances that have bakery notes to them. So I almost always have larger containers of B&B Breakfast, Snickerdoodle and Spice Rack burning somewhere in my house.
But then I will use smaller containers for accent fragrances, like Grandpa's Tobacco or Orange Slices, these complement the bakery scents really well. We're working on a fragrance wheel that helps people understand which fragrances work together well and will help people create their own personal scent story for their homes.
There is definitely a strategy on how to pull fragrances together and how to use larger and smaller containers in different rooms to create a unique home fragrance. I love to throw in a pop of an interesting fragrance like Mint Mojito in the entryway of my home, I always imagine this like a pop of color in a favorite outfit. Just something a little unexpected.
AFS: Do you create the products out of your home, or do you have a studio?
Lesley: We are on a mad hunt for a studio...preferably an old barn or something that would complement the brand. Since we officially launched nationwide in August it's been CRAZY!! We know we have to move in the very near future, but we currently pour in our home and for big orders we have shared some fun industrial space nearby.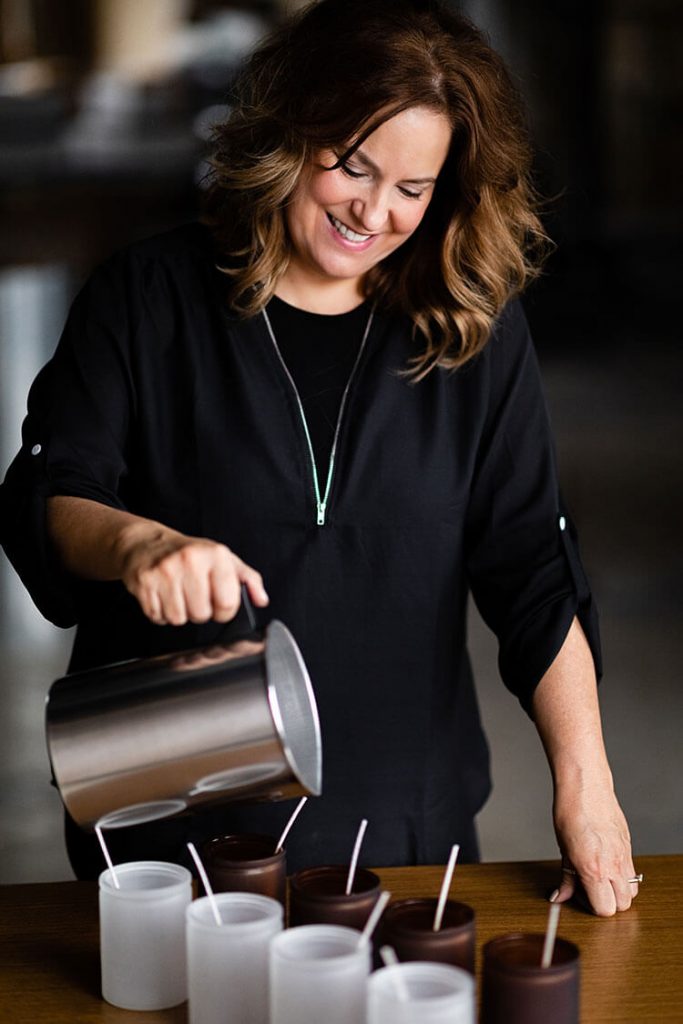 AFS: How do you come up with the scents for your vintage candles?
That's another trial and error. Our scents take a lot of testing to find the one's that will work with our candle re-pour system. Plus, since we are so passionate about having candles that smell amazing both while they are cold and while they are burning, we only have about a 5-10% success rate on candle testing. Which means we have to test at least 10-15 fragrances to find one that we love and works in our system. Our sniff testers are very picky and hard to please!
---
To get one of Lesley's fun vintage candles, head over to Farm Finds Candles! Of course, don't forget to follow us on Instagram, Facebook and Pinterest to get your daily dose of farmhouse inspiration!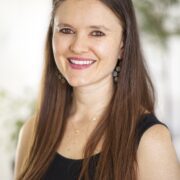 Victoria Van Vlear
Victoria is the brand leader and editor of American Farmhouse Style. She shapes the editorial direction of the brand, both through the physical magazine and digitally on the brand's website and social media platforms. As a home décor enthusiast and DIYer herself, she knows what a little paint and patience can do for a room! Victoria is also a wife and mom to two little ones: one on earth and one in heaven. With any (not so spare) time, she devours book and dabbles in fiction writing. You can follow her on Instagram @victoriavanvlear