Frugal Turned Fancy in Idaho
Photography by David Fish
Styling by Eliza Beth Olsen and Margaret Nash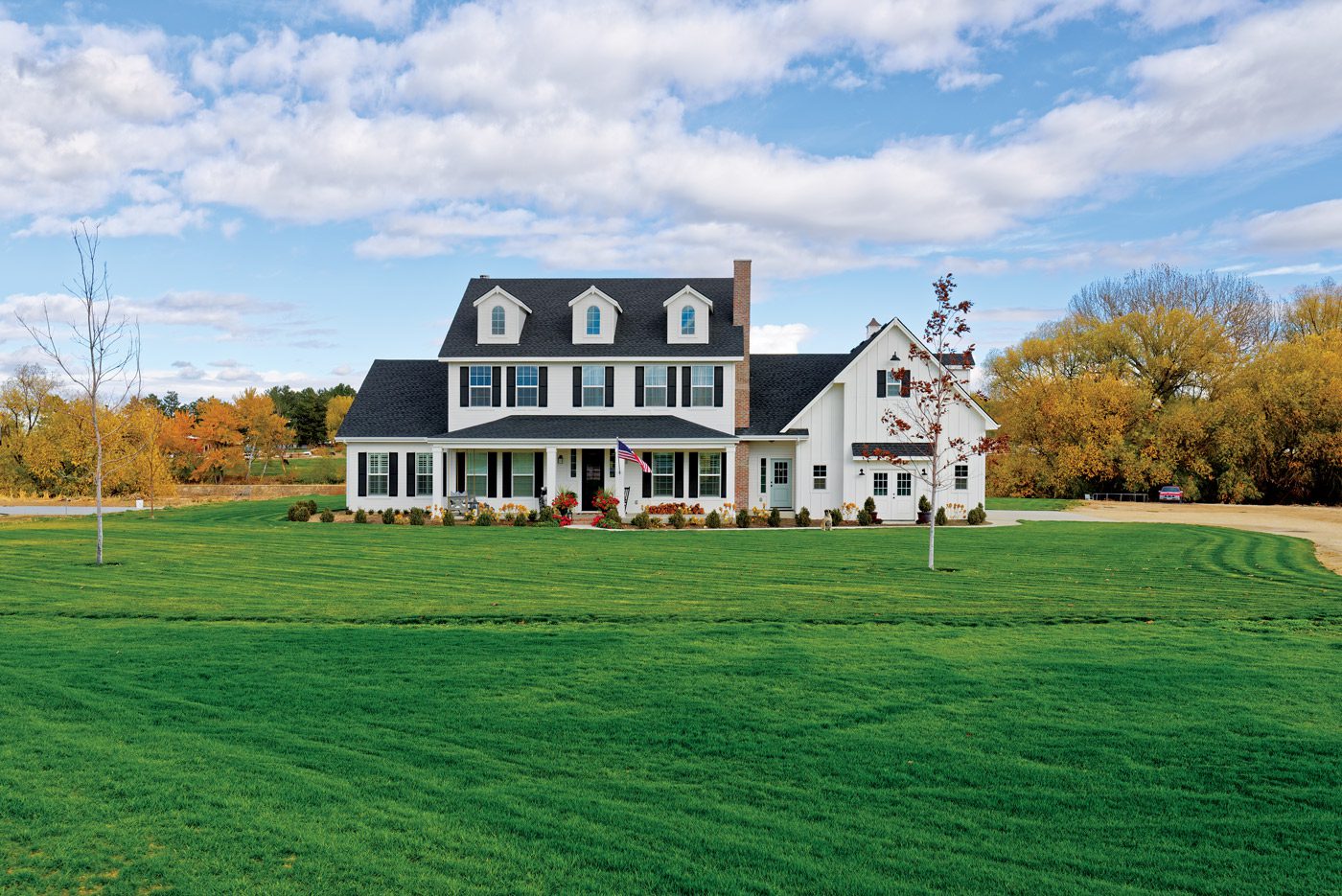 Photography by David Fish
Styling by Eliza Beth Olsen and Margaret Nash
Twin sisters take their life-long love for farmhouse style to the next level in their Idaho homes and business.
What's better than a twin sister? A twin sister who shares your love for farmhouse style, of course. Idaho natives Elizabeth Olsen and Margaret Nash of Fancy Farm Girls have made a business out of their frugal turned fancy penchant, transforming secondhand finds into treasured pieces. Having grown up as two of nine children on their family dairy farm, Elizabeth and Margaret learned the value of resourceful home décor habits when they were children.
Now as adults, they find inspiration in their mother's money-saving habit of furnishing their childhood home with thrifted finds. The sisters blog about upcycling furniture on their blog, Fancy Farmgirls, and host a biannual barn sale out of Elizabeth's home, where they sell used furniture pieces they've personally transformed.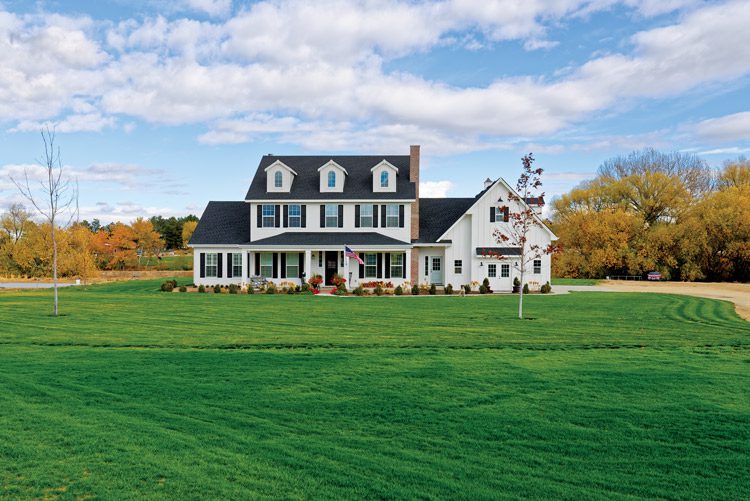 Back to Basics
Elizabeth's home is in the city of Meridian, which neighbors her hometown of Boise. When Elizabeth couldn't find her dream style available in Idaho houses on the market, she and her husband, Nathan, decided to design the home themselves. They were able to customize a farmhouse to perfectly suit their needs.
For home design, Elizabeth recommends going back to basics for furnishing and decorations. This attitude has resulted in her avoiding passing trends in favor of timeless looks. It's easy to get caught up in trends, but the elements that are most important to you are probably timeless.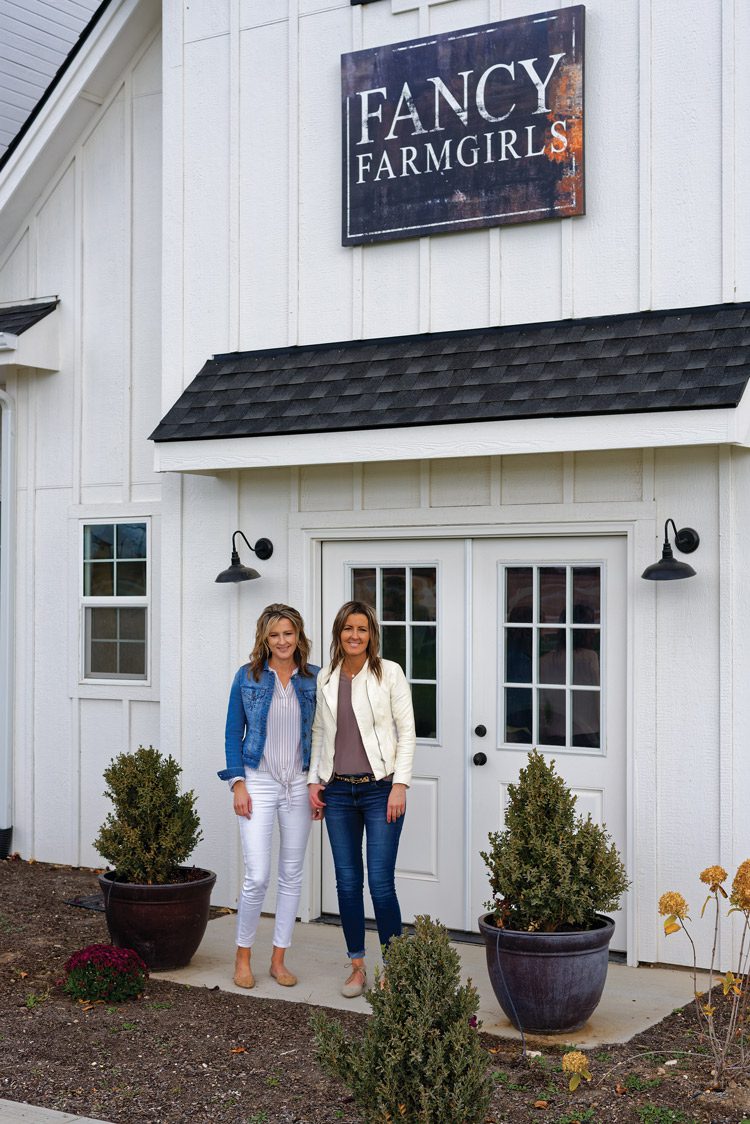 The backbone of Elizabeth's home comes from her beloved farmhouse style. The hardwood floors, shiplap accent wall and open floor plan in the kitchen imbue her home with farmhouse charm. Elizabeth, who says she "brought some colonial style home to Idaho," mixes an East Coast-inspired look through the spaces with her use of bright whites and a clutter-free style.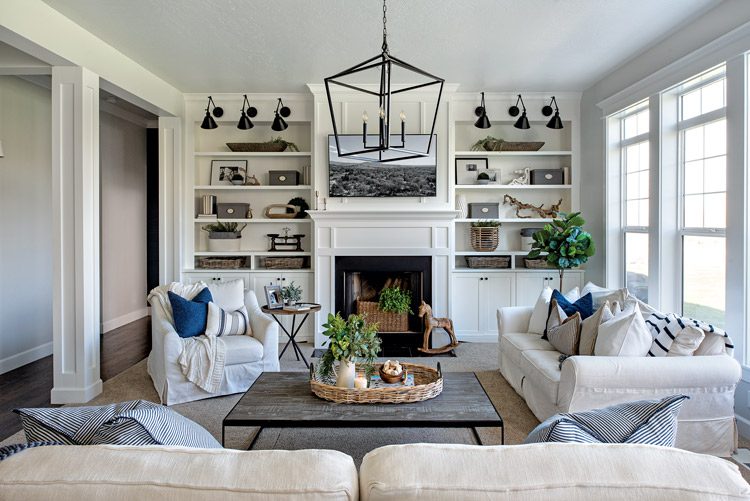 Elizabeth believes that when it comes to lights, "bigger is better," so she mainly uses oversized, lantern-like lights. She also adds an industrial edge with her metal, open-look chandeliers that "complement the traditional farmhouse elements." As for color, Elizabeth accents the white interior with grays and blues. Most notably, she shows off a dark-blue accent wall in several rooms to weave a consistent color palette throughout the home.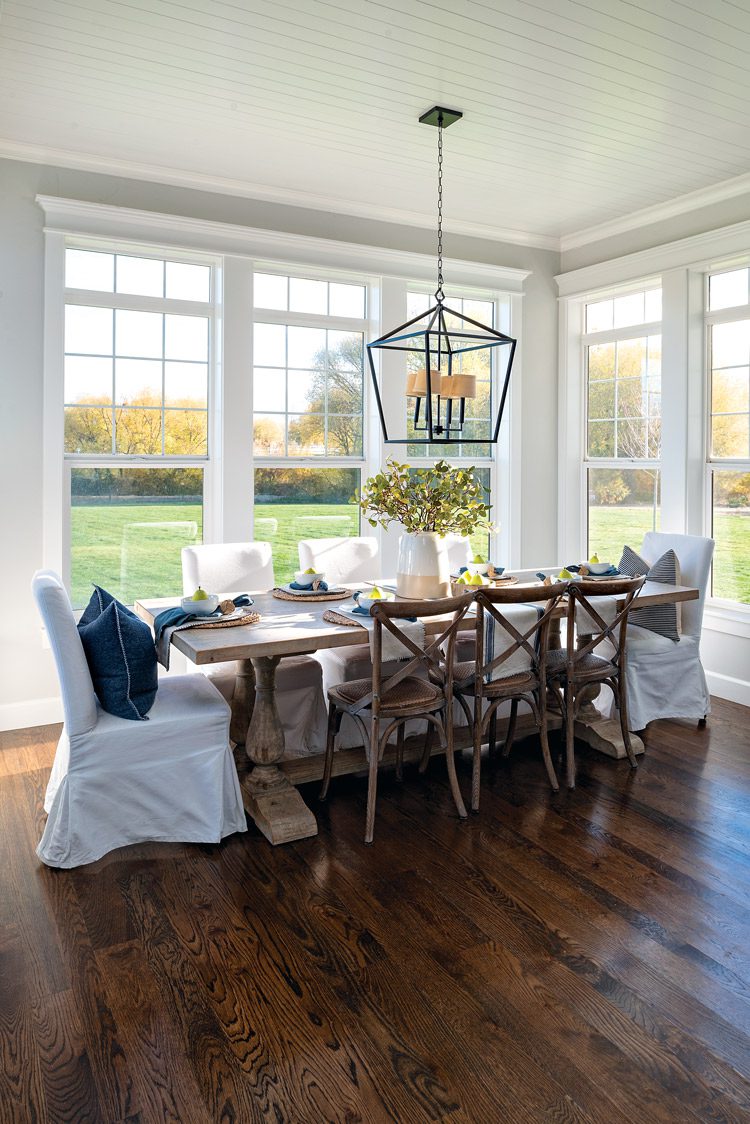 Frugal Turns Fancy Design
Margaret considers herself lucky that the style she and her sister naturally gravitate toward is kid-friendly and allows them to "not feel like tip-toeing is necessary" in their homes. The twin sisters have 11 children between them, so family-friendly and durable design has always been of utmost importance to them. With their big families, they insist on simple décor, which is often easier to maintain. Additionally, they find that their affinity for inexpensive, used furniture also translates to kid-friendly. "A rustic piece that is designed with some nicks and scratches can easily take more from kids," Elizabeth says.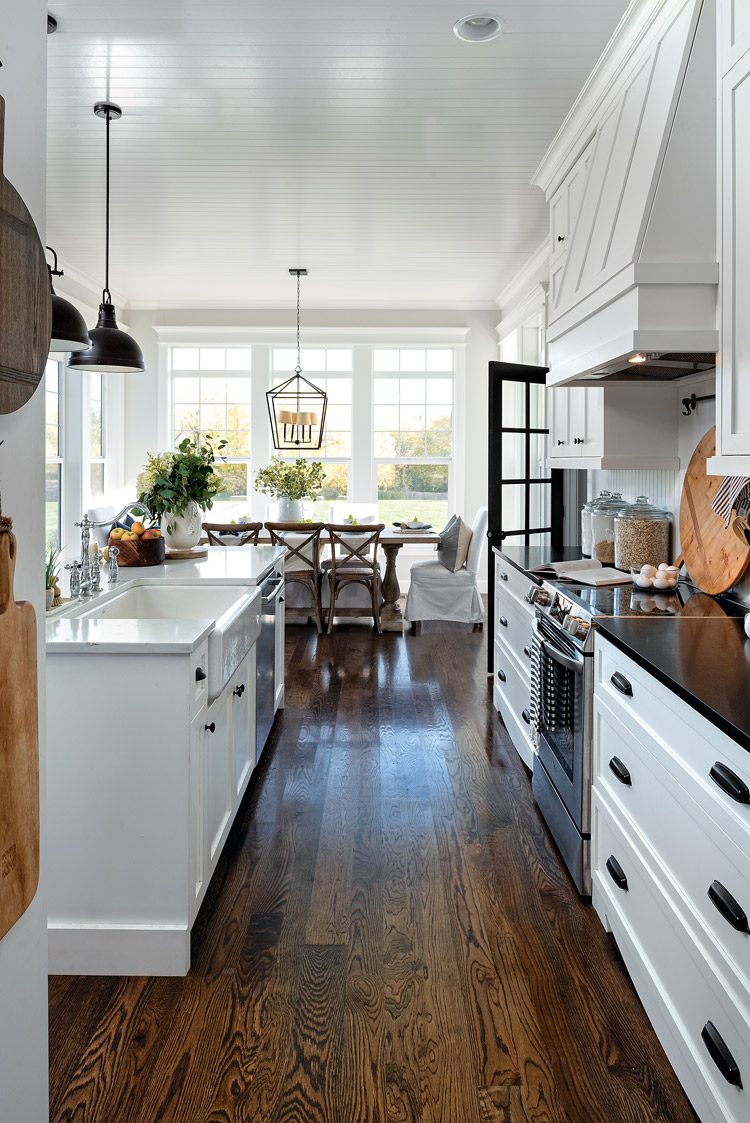 Second Chances for Secondhand
When the two sisters were ready to delve deeper into the farmhouse community, they were inspired by a friend. "My sister Margaret and I were inspired to start a blog after seeing our friend start one," Elizabeth says. "Since then, we keep finding ourselves inspired by other creatives." Once they discovered the lively virtual community, they felt energized to start their own blog. Seven years later, Fancy Farmgirls has grown into a forum in which they can document their furniture projects.
In collaboration, the two sisters decided to join forces and become vendors of their refurbished furniture. For their barn sale and their own homes, they believe in buying used furniture with potential. Margaret loves that they can "transform items and discover what that piece can be in a new way." Their habit of giving secondhand furniture new life has grown into a love that characterizes their business, blog, home and sibling relationship. Elizabeth believes that nothing is more gratifying than taking something plain and "turning it into something beautiful and custom."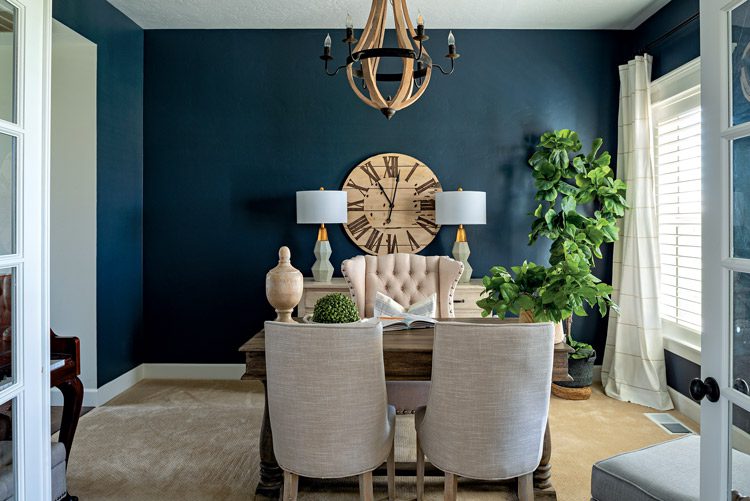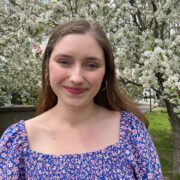 Elizabeth Falkenberg
Elizabeth Falkenberg is a Research Strategist working in the data analytics, research, and digital strategy group at United Talent Agency. At UTA, she authors data-driven reports and studies for celebrity and brand clients. She is a graduate of Brown University, where she studied Modern Culture & Media. Elizabeth lives in New York with her boyfriend, Noah, and rescue dog, Ellen.