Tour This North Carolina Cabin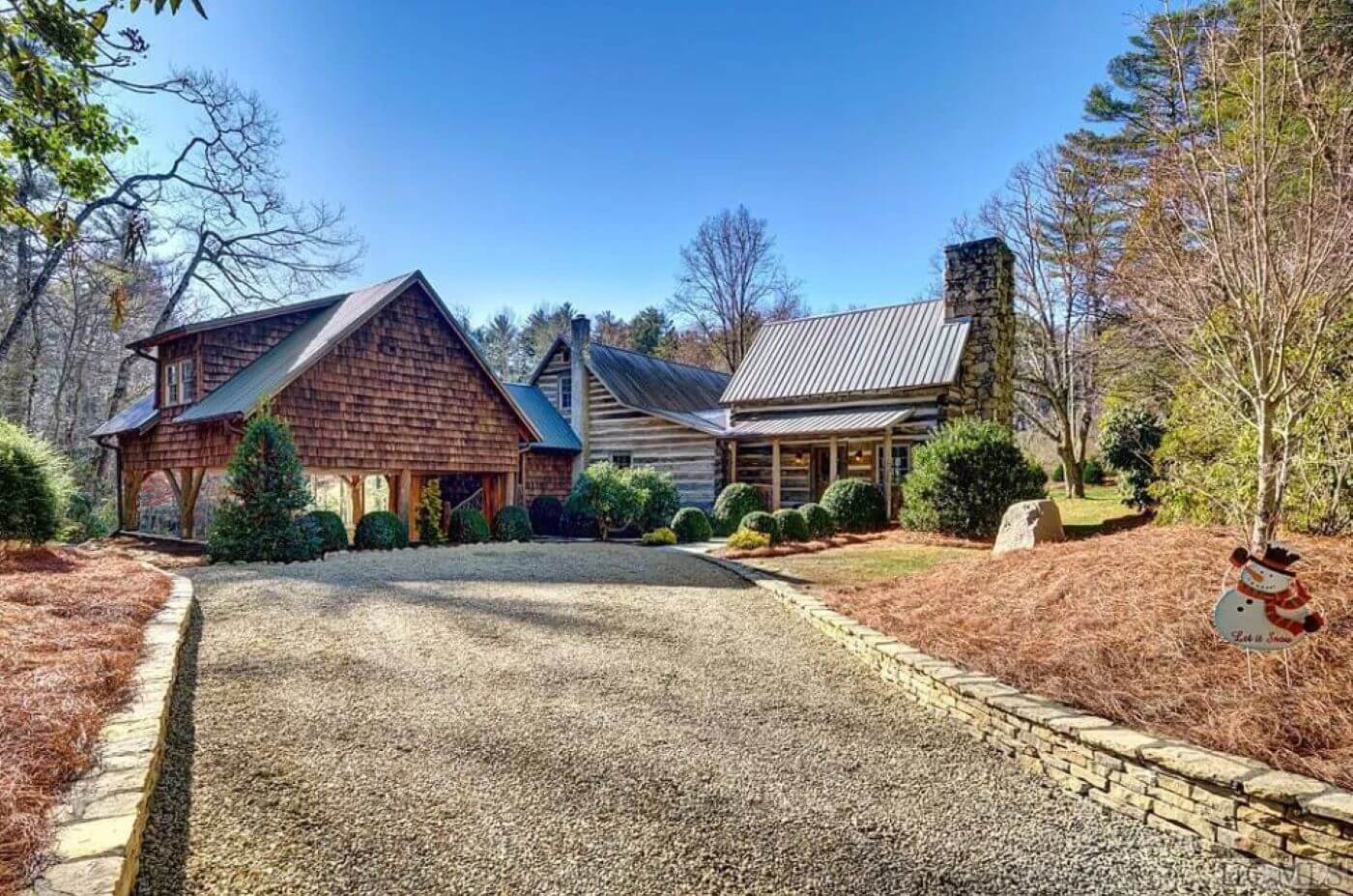 Located in Cashiers, this in-town North Carolina cabin home resides on 1.14 acres that include trails, lush woods and the property's very own pond. Cashiers is a mountain town, popular for its natural beauties: the spectacular Silver Run Falls and the even larger falls of Gorges State Park. Not far from dazzling peaks—the Blue Ridge Mountains and the Appalachian Mountains—this town is the perfect vacation retreat. But with a newly renovated two-story dream home (complete with two master suites and private baths) like this one, you won't need a ski resort to enjoy the mountain life.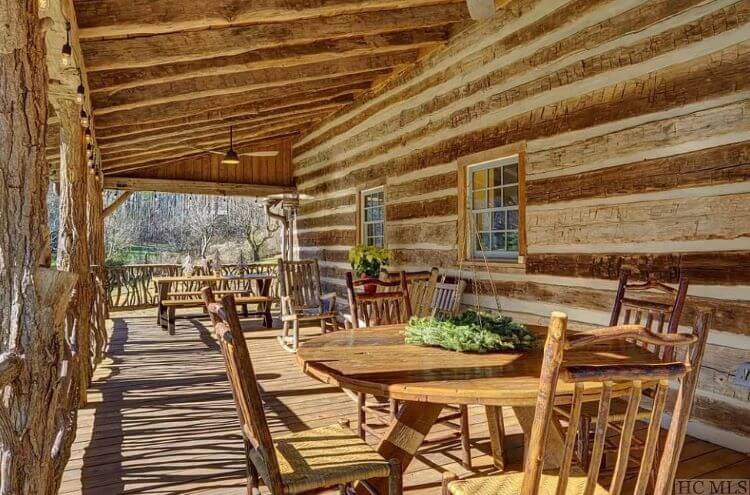 Log Cabin Meets Farmhouse
The home is spacious with an open floor plan, but cozy and convivial for smaller family gatherings as well. Except for the bathrooms, which feature tile floor, hardwood floors can be found in all the rooms, living up to the house's cabin exterior—traditional log wood and mortar.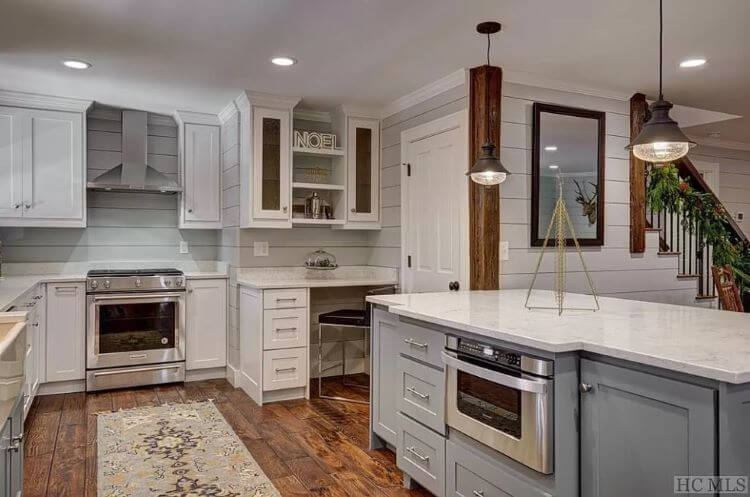 And yet much of the interior wall paneling is shiplap in classic white and a new take on shiplap color with smoky grey, perfect for cultivating that farmhouse style we all adore. While the living room is the original log cabin with a wood burning stove, it has a cathedral ceiling with exposed beams, a modern update on the homestead life.
The Good Life
This gorgeous property includes so many distinctive and opulent features. There's the main master suite's French door entrance, along with its large walk-in closet, James Martin vanity with glass vessel sinks and a deep cast iron soaking tub. Check out the spacious kitchen for more farmhouse style vibes, with a deep farmhouse sink, new stainless steel KitchenAid appliances, granite countertops and charming eggshell blue cabinets.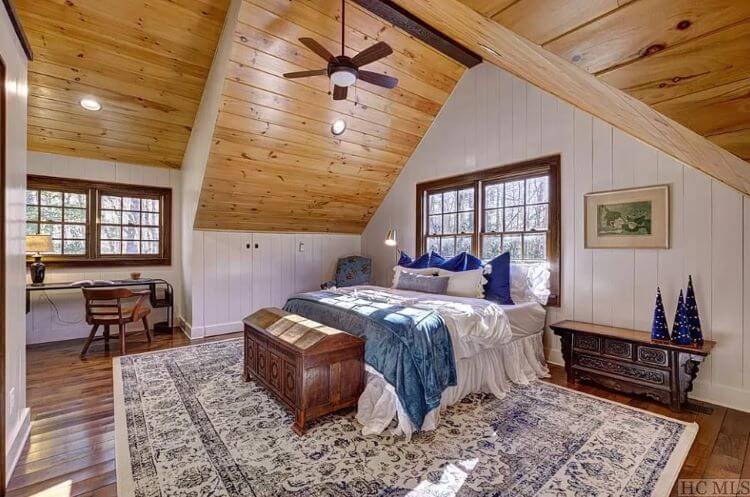 Private North Carolina Cabin Resort
This cozy North Carolina cabin in the mountains is also a guest's dream getaway. Just check out the back deck for a view of the private pond stocked with trout. Your guests will have so much to see and do on the property. The pond is spring fed and perfect for fishing, or perhaps you and your guests would rather bask beside the fire pit and stone patio.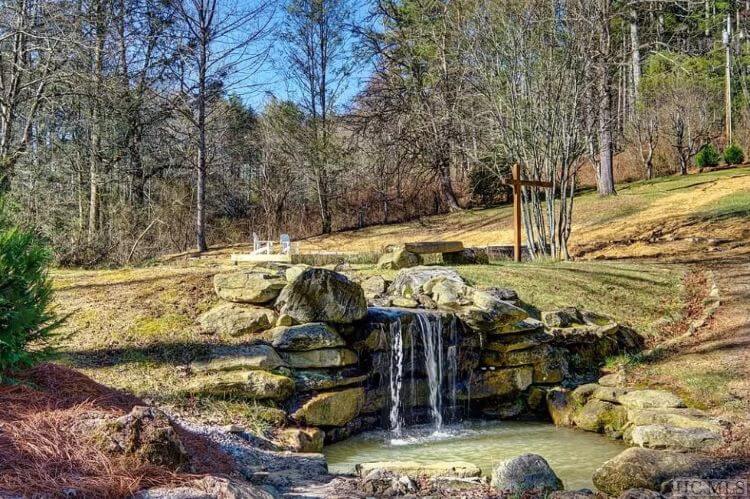 Enjoy the views of the landscaping, the last of the legendary, Vaugh Billingsley. The home also has two guest rooms upstairs with their own walk-in closets and a shared bathroom featuring a marble floor and deep jetted tub. The lower level has a private entrance. With all these gorgeous amenities, your guests will never want to leave. Meanwhile, you will certainly be living the high life up in the North Carolina mountains.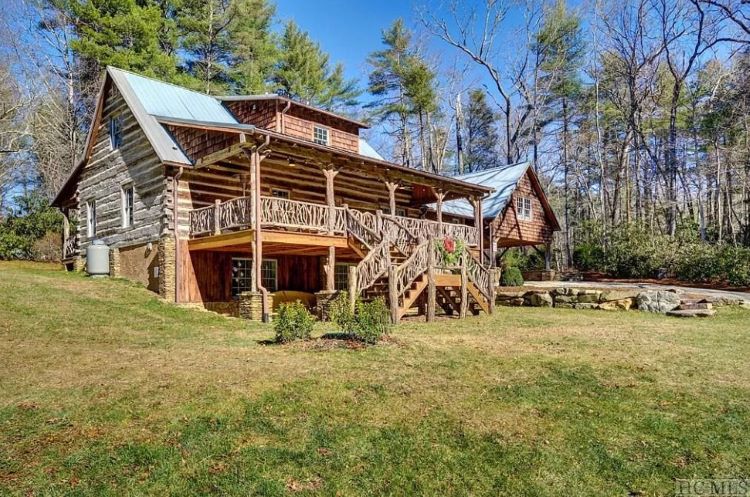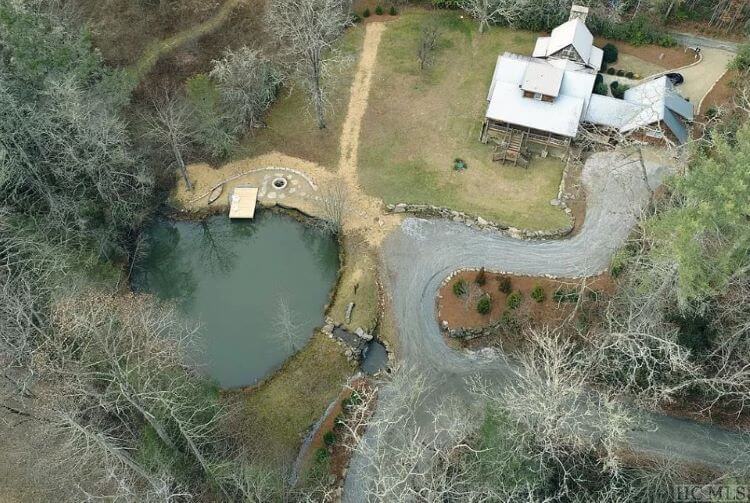 See more of this North Carolina cabin property on Zillow.
---
Prefer the quiet life on the range? Check out these dream ranch homes. Of course, don't forget to follow us on Instagram, Facebook and Pinterest for more daily inspiration and farmhouse style.