An Airstream Ready for Adventure
This 1969 Airstream trailer brings American charm to the road—learn how to add some Airstream charm to your home too.
Vintage Airstreams are the epitome of the American cross-country road trip. When Todd and Sarah Thompson acquired one, they decided to retrofit it with a California vibe, mixed with rustic country flair. Sarah wanted to ensure it remained authentic and retro but with some necessary improvements.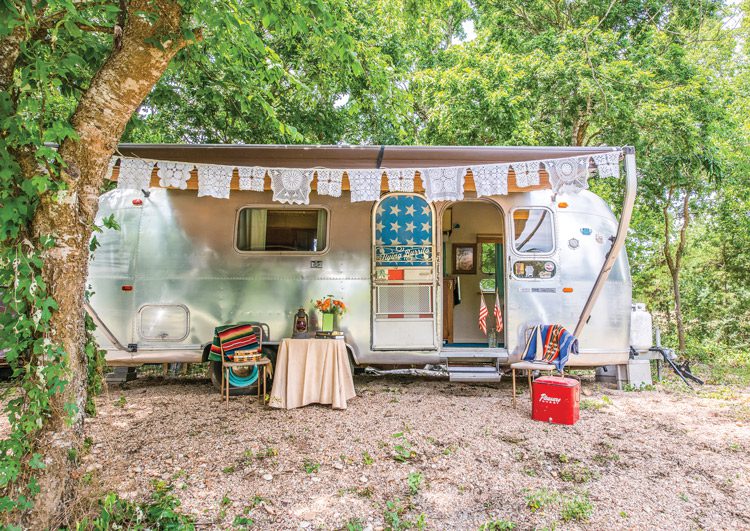 Also Read: A Modern Farmhouse Guest House
The carpet and wood are all original, but she replaced the plumbing and electrical wiring. The trailer's remodel was a group effort: Todd painted the American flag on the inside of the trailer's door, and Sarah recovered the couch and made the pillows. "We find, fix or make," she says.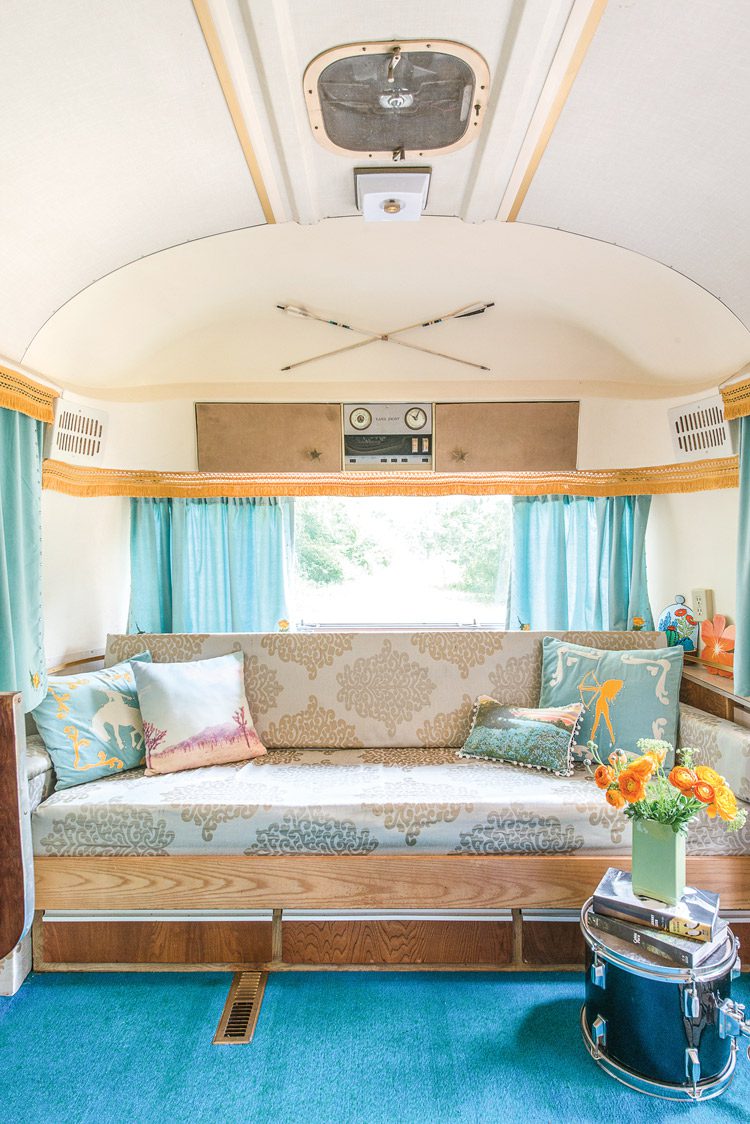 Also Read: Quick Tips for Early Fall Decorating
SoCal Vibes
To evoke the 1970s dreamy style of the Flying Burrito Brothers (country music star Gram Parson's band that Sarah cites as her source of design inspiration), Sarah took apart an old blanket and created the white lace banner across the awning. She also sewed the curtains to match the original bright blue carpet to make it look like an existing feature.
Other touches needed no alteration, such as the antique tambourines and vintage Pleasure Chest cooler that add to the classic summertime theme. Sarah also proudly displays her appreciation for Gram with a "Flying Burrito" metal sign hanging on the door.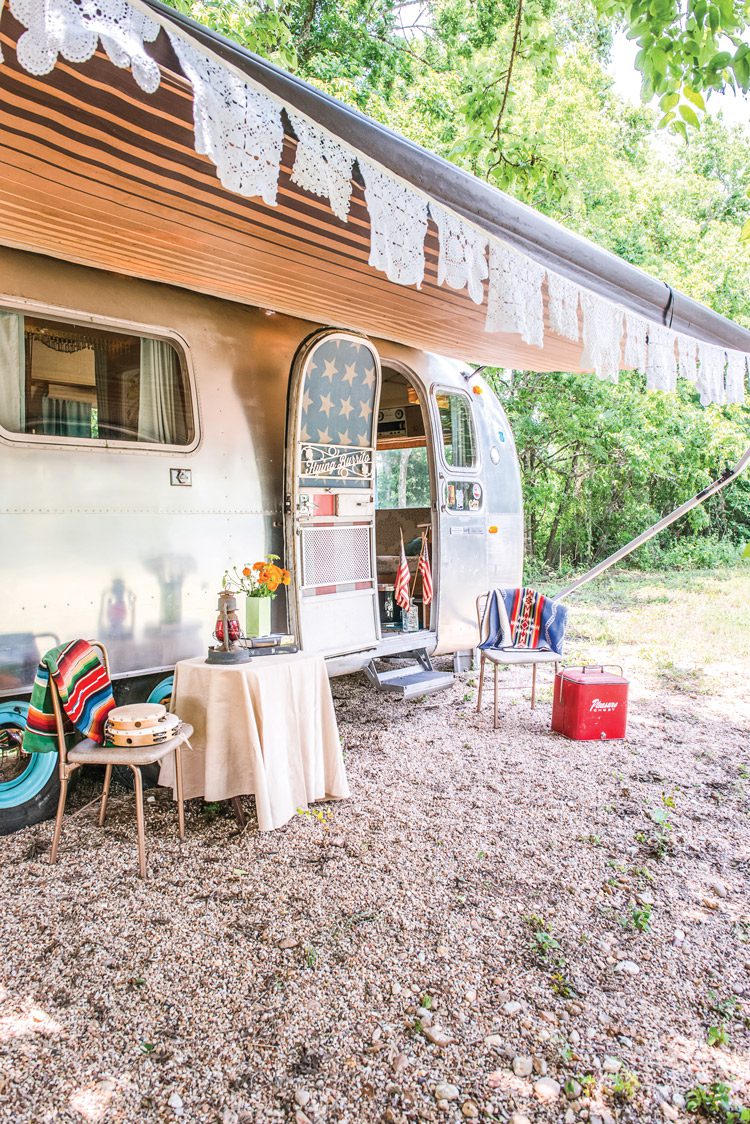 Easy Living
While the trailer sits on the Thompsons' Burton, Texas property, it looks like it would be right at home in Joshua Tree, California. The trailer has a Southern California look with a dash of Southwest style. With its orange and turquoise accents and laid back 'front yard,' it's a fun guesthouse for visitors.
Adding An Airstream To Your Home
Whether you're looking to keep your Airstream in your yard when it's not being used for road trips, or you're thinking of adding a vintage one to your home for the extra space, here's how to make it look great (and function well) year-round.
An awning is a great addition for summer days when it's too hot to stay inside. It will allow you to enjoy a breeze in the shade.
If your trailer is staying in one place for a long time, decorating the "front yard" will make it part of the space. Cover simple chairs or a shabby table with a colorful blanket or a linen tablecloth to give it a homey vibe.
Look for used Airstreams on websites like Airstream Marketplace and RV Trader.
---
If you enjoy the southwestern flair of this Airstream, then check out this Desert Farmhouse Oasis. And don't forget to follow us on Instagram, Facebook and Pinterest for your daily dose of farmhouse inspiration!