A Modern Farmhouse Guest House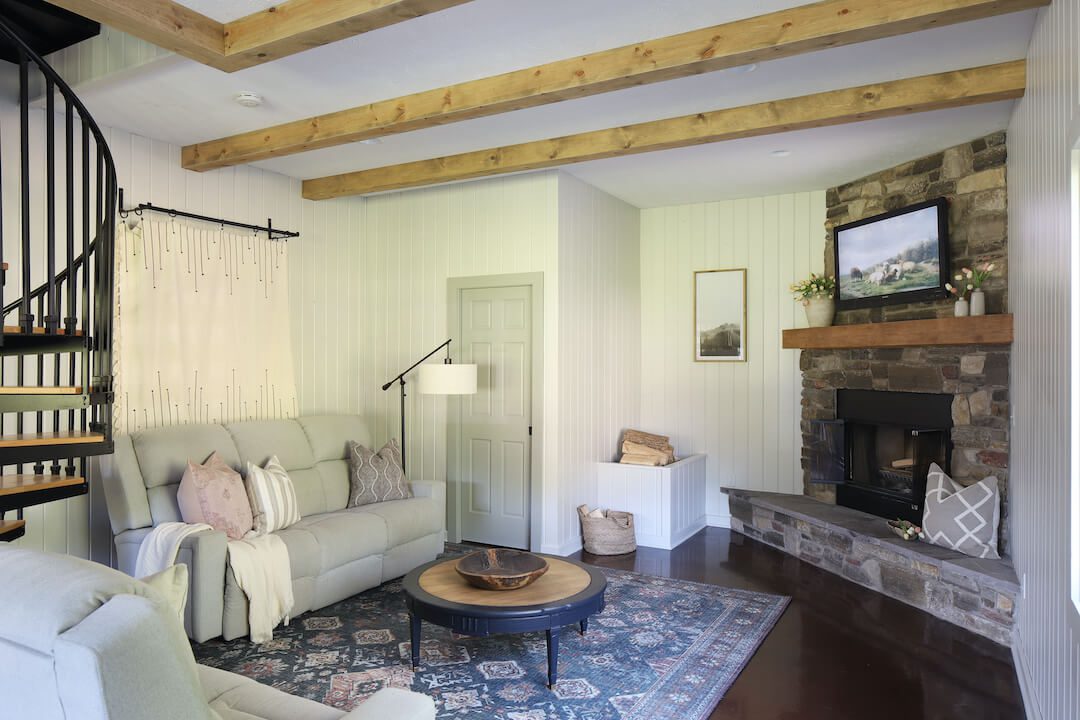 A guest house is an extension of your home, so you'll want it to show off your home's style. This is true for blogger Sarah Symonds of Grace in My Space, who has thoughtfully designed a cozy retreat to welcome her visitors.
To see a full tour of Sarah's home, check out our June/July 2021 issue!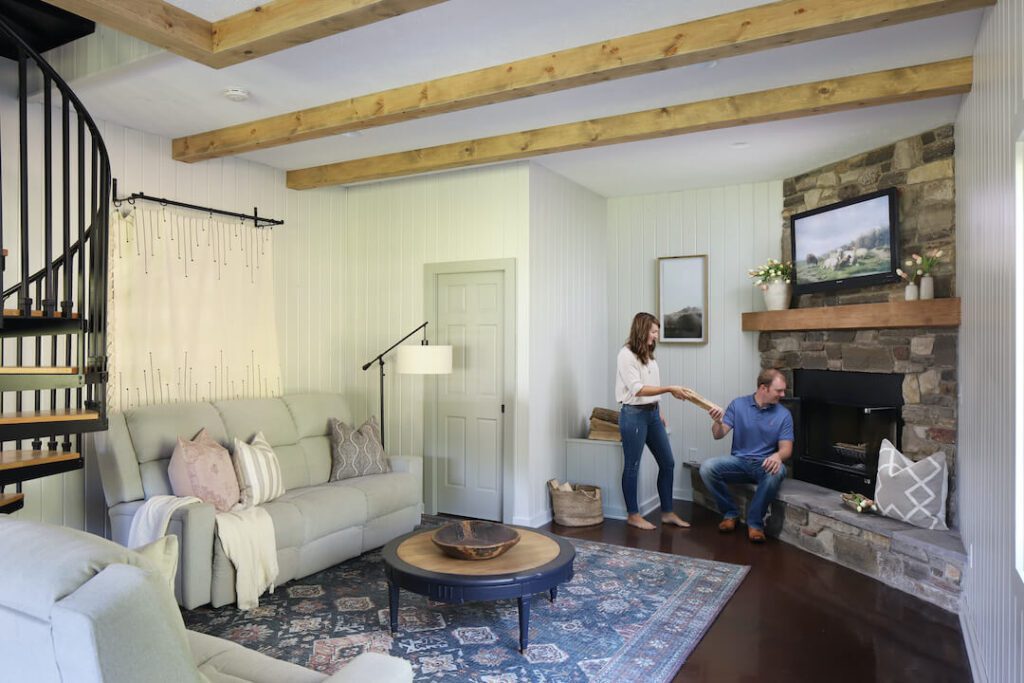 Guest House Basics
Just because Sarah doesn't use her guest house much herself doesn't mean she was going to let it become an afterthought. "I want anyone who enters to immediately feel like they can make themselves at home," she says.
Like many of the rooms on the property, the guest bathroom needed a major makeover. The original pink countertops and pine walls felt too dated and busy for the minimal and clean look Sarah was going for so she turned to the transformative powers of paint.
"Rather than gutting it, I remodeled it with a fresh coat of paint on every surface, including the light fixture and countertops, transforming the space to a modern day design," Sarah says, proving that a successful remodel doesn't always have to involve drastic measures like hiring contractors and knocking out walls.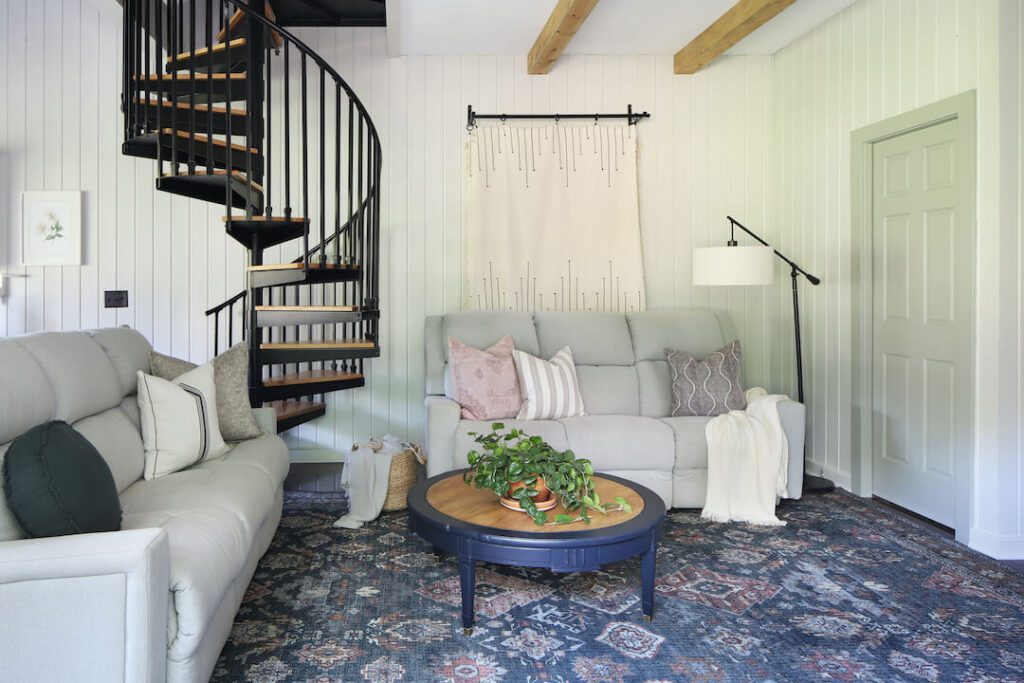 Paint
For the guest house walls, Sarah opted for a light green color that "mimics nature and sets a peaceful tone in the space." We're often so focused on what's going into a room that we forget that what goes on the room is just as important. Paint color dictates what kind of light is reflected in the room and how open a space feels. The soft colors Sarah chose brighten the room but aren't harsh like a stark white would be.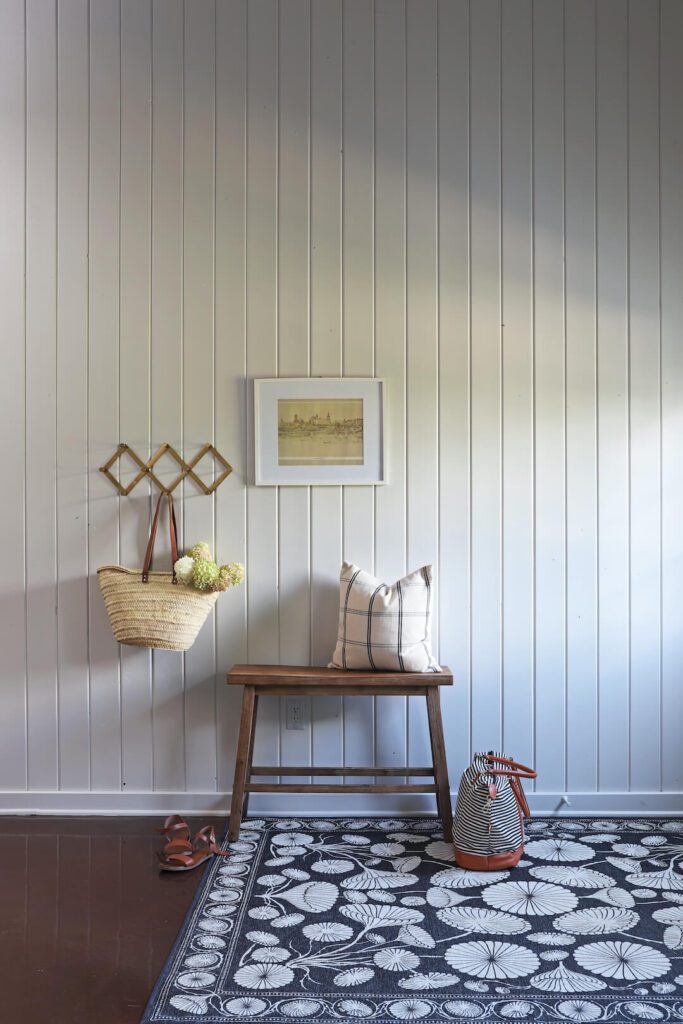 Furnishings and Decor
The furniture is plush and inviting and ideal for kicking back after a long day of visiting. Sarah keeps it casual and steered clear from anything "too precious or pretentious." She stuck with this kind of thinking when choosing the finishing touches. "Simple decor items, like found pottery, baskets with cozy textiles, and a vase of flowers provide something visually appealing to make the space feel lived in and intimate," Sarah says.
This guest house is truly an extension of Sarah's modern farmhouse style, and reflects that to her guests. "We want it to be as welcoming as possible," Sarah says. "They can come in and have everything they need." With a wood burning fireplace, a soft reading light, and plush sofas, what more could a guest ask for?
---
Love this look? Find out the staples of modern farmhouse style! Of course, don't forget to follow us on Instagram, Facebook and Pinterest for your daily dose of farmhouse inspiration!