A California Flea Market Home
A homeowner with a love for flea-market finds creates her own little paradise in her California flea market home.
Krista Kousens is a physician's assistant—but her unofficial resume has a few more titles. Backyard farmer. Lover of all things old, rusty and weathered. Jeweler, purveyor of flea-market finds and caretaker of 16 animals. Such a full and interesting life requires just the right home, one that inspires creativity while accommodating a veritable menagerie. That's what she has accomplished in her California flea market home.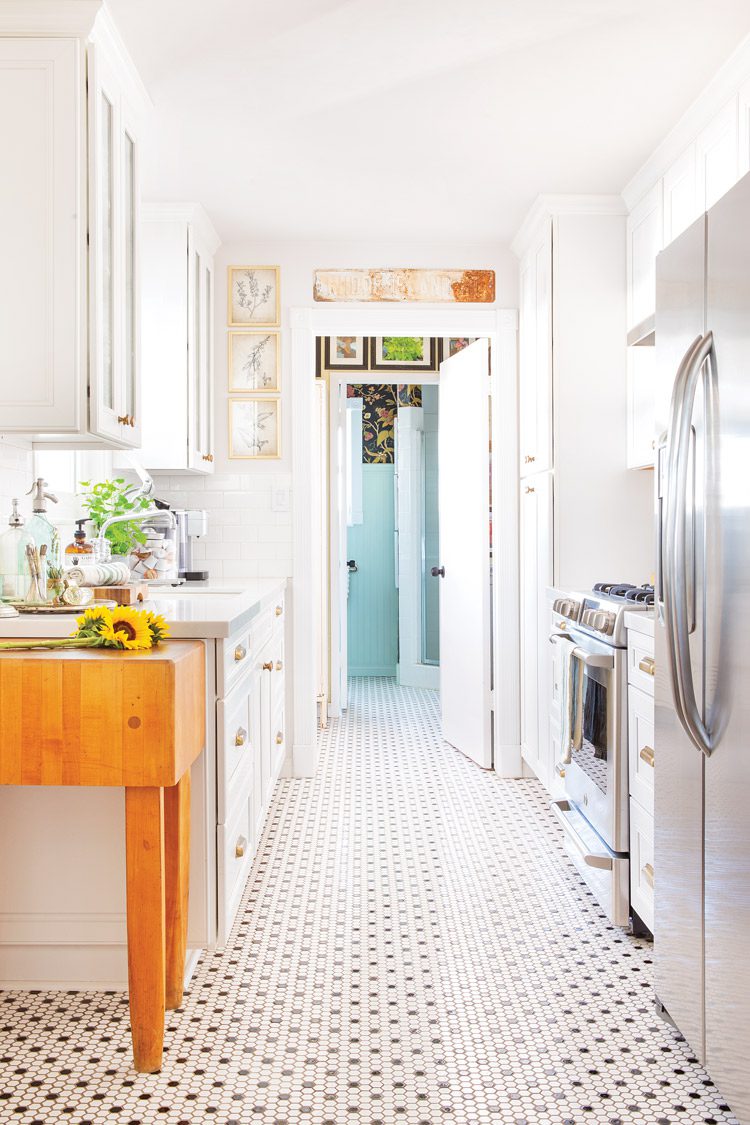 Enter a 1955 simple tract home located in Orange, California. When she first toured the home, Krista fell in love. "It was clean and simple," she says. "I was drawn to the large, flat yard, the gorgeous brass chandelier in the dining room and the fact that there were no modern upgrades. I couldn't believe nobody had snatched it up yet!"
Flea Market Style
Though she has zero formal training in interior design, Krista transformed each room and kept going, creating an outdoor dining room, a she-shed and a chicken coop. Each space is enlivened with one-of-a-kind finds. "I have no interest in going into a store and buying a matching set of furniture," she confides. That's apparent from one look at her inspiring spaces. There's no way to find such uniqueness in a big box store.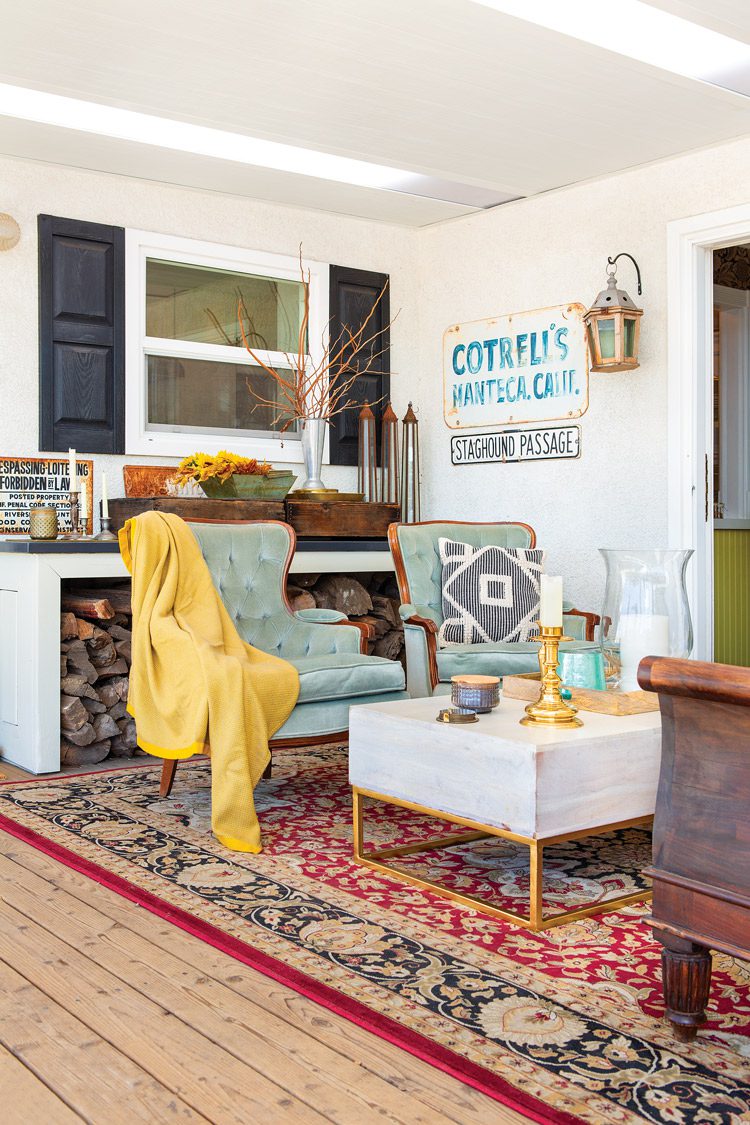 When Krista first purchased the home, there was nothing beyond the dining room. "You would just step out a sliding glass door into a dirt planter box," she recalls. While some would have built a run-of-the-mill porch or planted a garden, Krista envisioned something special: an outdoor living room, where guests could have all the creature comforts of the indoors while enjoying nature.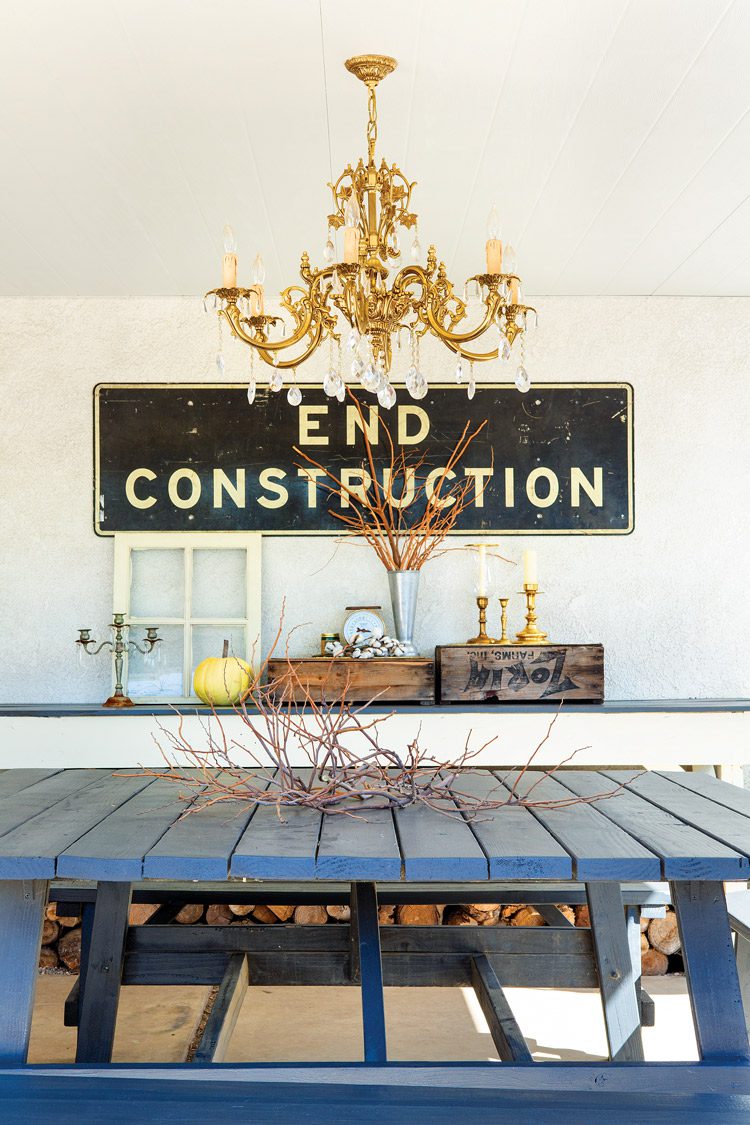 She had a deck built and replaced the wood patio cover with an aluminum one. "I'm not a fan of outdoor furniture," she says, so she found durable items that still had the detail and elegance of indoor furniture, including a $50 rug on Craigslist and a wooden sofa at a thrift store. Fireplace wood gives a touch of rustic country romance to the space. "I wanted a spot to store wood that I could access easily on a rainy night. Plus, I think it looks pretty," Krista says.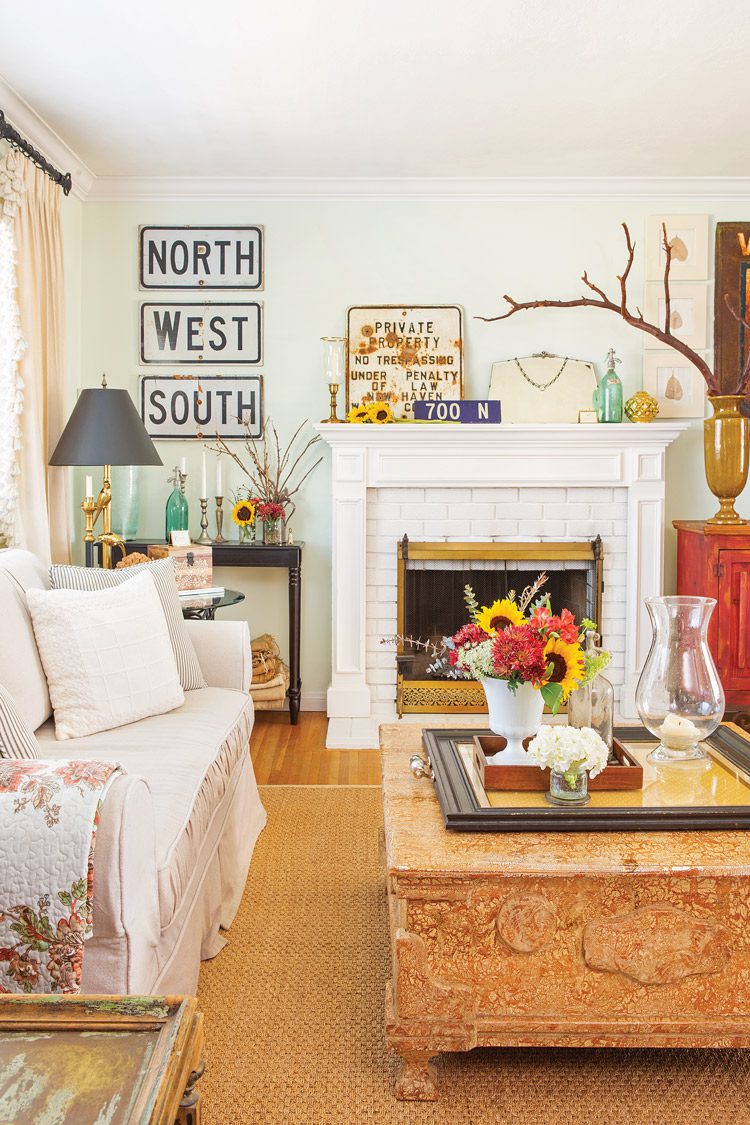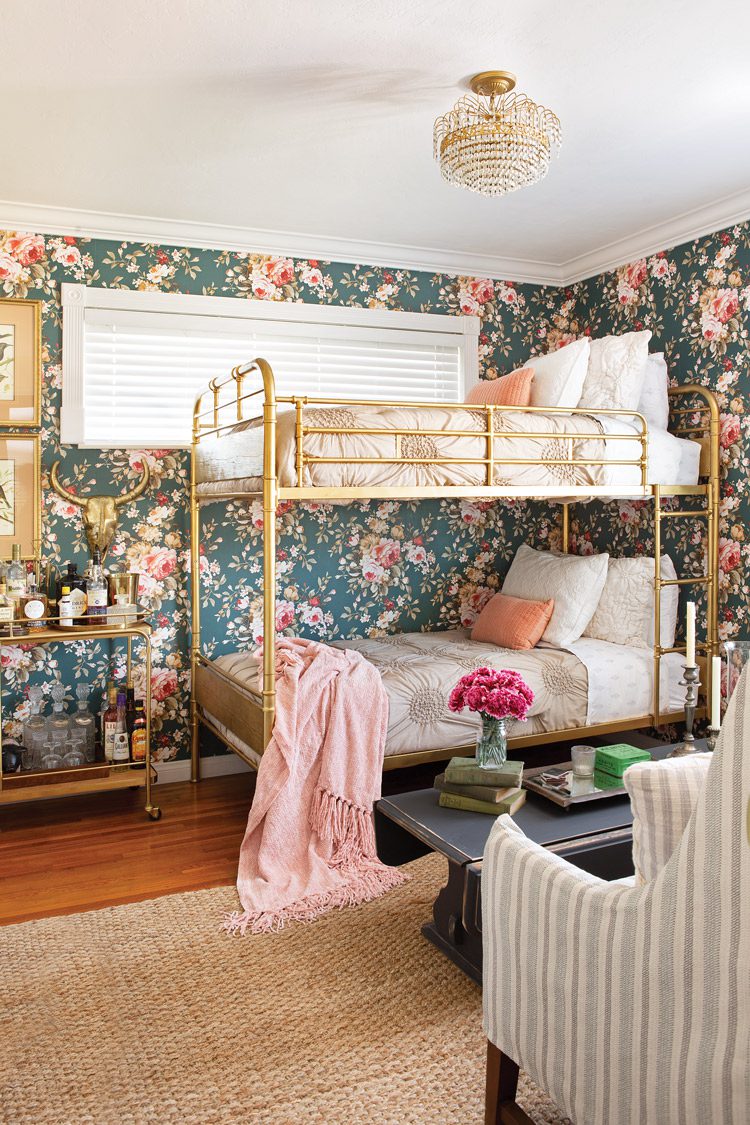 Bold Flea Market Style in this California home
Adult bunkbeds? If they are glam and gold, then it's a do! Most guest bedrooms are neutral and impersonal, but Krista's is full of statement and style. "It's farmhouse chic with subtle Wyatt Earp and brothelesque undertones," Krista says. "I had a vision of bunkbeds with luxurious linens and a bar cart—almost like a cocktail lounge." While flea-market finds are usually chippy, rusty and weathered, Krista found just the right gleaming pieces, including a chandelier. Everything is set against dramatic floral wallpaper by Clarke & Clarke. "Bold florals do not scare me!" she says.
Of course, the crown jewel of the room is the gold bunkbed. It looks like it's from an exclusive designer's showroom but it's an ingenious DIY. "I bought the bunkbed from Walmart, along with seven cans of pure gold spray paint," she says. During the fall months, the room is a stylish counterpart to blustery weather. "The whole room says fall. It's cozy, dark and relaxing, and the paper is a deep hunter blue/green," Krista says.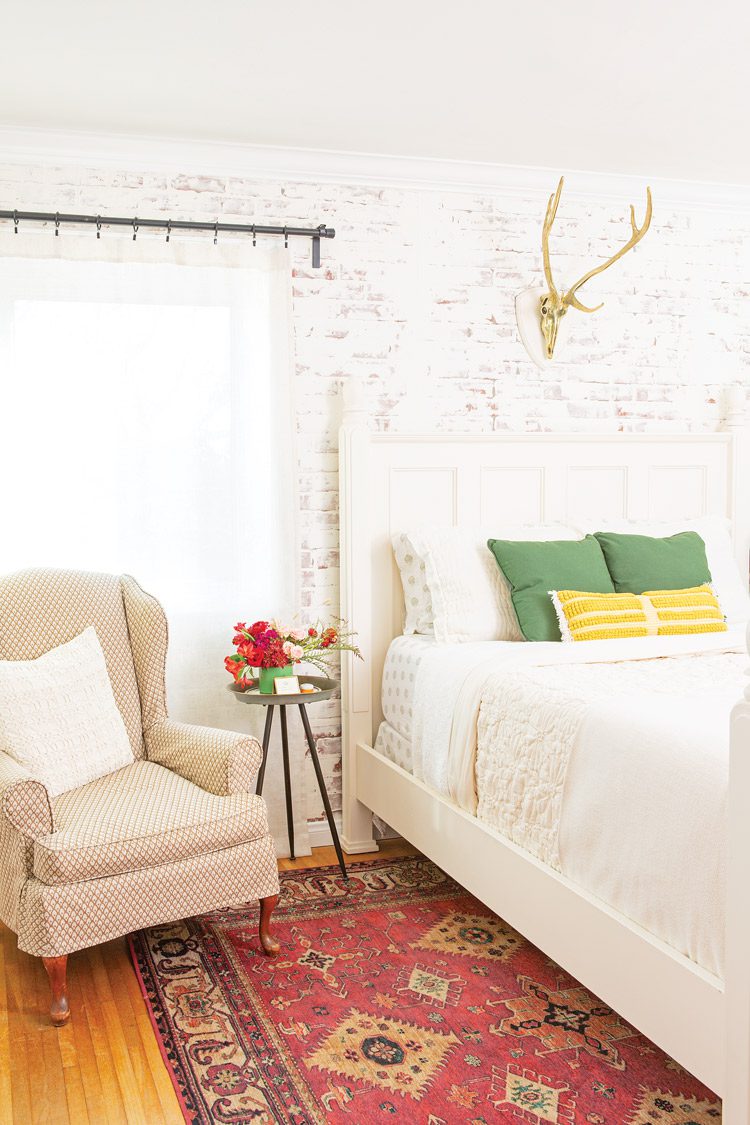 More delights await in the backyard, where Krista converted a basic Tuff Shed into a custom she-shed. "I love to spend time with my animals on the weekends and in the evenings, but I needed a place where I could truly relax and be comfortable while still having them around me," Krista says. Of course, not just any shed would do. Krista bought a modular shed and then customized it with paint, shiplap, vinyl floors (durable for little paws!) and a deck.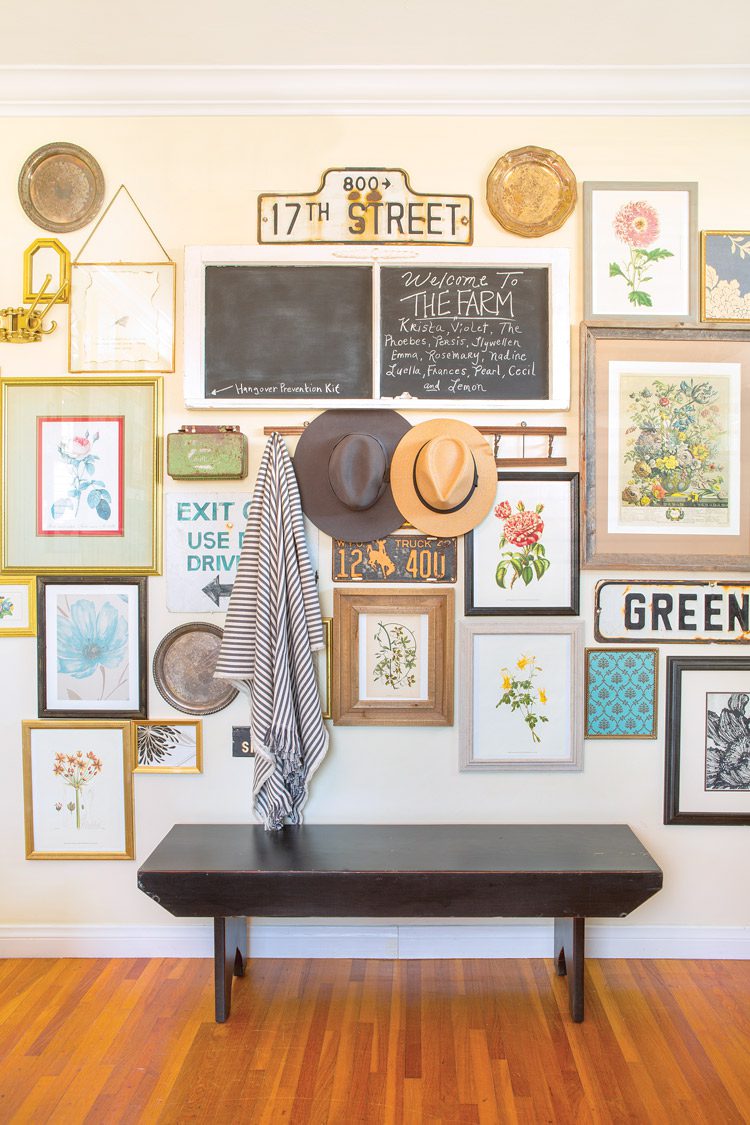 She then filled it with her thrift-store finds and sentimental items from her personal collection. A stunning collection of oil paintings elevates the space from she-shed to she-gallery.
"That wall of art was nearly the death of me," Krista says. "I wanted to fill my shed with original floral oil paintings and embarked on a mission to collect them. I discovered they are hard to find and often expensive." She painstakingly acquired paintings for her California flea market home at flea markets, garage sales, Salvation Army and Goodwill stores from Orange County to San Diego.
"It took me a year to pull this wall together. Now, of course, I'm addicted to finding floral paintings, so every time I find a new beauty, I have to rebalance the wall again!"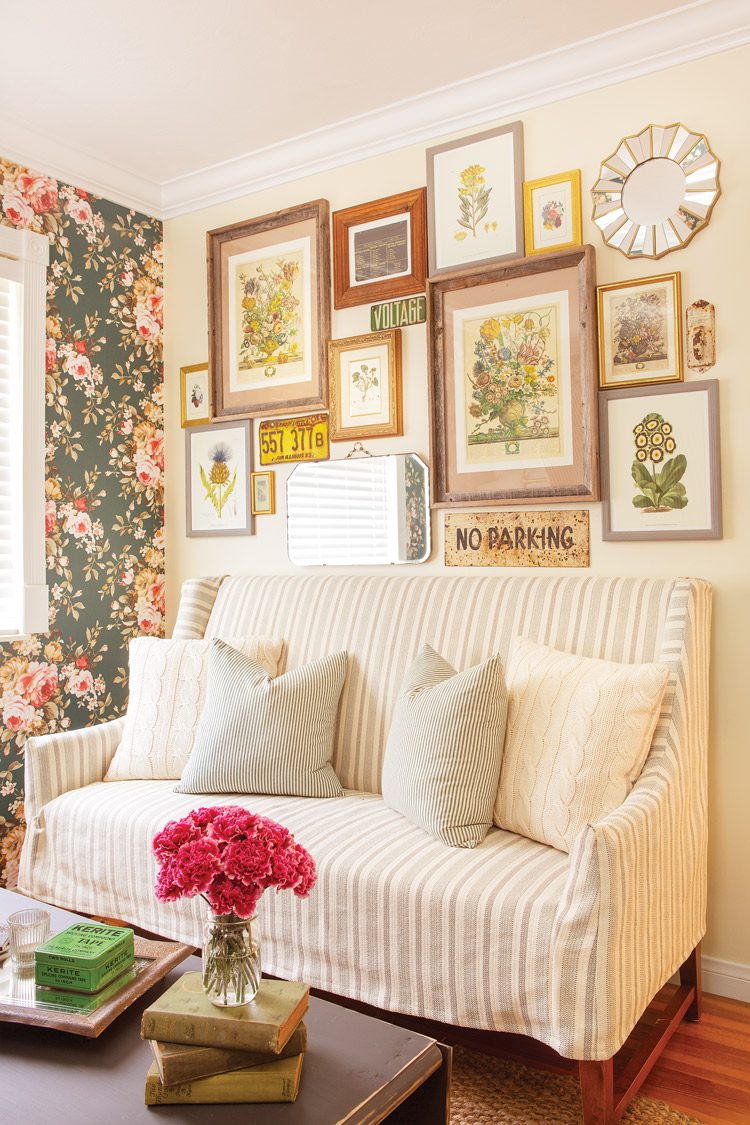 The paintings contrast with earthy details, like chalkboard doors, which often feature Krista's favorite quotes for her California flea market home. "I've always loved quotes, from the inspirational to the sassy to the funny," she says. "I've collected quotes for many years, so I fill the space according to my mood."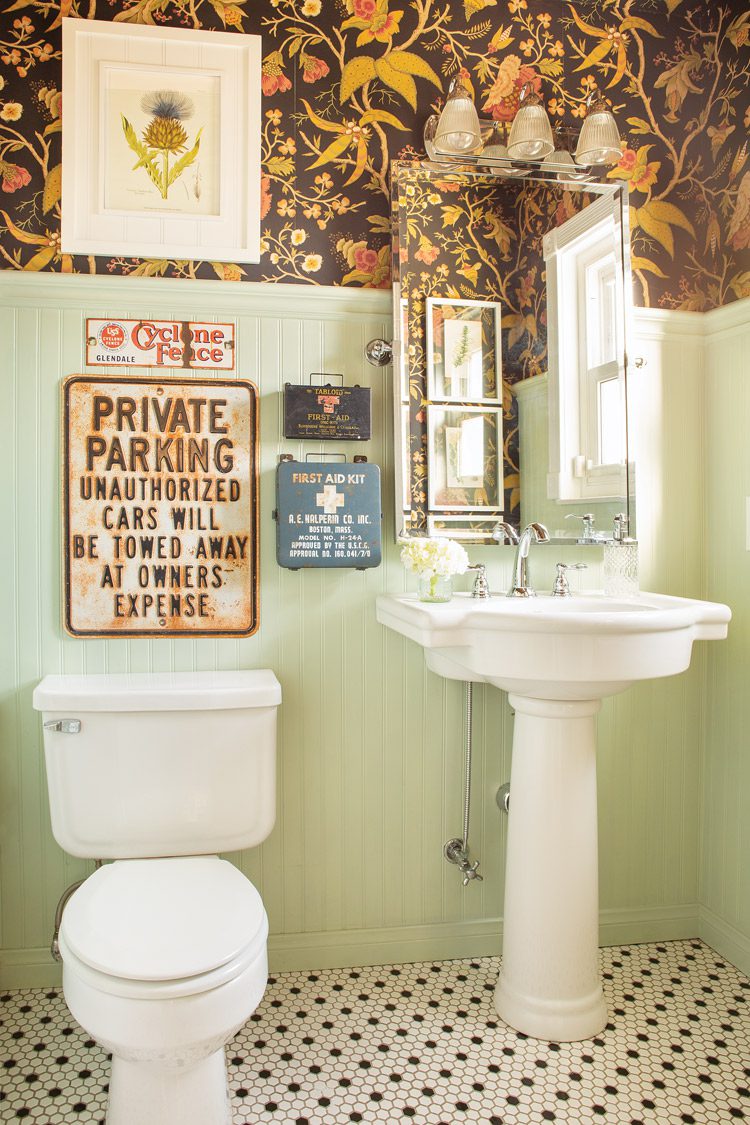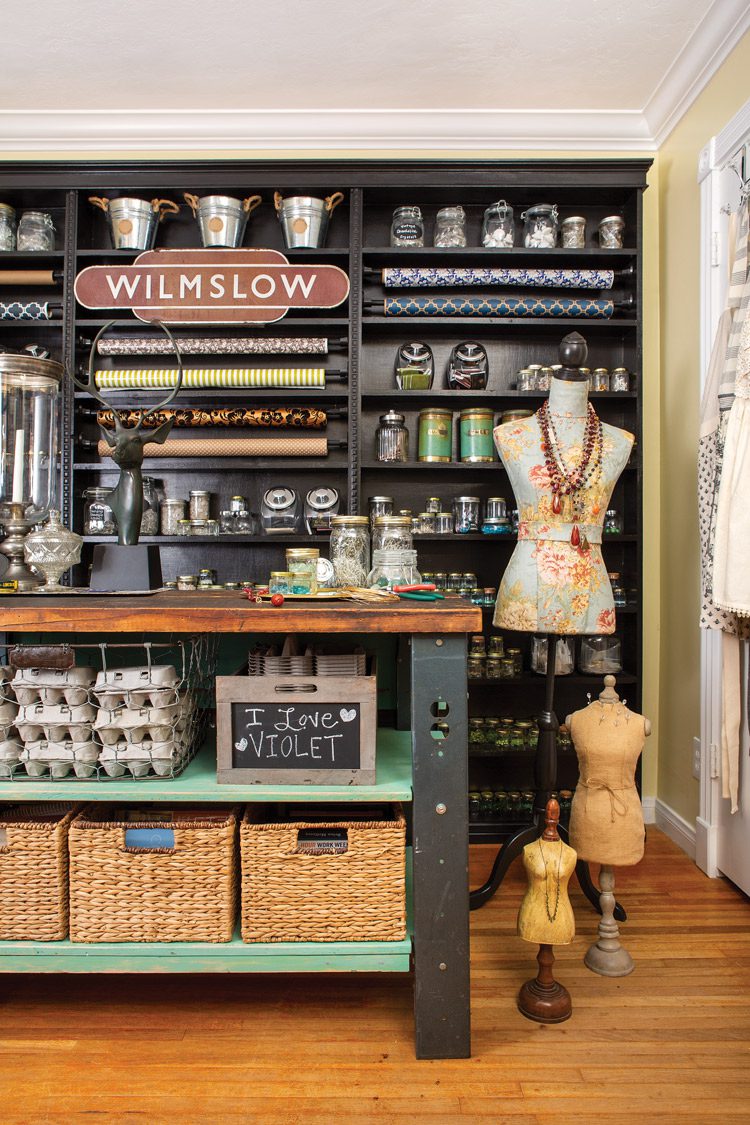 The California flea market home is truly a work of love. Krista says, "It's my absolute favorite place to be, and it is the culmination of everything that I have worked hard and sacrificed for in my life. I am truly grateful."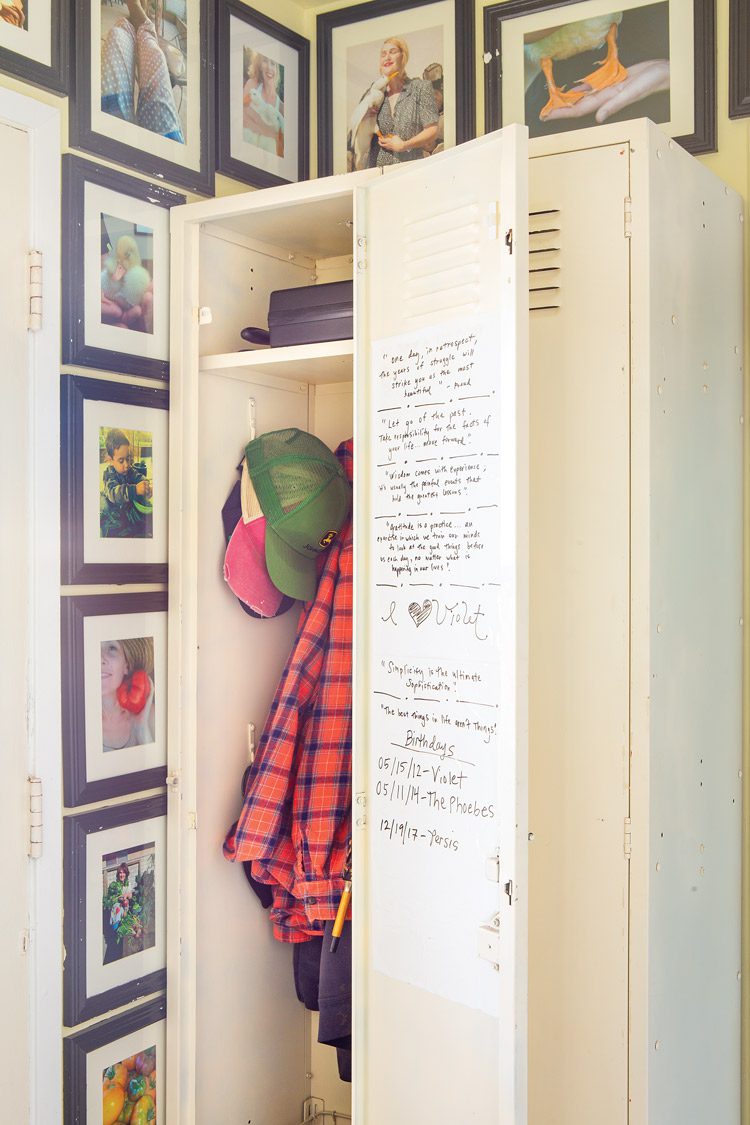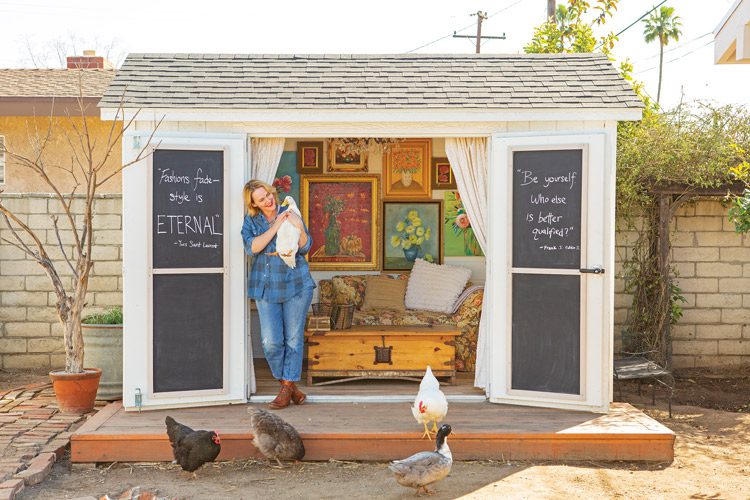 ---
If you're inspired by this California flea market home, you'll also love Collecting Flea Market Furniture and Flea Market Wall Decor. Of course, don't forget to follow us on Instagram, Facebook and Pinterest to get your daily dose of farmhouse inspiration!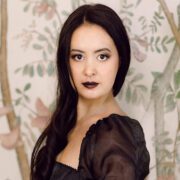 Autumn Krause
Autumn Krause is a writer and young adult author from Orange County, California. Her debut novel, A DRESS FOR THE WICKED, is out now from HarperTeen and she has another book releasing fall of 2023. Her instagram account, @autumnsarahstory, is dedicated to the craft of writing and connecting with other authors. She loves gothic romance and spending time with her husband and two children. Most often, she can be found wearing a black lace dress and boots.