A Flea Market Inspired Fall Farmhouse
Photography by Lauren Davis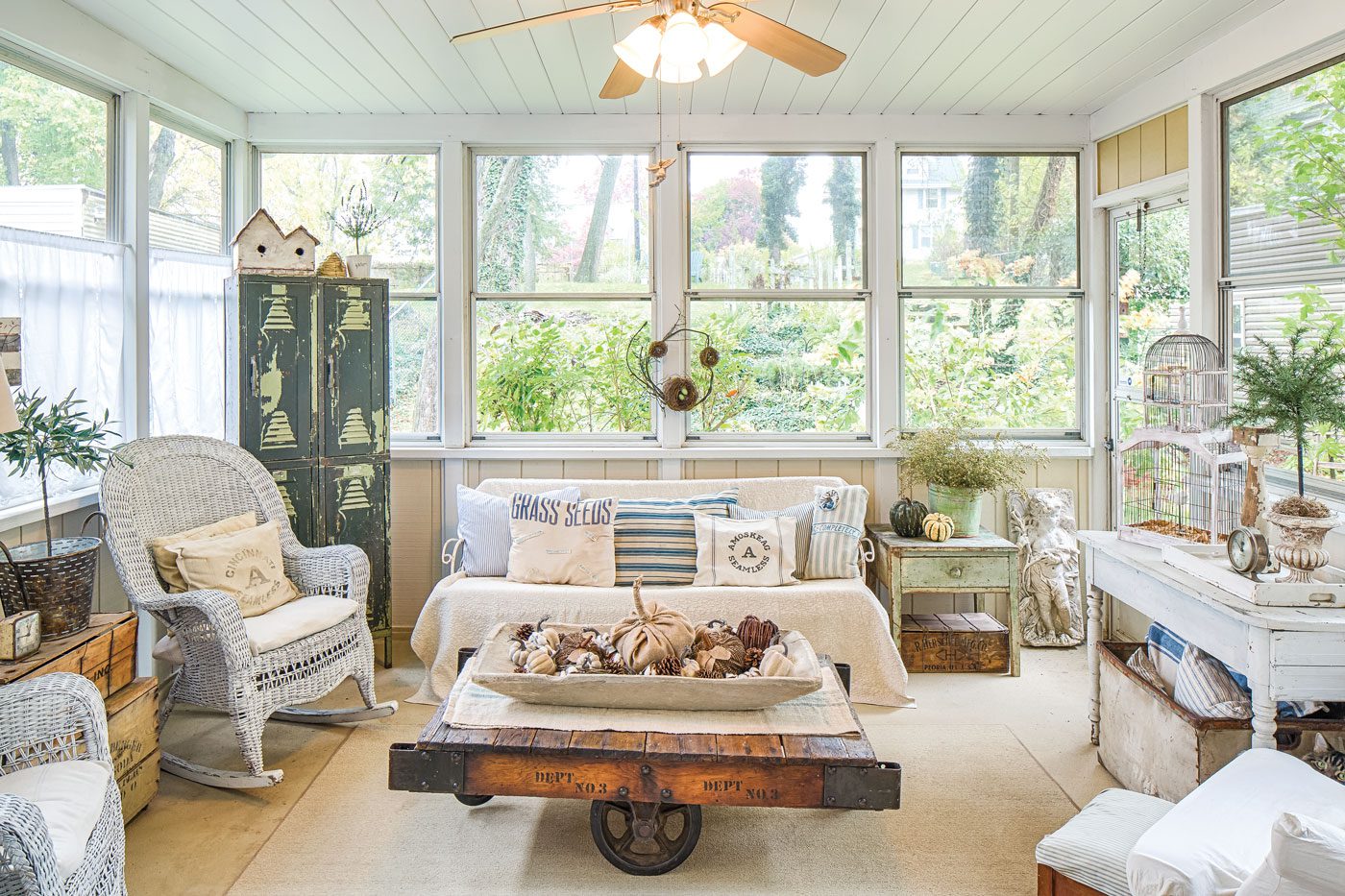 Photography by Lauren Davis
Styling by Susan Taggart
Written by Lynn Fong
What's the secret to achieving the quintessential rustic farmhouse look? Antiques dealer Susan Taggart found the answer in flea markets when designing her home in Canton, Ohio. Susan, who owns the Etsy store Must Love Junk, discovered that she could use her knowledge of vintage décor to create her flea market inspired farmhouse—warm, affordable and rustic.
Loving History
Susan and her husband bought their home when they moved to the area 13 years ago, and it was love at first sight. "Right when I walked in, I just knew," Susan says. The couple wanted the character of an older home without needing to undergo extensive renovations. This four-bedroom 1929 colonial came already updated and with plenty of historic charm. "We ripped up the carpet and had the floors refinished, then some paint, and that's about it," Susan says.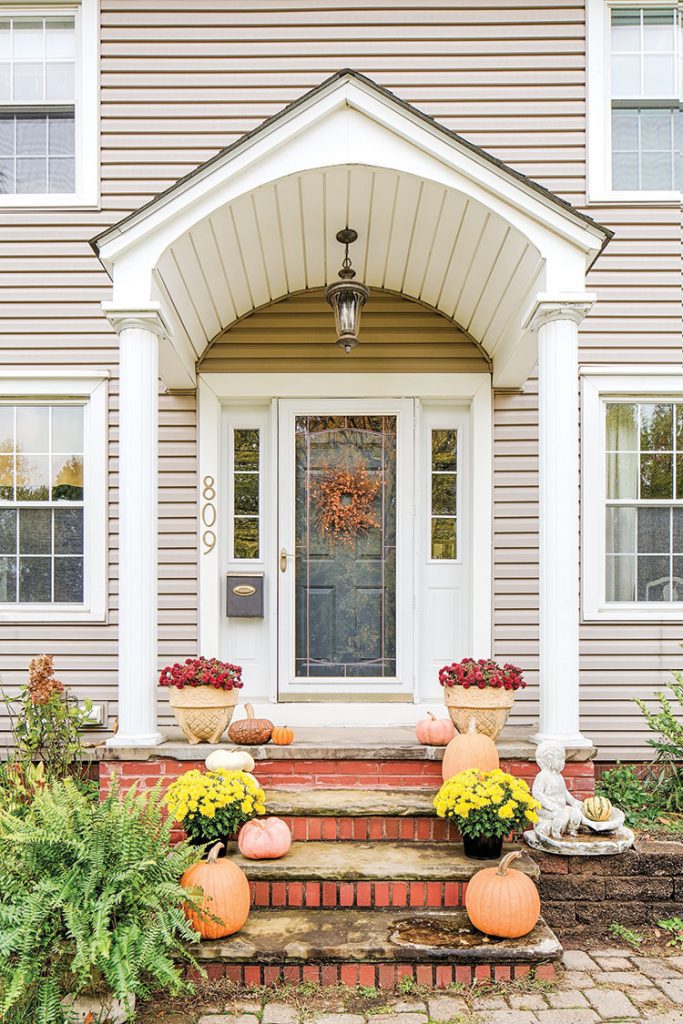 From the natural character of the home grew a rustic farmhouse style. Despite its location in the city, the home has a large backyard, which makes it feel like a true farmhouse. Existing wood flooring inspired Susan to decorate with rustic pieces, and she unexpectedly fell in love with the farmhouse look.
Found Fashion
Susan brings her own style to her farmhouse with a secret weapon: flea market décor. "Ninety-five percent of my home comes from either flea markets, thrift stores or garage sales," Susan says. "I love the hunt of finding vintage things or old rustic things that I can use in a different way than intended." Flea market and farmhouse are two styles that work great together because they both appreciate well-loved, historical items as well as a bit of creativity.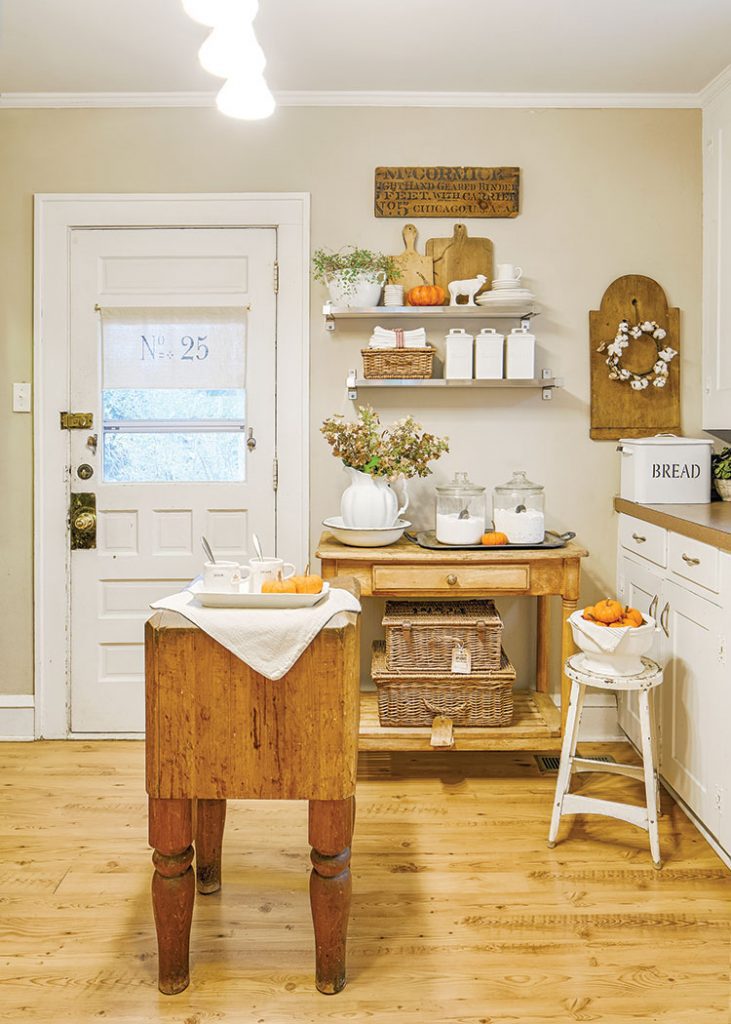 The style is also perfect for designing on a budget. "I am very budget conscious," Susan says. "I like the challenge of finding things at a very reasonable price." From her experience co-owning the brick-and-mortar store Home Sweet Home and her Etsy store, Susan has "perfected buying things from flea markets and secondhand stores." She can even resell the vintage items in her home when she wants to switch something around.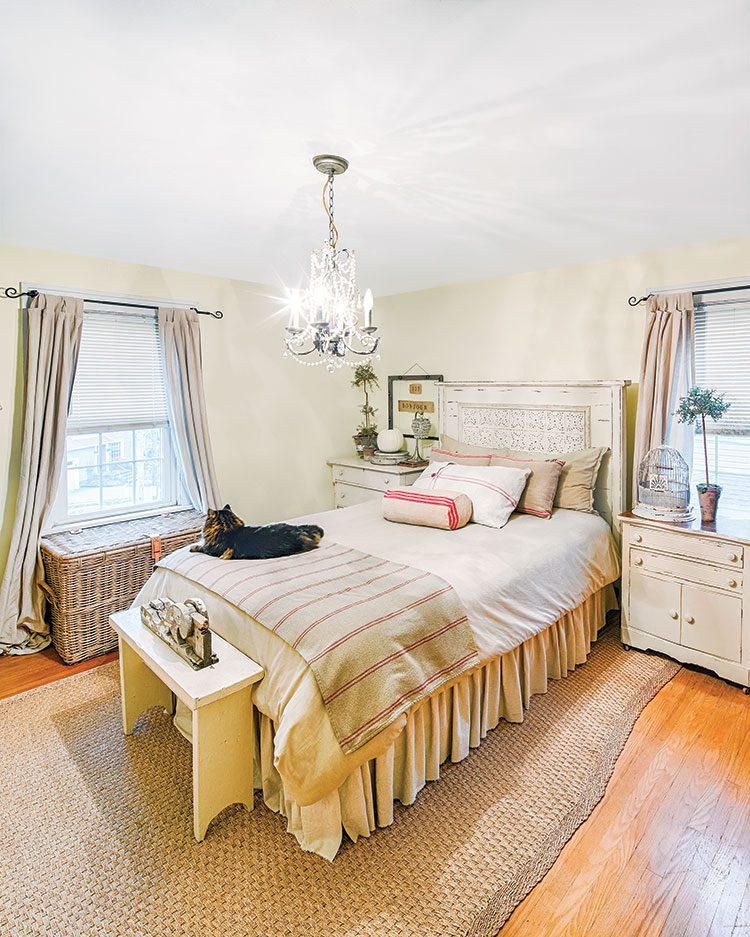 Rustic Palette
To make sure her flea market finds fit in with the rustic décor of her home, Susan looks for items with a neutral color palette. Neutrals are perfect for a farmhouse because they're harmonious and rustic. "I love anything chippy and white," she says.
"I'm also really drawn to architectural pieces and the warmness and rusticity of natural wood." These elements come together to form a neutral palette that unifies her home.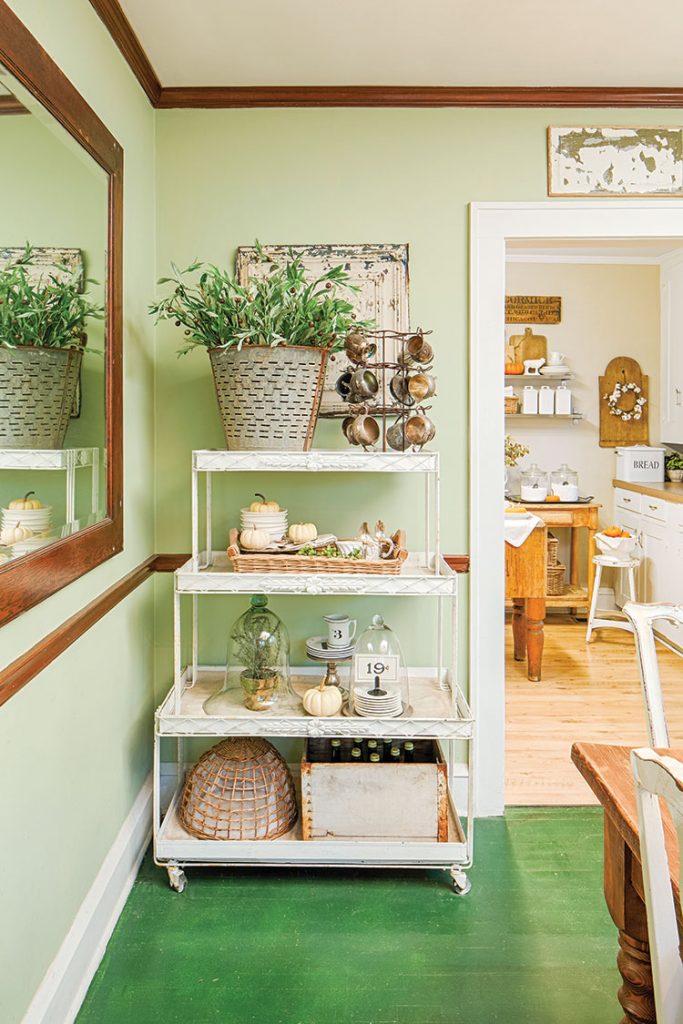 But that doesn't mean her home is devoid of color. "If I do color, I like green, because it's natural," Susan says. Green works well with a neutral palette because it's "a soothing color and complements the neutrals." The kitchen has green walls, and there are spots of green from potted plants throughout the home.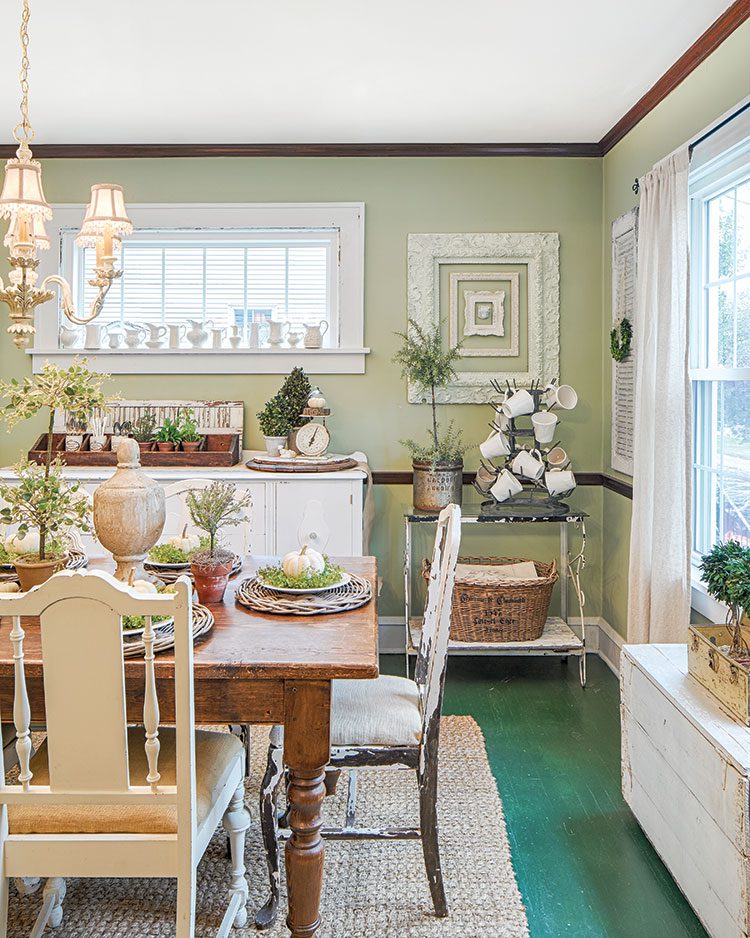 Tons of Texture
With such a soft palette, it's important to add plenty of texture. "When you go with a lot of neutrals, you need wicker, metals, different textures to keep it interesting," Susan says. Plenty of texture and unique found items, along with a neutral palette, allows her flea market inspired farmhouse to feel harmonious, but never boring.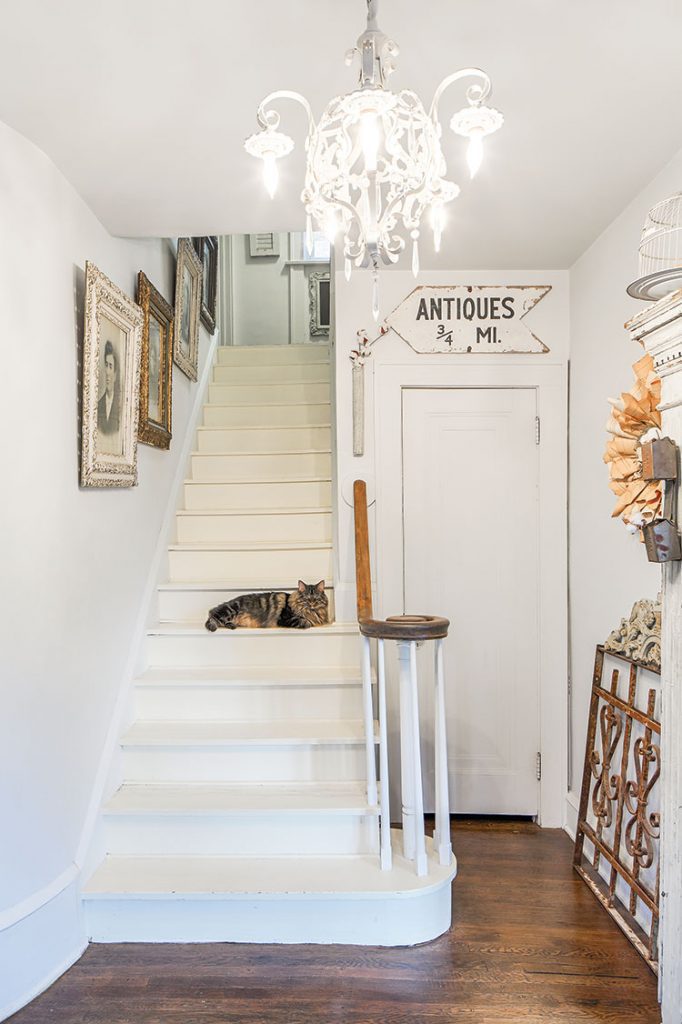 The most essential element to a farmhouse home is its "comfortable, casual vibe." The perfect farmhouse is one that's filled with warmth and love. A true farmhouse should feel "welcoming and casual," Susan says, "nothing so pristine that you can't put your feet up on the coffee table."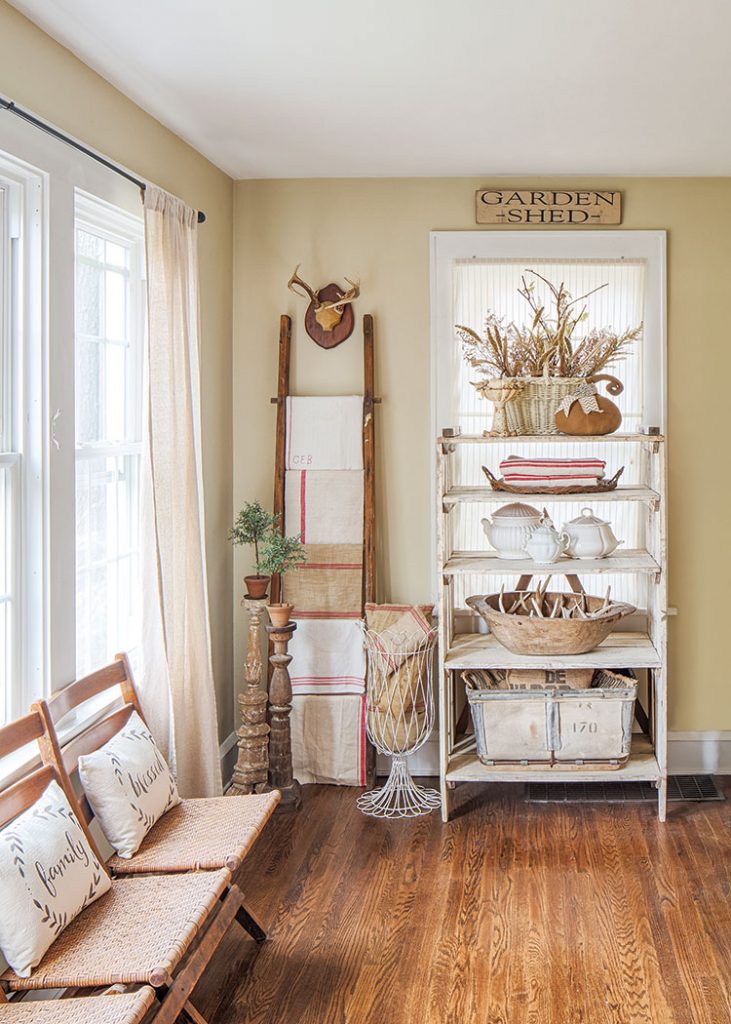 Flea Market Savvy
Going to the flea market can be overwhelming. Here are Susan's tips to get you shopping like a pro, so you can have a flea market inspired farmhouse too!
Check social media to look for local flea markets. Social media is a great place to see what's happening closest to you, as well as to find any special sales or even local garage sales.
Make a list of what you're hoping to find. There's usually a wide variety of items, so it's easy to get overwhelmed or lose track of time. If you want to walk away with a lot of great finds, go in with a plan.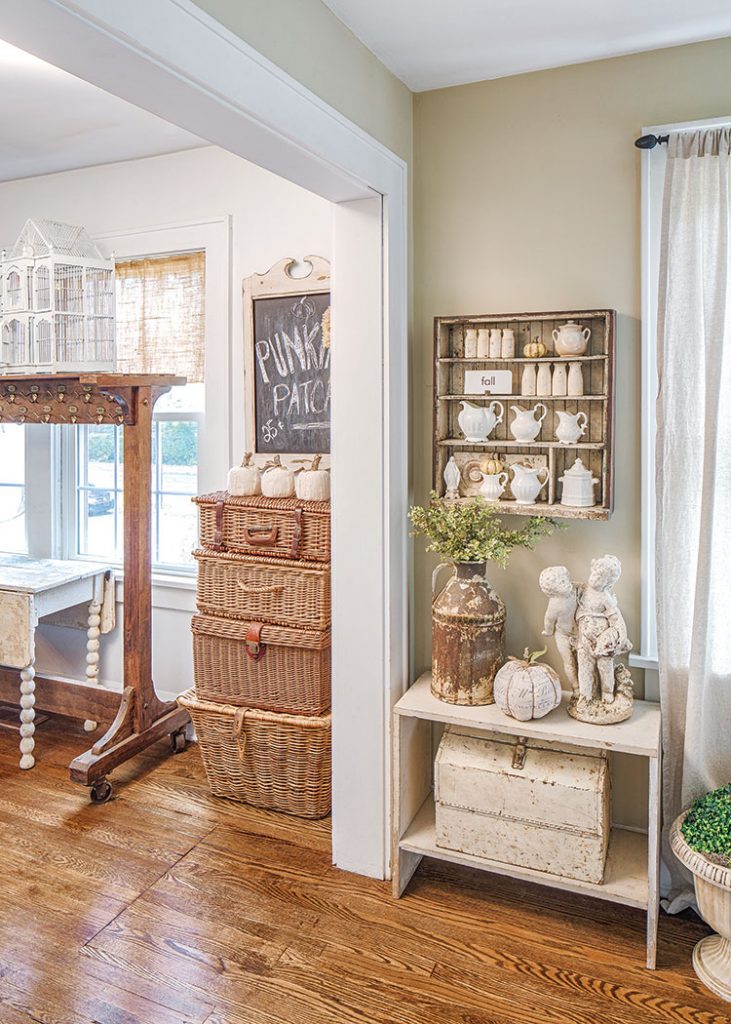 Get there early on the first day if you want to have the best and widest selection of goods. For the biggest discounts, the end of the last day is the best time.
Make friends with the vendors. "If you want to shop on a budget," Susan says, "you can get a great deal from establishing relationships with flea market vendors." Getting to know the vendors can help you find the perfect item as well as the perfect deal.
---
For more flea market shopping tips, check out our suggestions here! But of course, don't forget to follow us on Instagram, Facebook and Pinterest to get your daily dose of farmhouse inspiration!