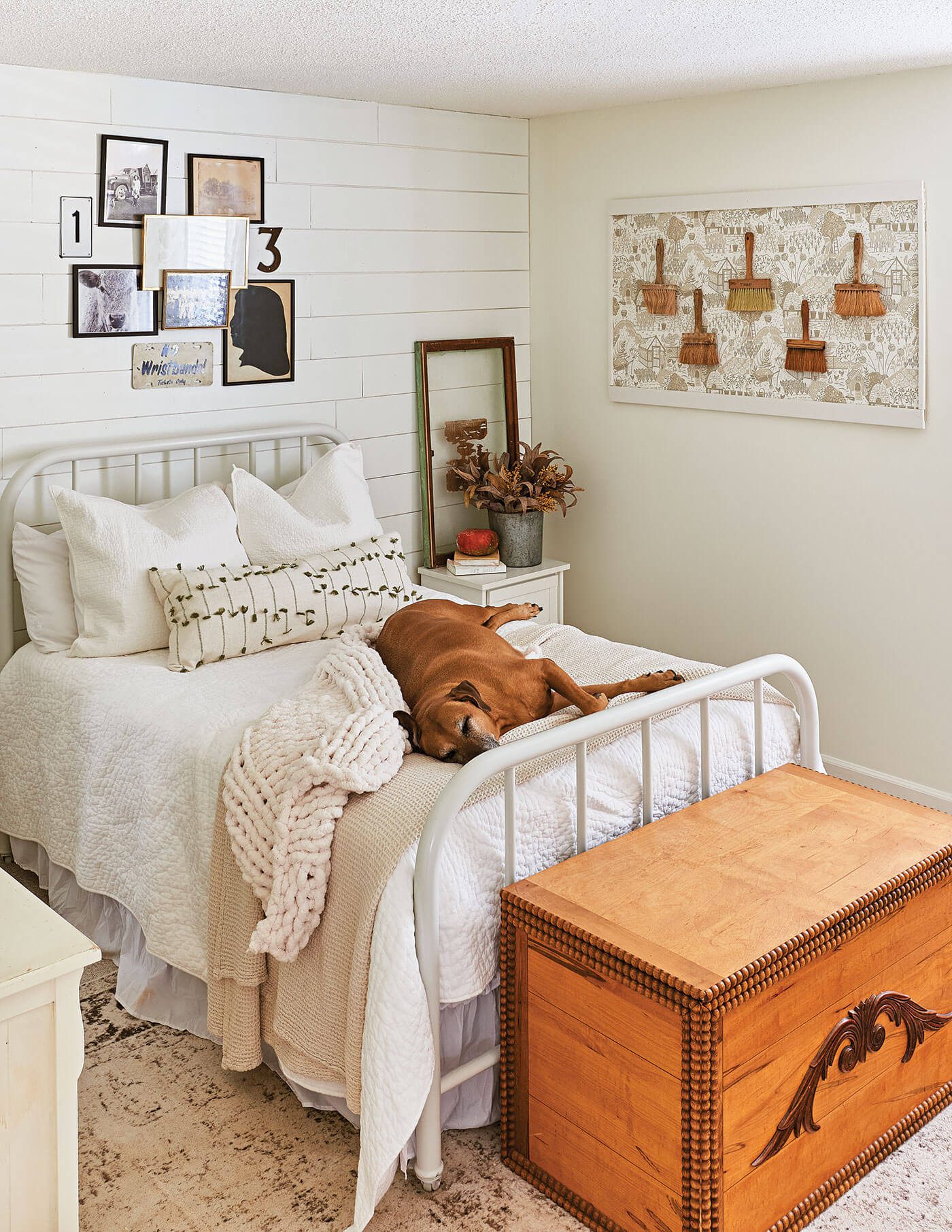 Photograph by Dustin Peck
Did you know that you can hang more than just art on your walls? Make boring walls a thing of the past with flea market wall decor. Your walls are blank canvases that just need a little creativity to get that personal touch that will make your home unique. Here are some ideas for three-dimensional art in your vintage farmhouse.
Wallpaper Brushes
Old wallpaper brushes add history and can be used in multiples. "I love that you can hang them across a wall, or they can be used as filling pieces in a gallery wall," says Jessica Morgan of Itty Bitty Farmhouse.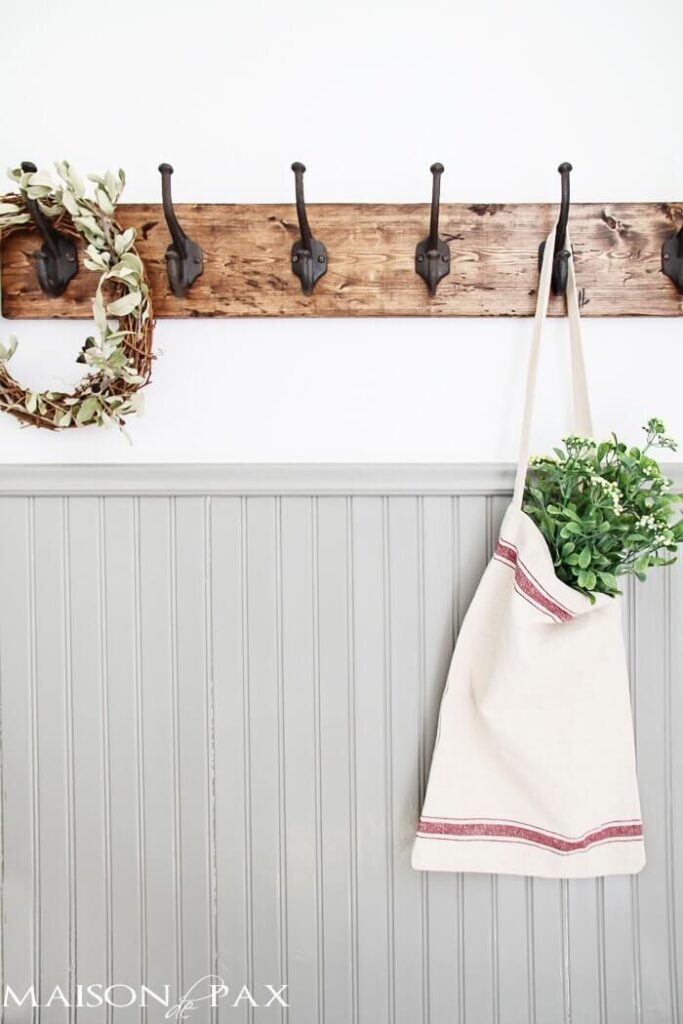 Coat Hooks
A vintage coat hook set is visually dynamic. You can go about this one of two ways: Use a real vintage coat rack to hang coats or other decor. Or create your own hanging coat rack from other vintage items, such as old drawer knobs, pipe pieces or even old levels.
Don't forget that the items you hang from the hooks can be decor too. Opt for an old pair of ice skates during the winter, ballet slippers during the summer and an old straw hat any time of the year.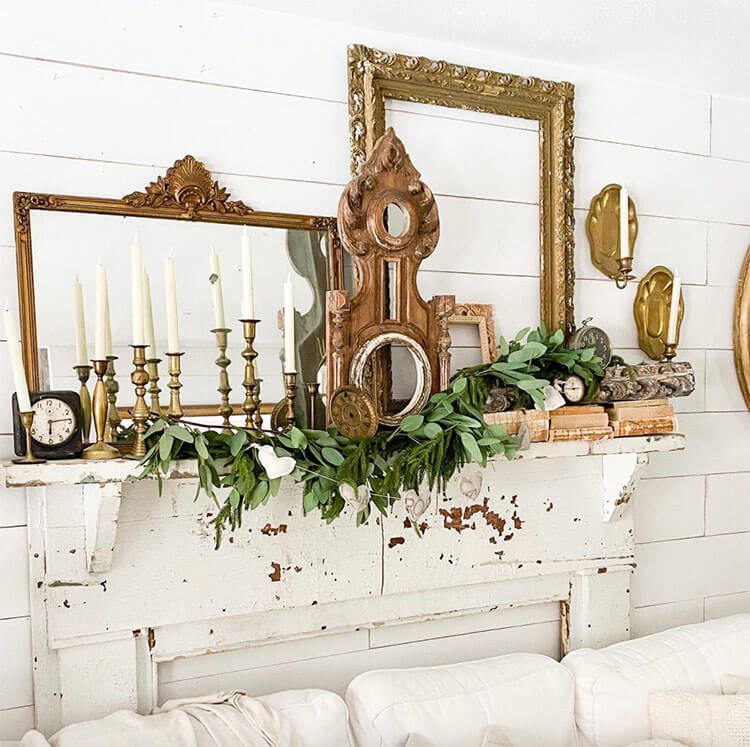 Flea Market Wall Decor with Mirrors
Mirrors are romantic and eye-catching, especially when they're in an interesting shape. They also will make your space look more open. Mix and match frames to create an eclectic look. Or you could match all the frames with differently-shaped mirrors to get a cohesive look that still expresses your personal touch.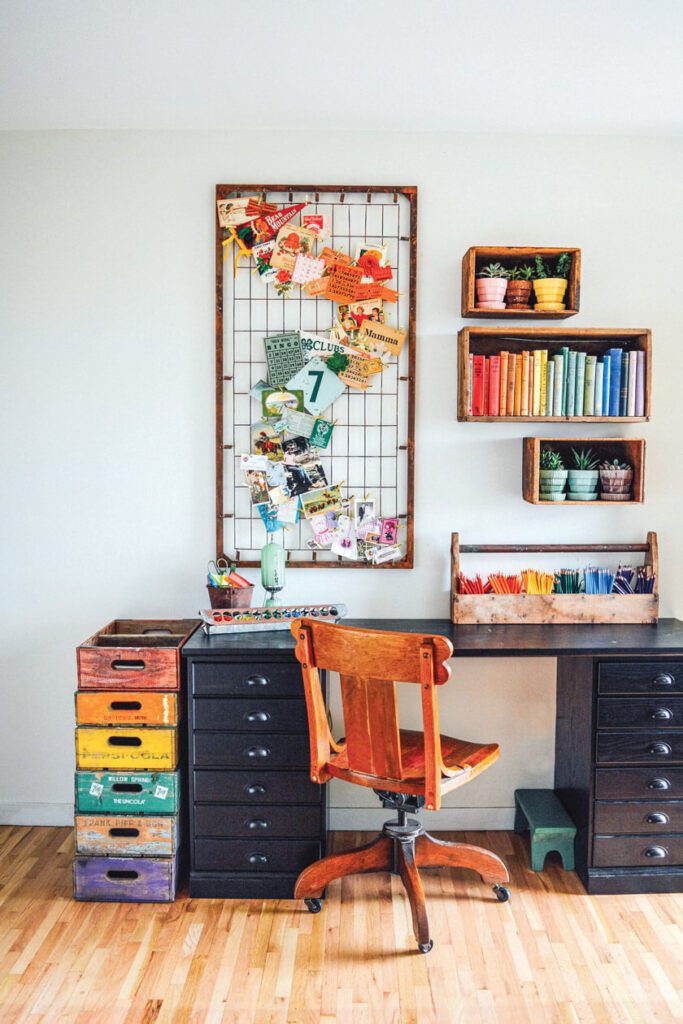 Old Crates
Love finding old crates at the flea market? Hang them up on the wall as a twist on the traditional bookshelf. This will allow you to store books and display other vintage collectibles, all while creating more interest on your walls.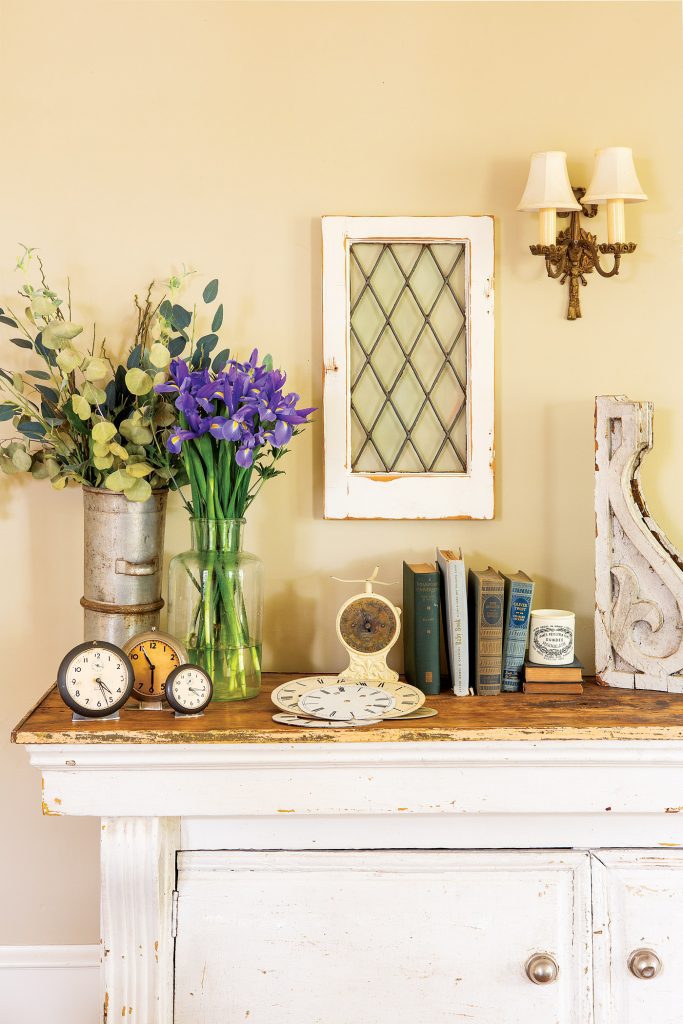 Vintage Windows
Vintage windows have so much charm, don't they? Unfortunately, they can only be functional as a working window for so long. But once they're done with their functional use, they make great flea market wall decor! Hang them like you would any other art piece. You could also hang a vintage window from the rafters in your outdoor patio for a free-swinging piece of art that still lets in the light.
---
Love these ideas? Check out how to collect jadeite dishware. Of course, don't forget to follow us on Instagram, Facebook and Pinterest for your daily dose of farmhouse inspiration!