A Northern California Farmhouse
Photography by Stan Fadyukhin of Shutter Avenue Photography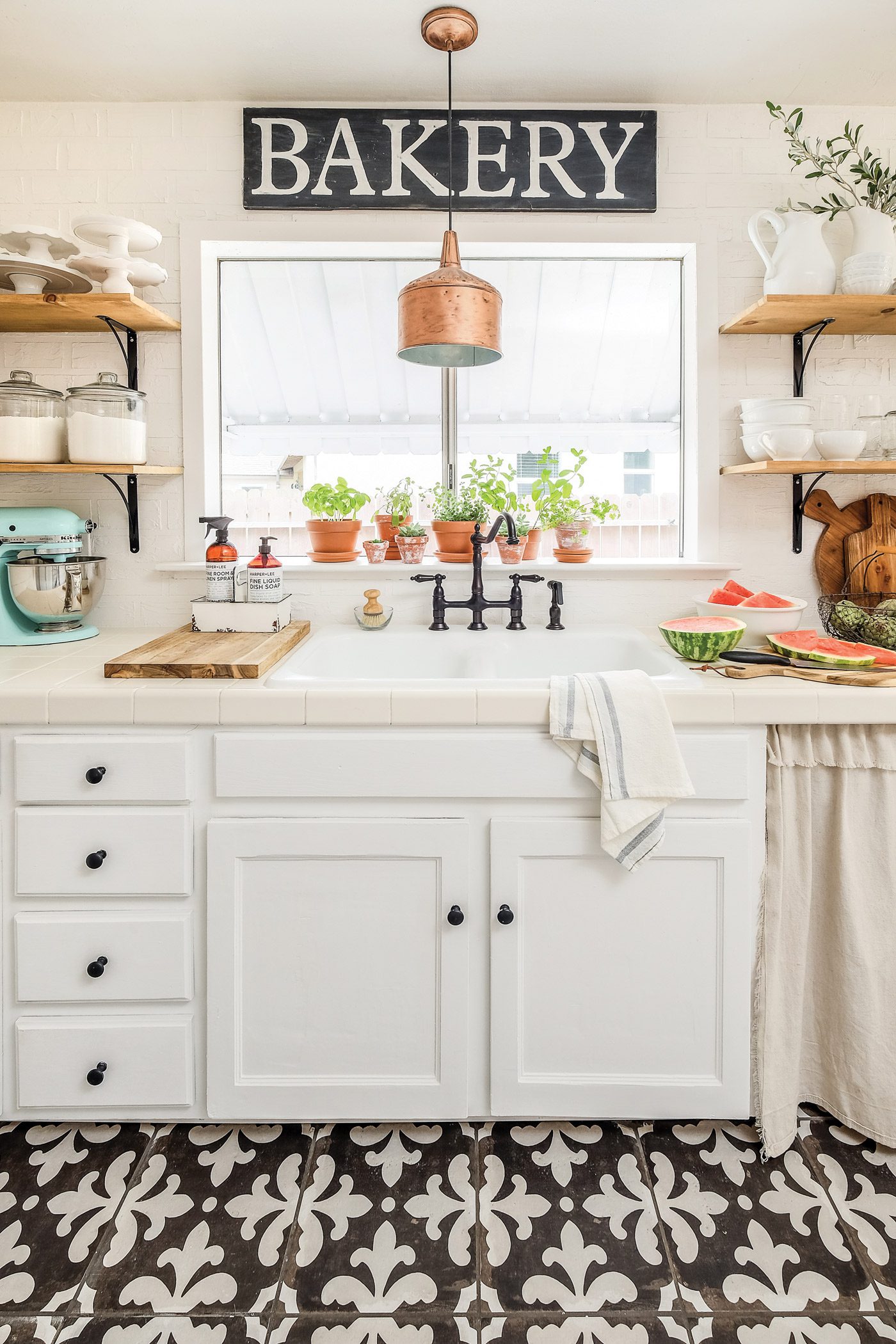 Photography by Stan Fadyukhin of Shutter Avenue Photography
Styling by Jessica Jelly
You know what they say about small packages. This darling Northern California home proves the saying is true with loads of farmhouse charm.
When you have three young kids and less than 1,000 square feet, you have to get creative to stay sane. George and Jessica Jelly moved into a tiny 1941 home in Northern California, which was outdated and needed TLC. They've since transformed the home into a farmhouse haven for their family, and Jessica is inspiring others through her thriving Instagram account, @the_rusticpallet.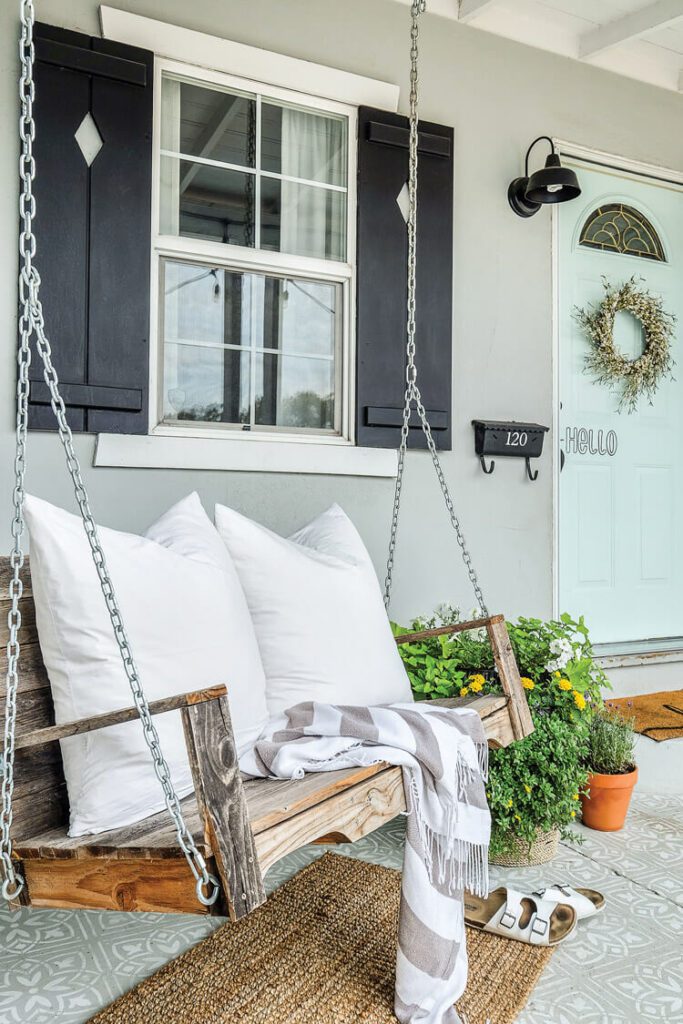 Small Space Living in a Northern California Farmhouse
First things first—how is it possible to fit five people into 925 square feet and keep the house uncluttered and charming? "The trick to a small house is organization and hiding things," Jessica says. "I'm really good at hiding things."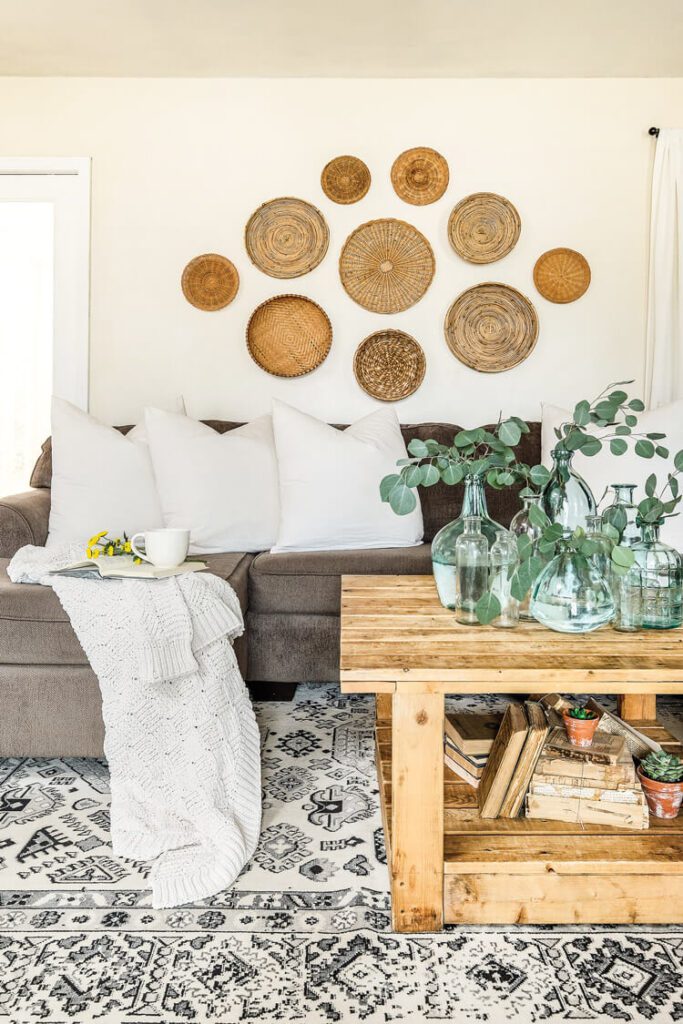 Not one ounce of the tiny house goes unused. Every cabinet, basket and piece of furniture hides storage space for essentials, and Jessica has gotten creative with her home's functionality. "We have three boys, and they have a lot of stuff," she says. "I use my hallway for drop zone stations, where I hang their backpacks and such." Since they have very few closets, Jessica hides towels and other items in every available space. The cabinet by the front door contains the family's shoes, and baskets under the bed are for clothes. "I've minimized what I keep and what I need, and that helps keep me organized," she says." I love adding wood tones. That's my favorite thing to do with any space."
Also Read: A Modern California Farmhouse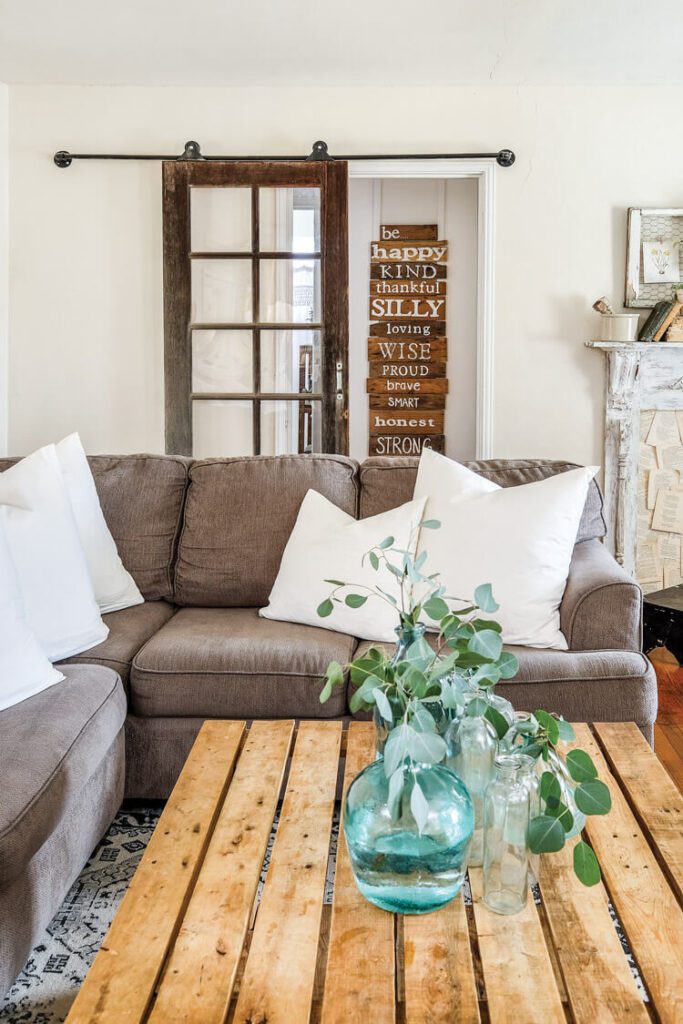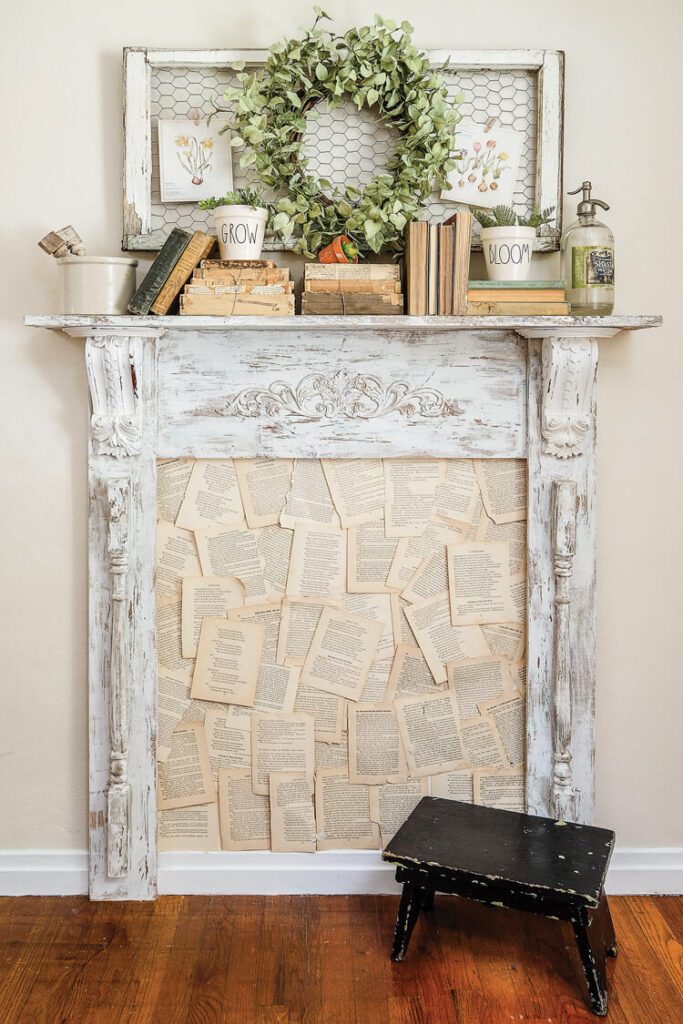 Farmhouse DIY Design
When it comes to style, the Jellys' Northern California home is full of DIY farmhouse charm. "When we bought the house, it was all really outdated, but we didn't have a big budget," Jessica says. So, they buckled down, bought a few power tools and did the updates themselves. "My favorite tool is a nail gun," Jessica says.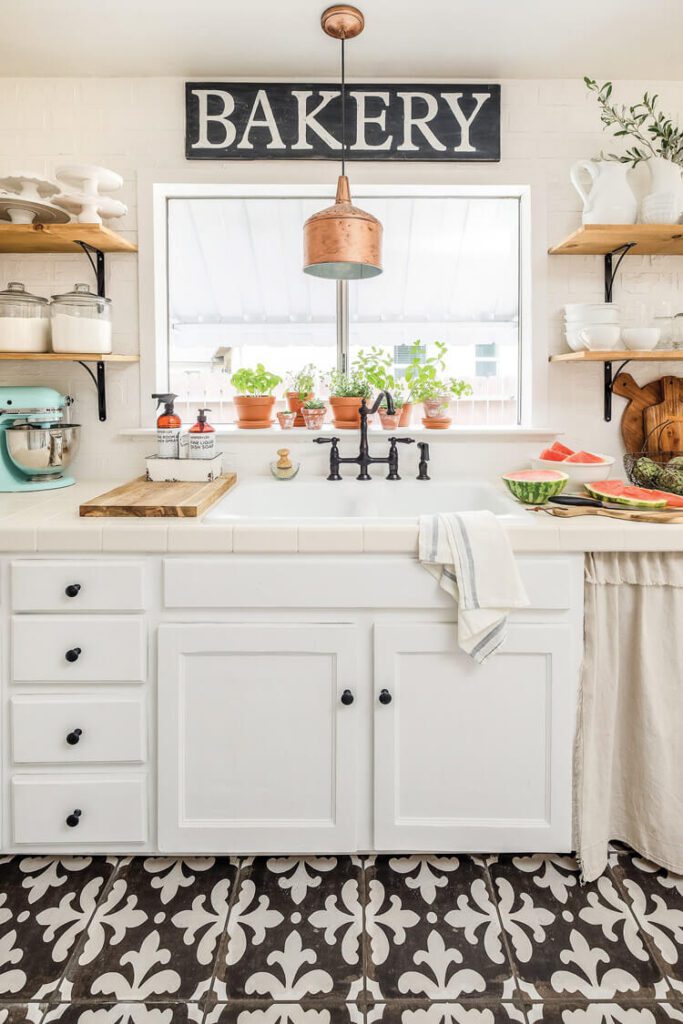 Their DIY projects have included a pallet wall in the living room, an exposed brick archway into the kitchen, shiplap siding in the breakfast nook, open shelving in the kitchen and bathroom, new flooring in the kitchen and exterior paint on the porch. And that doesn't even include all the furniture George and Jessica have made themselves. "He builds furniture as a hobby," Jessica says. "I design it, and he builds it." Everything from their coffee table and entryway cabinet to the faux mantel in the living room and porch swing are handmade and custom.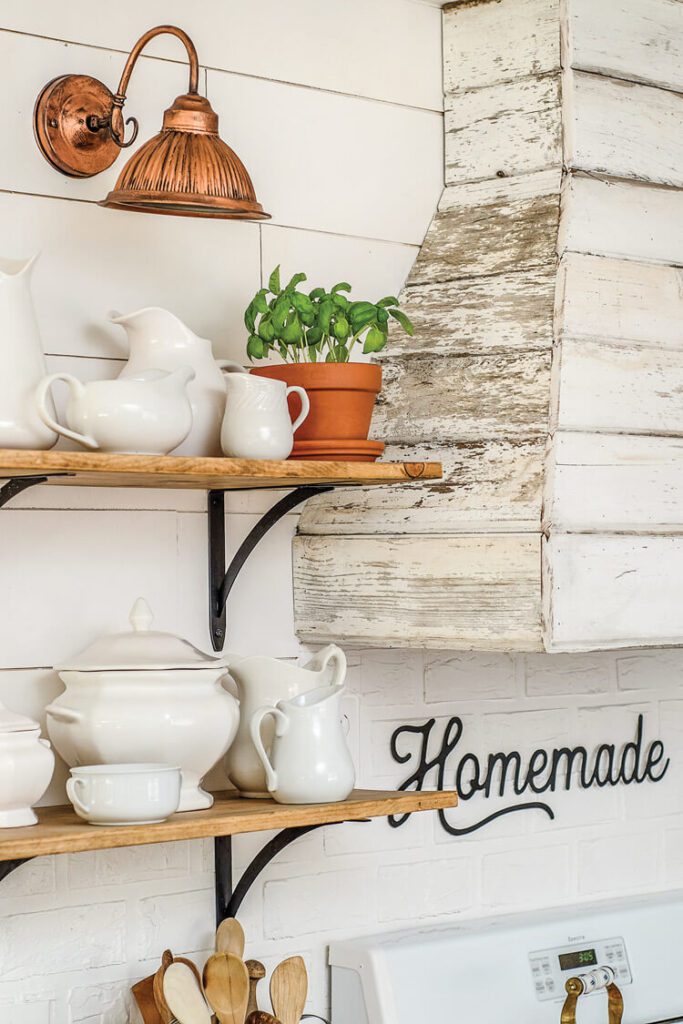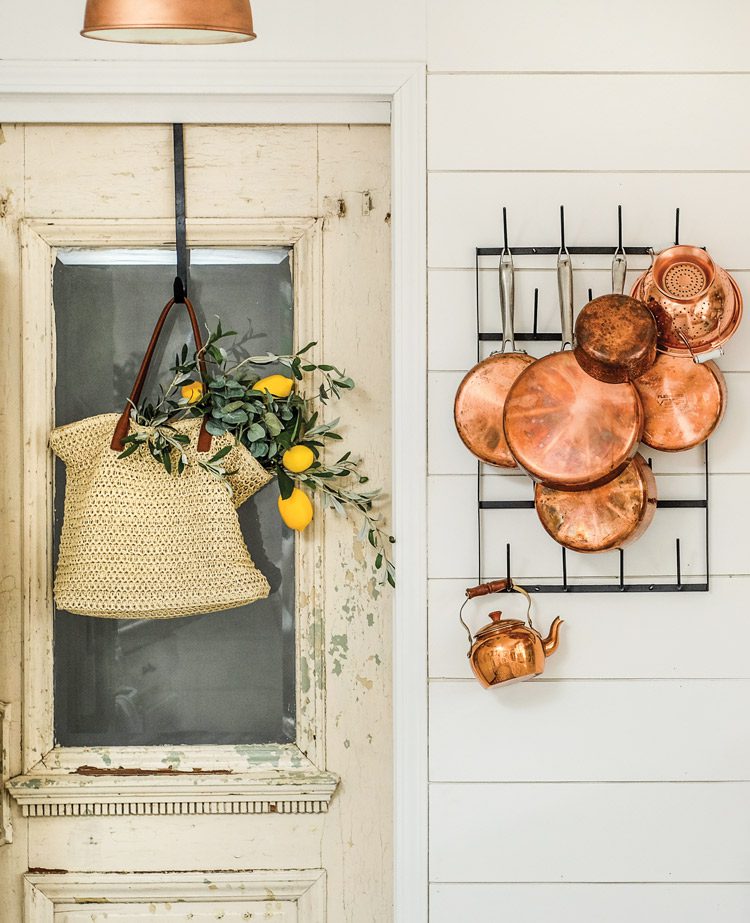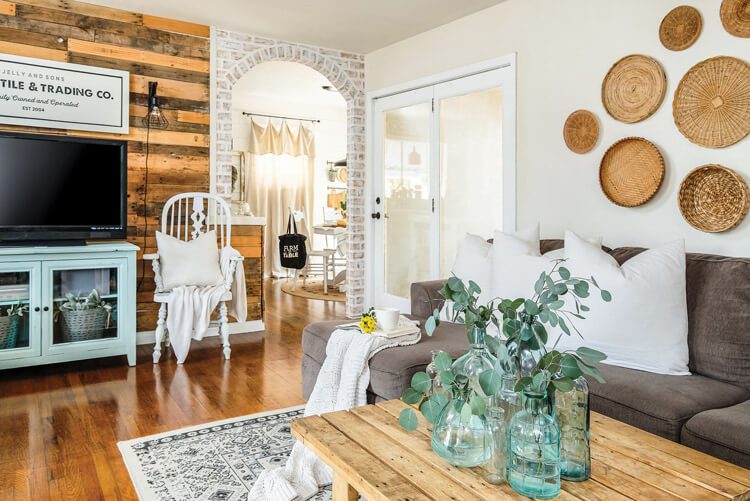 One of Jessica's favorite DIY projects is the exposed brick archway between the living room and kitchen. It was a plain walkway when they moved in, and George built the arch out of wood. From there, Jessica created a brick template out of masking tape and spackled a joint compound onto the archway. "It made a brick shape, and then I just used paint to make them look like bricks," she says. The result is a stunning, but also cost-effective, brick archway." The trick  to a small house is organization and hiding things."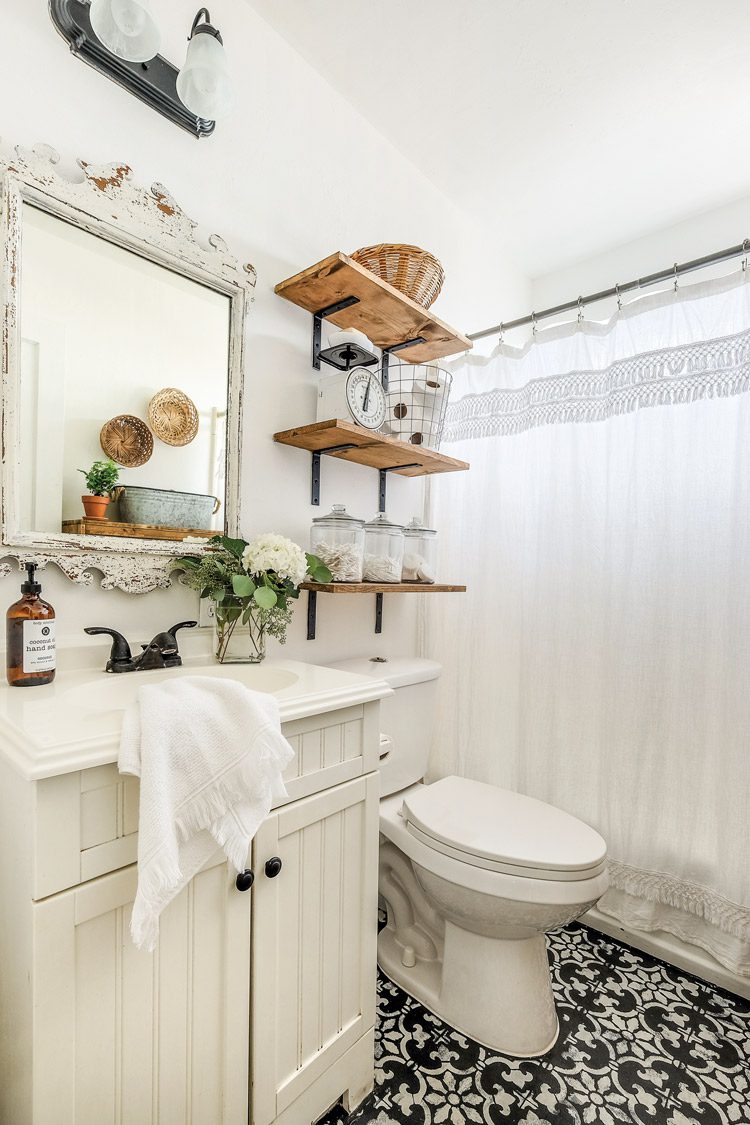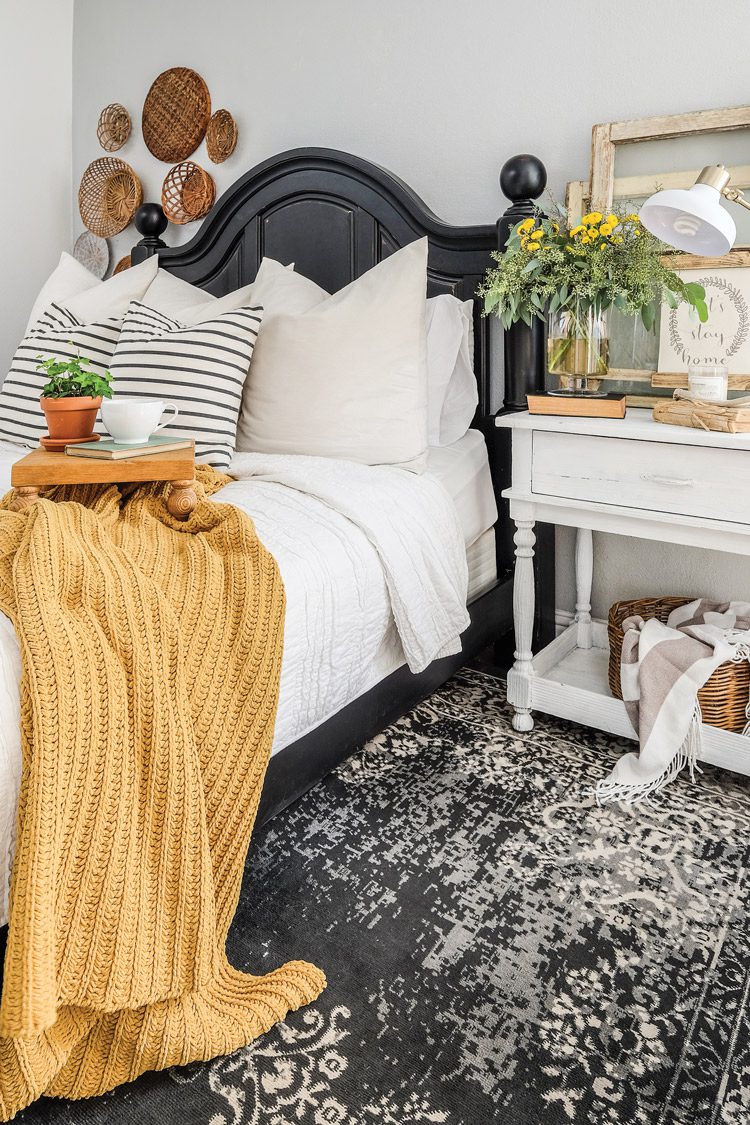 Besides all the homemade projects, Jessica's home shows off vintage and thrifted finds. "I go to a lot of antiques and thrift stores," she says. "Almost everything in our home is thrifted." Jessica's advice to aspiring homeowners is to start simple and think about wood. "Start with a very light, bright color," she says. "Then add warmth with accessories. I love adding wood tones. That's my favorite thing to do with any space."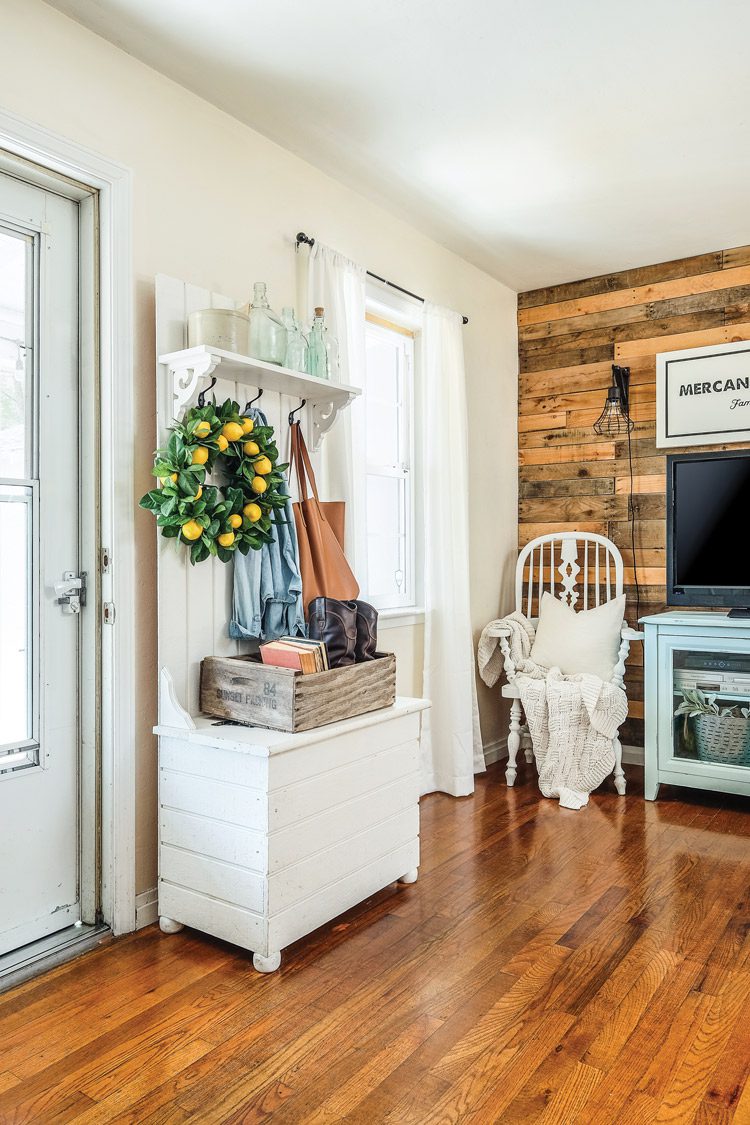 Looking for more DIY projects? Try "10 DIY Pallet Wood Projects." Of course, don't forget to follow us on Instagram, Facebook and Pinterest to get your daily dose of farmhouse inspiration!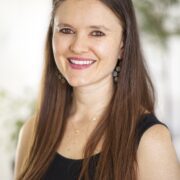 Victoria Van Vlear
Victoria is the editorial director of American Farmhouse Style. She shapes the editorial direction of the brand, both through the physical magazine and digitally on the brand's website and social media platforms. As a home décor enthusiast and DIYer herself, she knows what a little paint and patience can do for a room! Victoria is also a wife and mom to three little ones: two on earth and one in heaven. With any (not so spare) time, she devours book and dabbles in fiction writing. You can follow her on Instagram @victoriavanvlear