Photograph by Ryan Liu
As a general rule of thumb, DIY makeovers cost a lot less than professional remodels. Whenever you can, put down the hammer and pick up some mortar instead; it'll save you time and money, not to mention the results are breathtaking. The correct application of German Schmear can turn any outdated brick fireplace into a folksy farmhouse delight.
Instagram influencer and budget DIYer, Stacey Rossetti, opted for a brick refresh via German Schmear for her Connecticut home. She applied and finished it to her specifications and as you can see, the results are gorgeous. Amidst contemporary goods and appliances, the white-washed brickwork is a manifestation of medieval Germany in the modern-day farmhouse.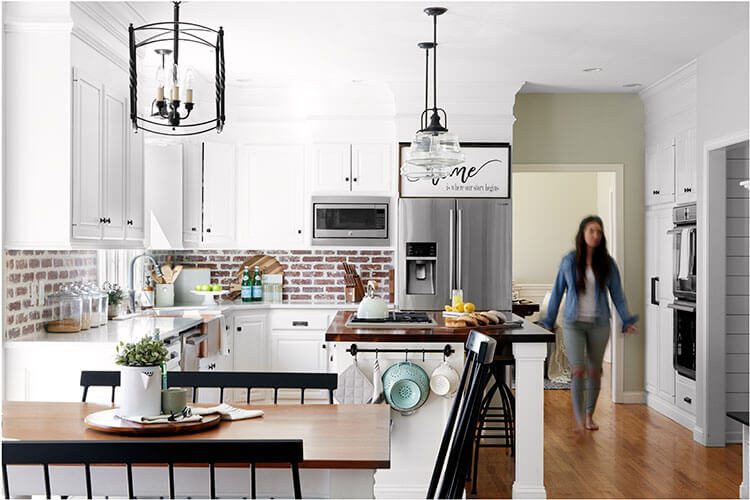 Also Read: 10 Styles of Farmhouse Brick for Your Home
What is German Schmear?
When you mix white mortar and water together, it forms a paste that white-washes brickwork into an era of simplicity. Simply put, German Schmear is the art of making new brick look old and deliciously crumbly without the unwanted effects of those realities.
It softens the color of your brickwork, or in some areas, covers it all together, to achieve a weathered and distressed look. The amount of coverage is customizable to what you want and will last as long as your brickwork.
Where should you use it?
German Schmear should be used on plain, untouched brickwork; it won't stick well to painted bricks. It's the perfect solution for a brick fireplace that's too dark for your taste, or a brick wall that needs a boost in farmhouse personality. You can apply this German Schmear tutorial to interior walls; in fact, it's the style of old German castles and cottages that inspires this trendy home project.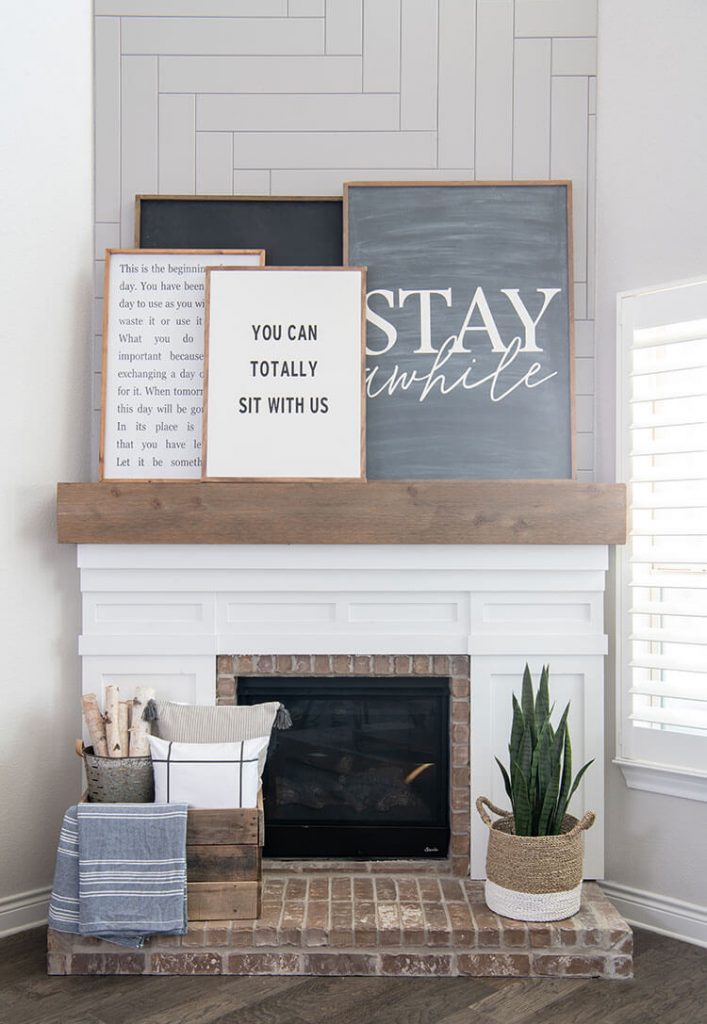 Also Read: When to Use Full Brick vs. Brick Veneer
Here's how to DIY:
Brick is one of Stacey's favorite materials, but its red color can be a bit bright for her farmhouse style. Enter the German Schmear technique. Here's how she creates that beautiful, white-washed look.
What you'll need:
What you'll do:
In a large bucket, mix white mortar and water. Add the mortar slowly, mixing until you have a mud-like consistency.
Apply the mortar mix to your brick using a large sponge and be sure to apply to the joints as well. Work in small sections because you don't want it to completely dry at this stage.
Allow the mortar to partially dry for about 30-45 minutes. The longer you let it dry the harder it will to remove but the dry time will determine how much of a white-washed effect you'll have.
Once it has dried, use a textured material to rub off the mortar in some areas. Stacey uses pieces of a heavy duty drop cloth for this step but you can also use a wire brush.
Depending on how porous your brick is, the amount of mortar that adheres to your brick will vary. Keep rubbing off the mortar until you have your desired look.
---
You know what looks absolutely stunning when paired with German Schmear? Reclaimed wood walls. Learn how to DIY with reclaimed wood here! And don't forget to follow us on Instagram, Facebook and Pinterest for your daily dose of farmhouse inspiration!