When to Use Full Brick vs. Brick Veneer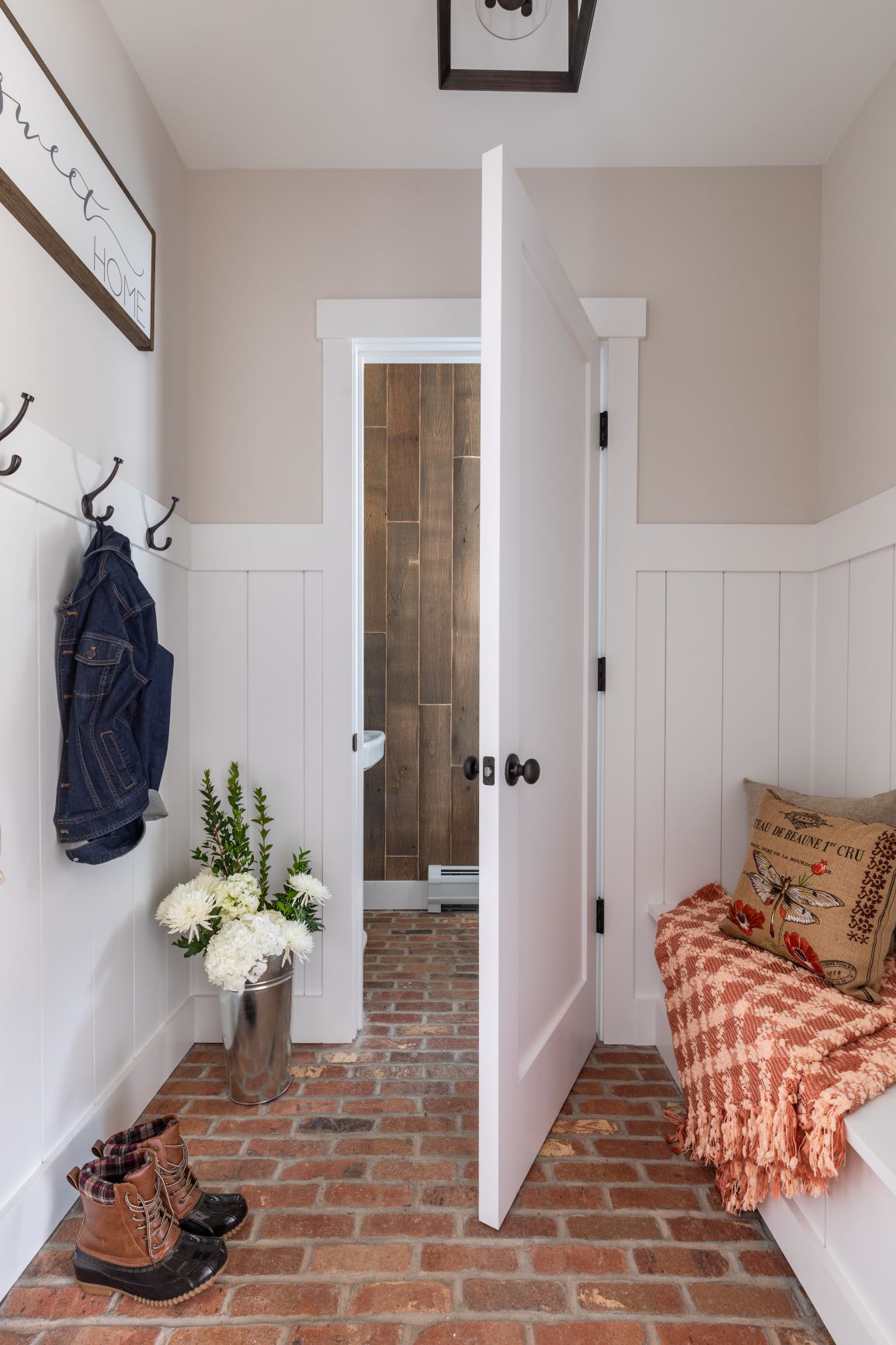 We know brick to be a classic option to use in our homes, from exteriors and walkways to fireplace surrounds and kitchen backsplashes. But with multiple uses come options, and you now have the choice to incorporate full brick or brick veneer.
We've recently partnered with Cherokee Brick to provide the brick for our project house with Yankee Barn Homes, and their Director of Marketing, Sonja Tillman, has offered to walk us through the benefits of both brick options.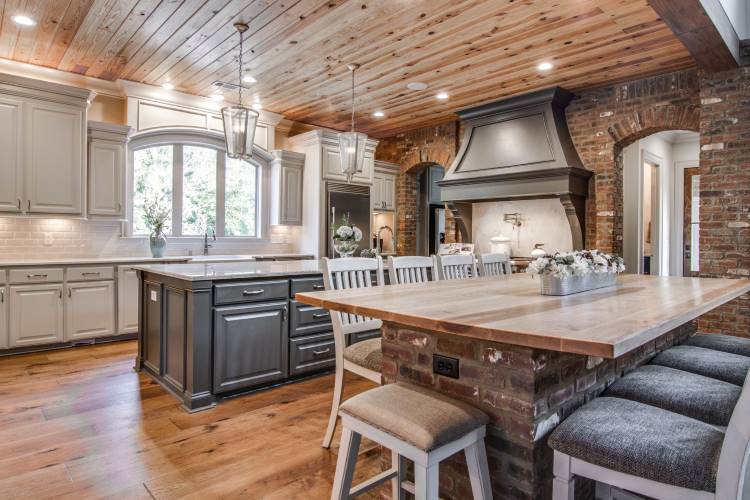 What is Brick Veneer?
"Brick Veneer—or as we call it, "Thin Brick"—is when you take a full-size brick and cut the face off of the brick," says Sonja. It ends up measuring in at 5/8 of an inch thick and weighs a fraction of a full brick piece, which will come in handy when your projects are more about the aesthetic rather than function.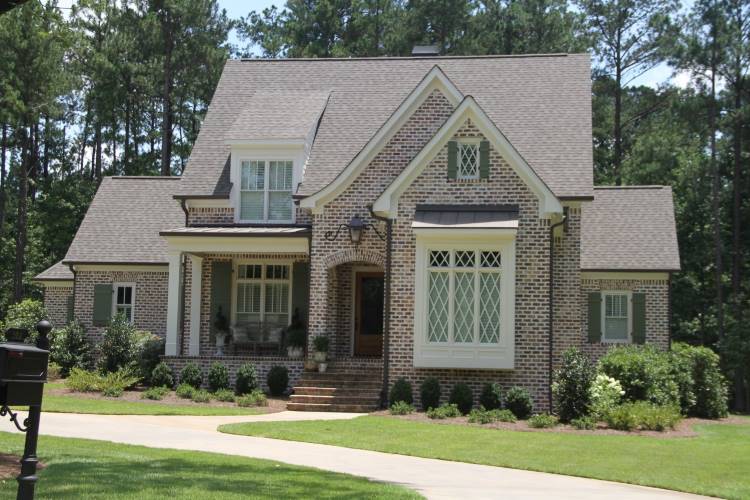 Applications for Full Brick vs. Thin Brick
It's easy to assume that full-size brick is supposed for the exterior and thin brick, or brick veneer, should be used for interior projects, but that's not the case. Rather than basing the decision solely on location, it's best to determine which brick to use based on its function.
"If you are building a home from scratch, it's best to use full-size brick on the interior from the beginning, because when you're building from the ground up, you have that foundation," says Sonja. Likewise, you can use full-size brick on an exterior if the home is still being built, but thin brick is the better option if it's a remodel and it's simply a visual upgrade.
Another way to think of it is any time walls have already been built, you'll want to use thin brick due to its lighter weight. "We usually suggest thin brick as kitchen backsplashes and wall accents because full-size bricks are extremely heavy and putting them on sheet rock would make the wall cave in," says Sonja.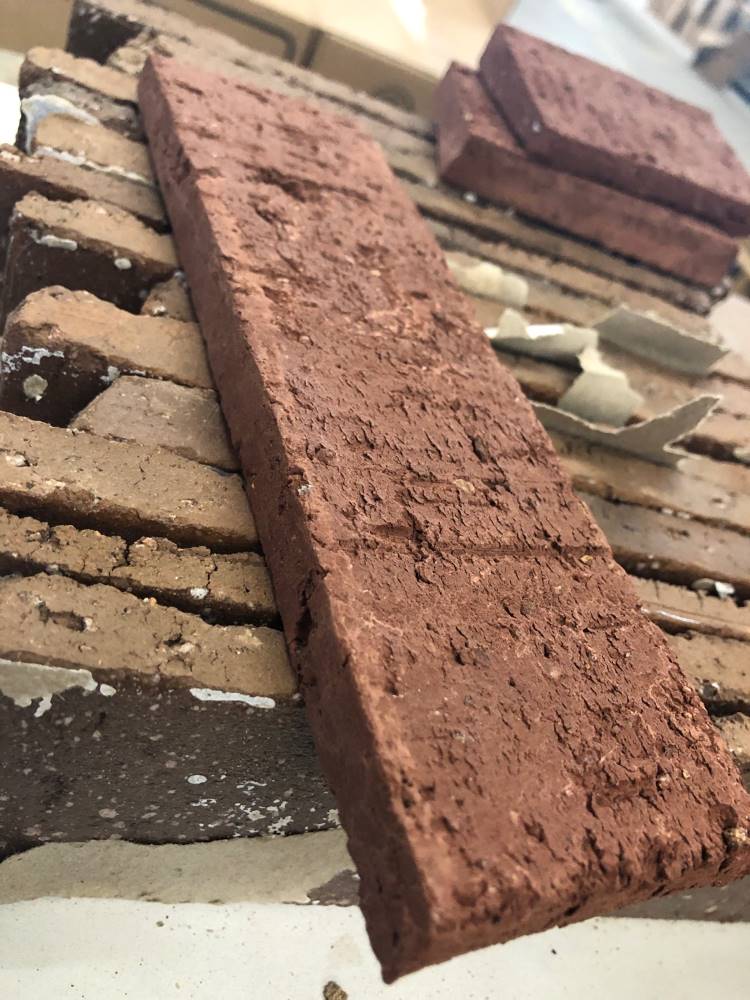 Cost Variance
The cost of each brick choice has less to do with full vs. thin and more to do with the collection of brick. "Our Handcrafted and Antebellum Collections are higher in cost than our Classic Collection because the Handcrafted are literally moved by hand," says Sonja. "There is no machine that can pick these brick up because they are not all uniform so we have people literally moving every single one of these bricks by hand." But, of course, a smaller brick size will yield a lower price, and Cherokee Brick has many size options to suit your needs.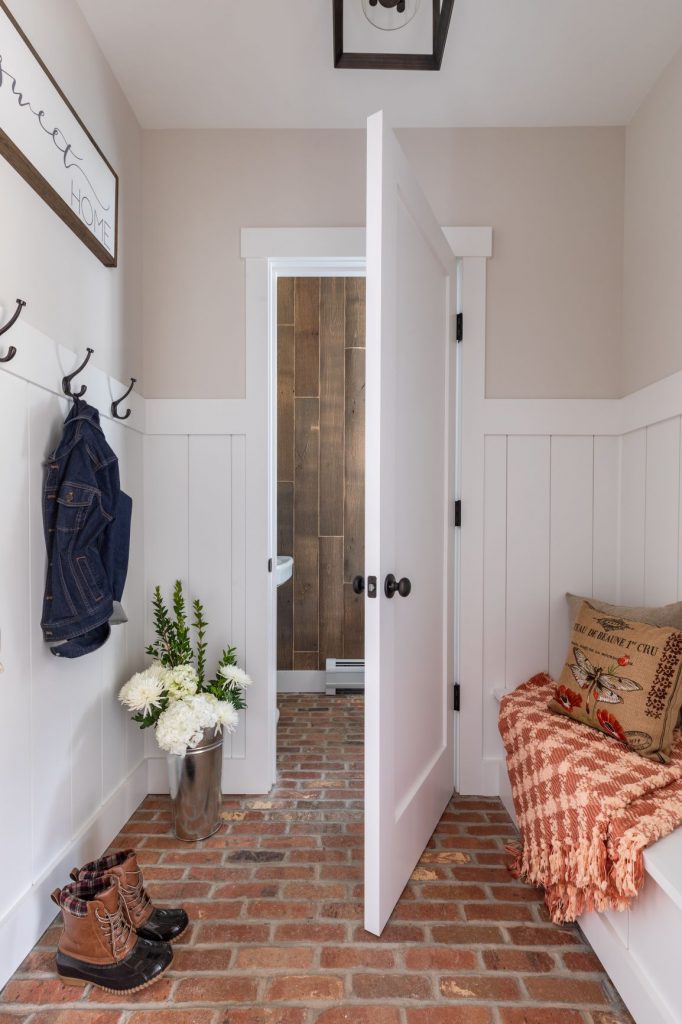 Pros and Cons
Though there are situations where thin brick is the better choice due to its lightweight quality, there aren't any definitive pros and cons to full vs. thin brick. "The pros of brick in general are the durability, versatility and low maintenance cost," says Sonja. "As far as the thin brick vs. full-size brick, it all depends on the application. There are zero cons in either brick, but I think that's just because we love our product so much."
---
Check out how to choose fixtures and fittings. And, don't forget to follow us on Instagram, Facebook and Pinterest for more daily inspiration and farmhouse style.