Adding Vintage Charm to a New Home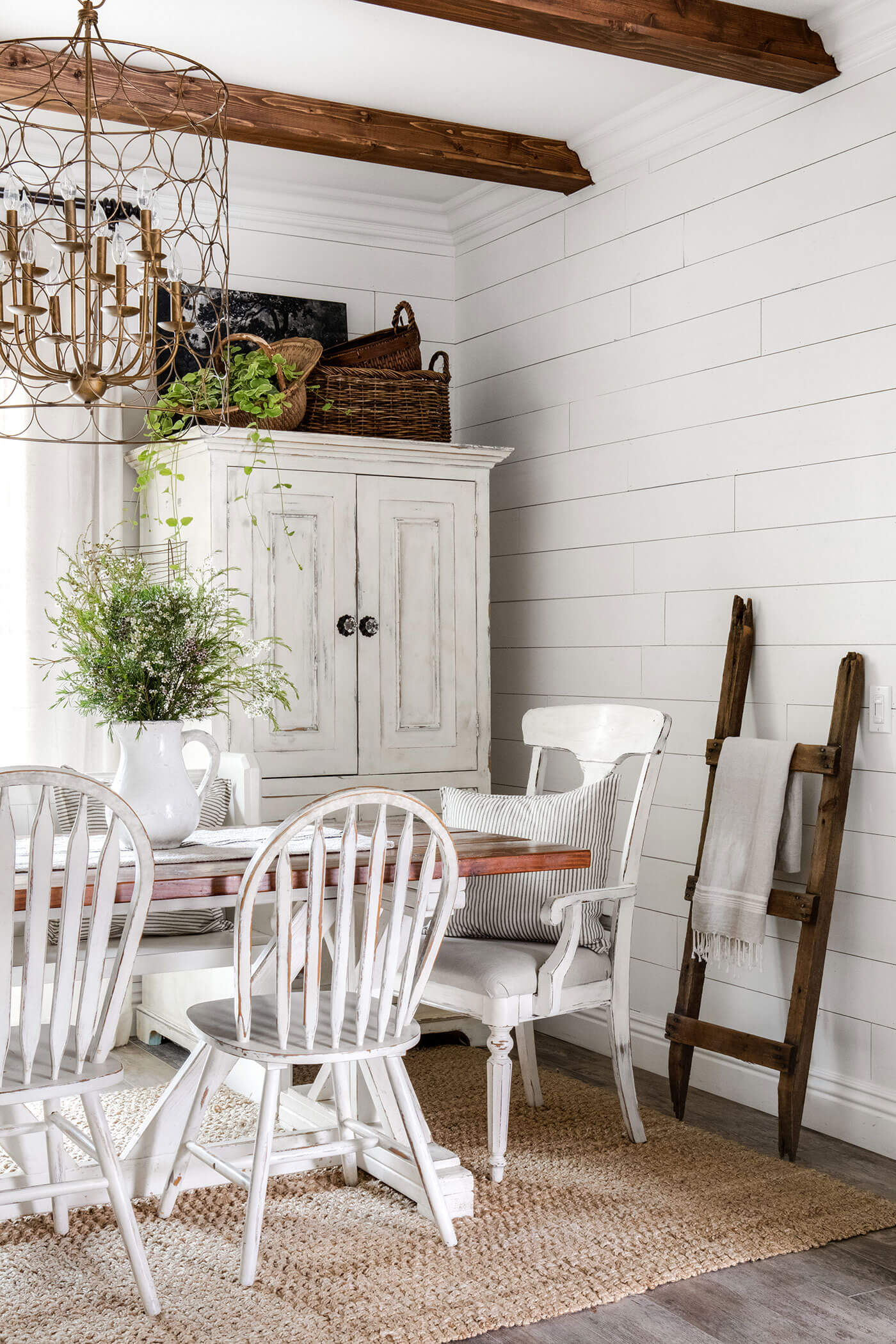 As farmhouse enthusiasts, we love anything that's vintage, chippy or worn. But if you're living in a newer house, it's sometimes hard to get that well-loved look. If you want to add vintage charm to your newer home, here are some ideas for how to incorporate antiques and flea market finds into your new build.
Architecture
The main features of your home, such as molding, door frames and flooring, will be new. But that doesn't mean you can't add antique accents. Install smaller, more manageable architectural features to balance some of the newness. Replace your home's new doorknobs, drawer knobs and even window treatments to add vintage charm with older pieces.
Lighting
It's a costly venture to replace all your new light fixtures with antiques, and the labor involved with electrical and wiring is enough to put most people off such a project. Instead, fill in your new lighting with smaller forms of retro lighting that will give your home that vintage charm you love. Try incorporating vintage table lamps, candlesticks and sconces for showstopping antique designs.
Furniture
Repurposed or repainted furniture is always a great way to add vintage charm. Head to the flea market and pick up a piece you can paint and upcycle. For seating, you can either try your hand up upholstery, or add a slipcover to the current upholstery for a new-to-you look. The quality and integrity of the furniture will remain, just with a refreshed exterior.
Accessories
Don't allow your new blank canvas to discourage you from purchasing antiques. Sometimes it's hard to immediately envision where you'll put that chestnut armoire or set of whicker rocking chairs, but if they really speak to you, then you'll make them work. As homeowner Heather Targaglia says, "Don't walk away from it, because you can always find a spot for it."
---
Ready to head to the flea market? Check out our flea market shopping tips! Of course, don't forget to follow us on Instagram, Facebook and Pinterest to get your daily dose of farmhouse inspiration!