10 DIY Pallet Wood Projects
Written Camellia Ghotbzadeh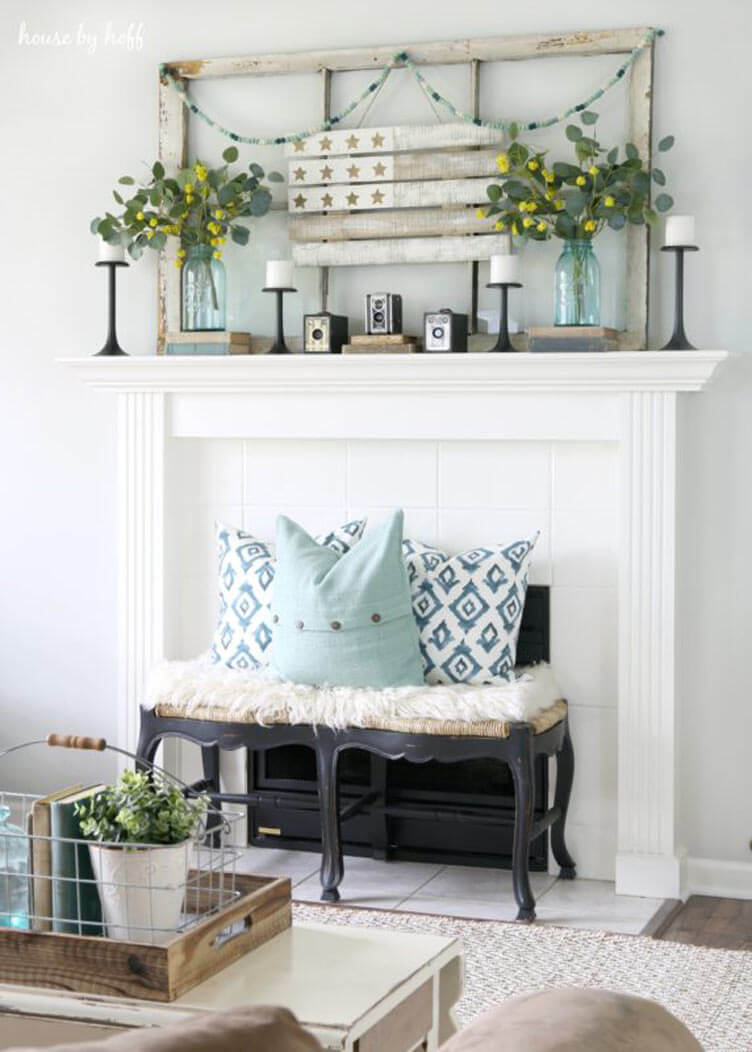 Written by Camellia Ghotbzadeh
Have you ever worked with pallet wood before? Here are some ideas to get your pallet wood projects going so you can use this wood in your next DIY home project.
Pallet Headboard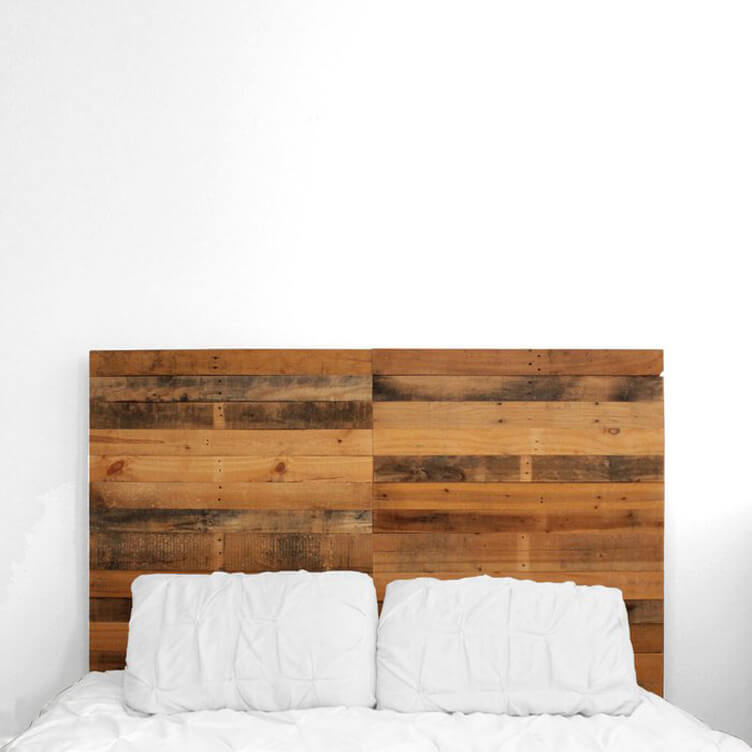 Using lumber and some will power, Zack of Instructables gave his bed some extra attention with a pallet wood project: this headboard. After breaking down, cutting and ripping apart the wood, he assembled the piece using wood glue and center and framing support pieces.
Pallet Coffee Table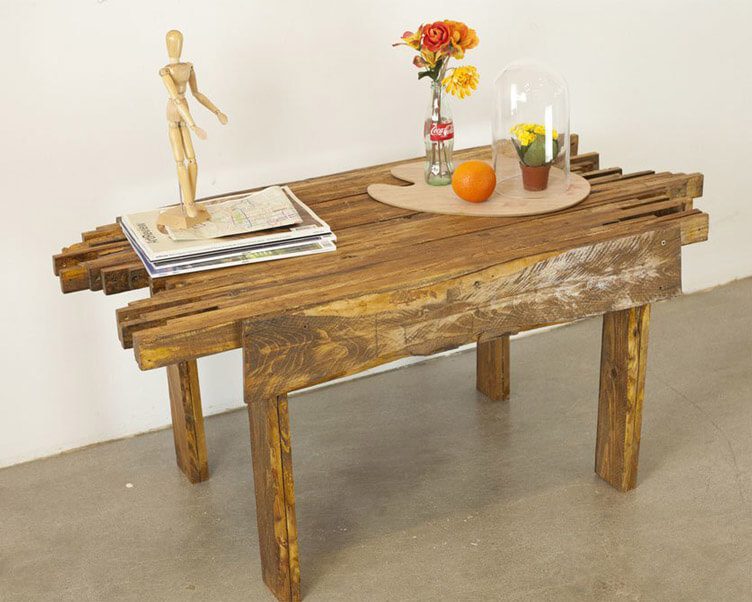 Alex of DIY Projects transforms your favorite coffee table into a pallet wood project that's sure to be a conversation starter. With some wood glue, a nail remover, a couple boards to stack and some stain, you too can create a new table to add to your home and enjoy.
Pallet American Flag
April of House by Hoff goes all American with her DIY American flag pallet wood project. Starting with staining the boards then cutting some vinyl stars, she dry-brushed and
Pallet Wall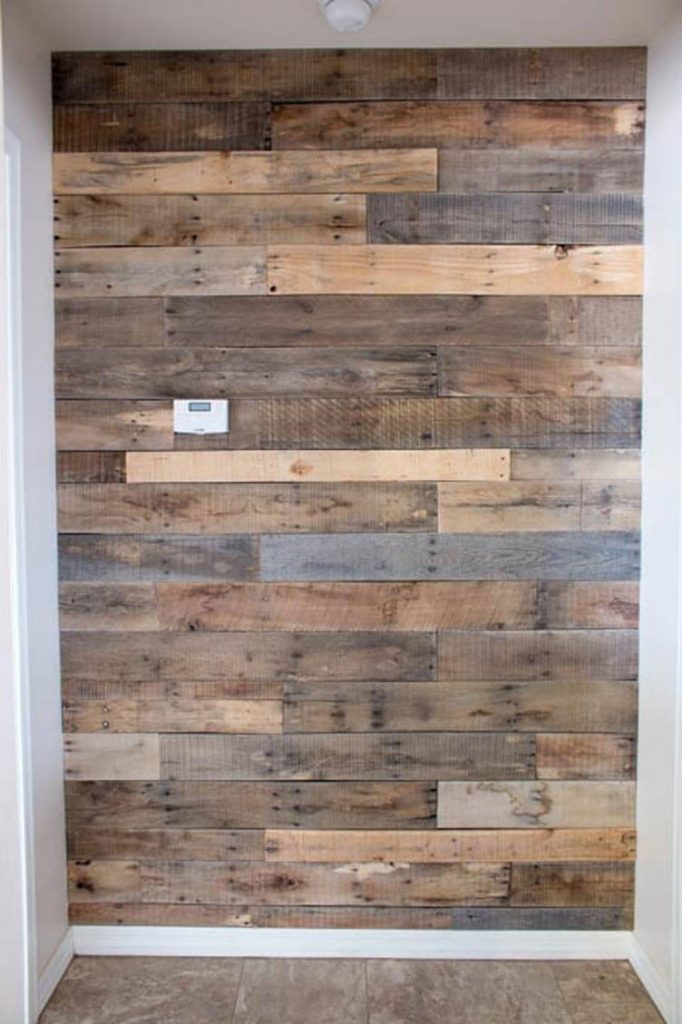 Katie of Addicted 2 DIY gives her wall an easy, rustic and vintage feel by assembling several straight pieces behind a dark paint color, like brown, gray or navy. Adding extra dimension to its surroundings, the wall combines a weathered look with unique pallet pieces for a rustic and revamped background.
Pallet Wood Chair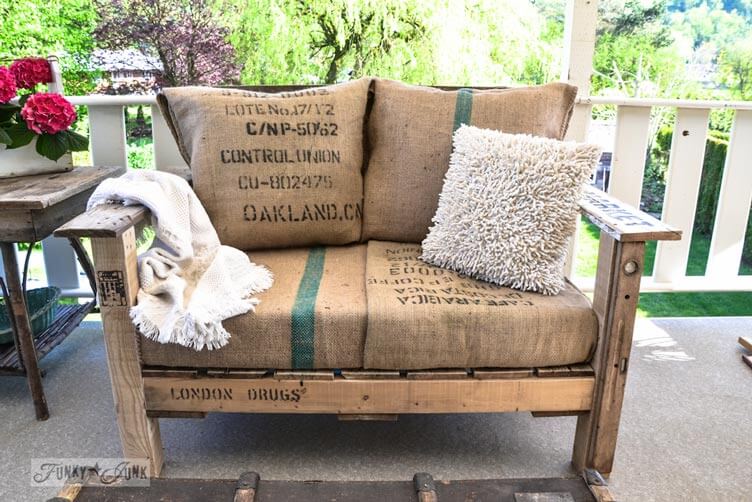 Donna of Funky Junk Interiors takes sitting pretty to a new level with her easy-to-make, adorable pallet wood chair. In addition to using burlap coffee bean sacks as pillow covers and some pallet wood as backing, she predrilled and screwed arm and leg boards to assemble the chair.
Pallet Kitchen Island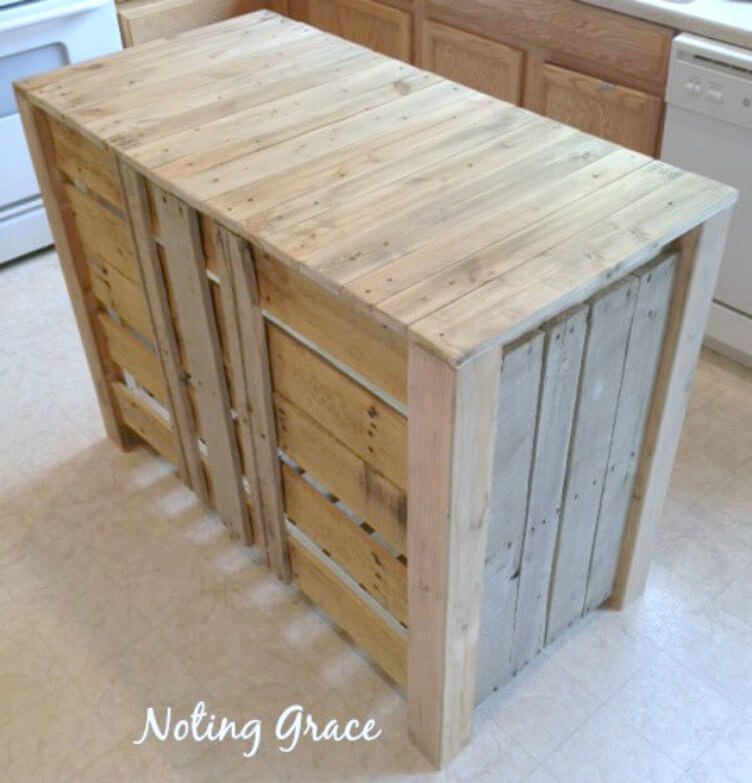 For under $50, Jennifer of Noting Grace used recycled pallet wood as the base for an extra addition to her kitchen. Adding additional shelves on the kitchen island for storage space, this pallet wood project adds an extra textured element along with a variety of wooden hues to the space.
Pallet Mounted Vase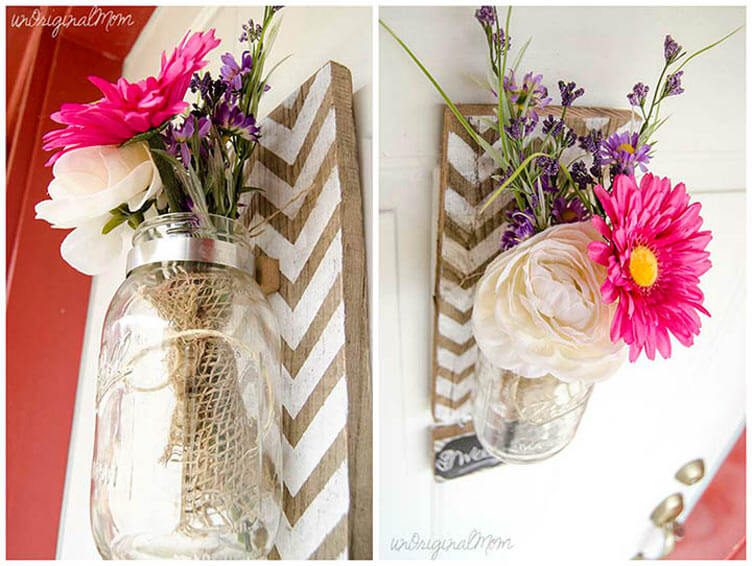 Meredith of unOriginal Mom took a new and innovative approach to using mason jars in her home by creating a pallet hanging mason jar vase. Using a chevron design and a hosing clamp, she mounted the Mason jar onto the pallet board on her front door and filled it with flowers.
Pallet Nightstand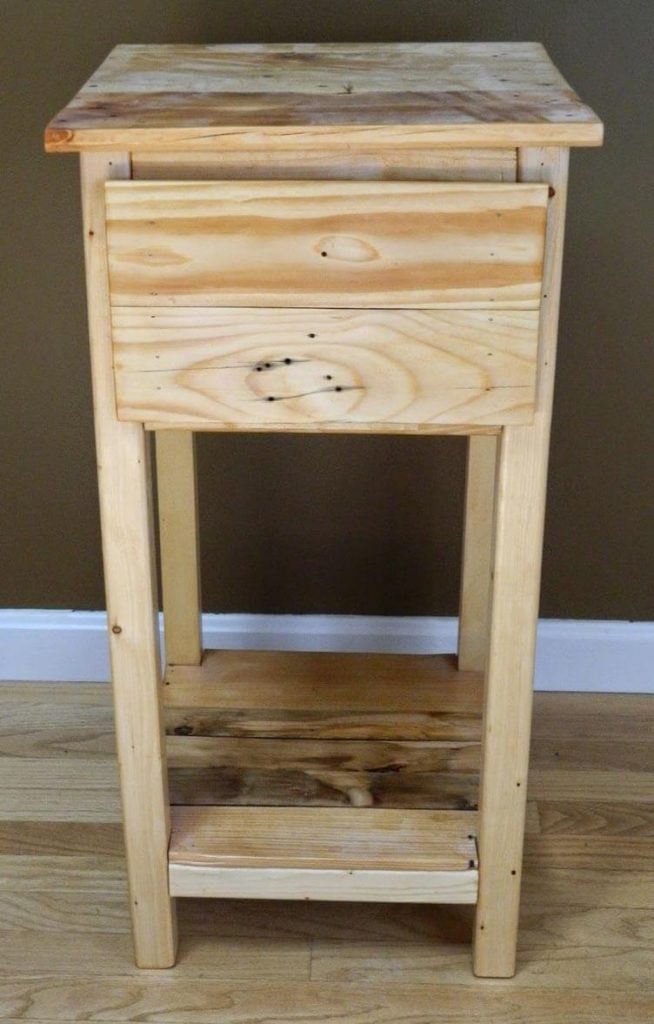 Andrew Higgins of Creations by ASH gave his bedside table a complete transformation by producing pocket holes, adding lower support, and nailing the top. Adding a false front of pallet wood for drawers, he squared, clamped and nailed the pieces together to create the perfect pallet nightstand.
Pallet Coat Rack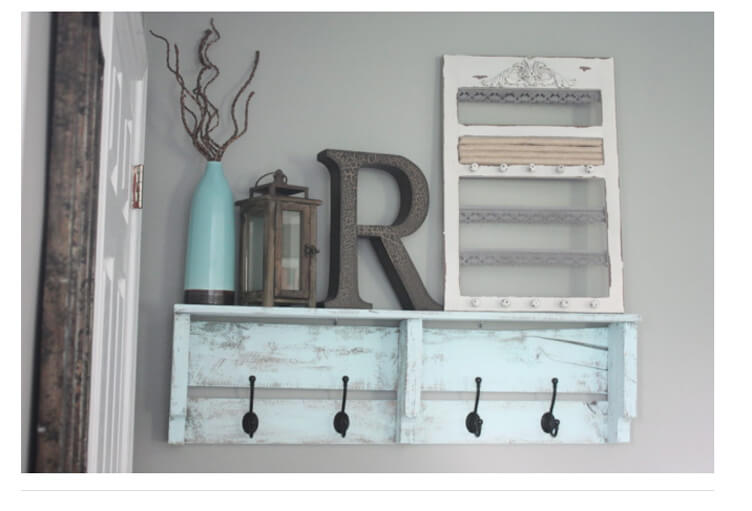 Brooke Riley of Re-Fabbed takes a simple coat rack and turns it into an art piece. Using a pallet, she takes a reciprocating saw, and cuts off the end board, placing it on top to use as the shelf. And with some chalk paint, a little sanding, hooks and nails, coat racks can get the recognition they deserve.
---
Of course, don't forget to follow us on Instagram, Facebook and Pinterest to get your daily dose of farmhouse inspiration!