Composting From the Kitchen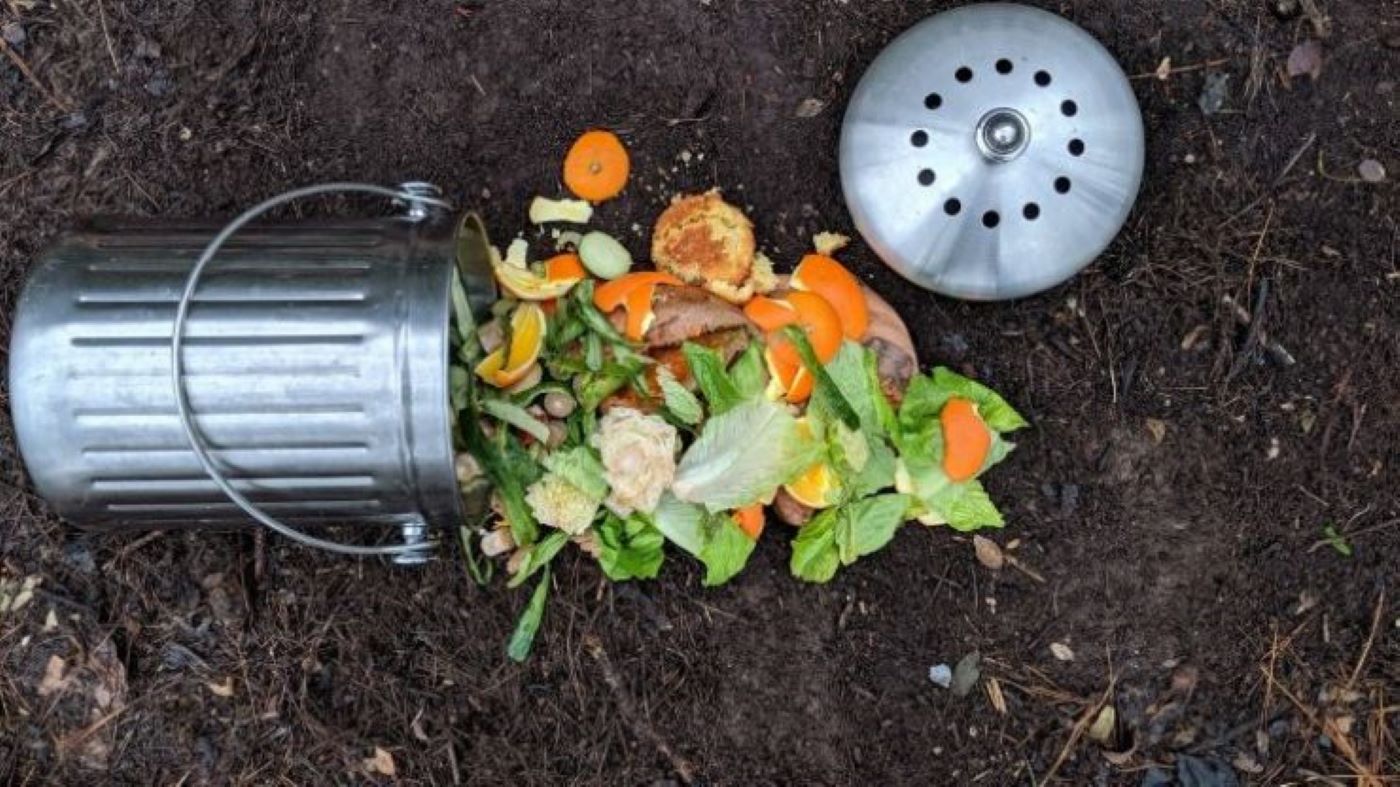 Image courtesy of Heather Lusk
Helping the environment is cool. But watching food decompose, for most people, is not. A 2018 study from the University of Vermont indicates 39% of wasted food comes from easily compostable fruits or vegetables. Composting in the kitchen is a simple way to reduce landfills with Americans wasting, on average, a pound of food per day. Still, for many, the idea of composting is tempered by the unsavory thought of leaving trash on your kitchen counter.
But it doesn't have to be! Here are our pro tips for composting.
As an Amazon Associate, American Farmhouse Style earns from qualifying purchases.
Countertop Containers
The kitchen is the first stop for most food scraps that can become compost. Keeping a bin on a countertop or near a sink is the most convenient location for food peels or meal scraps. These scraps can be hidden in a stylish countertop container that matches your farmhouse décor. Countertop compost bins are readily available at national stores like Target, Cost Plus World Market or Amazon. Even something as simple as a lidded cookie jar or ice bucket can be repurposed into a countertop bin. As long as food is removed every two to three days, smell and fruit flies should be kept at bay.
When purchasing a countertop container, one with a handle is helpful to more easily transport the scraps. Containers are most commonly made from ceramic, plastic or stainless steel. Ceramic is easiest to clean and can also go in the dishwasher, though it can be heavy to carry. Stainless steel and plastic are lighter, but plastic may be more difficult to clean. The narrower the bin, the more challenging cleaning may be. Any bin needs to be large enough to hold scraps until they've been transported to a compost pile.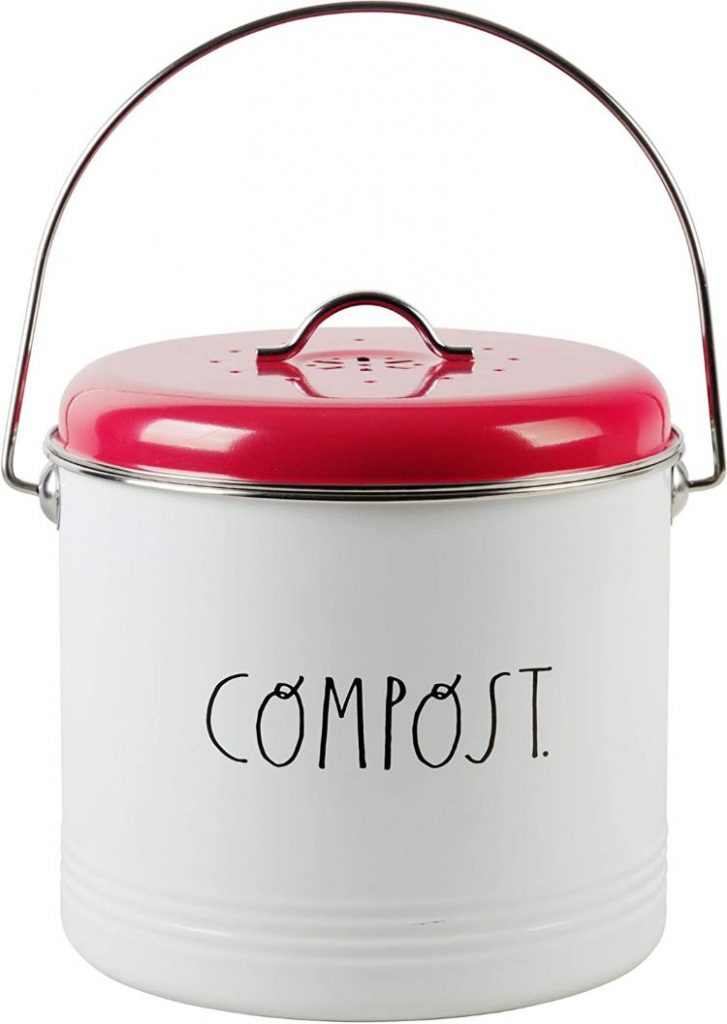 Smells and Bugs
Many bins come with charcoal filters, but those may only be necessary if it won't be emptied for more than three or four days. The filters help regulate moisture which can eliminate fruit flies and maggots, but mixing shredded newspaper with food scraps can have the same result.
Fruit flies appear when fruits begin to decompose and ferment. The flies are attracted to the scent and lay hundreds of eggs in the rotting fruit, which makes them appear to multiply overnight. Getting rid of them can be a true challenge. First remove the fruit from the kitchen and wash the compost bin or any dish that held the fruit. If the flies persist, pour a small amount of balsamic vinegar in a shallow dish with a few drops of dish detergent and within a few days the problem should be eliminated.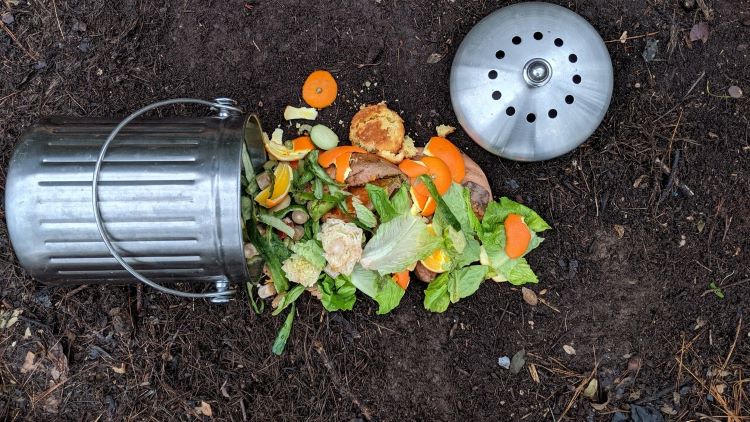 From Kitchen to Compost
For most people, the biggest barrier to compost in the kitchen is finding a place to take scraps once they leave your house or apartment. Roughly 90 cities across the country have curbside programs. This means most Americans need to find another solution. Moving kitchen scraps to a backyard compost pile is a common option. A pile may be freestanding, enclosed in a wooden or metal fence, or scraps can be placed in a plastic tumbler which rotates frequently helping the material break down more quickly. Compost can then be used as fertilizer for yards and gardens.
Aesthetics or lack of space may prevent outdoor composting. When municipal curbside pickup isn't available, private services providing weekly or bi-weekly pickup of compost may be an option in certain areas. In some instances compost can be taken directly to these food collection sites. Websites like ShareWaste.com connect people composting with those who can use the scraps.
The number of people composting across the country continues to increase as it becomes easier to do so. Composting reduces carbon dioxide and greenhouse gases, revitalizes soil and conserves landfill space. As composting options increase it continues to be a cool and stylish choice.
---
Add to your farmhouse style kitchen with these five essentials. Of course, don't forget to follow us on Instagram, Facebook and Pinterest to get your daily dose of farmhouse inspiration!