Tips for a Cozy Fall Kitchen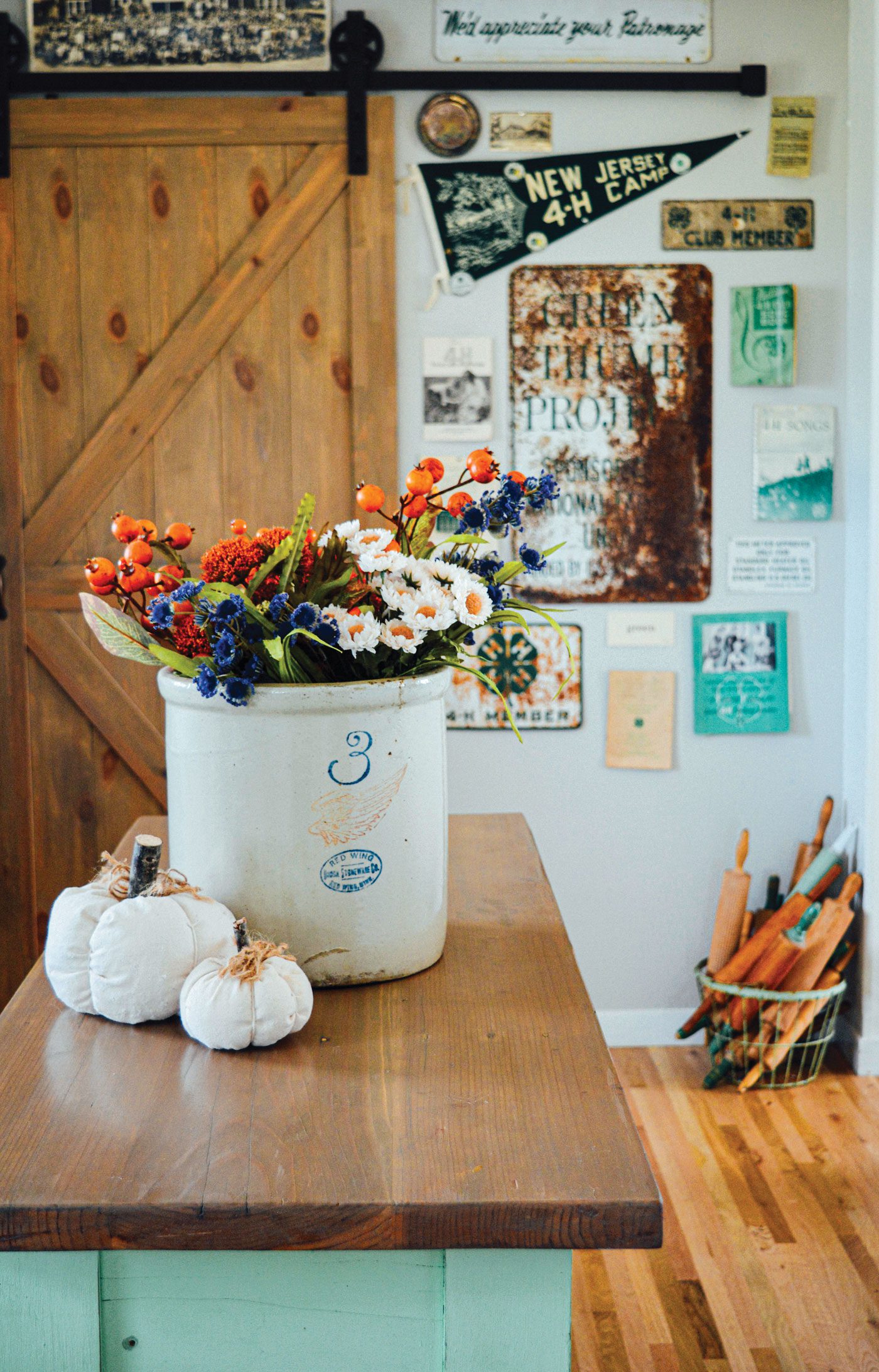 Add retro flair to your kitchen with vintage accessories and tools.
Kitchens are the heart of the home, and adding nostalgia with vintage pieces creates a place where those memories can flourish. Make your kitchen a cozy one this fall. Here are my top 10 ways to incorporate history into your kitchen.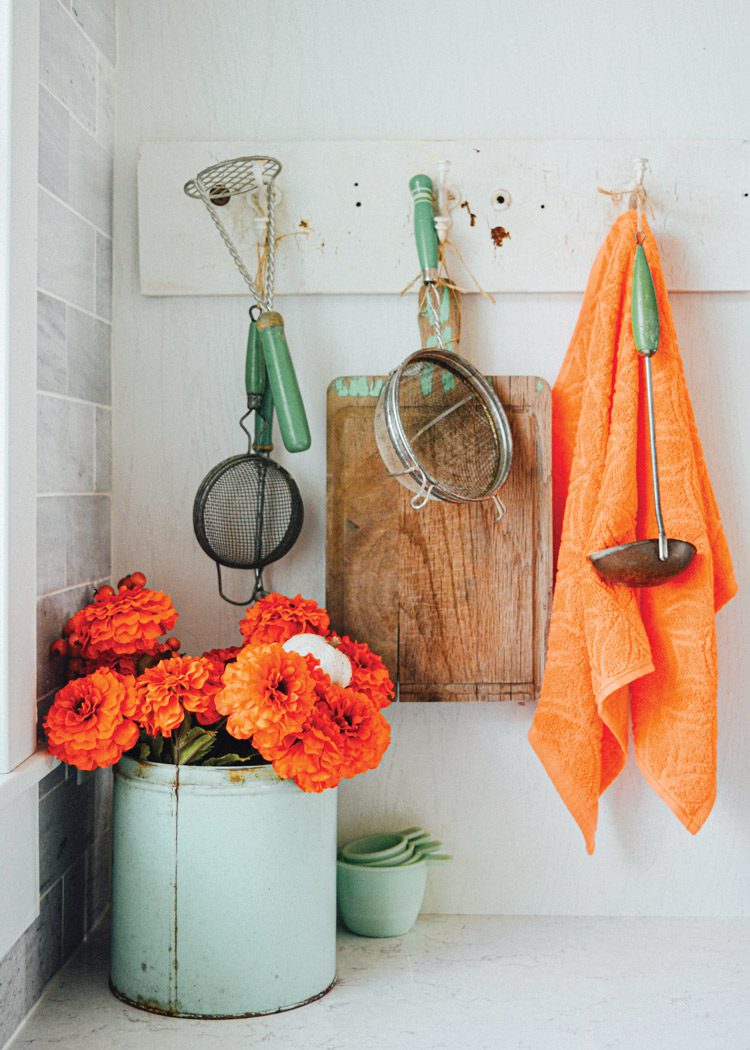 Tips for a Cozy Fall Kitchen with History
Vintage Tins.

Tins were not only used for food storage but are also a unique canvas for art and advertising. Use them for storage or display.
2. Vintage Canisters. Canister sets were made in every color under the sun, but the rarest ones are chrome and copper. They're the perfect storage.
3. Showcase a Collection. What better way to marvel at a collection than with open shelving or a hutch? Show it off, especially if your collection is kitchen-oriented.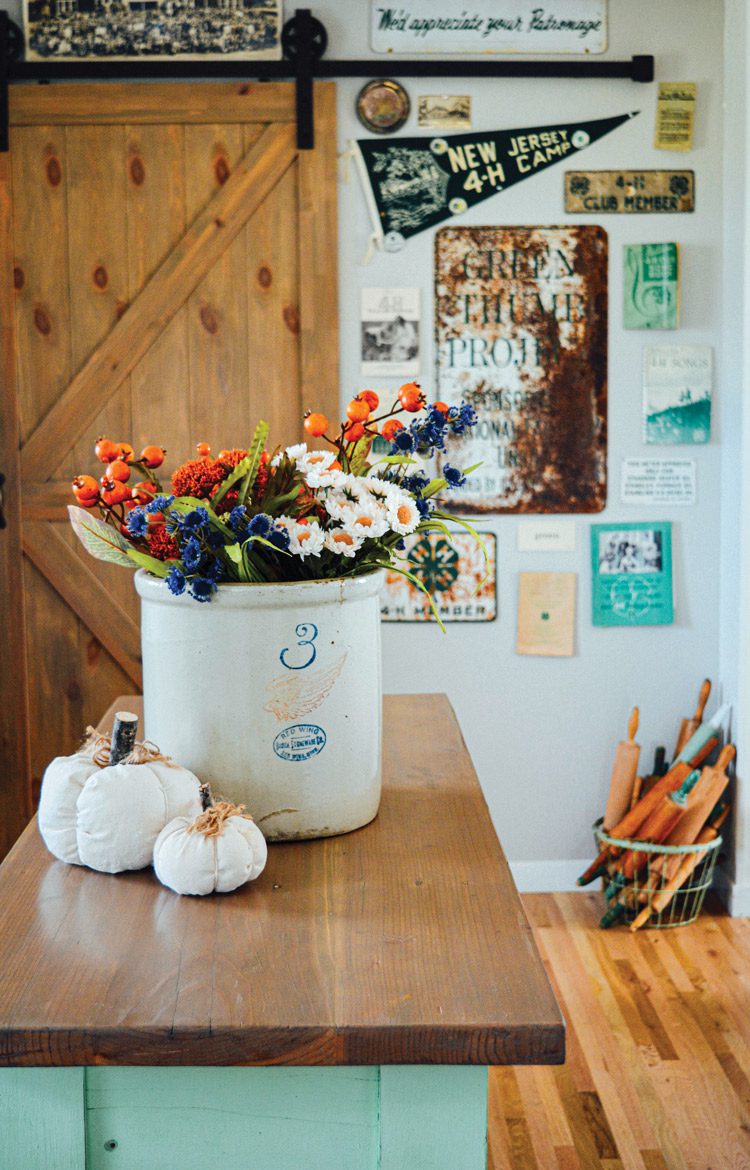 4. Fun Textiles. Use textiles to add color to your kitchen. Dishcloths, tablecloths and aprons with fun patterns all can lend a vintage feel to a kitchen. These towels from 1888 Mills, for example, work perfectly for a pop of fall color.
5. Kitchen Utensils. Eggbeaters, sifters, ice cream scoops and cookie cutters are all vintage kitchen gadgets. Display them on hooks or in a basket or clear canister.
6. Vintage Signs. Nothing beats a chippy sign. If it has a cute saying or an old advertisement, it belongs in your kitchen.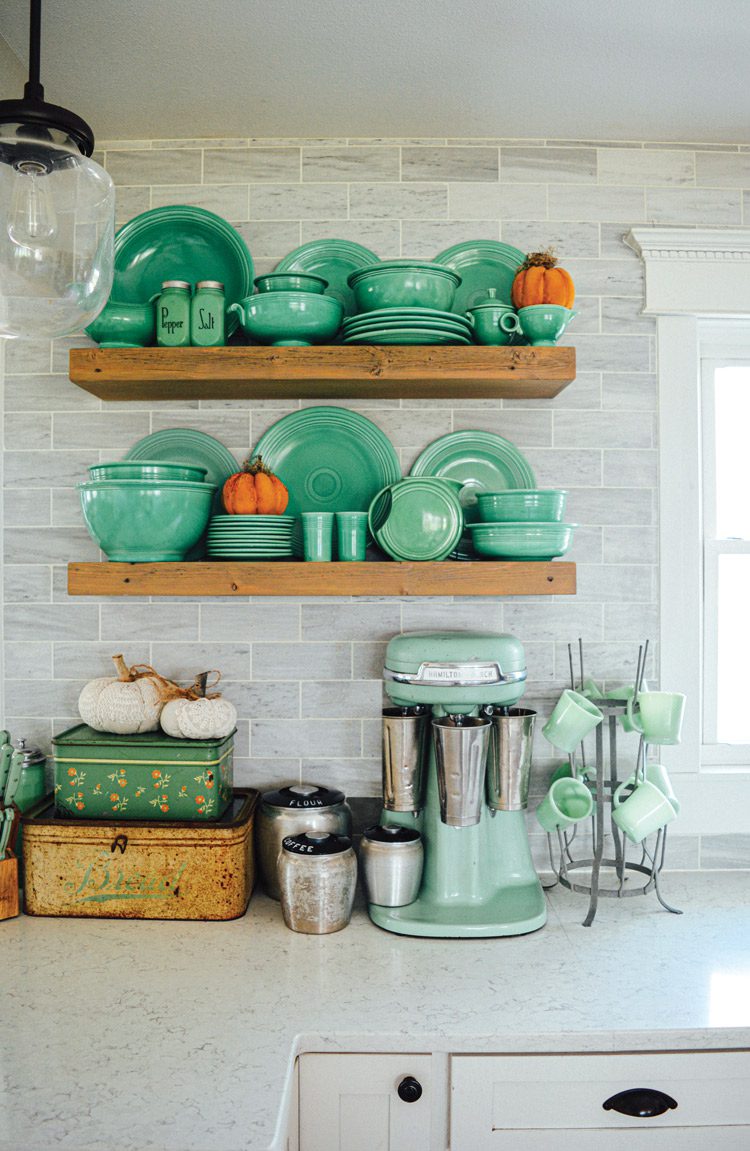 7. Crocks. These containers were once imperative for storing food like butter and pickled vegetables before the onset of refrigeration. Today, use them for decorative arrangements or kitchen utensils.
8. Baskets. Whether they are colorful metal baskets or worn wooden baskets, these can be a home for rolling pins, linens or fresh produce.
9. Island Centerpiece. One of the biggest statement pieces in your kitchen is the island. For instant wow factor, add charm with an antique dresser or a store-
clerk counter.
10. Retro Appliances. From mixers to malt machines, these tools can be fun to display or even bring back to life. We love to make malts with our old-time malt machine.
---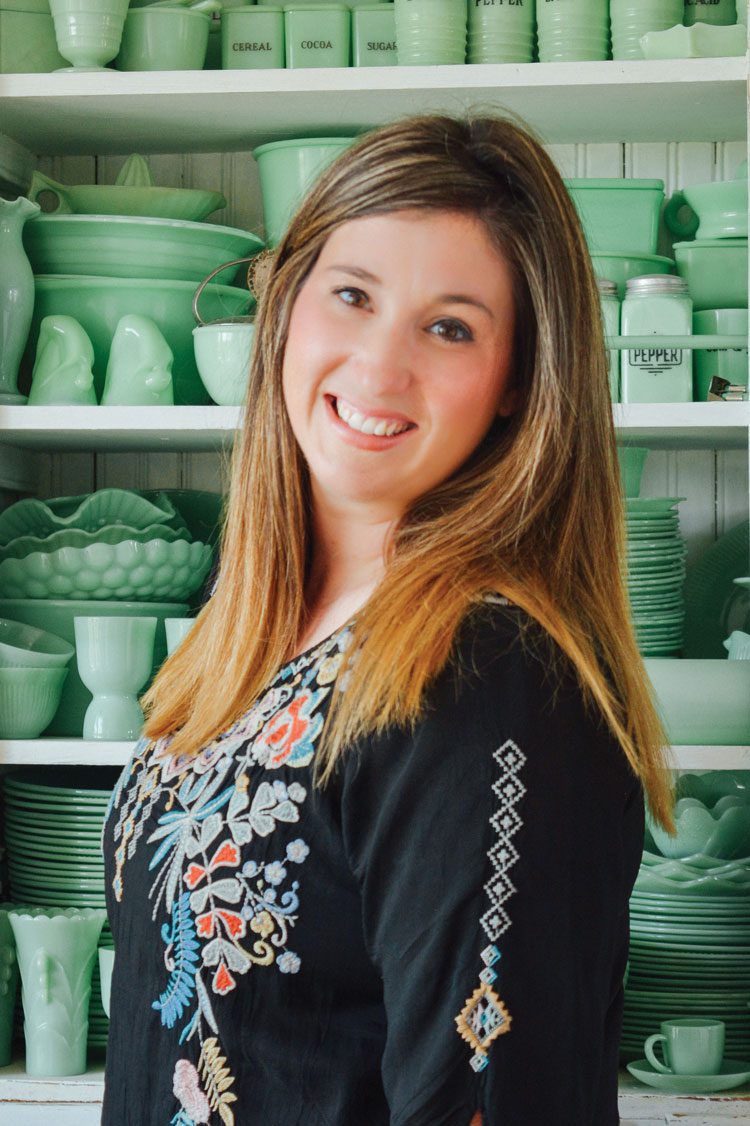 Courtney Vettel is our 2021 Brand Ambassador, and the voice behind The Vettel Farm. Courtney is a wife and mom, and lives in North Dakota with her family. Follow along with her online as well:
Website: thevettelfarm.com
Instagram: @thevettelfarm
Facebook: @thevettelfarm
Pinterest: @thevettelfarm
---
Feeling the fall vibes? Read Neutral Fall Decor for Your Farmhouse and Rustic Fall Decor For Farmhouse Style for more fall decor ideas! Loving Courtney Vettel's jadeite collection? Get started on your own with Jadeite Dishware: A Collector's Guide. Of course, don't forget to follow us on Instagram, Facebook and Pinterest to get your daily dose of farmhouse inspiration!