Meet Our 2022 Brand Ambassador: Astra Spanbauer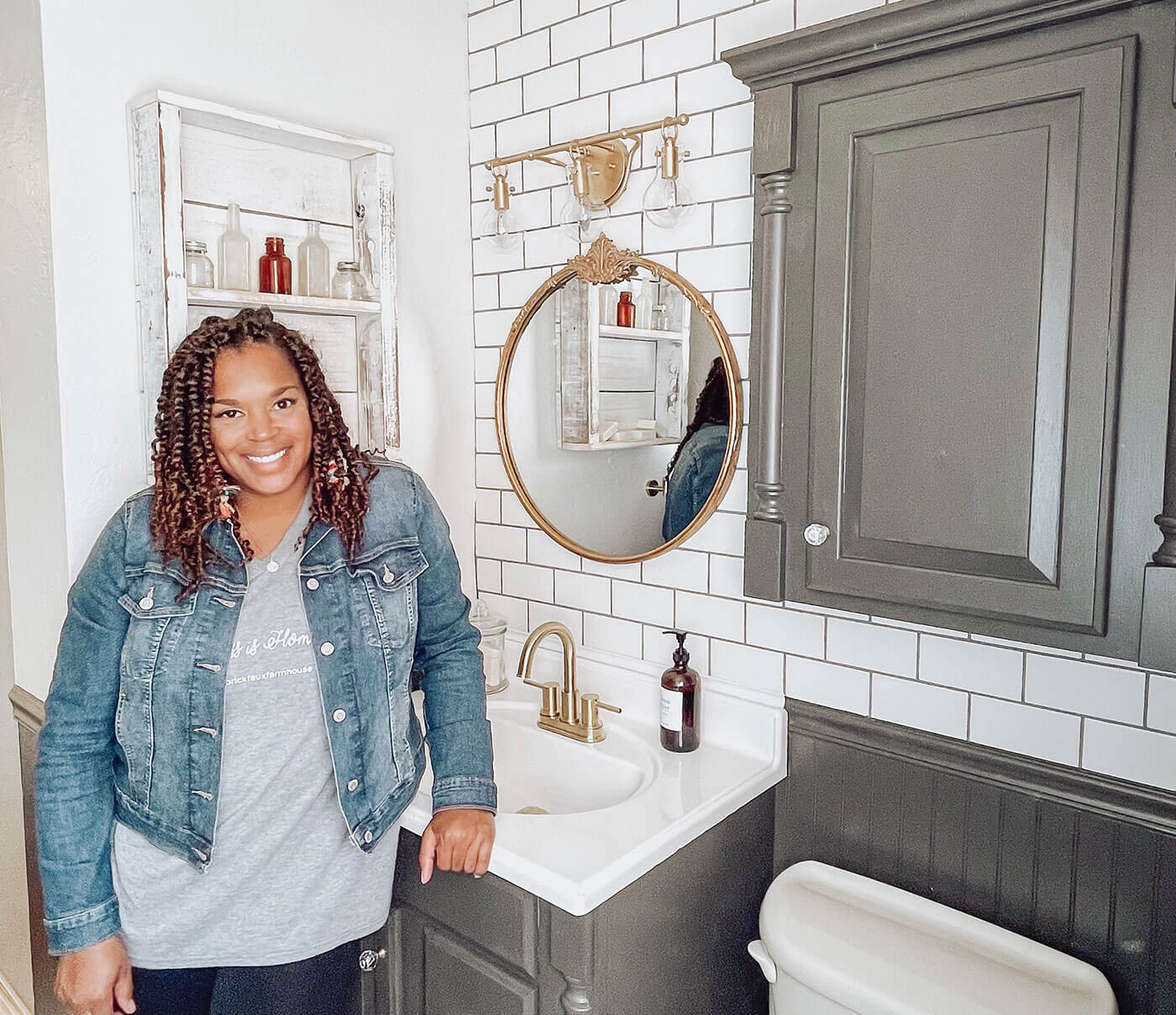 We've been searching for a Brand Ambassador for 2022, and have had so many wonderful entries! Thank you from our team to everyone who entered, became a finalist and voted on your favorite choice. And now we're excited to announce the winner: Astra Spanbauer of Red Brick Faux Farmhouse!
P.S. We had some wonderful finalists! If you'd like to see the top 3 finalists' DIY entries, check out Dena of Fletcher Creek Cottage and her pressed flower art, Christine Hyland and her outdoor pumpkin planter, and Astra's finalist entry, her built-in fireplace.
Also, a special shoutout to our 2021 Brand Ambassador, Courtney Vettel of The Vettel Farm! We've had a great year with Courtney. Go here to check out some of her past features this year.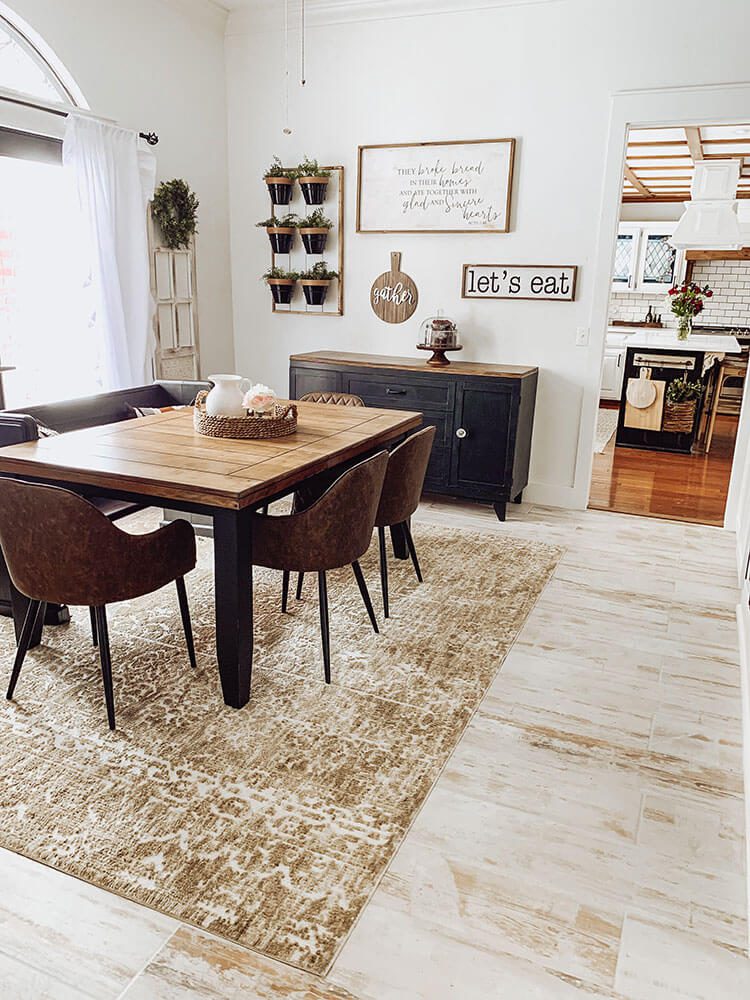 ---
We've done a short Q&A with Astra Spanbauer so you can get to know her better:
American Farmhouse Style: How did you get started blogging and Instagramming?
Astra Spanbauer: I bought this house three and a half years ago, and the house is older, built in 1979. It hadn't been renovated. Ever. I knew all these changes I wanted to make, and one of my best friends said I should start an Instagram page to document all my projects. I thought I'd have five followers, my sister, my mom, my best friend. But it sounded fun, so I started it.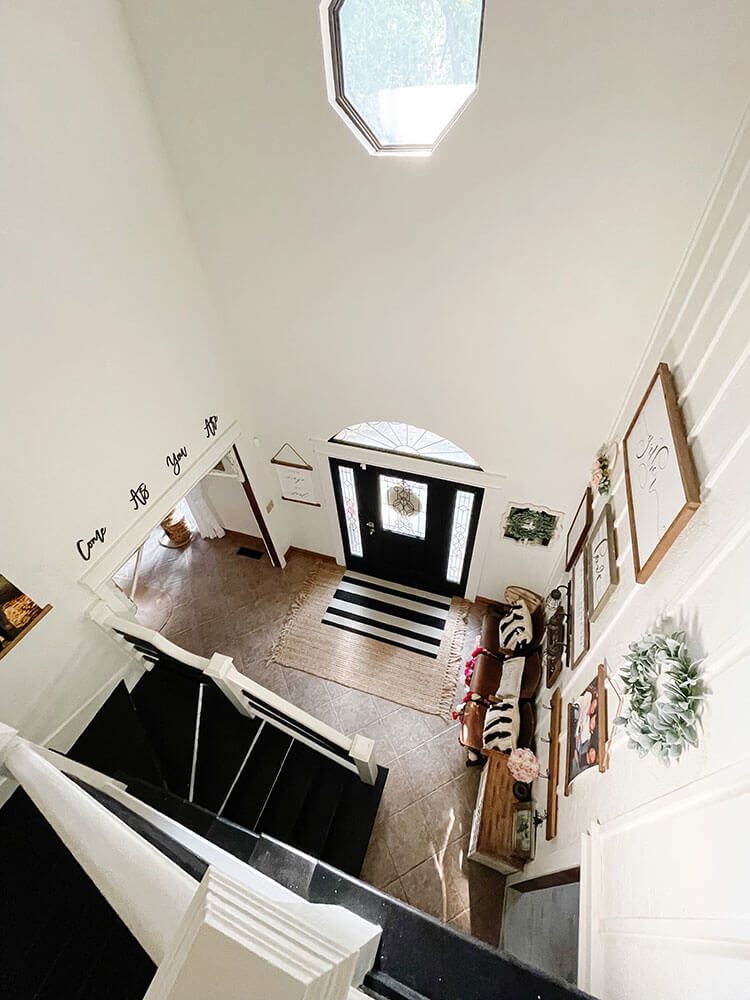 And it really took off! I didn't think anybody would really follow along, but I had a lot of success. And that's how the blog came along too, the opportunity to have my own platform in case anything ever happened to my Instagram page. My account got deleted one time for about 48 hours, I was submitting all this stuff to them trying to get it back. That prompted me to have my own blog.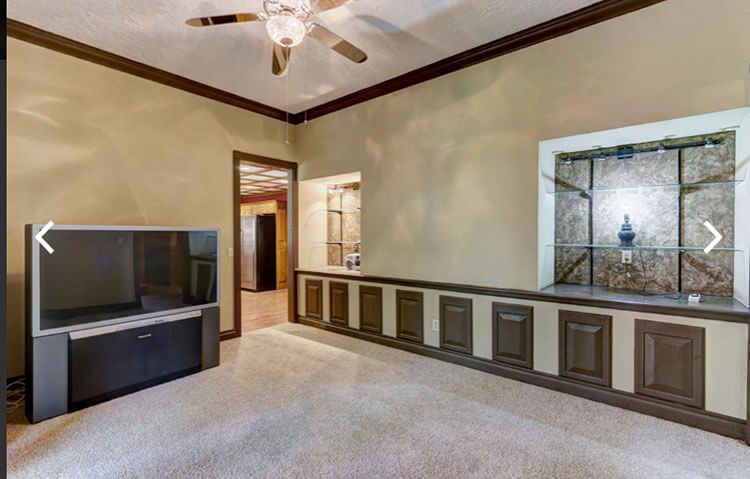 AFS: How has your home décor style developed over the years?
Astra Spanbauer: When I first started decorating this house, I was a first-time homeowner. I used to manage properties, so I always lived in the apartments for free. So I didn't really know what my style was.
I knew I liked rustic farmhouse, vintage pieces, old pieces, so coming here I started focusing on that vibe. I'm also very attracted to the modern farmhouse look, that gold that you can bring in to modernize it. My style is still changing, it's not set yet. I think now it's a mix between traditional and modern farmhouse.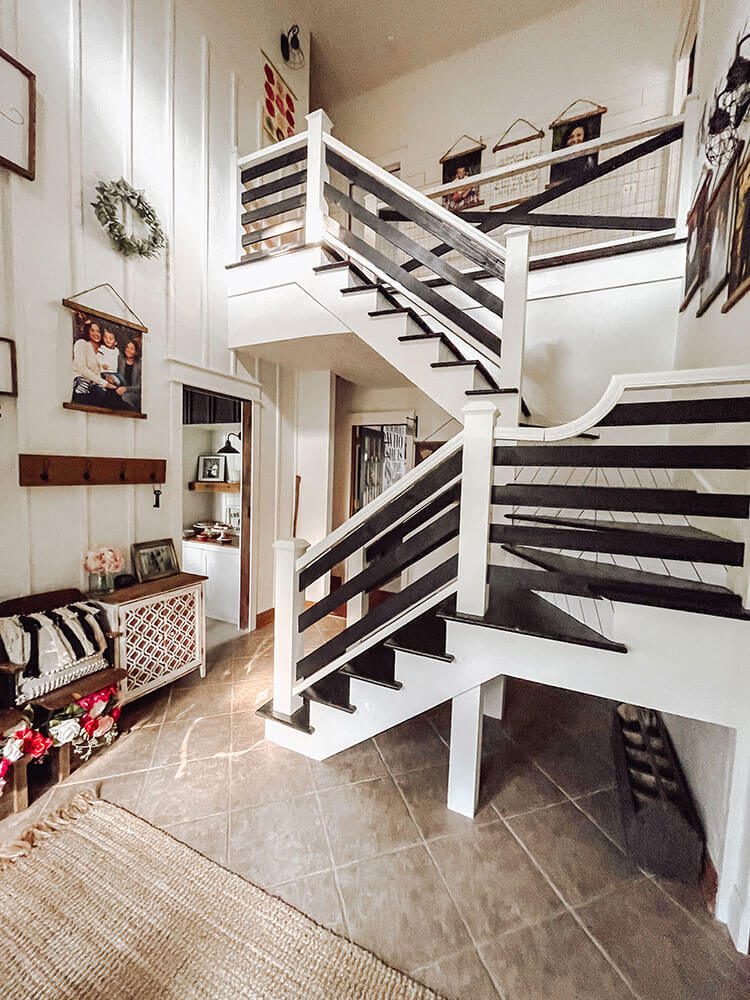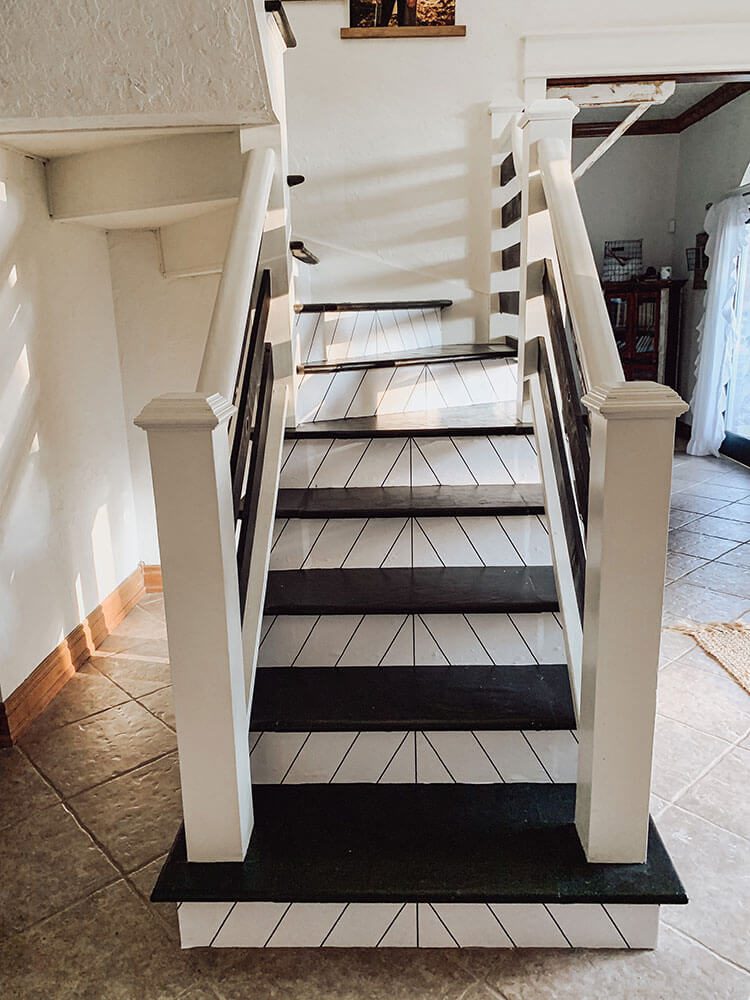 AFS: What's your favorite home project to date?
Astra Spanbauer: That's hard! I'll give you my top two.
The first is my staircase renovation. I took out the old vertical spindles, went modern with a horizontal board across the landing area, and I painted it black and white. Those wood tones were already in the house. I did that project right before Christmas 2020. I painted the entryway in Sherwin Williams Alabaster, I did vertical skinny board and batten, and I did the staircase. That project really went viral on Instagram and TikTok.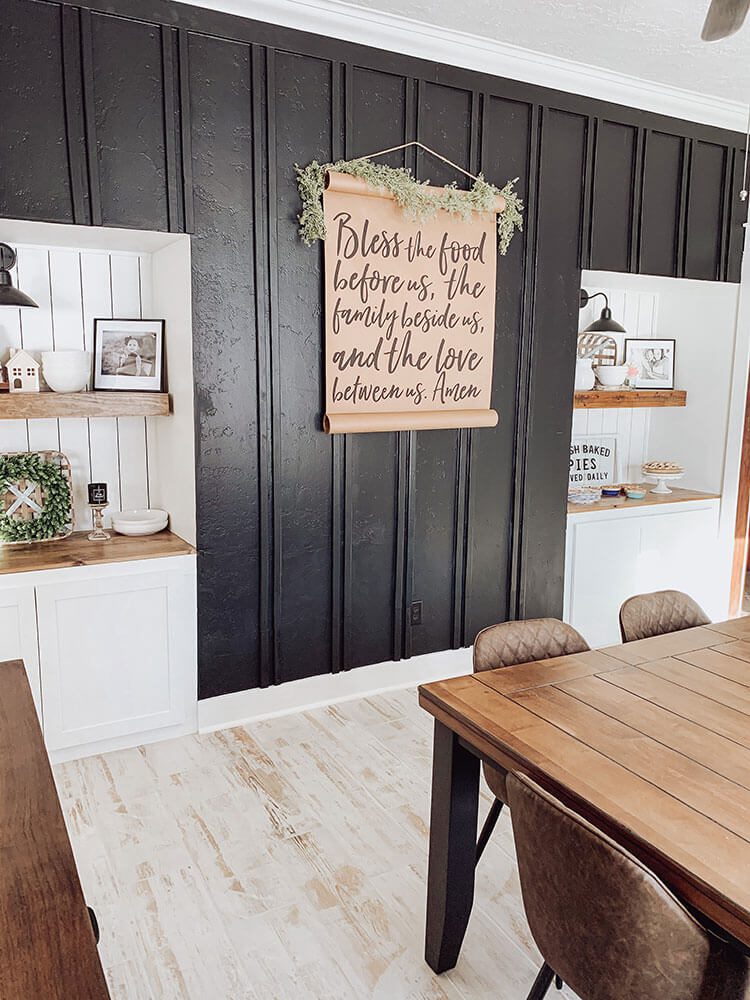 The second project is my dining room. I have a black accent wall with skinny board and batten. The room had these two little cubbies that had shelves, and the bottom part was part of the wall, so I ripped that out and turned it into storage, and I did a vertical shiplap in there with open shelves. I also pulled up the carpet and did tile that looks like an old painted barn wood.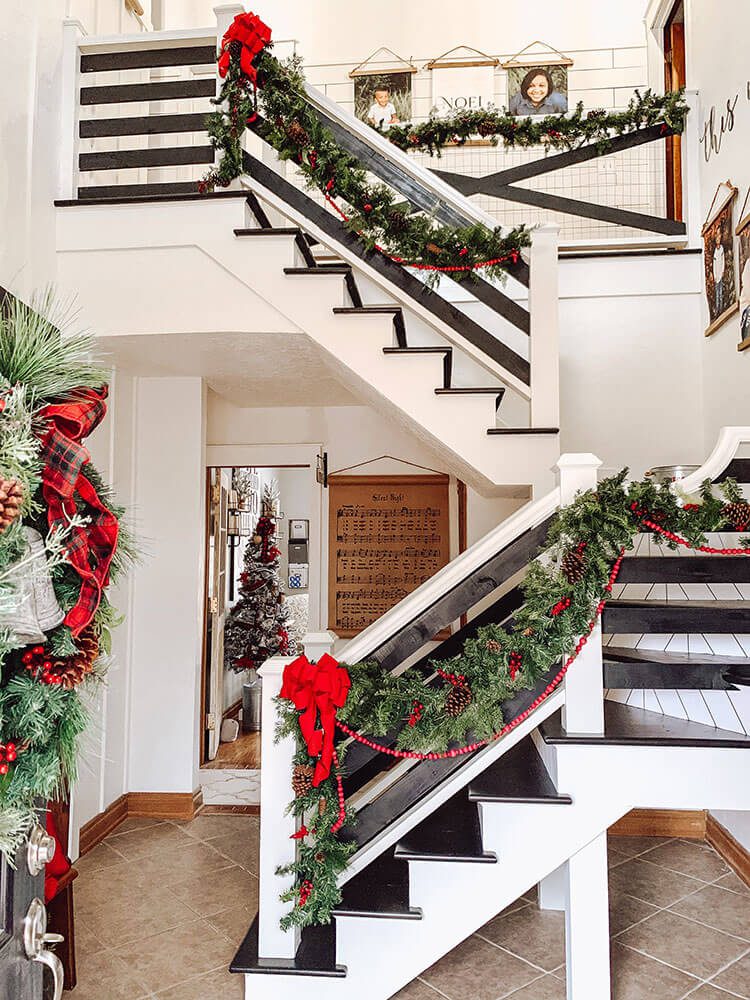 AFS: What's next up on your project list?
Astra Spanbauer: Everybody always asks, when you finish the last room, what will you do then? But I'll never be done, I'll just start redoing other things. It's now very close to my original vision. I've touched every room in the house except my daughter's room because she wants to do her own thing in there.
Now I'm excited to start some outside projects. I want to build a greenhouse out of old windows, and I want to do a garden back there, it's just an empty yard right now. This fall, I'm going to focus on the outdoor stuff for next spring.
---
We look forward to seeing what Astra will cook up in her column in the magazine in 2022! If you don't have a subscription, you can get one here so you don't miss her column in each issue.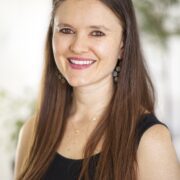 Victoria Van Vlear
Victoria is the editorial director of American Farmhouse Style. She shapes the editorial direction of the brand, both through the physical magazine and digitally on the brand's website and social media platforms. As a home décor enthusiast and DIYer herself, she knows what a little paint and patience can do for a room! Victoria is also a wife and mom to three little ones: two on earth and one in heaven. With any (not so spare) time, she devours book and dabbles in fiction writing. You can follow her on Instagram @victoriavanvlear