Collecting the Vintage Typewriter
Image by Kelly McMaster
Clickety clack, clickety clack, swoosh, ding! Doesn't everyone love the sound of a vintage typewriter? It can evoke sweet memories of Grandpa at his desk, a classic movie featuring a romance writer, or if you're old enough, high school typing class.
History
Invented in 1868 by American Christopher Latham Sholes, the Remington was the first machine that succeeded on the market after 112 previous models failed.
Through the years, the vintage typewriter became streamlined, converted to electric style, and sadly, eventually replaced by word processing devices and computers.
Admittedly, the original models made of steel are heavy and cumbersome, but the ornate detail on this type of vintage typewriter is admirable.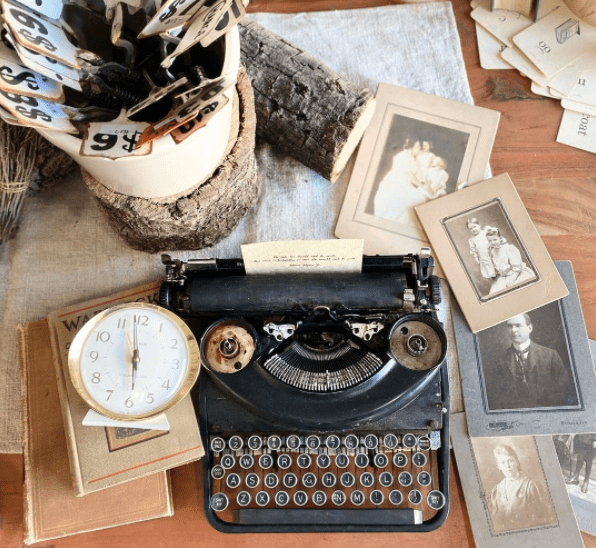 Collecting the Vintage Typewriter
With the resurgence of flea market and farmhouse style décor, creative ways to put these beauties on display have risen in popularity.
The vintage typewriter fits in with ease on a desk, as part of a vignette on a shelf or console table or even on a small bedside table. Their color and heft provide wonderful grounding to any display.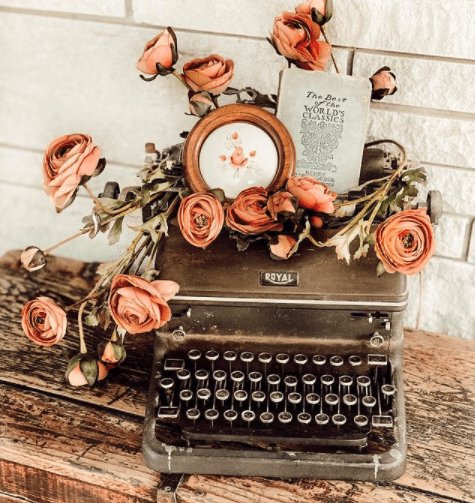 Styling
Adding bits of memorabilia to your vintage typewriter can give further personality. It will also highlight your interests or collections, and you can easily change them from season to season.
Ideas include:
Vintage postcard, greeting cards and letter bundles.
Vintage Valentine's Day cards
Children's artwork
Tiny baubles: animals, trees, thimbles, ornaments, flowers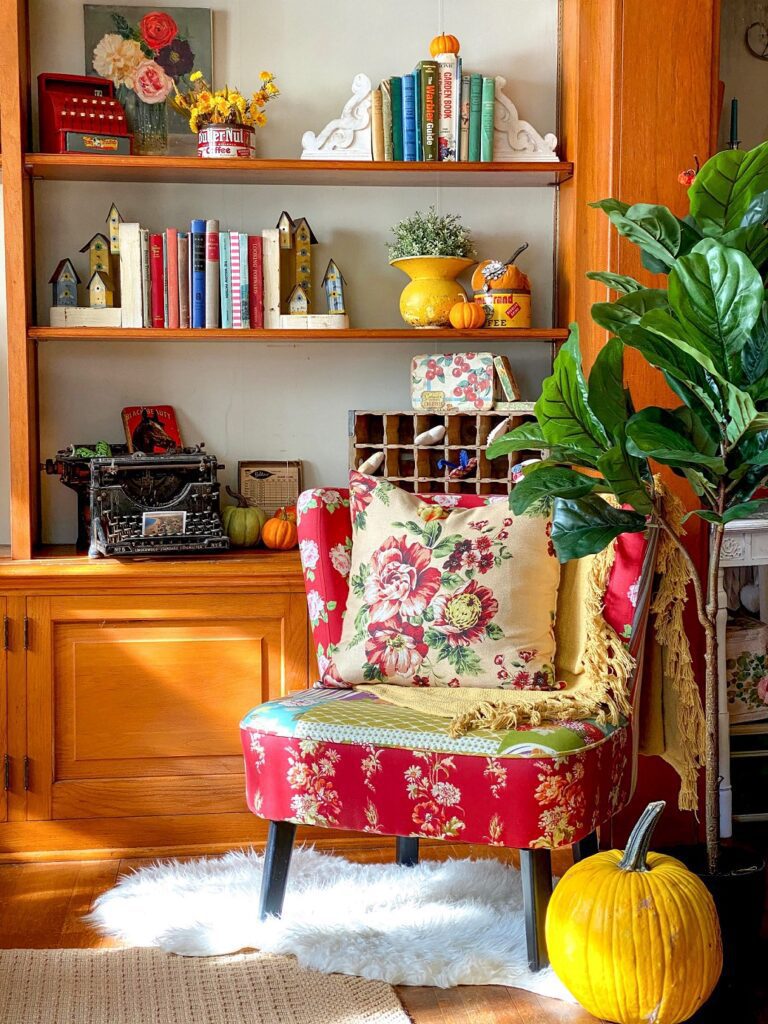 Expect to pay $50-$300 for a vintage typewriter, depending upon the condition, brand and often, pure luck. Mint condition, rare pieces have been known to fetch up to $800! Most sought-after brands include Underwood, Royal, Remington, and Smith Corona. Flea markets, estate sales, antiques shops, Esty and eBay are great sources to start with. Once in a great while, you can find a gem of a vintage typewriter in a Thrift or Consignment shop.
Be on the lookout for this versatile and unique accessory, that adds a touch of history and whimsy that never goes out of style!
P.S.
Still want to use a vintage typewriter? If you love the idea of a USB version, visit USB Typewriter for a conversion kit. Or to simply enjoy the sound of a vintage typewriter on your current keyboard, visit Nattyware.
---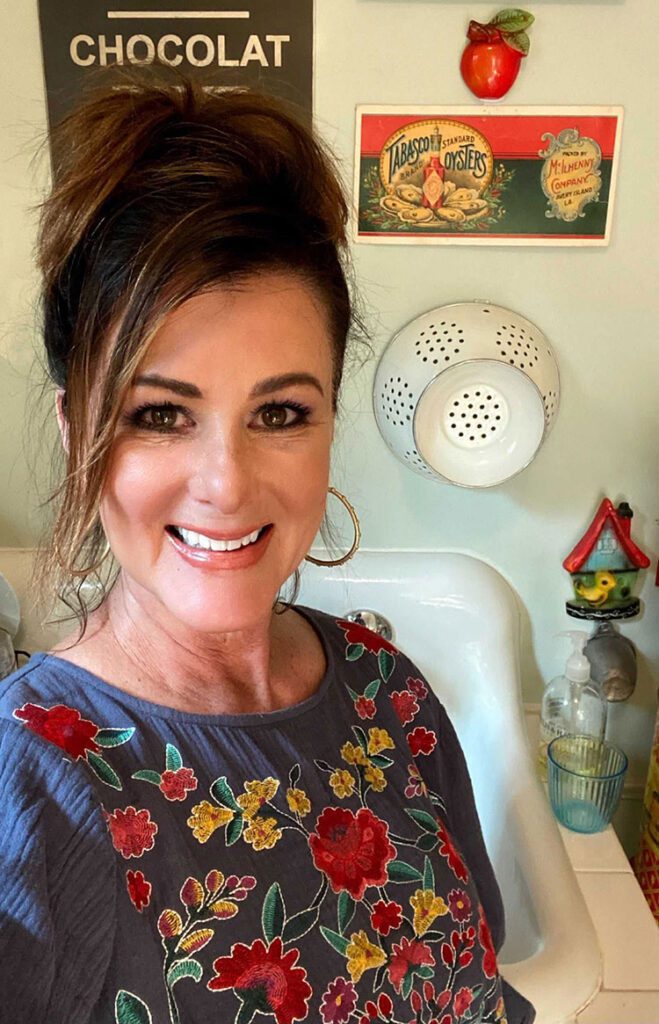 Kelly McMaster has been meandering through flea markets and vintage shops for the past 30 years, loving the nostalgia and whimsy of previously-loved treasures. She's the editor and Brand Leader of our sister magazine, Cottages & Bungalows. She is grateful every day for a career that shines the light on beautiful home decor. You can also find her happily surrounded by her own finds @cottagefleabythesea.
If you love vintage, then here's how to go vintage in your home while maintaining a modern appeal. And don't forget to follow us on Instagram, Facebook and Pinterest for your daily dose of farmhouse inspiration!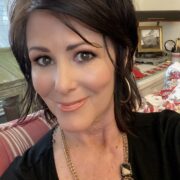 Kelly McMaster
Kelly is the Brand Leader and Editor for American Farmhouse Style's sister publication, Cottages & Bungalows. When she's not decorating and styling her vintage home, Kelly is practicing photography, reading, baking, enjoying nature walks and hunting down treasures at flea markets.