DIY Outdoor Pumpkin Planter
Written and photographed by Christine Hyland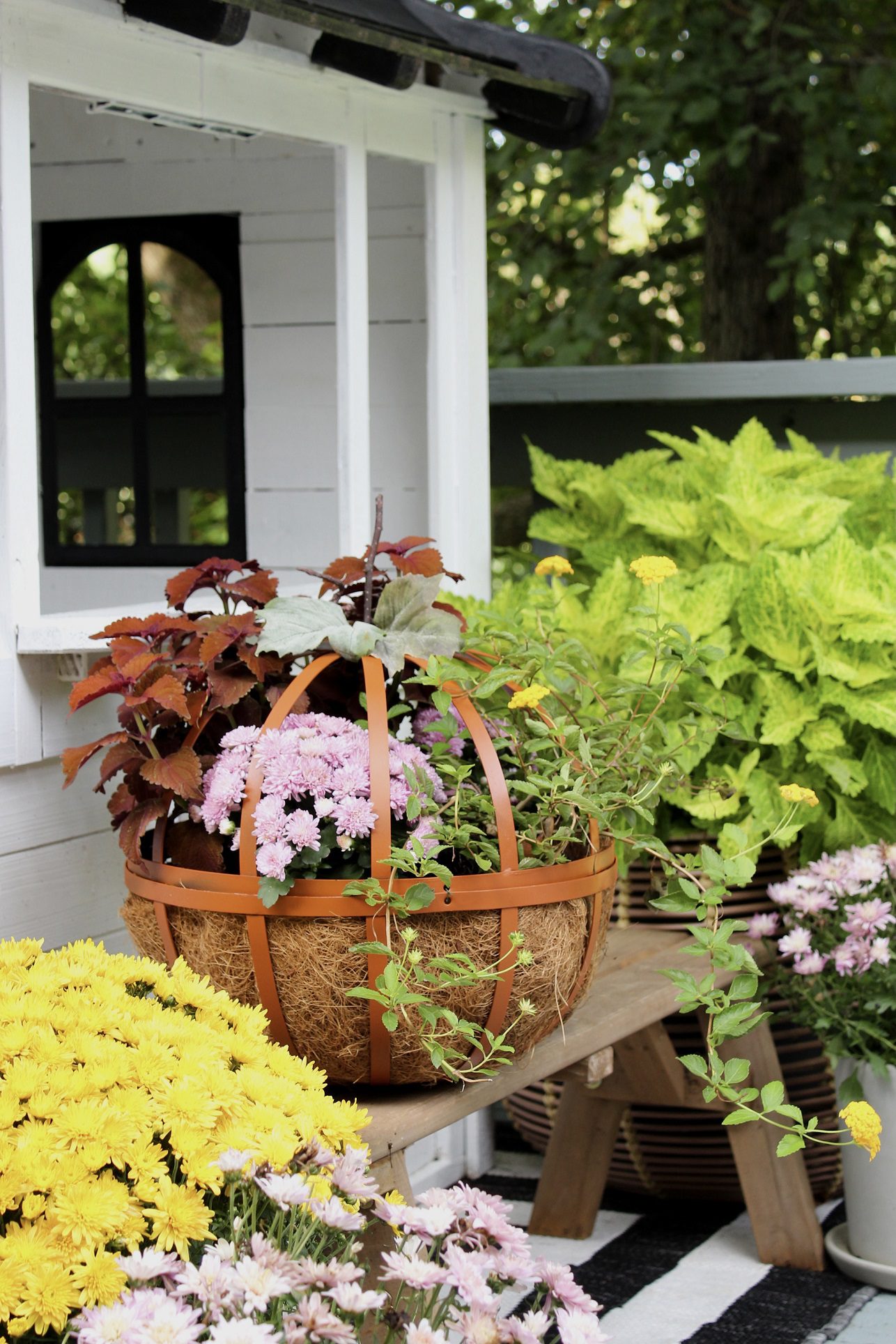 Written and photographed by Christine Hyland
Editor's Note: Christine Hyland of The Hyland Homestead is our guest today, sharing with us her DIY outdoor pumpkin planter.
It's finally Fall Y'all! I love the togetherness this season brings. Some of my favorite family oriented activities include: pumpkin carving, hay-riding, and sipping some warm apple cider around a fire. But, perhaps one of the best ways to bring family together is hosting outdoor gatherings. The agreeable weather can make a dinner party quite the cozy setup. With that being said, a festive centerpiece like a pumpkin planter is a must!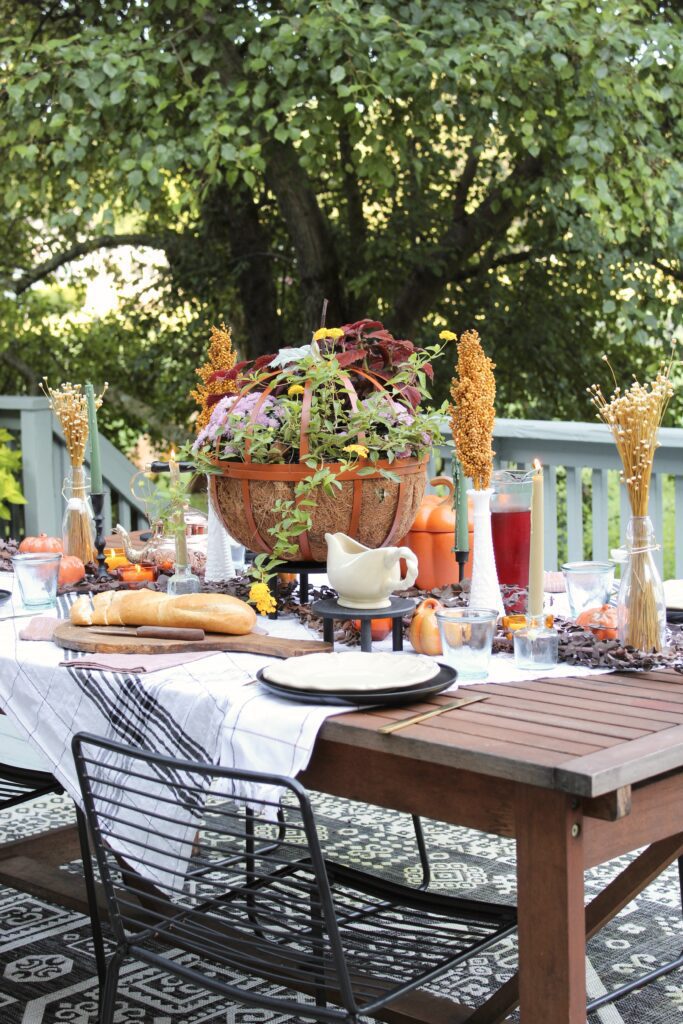 This metal pumpkin that boasts beautiful fall foliage and greenery can also be used as decoration when the night of entertainment is over. A dual purposed DIY pumpkin is a win in my book. This metal pumpkin planter DIY is fun, easy, and requires only a minimal amount of supplies!
Supplies and Materials
2 metal outdoor hanging planters
1 can of orange spray paint
Flowers and greenery
Glue gun
Floral wire
A stick
Faux leaves / twigs
Step One
Remove hanging wires and basket liner to prepare to spray paint. Once removed, spray paint both of the metal pumpkin planters orange.
Step Two
Once the spray paint is dried, place the basket liner back into one of the hanging planters and fill with your plants and greenery.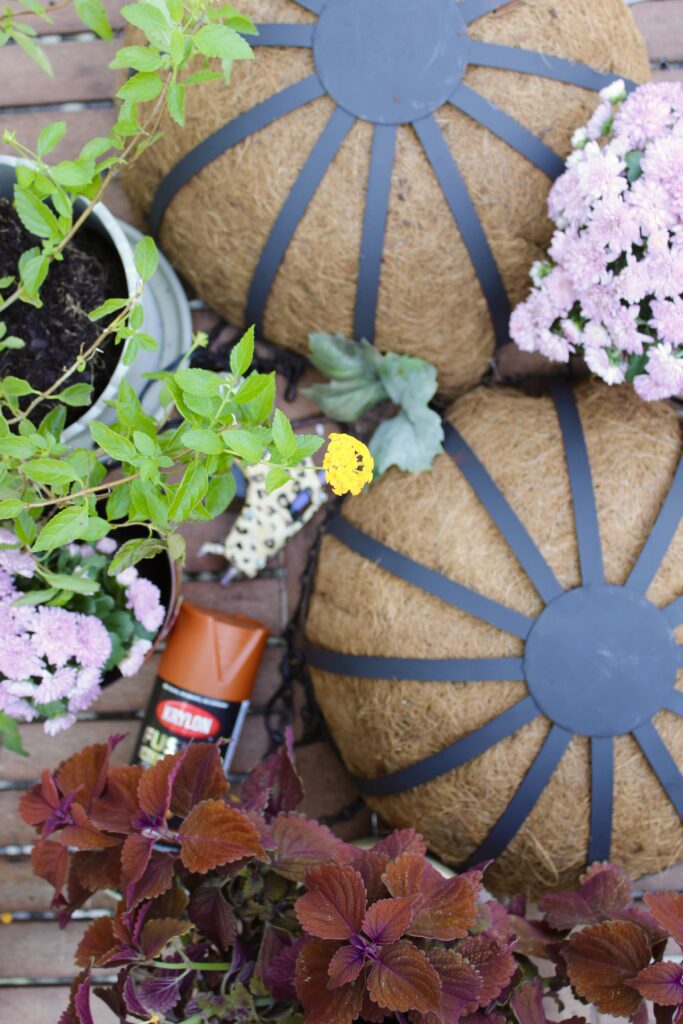 Step Three
Place the other basket on top of the basket filled with greenery. Line up the holes where the original metal hangers were. Once aligned, thread them with the floral wire to hold both pieces together.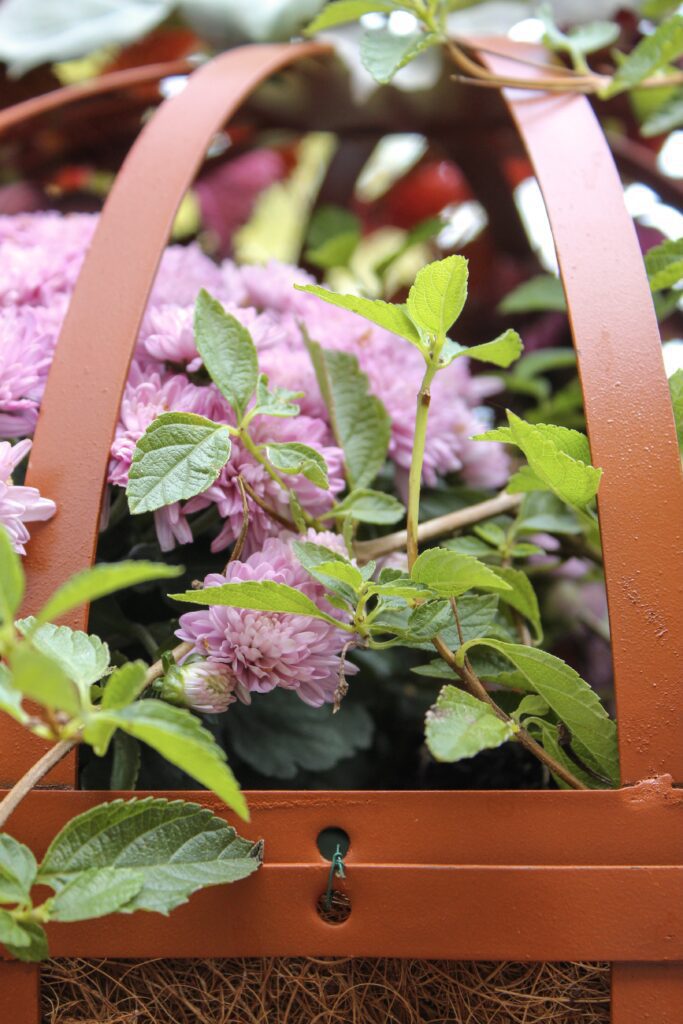 Step Four
Use a hot glue gun to secure the faux leaves and stick them to the top of the basket to resemble the stem and leaves of a real pumpkin.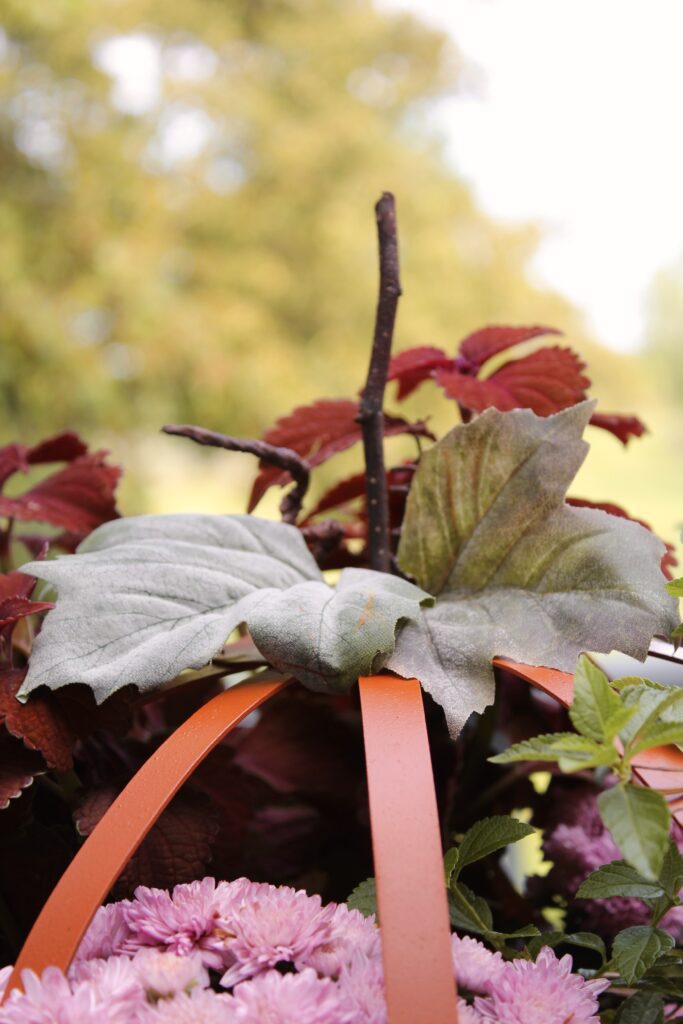 Step Five
Use a pencil or pen to wrap around the faux sticks to give a curly appearance. Attach to the top near the "stem" with the glue gun.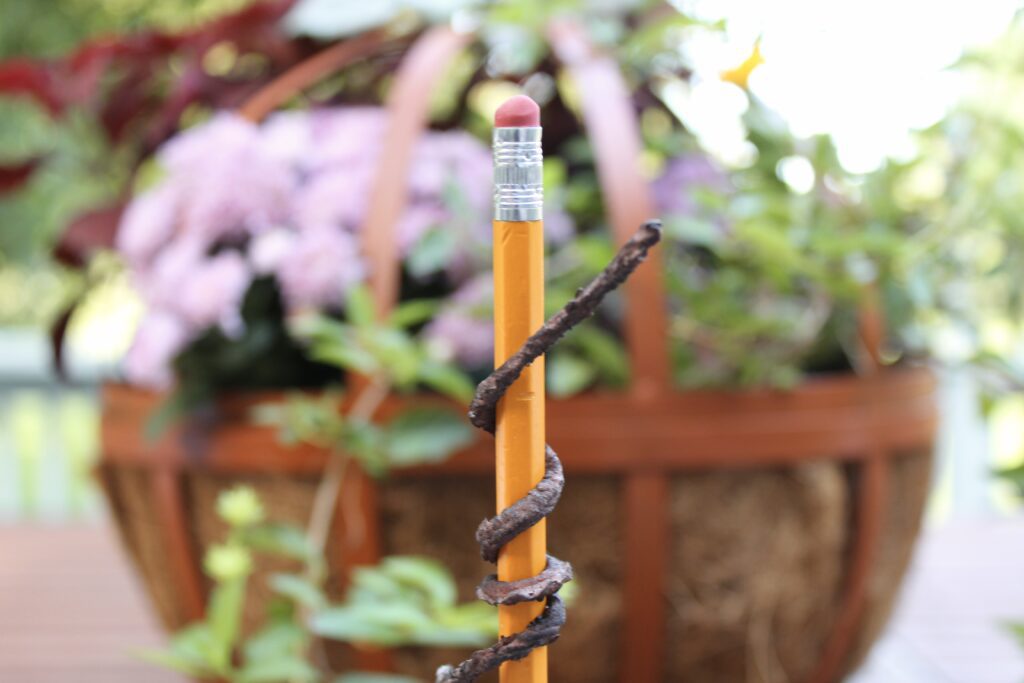 Step Six
Now for the best part: style it! As previously mentioned, you can use this as a unique and festive centerpiece or to compliment your outdoor decorations. Whatever you chose , enjoy!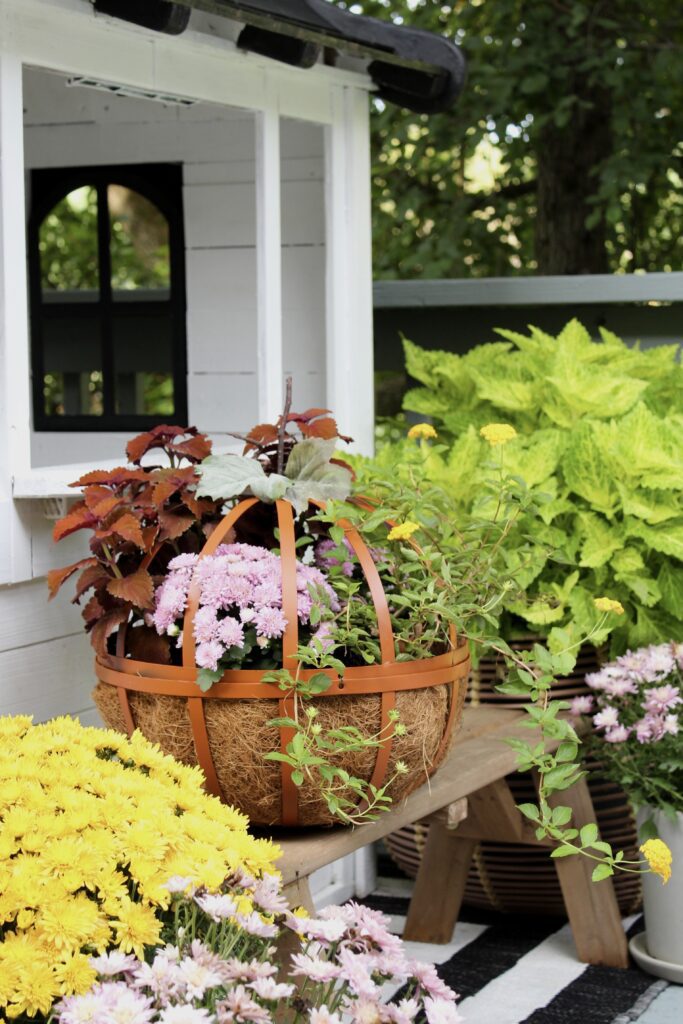 ---
If you like this article, here are some other awesome DIY projects ideas to inspire you. And don't forget to follow us on Instagram, Facebook and Pinterest for your daily dose of farmhouse inspiration!