Vintage Farmhouse Charm in California
Photography by Chad Mellon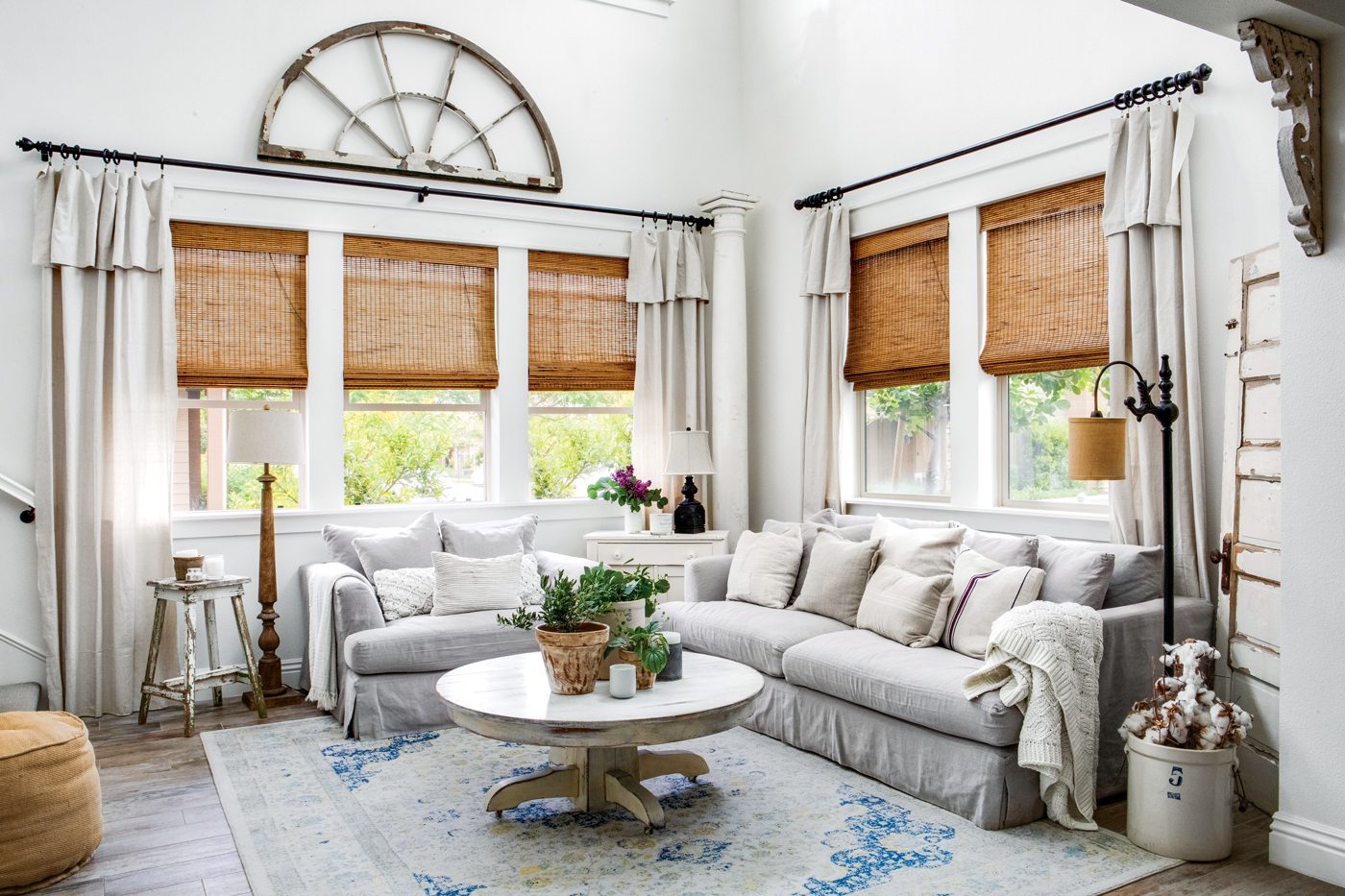 Photography by Chad Mellon
With some careful curation and skillful distressing, even a brand new home can be country comfy and vintage farmhouse. When blogger Heather Tartaglia of The Morning House moved into the Rancho Mission Viejo home with her husband and three boys, she had one primary goal in mind. "When I walk into someone's home, the main thing I want to be is cozy," she says. "I want to be able to plop down on someone's couch, watch TV and feel at home." So when she took on the task of decorating her own house, she battled the challenge of making new and modern feel vintage farmhouse by filling the space with beloved hand-me-downs and antiques. "If it looks like it's falling apart, then I like it," she says. And the results are well worth the effort.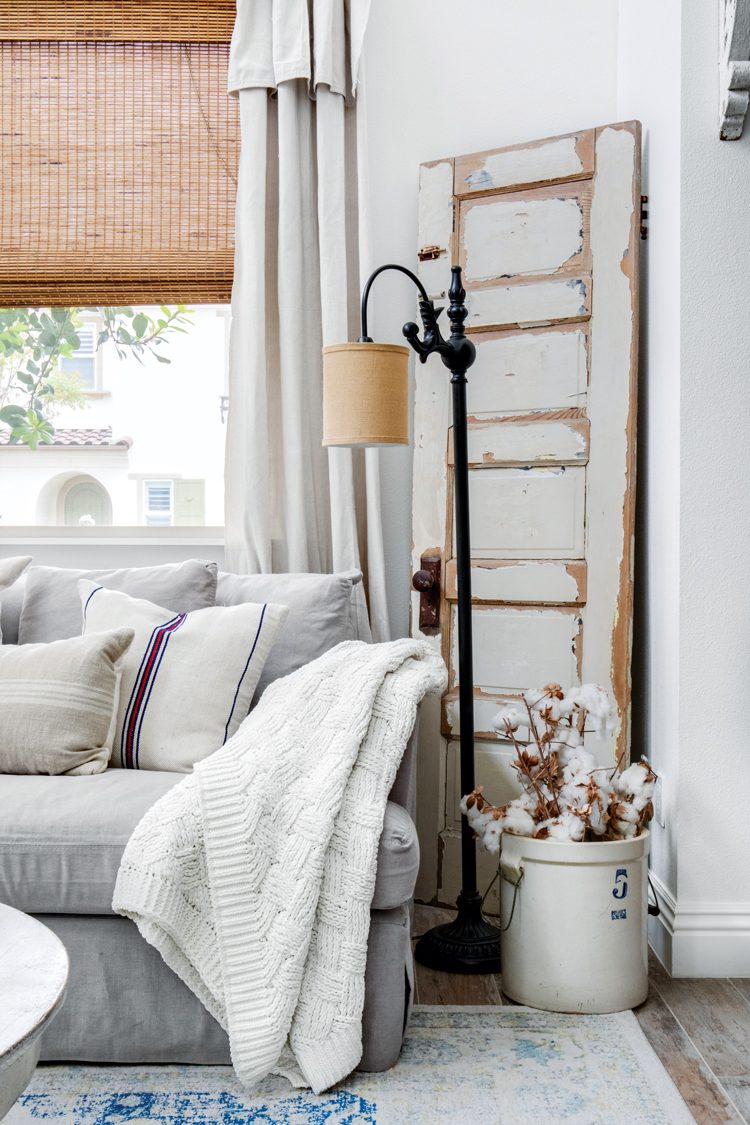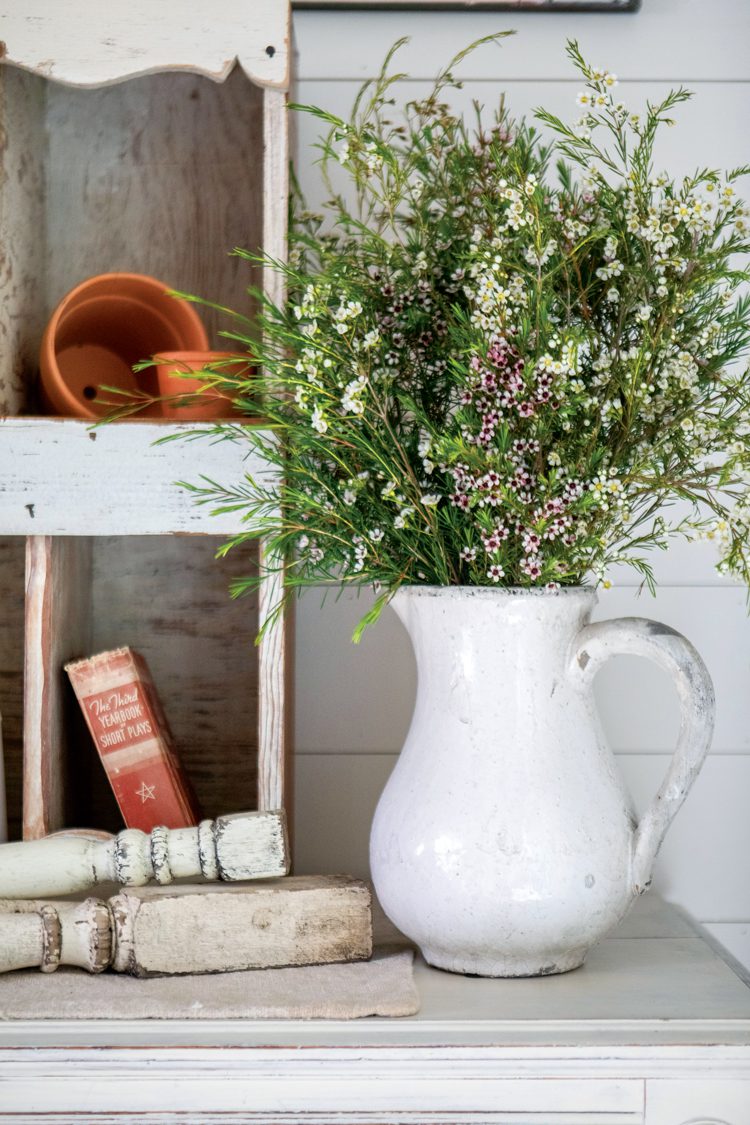 Homemaking with Meaning
The vintage farmhouse look benefits from repurposed and antique items. In fact, the only pieces of furniture in Heather's home that are new are her farmhouse-fresh sofa and a bench. "Everything else is a found item," she says. Apart from her scores from flea markets and vintage fairs, Heather showcases plenty of sentimental family pieces. One example includes her living room coffee table. It has pencil marks from when she used to do her homework on it as a kid. Another example is her dining room table made by her uncle. The retro "Milk" sign art is from her grandmother. "I wanted my home to remind me of a modern take on my grandma's house," she says.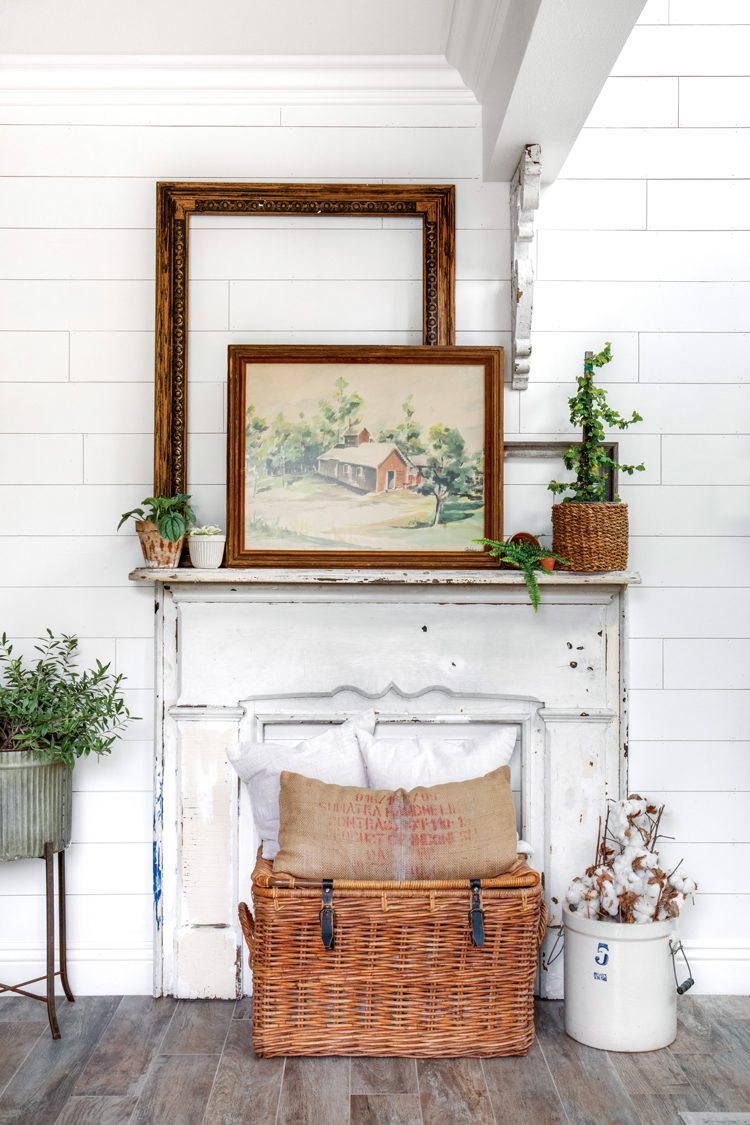 Heather is a master in layering. "Don't keep it all the same, or if you do keep it the same, just break it up." She overlaps smaller frames in front of larger ones. Or she mixes burlap and cotton pillowcases and frames everything with plants. Unfortunately, the plants only last for a month or two due to Heather's lack of a green thumb. But they're still very much admired and appreciated during their short lifespan.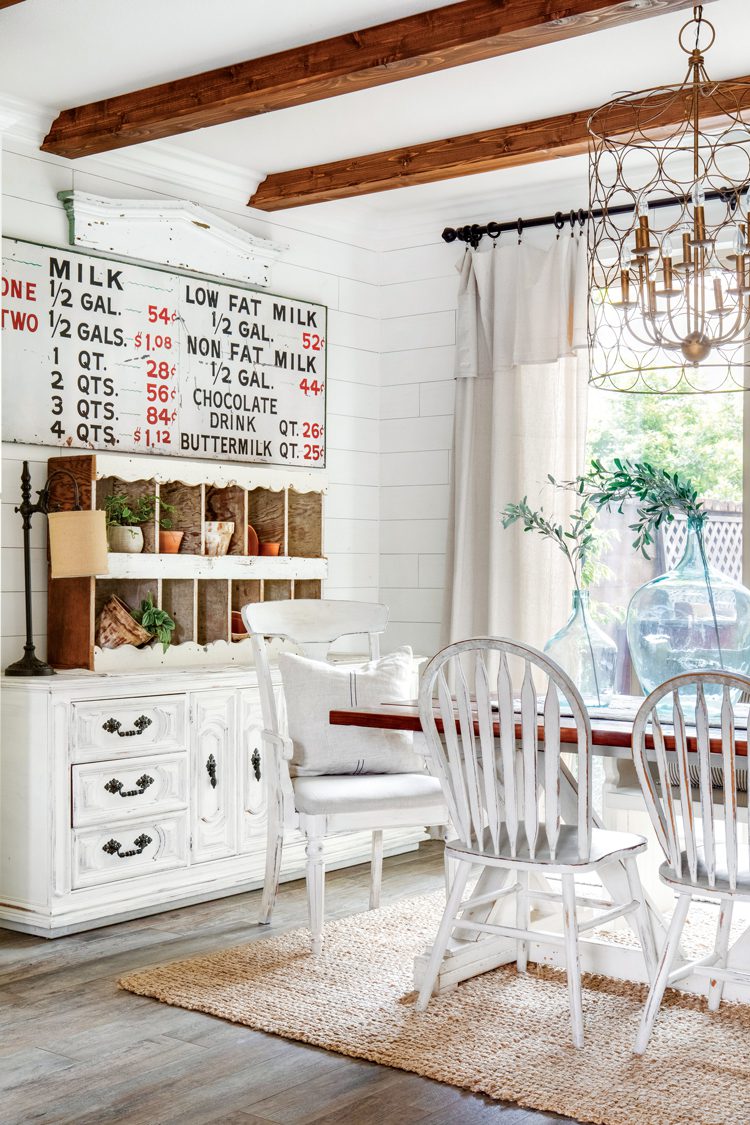 Distressed Design
Heather's new home was such a blank canvas before she filled it with her thrifted treasures. So, she knew that it needed some chippy charm to get the vintage farmhouse of her dreams. "I knew I wanted a lot of texture and shiplap and faux brick," she says. If she doesn't find an item that's a fit for her home as is, then she'll apply a coat of chalk paint and sand it until it looks distressed enough for her liking. For example, for her master bedroom headboard, Heather skipped a typical bed frame and instead used three vintage doors. Her sons' headboards have a similar rustic look. But instead of using doors, her husband built custom headboards out of wood pallets he found.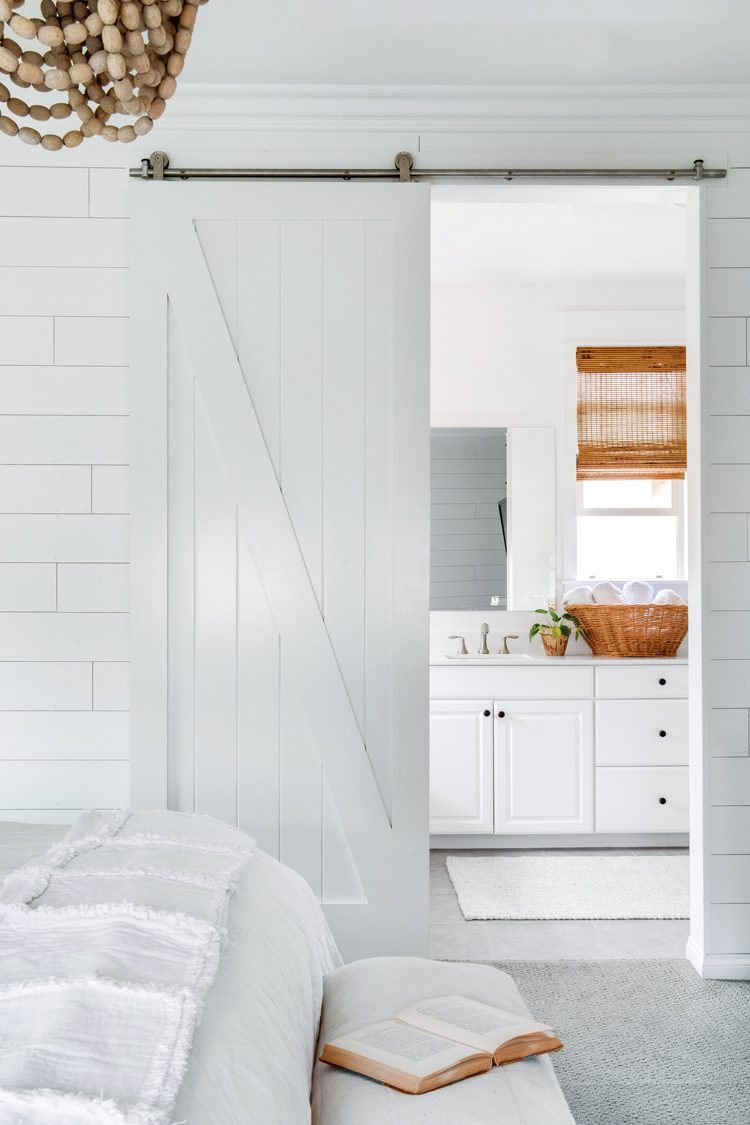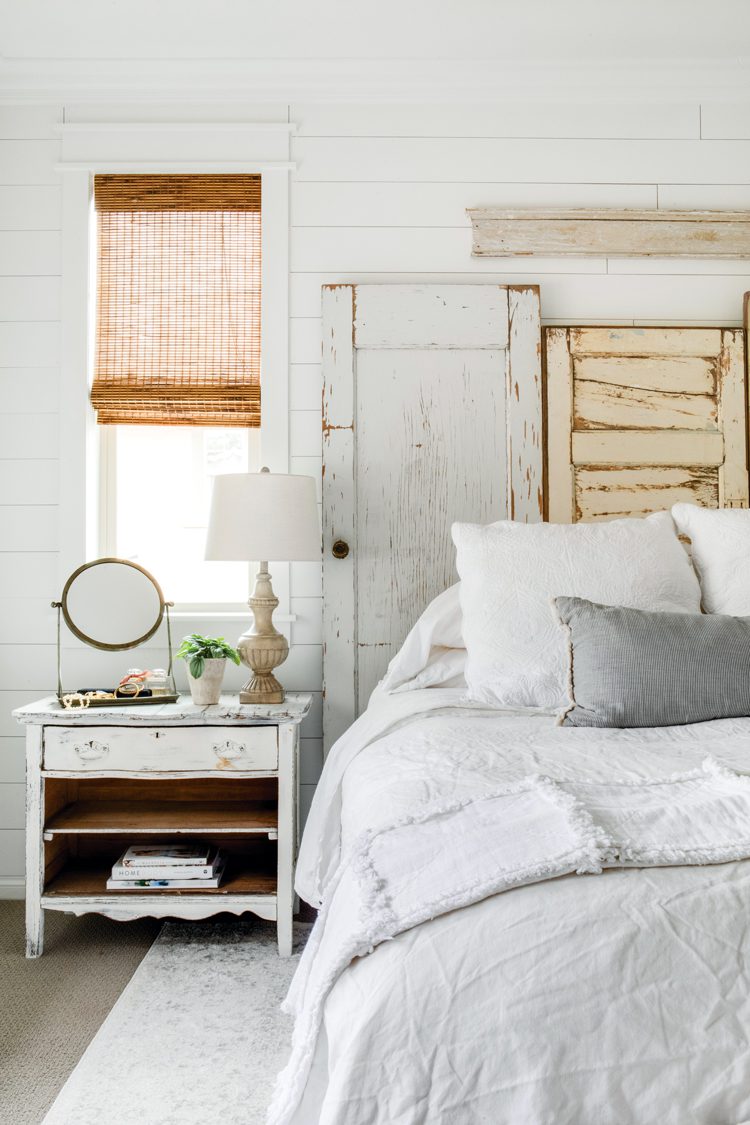 When it came to figuring out what to do with the rest of her boys' rooms, she knew that although she wanted the design to flow with the rest of home (decorating with farmhouse plaid bedspreads and distressed white furniture), she also wanted to play with more whimsical elements. Her uncle made a light fixture out of a vintage electrical box. And Heather put a Jeff Bridges quote on display on the chalkboard. She's thankful that she gets free rein when it comes to designing boys' rooms. "I got really lucky with my kids," she says. "They don't mind me doing whatever I want." It's not easy to design a vintage farmhouse. But Heather pulls together the look very well.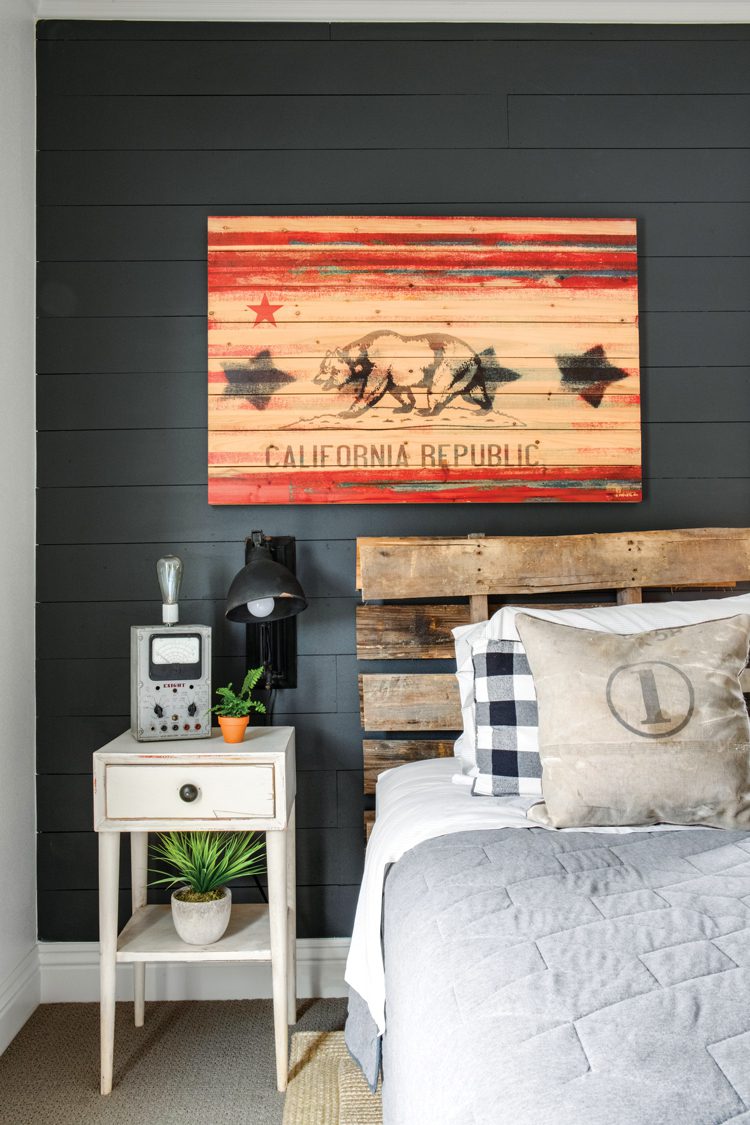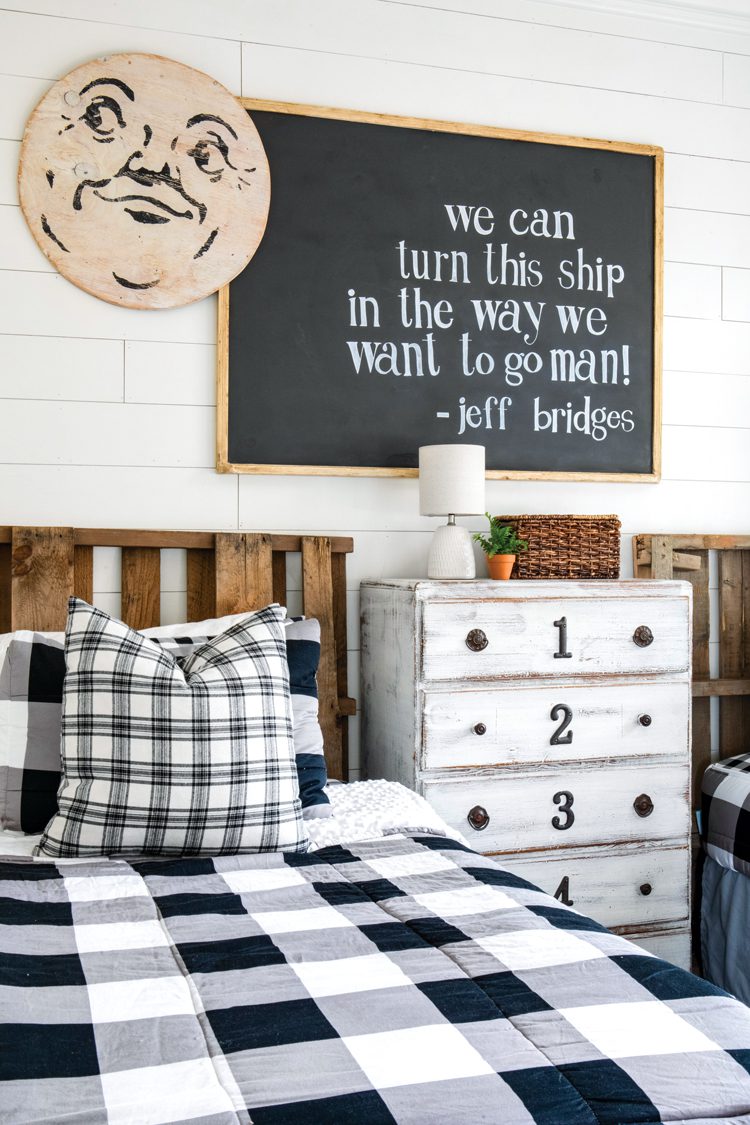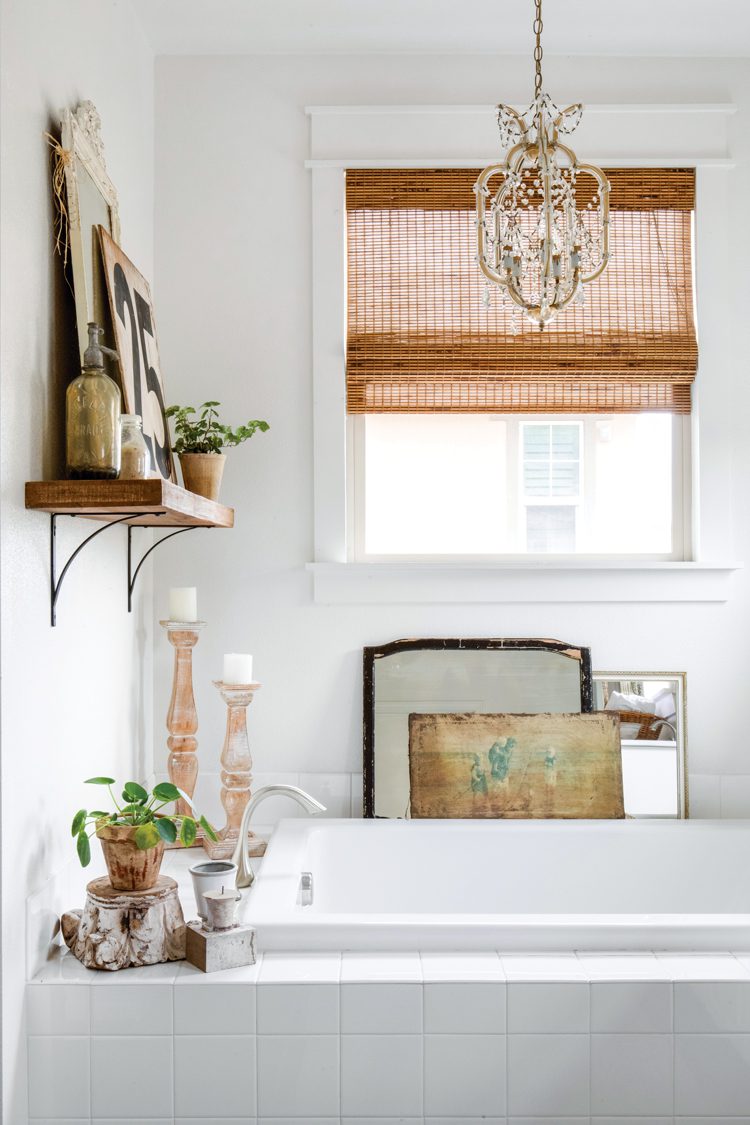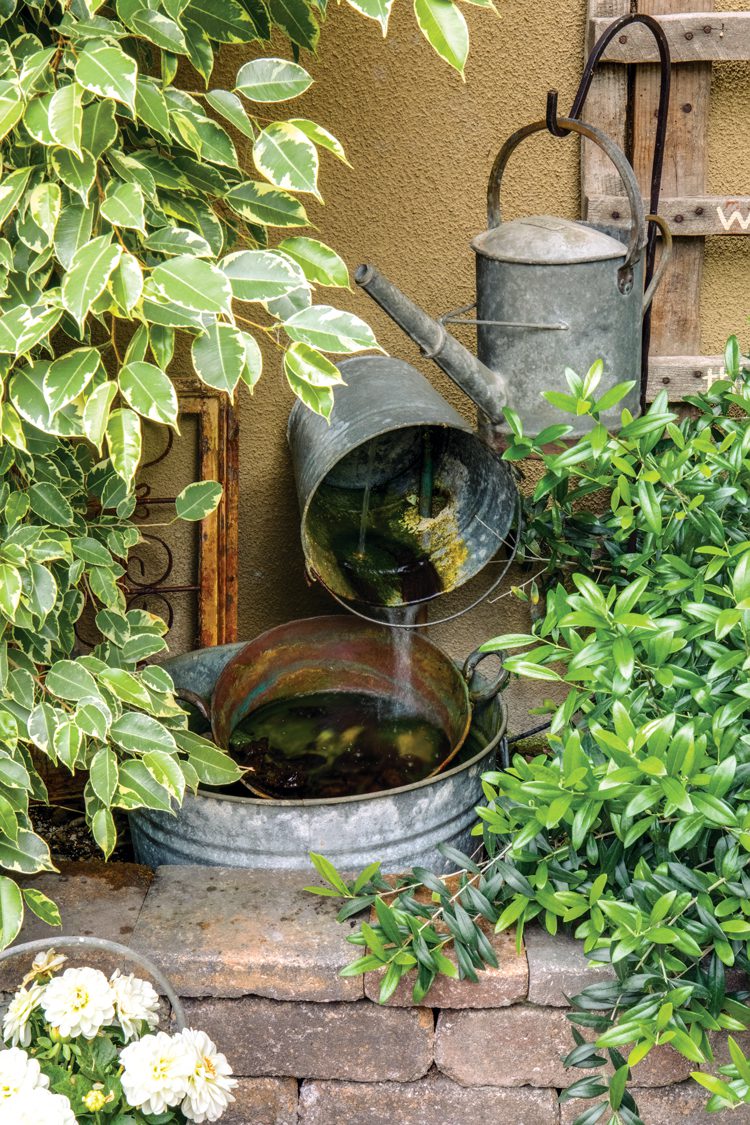 ---
Add some greenery to your home! Why not learn how to start seeds indoors? Of course, don't forget to follow us on Instagram, Facebook and Pinterest to get your daily dose of farmhouse inspiration!