Color in the Kitchen: 3 Fool-Proof Tips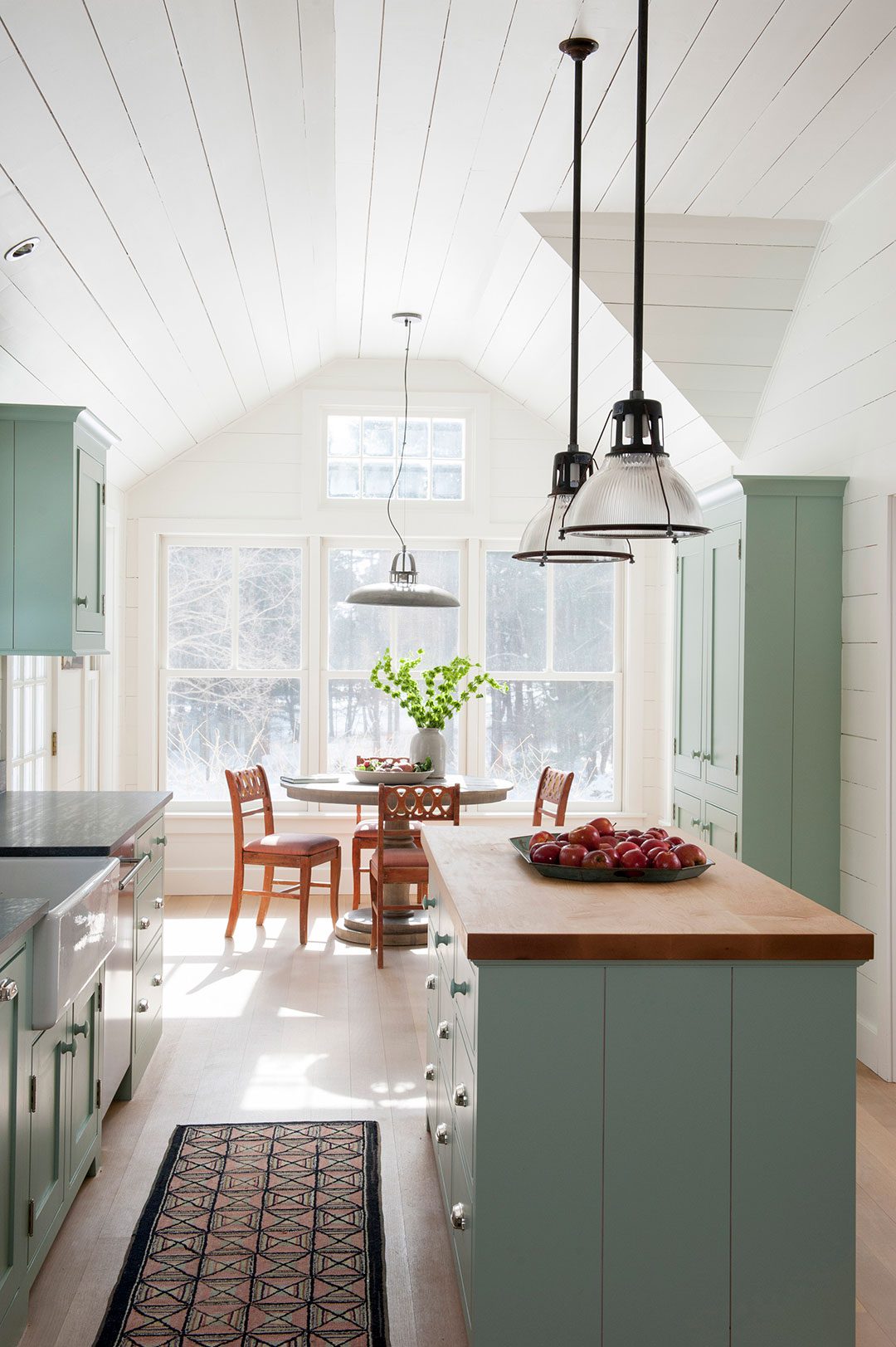 John Gruen
There's just something about a cozy, colorful kitchen that can instantly bring a smile to your face. For farmhouse kitchens, white is certainly a go-to color, but it never hurts to add a little color, which can give the space personality and character. Here are three ways to add kaleidoscopic character to your farmhouse kitchen.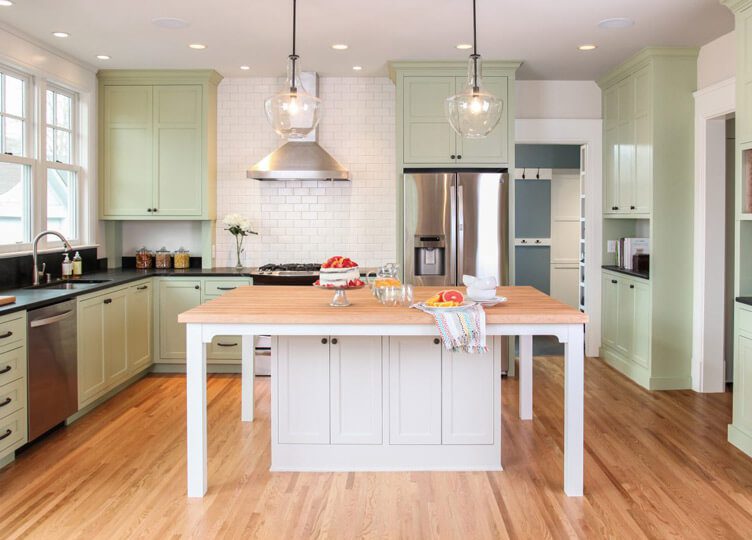 1. Color the Kitchen Cabinetry
A woodgrain finish is and always will be a mainstay design choice for kitchen cabinets. But to punch up the color, you can paint your cabinets in nearly any shade imaginable. If you choose a dark color, make sure other elements such as the countertop, floor and wall colors are light shades. You can also paint one section of the cabinets with color, such as the base of your kitchen island. This gives you the flexibility to change it later if you want.
2. Create A Neutral Backdrop
If you want to include cheerful pops of color throughout your kitchen, start by going neutral with the main design elements. These can include your flooring, walls, cabinets, countertops and backsplash. Stick with classic white subway tile for your backsplash, for example, or install white marble countertops. If you've decided against painting your cabinets in color, white is always a classic option, to which you can then add colorful knobs and drawer pulls—another easy element you can change out later if you wish.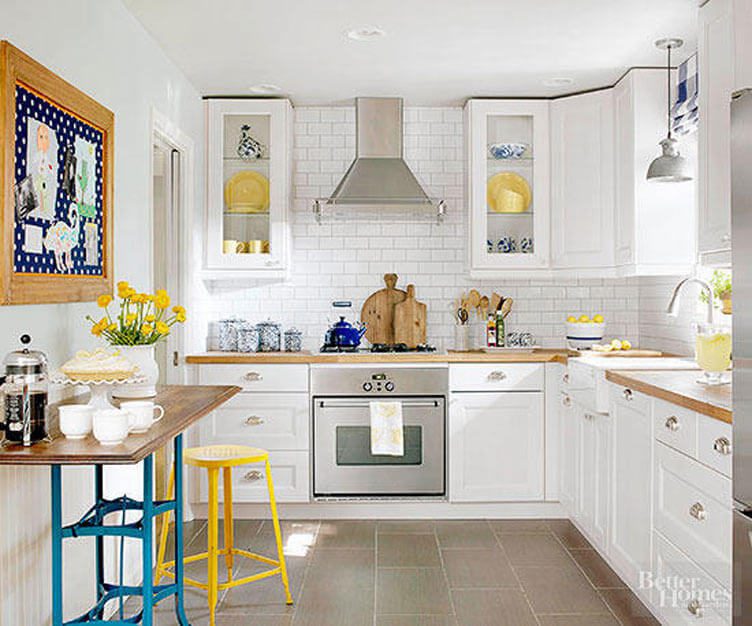 3. Add Bits of Colorful to the Décor
Now it's time to have fun and choose a few colorful kitchen pieces to display. Think small if you want easy elements to change out later. Try colorful knobs and drawer pulls, kitchen canisters on your counter for flour and sugar, tea towels that hang from the dishwasher rack and a runner rug. These smaller yet personal items will work together to create a lively palette that shines but doesn't overpower the space.
---
Of course, don't forget to follow us on Instagram, Facebook and Pinterest to get your daily dose of farmhouse inspiration!