Inside a Family Friendly Christmas House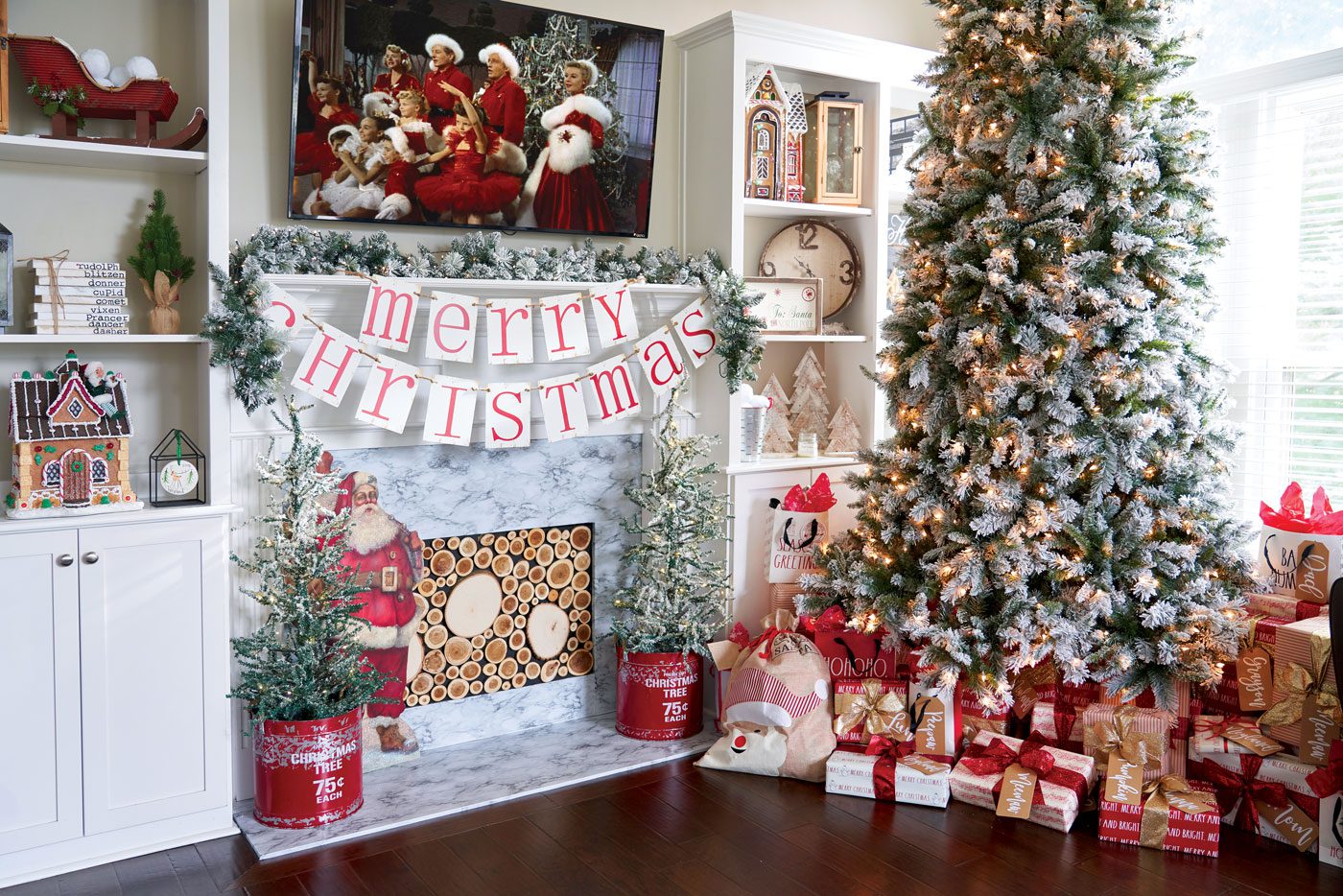 When you have little ones in your farmhouse, home décor becomes a question of what can weather their goodnatured play. Blogger Jenna Ratliff of At Home with Jenna has no shortage of creative design ideas when it comes to decorating her Tennessee home for the holidays. But there is one question that she always has to keep in mind before settling on a design: Is this kid friendly? Find out how she creates a family friendly Christmas house every year.
She uses her toddler, Neyland, as inspiration for her whimsical holiday décor. Now, with another little boy on the way, she's become a pro at thinking ahead and taking care of safety concerns. "I wanted to do simple," she says, and the results are stunning.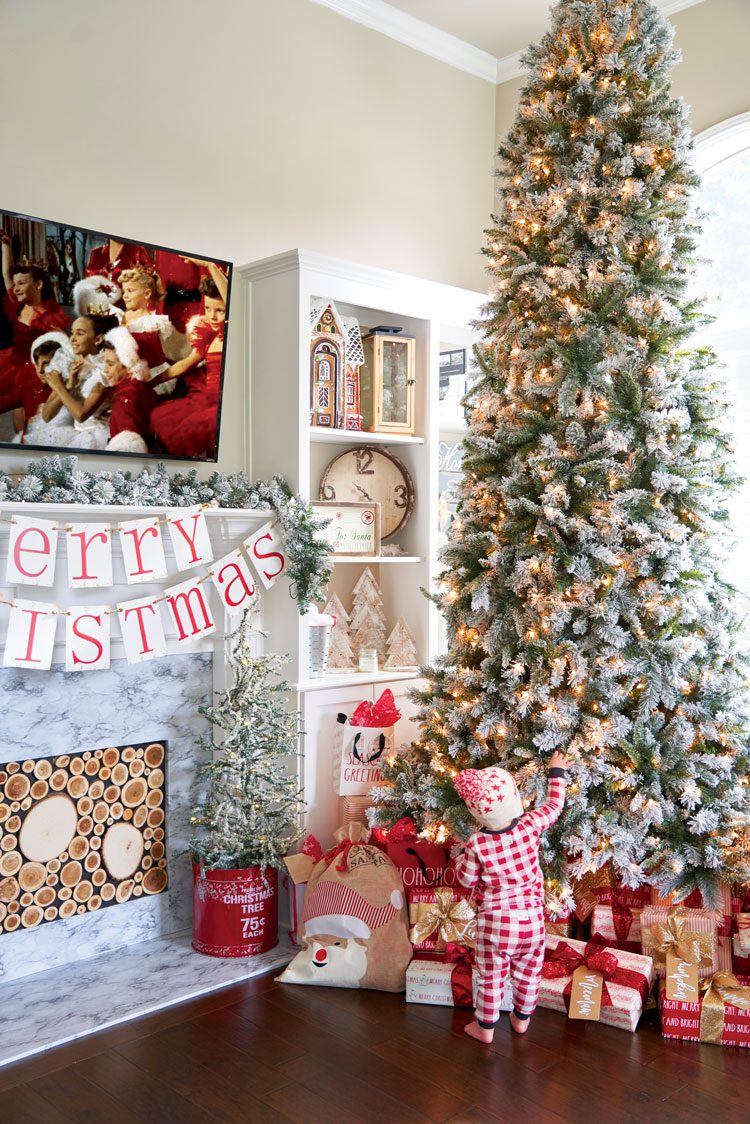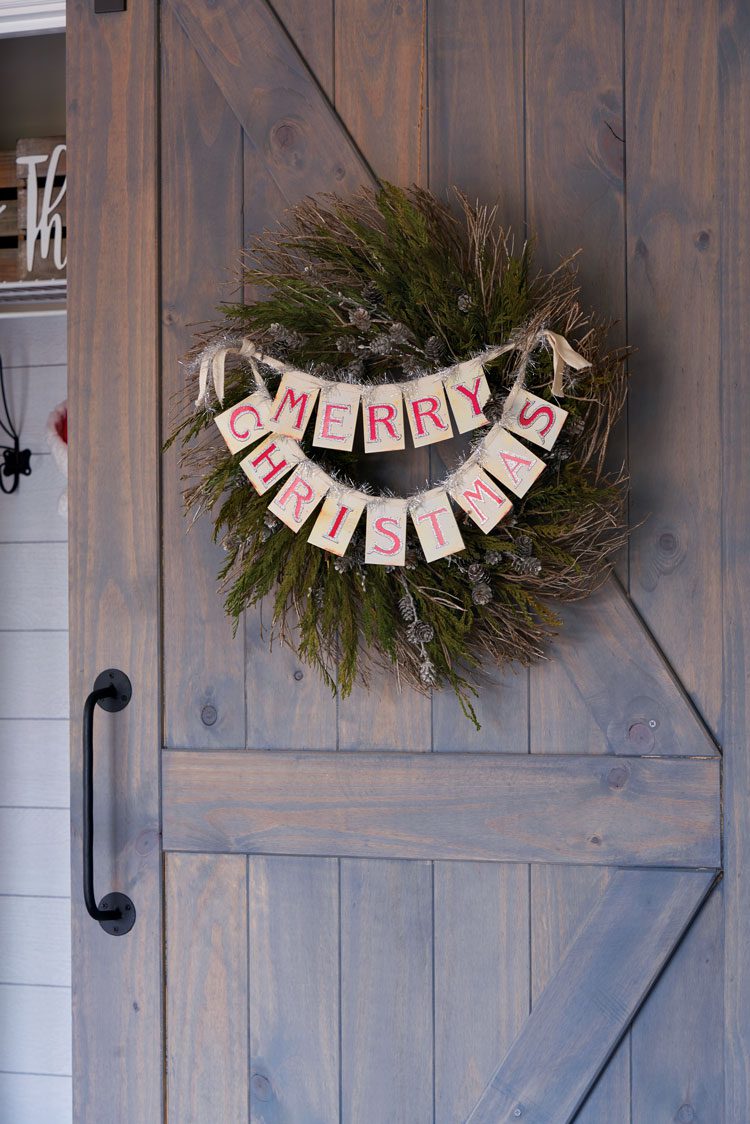 Simple Fixes
Jenna has adapted to the new additions to her family by modifying her Christmas staples instead of completely removing them from the equation. She skips the breakable ornaments on her trees and opts for glowing lights and flocking as the only trimmings. After all, the 12-foot tree is a showstopper in itself and doesn't need any additions to complete its look.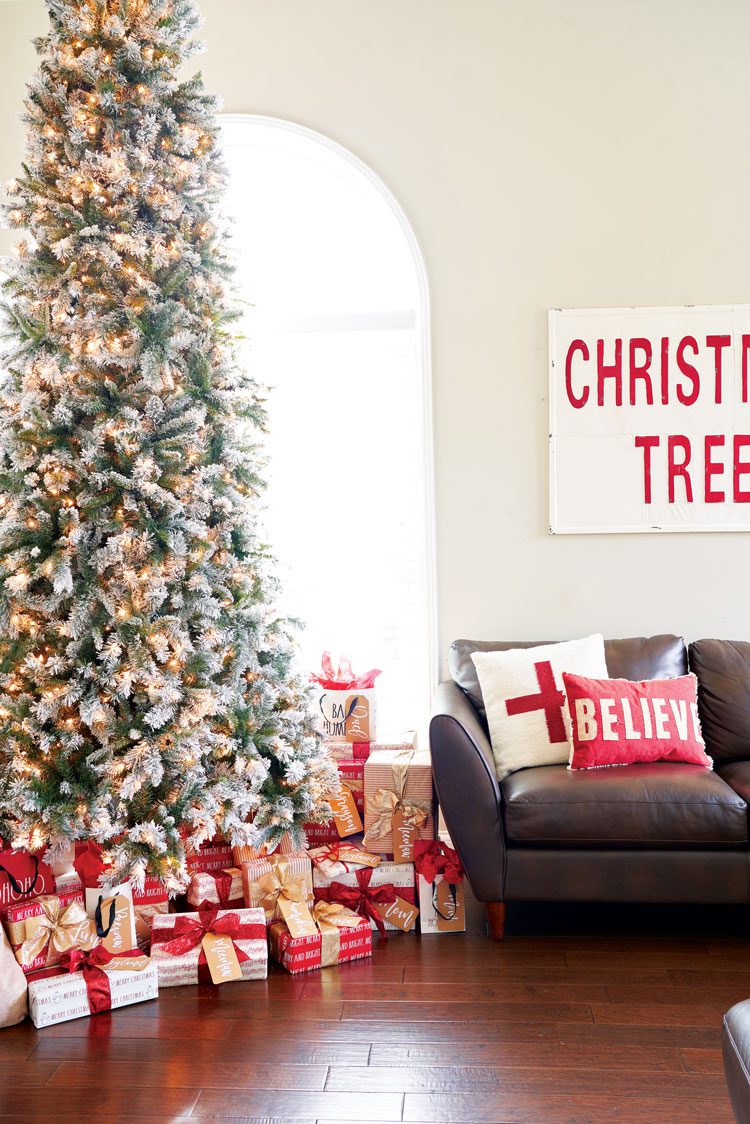 She avoids using garland as well. "I don't want [my son] to wrap it around himself or the dog," she says. Any electrical cords are hidden behind the tree so her son won't be tempted to play with them. "Out of sight, out of mind" is a good rule to follow to discourage toddlers from playing with your décor.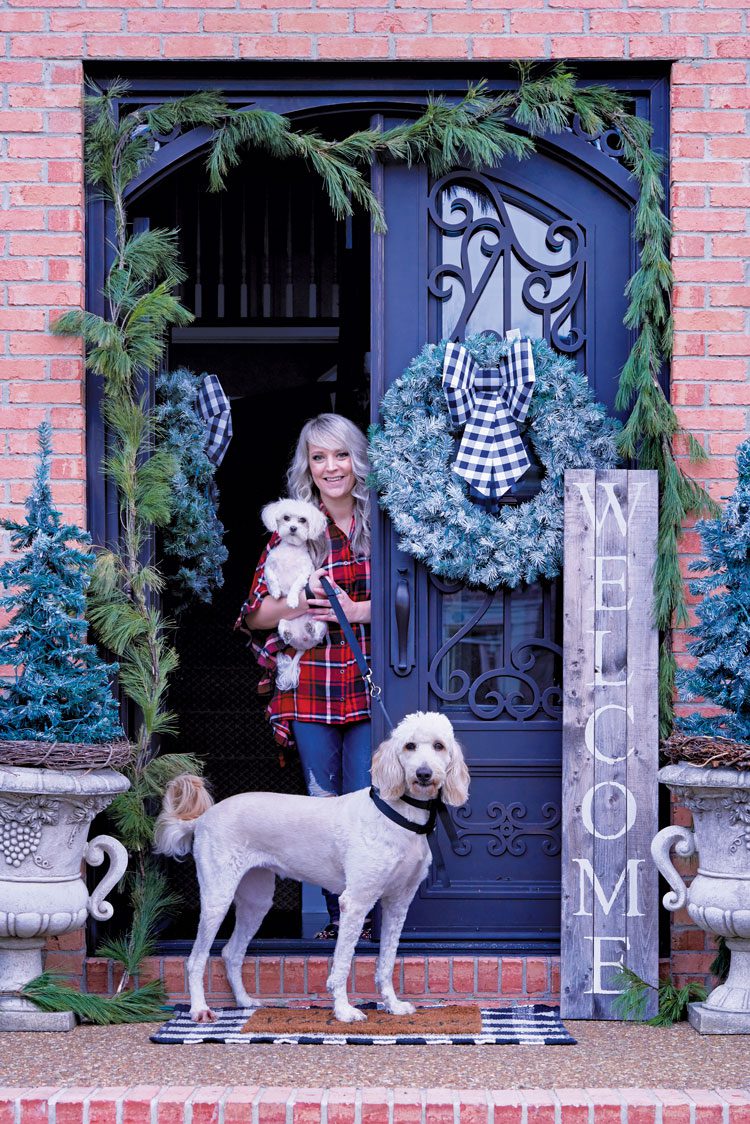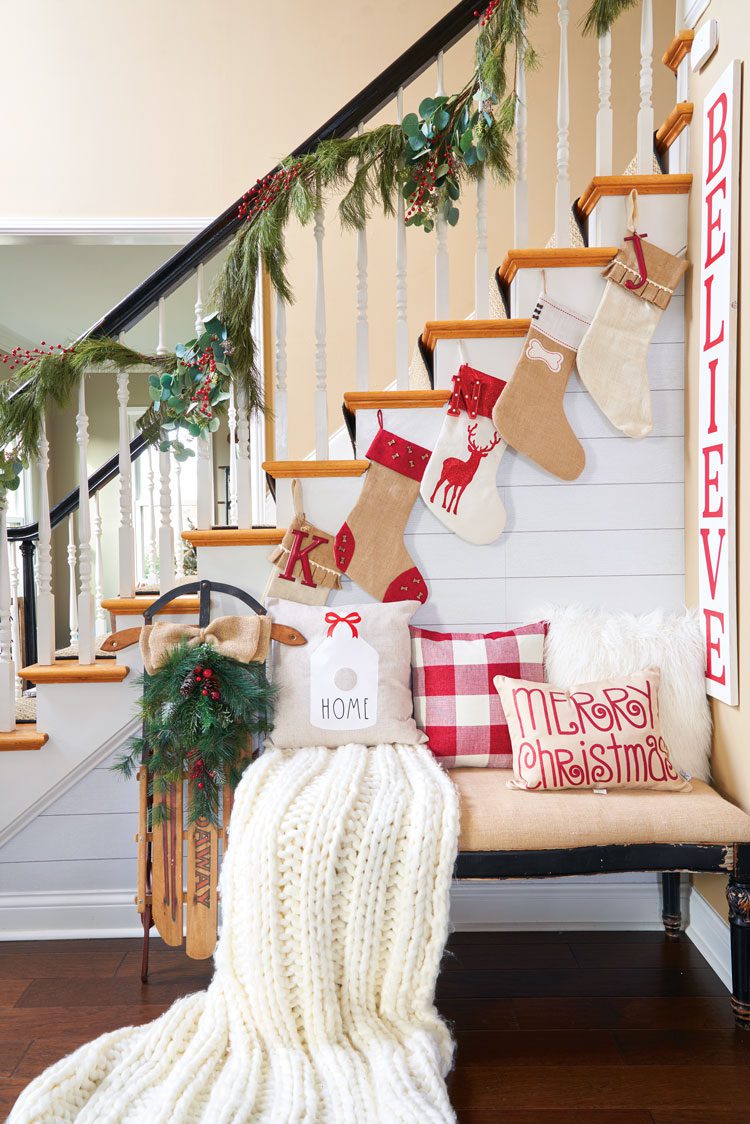 Changing with the Season
With a year-round neutral color palette, all it takes are a few pops of red, green and plaid to turn Jenna's farmhouse into a festive retreat when winter rolls around. She ties red ribbons around the jars in her kitchen and adds a few strategically placed red ornaments. Suddenly, her simple white dishware has undergone a holiday transformation.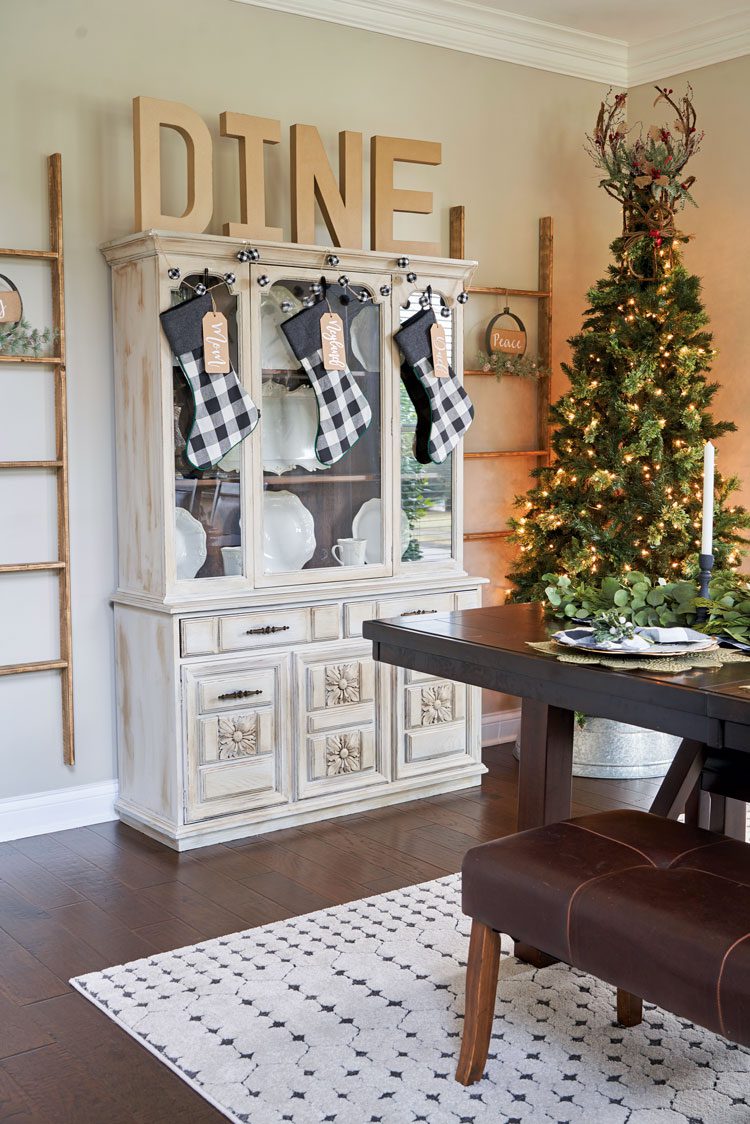 "Each holiday, I just try to add whichever color I'm using," Jenna says. She wraps string lights around a fake cactus left over from a fiesta-themed birthday party earlier in the year and switches out the summer flowers in her vases for pine branches.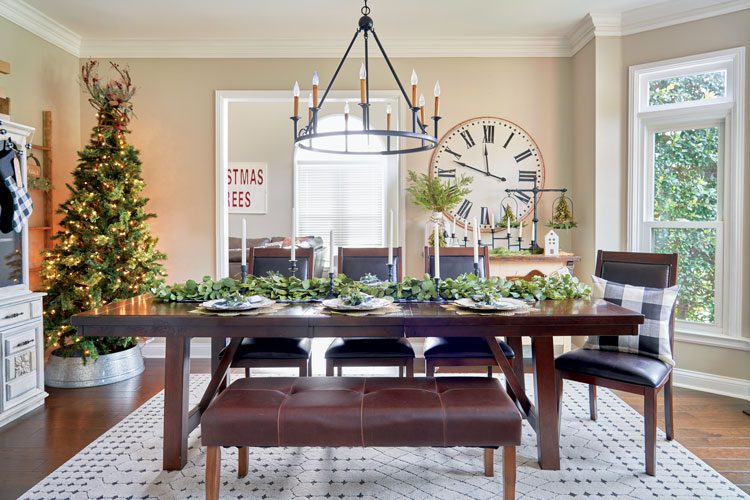 Jenna keeps fussy, glamorous pieces to a minimum. Instead, she plays up the farmhouse Christmas look with plaid pillows, burlap and plenty of "greenery" elements. She sticks with artificial to eliminate mess and hassle, like miniature Christmas trees and wreaths.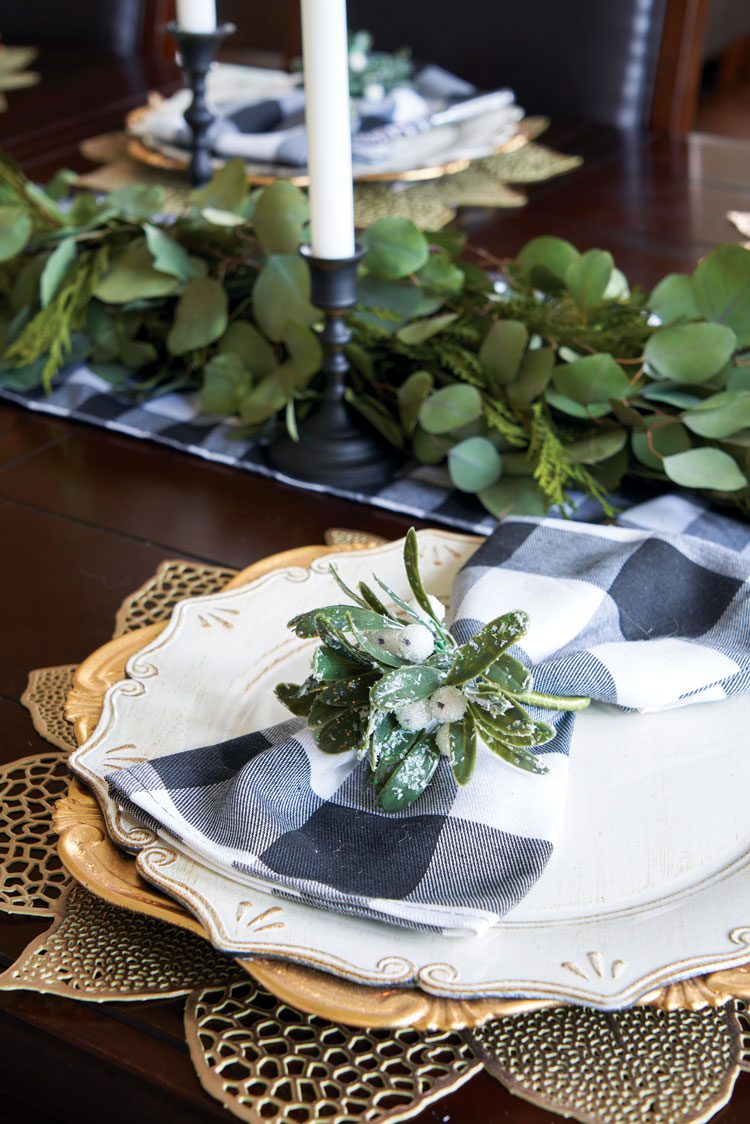 Another benefit of artificial greenery? The real stuff would be too tempting for her son. "He would try to eat it," she says. When it comes to decorating her holiday table, Jenna knows how to do a lot with a little. She puts out chic-looking plastic plates and candlesticks from Goodwill that she spruced up with a fresh coat of black spray paint.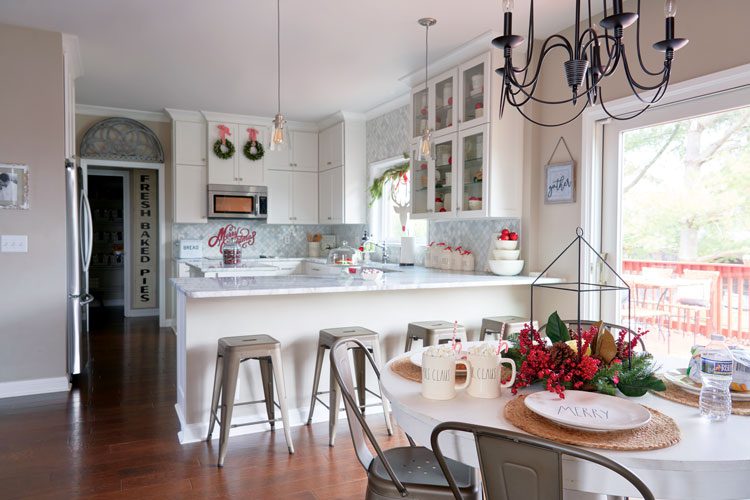 Jolly Holiday
Jenna's design process isn't all about child-proofing. In fact, for all the items she eliminates, she also adds, to make sure her son is having a magical Christmas. "We put a tree in his room," she says. "It's something fun for him to see." He loves the soft glow of the lights, and Jenna takes off the glass ornaments when she's not snapping cute pictures of him in front of it.
His favorite of the holiday additions, though, is the "Letters to Santa" mailbox that Jenna explains was originally meant to go outside the front door. But Neyland had too much fun running back and forth dropping papers in the slot, so it had to move indoors to allow for more Santa Claus correspondence time. Little touches like this make Christmas magical for all members of the family.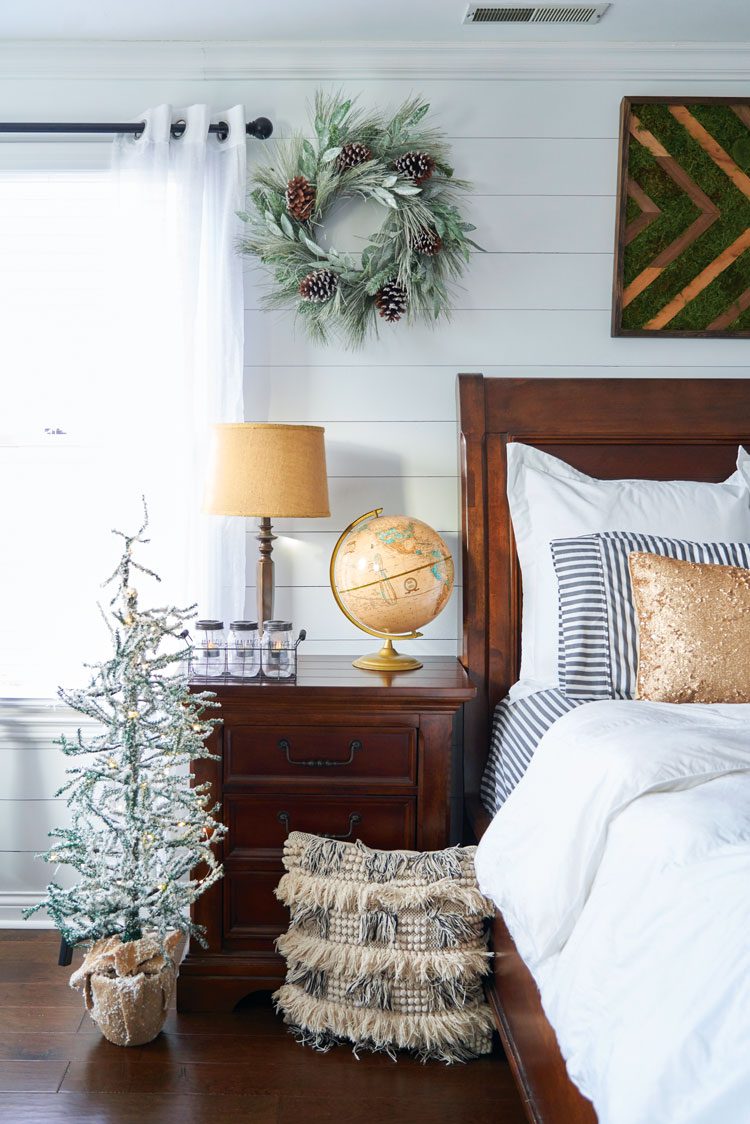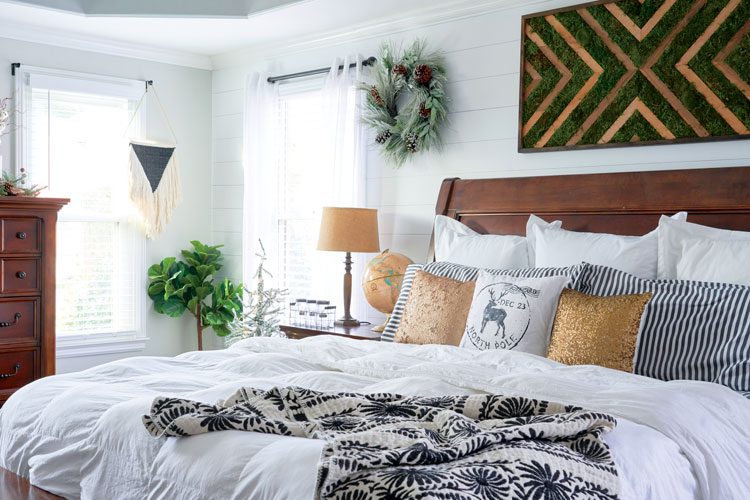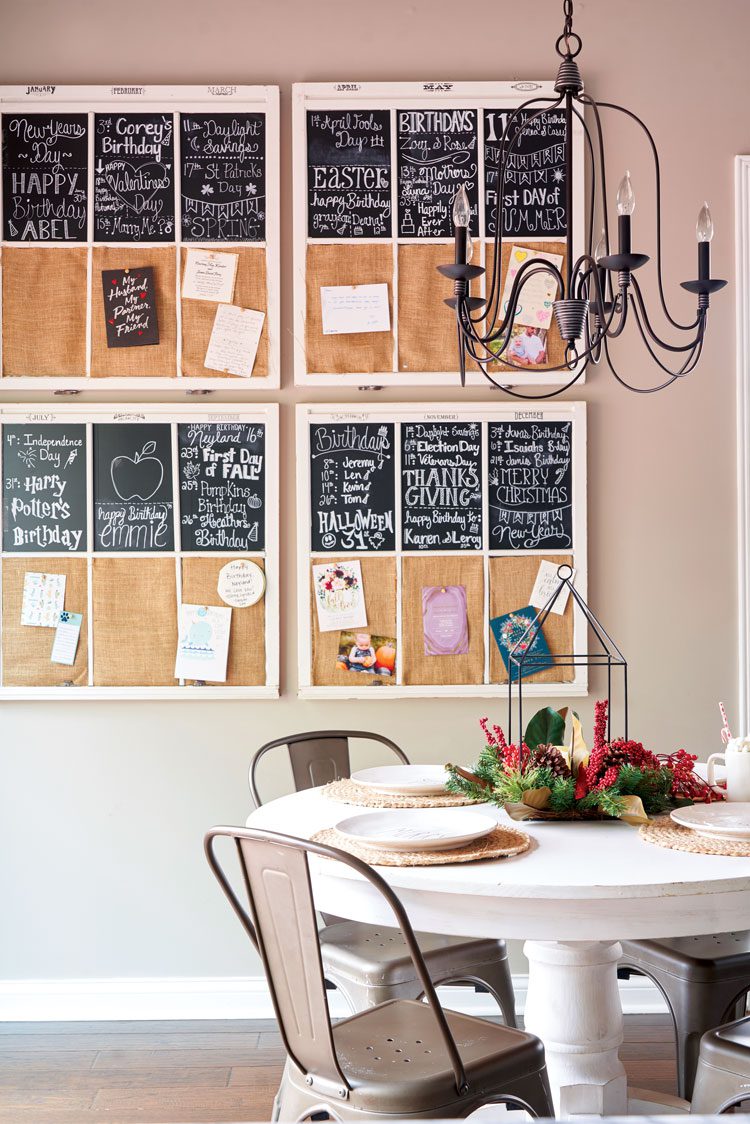 ---
Want to see another family-friendly farmhouse? Click here! Of course, don't forget to follow us on Instagram, Facebook and Pinterest to get your daily dose of farmhouse inspiration!