5 Christmas Towns in the US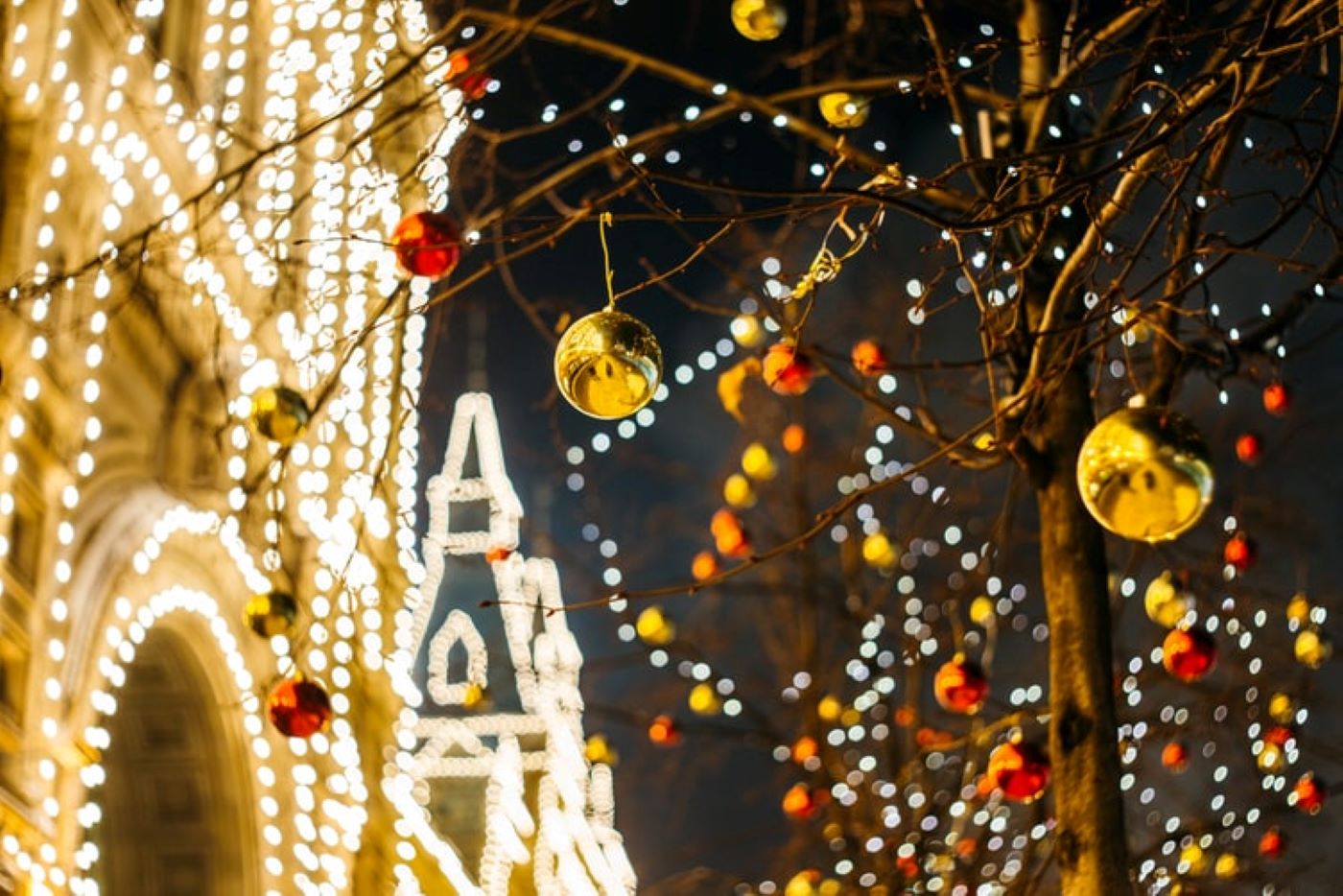 Courtesy of Unsplash
For many, Christmas really is the most wonderful time of year. So why not travel to one of these Christmas towns named for the holiday? From Bethlehem, Pennsylvania to the most famous Reindeer town of all—Rudolph, Tennessee—you can't go wrong with a road trip to one of these festive towns. Celebrate yuletide cheer in these five US towns named for Christmas.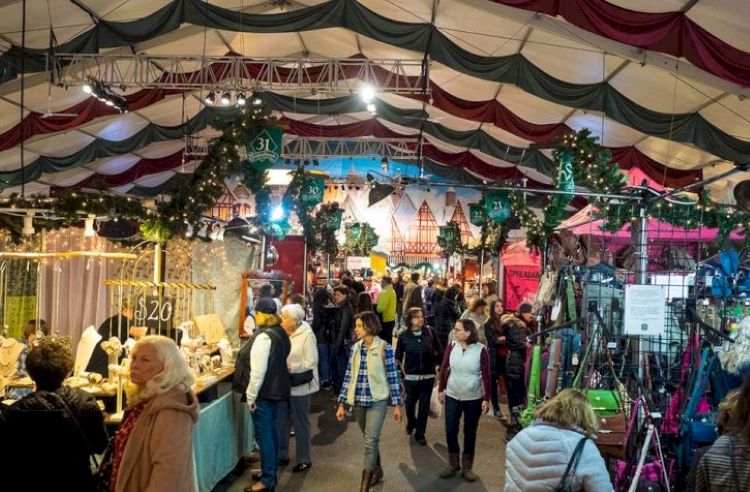 Known colloquially as the Christmas City—Bethlehem, PA just might be the pinnacle of Christmas charm. This town decks its streets in more than two miles of Christmas lights, while its yearly holiday market, Christkindlmarkt, draws huge crowds. The market boasts more than one hundred artisans, ice carving demonstrations, igloos, horse-drawn carriage rides, pictures (and breakfast) with St. Nicholas himself and an outdoor village. The market runs for a month, from November 22 until December 22. But don't worry if you've missed the celebration this year, because besides this yearly festive event, the town seems to love a good holiday festival. The town has such yearly gatherings as Oktoberfest and Harvest Festival in the fall to Peepsfest (yes, you read that right), a two-day New Year's Eve festival celebrating the Peeps marshmallow candies.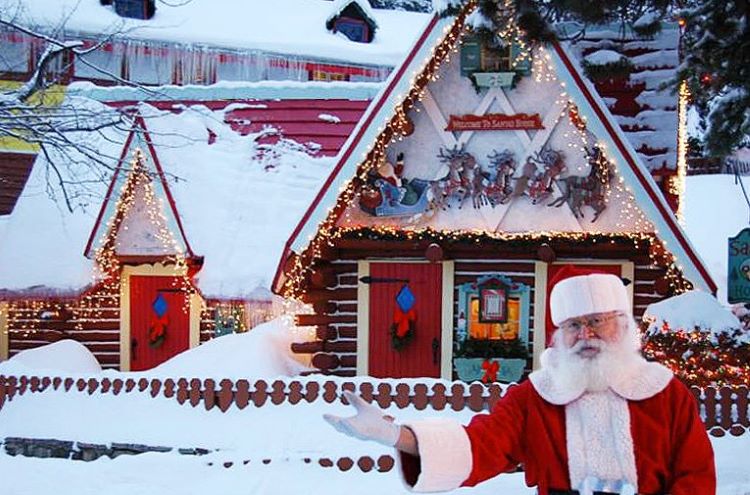 North Pole, NY calls itself the home of Santa Claus. And no wonder, when it's home to Santa's Village, one of the nation's first theme parks. But there's a fun aspect to this Christmas town that makes it a getaway different from the rest! The park is designed for children 48 inches and smaller. Guests can explore Santa's house, the Reindeer Barn, Santa's Toy Shop and many more fairytale-style buildings. Most of the park's rides are carnival-style and Christmas-themed; just check out the reindeer on Santa's carousal. What's more? The park is open year-round, and even hosts an annual Christmas in July event. This is one of the Christmas towns you won't want to miss.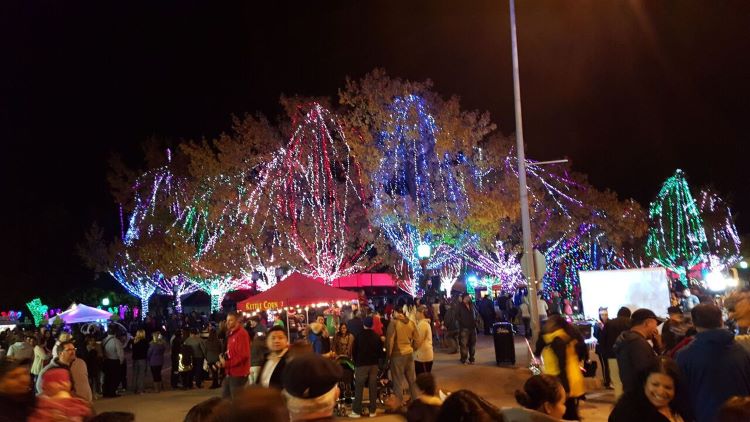 Garland, Texas, is among the more subtly-named Christmas towns. It hosts several Christmas events and performances throughout December. Its annual Christmas tree lighting event, Christmas on the Square, offers more than 100,000 lights. The Christmas town also has free screenings of classic Christmas films, like White Christmas, at the city's arts center. And, if you're staying a spell in the area, be sure to catch other fun events like Puppy Paws and Santa Claws—a fun event with puppies—the Snacks with Santa and the Fiesta de Navidad events.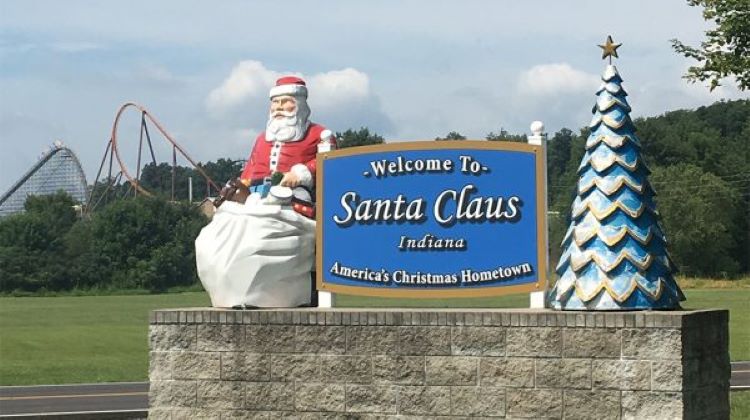 Santa Claus, IN is all about the holidays. They even have an amusement park, appropriately named Holiday World, with every region of the park named after a holiday. There's Thanksgiving land, Halloween land and, of course, Christmas land, along with Santa's Merry Marketplace. The local Lake Rudolph hosts the annual Santa Claus Land of Lights, a retelling through light displays of the classic story featuring the most famous reindeer of all—Rudolph! The best part? The light show is a drive-through display over one mile long.
The town also boasts a Santa Claus Museum and Village, along with Frosty's Fun Center. Even if you can't join in the fun by visiting the Christmas towns, there's still a way for your little one to reach Santa through post! Santa Claus, IN has the world's only post office with the name Santa Claus. The town receives thousands of letters for Santa every year, and volunteers, Santa's "elves," get to respond to children across the globe!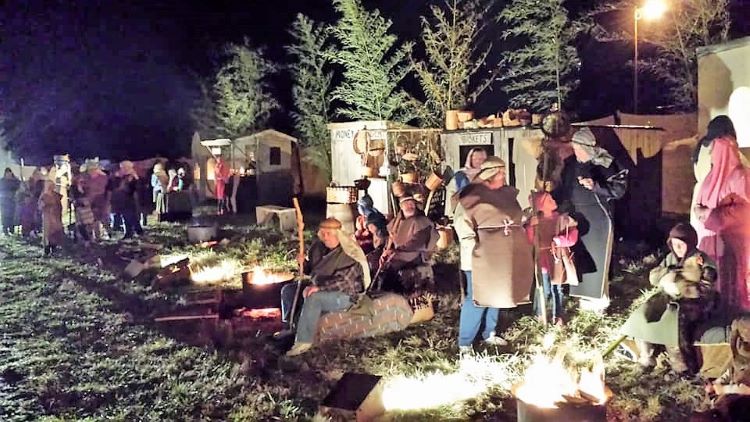 Not to be confused with the other Bethlehem on our list, this Christmas town in North Carolina is known for its fantastic nativity. For almost two decades, the community has hosted the Christmas in Bethlehem Drive-Thru display. The display has a living cast of one hundred figures to create the nativity. There are thirty interactive scenes, and approximately two thousand guests drive through the display every December.
---
Looking for more fun travel ideas? Check out these vacation farmhouse rentals. Of course, don't forget to follow us on Instagram, Facebook and Pinterest for more daily inspiration and farmhouse style.