This Twin Bedroom Doubles the Fun at Christmas
This quintessential girls' twin bedroom is sweet and simple at Christmastime. But it had an unlikely start as mom Tamela was decorating for foster children.
Decorating for five children has its own set of unique challenges, and this holds true for twin bedrooms. For Florida homeowner and Instagrammer Tamela Adams of White Blossom Home, there was an added twist. Tamela went through a years-long battle with breast cancer, which made it difficult for her to conceive. Out of her five wonderful children, she and her husband adopted four of them.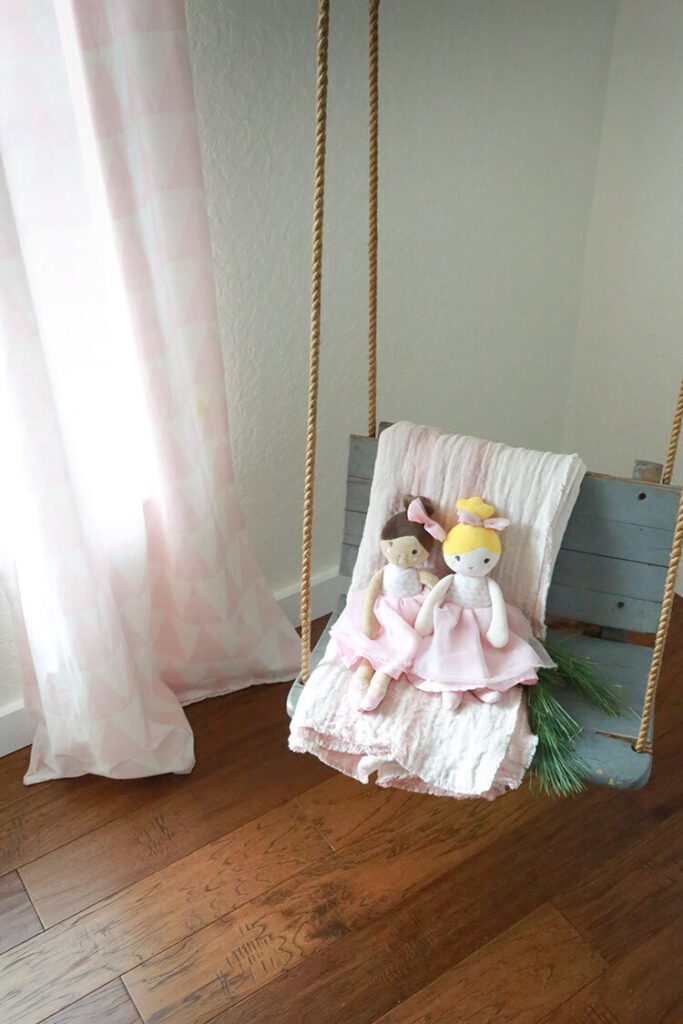 Decorating For Foster Babies
Before officially adopting, Tamela and husband's journey began with fostering. This brought along its own distinctive complexities when it came to decorating the children's rooms, and especially the twin bedroom. "As a foster parent, we wouldn't know at first if we would be fostering a boy or a girl," Tamela says. "So I went with neutral colors to start."
Tamela ended up deciding on a bright white color for the walls of the twin bedroom that would eventually belong to her two youngest daughters. She also came up with a creative solution to the impermanence of their situation as foster parents: removable decals. These decals allowed Tamela to decorate the kids' room but still be able to adjust to whichever gender they would be fostering.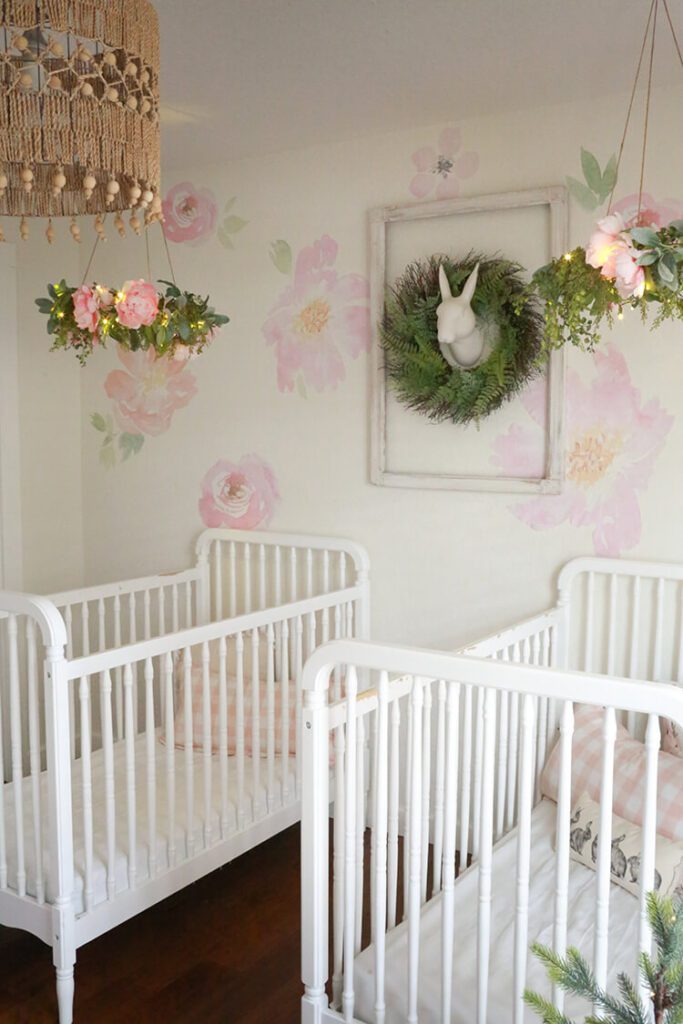 Once Tamela knew they would be getting girls, she chose soft pale pink roses and flowers to stick on the walls of the twin bedroom. "I wanted the room to be sweet and girly," she says. The white cribs are a fresh take on antique spindle cribs and bring a timelessness to the traditionally girly decor.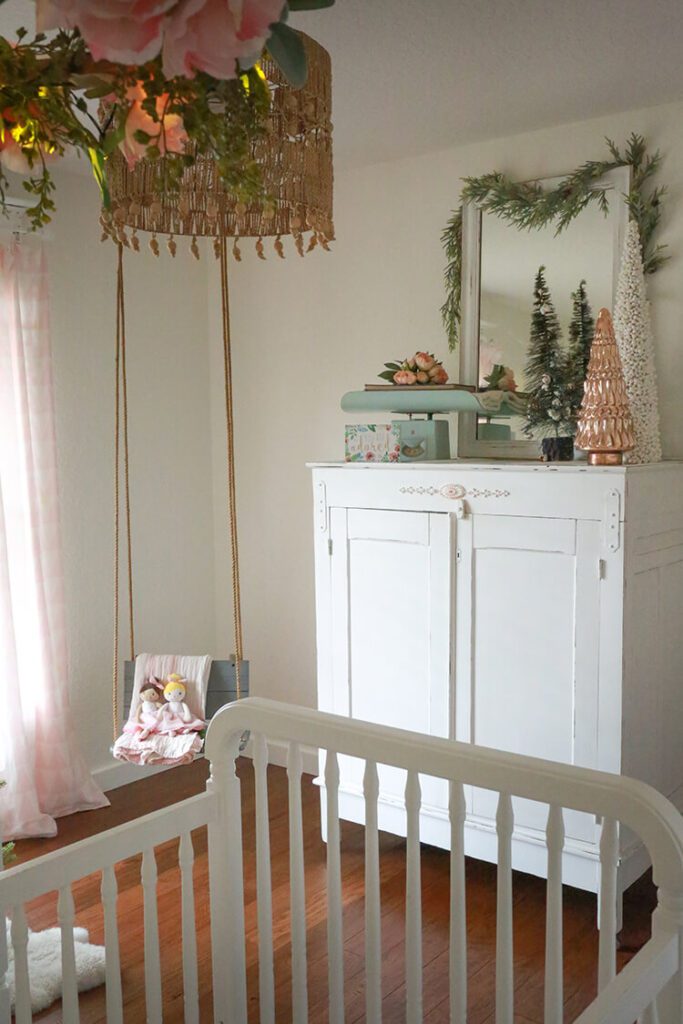 A Christmas Twin Bedroom
When it comes to Christmas in the twin bedroom, Tamela knew she didn't want traditional colors. "I kept with the pink colors, adding a pink Christmas tree," she says. Along with the pink tree, Tamela kept true to her Christmas decor throughout the rest of the home. She added simple greenery to the wardrobe and lights to top it off and create that warm, cozy winter wonderland atmosphere.
---
In the holiday spirit? Find more decorating ideas in A Family Friendly Christmas Home. Of course, don't forget to follow us on Instagram, Facebook and Pinterest to get your daily dose of farmhouse inspiration!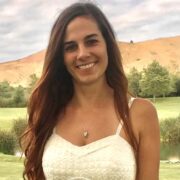 Jillian Chapman
Jillian is a freelance writer with years of experience writing and editing magazine articles, blog posts, social media content, and more. She has worked with media companies, social media accounts, local government and public libraries. Along with writing and editing, she also has experience in research, interviewing, SEO practices and marketing. Jillian began her writing career while working through college where she received her bachelor's degree in English Literature, Rhetoric and Cultural Studies from Chapman University. She has continued to follow that passion in the years since. Jillian thrives in combining her experience and education to craft insightful and engaging writing. She loves to research and collaborate with others in order to tell stories that bring value to readers' lives. Jillian's love of writing was initially born from her passion for reading. She enjoys all genres including fantasy, historical fiction, non-fiction, thriller and more. She believes one of the best ways to be a great writer is to be a great reader and tries to spend as much time as she can reading. When not reading or writing, Jillian enjoys punk rock concerts, swimming and spending time with family. Jillian lives in Orange County, California with her significant other, two children and their dog. Her work can be found through  Linkedin or personal website.