Holiday Decor In This Festive Farmhouse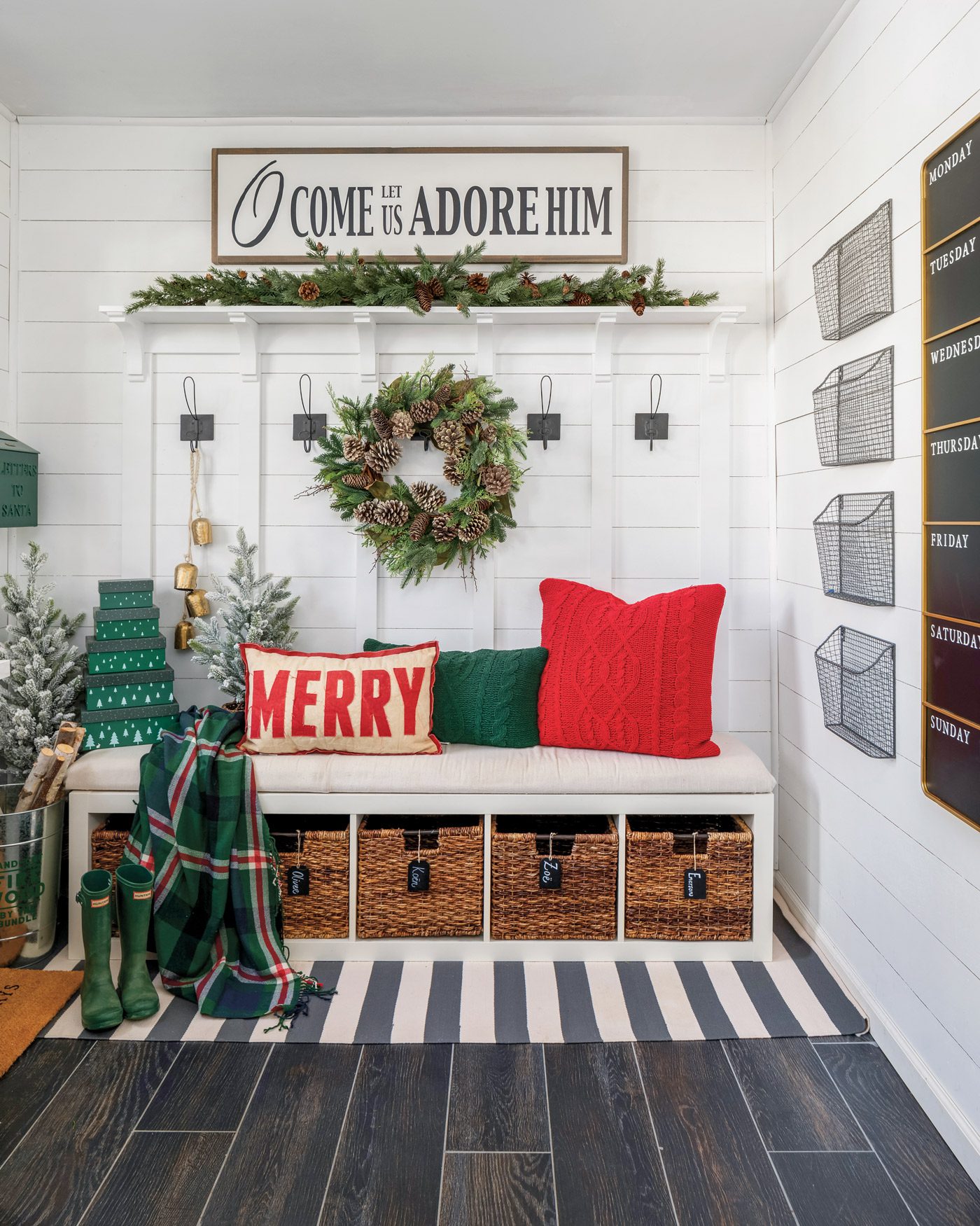 Christmas is a charming affair in this Pacific Northwest home with subtle holiday décor and modern farmhouse touches.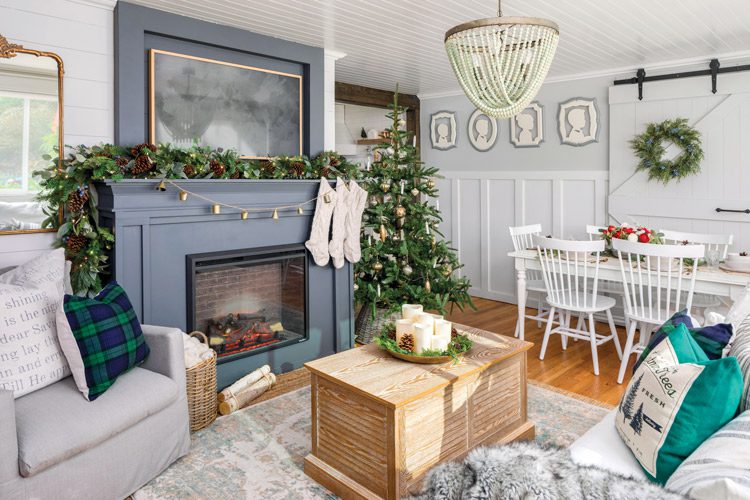 When it comes to holiday decor, many times the strategy is to stuff every nook and cranny with as much red and green as possible. But how do you adorn your home when dealing with the restrictions of a smaller space? This is a question dear to the heart of blogger Sarah Wagner of Dreaming of Homemaking.
Her large and rambunctious family of six has had to learn how to live and decorate within the constraints of their cozy 1,200-square-foot Seattle home. Here's how they do it at Christmastime.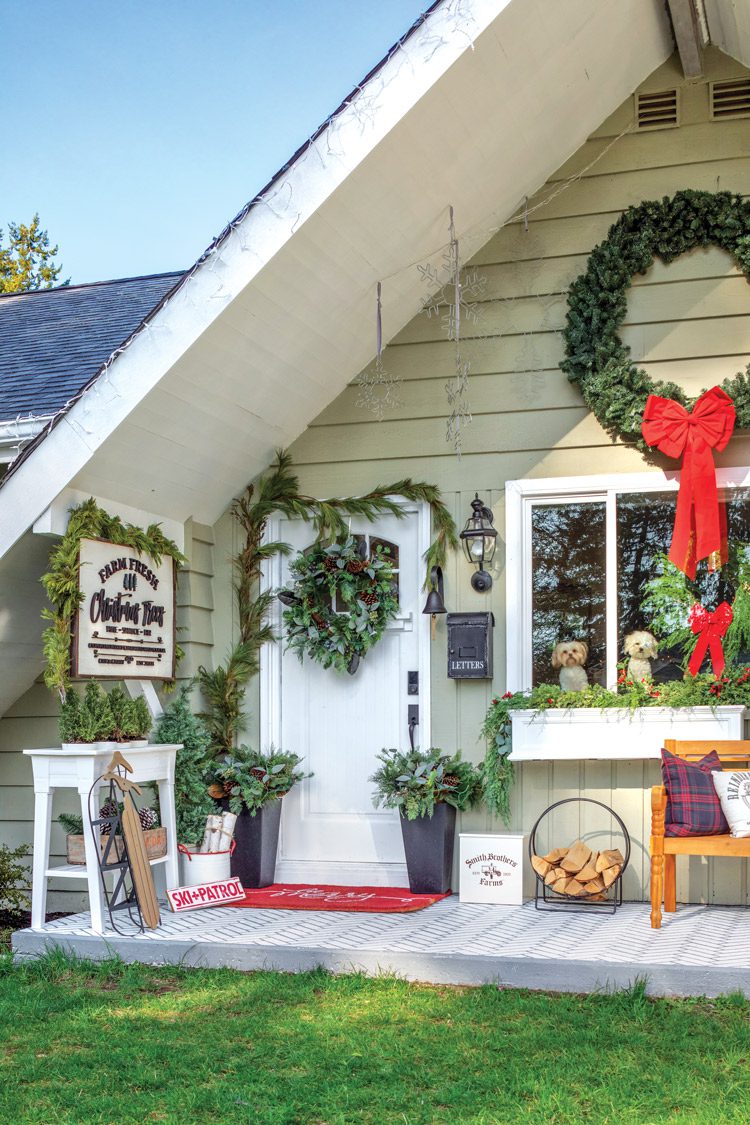 Also Read: Festive Farmhouse Wish List
Love What You Have
Sarah and her husband have spent the last 11 years renovating and perfecting their quaint space. With time, they were able to turn it into a dream home that's not only gorgeous but also functional.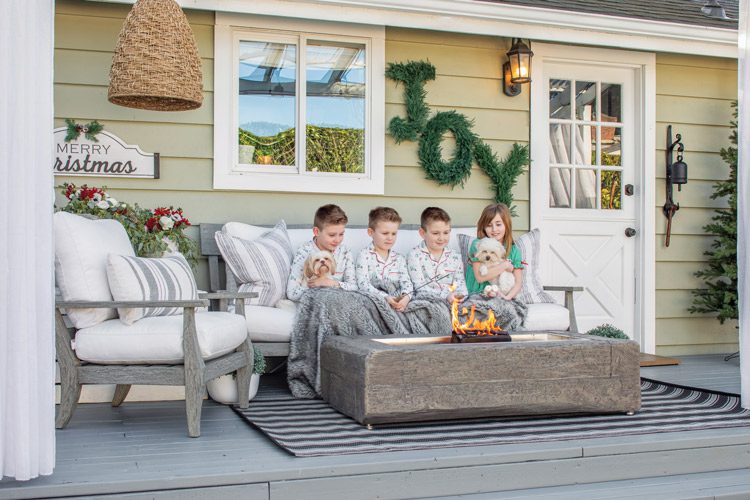 Sarah's homemaking has centered around one crucial concept: Love what you have. "I want to teach people to love their home no matter the size or situation," she says. This clear focus helped her utilize her space wisely and document projects she's shared with her blog readers and followers.
Sarah shares her unique holiday décor and DIY projects, constantly encouraging others to work with what they've got and love what they have.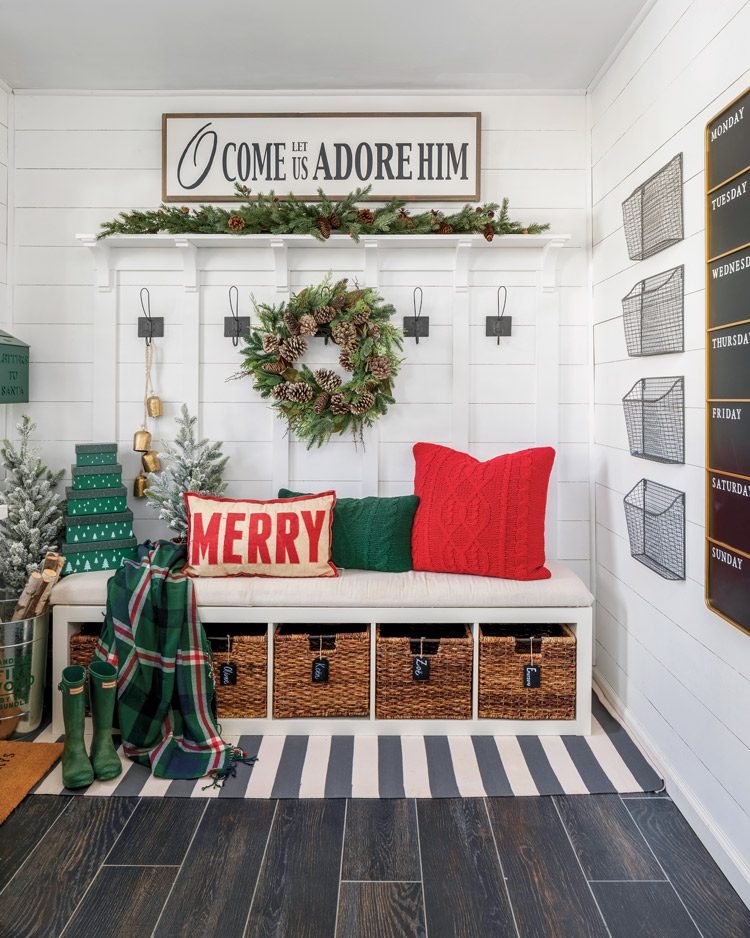 Sarah's journey began with a lot of remodeling in their small Seattle home to make it as functional as possible. "The house has been completely redone," she says. "The kitchen used to be mauve. We've redone every room since we've lived here."
The renovations have allowed Sarah to create rooms that serve a very specific function for her family, utilizing all her small space as much as possible.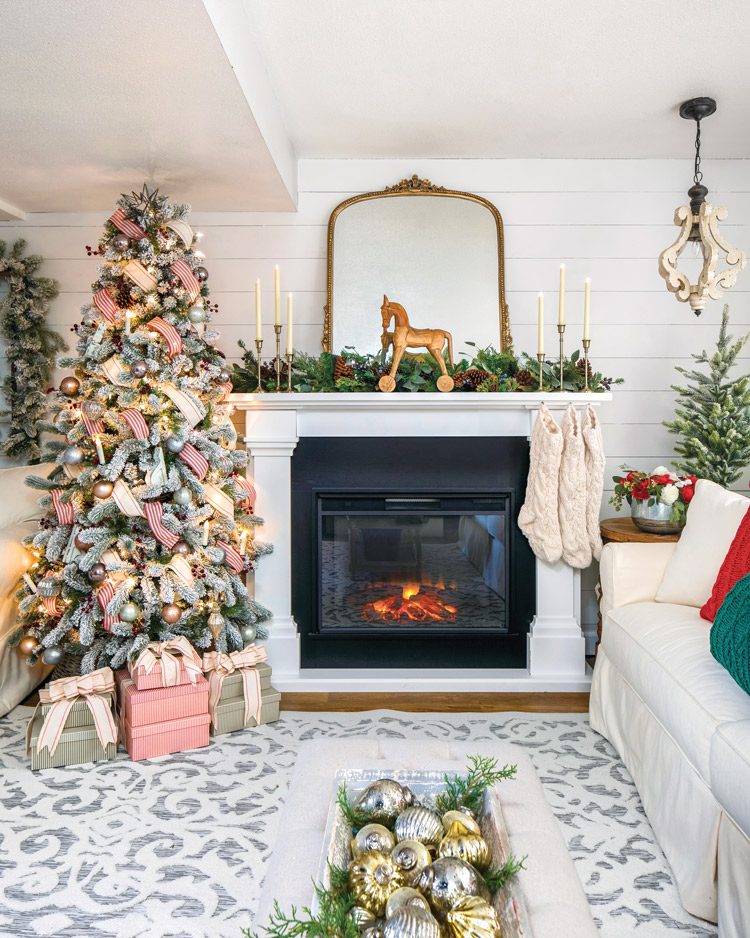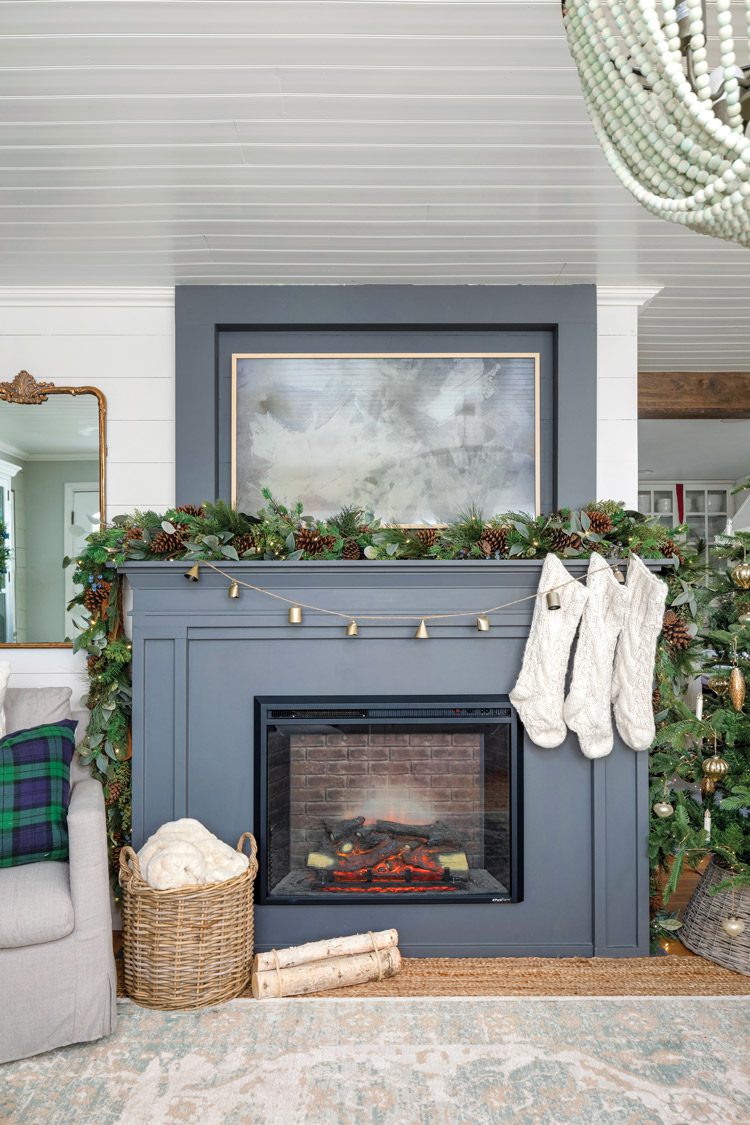 Subtle Charm With Holiday Decor
Sarah's homemaking philosophies are front and center when it comes to her Christmas holiday décor. Subtle and charming, each room of the house has its own unique touches. She always starts with what she has in front of her and lets the function and existing décor of her rooms dictate where her holiday touches will go. "I started trying to do red and green in the front room," she says, "but it really clashed with the navy fireplace."
Faced with this dilemma, Sarah switched tactics and chose subtle hints of green. The mantel is adorned with a pine garland, and green-and-blue plaid throw pillows incorporate the existing blue tones of the room. These holiday décor pieces tie Christmas cheer in with the existing color scheme.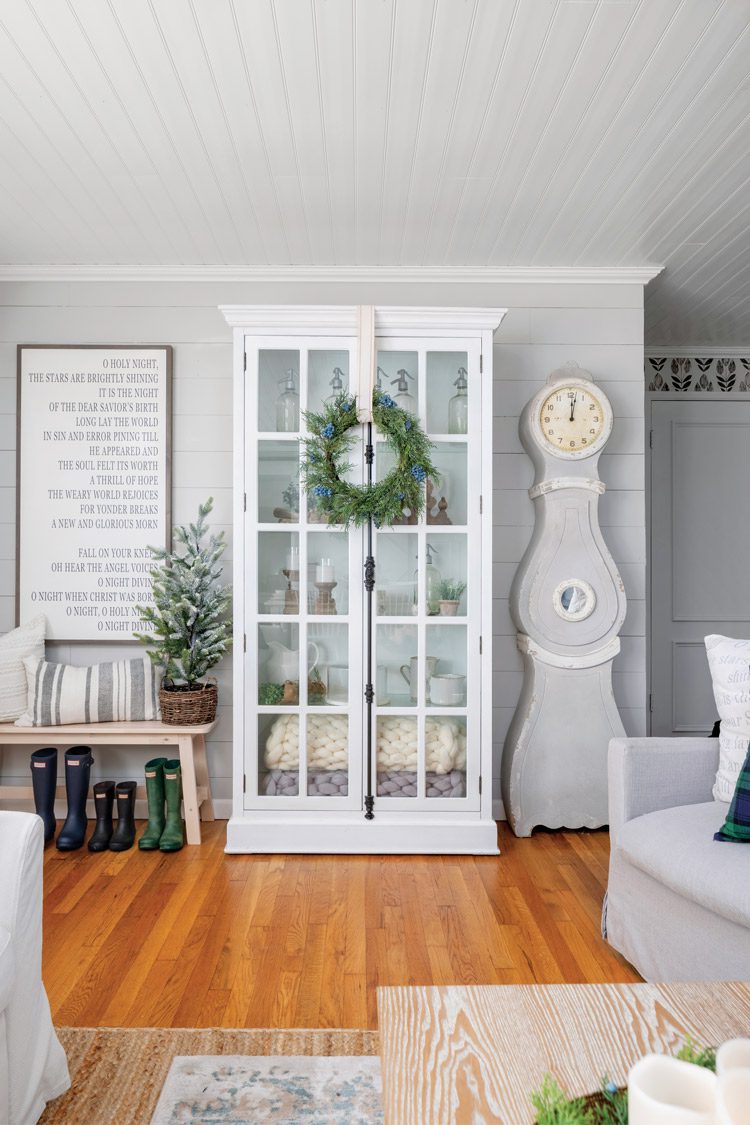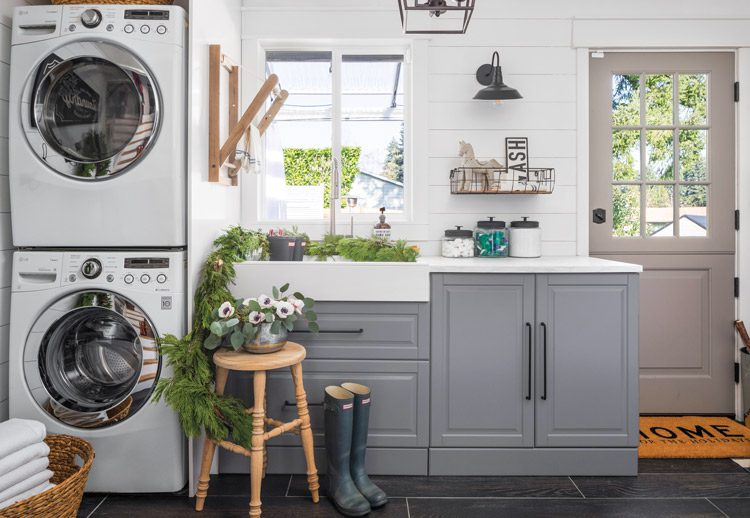 Functionality and décor have to coexist, especially in small homes. With only 1,200 square feet, Sarah strives to use her holiday décor in a way that makes the space seem larger than it is. "It's easy to overdecorate," she says. "I have to have the space be not just livable, but also seem larger than it is."
To accomplish this, all that's needed are simple, subtle touches of décor. For example, in the smallest room of the home, the bathroom, Sarah adds only a single miniature pine tree as a holiday decoration.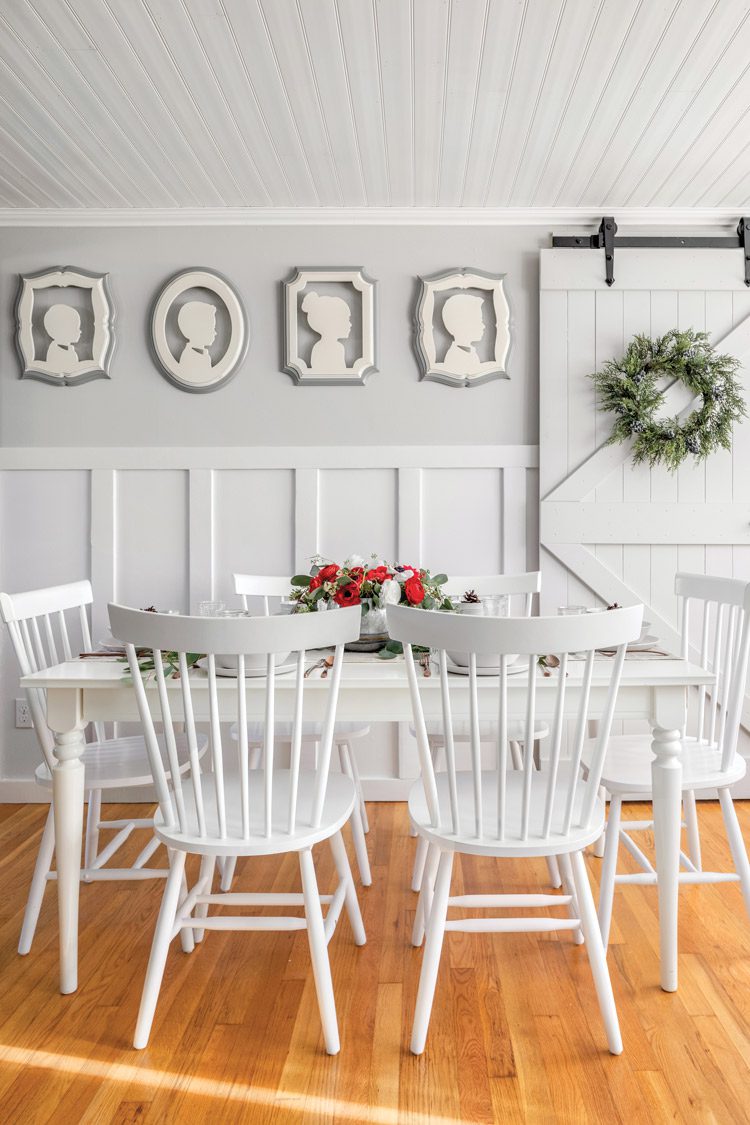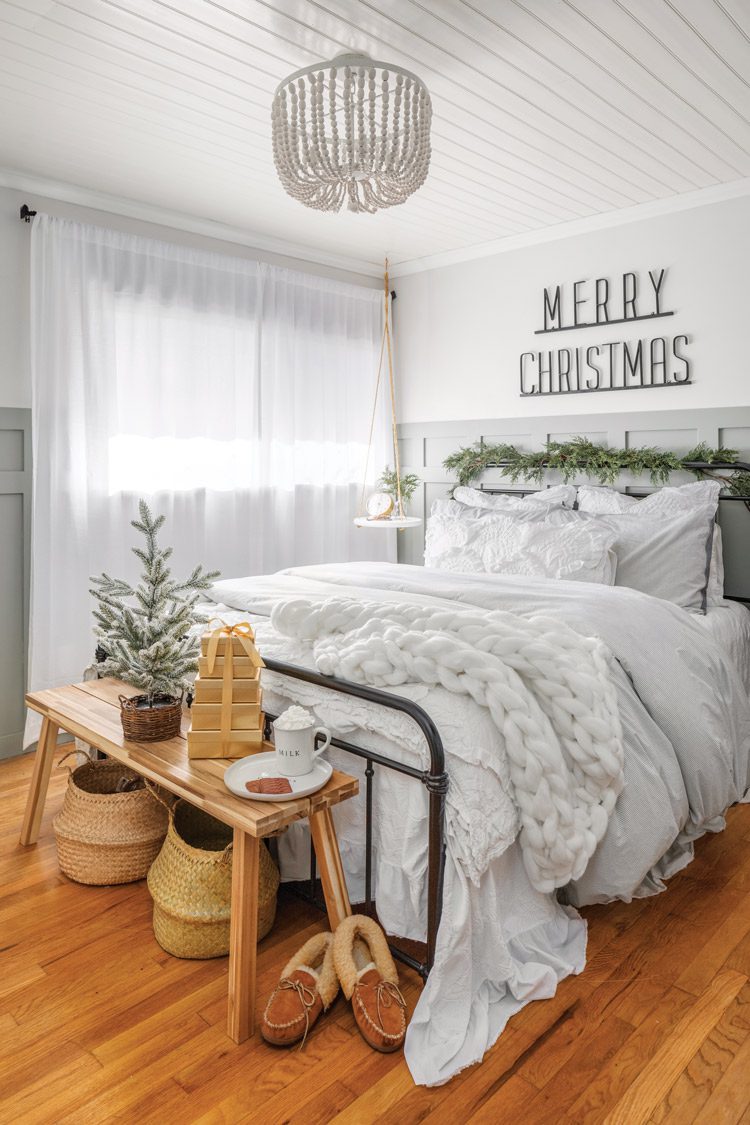 Small Spaces, Big Ideas
A smaller home doesn't have to mean less holiday cheer. If you have a section of free space, don't be afraid to up the décor. For example, the Wagner home boasts a small but festive hot cocoa corner. A nutcracker, mini Christmas trees and plenty of holiday mugs dress up the otherwise empty space.
Compared to the minimalist holiday décor of the rest of the home, this charming nook ups the ante and reminds visitors that while the decorations are subtle, Christmas cheer is always front and center during the holiday season.
Christmas cheer is always front and center during the holiday season.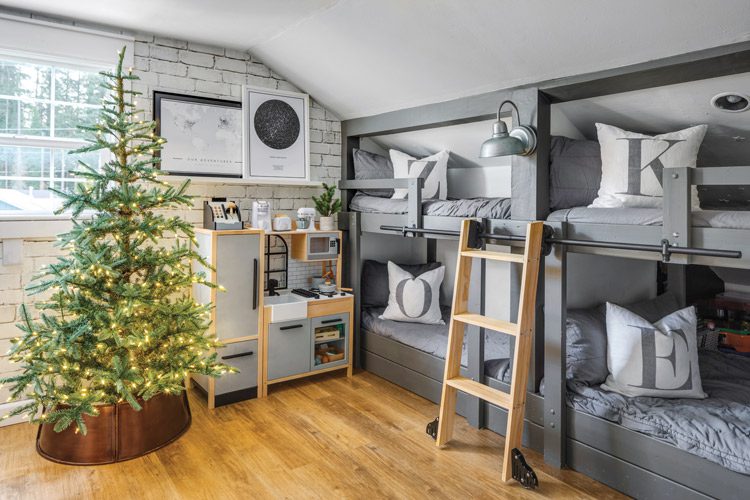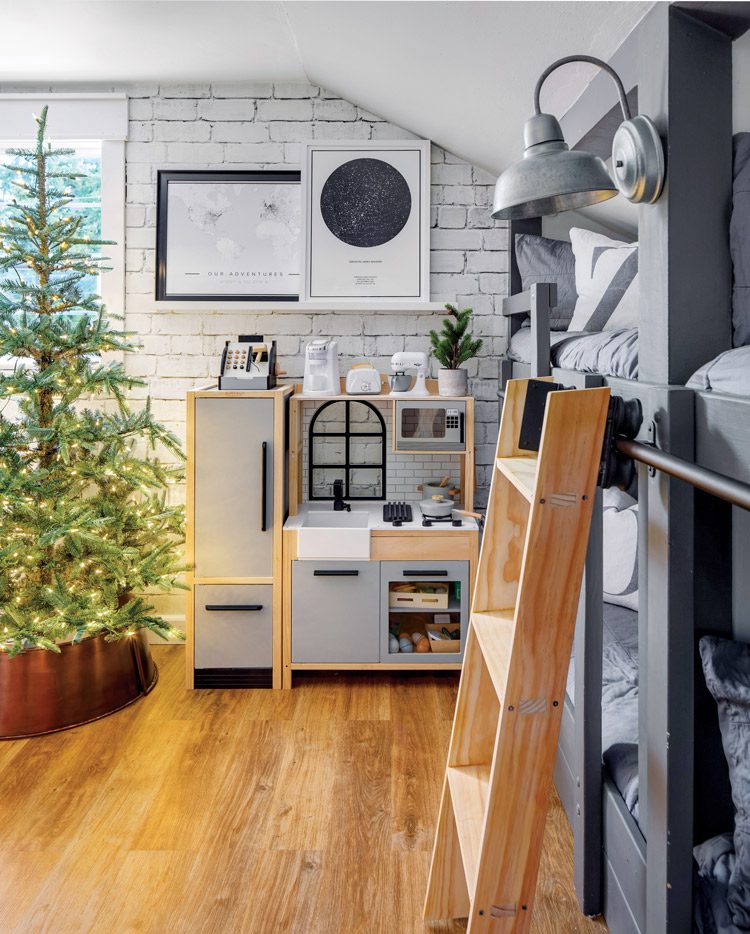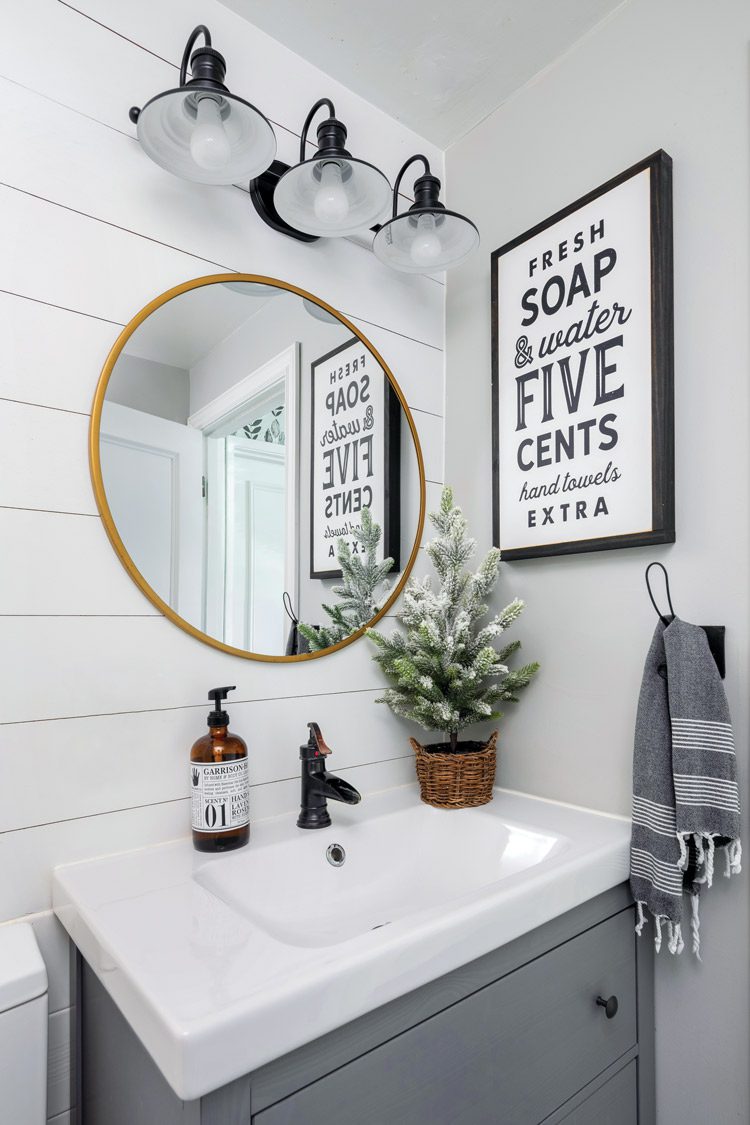 ---
DIY AdventCalendar
Put your own spin on traditional décor with a fun DIY Advent calendar.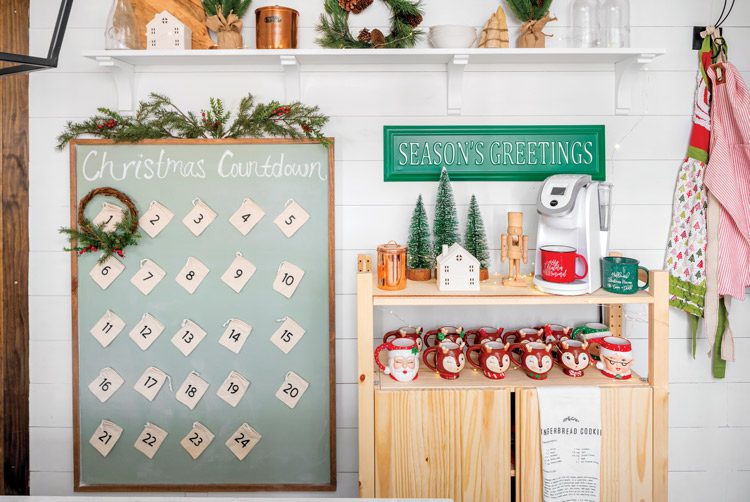 What You'll Need:
Cricut machine and vinyl, or iron-on numbers
Iron and ironing board
Small fabric gift bags
Large chalkboard
26 small Command™ hooks
Treats or other items to fill the bags
Chalk
Small premade wreath
What You'll Do:
If using a Cricut machine: Create a design for numbers 1–25 on the Cricut design page. Make sure you indicate that you're doing an iron-on design.
Load your vinyl into the Cricut. Make sure you put the vinyl right-side down; then print and watch as your numbers are cut. When the cut is complete, remove the negative pieces, keeping the clear liner intact.
Preheat your small bags to prepare for ironing on
the numbers.
For iron-on numbers, follow the manufacturer's directions to affix numbers onto each bag.
If using a Cricut machine, place the number on the bag with the shiny side up and apply heat with the iron set on Cotton; then flip the bag over and apply heat to the other side of the bag. Remove the liner.
Once you have numbers on the bags, affix the set of Command™ hooks to your chalk board in rows of five.
Fill the bags with small treats or other items, and hang them on the Command™ hooks.
Use the last Command™ strip to place the small wreath around the correct day.
Use chalk to decorate your chalkboard with a Christmas Countdown title or any other way you please. Feel free to add more greenery on top of the board or even string some festive lights.
---
---
For more family friend Christmas homes, see A Pennsylvania Christmas Home and A Metallic Christmas For This Idaho Home. Of course, don't forget to follow us on Instagram, Facebook and Pinterest to get your daily dose of farmhouse inspiration!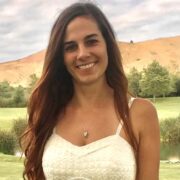 Jillian Chapman
Jillian is a freelance writer with years of experience writing and editing magazine articles, blog posts, social media content, and more. She has worked with media companies, social media accounts, local government and public libraries. Along with writing and editing, she also has experience in research, interviewing, SEO practices and marketing. Jillian began her writing career while working through college where she received her bachelor's degree in English Literature, Rhetoric and Cultural Studies from Chapman University. She has continued to follow that passion in the years since. Jillian thrives in combining her experience and education to craft insightful and engaging writing. She loves to research and collaborate with others in order to tell stories that bring value to readers' lives. Jillian's love of writing was initially born from her passion for reading. She enjoys all genres including fantasy, historical fiction, non-fiction, thriller and more. She believes one of the best ways to be a great writer is to be a great reader and tries to spend as much time as she can reading. When not reading or writing, Jillian enjoys punk rock concerts, swimming and spending time with family. Jillian lives in Orange County, California with her significant other, two children and their dog. Her work can be found through  Linkedin or personal website.