10 Festive Holiday Tablescapes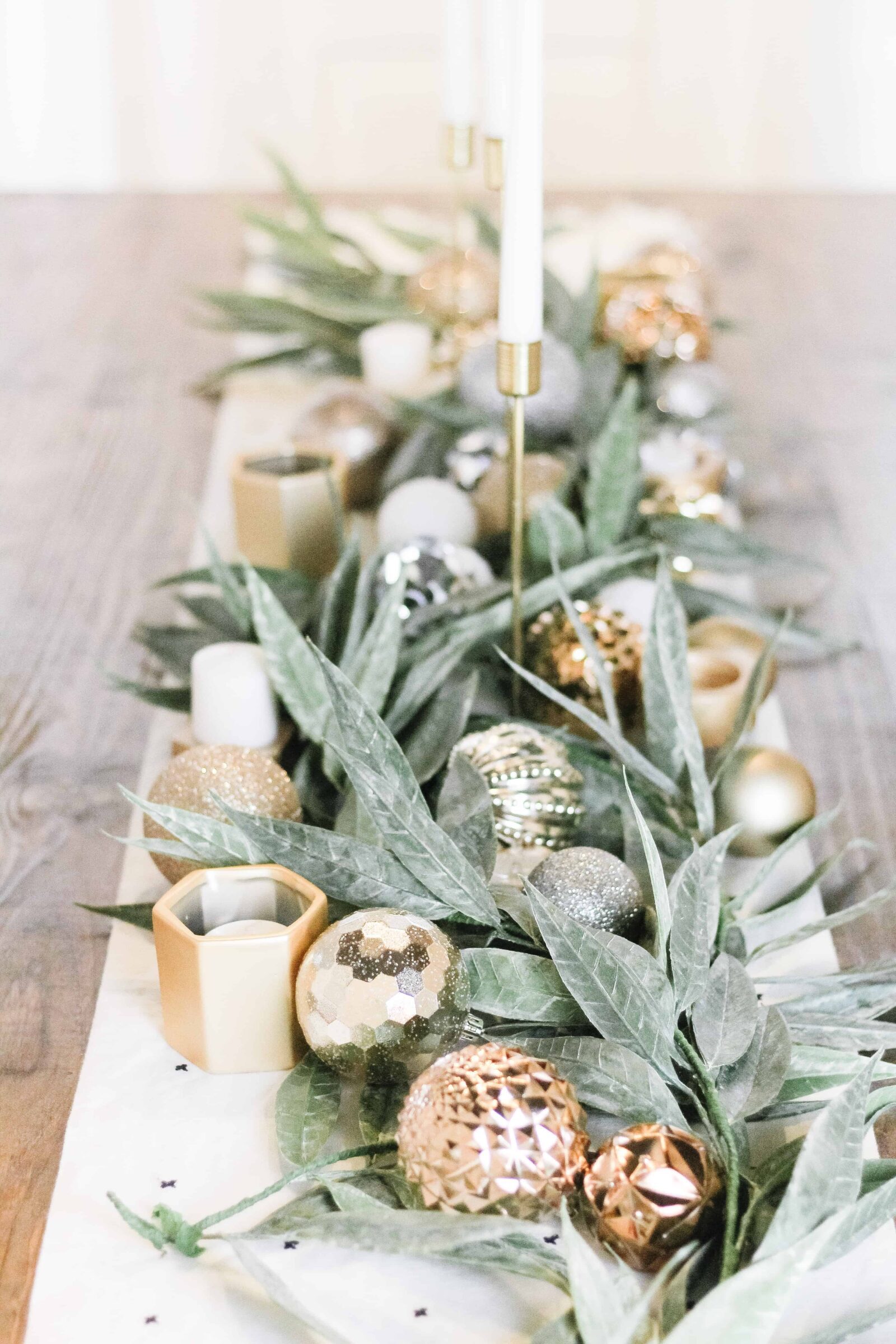 Photograph via Arin Solange at Home
The best of your holiday season is merry and bright with a welcoming table. A few secret family recipes, festive colors, and rustic textures can spruce up your table instantly. Creating a farmhouse table is easy and always in season. To help you out, we rounded up 10 festive holiday tablescapes. From wintery goodness to Christmas cheer, each one is easy inspiration.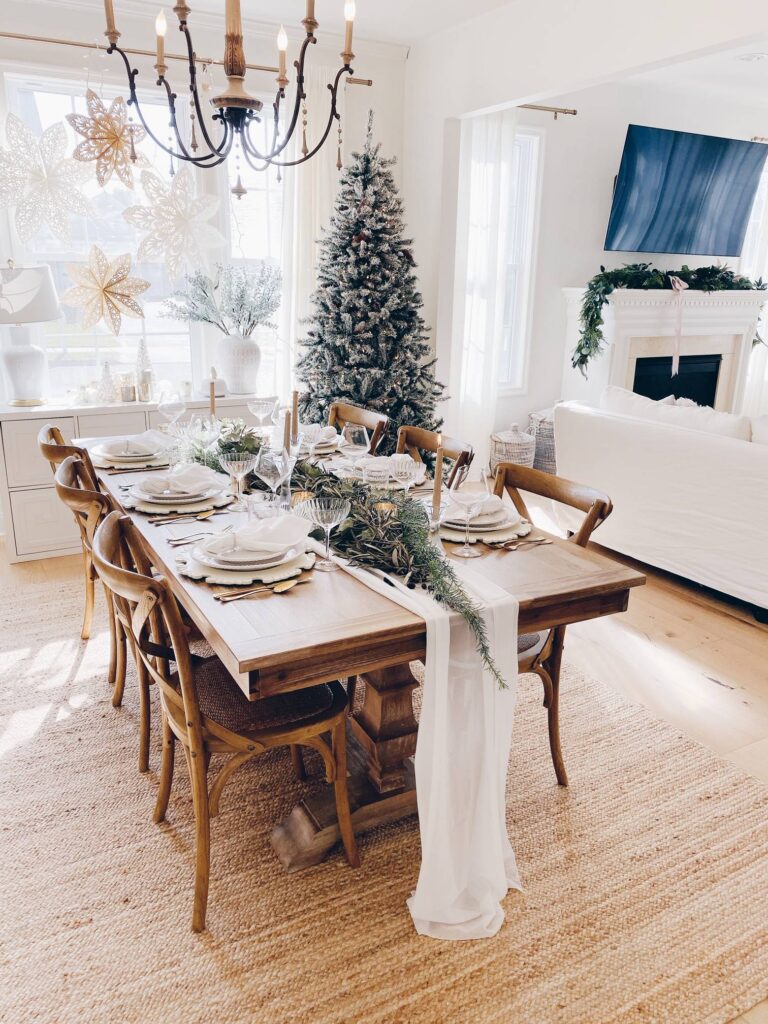 Clean and Fresh
A fresh, simple holiday tablescape is only a few steps away. Create a light and airy atmosphere with light woods, white dishware, and gold accents. Grab some vintage Christmas ornaments to place around your garland and white linen table runner, and you're all set.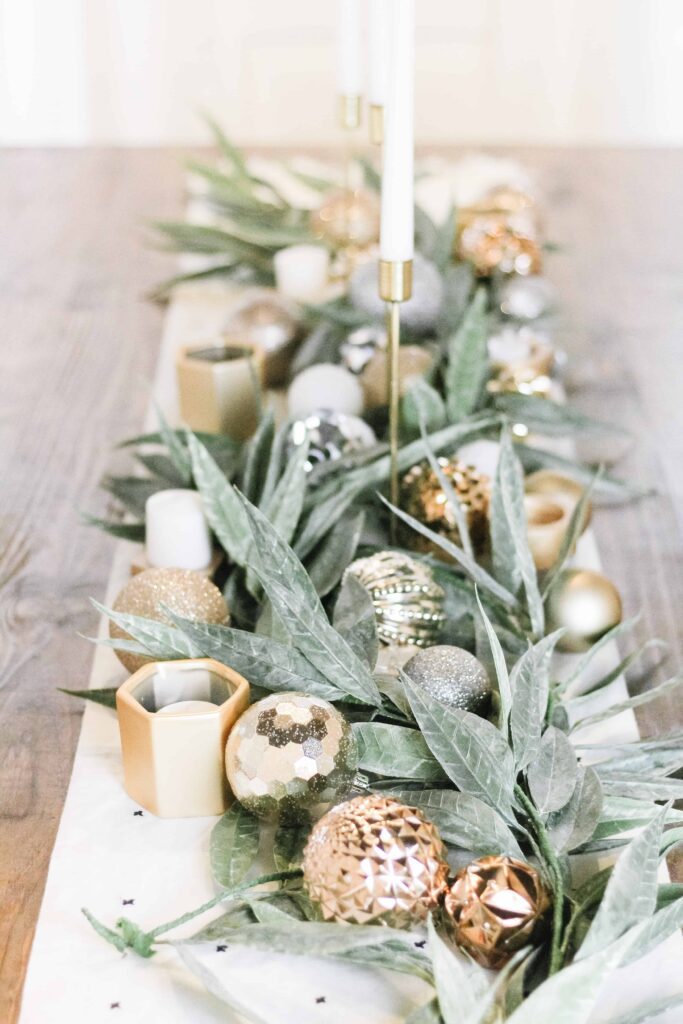 Green Elegance
A fresh and elegant garland will spruce up your next holiday tablescape. For an extra pop, place a few Christmas ornaments on a simple white table runner. These opulent, gold ornaments are sure to impress.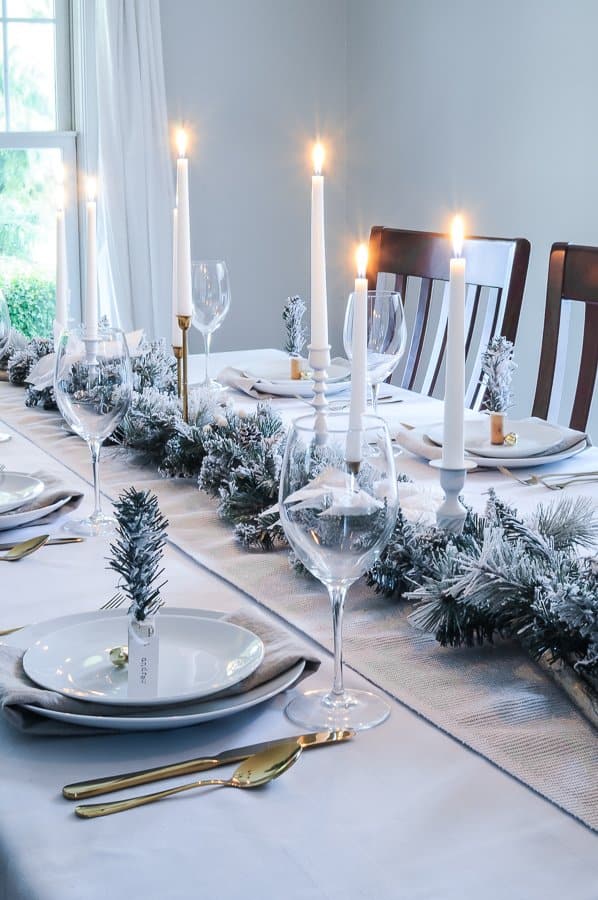 Frosty Hints
A hint of frost can set the mood for this year's holiday celebration. This winter wonderland may be minimalist, but its elegance is unmatched. A simple frosted garland in the middle of your tablescape can do just the trick.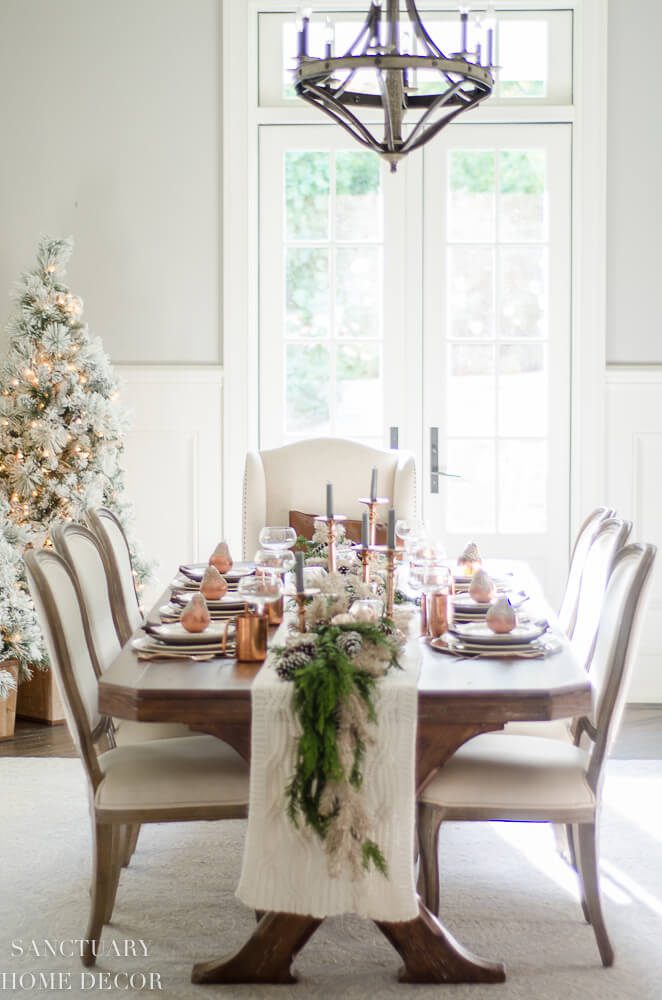 A Coppery Christmas
Instead of gold this holiday season, why not go with copper? It has the same stand-out quality but with a bit of farmhouse chic. Use copper accents around light woods and white decor to make this a very copper Christmas for holiday tablescapes.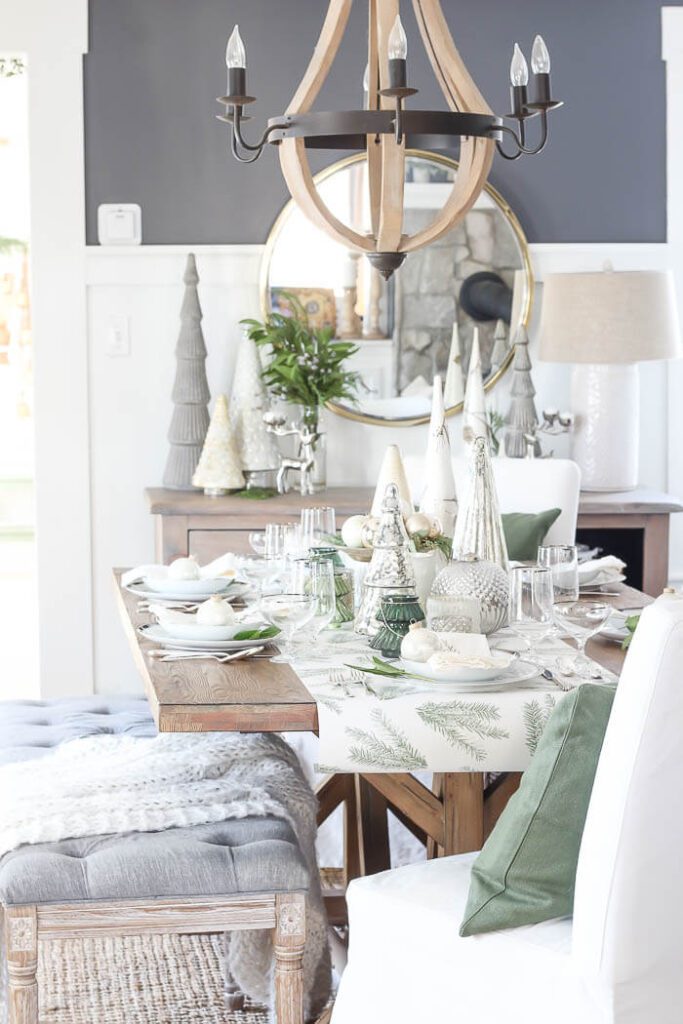 Subtle Hues
There are many ways to add the gift of green this season. Go with a more subtle and muted green to add some zest to your next stylish tablescape. Light gray, silver, and white form a unique and sophisticated color palette.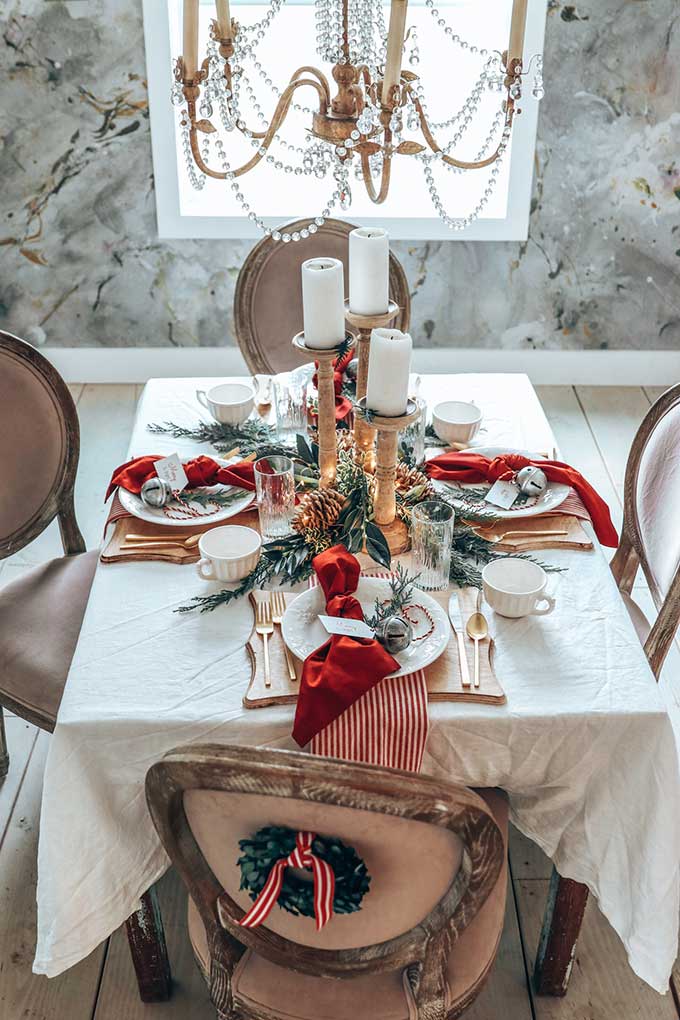 Rouge Reds
Pops of red are a classic way to draw attention to your holiday tablescape. Use simple and tasteful touches like red cloth napkins and candy cane ribbons to bring a bright flare to your table.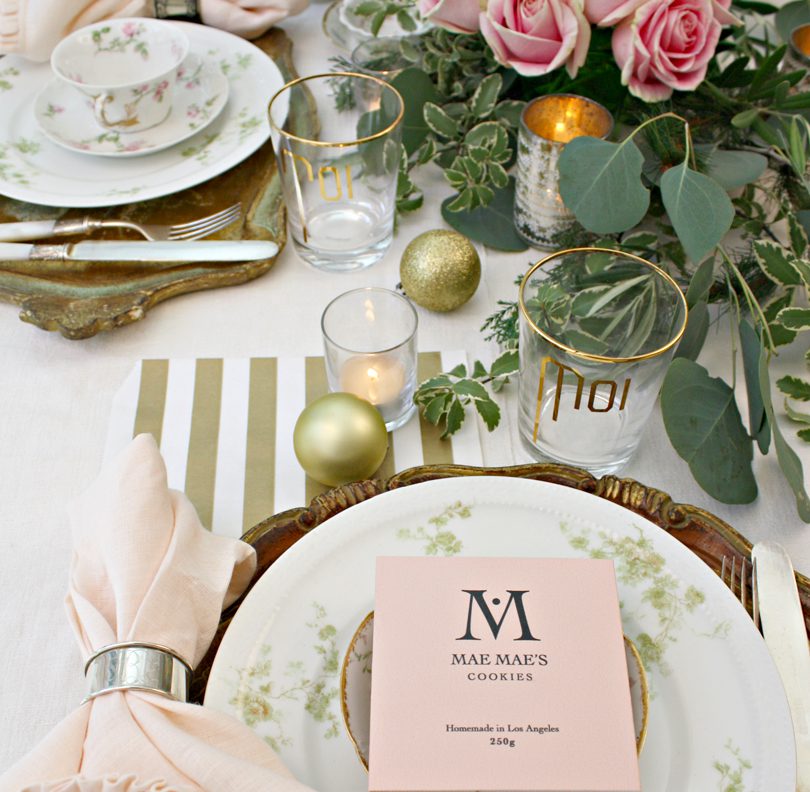 A Touch of Blush
Bring a fresh breath of spring into the holiday season. Have fun with florals this winter and gather some pink rose bouquets and delicate dishware to complete the scene.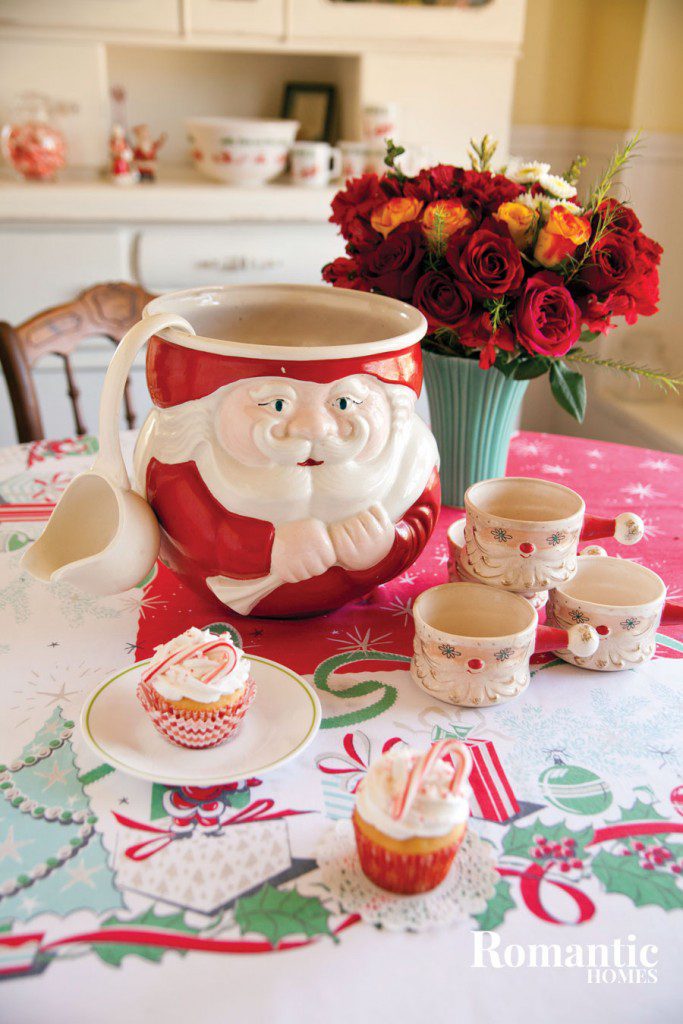 Jolly Old Saint Nick
Who represents Christmas better than Santa himself? Create a cute and cozy tablescape that will be a holiday hit with all ages with vintage Christmas collectibles like Santa mugs. This centerpiece is sure to come through with Christmas cheer.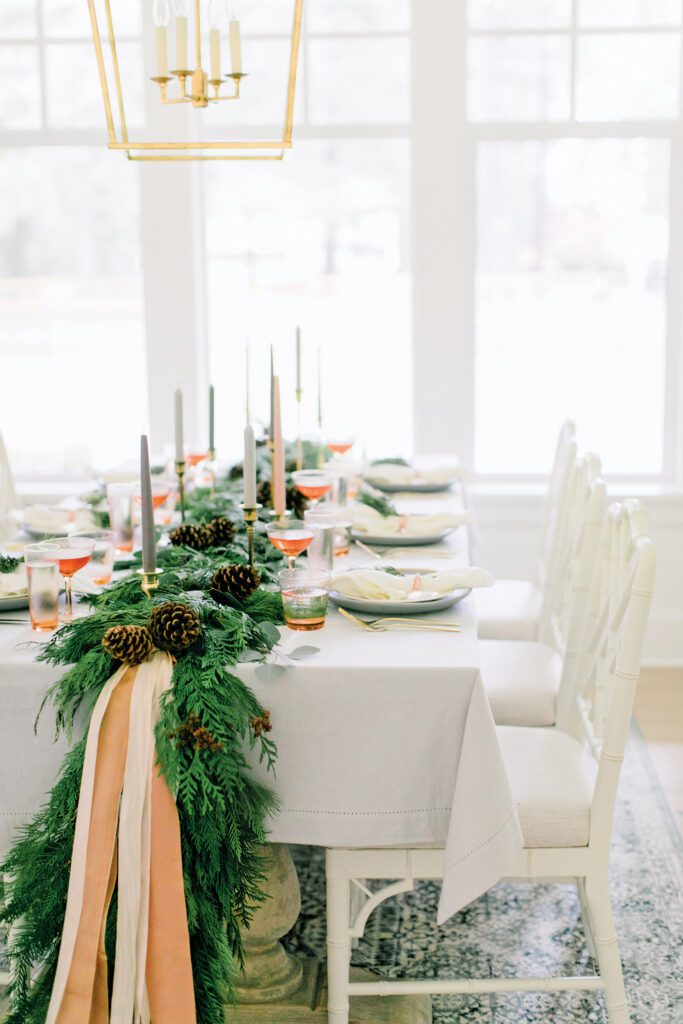 Long-lasting Evergreens
An elegant way to amplify the evergreen in your next tablescape. Grab a gorgeous garland and go the extra mile with a few pine cones and peach accents.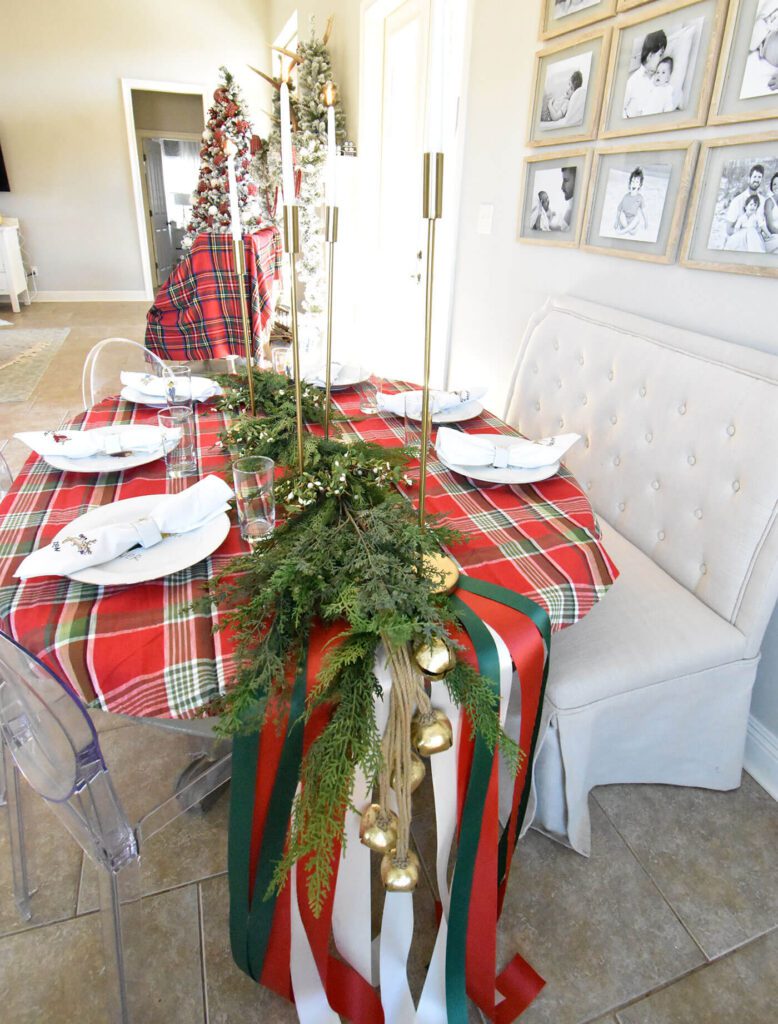 Red, White, and Green All Over
A red and green plaid tablecloth is just the thing to garner festive cheer this holiday season. Make sure to create a multi-layered tablescape with green garland and gold candleholders for those stylish final touches.
---

If you are looking for more inspiration, see this beautiful winter table! And of course, don't forget to follow us on Instagram, Facebook, and Pinterest to find loads of new ideas!