Personality Profile: Sarah Vandiver, Sarah Joy Blog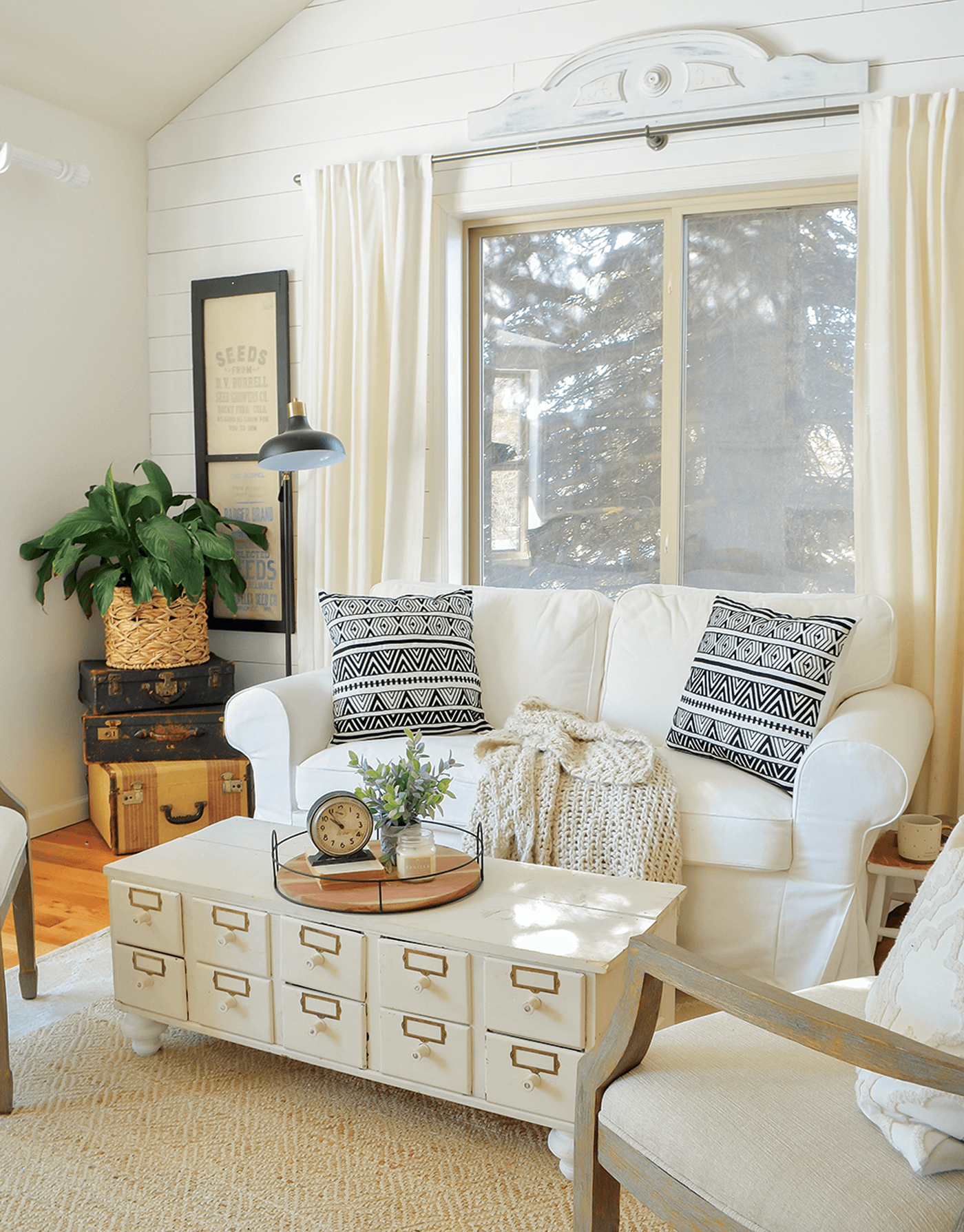 With so many kind-hearted and talented people in the farmhouse style community, we want to highlight some of the personalities that turned this interior design style into a supportive family. Meet Sarah Vandiver, a wife, mother of three kids, and the face behind the blog and Instagram account Sarah Joy Blog.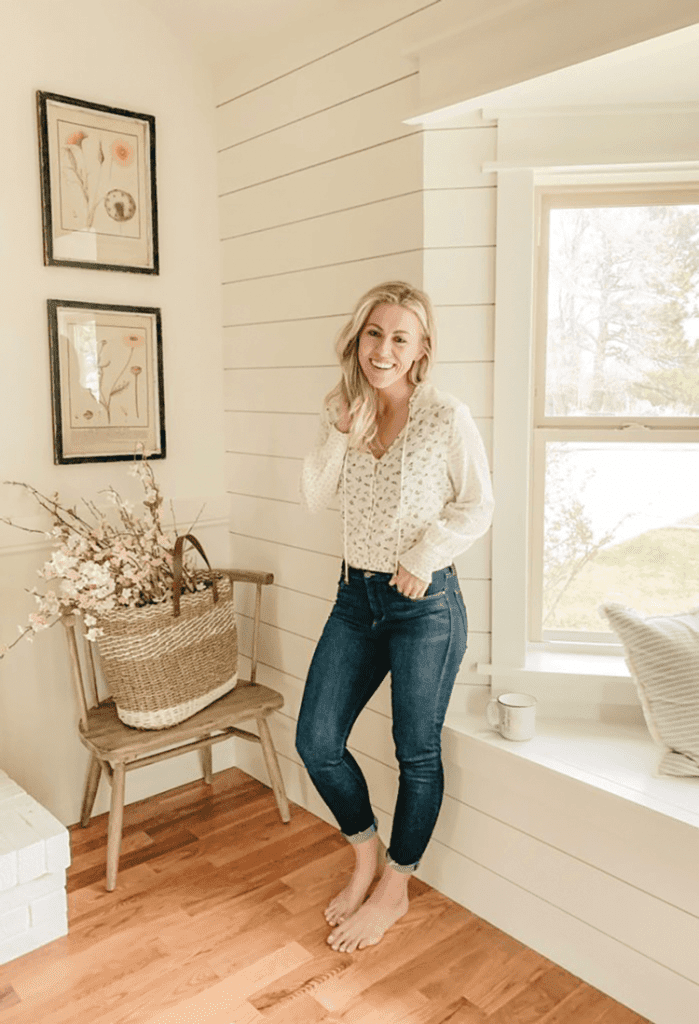 American Farmhouse Style: How did you get involved in the farmhouse community?
Sarah, Sarah Joy Blog: It kind of happened by accident a few years ago when I first started sharing our home on Instagram. I was sharing photos of our renovation projects and my design ideas when I realized there are a whole lot of people who love the same thing I do. So I kept sharing and it's been so much fun!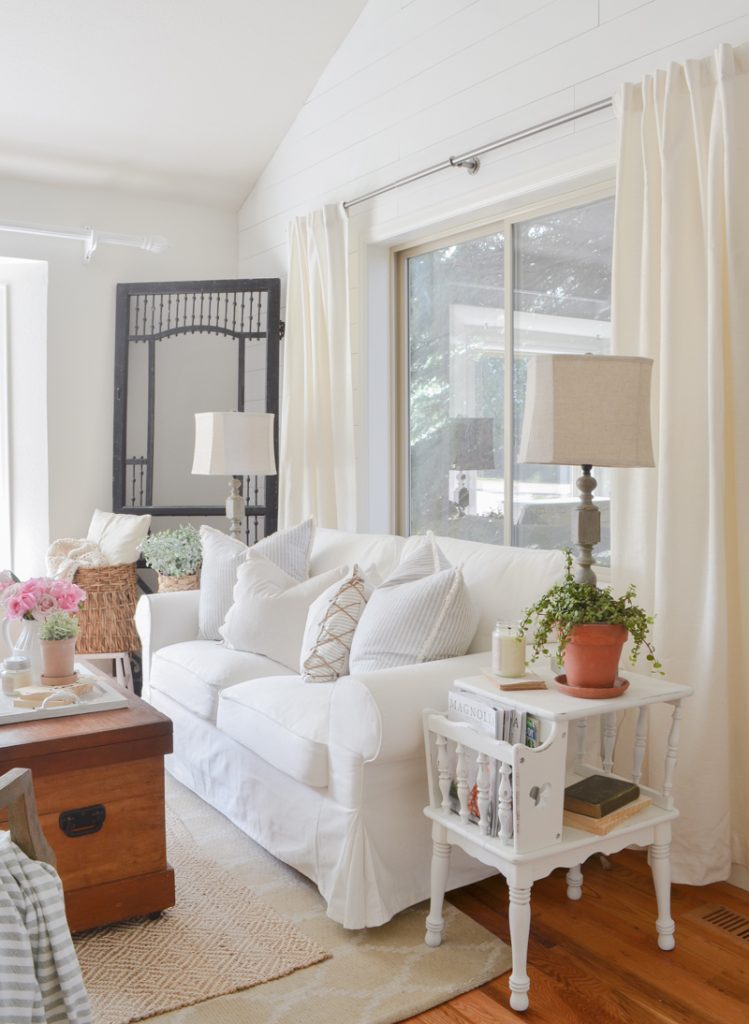 AFS: How would you describe your home style?
Sarah, Sarah Joy Blog: My style is always changing little by little, but lately I would say my style is cozy boho farmhouse. I'm a huge fan of things like neutral décor, shiplap and white walls. But I also love adding in more pops of color, patterns and textures into our home, and this past year I've found myself reaching for those things more. I also love vintage décor, and one of my favorite things to do is mix old and new pieces together.
AFS: What's your favorite room in your house and why?
Sarah, Sarah Joy Blog: Oh goodness, that's a hard question! I would say our living room because it's so cozy, and it's where we spend so much time as a family. Plus the reading nook, which is in the living room, is also one of my favorite projects we've ever done. It also gets a lot of sunshine, so it's just a bright and happy space!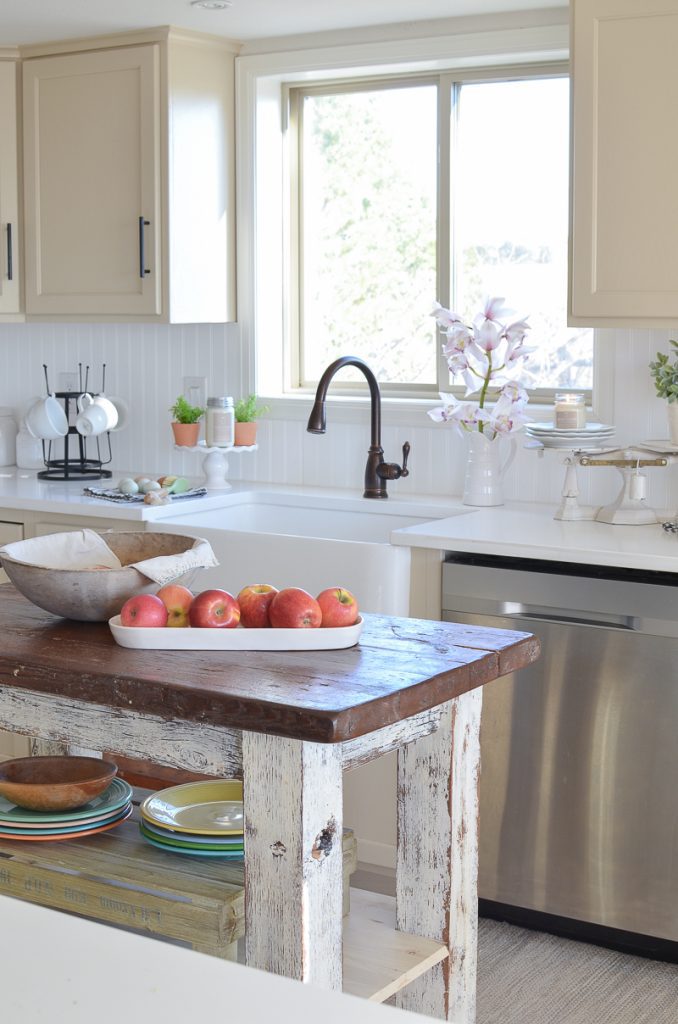 AFS: What are you doing when you're not working on home décor?
Sarah, Sarah Joy Blog: Chasing my three kiddos around and drinking copious amounts of coffee.
AFS: What are you working on now?
Sarah, Sarah Joy Blog: We are preparing to start on a little kitchen makeover! Specifically we are replacing our old floor tile, which is very outdated. I'm also dreaming about painting our cabinets. Hopefully we can get both of those projects done this summer. I'm also working on something super exciting that will be launching in the fall!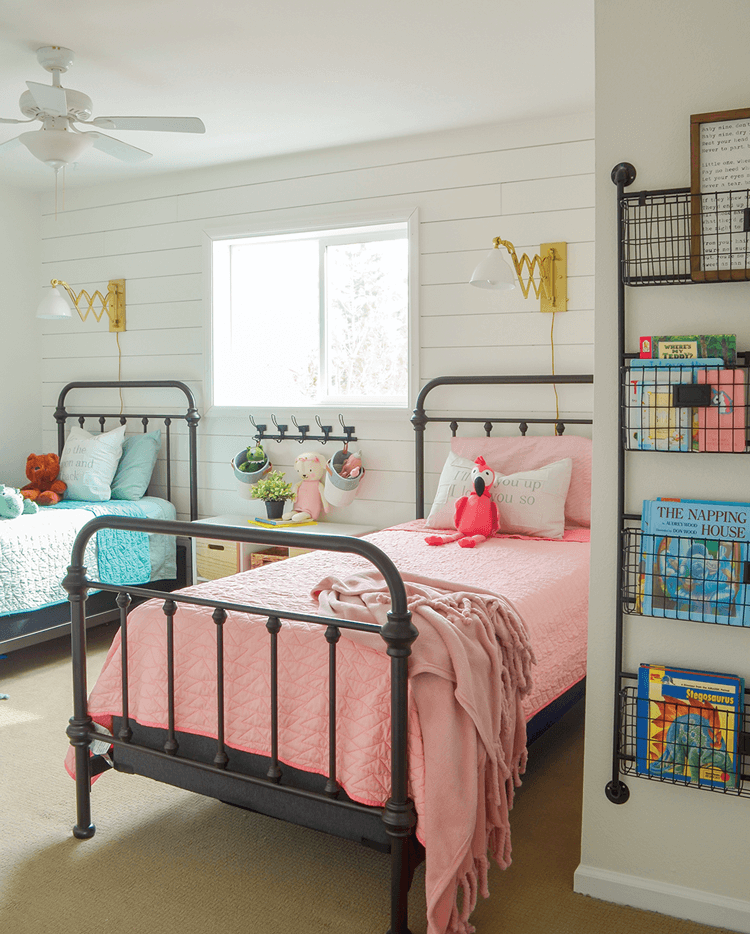 ---
Learn more about Sarah online at her blog, Instagram, and Facebook. And check out another personality profile! And of course, don't forget to follow us on Instagram, Facebook and Pinterestfor more daily inspiration and farmhouse style.