Meet Our 2023 Brand Ambassador, Jessica Sigmon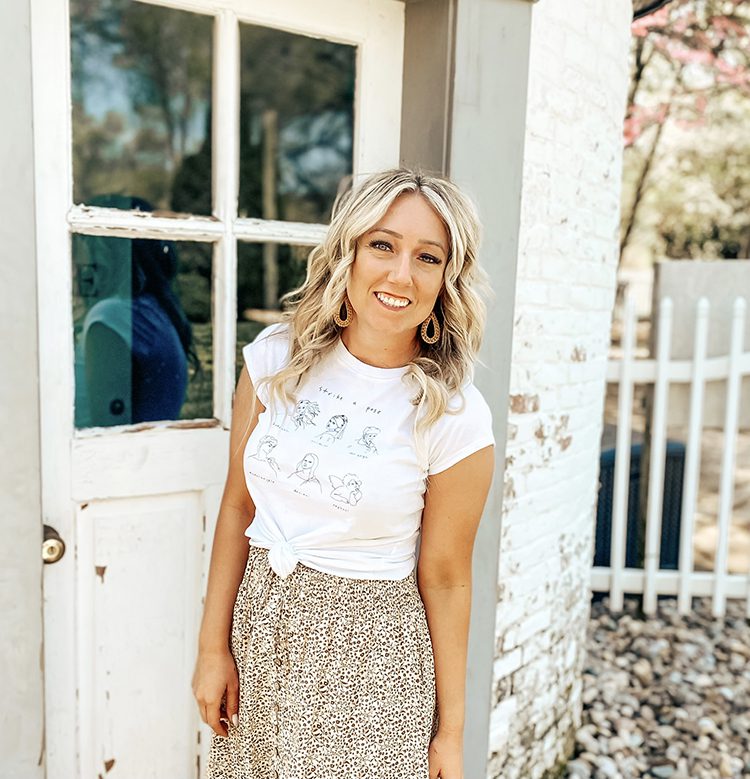 Editor's note: We're so excited to bring on our 2023 Brand Ambassador, Jessica Sigmon of Itty Bitty Farmhouse! Jessica is a small town girl from North Carolina who loves a good DIY project, flea market picking trip, and Pinterest scrolling session. She has a love for all things farmhouse and vintage. In 2023, Jessica will be helping our readers learn how to decorate, DIY and style on a budget. (Subscribe to the magazine if you haven't already so you don't miss her column!)
We've done a Q&A with Jessica to help you all get to know her better! Here's a bit about Jessica Sigmon.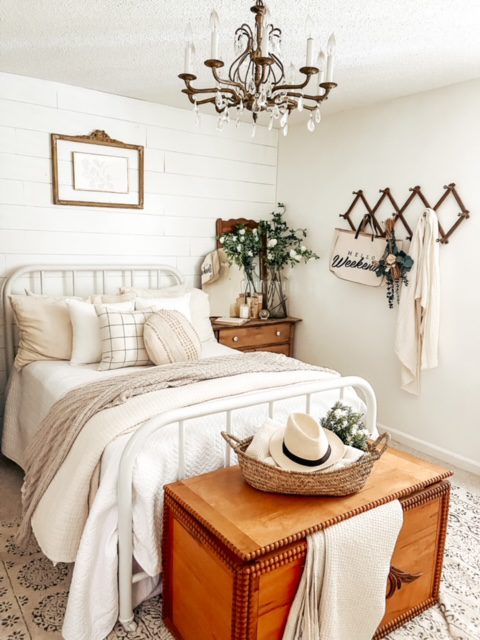 American Farmhouse Style: How did you get started with blogging and home decor?
Jessica Sigmon: It started when I was making little wooden tables. I had an Etsy shop for that for a long time (I just shut that down earlier this year). I started posting on Instagram about the tables, and people commented that they liked my styling. So I started doing that in 2018.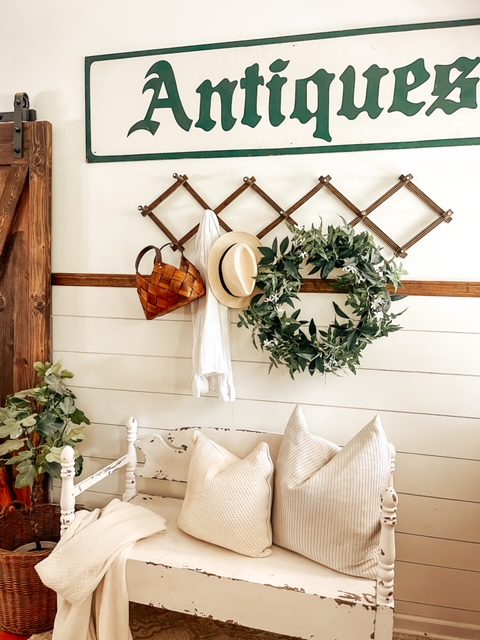 AFS: What's at the core of your decor brand, Itty Bitty Farmhouse?
Jessica: How to style your home in a cozy way, and with budget-friendly DIYs. With some of these decor items, we could have someone do it or buy it, but why not make it it if it could save money?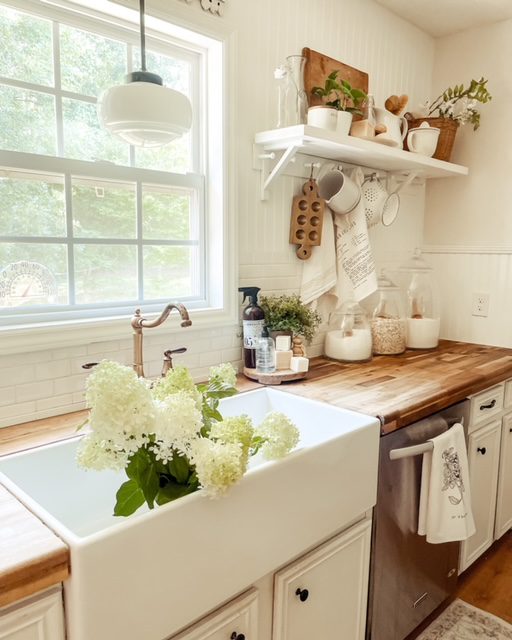 AFS: What's your favorite room in your house?
Jessica: I love my kitchen! It's my favorite thing to style because of all the shelving. I get to style it differently, put things in the kitchen people wouldn't normally think of.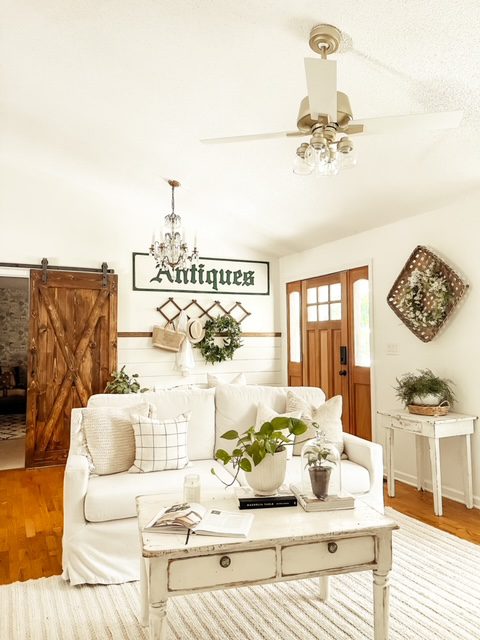 AFS: What's been one of your favorite DIY projects?
Jessica: My laundry room. It was a dark hole. I had to find a way to bring light into it (it doesn't have a window). A lot of people ask me how I did the brick background. It's not real brick but it's faux brick paneling. It has the texture of real brick.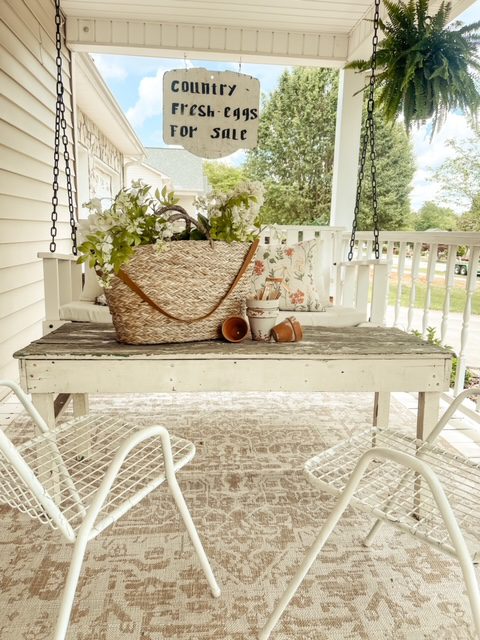 AFS: Anything new or exciting coming up that you'd like to tell our audience about?
Jessica: My husband and I would like to move my husband's family land and build a farmhouse-style home from scratch there. We're not sure exactly when that will happen, but potentially within the next 2 years.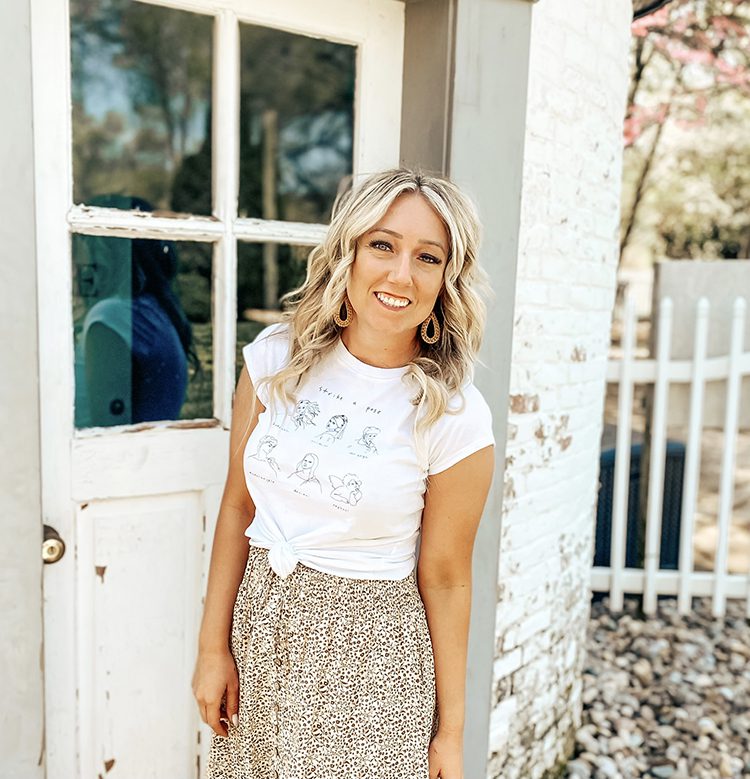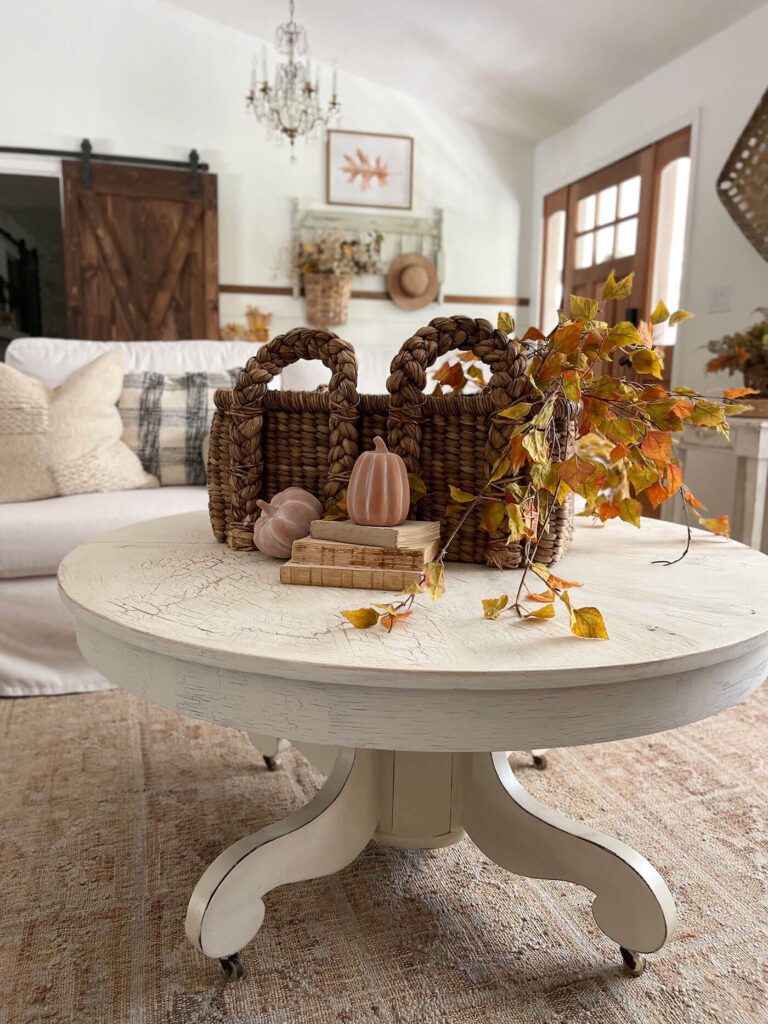 ---
Want to see Jessica Sigmon's winning DIY project? Check out her school glue antique painting method here! And of course, don't forget to follow us on Instagram, Facebook, and Pinterest to get your daily dose of farmhouse inspiration!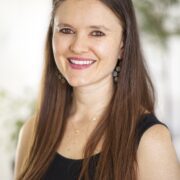 Victoria Van Vlear
Victoria is the brand leader and editor of American Farmhouse Style. She shapes the editorial direction of the brand, both through the physical magazine and digitally on the brand's website and social media platforms. As a home décor enthusiast and DIYer herself, she knows what a little paint and patience can do for a room! Victoria is also a wife and mom to two little ones: one on earth and one in heaven. With any (not so spare) time, she devours book and dabbles in fiction writing. You can follow her on Instagram @victoriavanvlear