On the Market: Charming Pennsylvania Farmhouse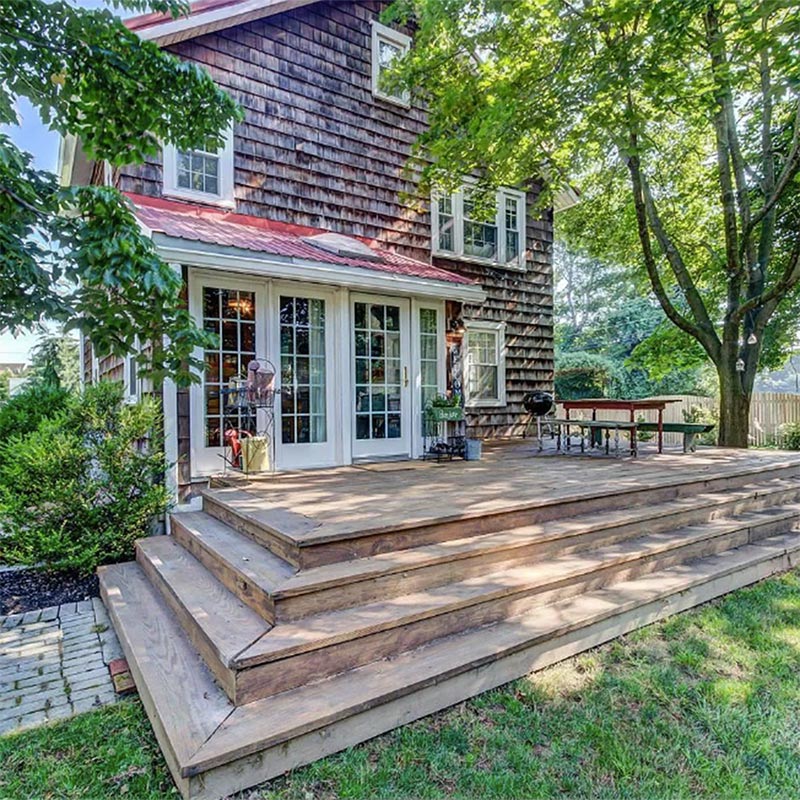 Several farmhouses dot the lush green countryside of Landenberg, Pennsylvania, an unincorporated community in the state's southern region. But unlike other houses, this home offers a readymade country style kitchen, a chicken coop and several other classic farmhouse features.
This Old House
For many families, the kitchen and dining room are the heart of the home. If that's true, this home's heart sings with a kitchen replete with all the coziness of a simple country aesthetic.
In this redesigned 1920's farmhouse, the kitchen's rustic wood perfectly captures the traditional style of provincial living. Wood beams on the ceiling, wood countertops and unfinished, decorative wood on the kitchen's island make this farmhouse style kitchen classic yet modern with its recently updated amenities.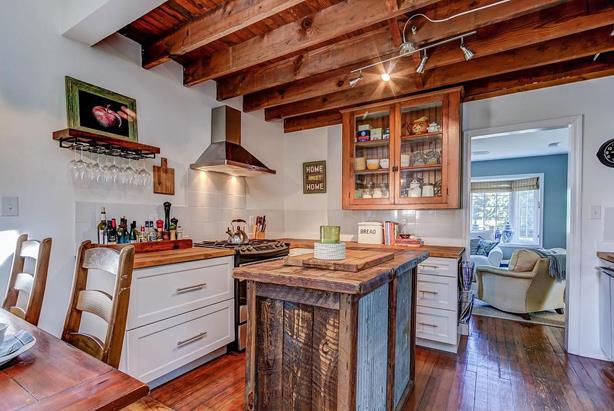 Fresh Upgrades
Modern fixtures include tile backsplash, stainless appliances, storage space in the center island and hardwood floors. And yet, the shaker style white cabinetry evokes beautifully bucolic vibes. With the breakfast area's skylight and gorgeous views through French doors and large windows, family hearts will sing every morning.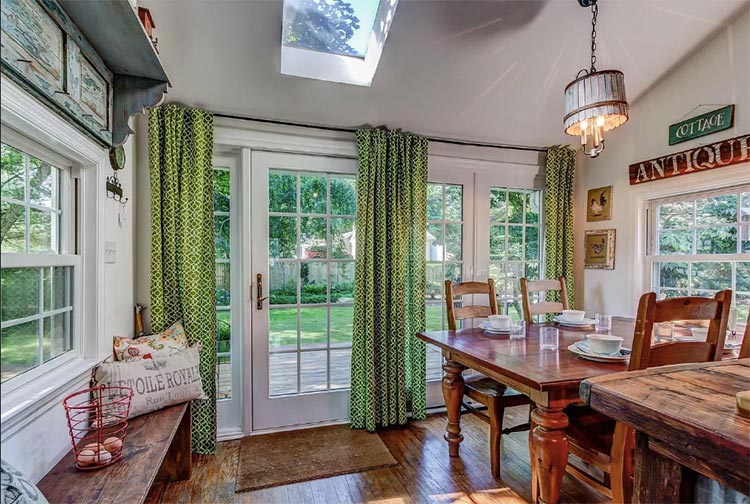 In the formal living room dangles a chandelier, while the second floor features rooms blanketed in hardwood floors, additions from the recent major remodel in 2012. Many of the rooms have been upgraded with ceiling fans, including the master bedroom and bath.
Up the stairs still further sits a loft perfect as an office or secret retreat. The house remodel in 2012 also included a new HVAC, well pump/tank, water conditioner, hot water heater, new electric, water pipes and a chimney flue.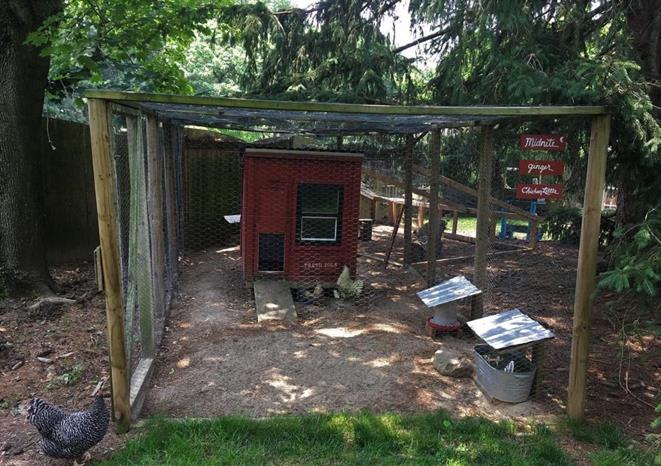 Read More: 10 Cute Chicken Coops for Your Backyard
Country Views
The outdoors surrounding the property complete the picture. A huge deck, patio and new garden bring the countryside close at hand. Flowering shrubs and perennials bloom, and in the distance the chickens cluck away in their classic red and white coop. Outside, visitors can admire the home's cedar siding and metal roof that help shape the simple charm of this gorgeous Pennsylvania farmhouse.
See more of this Landenberg, Pennsylvania farmhouse on Zillow
---
Of course, don't forget to follow us on Instagram, Facebook and Pinterest to get your daily dose of farmhouse inspiration!