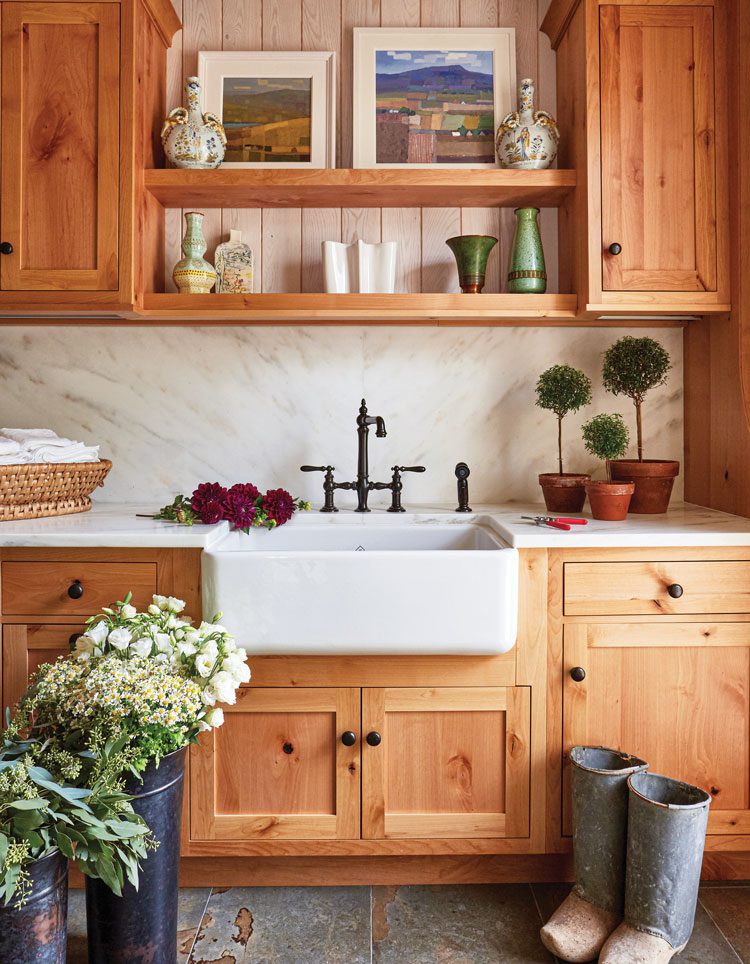 Get the best of both style and function in this classic farmhouse space: the mudroom.
There are many aspects of design that fit farmhouse style—perhaps none more than the beloved mudroom. Not only is this an aesthetically important area, but it highlights organization and function in your home. The mudroom takes an area prone to clutter and turns it into a functional and organized eye-pleaser. Here's how to make the most of this space.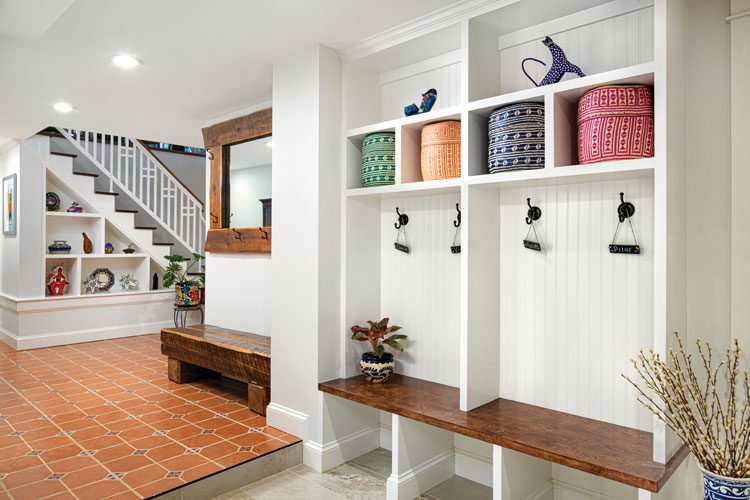 Location
If you're designing and building your home, you have a say in the room's location. "Location of the mudroom is critical," says architect Mark Kaufman from GTM Architects. "It should be located right off your secondary entry to the house, such as off the garage or an outside door." The mudroom is your buffer between your home and the outside. Careful location selection is essential for creating a functional, well-intentioned space.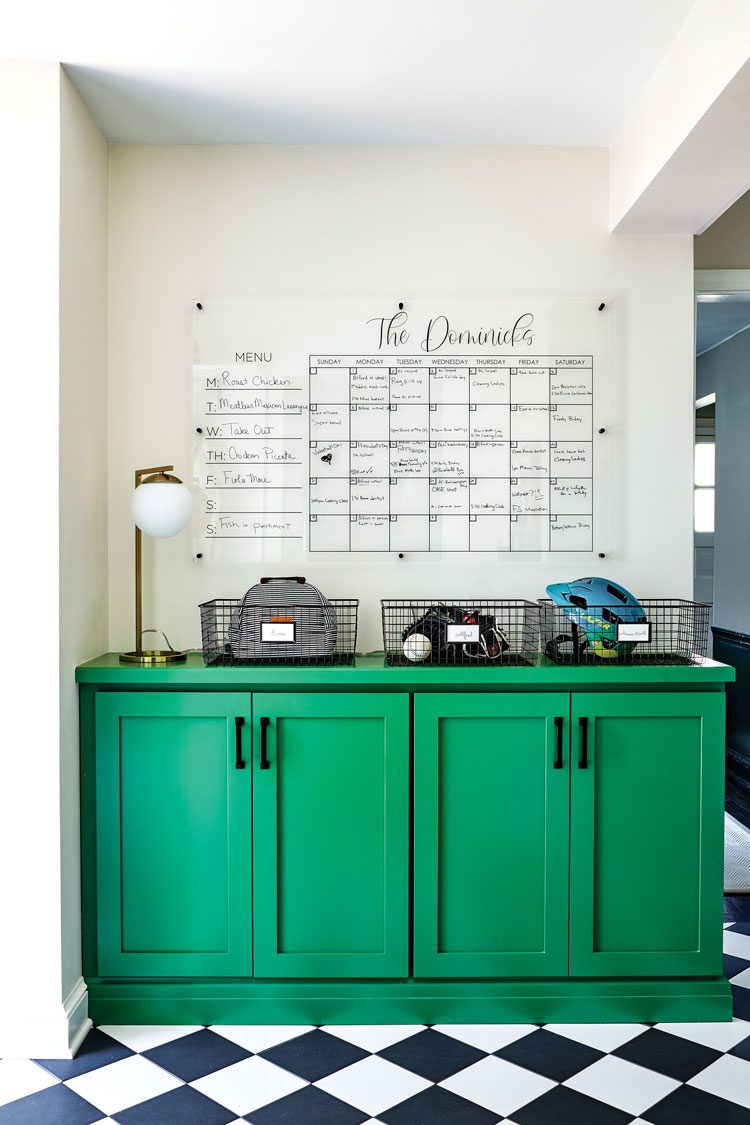 Organization
The mudroom is often a drop zone as you enter your home, which makes it crucial to have thoughtful and functional design. "Think about practical application of items you need to store," says designer Allie Mann from Case Architects & Remodelers. For example, storage for shoes should be at floor level, and space for coats at roughly shoulder height.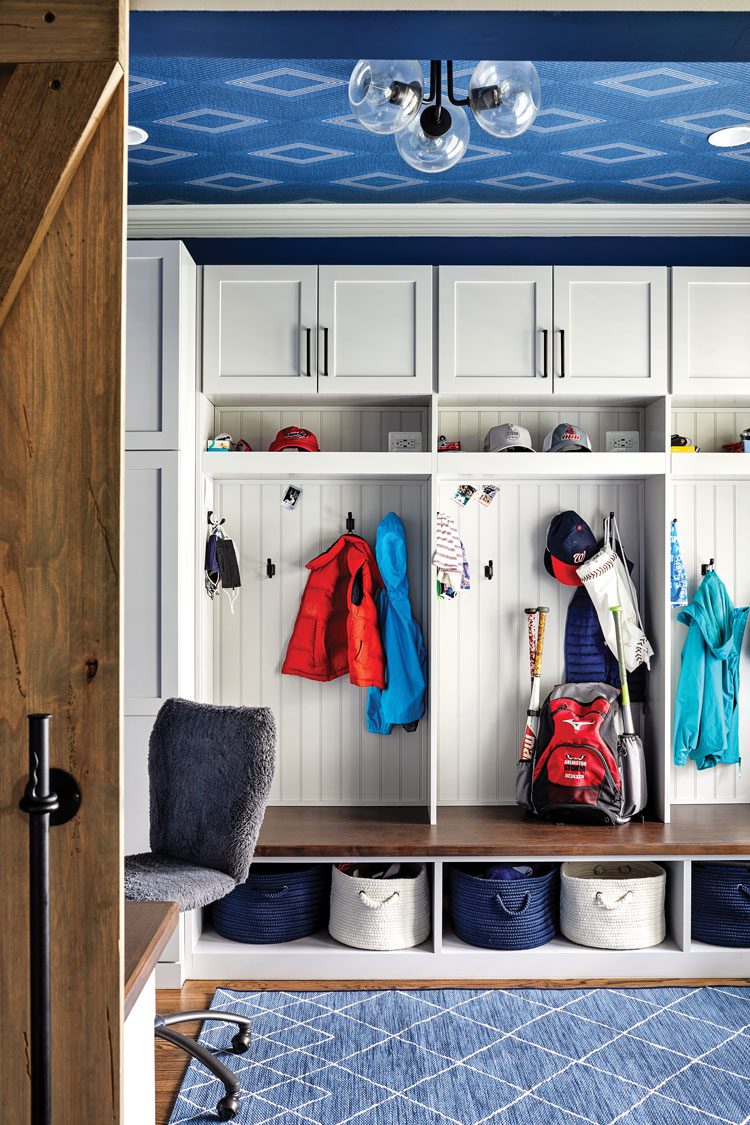 Also keep in mind different types of storage, such as hooks for coats, open racks or baskets for shoes and closed storage for items you don't need to access every day, like cleaning supplies. "Have a separate space in mind for everything," Allie says. This includes items you don't want to float around the house, such as car keys, mail, dog leashes and sports bags. If you have a dedicated space for each of these everyday items, it will make it that much easier to keep your mudroom organized and functional.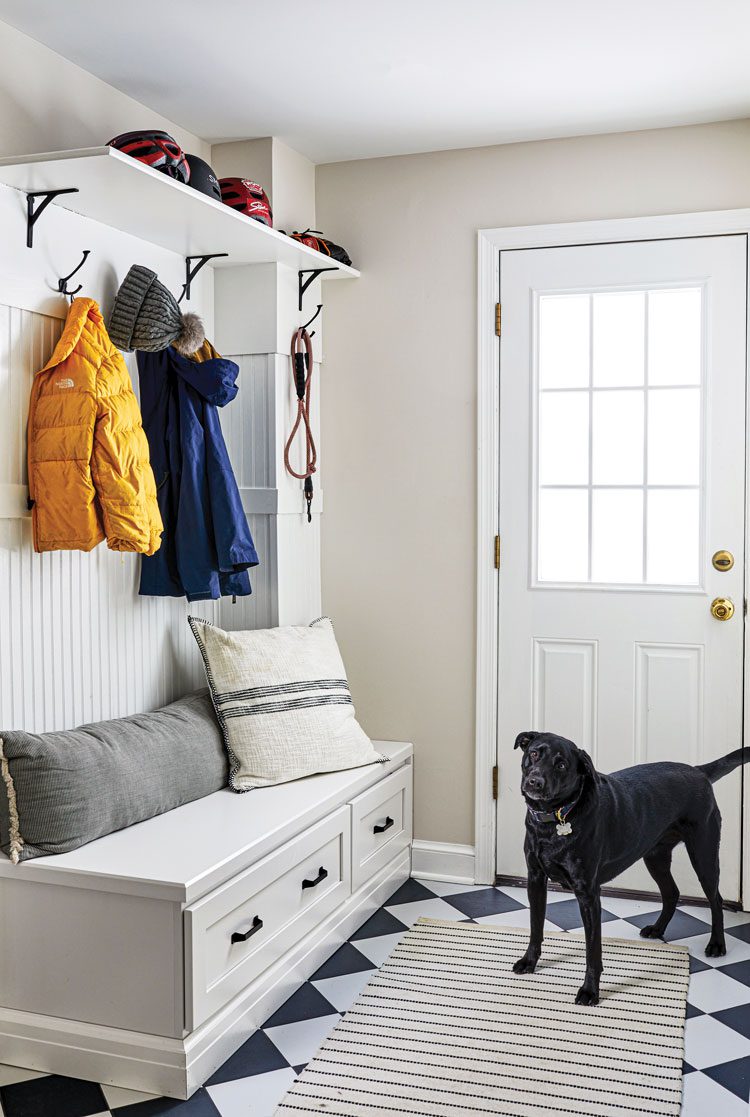 ---
Tip: Have a pet? Add an extra hook for a leash and a basket for toys. You could even add a pet shower to rinse down your dog after a muddy or sandy play session outside.
---
No Mudroom? No Problem
Not everyone has a separate mudroom, but that doesn't mean you can't utilize the same design ideas in your home. Here are 5 ways to add function to your home without a mudroom.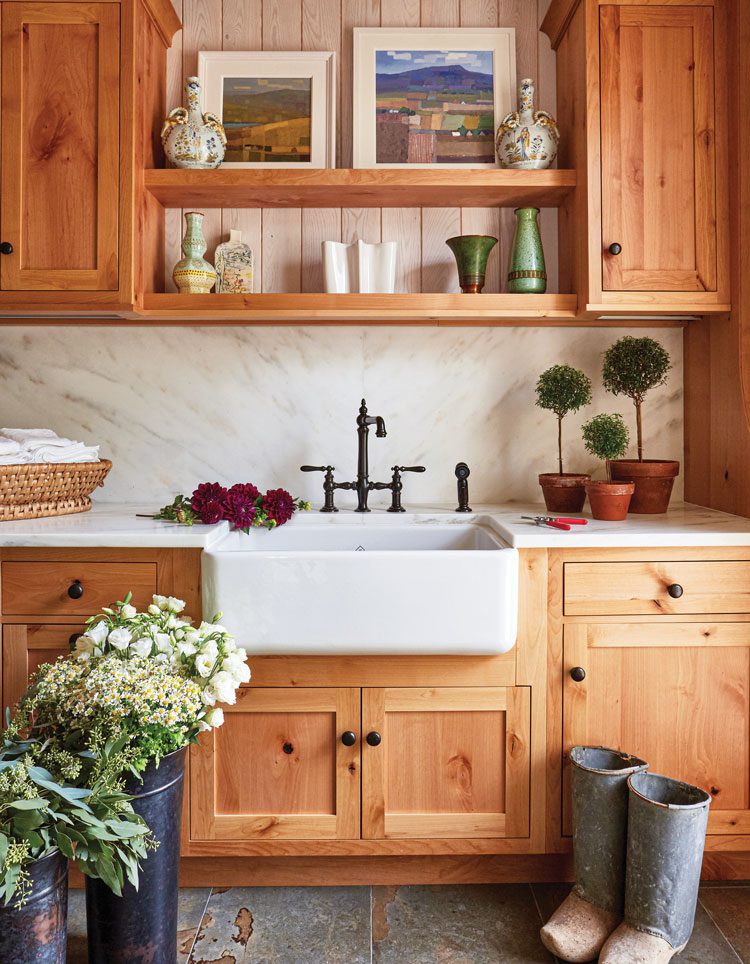 1. Kitchen storage
If you find that mudroom items like mail and car keys end up in the kitchen, consider devoting several cabinets or drawers into dedicated storage for the items that need a specific home.
2. Convert a closet
If you have a closet near your garage or front door, turn it into a makeshift mudroom with a bench, hooks for coats and shelves for other 
essential items.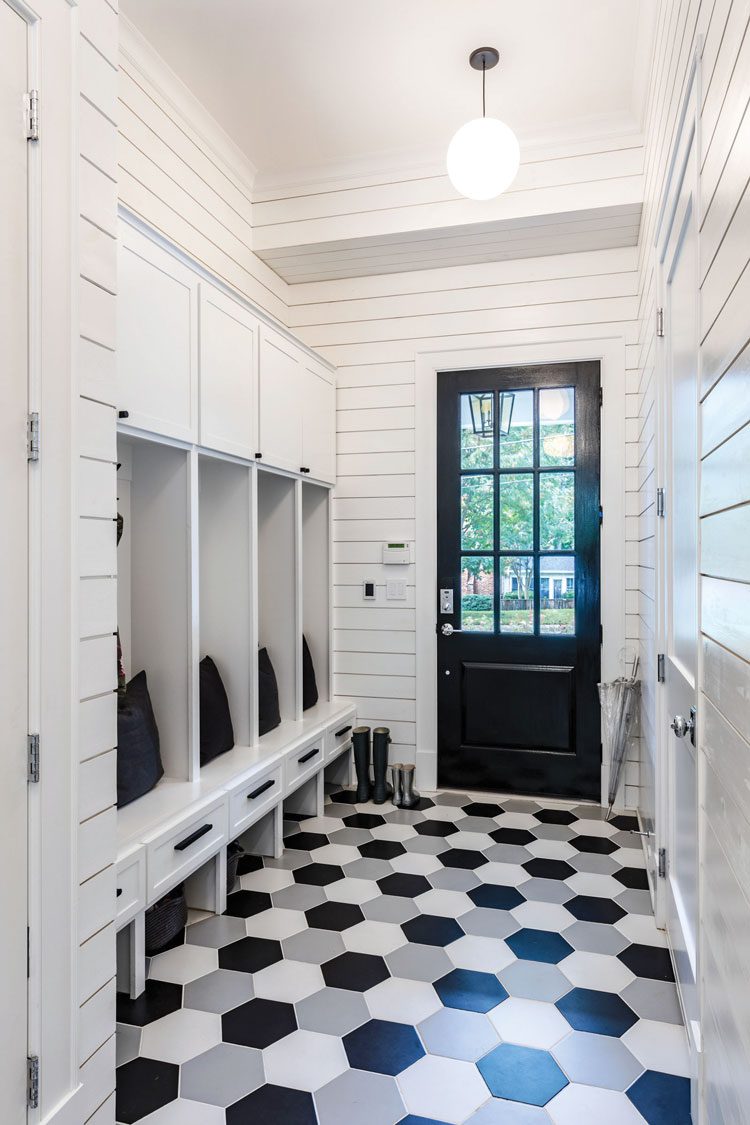 3. Use the laundry room
Reconfigure your laundry room to act as a mudroom too. Bring in some organizing cubes and add a charging station for phones and tablets.
4. Garage focus
The area just inside your garage can also be a good mudroom space. Repurpose old lockers or crates for your outerwear and hang a row of hooks for backpacks and laptop bags.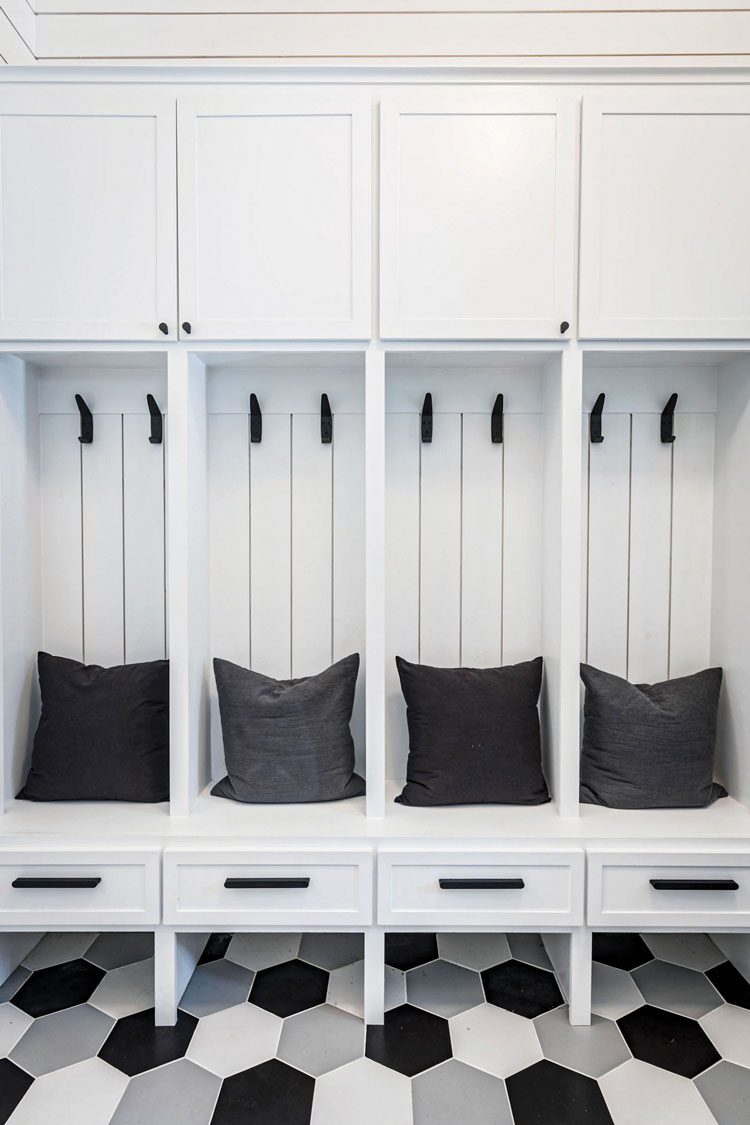 5. Wardrobe function
Purchase a closed wardrobe you can use to store your essentials as an inexpensive, space-saving mudroom alternative.
---
Now go get renovating! But don't forget to follow us on Instagram, Facebook and Pinterest for your daily dose of farmhouse inspiration!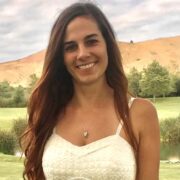 Jillian Chapman
Jillian is a freelance writer with years of experience writing and editing magazine articles, blog posts, social media content, and more. She has worked with media companies, social media accounts, local government and public libraries. Along with writing and editing, she also has experience in research, interviewing, SEO practices and marketing. Jillian began her writing career while working through college where she received her bachelor's degree in English Literature, Rhetoric and Cultural Studies from Chapman University. She has continued to follow that passion in the years since. Jillian thrives in combining her experience and education to craft insightful and engaging writing. She loves to research and collaborate with others in order to tell stories that bring value to readers' lives. Jillian's love of writing was initially born from her passion for reading. She enjoys all genres including fantasy, historical fiction, non-fiction, thriller and more. She believes one of the best ways to be a great writer is to be a great reader and tries to spend as much time as she can reading. When not reading or writing, Jillian enjoys punk rock concerts, swimming and spending time with family. Jillian lives in Orange County, California with her significant other, two children and their dog. Her work can be found through  Linkedin or personal website.