An Insider's Guide to Antique Clocks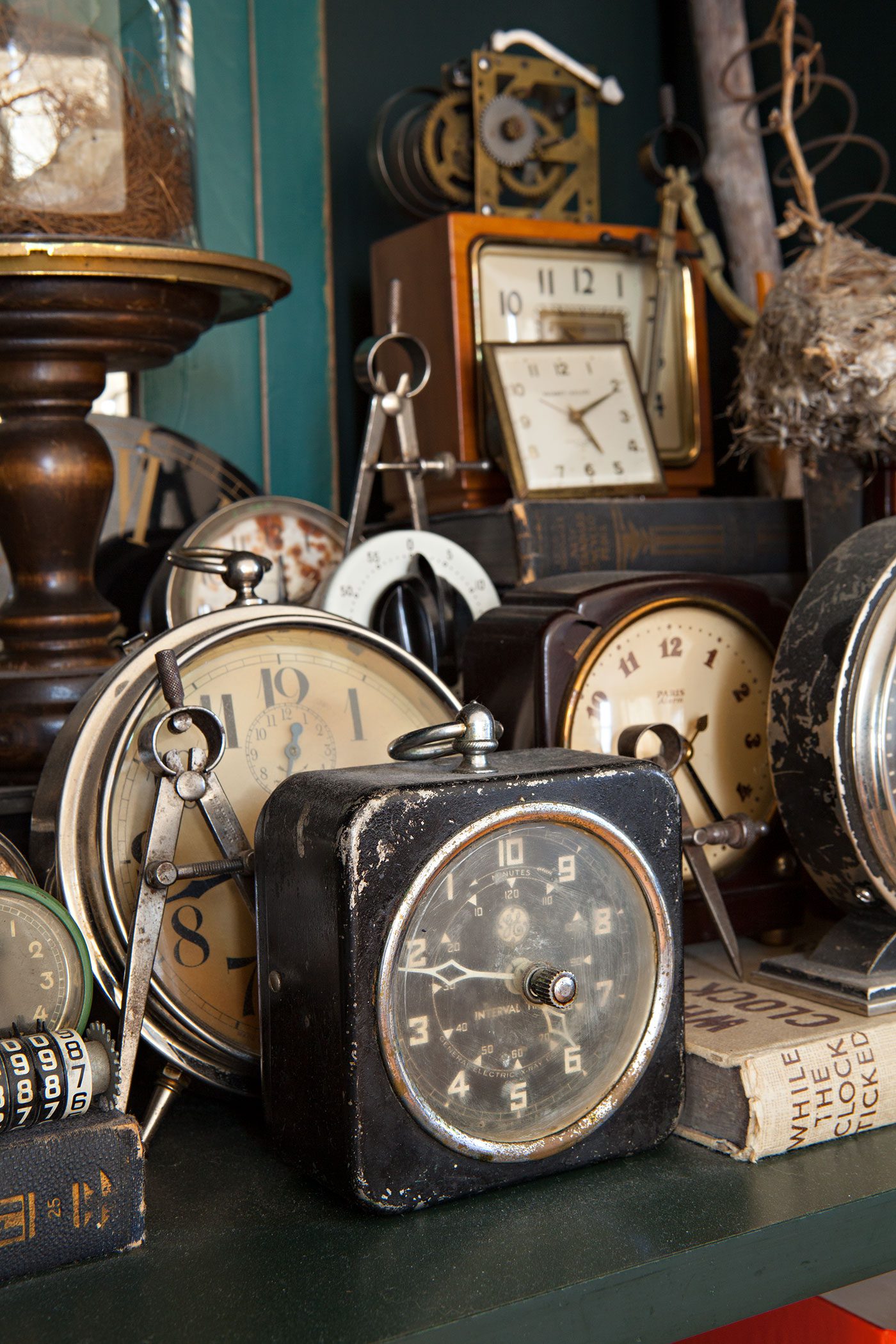 Bret Gum
Tick Tock! Antique clocks are the perfect statement piece to complete any room. But without a sturdy knowledge of vintage clock shopping, how are you expected to determine which timely ticker is best suited for your home?
Luckily, collecting antique clocks isn't as difficult as it may seem, and with a couple tips on what makes these two-armed masterpieces unique, you'll be clocking the finest fixtures the world has to offer.

Narrowing Your Search
Before jumping into the sea of clock-haven madness, it is wise to evaluate what type of clock you are actually searching for. Granted, this step takes some extra brainpower to imagine the aesthetic purpose of specific clocks, but it's nothing you can't handle. Simply ask yourself:
"Why are you buying this antique clock?"
Is it because you want to fill a particular space? Bring balance to the composition of the room? Or are you always late and need something elegant to curb your tardiness? Whatever the reason, this question should give you a general idea of the dimensions you want to satisfy.
Once you have a size in mind, you should now be researching different types of clocks and how they might complement the space around you. Admittedly, there are a slew of clock designs on the market that vary in aesthetic value. However, it is highly likely that you will be choosing between the "Fabulous Four":
Wall Clocks
Cuckoo Clocks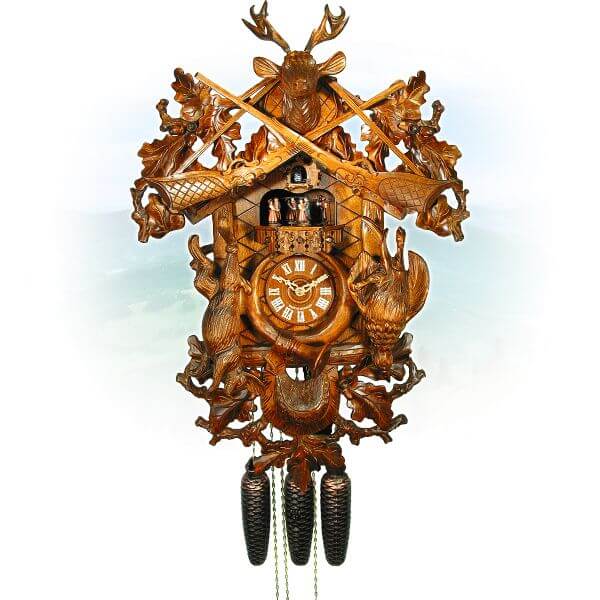 Mantel Clocks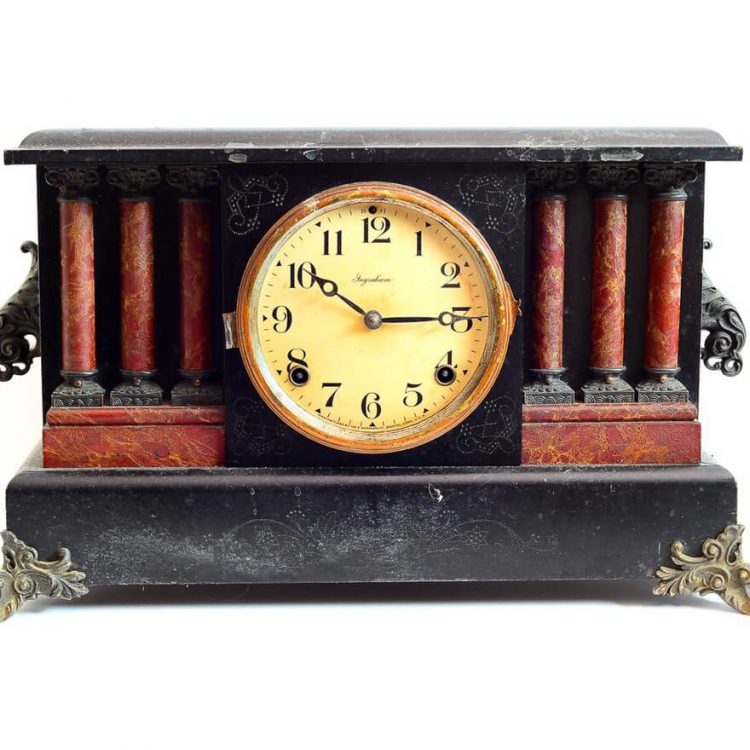 Grandfather Clocks

Consider perusing the internet for the design you are most drawn to, and see if there are any online shops, nearby auctions, antique shops or flea market vendors that have pieces similar to your liking. No matter which style is your favorite, consider how the clock will accent the surrounding area and please your creativity.

Picking the Perfect Pendulum

After you've decided on the clock's style and design, you should contact available sellers and request a viewing. But before arriving, you should be focused on two things when examining these antique clocks: how rare the item is and its condition. These two aspects will give you a broad idea of how much you should be paying for the clock, as well as how popular that particular style is.
As you admire the visual aspects of the piece, don't be afraid to ask for a history lesson. For example, you could inquire about the clock's age, origin, artist, current functionality, past owners and the originality of pieces. Remember, authenticity is key, so make sure you have all your questions answered before negotiating a sale price.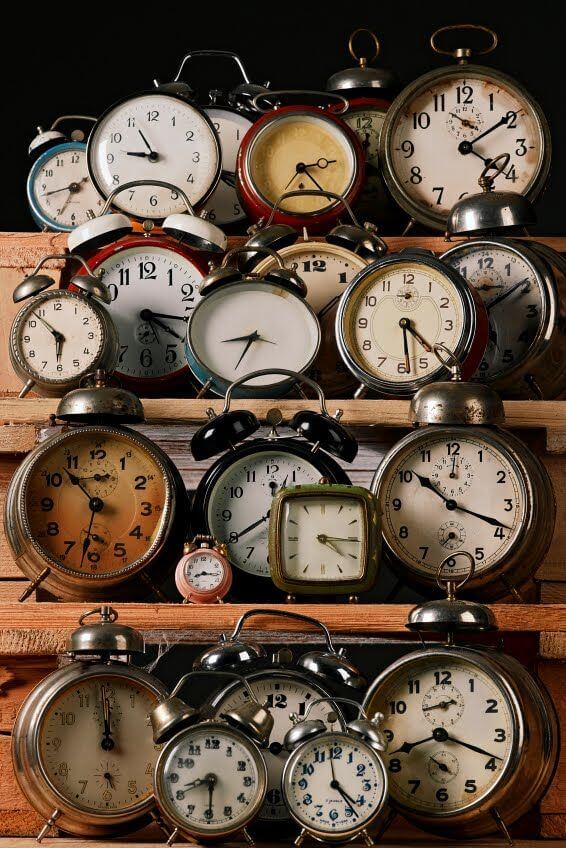 PCheck to see if there is a signature that belongs to a specific artist and compare how much their work is typically valued at.
Pro Tip: Check to see if there is a signature that belongs to a specific artist and compare how much their work is typically valued.
Seeking Your Seller
Now it's time to get a little "clocky" about your new timekeeper. Presenting your knowledge in an informed and refined manner might persuade the seller to negotiate a reasonable price. Simply put, you should always come prepared by knowing the history of the type of clock you are considering to purchase.
Of course, you're not required to know the meticulous details of specific pieces or the entirety of their lineage. But it would be beneficial to have a general idea of how antique clocks have sold in the past. This not only makes you look more knowledgeable, but also eases the seller into verify the clock's legitimacy.
Some questions you might consider asking:
The seller's price in relation to past clocks they have sold
What the seller's return policy is
If the seller can guarantee authenticity and if you can look over any documents that can validate the clock's authenticity
If there are any additional costs to the negotiated sale price (if the item needs to be shipped, sales tax, etc.)
Don't be afraid to consider the details of your purchase and take a step back before finalizing the sale. Patience is a virtue, the old saying goes, so keep composed and allow yourself some time to absorb all you've learned about this clock.

---
Testing Your Ticker
Hooray! After you've signed all the paperwork, it's time to think like an interior designer one last time. Remember, this clock is a piece of art requiring routine upkeep to preserve the authentic condition you originally sought. Make sure you clean the piece and keep the gears appropriately oiled to get the most out of your purchase.
Collecting antique clocks is a breeze, and now you have the tools to do it in a "timely" fashion. Happy hunting!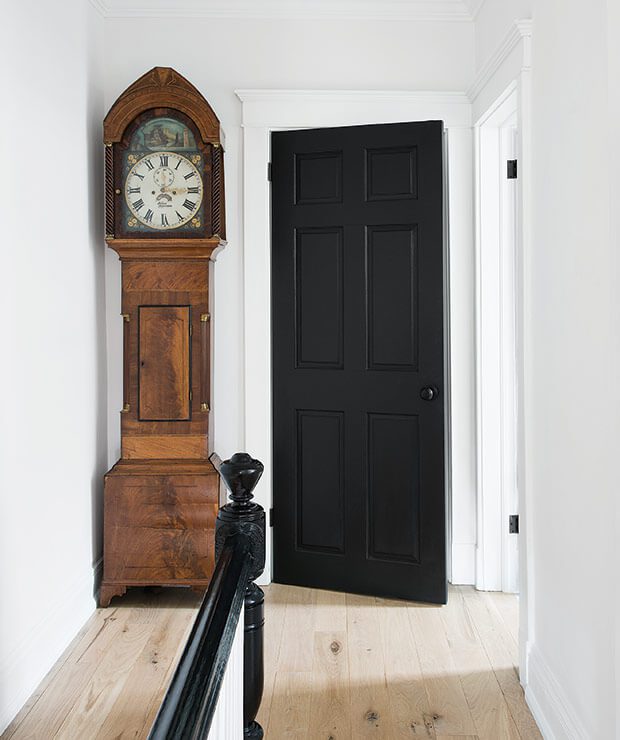 ---
Of course, don't forget to follow us on Instagram, Facebook and Pinterest to get your daily dose of farmhouse inspiration!