Farmhouse Christmas Tree Essentials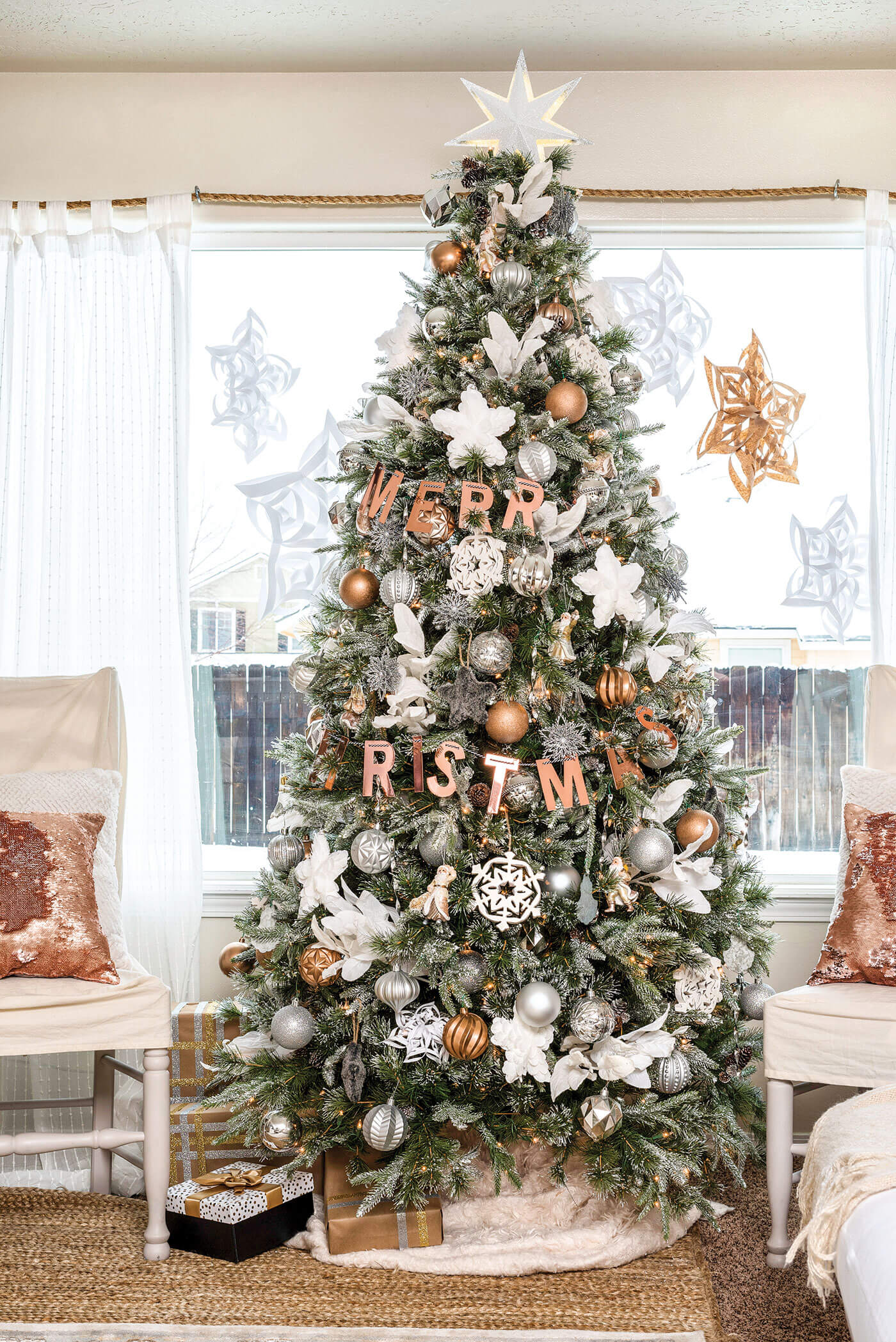 Photo by David Fish
This is part of our Fa-La-La-La Farmhouse series! To get the free printables , sign up here!
Farmhouse style is known for its coziness, which makes it a perfect match for the merry mood of the holiday season. You can easily look to country style to put a fresh spin on traditional Christmas decor. When it comes to decorating your farmhouse Christmas tree, you want it to look the part, and it all comes down to the textures and finishes of your ornaments and accessories. Here are four key elements for adding charm to your farmhouse Christmas tree.
Wood
One of the first elements you picture when thinking of farmhouse style is wood in all colors and textures, from light pine to darker reclaimed wood. Wood instantly says "farmhouse" or "country style," and it's the perfect material for your farmhouse Christmas tree.
We simply adore the look of wooden Christmas ornaments personalized with a photo, like these wooden ornaments from Photobarn. They come in a variety of shapes, like stars, snowflakes, hearts, Christmas trees and more. Plus, they can add a fun farmhouse feel to your tree. Photobarn also offers other custom ornaments, such as these blocks.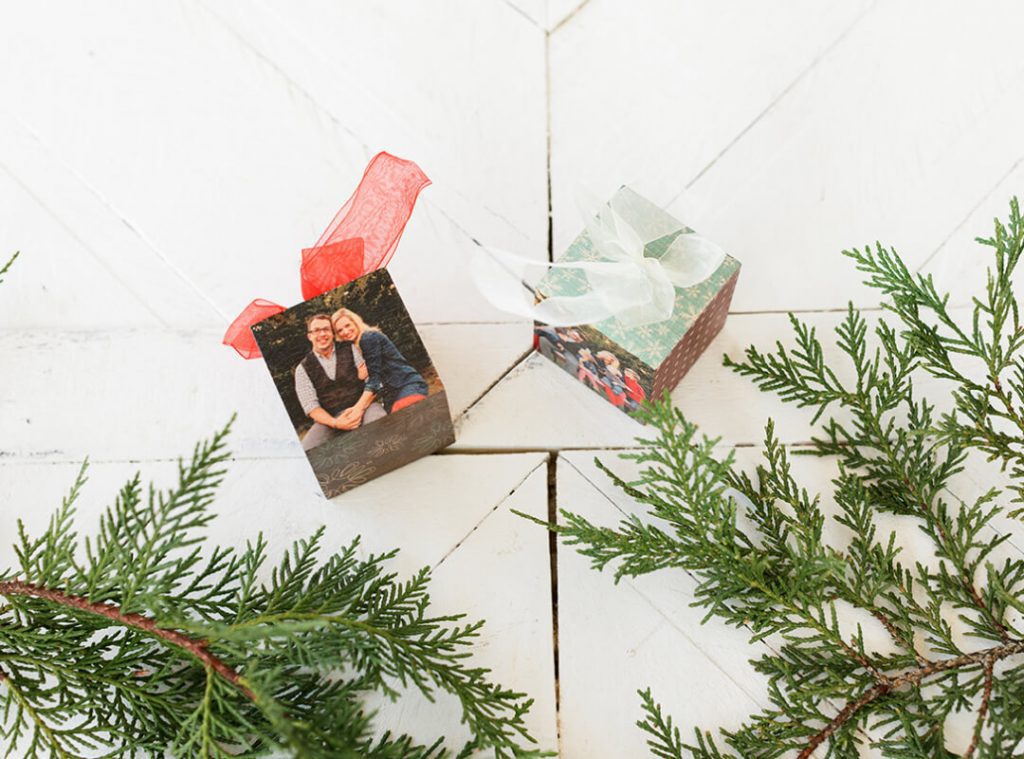 Burlap and Lace
Burlap has a rustic, down home flair, and it's just the thing your farmhouse Christmas tree needs, along with a beautiful and frilly option like lace. Use a ribbon garland wrapped around your tree, or you can simply use it for DIY ornaments. Not that crafty? There are DIY ornament kits to save the day!
Vintage Ornaments
If you like the vintage look, try for some true vintage ornaments! There are lots of vintage ornaments still on the market, and the patinas they acquire as they age make them all the more charming.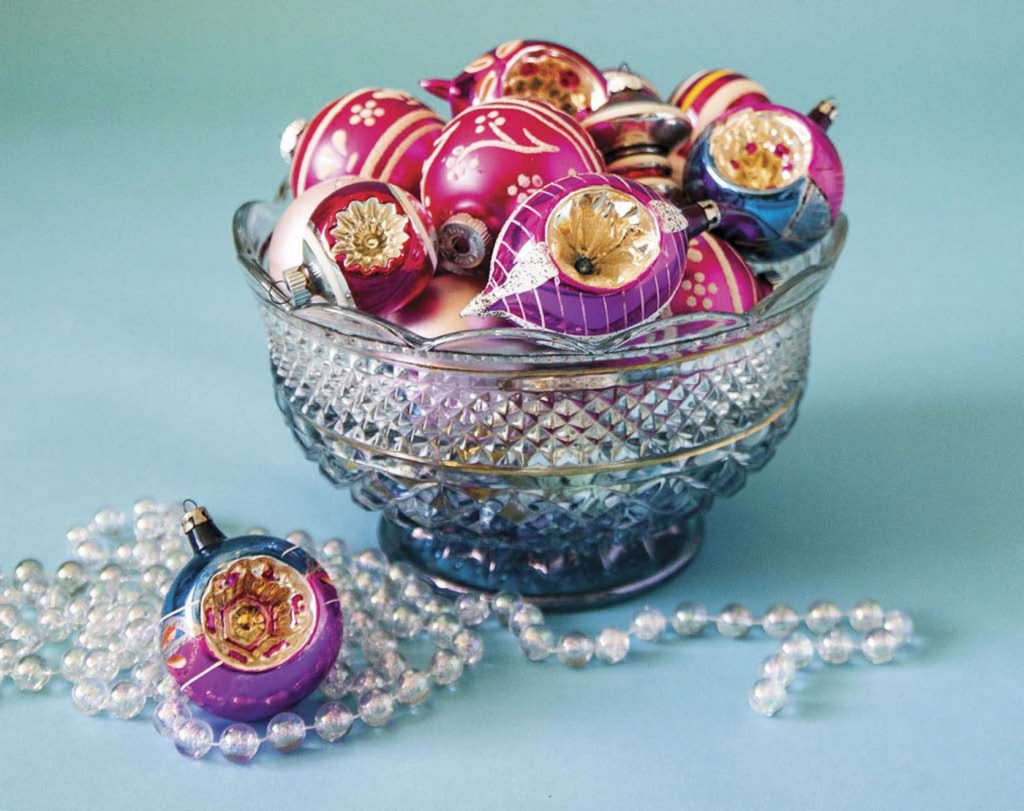 Metal
Metal ornaments are another way to add farmhouse Christmas style to your tree. The distressed look of galvanized metal ornaments offers a quaint country look, and there's a variety of options to choose from. As part of our Fa-La-La-La Farmhouse email series, we've got a fun Mason Jar DIY for you! If you haven't already signed up to get these free printables, you can do that here.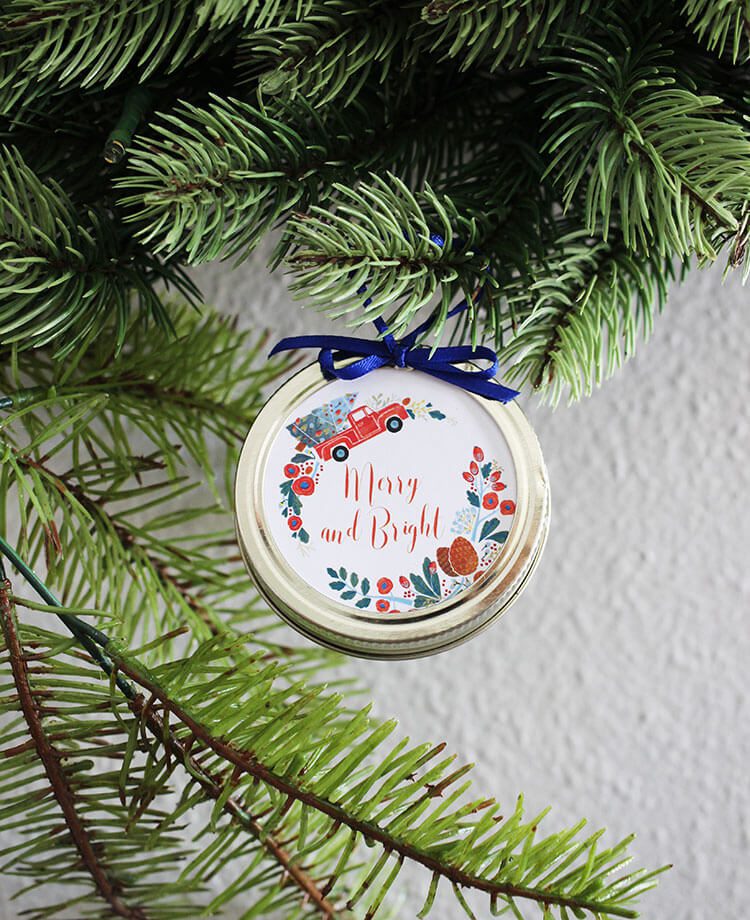 DIY Farmhouse Mason Jar Ornament
What You'll Need:
Printable cutout
Scissors
Mason jar lid
Hot glue gun and glue
Ribbon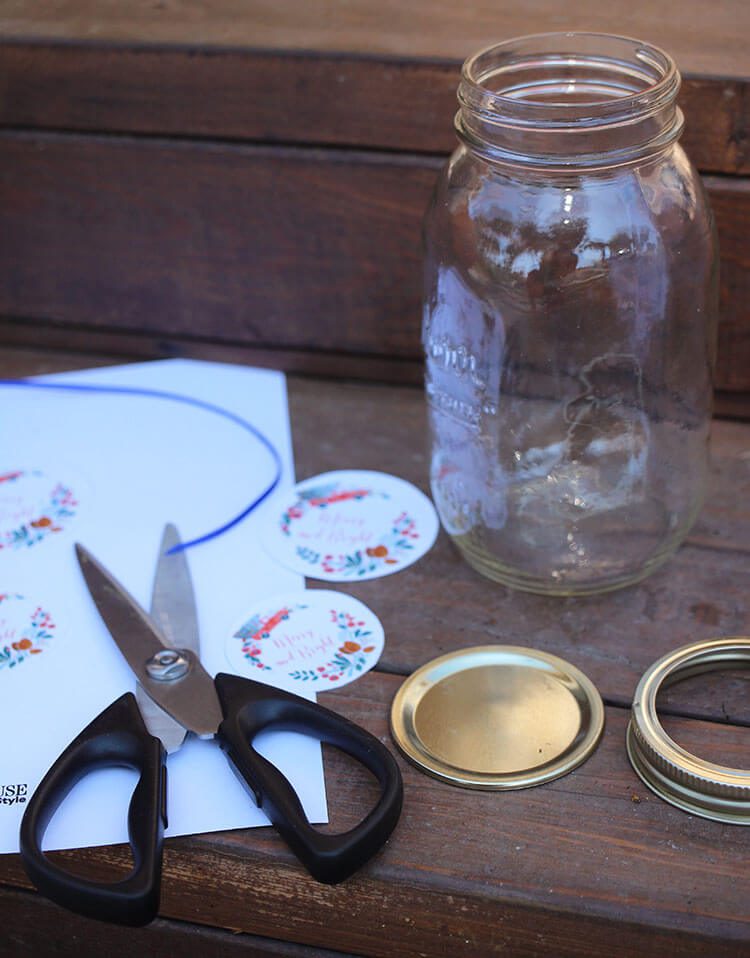 What You'll Do:
Print and cut out the cutout (you'll need to sign up here to get the printable). We've included sizes for large and small-mouthed jars, so the cutout should fit whatever size jar you have.
Place the cutout in between the lid and screw band, with the graphic facing out. Tape or hot glue the lid to the screw band, so it doesn't come apart.
With your ribbon, tie a bow with a loop on it for the ornament hanger, then hot glue it onto the front of the lid.
---
Have you signed up for our Fa-La-La-La Farmhouse series yet? We'll send you 10 days of ideas and printables to help you get organized and inspired for the Christmas season! Of course, don't forget to follow us on Instagram, Facebook and Pinterest to get your daily dose of farmhouse inspiration!